How to Have the Best 24 Hours in Reykjavik, Iceland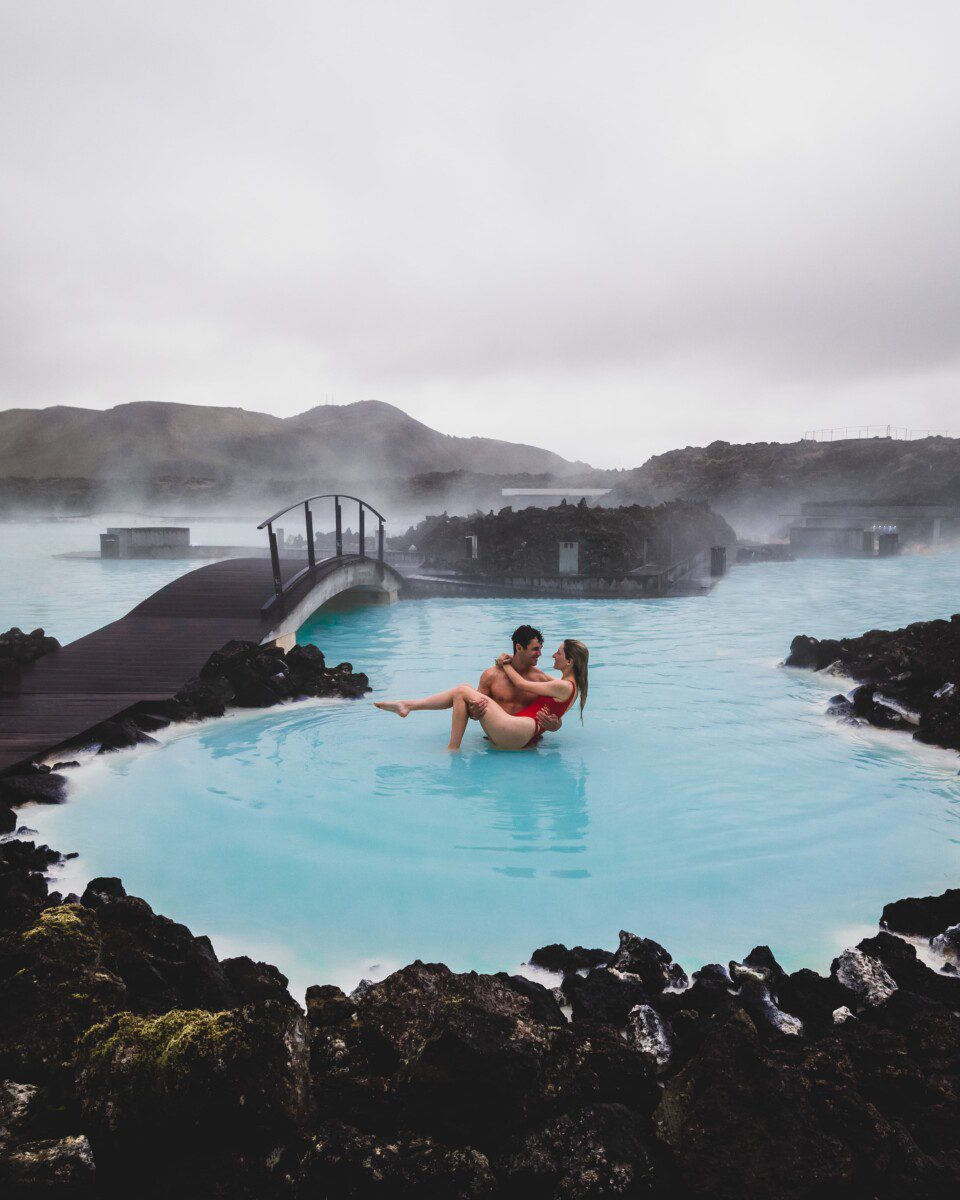 Reykjavik, the capital city of Iceland, is a hub of culture, adventure, and architectural beauty. Whether you're short on time and only have one day to explore the city, or, perhaps, you have a 1 day layover or cruise excursion in Iceland and want to make the most of it, there are tons of amazing opportunities to explore nearby.
This short Iceland itinerary will help you maximize your one day in Reykjavik so you can spend the most time exploring instead of trying to figure out what to do. We've visited Iceland a few times now and have crafted this itinerary so that you'll feel that you did Reykjavik justice during your stay.
From soaking in geothermal hot springs to indulging in Icelandic delicacies, we'll show you how to make the most of your short stay in this vibrant city. So buckle up, grab your camera, and get ready for an unforgettable adventure with all the best things to do in Reykjavik in one day!
Things to Know About Reykjavik, Iceland Before Visiting
Getting Around Reykjavik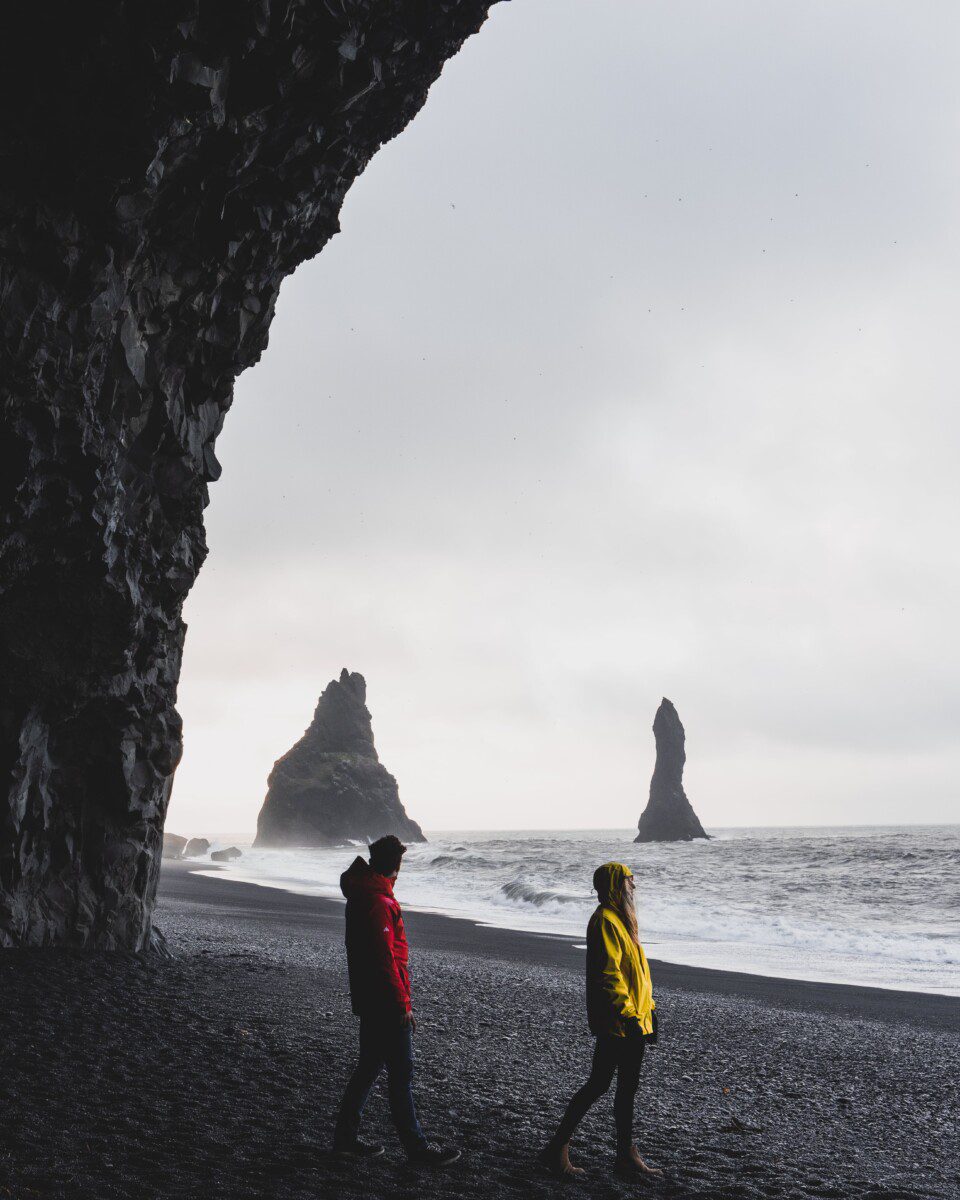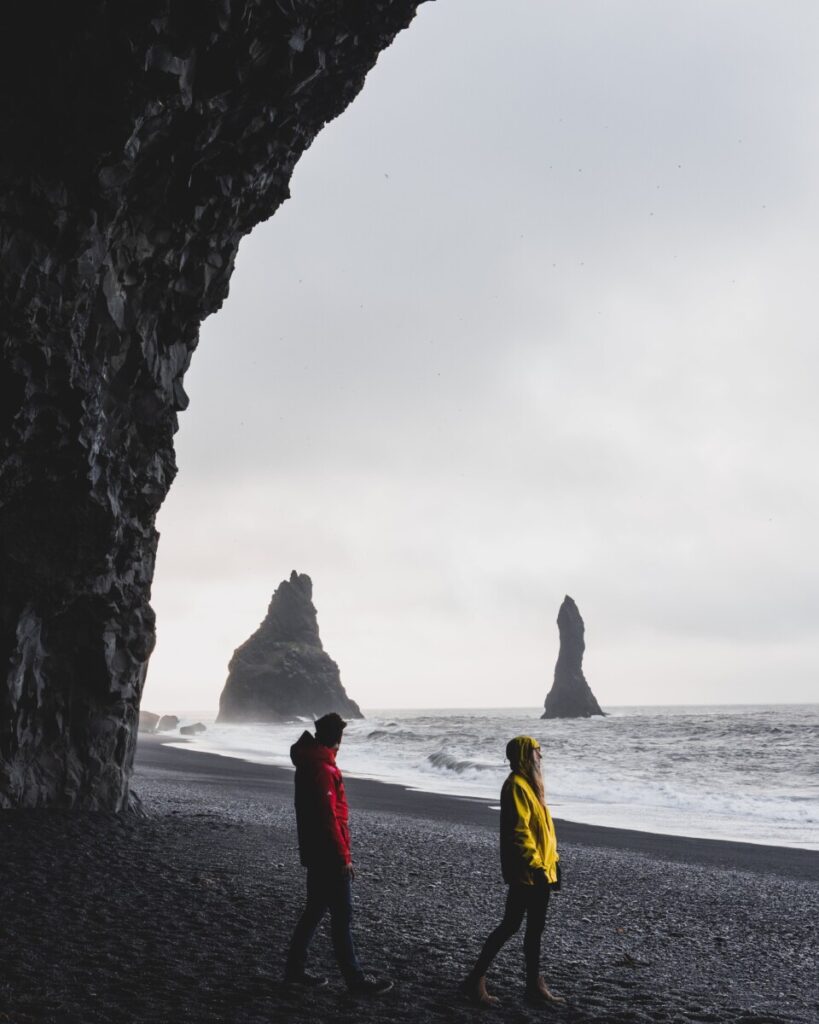 Since you're only in Iceland for one day, you have a few options when it comes to transportation in Reykjavik. You can either go with one mode of transport or combine a few ways to get around:
Rental Cars: If you're only staying in Iceland for one day, the most efficient and convenient way to get around would be to rent a car. This will give you the freedom to explore the city and its surroundings at your own pace and on your own schedule. There are several car rental companies located at the Keflavik International Airport, which is the main airport serving Reykjavik.
Taxis: There are no ride sharing services like Uber or Lyft in Iceland, so utilizing taxis would be your next option of transportation in Reykjavik. However, these can add to be very expensive. Taxis are also readily available and can be hailed on the street or booked in advance.
Buses: There are several bus companies that provide transportation services from Keflavik International Airport to downtown Reykjavik. These include Flybus, Airport Direct, and Reykjavik Excursions. The buses run regularly throughout the day, with departures timed to coincide with flight arrivals and departures.
Scooters: Once you get into Reykjavik, there are a ton of rental scooter companies around the city. If you're not traveling with luggage, this is a great option that is cheap and fairly accessible. All you have to do is simply download the corresponding scooter app, and scan the scooter you would like to rent. Once you are done, you scan again and your credit card on file in the app gets charged.
Notes on Transportation
Keep in mind that no matter which transportation option you choose that the journey time from the airport to downtown Reykjavik is around 45 minutes to an hour, depending on traffic conditions.
It is important to note that if you decide to just stay in the city center and downtown area, getting a rental car might be overkill since parking everywhere is fairly limited anyways. In that instance, taxis or shuttle transfers to and from the airport might be your best bet combined with scootering or walking around the city to explore.
Weather in Iceland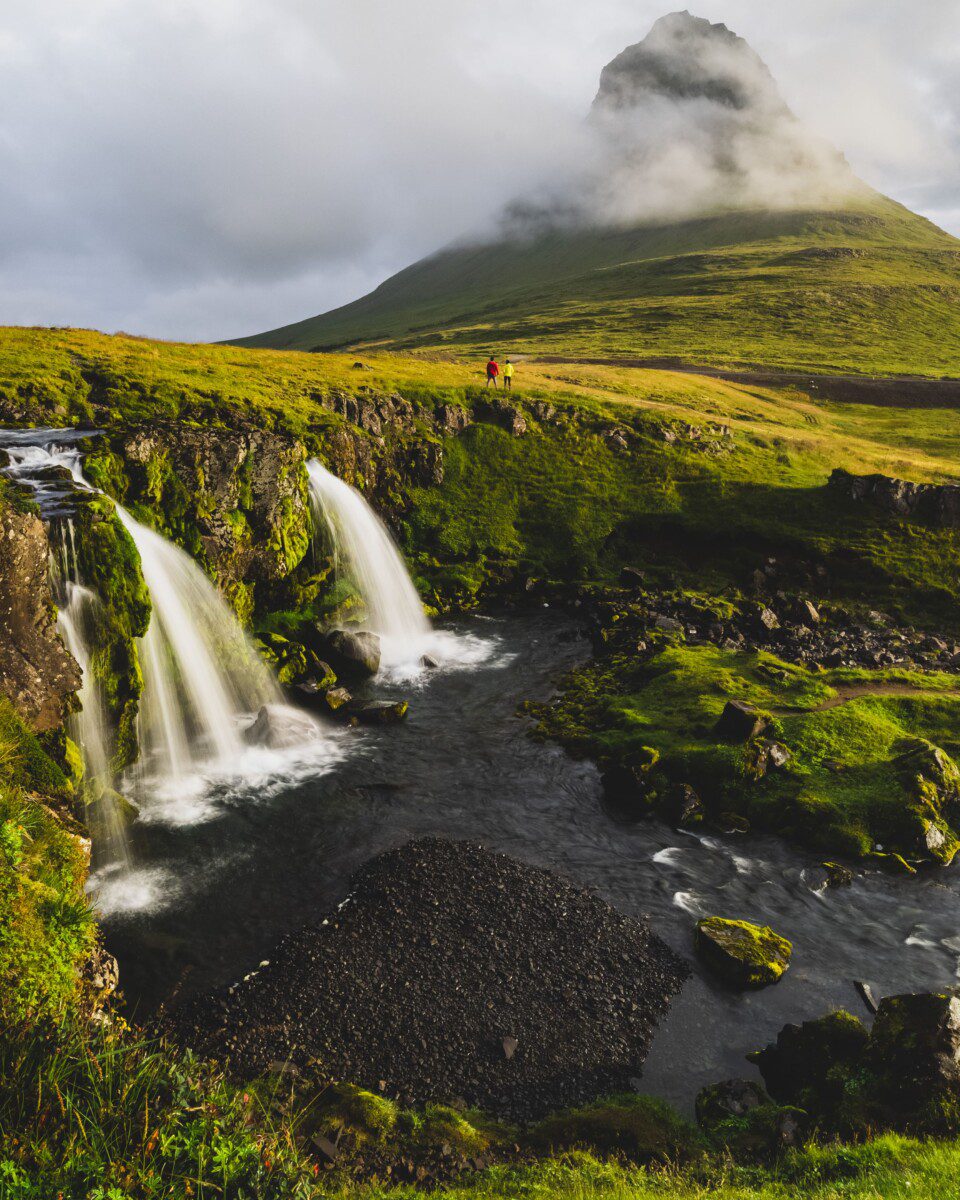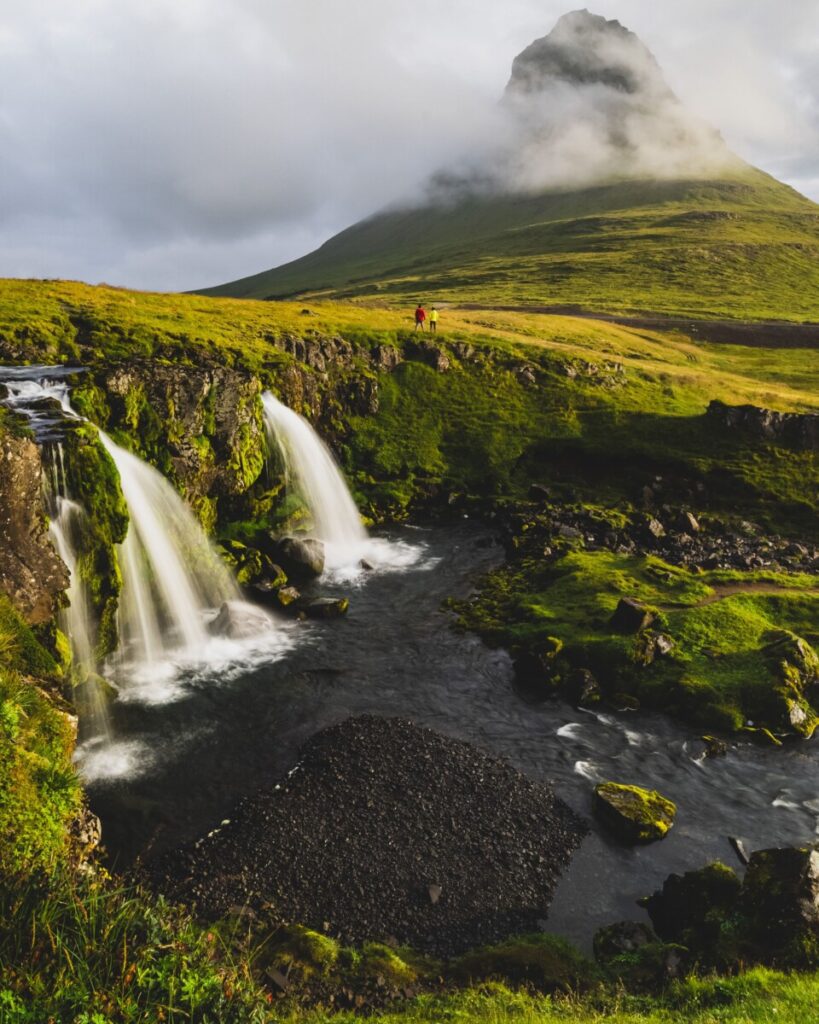 There's a popular saying in Iceland that goes: "If you don't like the weather, just wait ten minutes." The weather in Iceland is notoriously unpredictable and can change rapidly from one hour to the next. Due to its location in the North Atlantic, Iceland experiences a maritime climate with mild temperatures, high humidity, and frequent rain and snow.
The average temperature in Reykjavik ranges from 1°C to 10°C (34°F to 50°F) throughout the year, with the warmest months being July and August. However, Iceland's weather can also be affected by strong winds, fog, and occasional thunderstorms. It's important to pack warm and waterproof clothing and to check weather forecasts regularly when planning a trip to Iceland.
Don't worry though – no matter the season or weather, this itinerary should be good to use year round!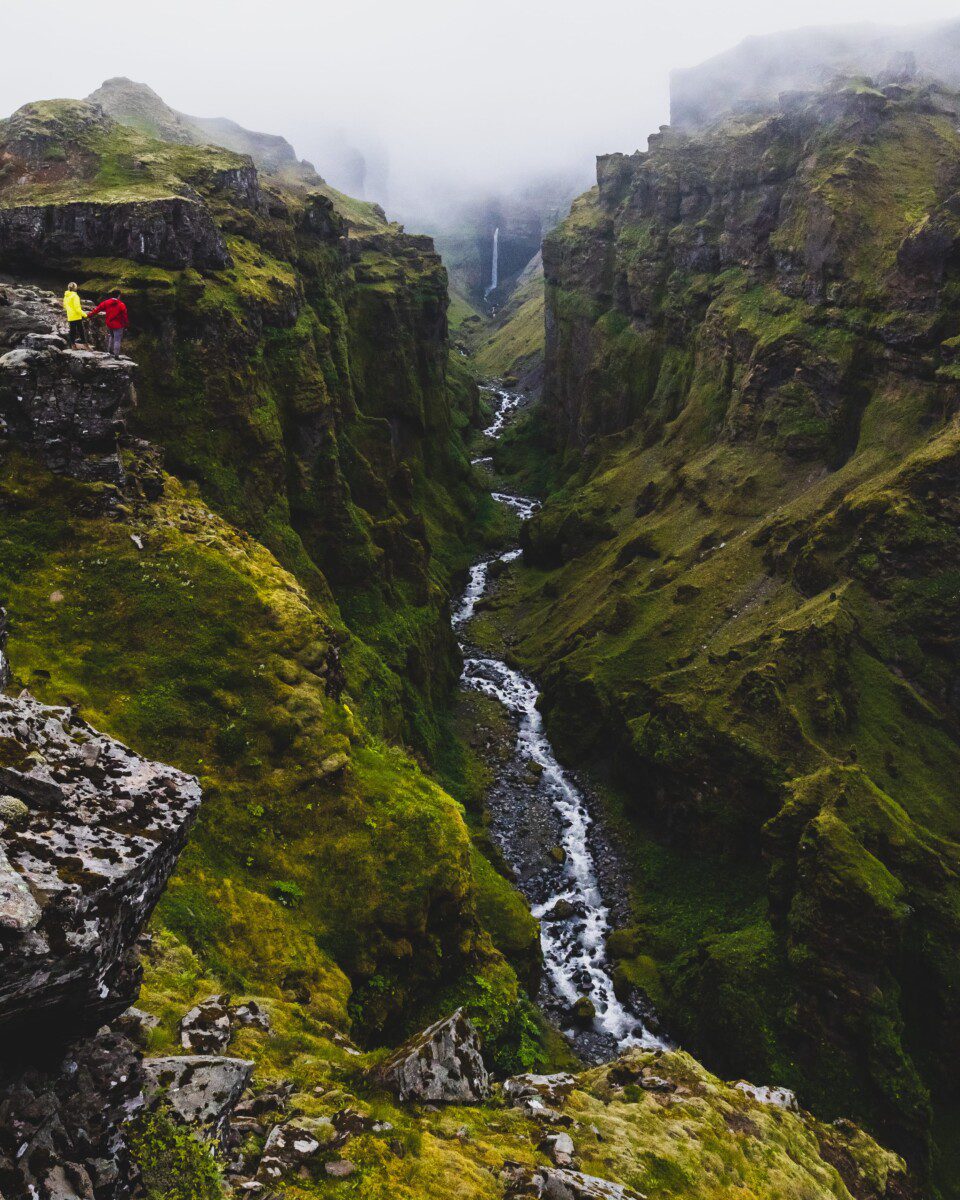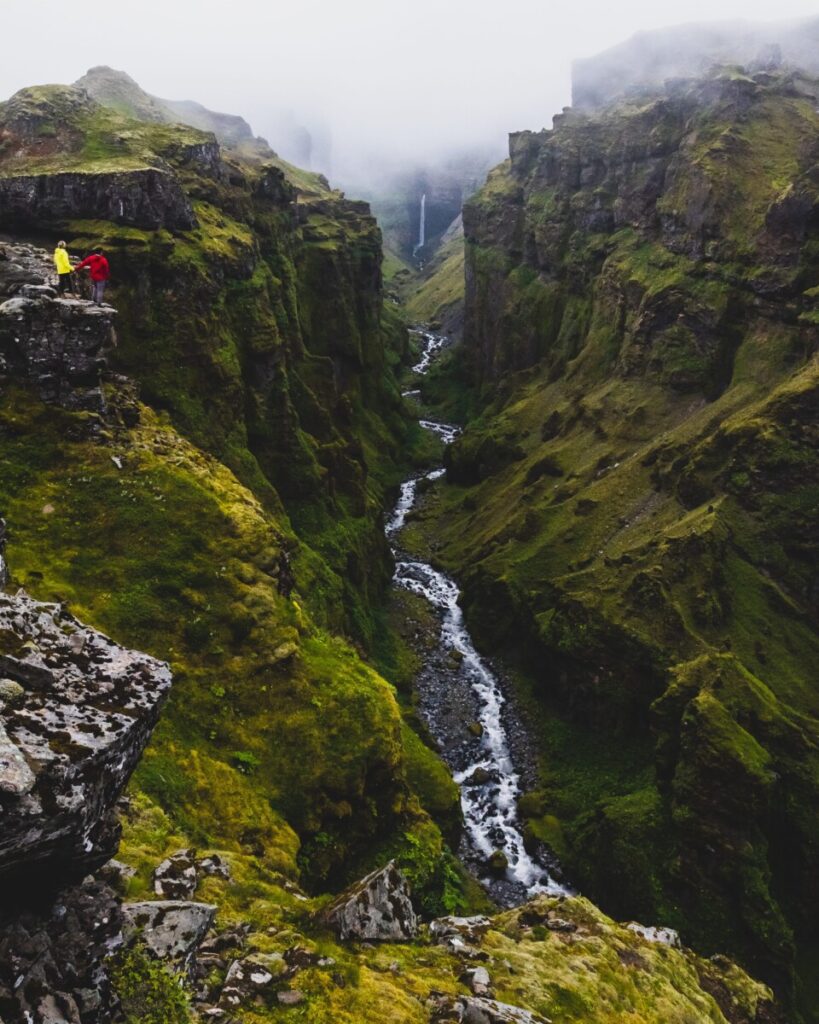 Icelandic Currency
Iceland uses the Icelandic króna (ISK) as its currency. Most places in Reykjavik accept credit cards, but it's a good idea to have a small amount of cash on hand for small purchases.
Language in Iceland
Icelandic is the official language of Iceland, but English is widely spoken, especially in Reykjavik.
Ultimate One Day Reykjavik Itinerary
Morning
Start your day by grabbing a bite to eat at the incredible local bakery Brauð & co. They are famous for their delicious cinnamon rolls, but you really can't go wrong with any of the pastries here.
Next, it's time to enjoy a relaxing soak in one of the city's incredible geothermal lagoons.
Option #1: Blue Lagoon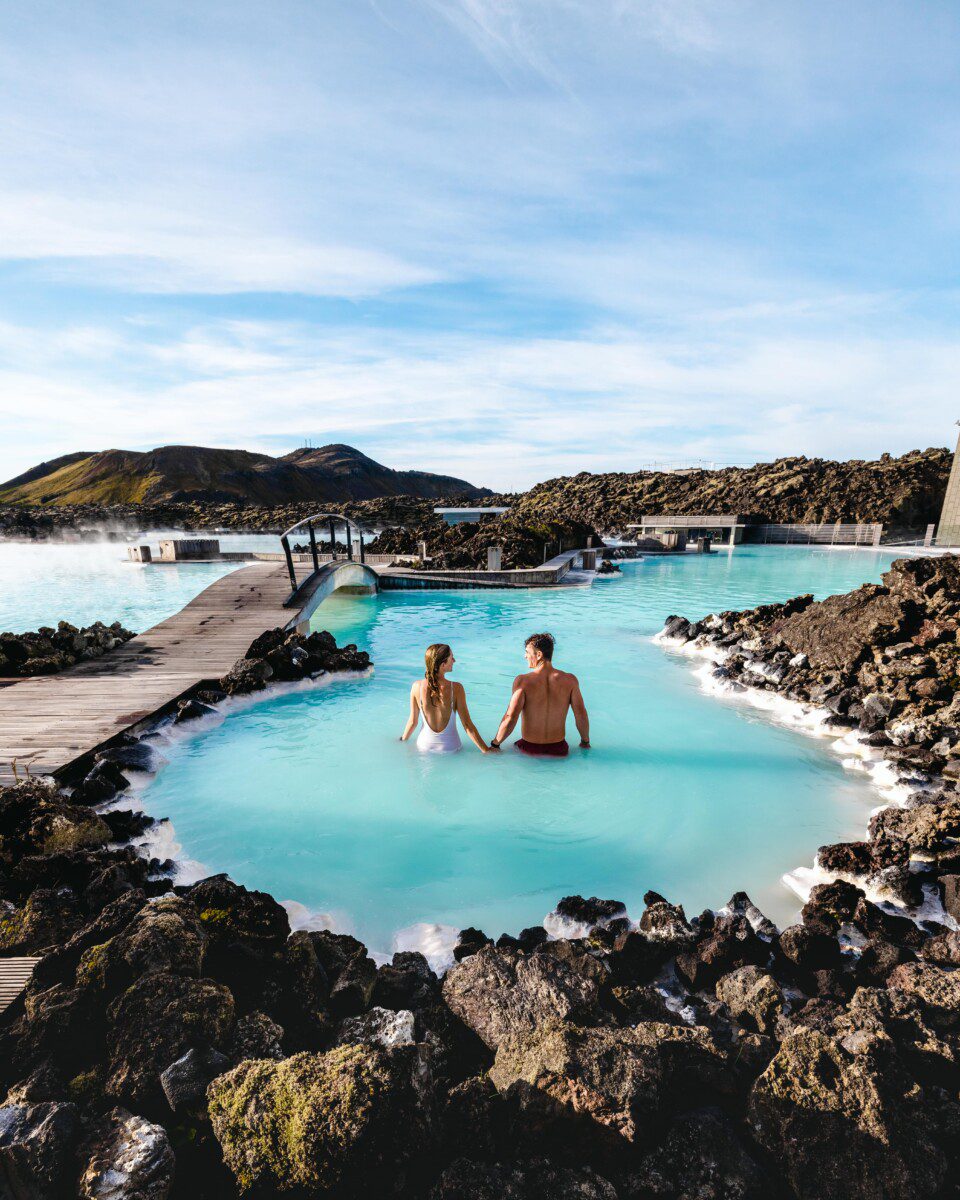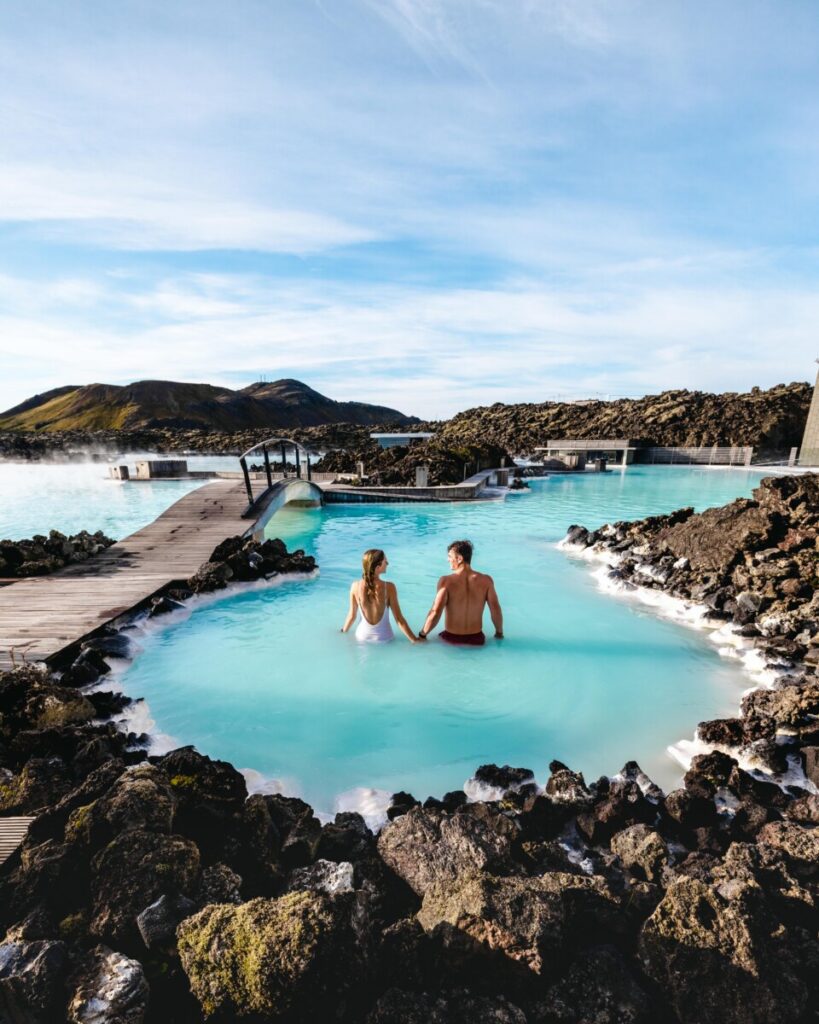 The most popular pool is the Blue Lagoon, which is located about 45 minutes from Reykjavik. The lagoon's warm, mineral-rich water is said to have healing properties and is a must-visit for any traveler to Iceland. If you decided not to rent a car, there are several tours available that typically provide transportation that you can book in advance.
If you can, we'd highly recommend making a reservation for the earliest time slot available. We have visited the Blue Lagoon both right when it opened and in the afternoon, and there were significantly less people at the opening time. The afternoon is when all the tour buses start rolling in, so just keep that in mind.
Option #2: Sky Lagoon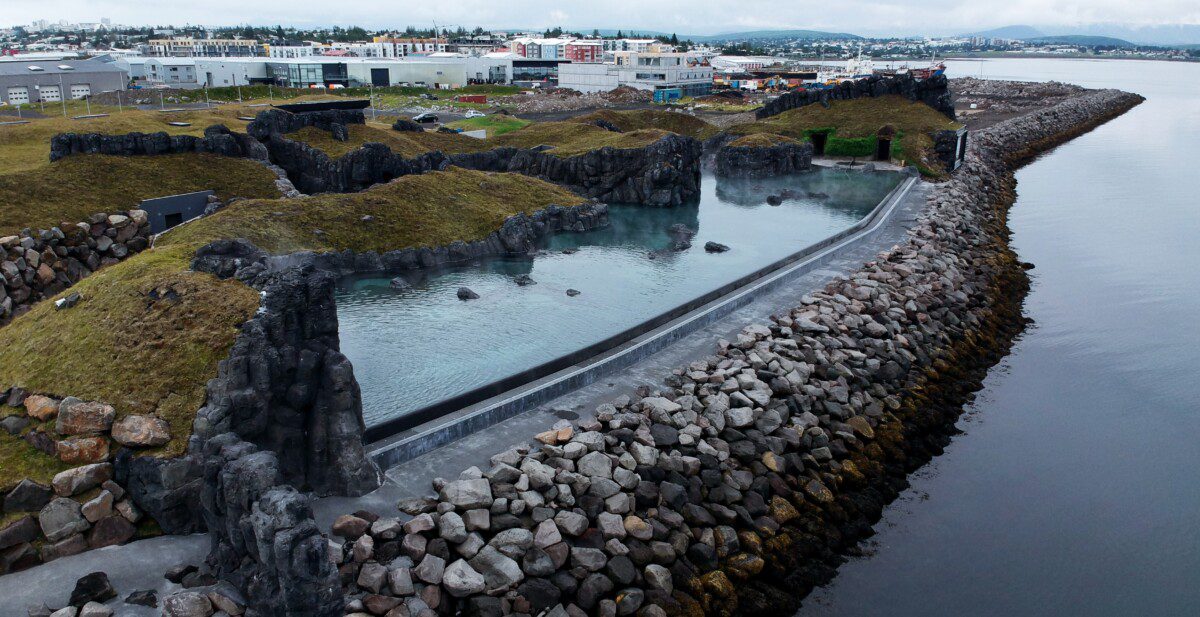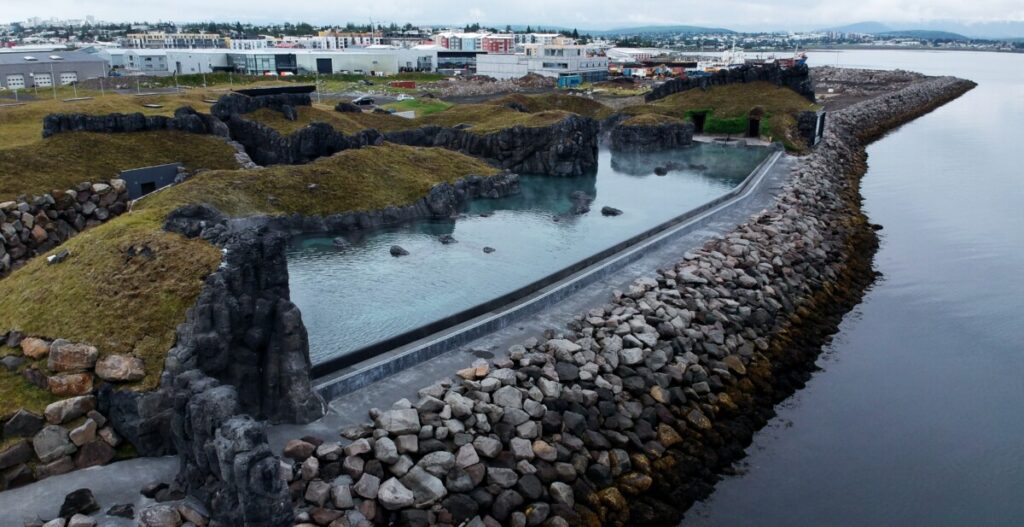 We would also highly recommend checking out the Sky Lagoon. The Sky Lagoon is closer to downtown Reykjavik than the Blue Lagoon, as it's located right in the Kársnes Harbor. It offers a unique and luxurious experience with its 7 Step Ritual, featuring a large infinity pool overlooking the ocean, sauna, cold plunge pool, and a swim-up bar. The Sky Lagoon is a must-visit attraction for anyone looking to experience Iceland's geothermal waters in a modern and sophisticated setting.
For more on the differences between the two famous Iceland lagoons, check out our full comparison of the Blue Lagoon vs. Sky Lagoon.
Afternoon
Next, visit the Harpa Concert Hall, a stunning glass building that houses some of the best cultural events in Reykjavik. Even though you don't have time for a show, the building itself is worth a visit.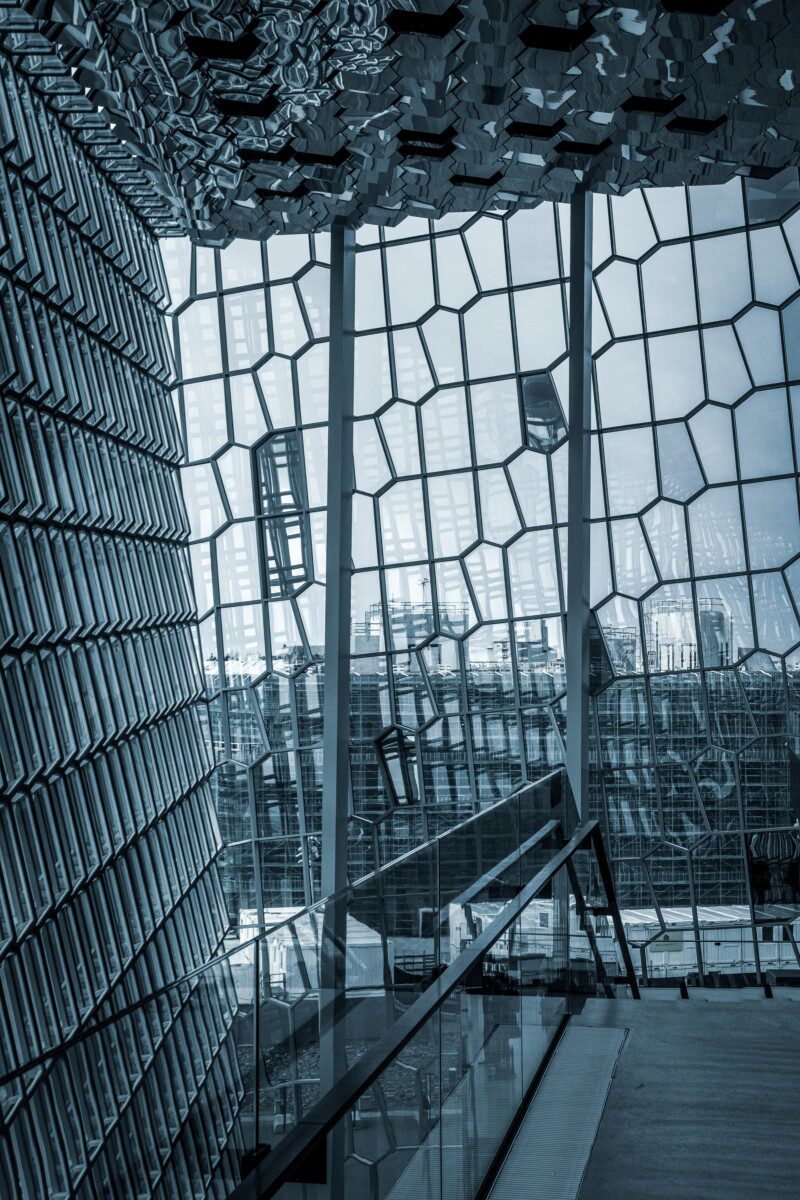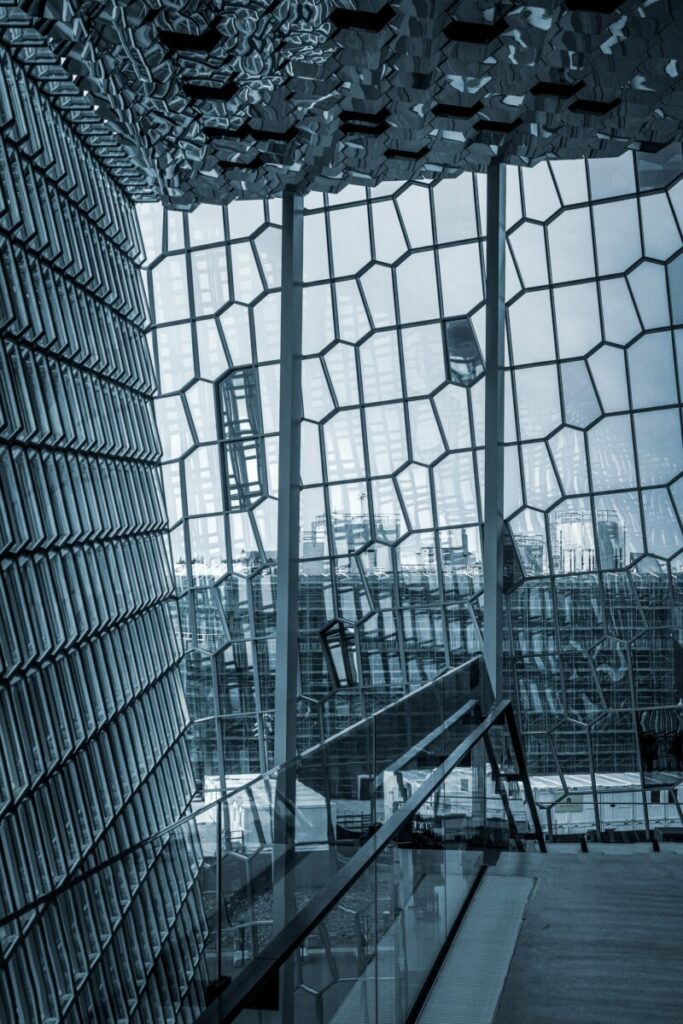 For lunch, embark on the Reykjavik Food Walk, which usually meets in front of the Harpa Hall and takes you on a culinary journey through the city's best restaurants and food markets. Most of their food tours in Reykjavik typically last around 2 to 4 hours. During this time, you will visit several different restaurants and cafes, try a variety of Icelandic dishes and drinks, and learn about the history and culture of Icelandic cuisine. You'll get to try local specialties like the famous Icelandic hot dogs, delicious soups, and fresh seafood.
The food walk is an excellent way to get yourself acquainted with Reykjavik and really learn about Icelandic culture while having some incredible food. Warning – do NOT eat for a few hours prior to this tour. It comes with a ton of food and will leave you feeling full by the last restaurant stop.
If you guys want to save some extra money on this tour, we do have a 10% Off Discount Code that you can use. Simply enter the code: LOVERSPASSPORT10 at checkout using the link below.
Explore Downton Reykjavik
Typically, you'll end the Reykjavik food tour over by the beautiful and iconic Hallgrímskirkja church, which is the tallest building in Reykjavik and offers stunning views of the city from its tower. Make sure to check it out while you are in the area.
If you're looking for another Instagrammable spot in Iceland, check out the famous Rainbow Road. The Rainbow Road in Reykjavik is a vibrant and colorful pedestrian street that connects the city center with the harbor area. The street features a unique rainbow-colored design, which adds to the city's already stunning architecture and natural beauty.
While in the area, you can also check out the Handknitting Association of Iceland store. This shop is known for its known for having the best handmade Icelandic wool sweaters, also known as lopapeysa, as well as hats and mittens.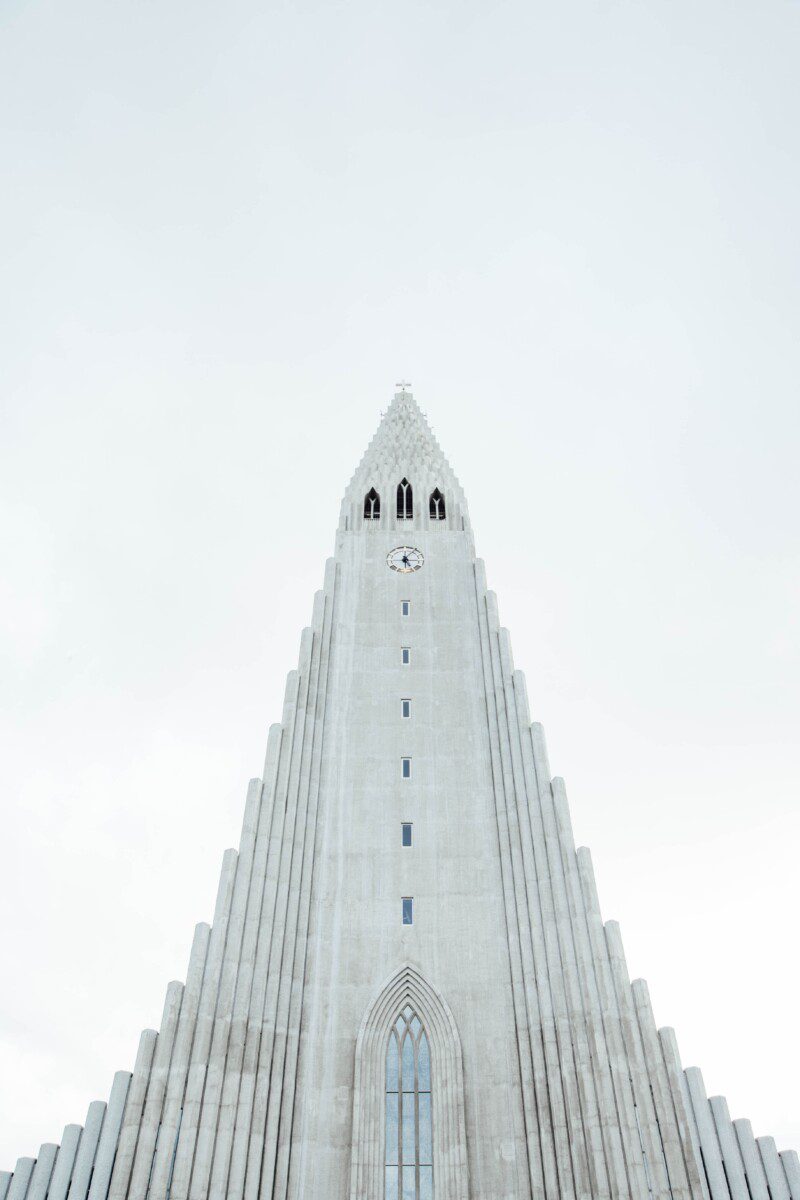 Evening
For dinner, you'll want to head over to Sushi Social. Countless locals absolutely love this restaurant, and for good reason. This restaurant is a little more pricey, but it is one of the best restaurants that Reykjavik has to offer. Ensure that you reserve a table in advance to guarantee seating.
Depending on the time of year you are visiting, you may be able to go northern lights hunting after the sun goes down. That's right – you can actually see the auroras from Reykjavik despite the city's light pollution if you get the right conditions. The best time to potentially see the aurora in Iceland is from October to April.
Ready to Explore Reykjavik in One Day?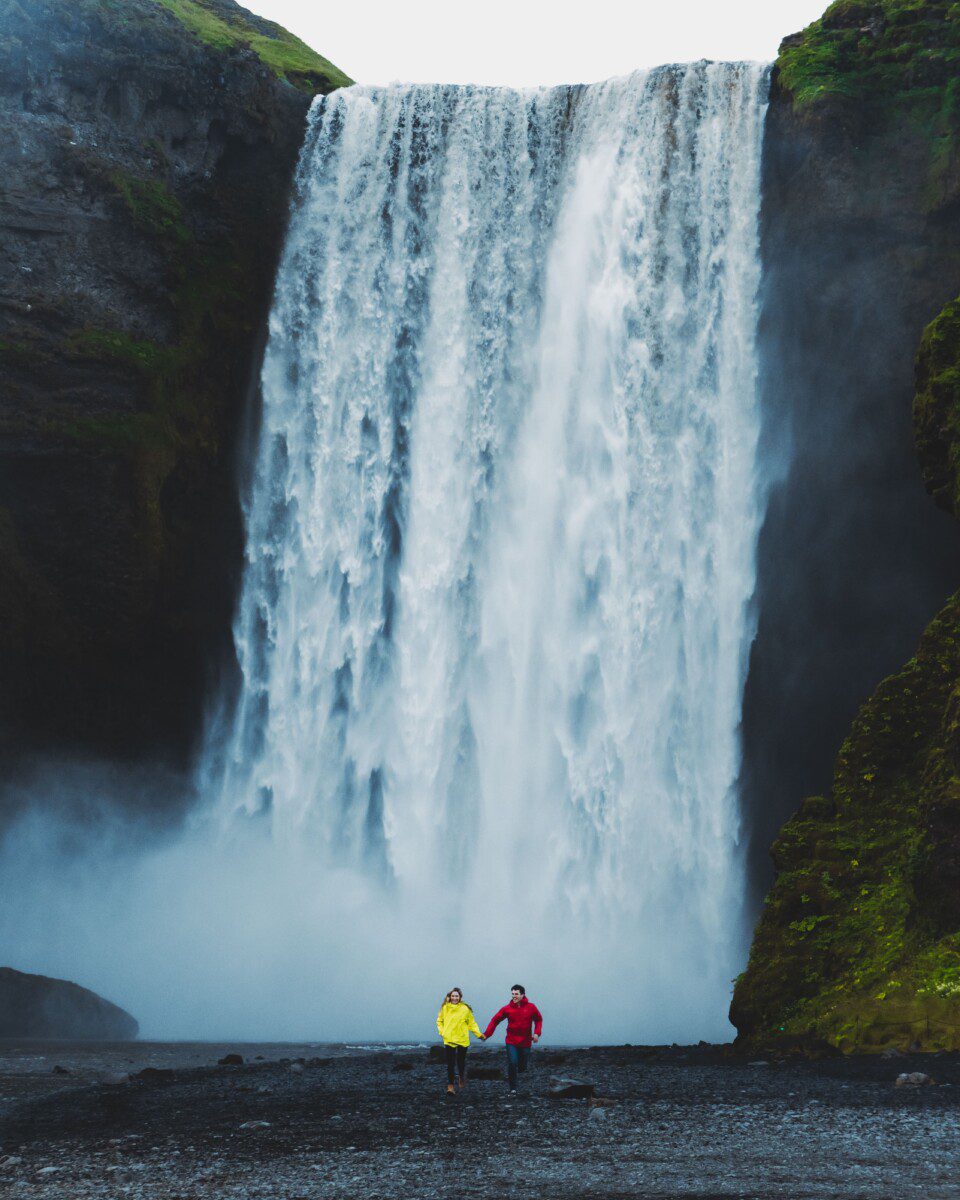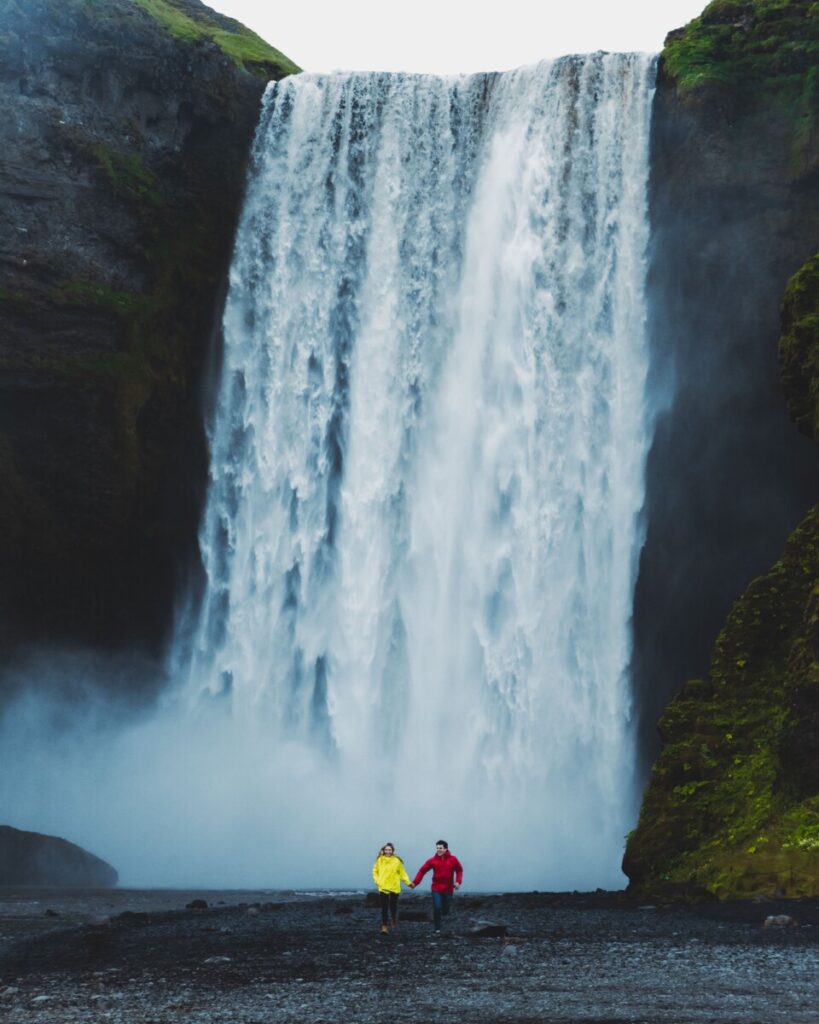 Overall, 24 hours may not be enough to explore everything that Reykjavik has to offer, but with this itinerary, you'll be able to see some of the city's most iconic attractions and experience its unique culture and natural beauty. Don't forget to bring your camera and comfortable walking shoes!
For more information on planning a trip to Iceland, check out our Ultimate Guide to Iceland or our 7 Day Vanlife Itinerary! And if you're looking for alternative recommendations for how to spend one day in Iceland, keep an eye out for future blogs on how to explore the Golden Circle or Southern Iceland's waterfalls in one day.