Our Favorite Hiking and Backpacking Apparel for Beginners
When first getting into the outdoor scene, it can be quite daunting to figure out what to wear. You don't need the most expensive gear on the market, but rather pieces that will keep you comfortable and prepared for the weather based on the activity you are doing. There are so many options out there for each body type and adventure. We'll be covering all of our recommendations in this Hiking & Backpacking Apparel Favorites for Women & Men guide.
The Lovers Passport is reader-supported. Your engagement on this site allows us to bring you this content for free! Since this website contains affiliate links, if you make a purchase through these links, we may earn a commission at no extra cost to you. This has absolutely no effect on our recommendations or evaluations and all opinions are our own. Thanks for supporting our adventures!
With our blog, we are incredibly blessed to test out a variety of outdoor apparel brands. The list below made the cut to be on the best of the best gear list for 2021!
Hiking & Backpacking Apparel Favorites for Women & Men
We have been hiking together for the past two and a half years, and we have tested out our fair share of apparel and gear. From base layers, mid layers, insulation layers, rain shells, windbreakers, leggings, pants, beanies, and more, we definitely have our favorites. If you are new to hiking and also want to learn about what gear we recommend, make sure to check out this blog.
REI Membership! Join Today. A lifetime membership at REI is just $20.
Layers to Wear Hiking & Backpacking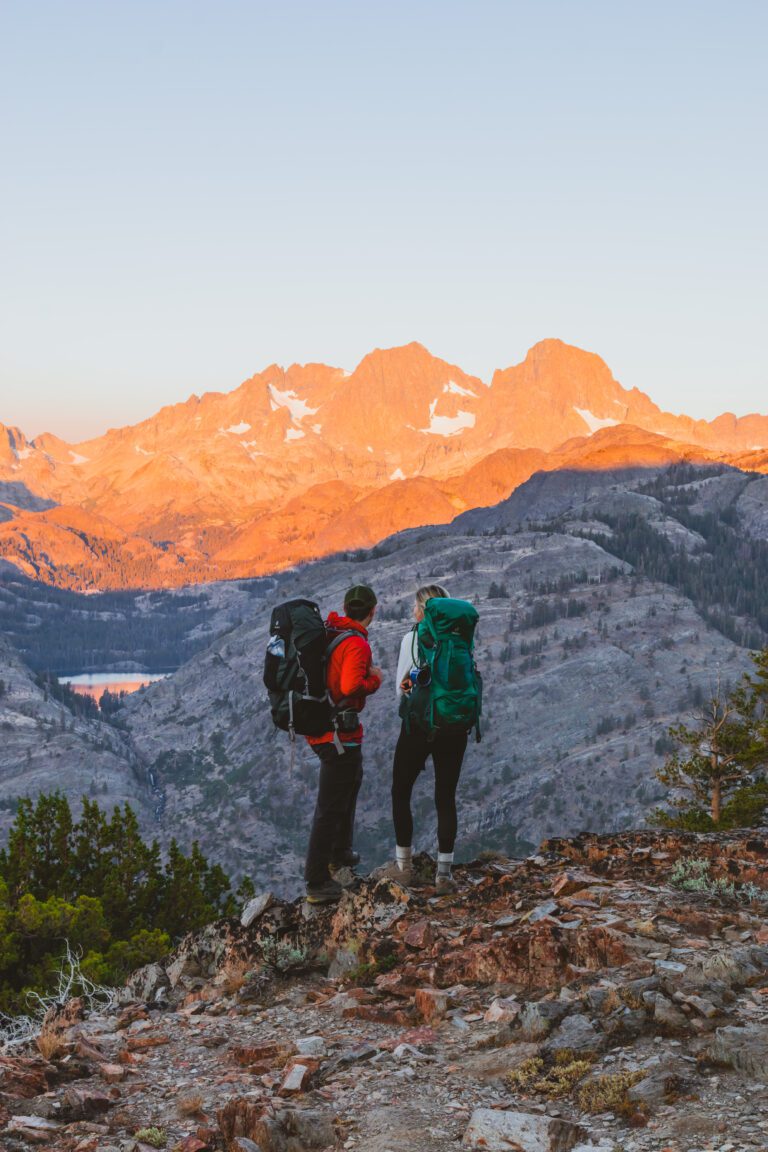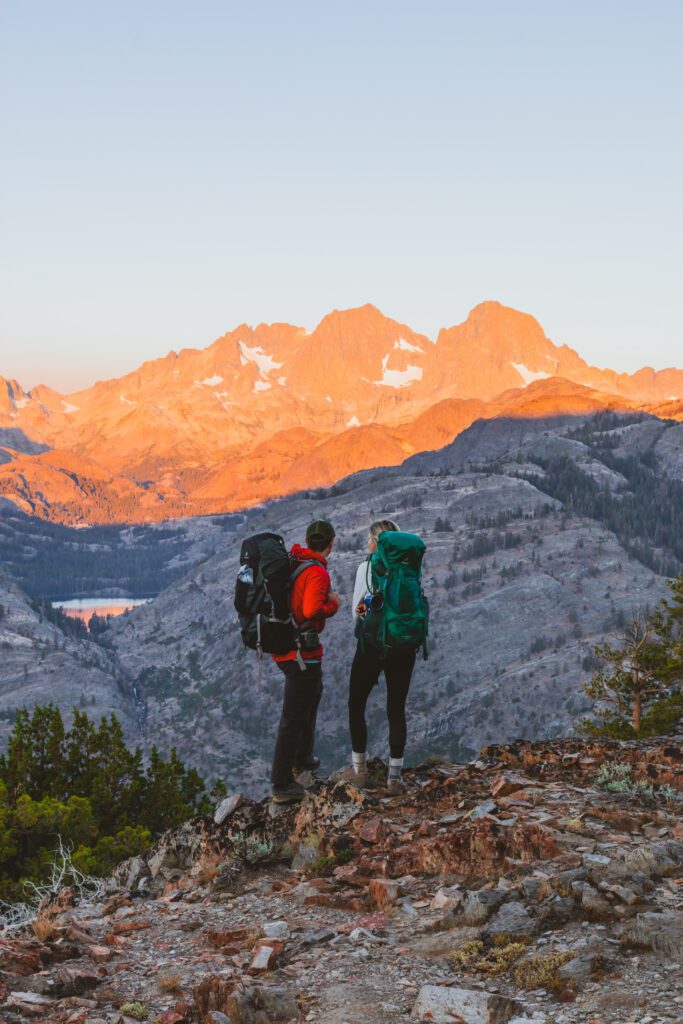 Having multiple, effective layers is so important when it comes to outdoor activities. Layering allows you to adapt to changing body temperature and weather. It's especially important to have several to make sure to take off layers as you get too hot in motion and add layers as it's colder outside. This upcoming section will talk about exactly how to layer for hiking & backpacking.
Outdoor Apparel Shirts for Women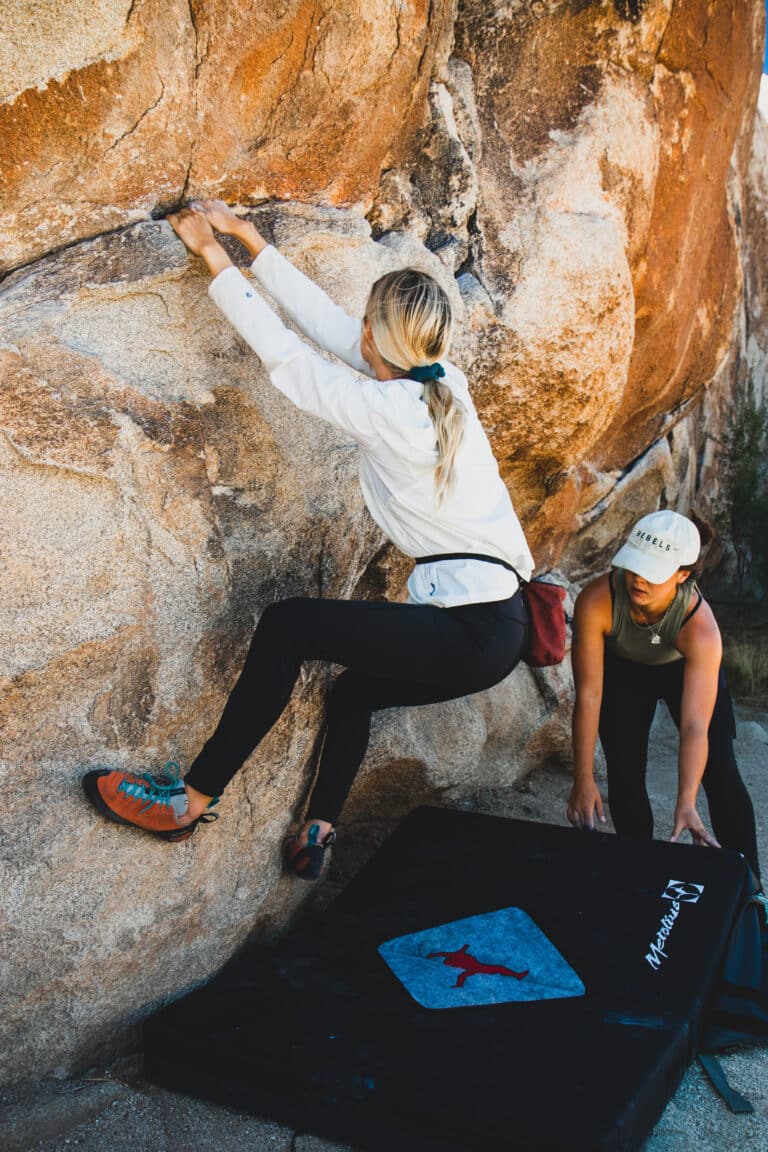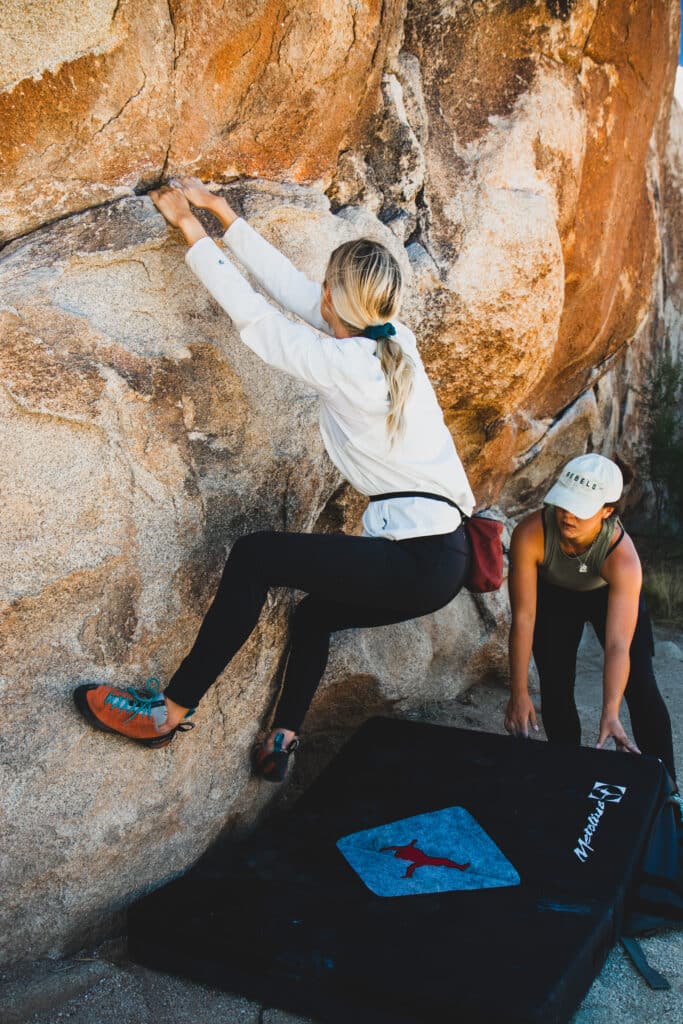 When shopping for shirts to wear hiking and backpacking, you'll want to make sure you look at their technical specs. We always look for moisture/sweat wicking materials like Merino Wool that are quick drying. It's also a plus if they have any UPF or sun protection in the material. I tend to lean more toward long sleeve shirts for that extra sun protection, as well as another layer against mosquitoes in the summer.
FAVORITE HIKING & BACKPACKING SHORT SLEEVED SHIRTS FOR WOMEN
For Short Sleeves, Giselle's favorites are the Cinnamon Shirt from Koup, the Icebreaker Tech Lite Low Crewe T-Shirt or the Columbia Zero Ice Cirro-Cool SS Shirt. (Also – you can get 15% off the Cinnamon Shirt using the code "theloverspassport" at checkout for Koup).
GISELLE'S FAVORITE LONG SLEEVED HIKING & BACKPACKING SHIRTS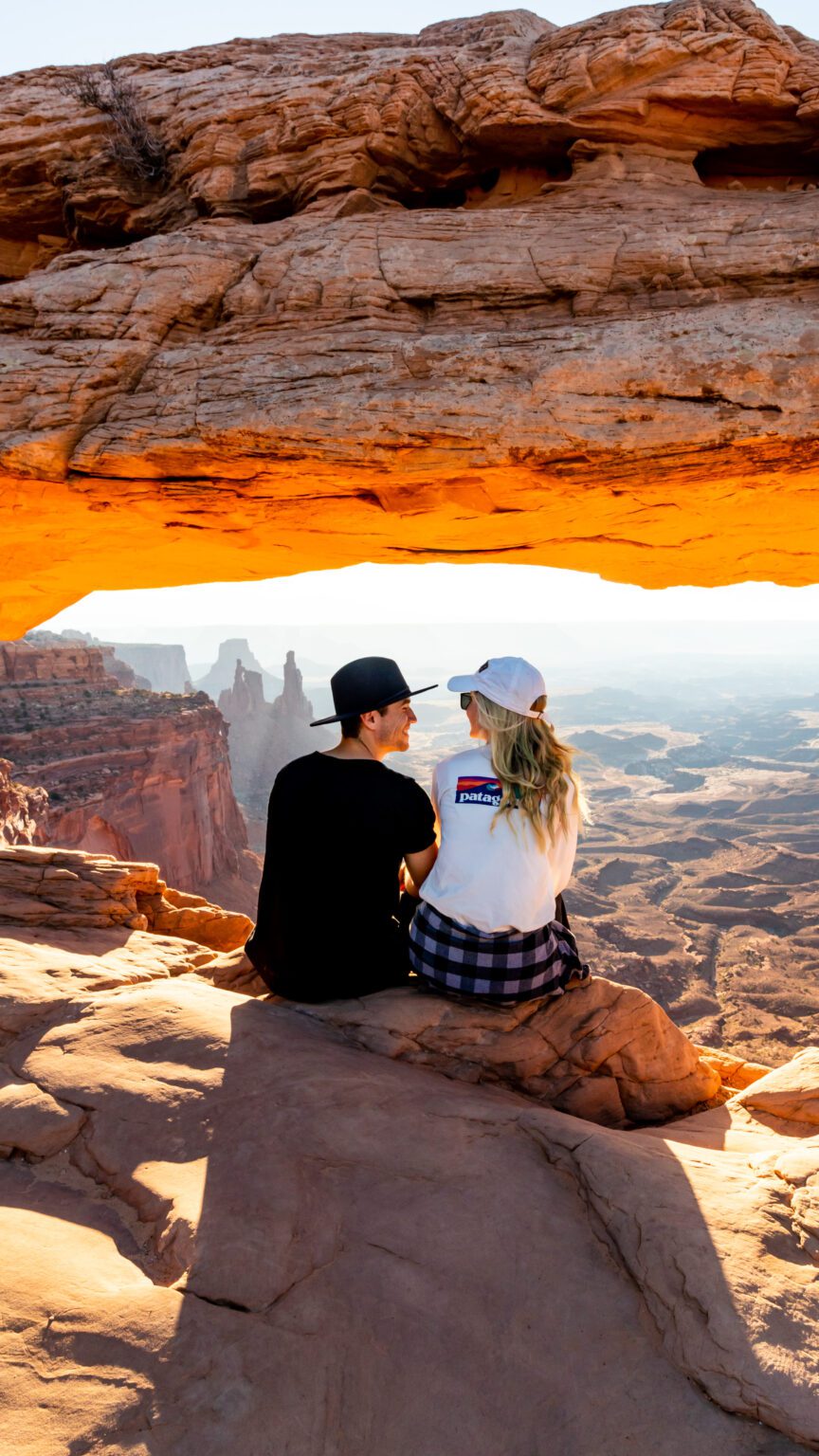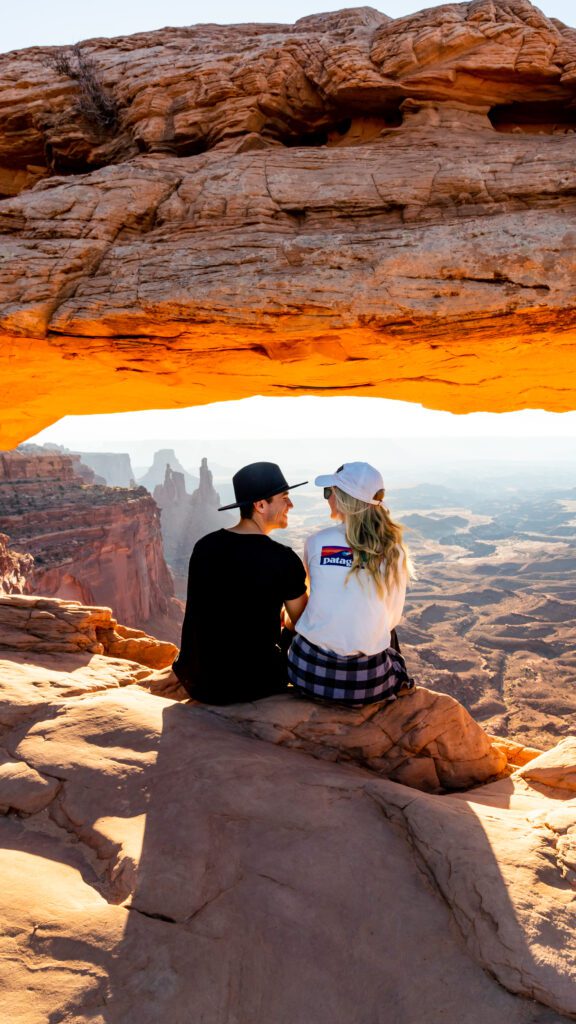 My favorite shirts for both hiking and backpacking have been the Patagonia Capilene Cool Graphic Long Sleeve, the KUHL Bandita ½ Zip Pullover, and the KUHL Intent Krossback Longsleeve.
Hiking & Backpacking Shirts for Men
Stephen's favorite short sleeves for the outdoors are all from Lot 54 Goods, which is a local Ventura outdoor apparel shop.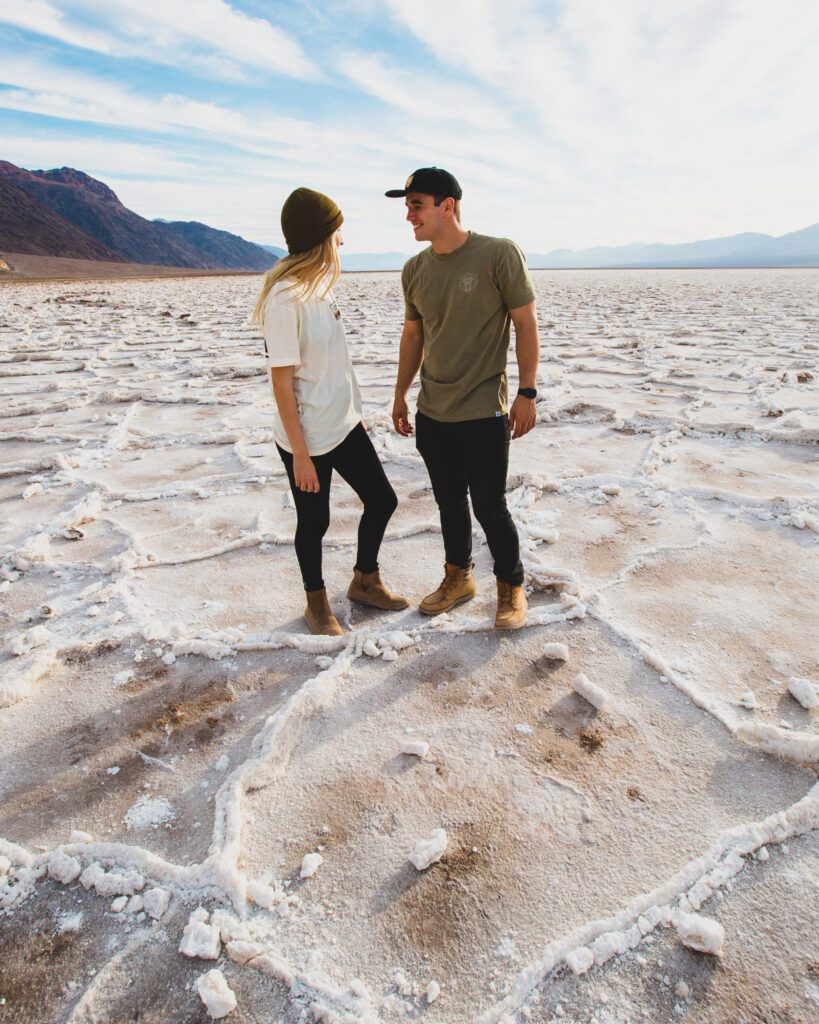 For backpacking, he always uses the NRS Men's H2Core Silkweight Hoodie. Stephen loves wearing the NRS long sleeve since it has UPF protection against the sun while also being breathable. It also has a lightweight hood that will help prevent your neck from getting sunburned while outdoors. For long sleeve hiking shirts, he's been using the Men's Koup Cinnamon Long Sleeve Shirt for non-hooded options.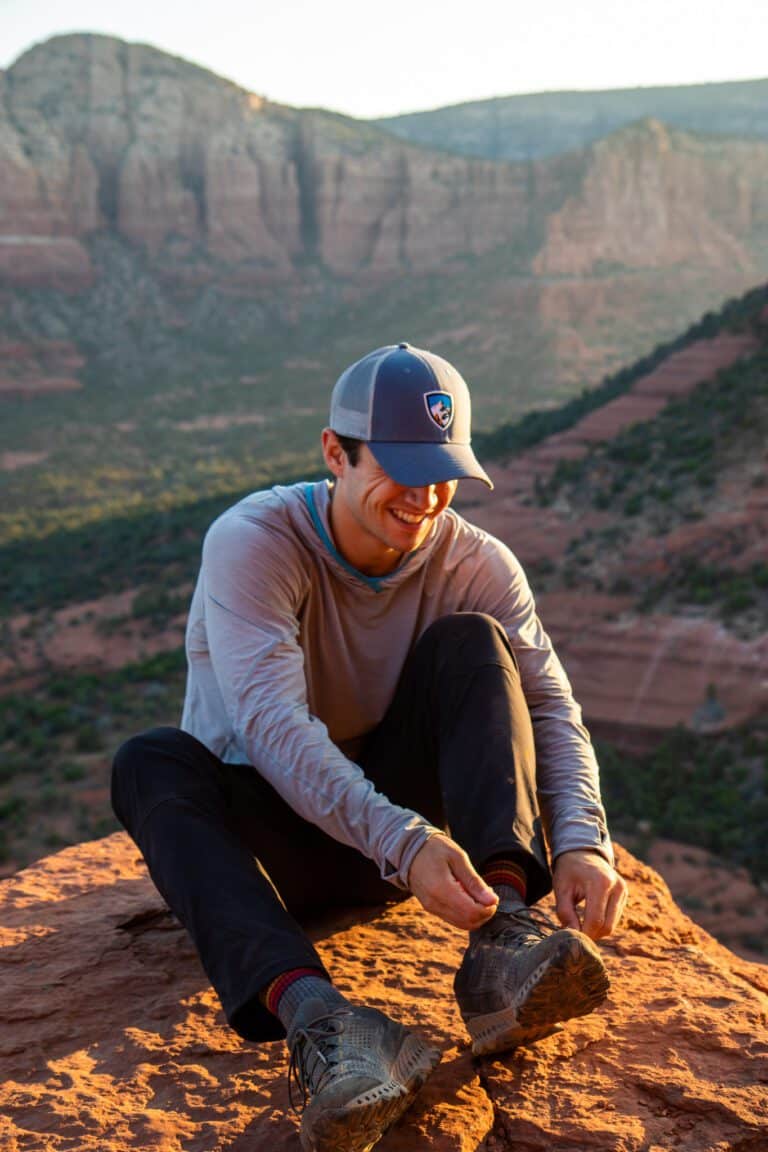 Mid Layers for Hiking & Backpacking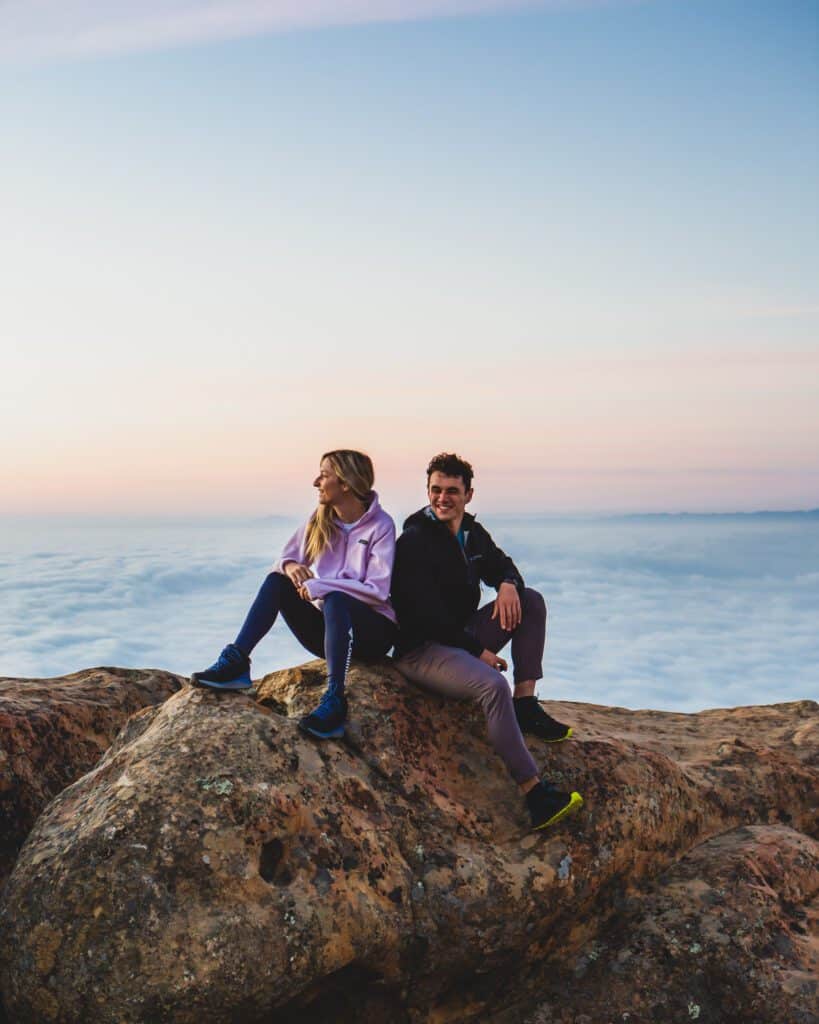 All of our midlayers are long sleeves that are perfect insulation pieces for retaining heat. We usually use a material like Fleece that is odor resistant and breathable yet warm. On warmer days, these layers make for a great sweater and on colder days, they are perfect to layer under your thicker jackets. Giselle loves the LL Bean Fleeces, Columbia Benton Springs Fleece. For backpacking, we both use Patagonia R1 as our mid layer. Stephen has the pullover, while Giselle has the full zip version.
Our Favorite Windbreakers & Rain Shells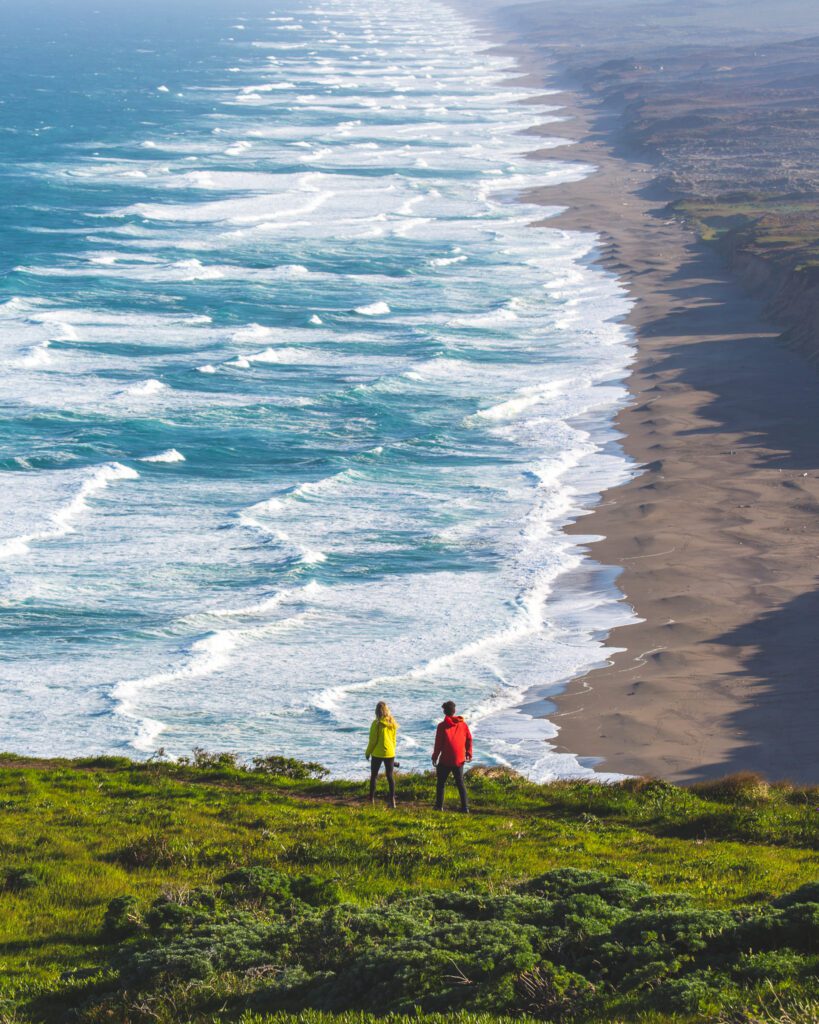 OUR ICONIC RED & YELLOW JACKETS
Some of our favorite hiking windbreakers double as rain shells! They are also great for an extra layer of protection against the sun and bugs. Giselle loves the Black Diamond Stormline Rain Shell and the Cortazu Mountain Hard Shell. Stephen loves his jackets from KUHL, specifically the Stretch Voyagr Jacket.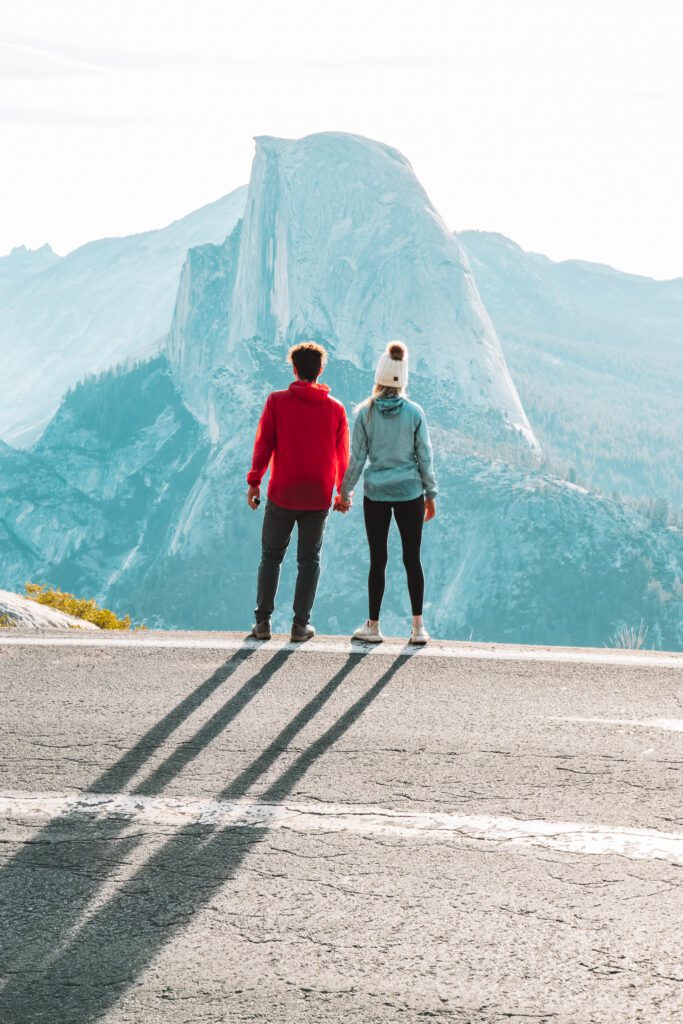 OTHER OUTDOOR APPAREL JACKETS IN OUR CLOSETS
However, when it comes to backpacking, every ounce counts and so we use our Patagonia Houdini Jackets for Men and Women, and KUHL Parajax windbreakers since they are incredibly lightweight and pack down very small.
Fleeces & Sweaters for Outdoor Adventures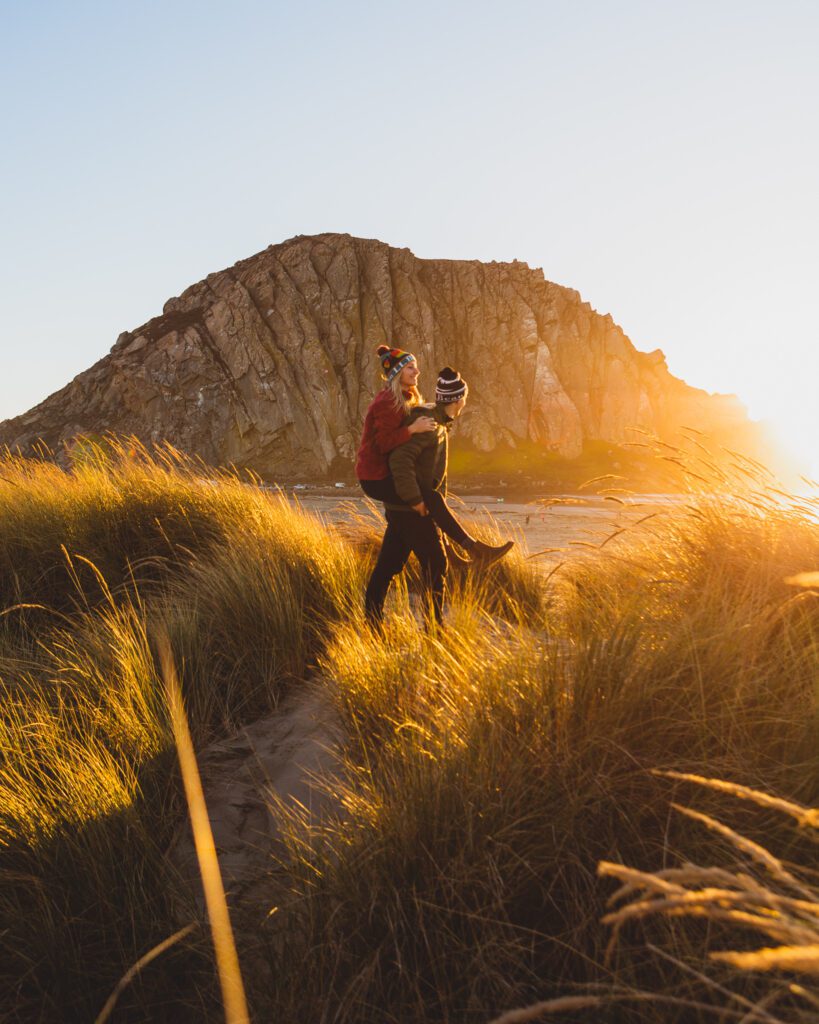 Our favorite fleeces and sweaters are from LL Bean, Patagonia, and Columbia! Fleeces are nice for non-winter adventures when you don't have to worry about getting wet! They are the perfect cozy addition to any outfit indoors and outdoors.
Insulated Jackets for Outdoor Adventures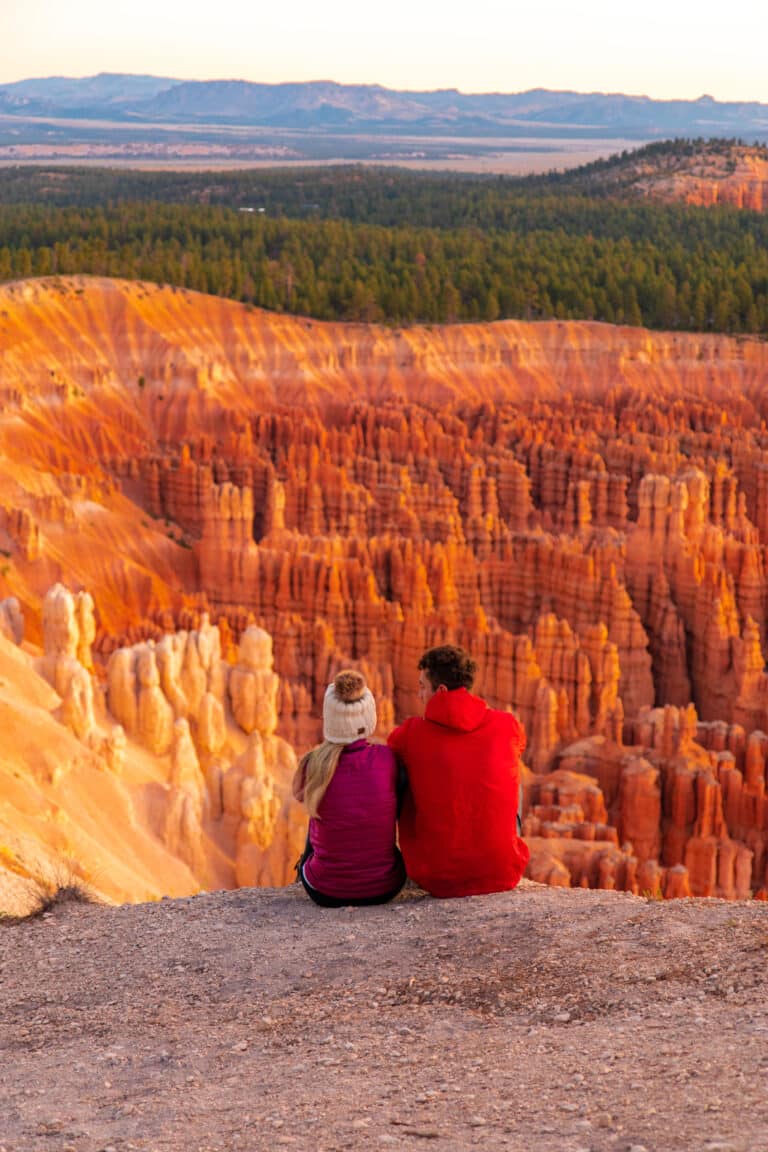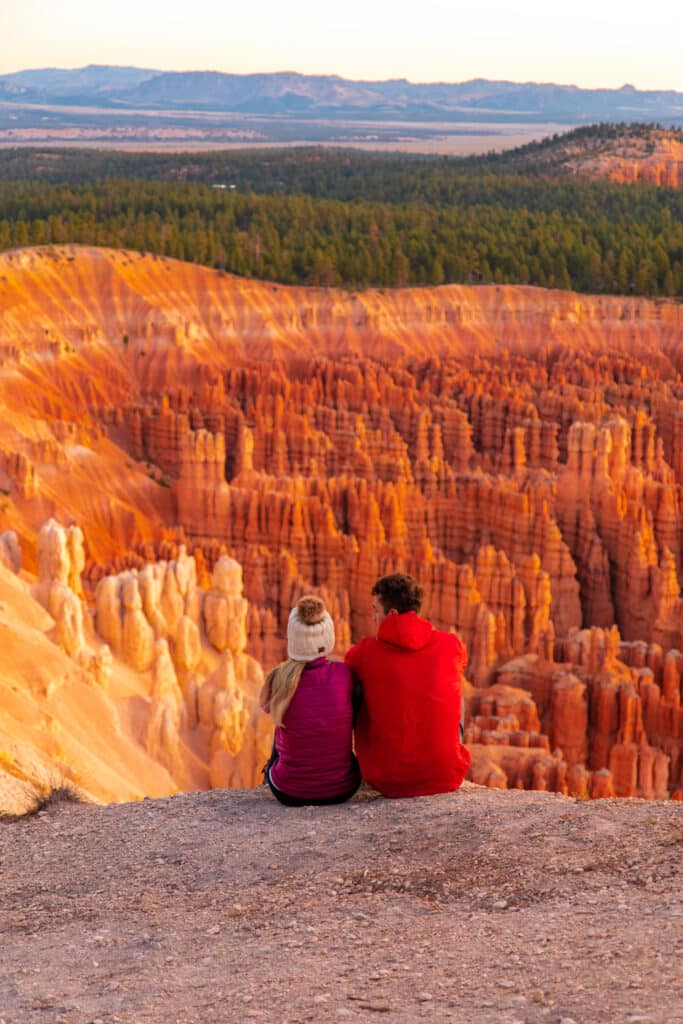 The final layer of jackets we use are our insulated puffer jackets. Unless it's incredibly cold outside, we don't usually hike with them on since our bodies get hot. However, once we stop moving, we will throw these on to keep us warm. When we are out backpacking, we will also sleep with them to make sure we are cozy throughout the night.
There are several options included hooded or non-hooded, as well as how warm the jacket can keep you like the nano vs. micro vs. the macro puff from Patagonia. All options pack down pretty well into your pack. Giselle also has a nice lightweight KUHL jacket for summer hikes that are still needing more insulation.
Snow Jackets for Winter Adventures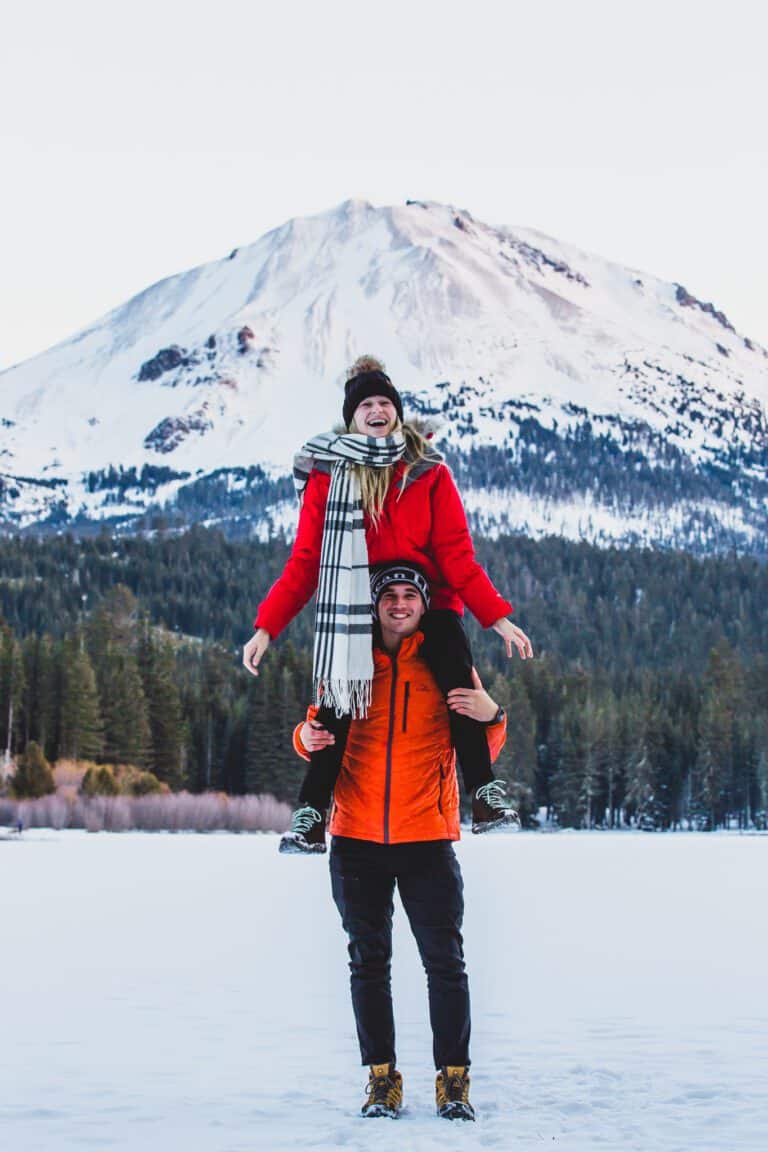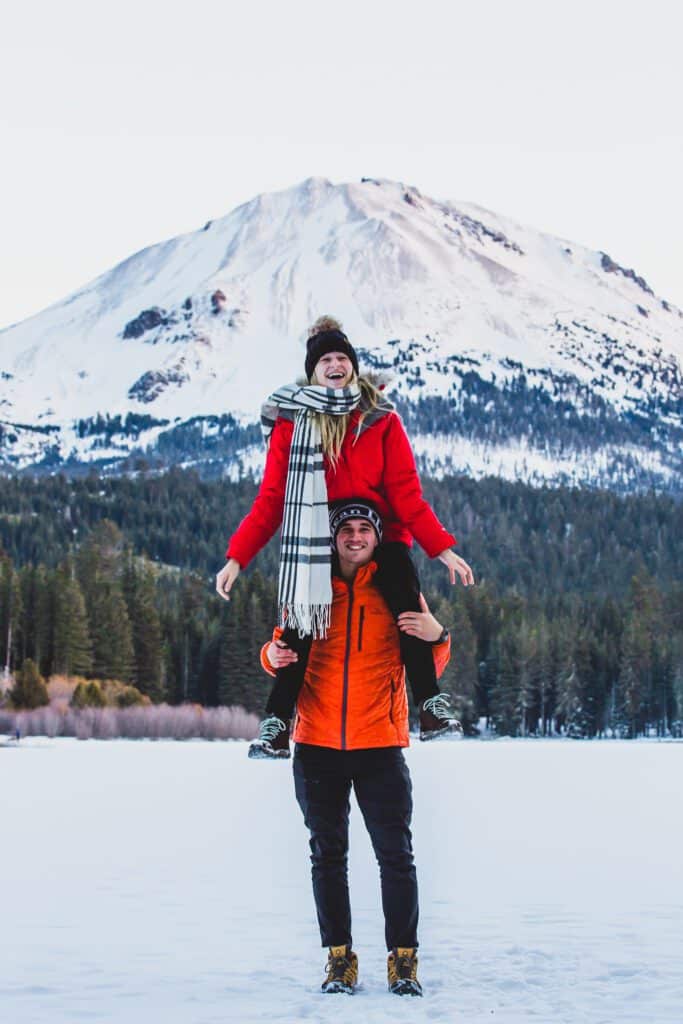 Especially for winter adventures, it's so important to have the proper outdoor apparel for hiking and backpacking. On top of the previously mentioned layers, you are going to want to invest in a snow jacket that is insulated and waterproof. Giselle has been loving the Women's Baxter State Parka from LL Bean. It's currently out of stock so we've found a dupe from The North Face for you here. Stephen has been wearing the LL Bean Men's Mountain Classic Down Hooded Jacket, Sherpa-Lined. Other great options include ones from Helly Hanson, The North Face, etc.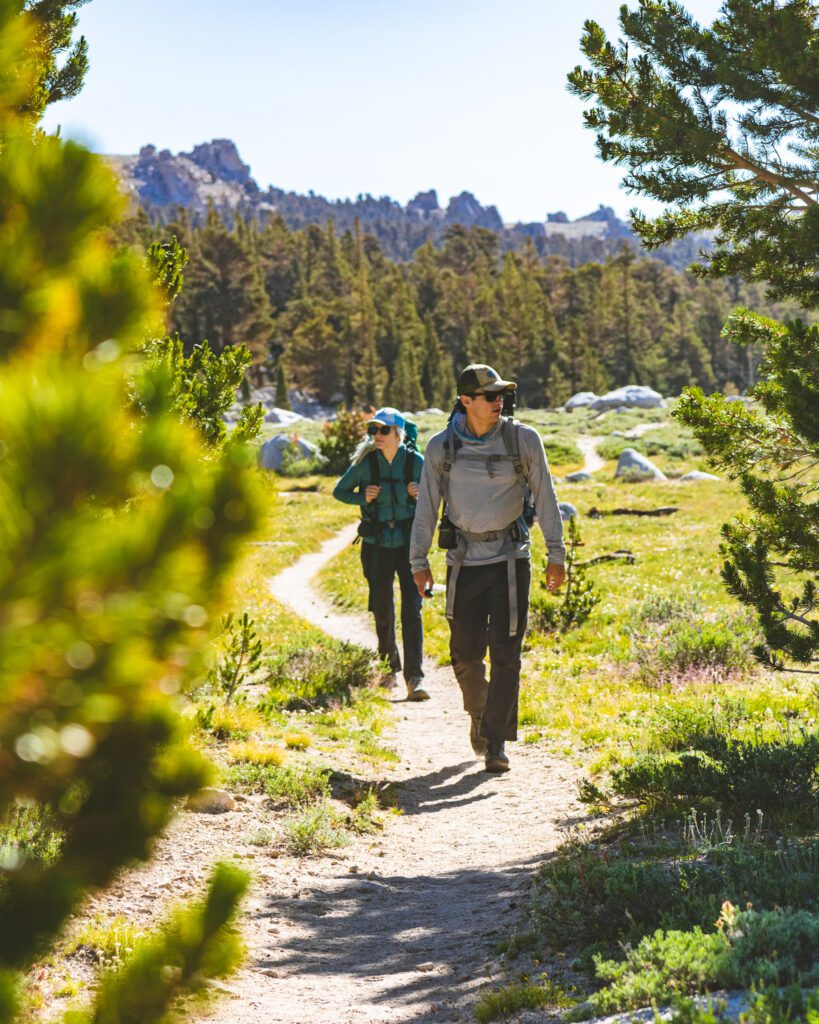 Hiking & Backpacking Shorts and Pants
When it comes to fitting pants, obviously you know your body better than anyone else. The key is choosing something that won't chafe, that is stretchy and comfortable, and provides protection against the sun and bugs.
Giselle's Top 2 Most Used Leggings:
For hiking pants, Giselle almost exclusively hikes in leggings. Although some may prefer to hike in actual pants, others may love the comfortability of leggings! Giselle's personal favorites for hiking are from Lulu Lemon, Gymshark, and Fabletics. The only thing to be cautious of when hiking/backpacking in leggings is if the legging is a thinner material that could get snagged on bushes/trees. Additionally, in high mosquito areas, we would advise layering leggings with some pants to avoid getting easily bitten through your leggings.
She loves the Wunder Train High Rise leggings and the 28" Align Pant. However, for backpacking, she will usually wear leggings during the hotter months and the KUHL Freeflex Pants with leggings underneath when it's colder. She packs the Ice Breaker 200 Oasis Pants as a base layer to stay warm at night as well.
Stephen's choice hiking and backpacking pants are either the KUHL Renegade or the Prana Zion Pant. He wears the Patagonia Capilene Midweight Base Layer pants for sleeping and colder mornings and nights.
Shorts for Hiking & Backpacking in Warmer Weather
When it comes to warmer weather, we also love to bust out hiking shorts that are lightweight and breathable. In terms of shorts, Giselle wears Lululemon Speed Up Shorts or the KUHL Vantage Short. Stephen loves his Patagonia Baggies Short and the KUHL Radikl Short.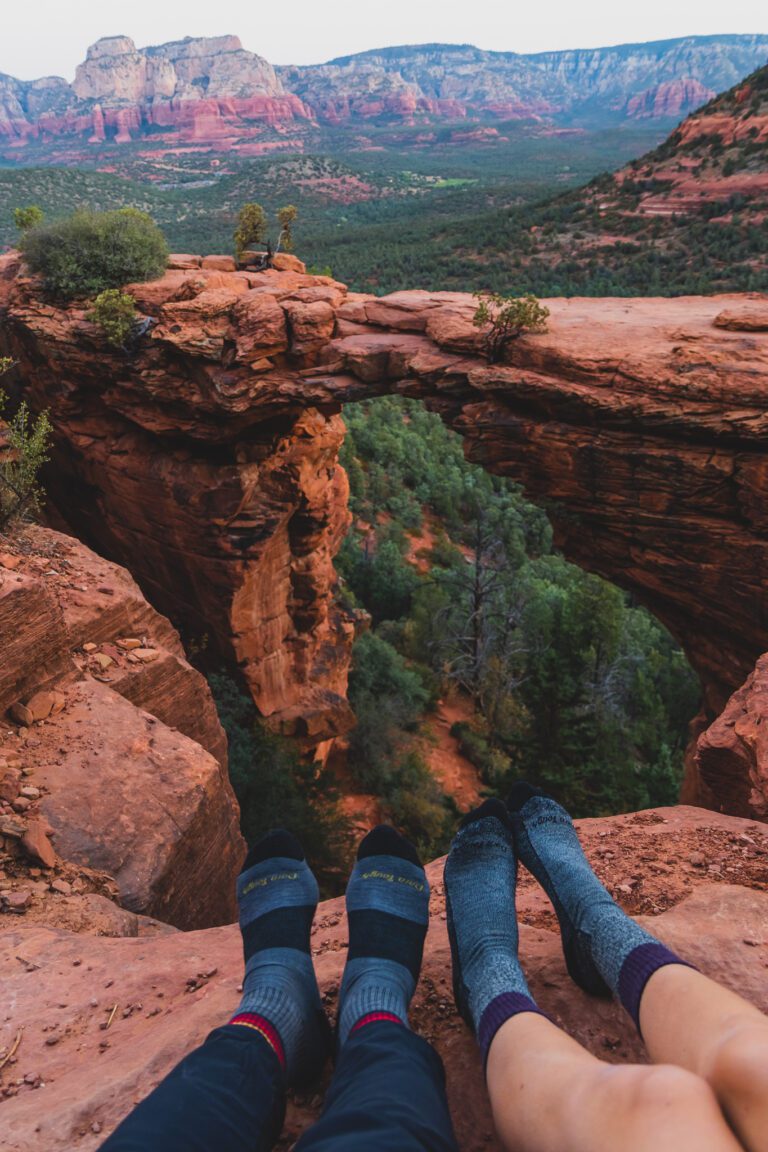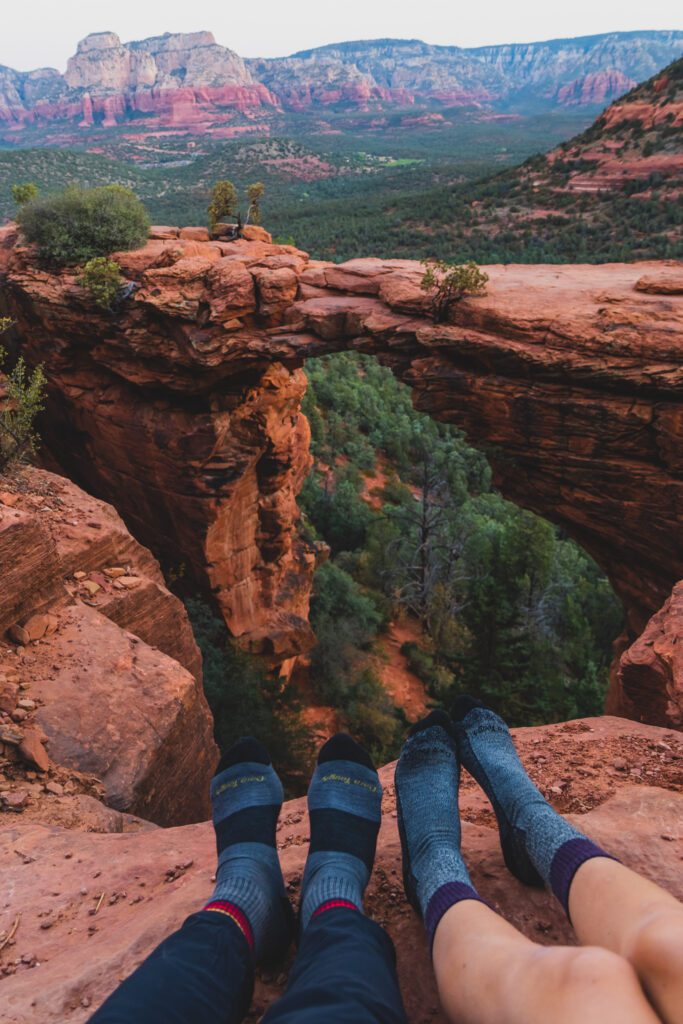 Merino Wool Hiking Socks
We exclusively hike in Merino Wool Socks. Our favorite brand to use (well, the only brand we use, really) is Darn Tough Vermont. They are comfortable, supportive, breathable, and odor-resistant. They also have are guaranteed for life and are made in the USA which we love.Our favorite models are probably the Men/Women Hiker Micro Crew and the regular Micro Crew as well.
Women & Men's Hiking & Backpacking Shoes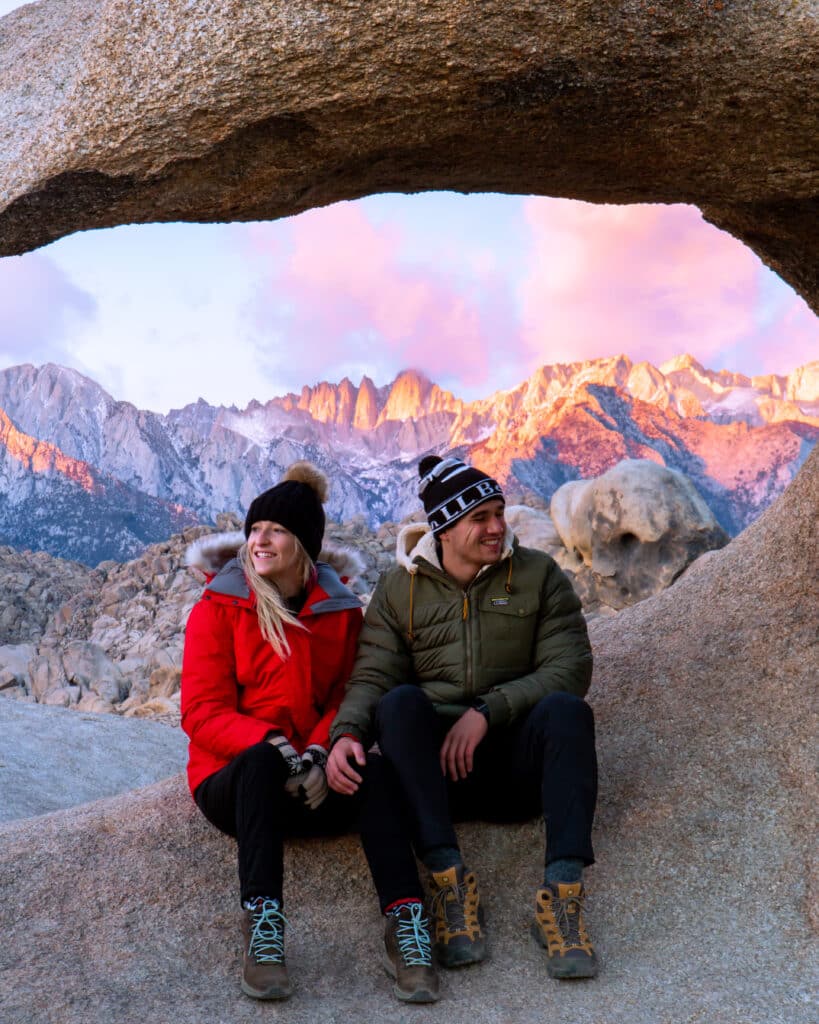 Having a great pair of hiking shoes is vital for your experience in the outdoors. We've already prepared an in-depth guide to hiking shoes for hiking and backpacking which you can check out here! We tend to use our Merrell's and Columbia's the most for day-to-day hiking. Our biggest piece of advice is to ALWAYS break in your shoes before you take them out on your first hike. There is nothing worse than coming back with destroyed feet and blisters if for some reason your shoes did not work out for you.
Hats & Accessories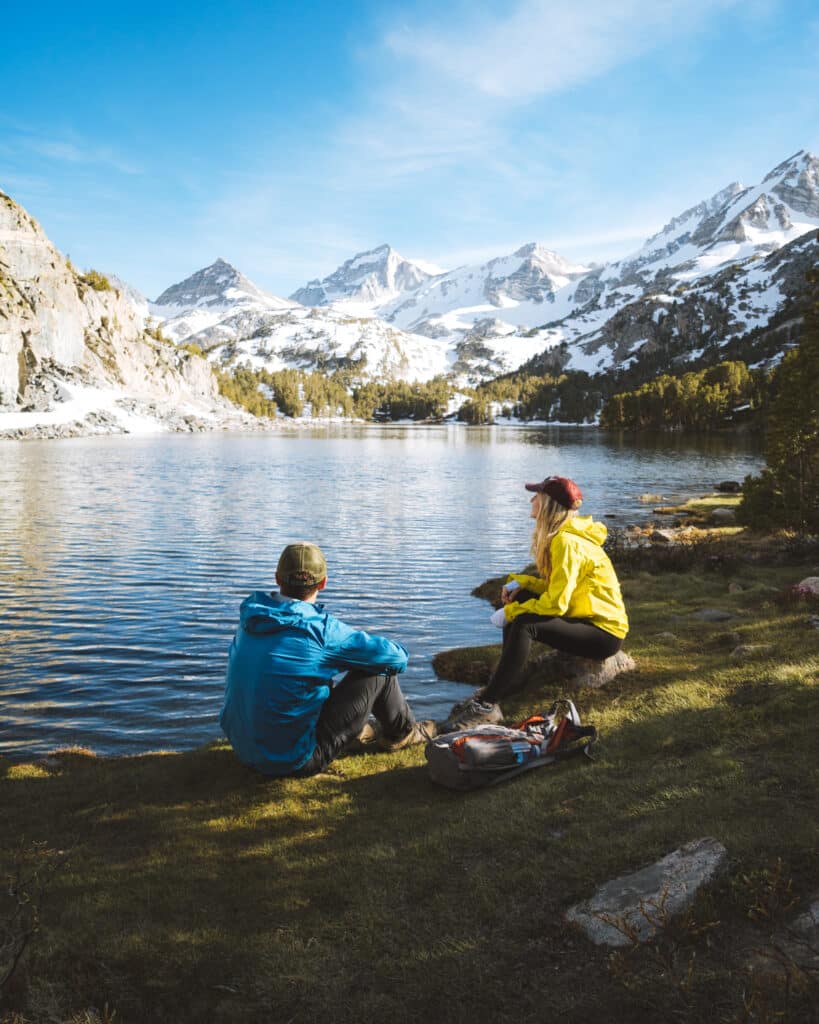 Hats and sunglasses are a must to help protect you against the sun in the outdoors. When it's hotter outside, we both prefer to wear Trucker-style hats for breathability. Stephen loves his Patagonia models and Giselle loves the women's version of them as well. When it's cold outside, we both wear beanies. Stephen wears the Hume Beanie from Lot 54 often as well as the LL Bean Katahdin Pom Hat. Giselle tends to wear her cable knit beanie from CC.
That's all for our favorite pieces of outdoor apparel for hiking and backpacking for both men and women in 2021!