The Best Natural Hot Springs in Colorado (Free and Public)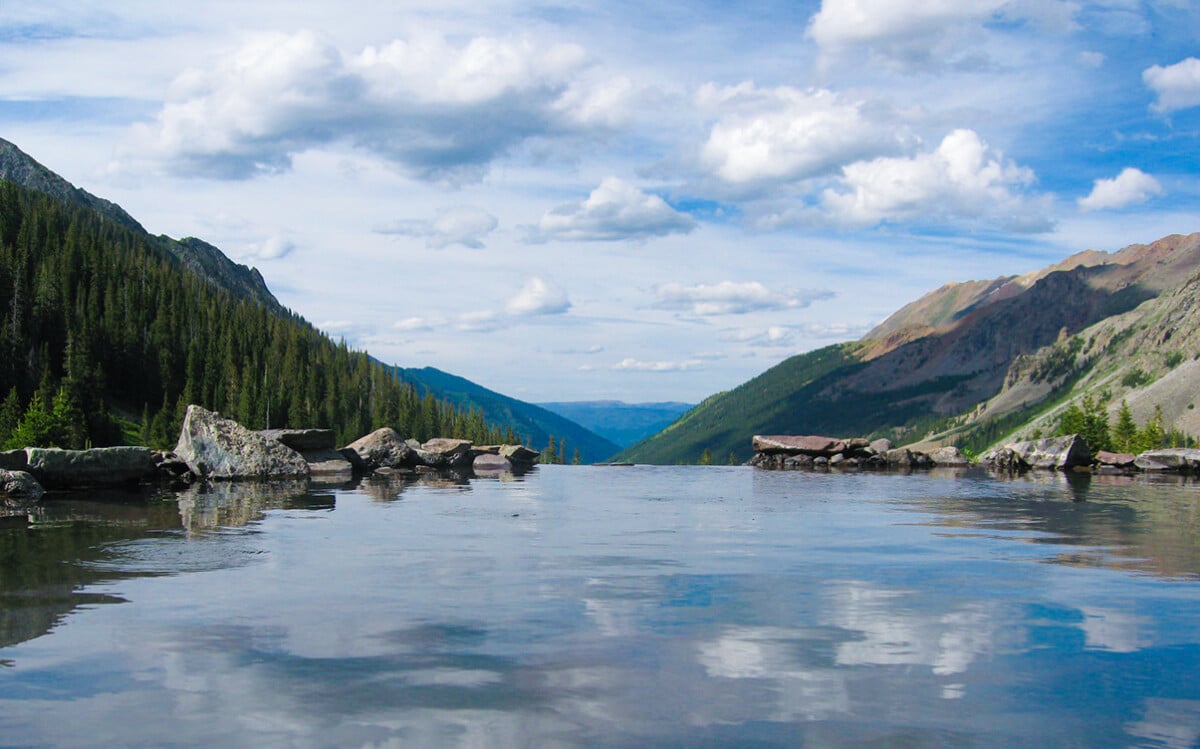 Image source: https://www.flickr.com/photos/13963375@N00/3726144528/in/photolist-8mb6cs-8m7VjD-6FgsXb-8m7VvH-atPXpS-ahzw4B-djMnAq-agoYLw-8mb6pY-8m7V4K-agVLPY-8mb5c1
The mountains of Colorado have a reputation for being cold, stark, and beautiful, but there's more than meets the eye hidden among the peaks and valleys. Many geographically active areas have hot springs found within them, where water, naturally heated underground, makes its way to the surface. Many of these hidden gems are open to visit on a trip to Colorado, and they can make for an excellent destination on a hike or as a midpoint on an adventure.
While Colorado has a lot of natural hot springs scattered throughout the state, most of them are gated behind permits or admission fees. For example, some of the more popular springs like Strawberry Park, Mount Princeton, and Pagosa Springs are all resorts; you have to pay admission, there are a ton of additional accommodations and other features, and it all feels very commercialized.
Don't get us wrong; that's fine! Some of these springs are great to visit. They're a lot more accessible than some of the springs deeper in the wilderness, and they provide a lot to do, including spa experiences, massages, and tourism. They just aren't the natural beauty or the bone-deep soothing soaks of a spring in the isolated wilderness you need to hike to reach.
That's why we've put together this list of free, public hot springs throughout Colorado that you can visit on your next mountain adventure. There may still be some fees associated with them – like access to a national park as a whole – but they're not day-rate spas.
Perhaps the most isolated hot springs in Colorado, this primitive spring is located deep in the Colorado Rockies. In fact, it's quite a journey to reach; you have to hike the nearly 9-mile trail up in the mountains, covering over 2,400 feet of elevation, so it's very much not an easy journey to make. Though, in our view, that just makes the reward all the sweeter, right?
Fun fact: Conundrum Hot Springs is actually the highest-elevation hot springs in all of North America, at 11,200 feet above sea level. Be prepared for thinner air and cooler temperatures if you make the trek!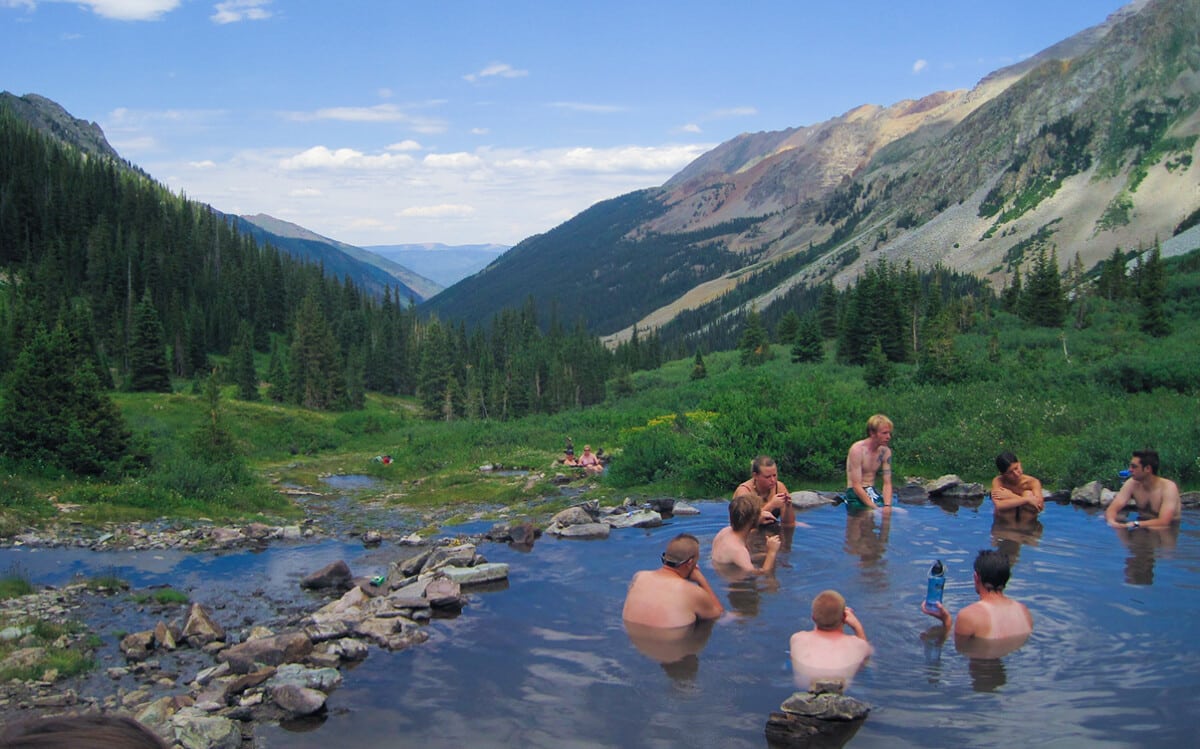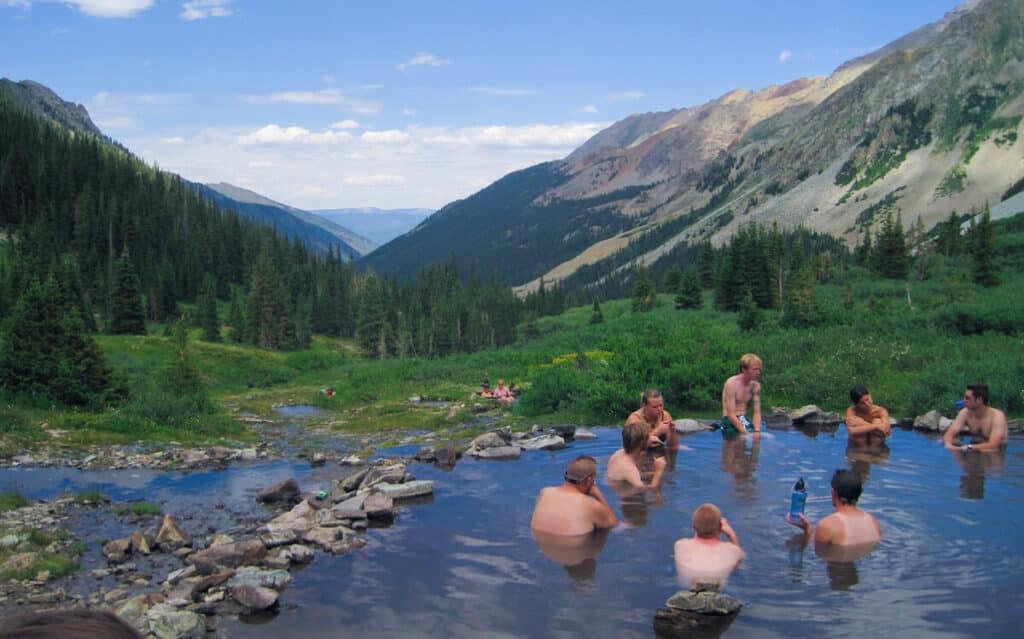 While you can hike out, enjoy a good soak, and hike back, you can also choose to stay overnight. Since it's a primitive spring, there are no nearby amenities, so you'll need to prepare for the trip and carry in (and out) everything you need.
Note that while the Conundrum hot springs are technically free, you do need to purchase a permit for overnight camping in the area. As usual, you can find those permits on recreation.gov.
Penny Hot Springs is perhaps one of the easiest primitive springs to reach on this list. Located on the Crystal River near Carbondale, it's quite literally right next to the highway. While that might seem like it ruins the vibe, it's not a very well-traveled route, so it's calmer than you might expect.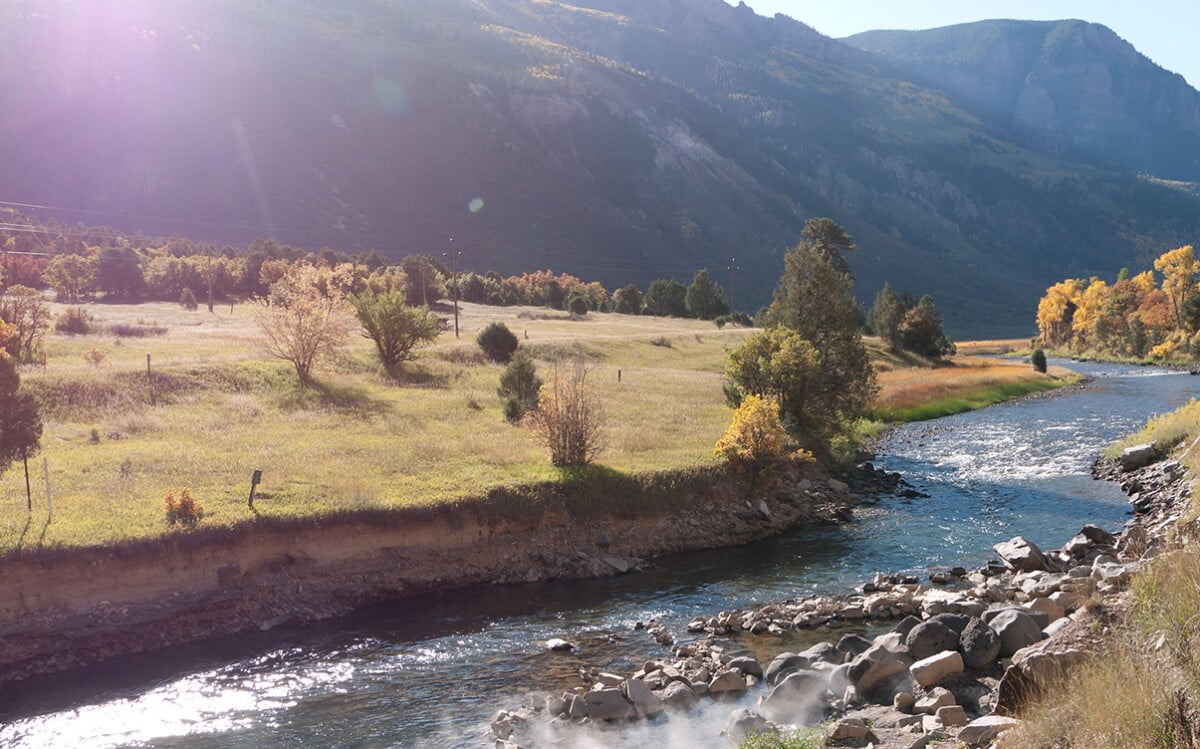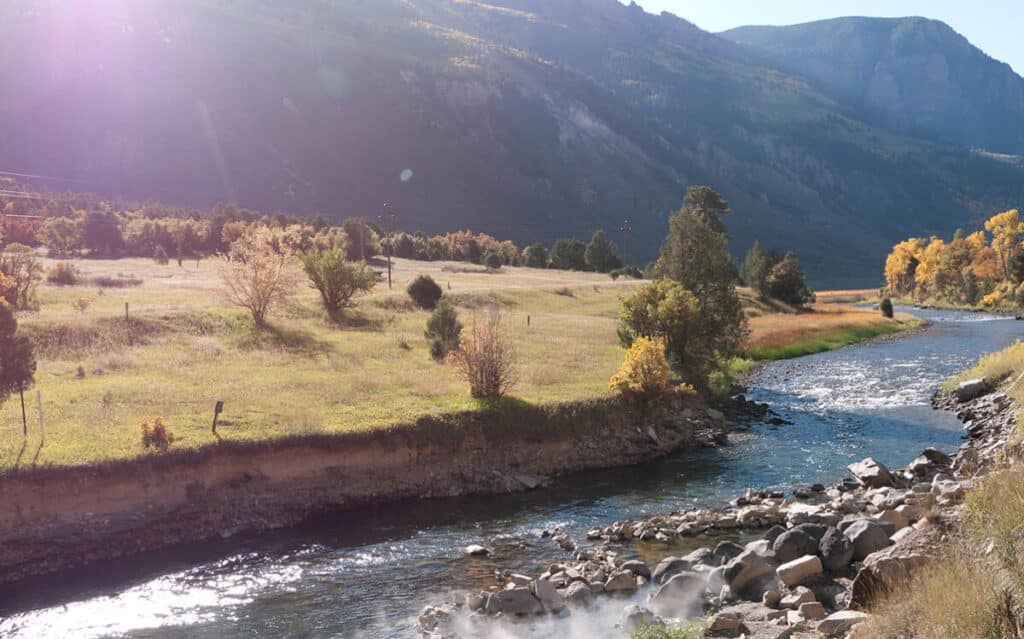 Fun fact: There used to be a bathhouse and more facilities here, but in the 1960s, locals – offended by the clothing-optional use of the springs – bulldozed it and attempted to get rid of the springs. In the 90s, though, the county restored them to functionality, though the bathhouse remains gone.
As one of the easiest-to-reach free hot springs, this is one to visit for sure.
One of the many hot springs in the area around Pagosa, this is a rustic spring with an isolated surrounding, about 1.5 miles of hiking to reach. There's some camping nearby, in the San Juan National Forest. The springs aren't entirely natural; that is, the spring was there, but the pools are man-made by building up makeshift walls of rock.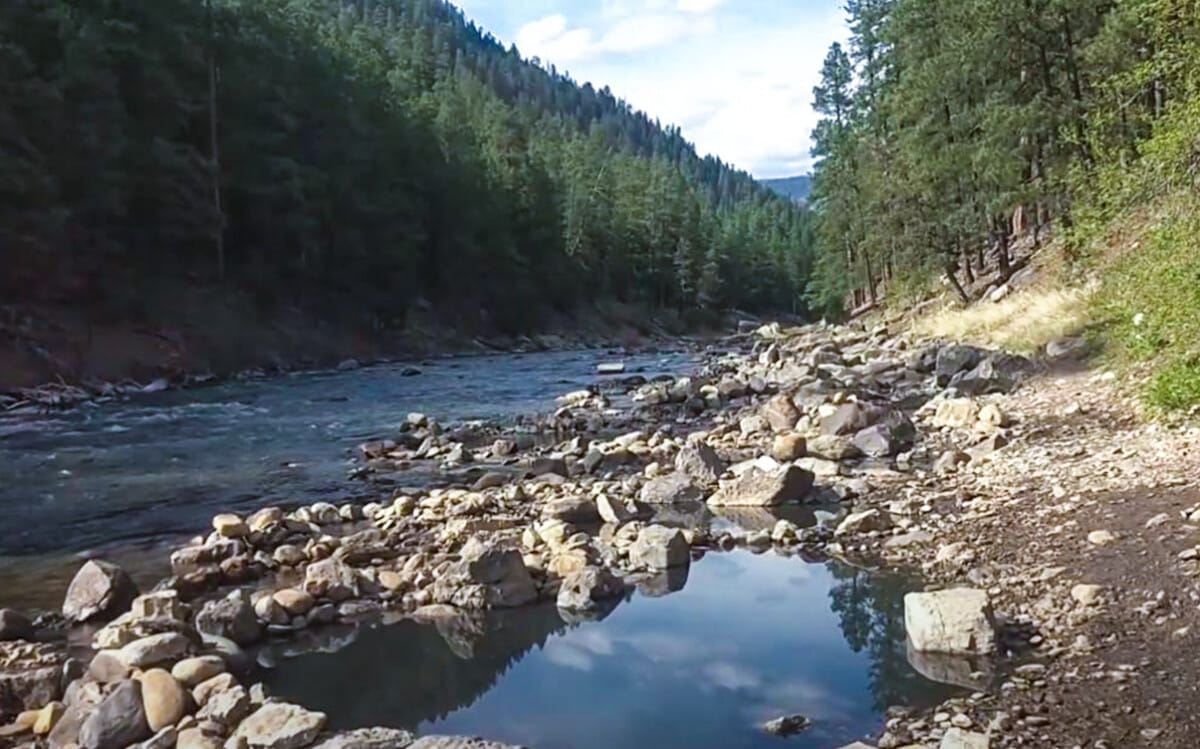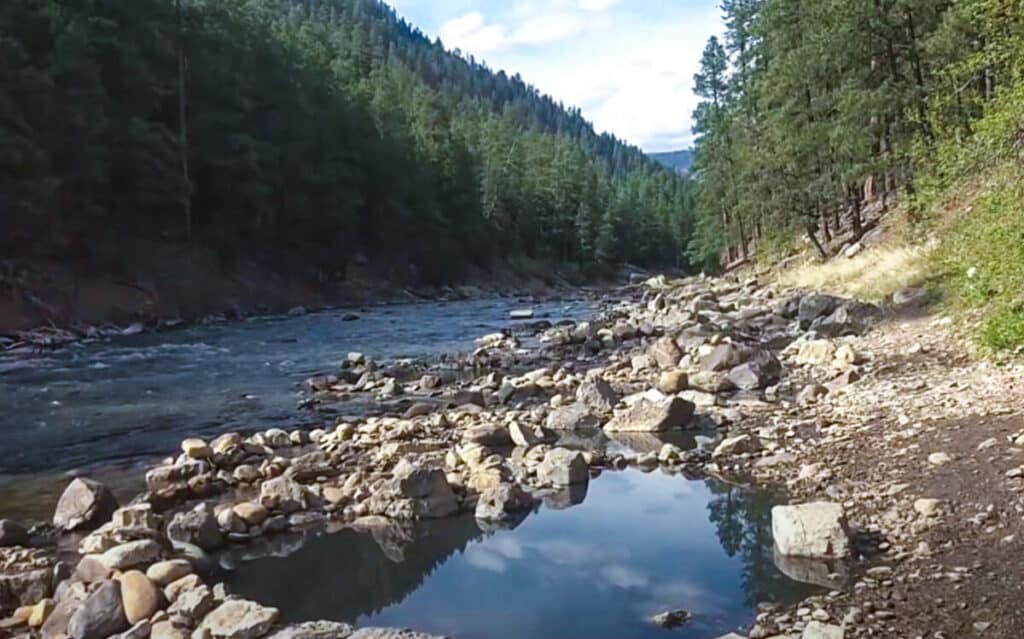 The area nearby is a popular destination for fishing, and there's a hunter's camp as well, so keep that in mind. Outside of hunting season, wildlife hangs out in the area, so you can see quite a few animals while you're soaking.
If you go searching for Radium hot springs, you might not find it, and we mean that in two ways.
The first is online; there's a much more famous, larger resort surrounded by hot springs up in British Columbia, Canada, also called Radium Hot Springs. While it's a great resort to visit, it's not the primitive, free, or Colorado-located springs we're here to talk about today.
The other reason is that, in the early spring, when all the mountain runoff is cascading down the Rockies and the Colorado River is high, it's entirely possible for these springs to be completely washed out. They're low and quite close to the river, so when the river is high, it simply covers the springs, and you won't have a chance of finding them.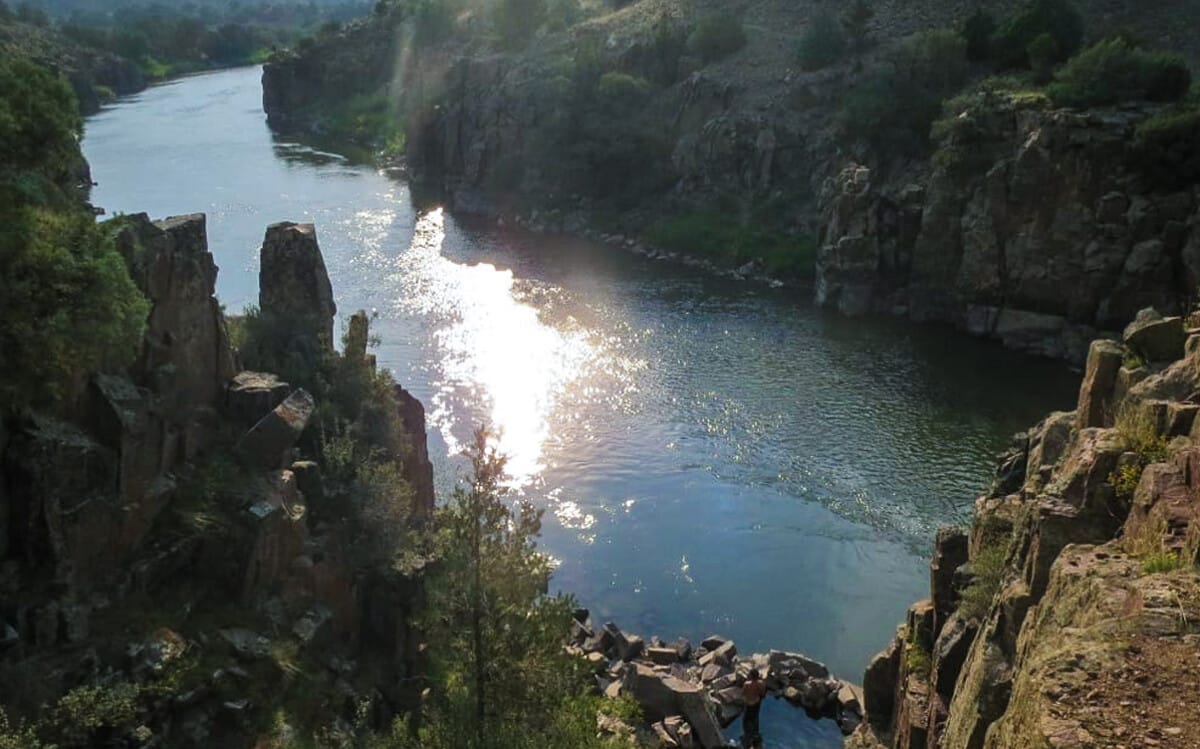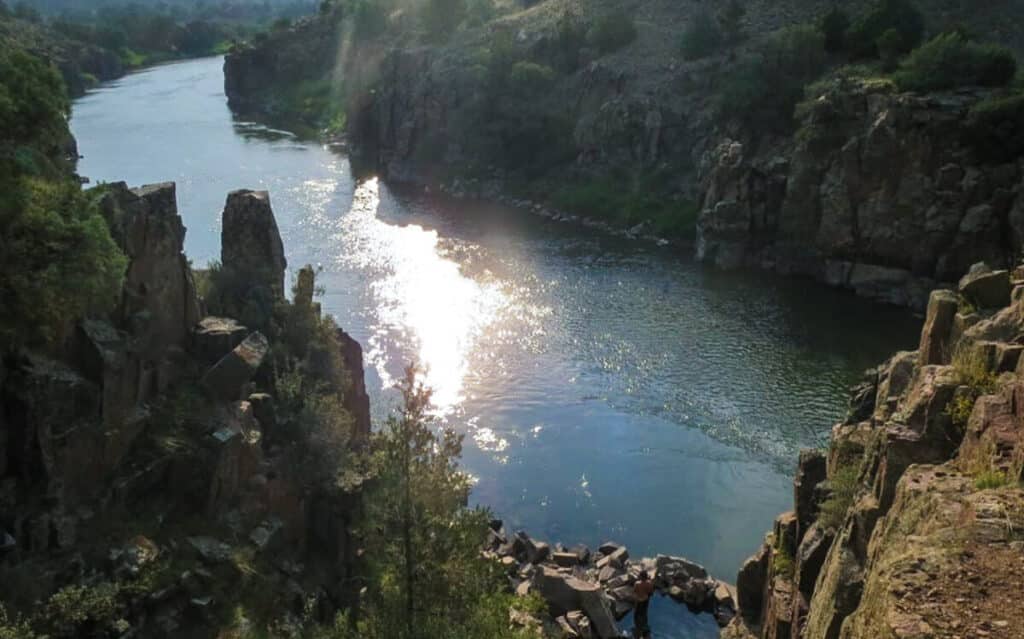 Fun fact: this is actually one of the coolest hot springs to still be classified as a hot spring. The hot water from underground mixes with the colder river water and brings the temperature to around 80F.
That said, if you know where you're going, and you're going when the river is low, you're in a great place. These primitive hot springs are relatively easy to get to from Kremmling, and you can even just take a raft or kayak down the river to reach the springs. Alternatively, you can drive pretty close, and it's a steep but short hike into the springs. You can camp nearby if you like – just not too close to the river or springs – according to standard BLM rules.
You can also visit these springs in the winter, as the access road is plowed, but given the lower temperature of the springs, it may be a bit chilly.
Pagosa Springs is a resort spring, but about 4.5 miles north of it, you can find Rainbow Hot Springs, a primitive spring that is both freely accessible and somewhat less crowded.
Rainbow Hot Springs is two pools adjacent to the San Juan River. Adjusting the rocks on the river side of the springs allows you to adjust the temperature of the springs to your liking. There are some facilities in the area maintained by visitors, but it's still very rustic and primitive.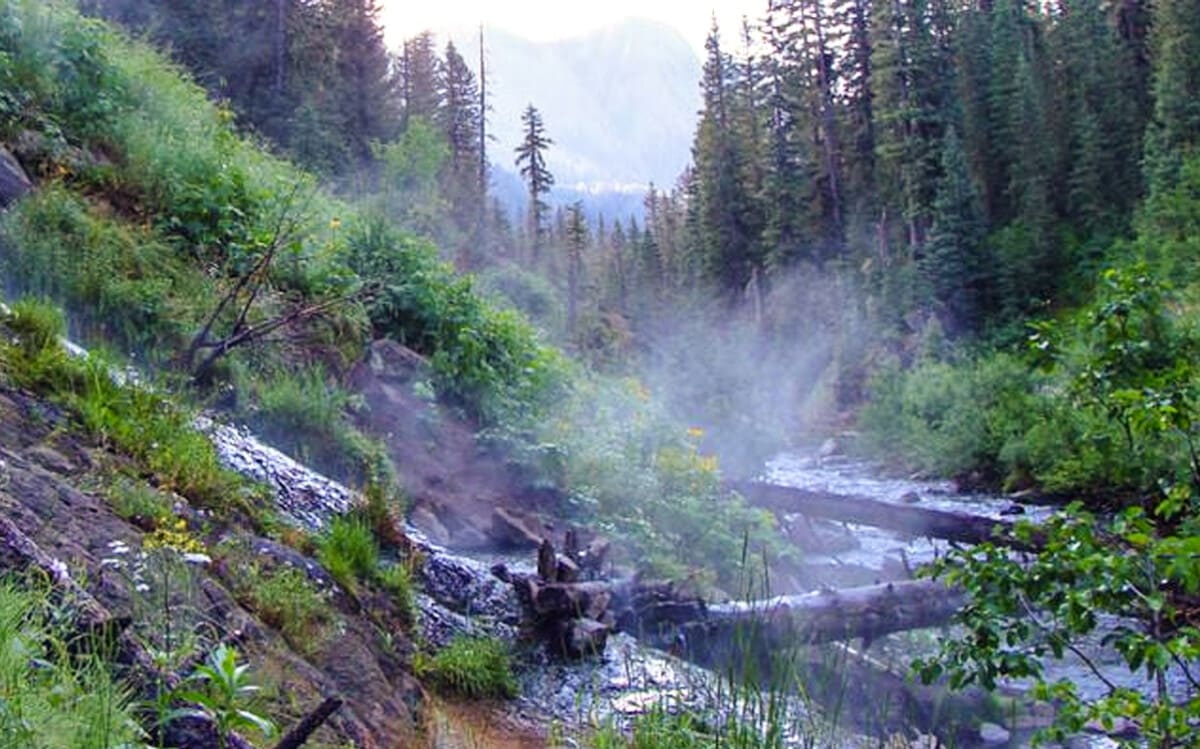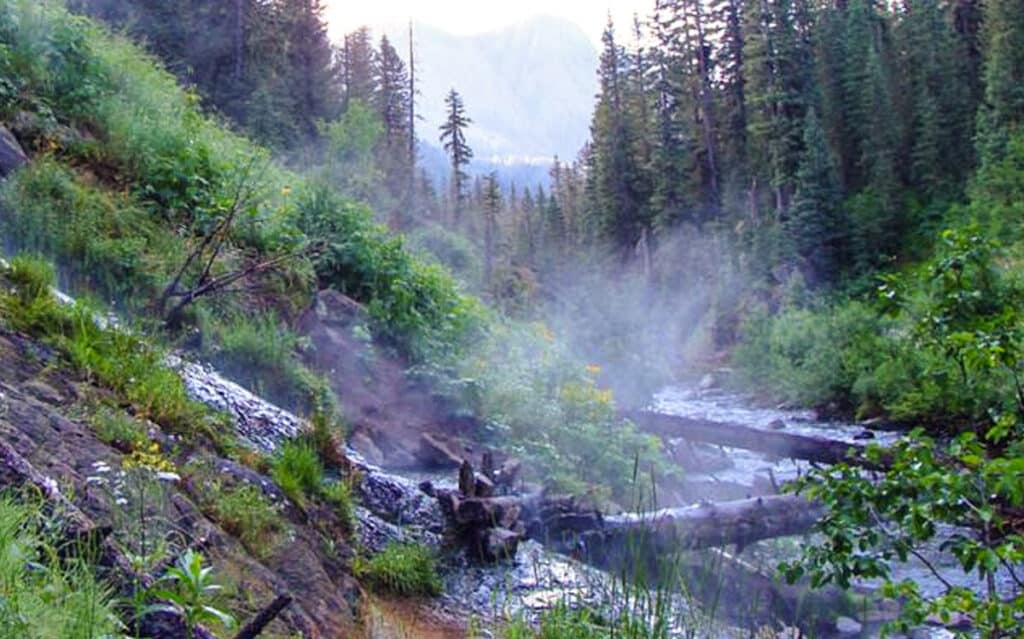 Fun fact: Despite being relatively close to another, more popular hot springs, these springs can still get quite a few campers in the area. Some people report it being pretty crowded, while others say they have the whole place to themselves. If you're lucky, it can feel entirely your own!
The larger, cooler of the two pools sits around 95F and is 20′ by 8′. The smaller pool can get up to 105F and has enough room for three people.
Located quite close to Glenwood Springs and just a short hike into the wilderness, these small springs are some of the best you can get in terms of balance between isolated wilderness and ease of access. They're very undeveloped, but since they're close to town, you aren't forced to go on a long hike out or sign up to camp overnight.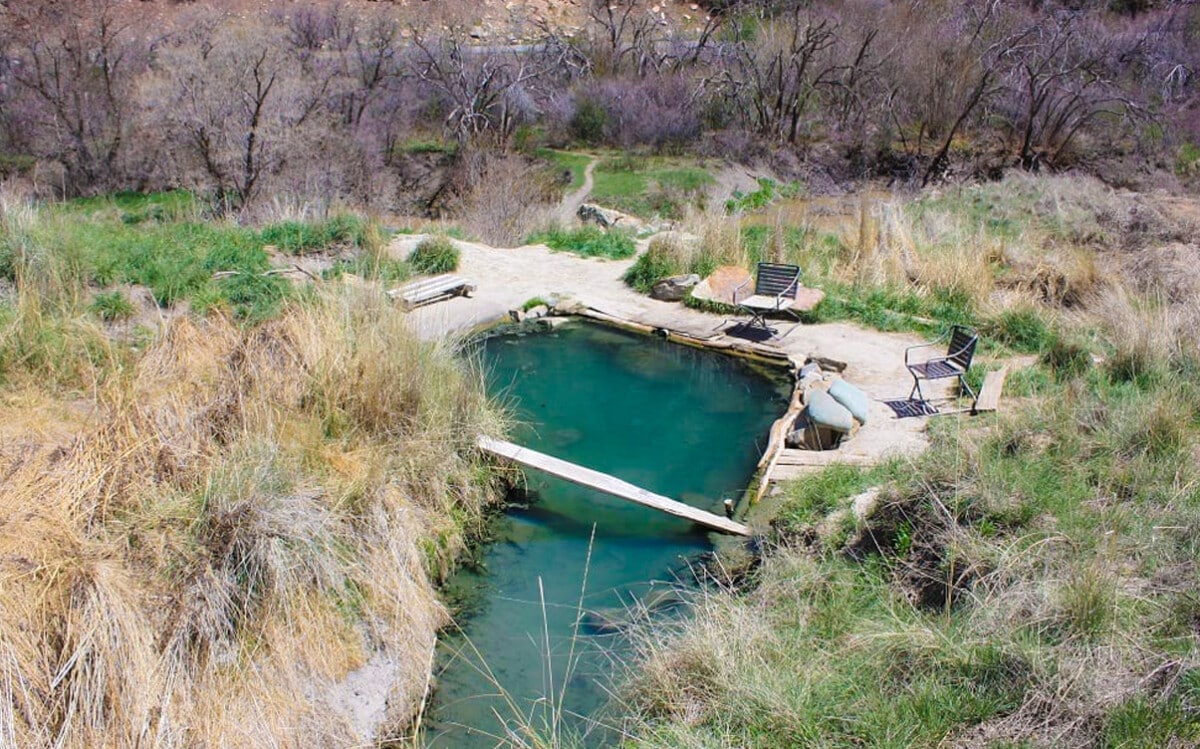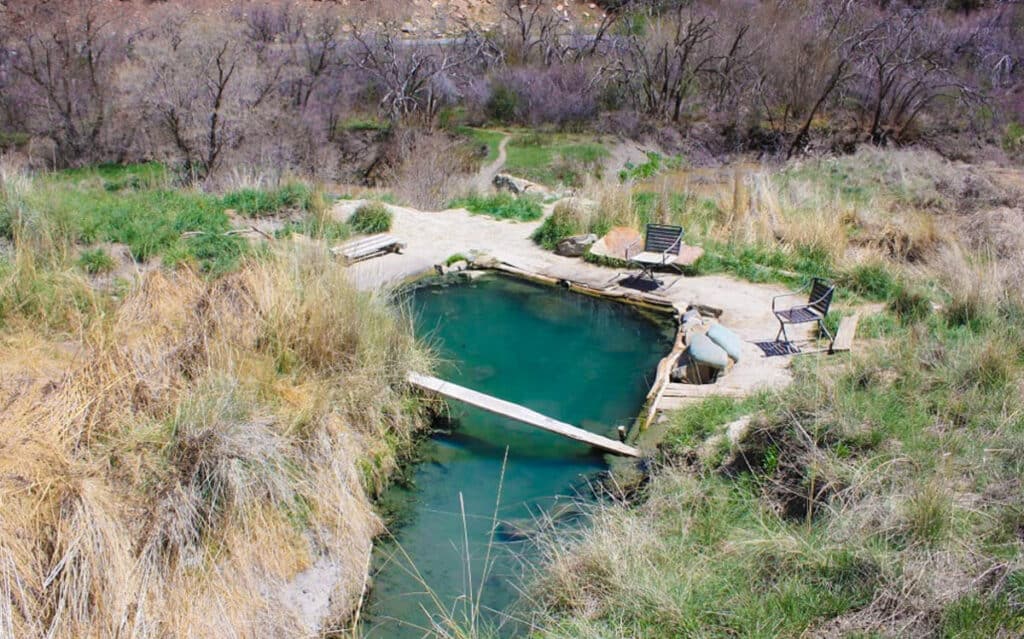 There are two pools at these springs, but one of them occasionally gets murky and isn't pleasant to use, so it's possible that there may only be one when you visit. Note that some people have reported having somewhat uncomfortable encounters here, so take that under advisement; at least it's easy to leave if you need to.
Colorado Hot Springs FAQ
Now that the best natural springs are out of the way, we're sure you have questions. So, let's do our best to answer them! If you have a question we haven't answered here, feel free to ask in the comments below.
When is the best time to visit hot springs in Colorado?
Opinions on this matter vary greatly. Usually, though, the peak season is the middle of summer, when everyone is out enjoying the weather and spending time with all manner of fun water sports. A nice soak in a hot spring can even make hot summer air feel downright cool by comparison.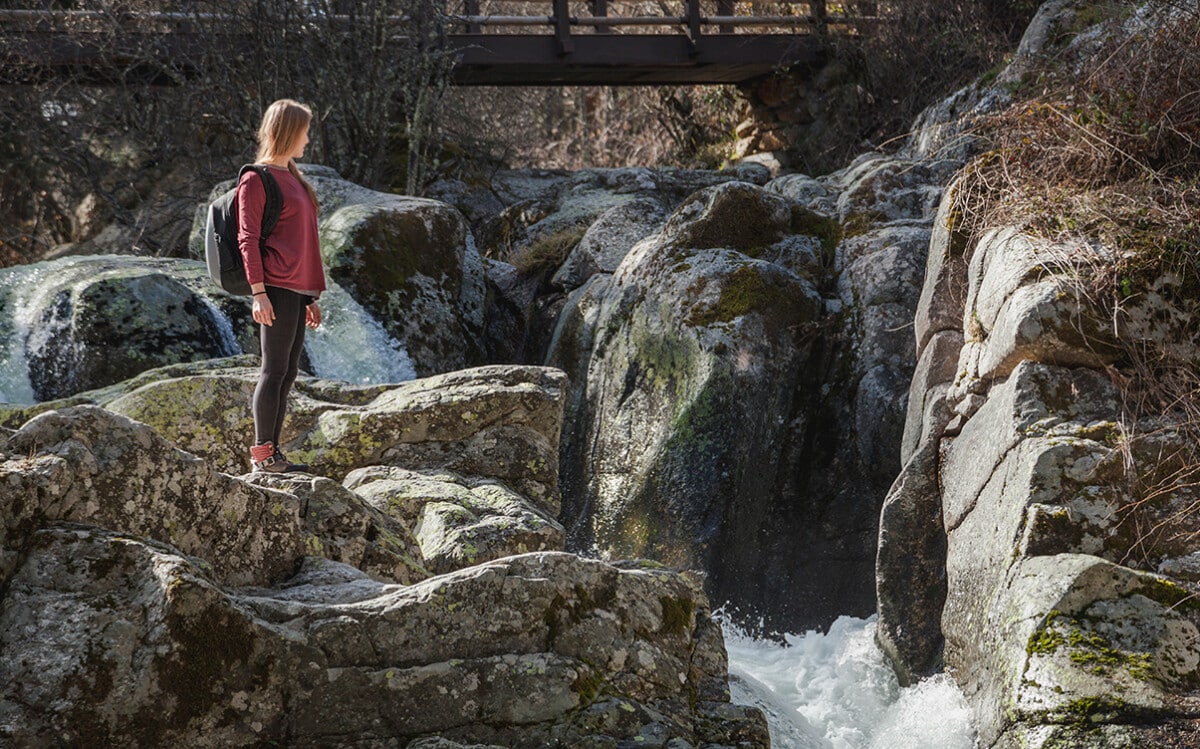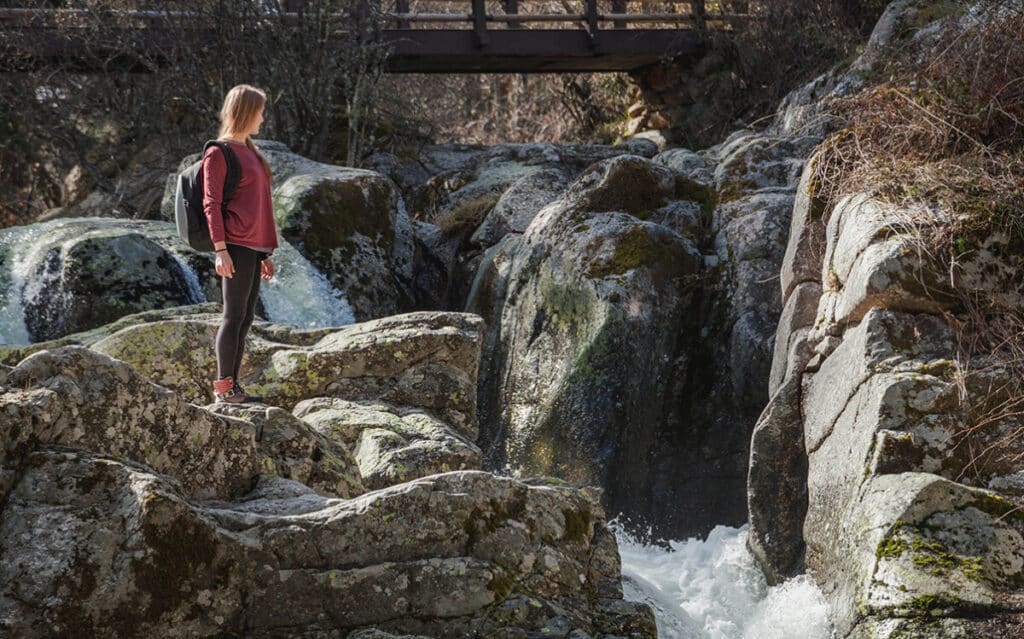 That said, any time from the middle of spring to late autumn can be a good time to visit. You want to time your visit so the worst of the winter snow has melted away and the trails are open, clear, and safer to hike, or that you're hiking out and back before the first storms of winter hit and dump all that snow in place.
While you can, of course, hike out and visit in winter, it's a trickier trek to make, and we would only recommend it to people experienced with winter hiking and camping. Always be prepared!
Are Colorado hot springs clothing-optional?
Some! Any of the more resort-focused springs will have their own policies and are generally not clothing-optional outside of special events. The primitive springs vary. Conundrum is clothing optional because it's very isolated; in contrast, Radium is not because it's much more popular, with 70,000 people visiting the general area each year.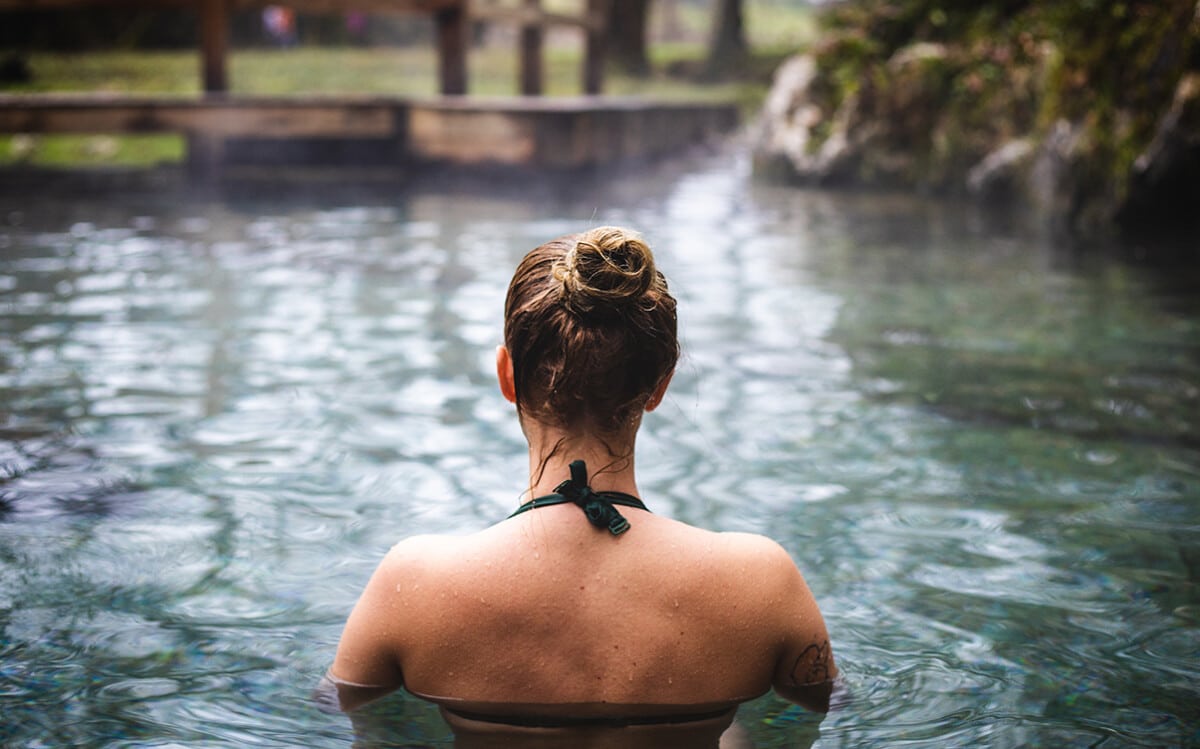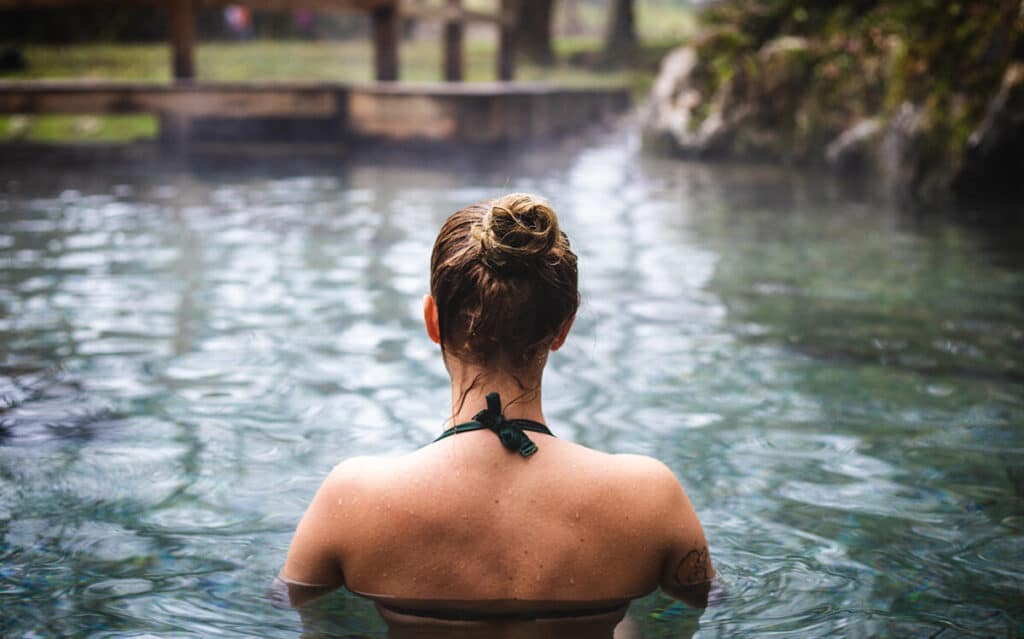 Typically, the more isolated the springs, the more likely it is to be clothing optional. Be sure to check beforehand and respect any other visitors who may be around.
Are hot springs restorative?
Well, maybe. There are definitely therapeutic benefits to soaking in hot water, and natural mineral water can be very pleasant and good for the skin. There are also benefits to hiking and spending time out in nature, so the whole adventure is good for you in many ways.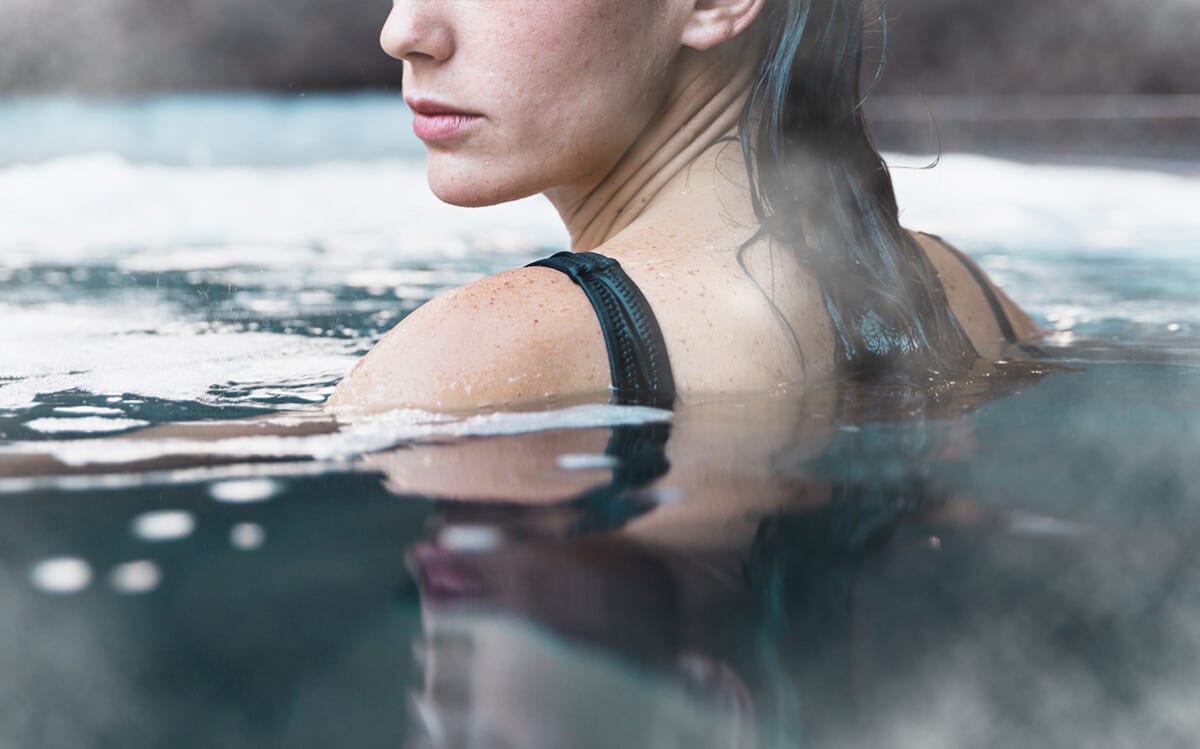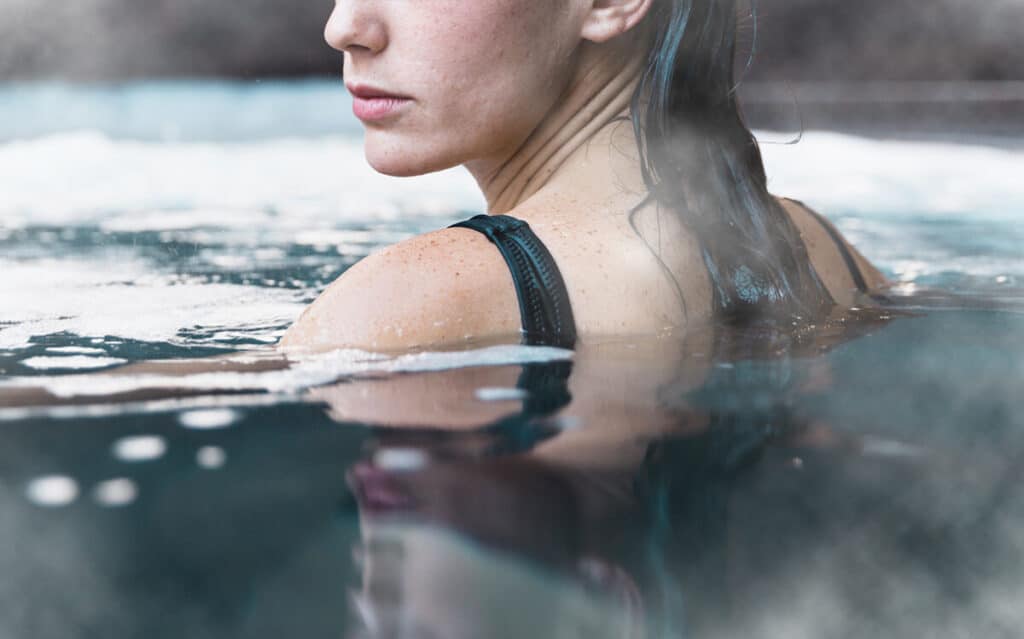 That said, you're not going to go out to Conundrum or Radium Springs, have a quick soak, and be cured of the flu or arthritis or anything like that. The actual medical properties of a hot spring are limited, and we're not going to make claims that aren't substantiated. Just enjoy the experience!
What should you bring on your hot springs adventure?
Depending on the springs you choose to visit, there are a lot of things you'll want to bring.
First, if you're heading to any of the springs that involve a significant hike or an overnight camp, you'll want to bring everything you normally would for that kind of journey. We always recommend really good shoes, and of course, you need your tent and bedrolls. Everything else comes down to how you like to hike and camp – poles, food prep, snacks, and so on. Obviously, water is a must-have.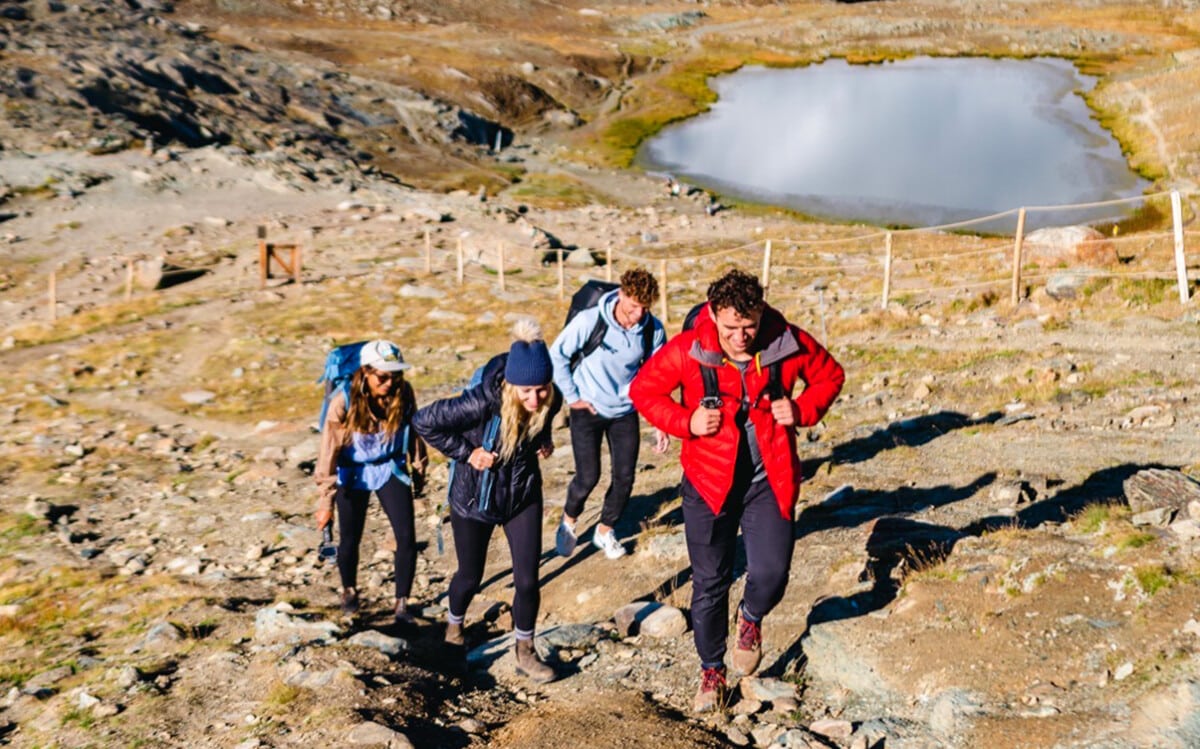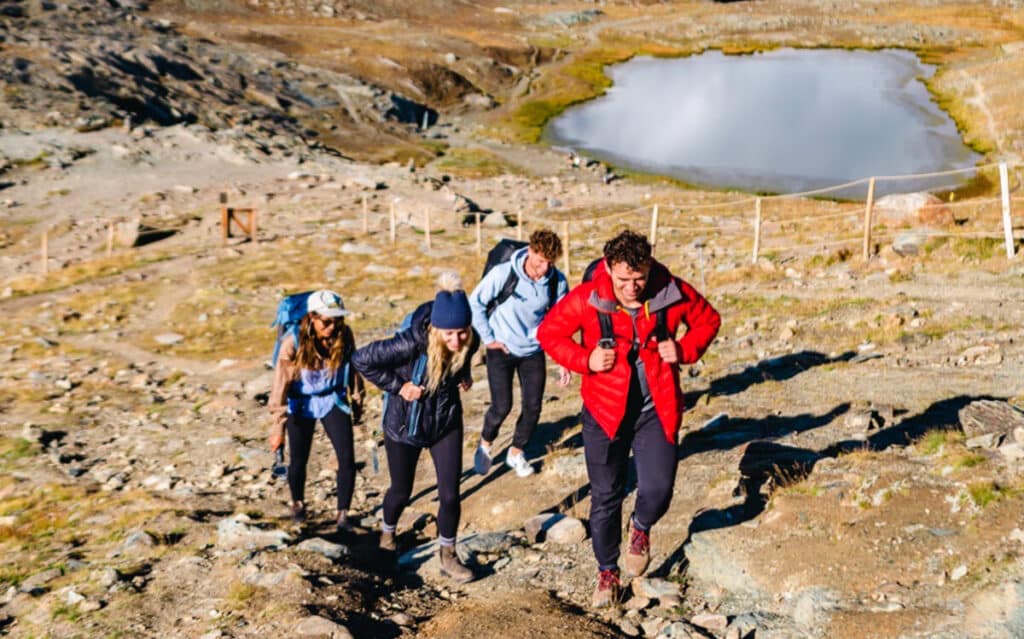 Some people recommend avoiding sunscreens and using something like coconut oil instead. While sunscreen can technically pollute hot springs, you should still have some kind of protection to find the right balance.
One awesome experience is to soak in a hot spring at night and watch the stars. It's incredible, and we highly recommend it, but make sure you have a light source nearby; a decent flashlight is a must-have for the deep wilderness springs.
Pack your favorite swimsuit… or not! As mentioned, many of these springs are clothing-optional, so whether or not you feel like soaking au natural is up to you. We'd recommend having one on hand either way, just in case, but it's up to you.
Finally, be aware of the elevation. Colorado is pretty high up, so if you're coming in from out of state and aren't used to the air, you might have a tricky time, both with the hike and enjoying the experience. Altitude sickness is a real thing you'll need to contend with, so make sure you take the time to deal with it before a major hike.
Should you visit Colorado's primitive hot springs?
Of course! Hot springs are natural and beautiful, and Colorado's more isolated wilderness is gorgeous.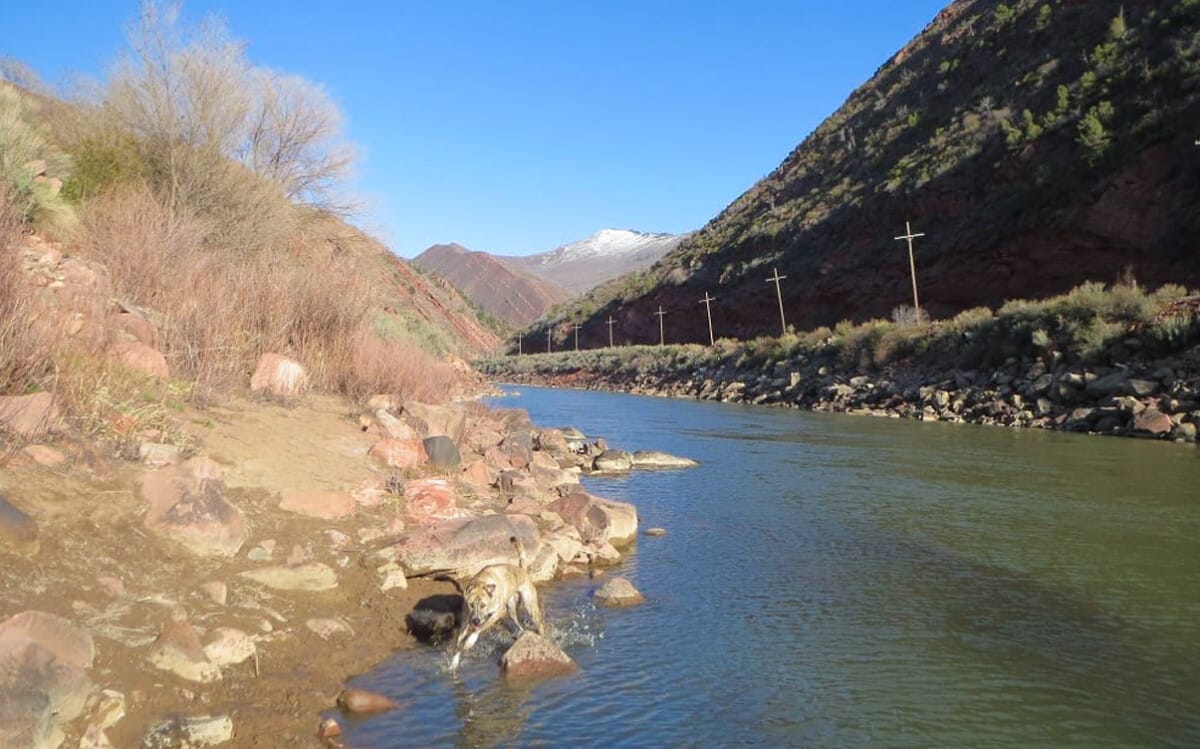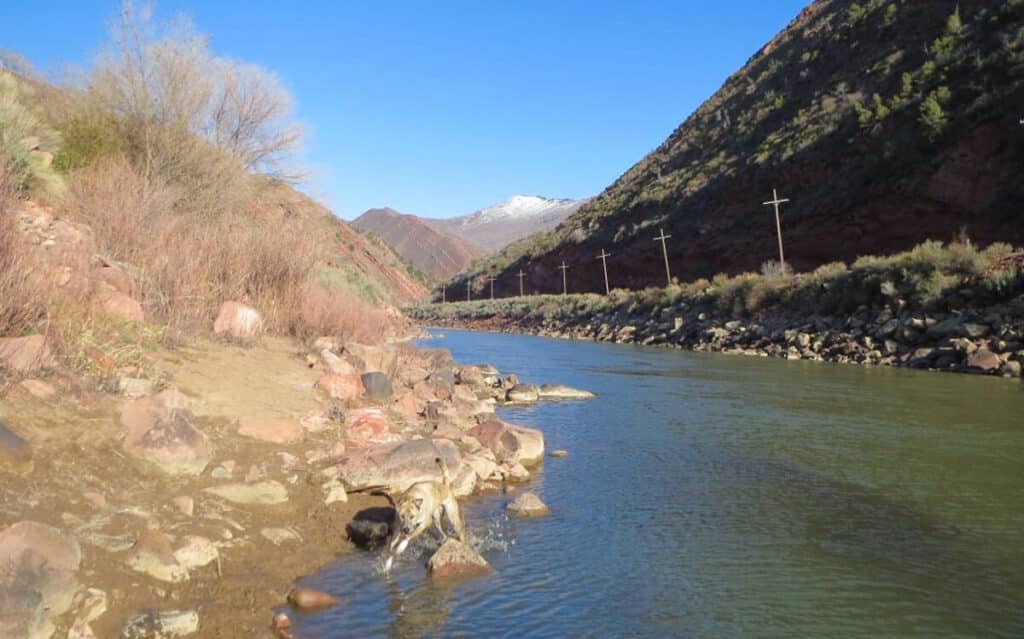 You can have unforgettable experiences in these springs, and many of them are surprisingly easy to access.
What about the developed springs?
Unfortunately, only a few of the hot springs in Colorado remain undeveloped; most of the natural springs have been turned into tourist attractions with spas that cost you $30 an hour to soak.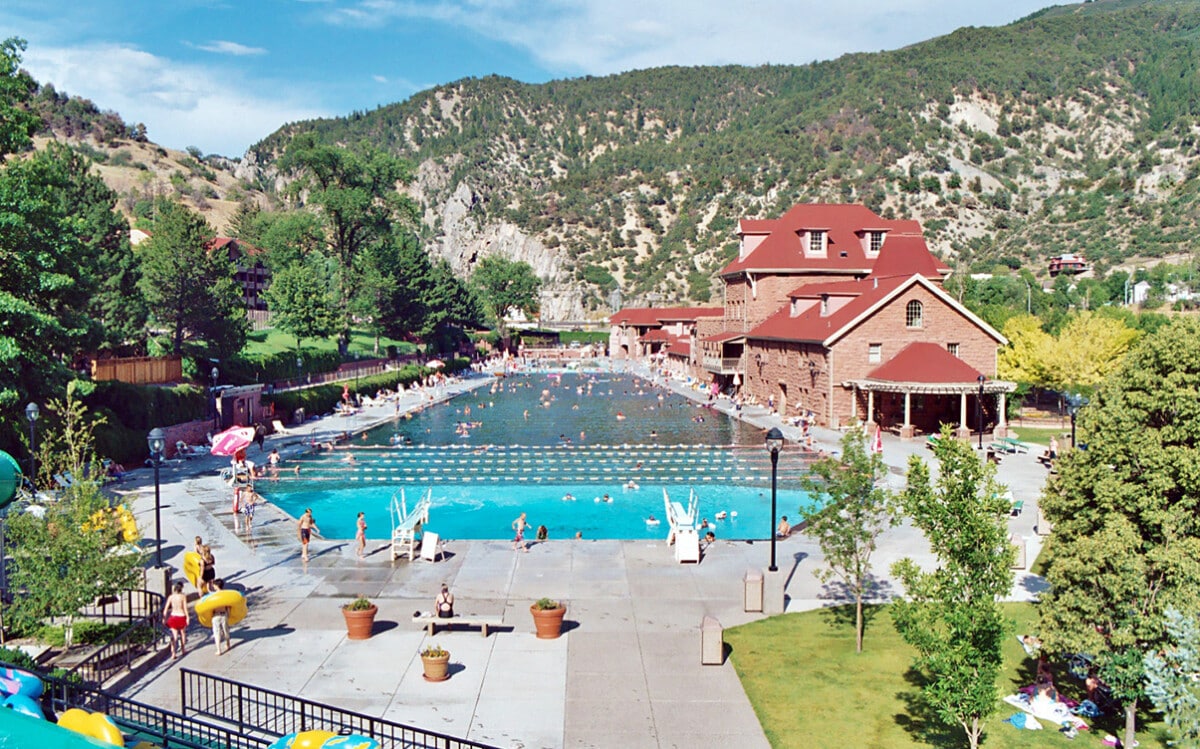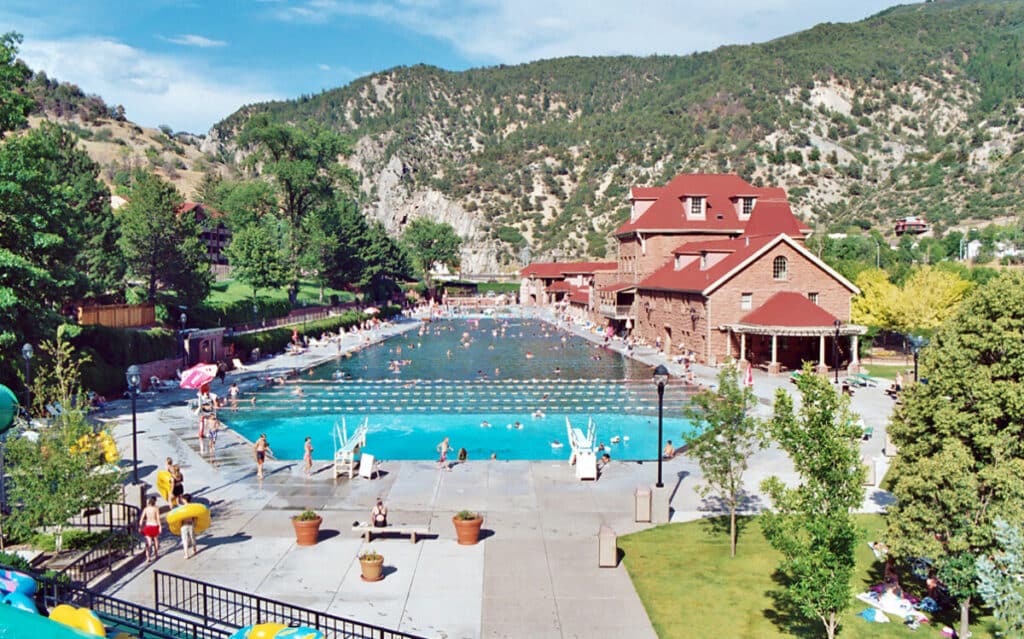 That's not to say these are bad experiences, just that they're different experiences. They can be very relaxing, calming, and restorative; there are also all manner of amenities around, from saunas to catering to very robust lodging options.
Wherever you go, don't forget about us! Let us know about your trip to any of the above-mentioned springs in the comments section below. We love to hear from our fans!