Utah Road Trip Itinerary Overview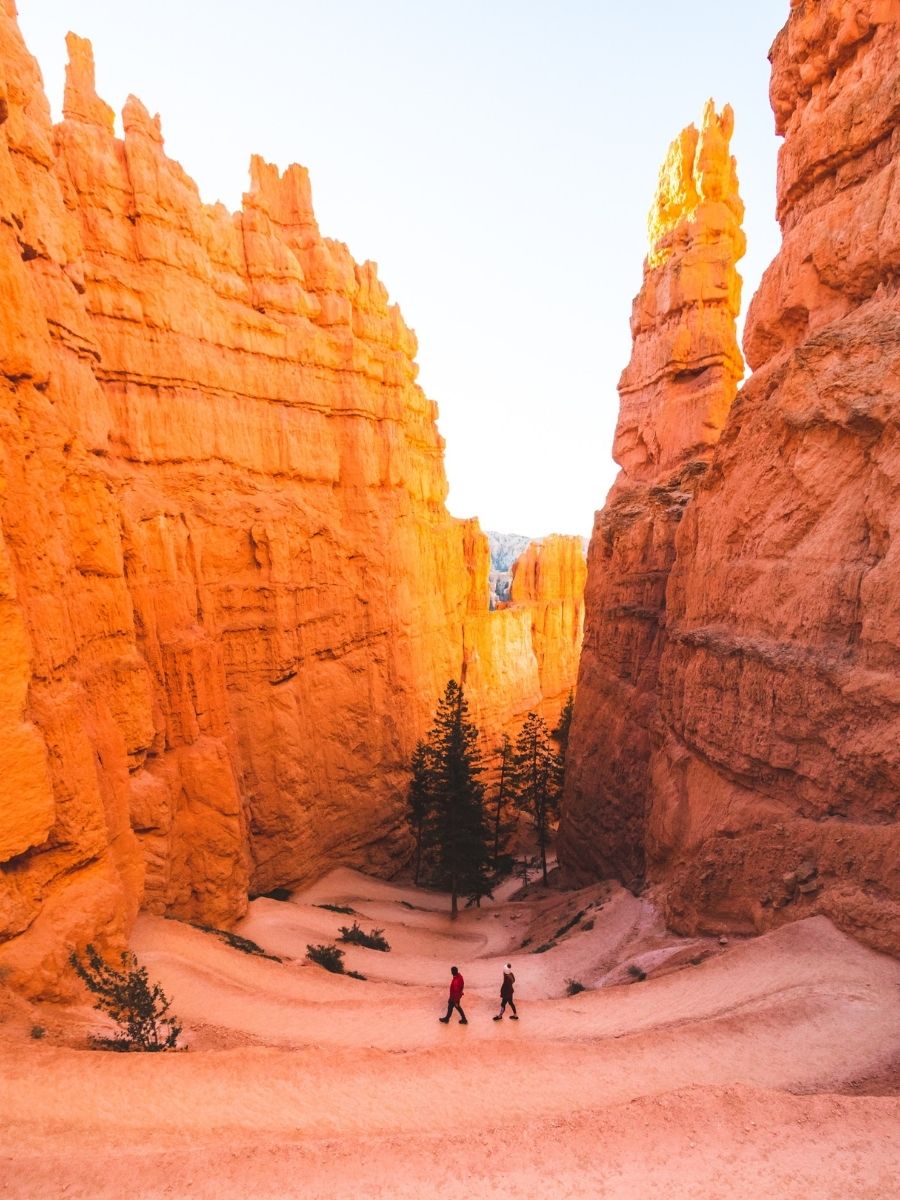 OVERVIEW WITH COORDINATES:
For more details on each location, make sure to check out our Youtube Channel and our microblogs on our Instagram!
Day #1:
Sunrise – Bryce Rim Trail until 11am at latest
Drive to Grand Staircase Escalante (1 hour 15 minute drive from Bryce)
Drive to Capitol Reef 1 hour 2-3pm
Drive to Cathedral Valley
Sunset – Temple of Sun and Moon
Drive to Campsite (Dispersed Camping right outside of park between Hanksville and park)
Day #2:
Sunrise
Check out Factory Butte (30 mins) (8:30)
Drive to Goblin Valley State Park (Get there by 10)
Three Sisters "Hike" (¼ Mile Hike)
Explore Valley of Goblins (No Trail) | Valley #2 (Leave by 11:30)
Drive to Arches (Get there by 1:30ish)
Delicate Arch Hike (3 Mile Hike)
Double Arch Hike (.6 Mile Hike)
Windows Loop & Turret Arch Trail (1 Mile Loop | Best Time to Photograph Late Afternoon)
Sunset – Dead Horse Point (Be Here by 7pm) (20 minute drive)
Drive to Campsite

Option #1 (30 Minutes from Sunrise): Lone Mesa Campground. Free. GPS: 38.6442, -109.8196. technically the closest of the BLM land at the park's northern Island in the Sky entrance | only 15 minutes away from park
Option #2 (42 Minutes from Sunrise): Dalton Wells Road Dispersed Camping. Free. Public Dirt Road. https://www.campendium.com/dalton-well-road. GPS: 38.7112, -109.7033
Option #3 (45 Minutes from Sunrise): Willow Springs Trail. GPS: 38.6967, -109.6751. Free. https://www.campendium.com/willow-springs-trail.
Day #3:
Sunrise Drive into Canyonlands
Explore Rest of Island in the Sky
Visit Mesa Arch: (.7 Mile Hike)
Hike Grand View Point Overlook (2 Mile Hike)
Drive to Valley of the Gods
Drive to Monument Valley 3 hours
Sunset – Monument Valley
Drive to Campsite

Option #1: Goosenecks State Park: (20 Mins away from Forest Gump Hill | 45 Minutes Away from Monument Valley) costs $10 a night for first come, first served campsites.
Option #2: Valley of the Gods Camping: (37 Mins away from Forest Gump Hill | 1 Hour away from Monument Valley). You will find FREE BLM dispersed campsites all along Valley of the Gods Road which is located off of the U.S. Highway 163 (about 15 miles west of the town of Bluff, Utah or 7 miles north/east of Mexican Hat, Utah. You will see a sign for Valley of the Gods Road but there is no turn lane so keep an eye out and don't be afraid to slow down as you get close. If you pass the turn, you'll be traveling a good distance on U.S. Highway 163 with a fair amount of traffic before you can turn around. GPS: 37.264526, -109.931702.
Day #4:
Sunrise – Monument Valley
Explore Toadstool Hoodoos Trail (1.8 mile hike)
Buckskin Gulch Hike via Wire Pass
Explore Lake Powell | The Chains
Visit Page and surrounding areas
Sunset – Horseshoe Bend
Drive to Campsite

Option #1: Walmart Supercenter in Page (5 minutes away) | can stay in for one night
Day #5:
Sunrise – Horseshoe Bend
*Drive to Wire Pass Trailhead
Drive South to Vermillion Cliffs on Scenic Route 89
Stop at Marble Canyon Navajo Bridge
Drive Highway 64 scenic view (if open)
*potential Sedona
Check out Grand Canyon area
Sunset – Grand Canyon | Hopi Point or Mojave Point
Drive to Campsite

Option #1: Ten-X Campground (20 minutes away from Mather Point)
Option #2: Our pick for boondocking outside of the park is Forest Road 302. Just south of the park entrance, it's the closest option for free camping AND there's cell service! (FREE!) (20 minutes away from Mather Point)
Day #6:
Sunrise – Grand Canyon | Mather Point
Hike South Kaibab Trail to Skeleton Point. Do not do whole thing just to Oh La Viewpoint
Hike the Rim Trail to wherever we feel comfortable
Check out Powell Point & Lipan Point
Drive Home
For the full hiking/shot list, use the following Google Doc click here!