How to Make Money as a Content Creator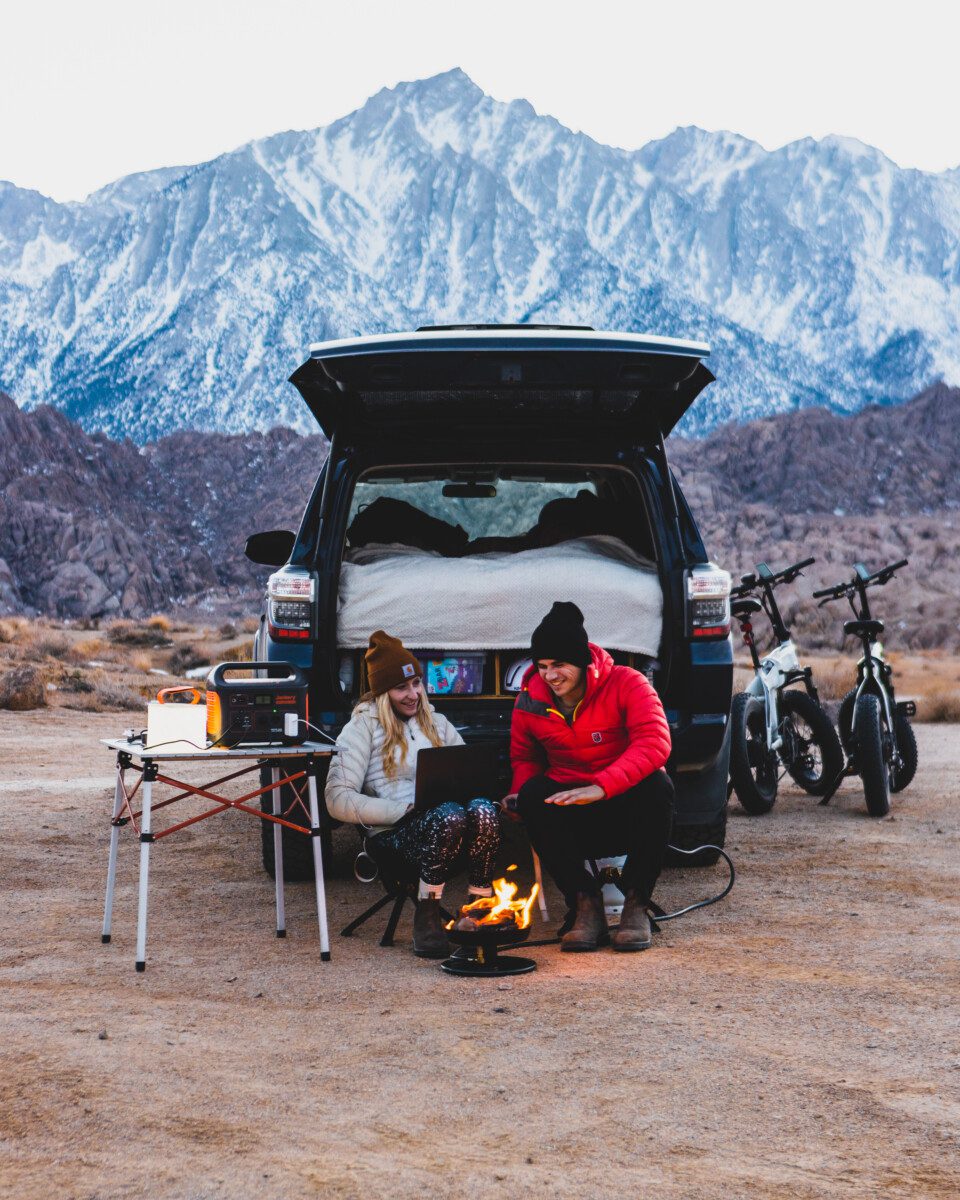 One of the biggest questions we are asked as social media travel influencers and content creators is how to make money while traveling. As professional content creators, we are able to travel on the go while running our photography and videography business remotely. We have several different income streams from content creation to brand sponsorships to selling digital products that all act as cumulative ways to make money while traveling. This guide to making money as a content creator goes over all the different ways we have been able to travel the world and make money on social media at the same time.
Streams of Income as a Travel Influencer and Creator
Content Creation Services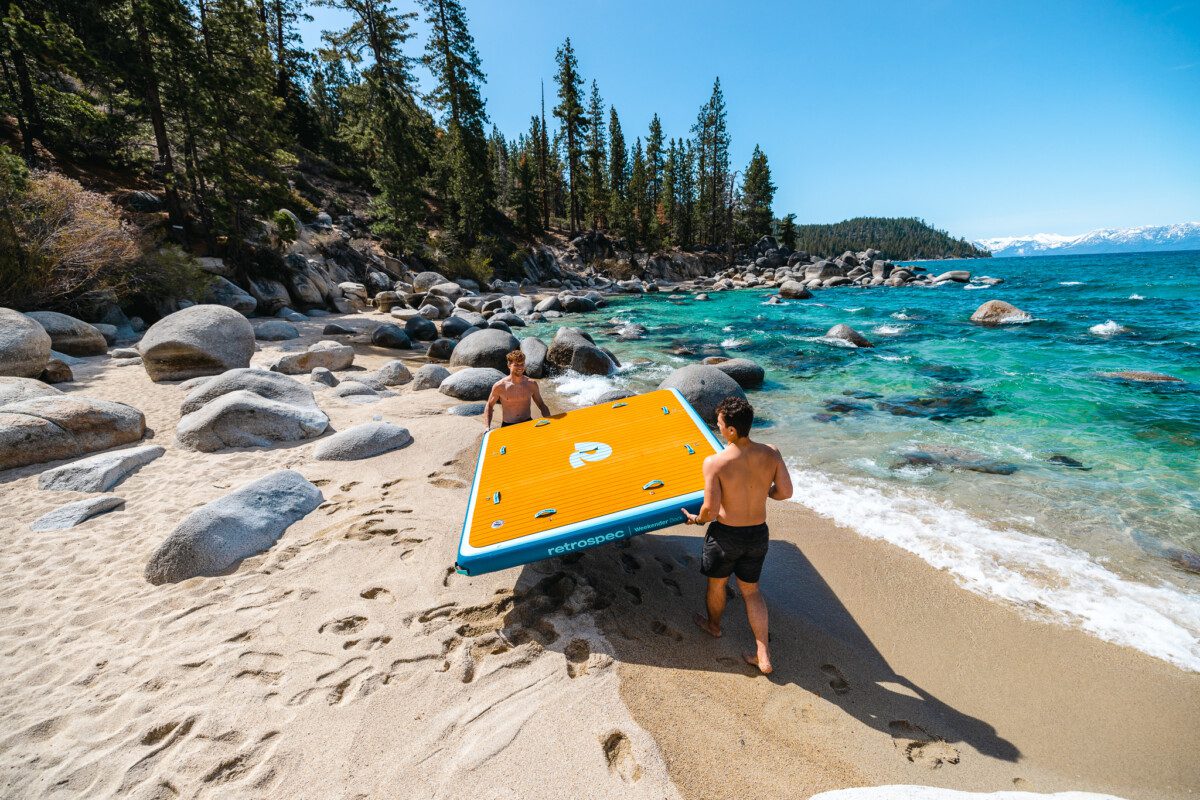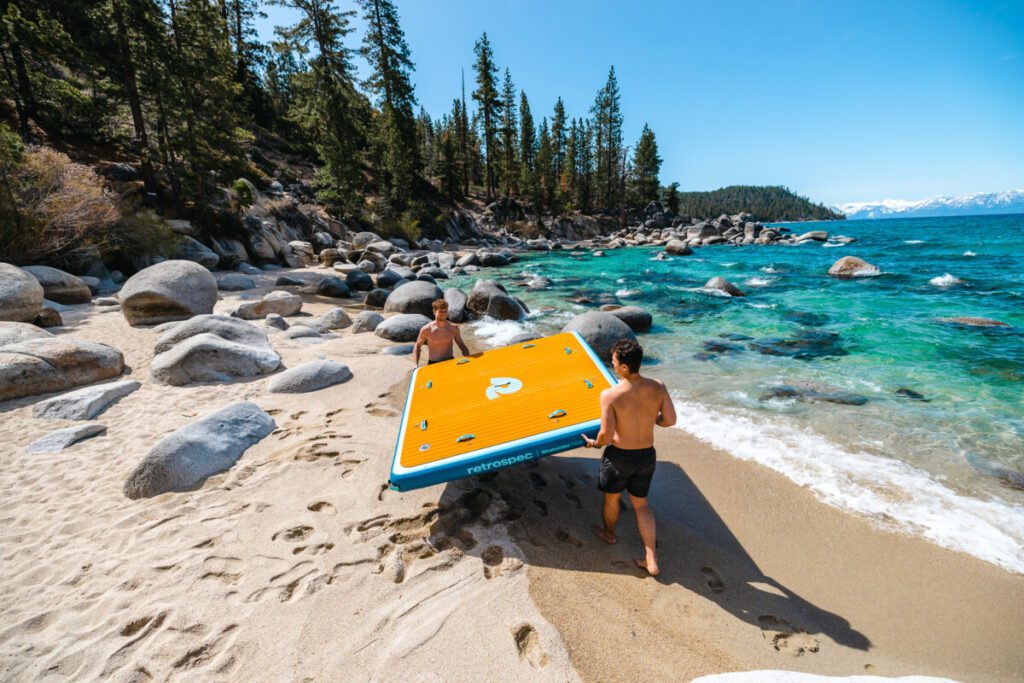 We started off by pitching brands for photography and videography services. We were able to get on a retainer for several brands creating content for their socials and websites so it provided a steady stream of revenue. You might also hear this referred to as UGC, or user generated content, as the brand isn't creating the content it's posting, and the person creating the content isn't posting on their own socials.
This stream of income as a creator is nice because you don't need a particular following size to do this. UGC creation is also a great way to make money on Instagram without having to show your face if you don't want to.
You are essentially pitching yourself as a professional photographer or videographer here, so knowing how to work your camera functionally and creatively is incredible important. In addition, you do need professional content creation equipment in order to deliver high resolution deliverables as well as some previous experience in the form of a portfolio.
How UGC Content Creation Works
We do content creation for clients such as brands, hotels, tourism boards, and local tour operators. When we shoot this kind of collaboration, however, you typically won't see any of the content on our @theloverspassport pages as it's strictly for the client's socials, web pages, or packaging.
Basically, a brand will send us products that they would like to be featured in their content, and we take professional lifestyle photos and videos of the product while we are out on our trips. They'll typically give us a brief of what kind of content they would like with guidelines and examples. From there, we shoot the products, model them, edit the photos, and, finally, license our images and videos to clients for use in their marketing.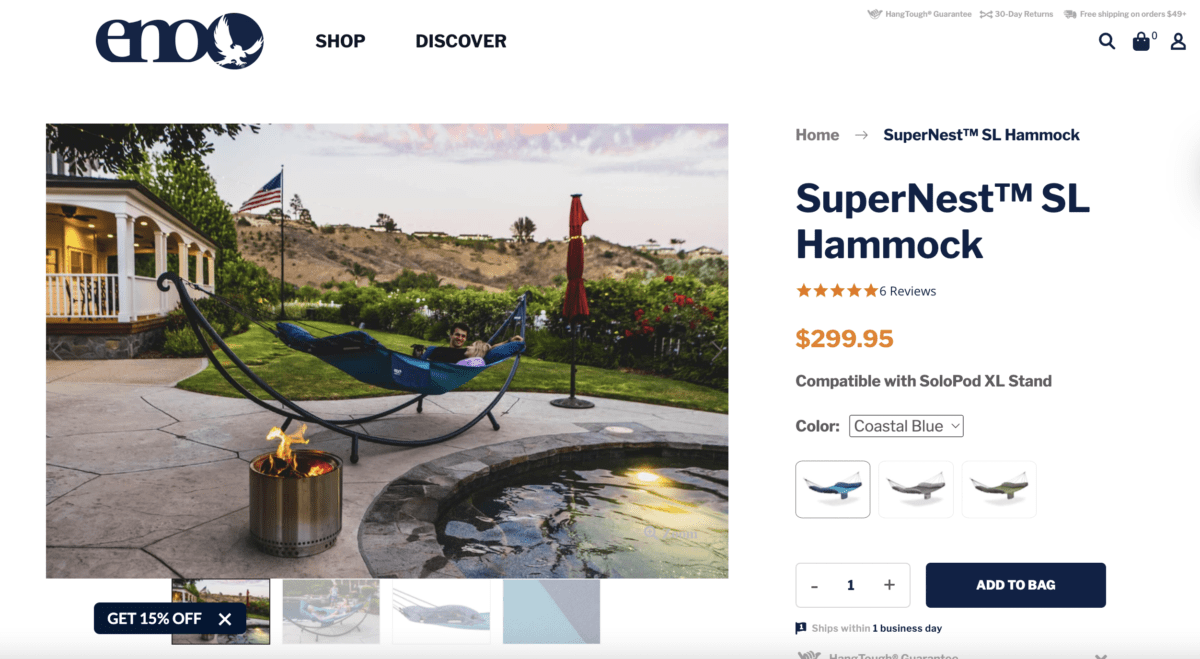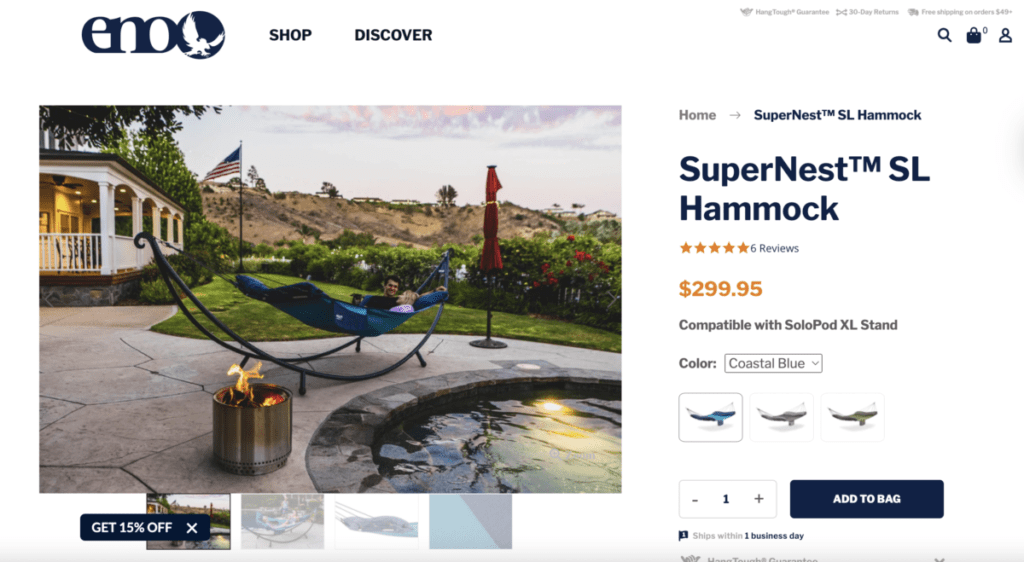 How to Price a Social Media Content Creation Job
Depending on how long a brand wants to use our photos or videos and what mediums they want to utilize it on, we charge accordingly. Depending on your skill level, an average photographer can charge anywhere from $75-$300 per photo for standard organic usage rights per one year. A great resource to figure out image licensing pricing when you are first getting started is Getty Images Calculator.
Our biggest image licensing deals came from tourism brands wanting to use our content in perpetuity. This basically means that a brand will have the license to use your photos forever in whichever medium you gave them access to. If you're a creator do not sign this over lightly, and charge significantly more per photo. Unfortunately brands often slide this into contracts and people don't notice or know the costly implications.
Then, once we grew our social media accounts, we were able to start also charging for posting sponsored content. We upsell our packages to brands by usually combining a mixture of the two.
Instagram Travel Influencers
Brand Sponsorships on Instagram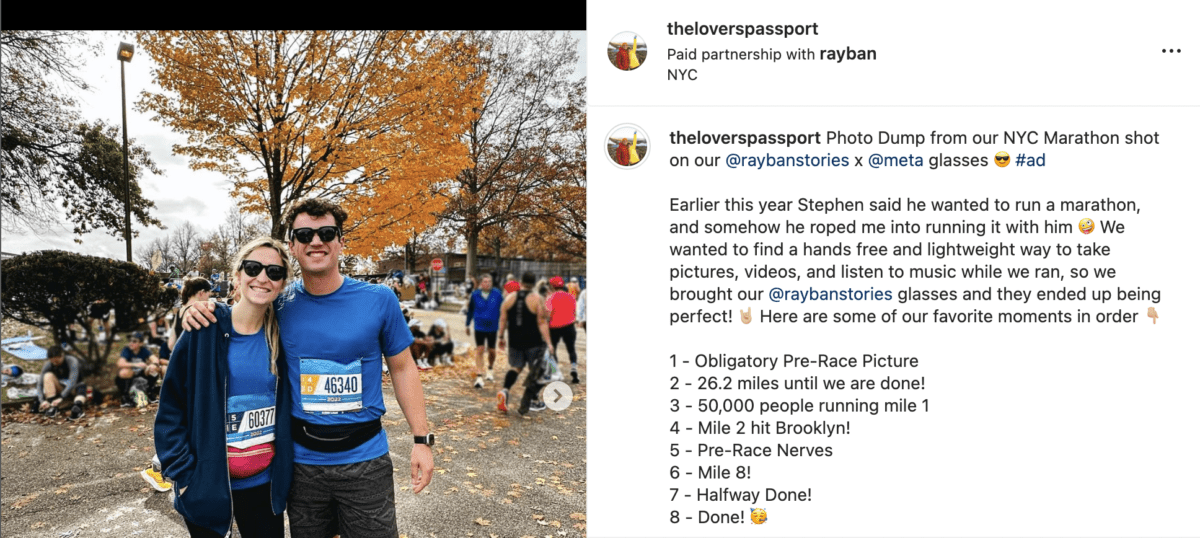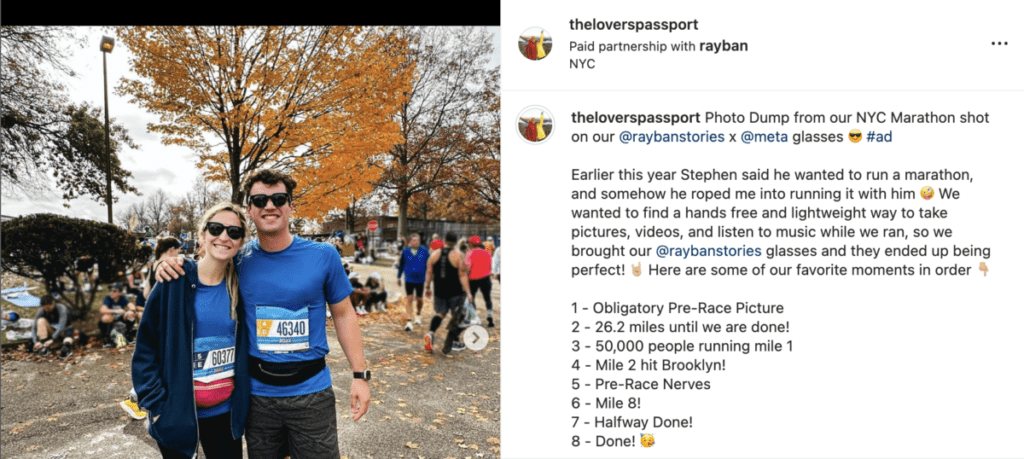 Our next biggest source of income comes from partnering with brands we love and use on Instagram. To preface, this doesn't mean you should partner with any brand in the world. If you use a product or service in your everyday life and can provide mutually beneficial ROI for that brand, then it could be beneficial to work via a paid collaboration with that brand. We always make sure the product we'd be promoting is actually related to our niche, we test the products out ahead of time, and mutually agree that it's something we would truly buy ourselves before signing a contract.
Brands look for influencers that can promote their products and provide either awareness, engagement, or conversions for their products or services. In paying an influencer to showcase their brand, they're hoping to get an ROI (return on investment) while also saving a ton of money on not having to hire a full creative agency team.
There is no set way to quickly become an instagram creator and get paid immediately for your audience size with brand sponsorships. It took us over 1.5 years to grow our account, The Lovers Passport, to a substantial audience size of 150,000 before we started to reap significant monetary benefits. This source of income definitely scales as your audience size grows.
How Much Do Instagram Influencers Make from Brand Collaborations?
The absolute minimum one should be getting paid for their audience via sponsored post is industry standard which is $10 for every 1000 followers. So with 300,000 followers, for example, you should be setting your negotiation floor at $3000. You can charge more for things such as incredible engagement with your community, paid amplification, whitelisting, high resolution content, and more.
Brand sponsorships have proven to be one of the best ways to make money as a content creator for us this year.
How to Become an Instagram Influencer in 2023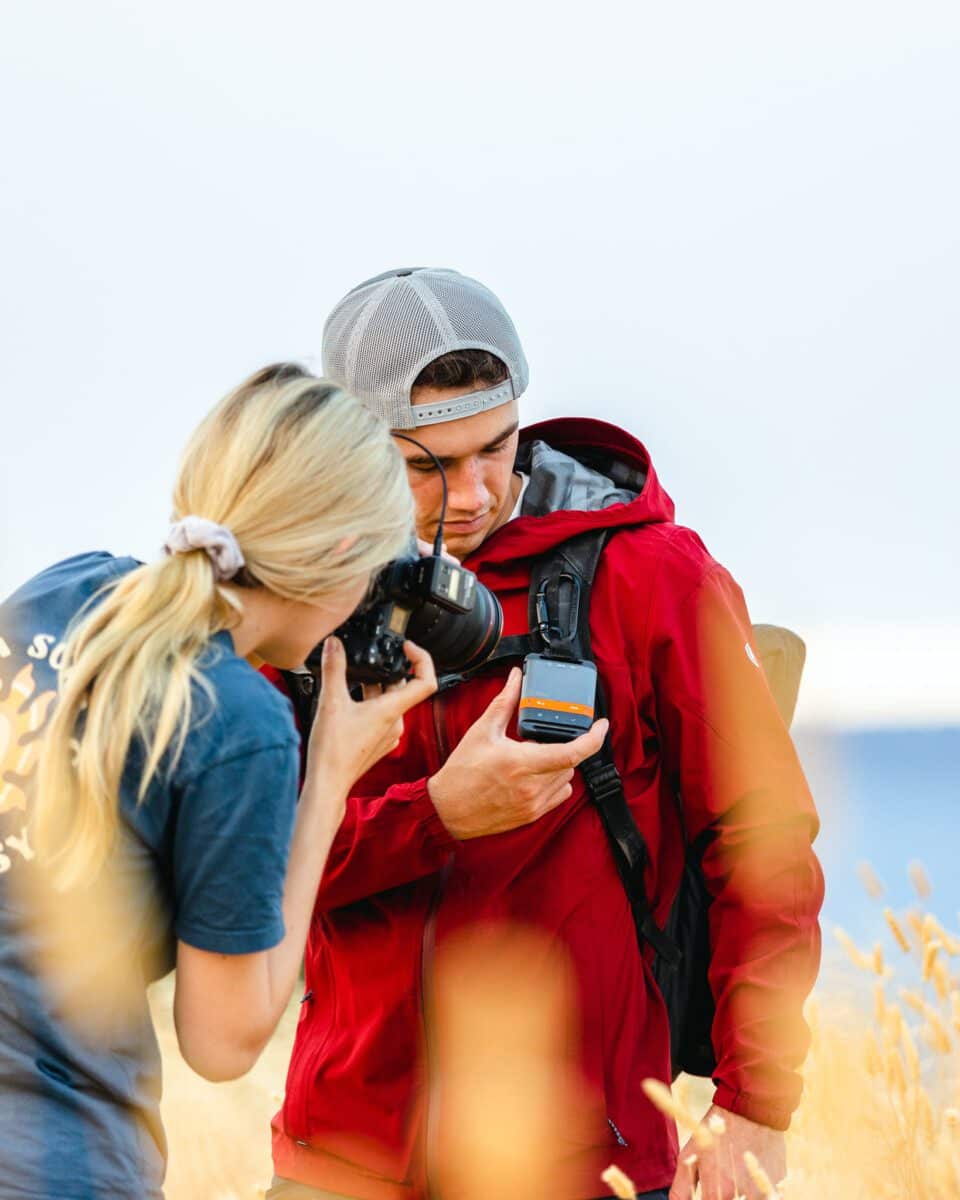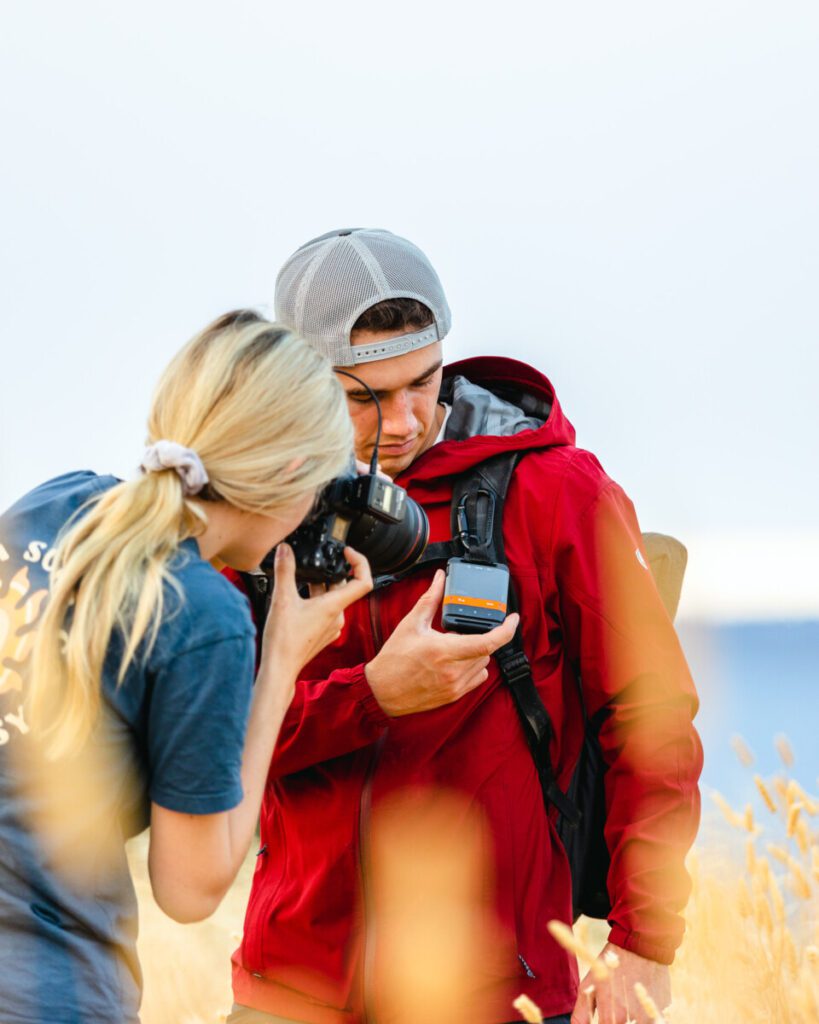 If you're trying to become an Instagram Influencer, our biggest piece of advice would to be focus on your branding and marketing plans before you even start creating content. Really take the time to come up with your vision for your account, your brand and content pillars, and what you hope to achieve before you even start posting on your page. Find your "why?" – spoiler alert: it shouldn't be solely for the money.
Once you figure that out, our top piece of advice would be to take a course to learn the ropes from someone who has already done what you want to do. We took a course from Dani the Explorer and she taught us almost everything we know about the backend business side of content creation, pitching, and negotiation.
We'll be coming out with our own content creator course in 2023, so if you'd like to be put on the waitlist for that, feel free to sign up for notifications on its launch here.
Tik Tok Content Creator
Similarly to brand partnerships on Instagram, you can also partner with brands on other social media platforms like Tik Tok. Tik Tok's Creator Marketplace makes it very easy for brands to discover potential influencers or creators that align with the goals of their upcoming marketing campaigns.
Youtube Content Creator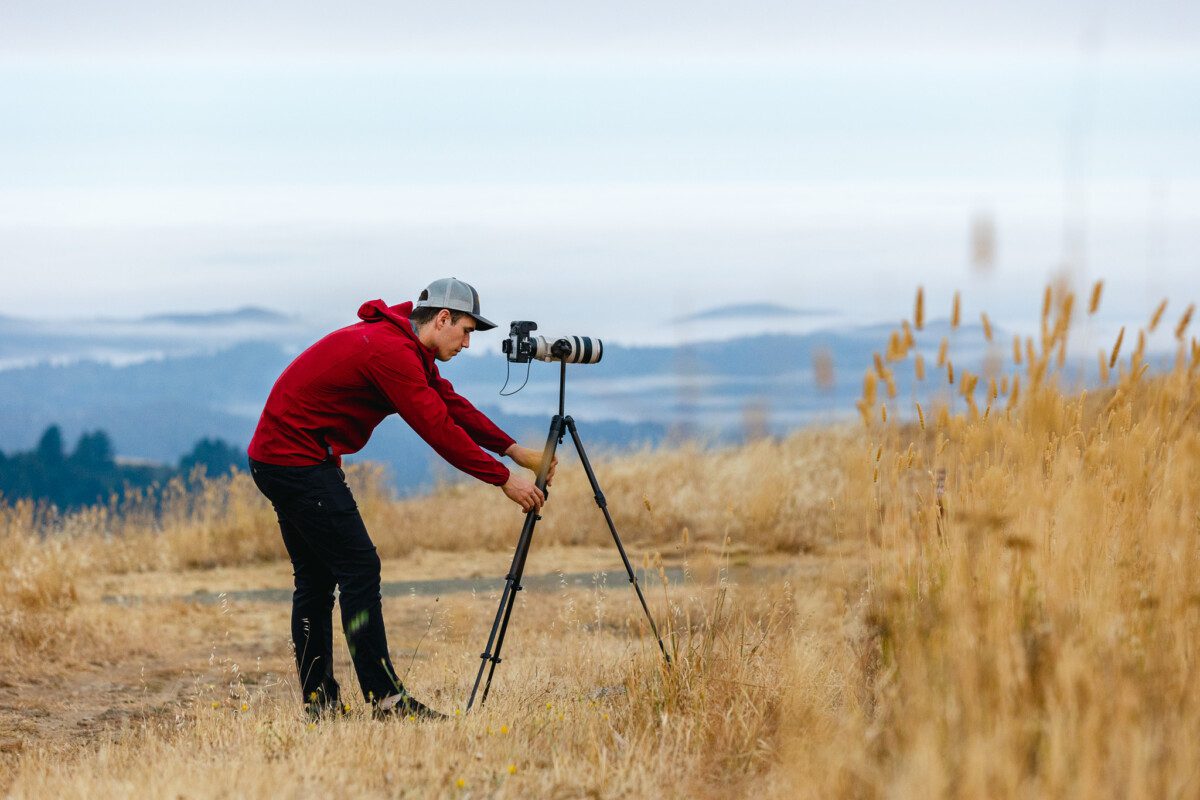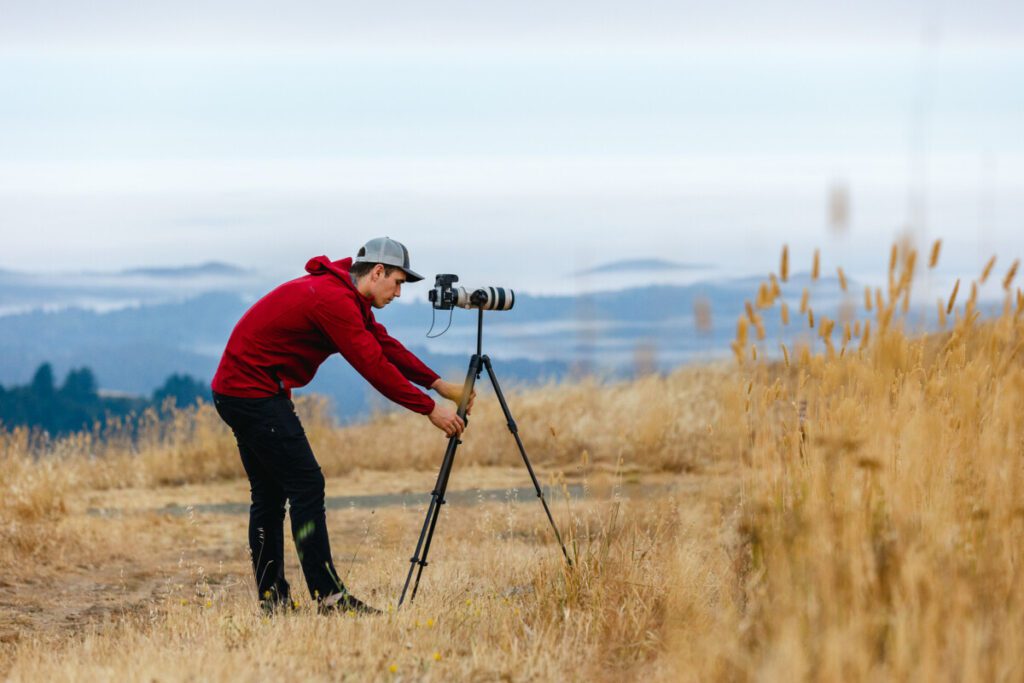 Although Youtube is our smallest platform, we have been able to monetize it. We typically have smaller brand sponsors on our videos by upselling them onto our other packages. Our most popular Youtube partnership involves a 30 – 45 second integration on a product that is relevant to the video we are making. You could also make dedicated videos on brand products like gear hauls and reviews, apparel try ons, and more. These full dedicated videos should be more expensive than a shorter integration.
How much do YouTubers get paid for sponsored videos like these? Typically the pricing ranges anywhere from hundreds of dollars to multi thousands per video. When I worked as an influencer marketing manager on the brand side of things, Youtube creators with 3 million followers were charging around $40,000 for a dedicated brand review video with around $7000-$8000 for a 30 second integration video. Obviously, not everyone has that kind of following size; however, it's fascinating to note how much you can truly make if your channel grows into the millions.
Affiliate Marketing for Creators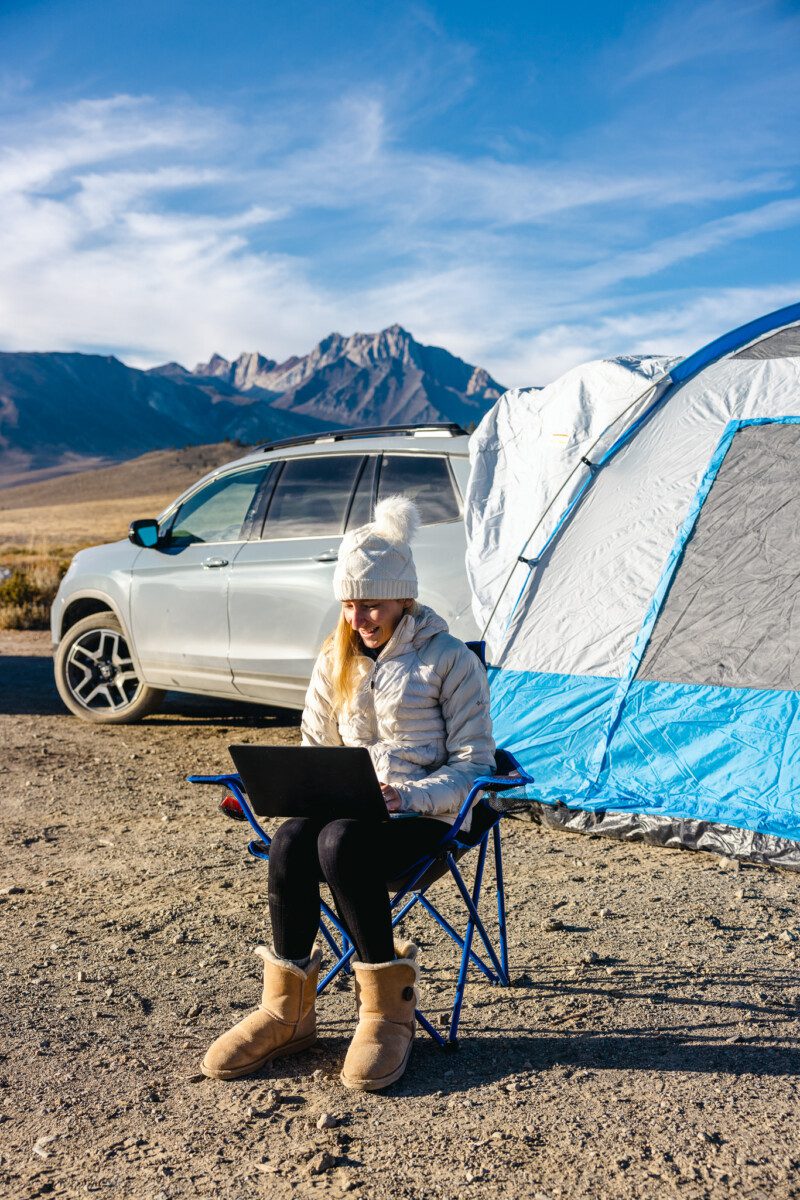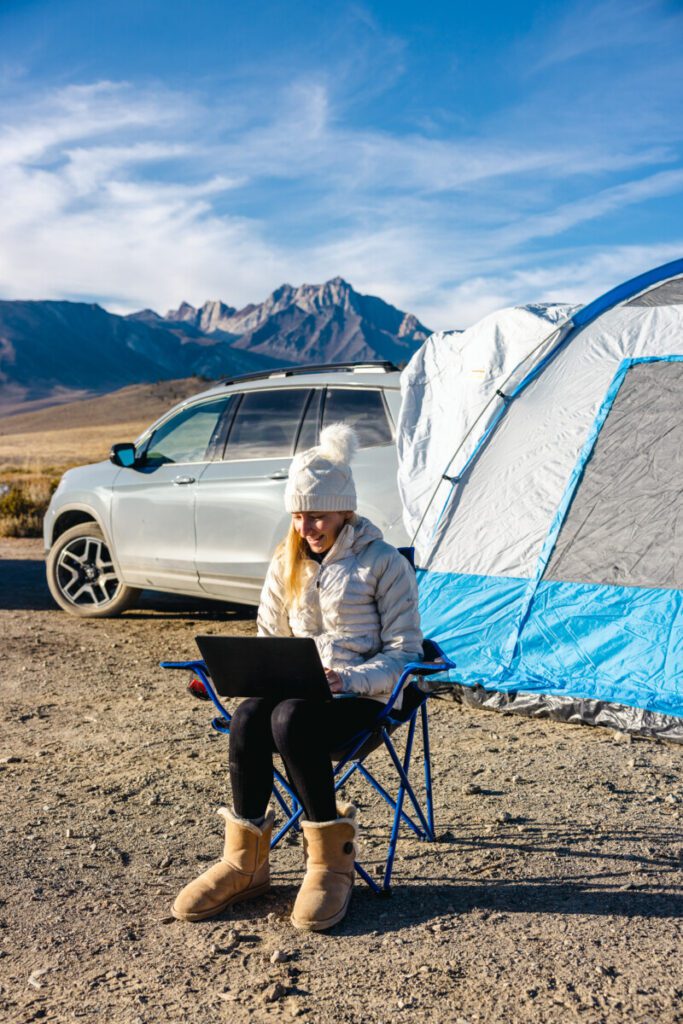 Any time you refer someone to products using special affiliate marketing links, you can make a commission. Some of the best affiliate platforms for travel content creators include Amazon's Affiliate program, Avantlink (great for outdoor brands), Impact, and LTK.
Selling Your Own Digital Products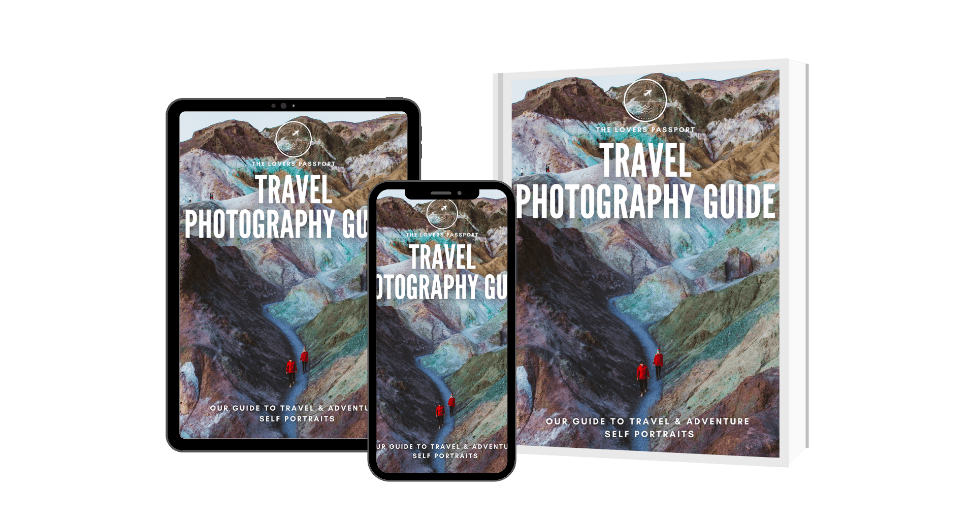 Having a digital product that you own and can sell regardless of an algorithm is great for passive income. We sell our Travel Photography E-Book which is essentially a full crash course on how to get started using your camera and everything we learned in the past two years. Additionally, we have sold our in depth travel guides on Thatch for those wanting more detailed itineraries and GPS coordinates with an interactive map. We market this on our social media accounts and via our email subscribers to sell it.
Other great options for selling your own digital products as a content creator are selling Lightroom presets so people can edit in your editing style. Educational courses or Patreon subscriptions are another great way to sell your expertise on a certain niche or topic. We've also seen creators open their own Etsy shops to sell other kinds of downloadable templates.
Content Creator Funds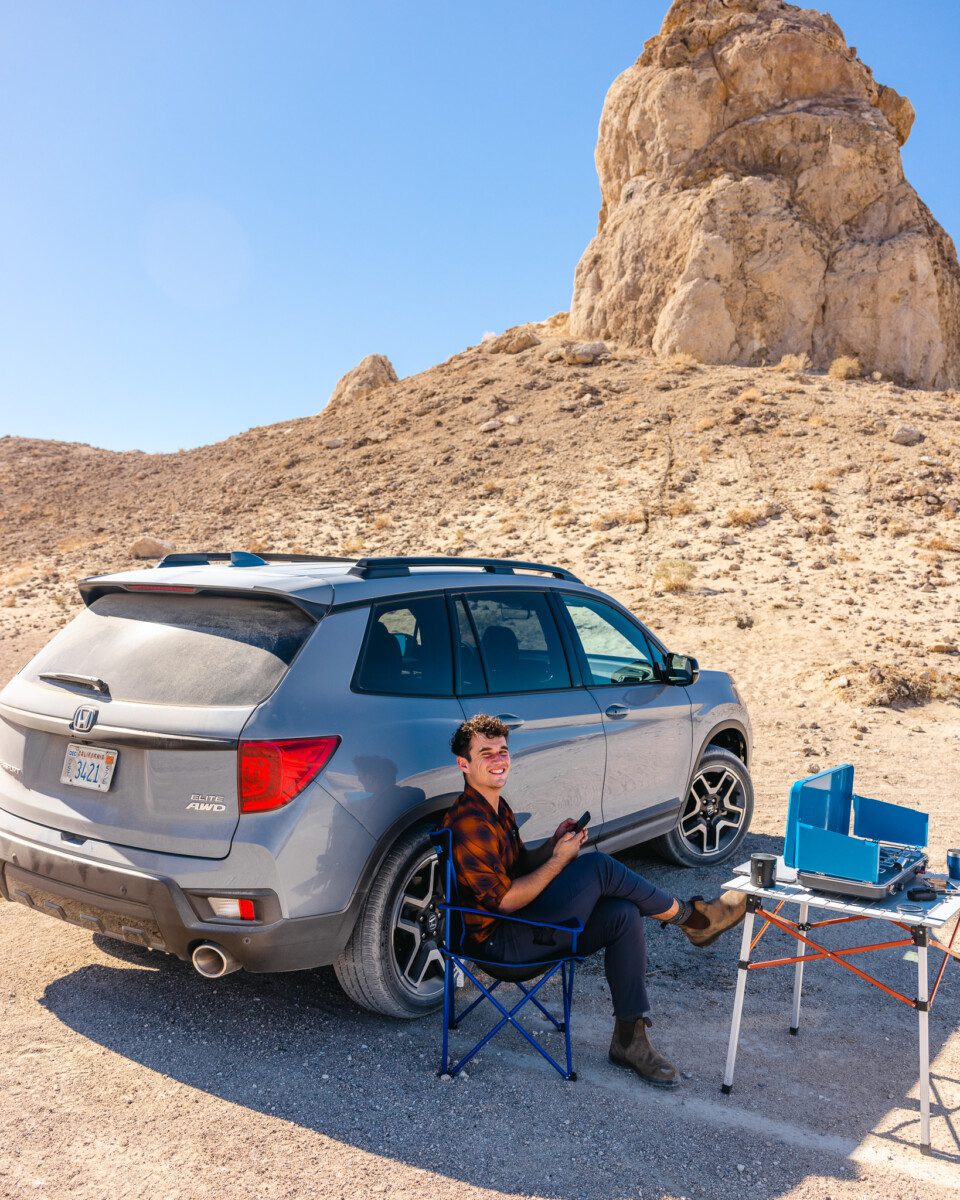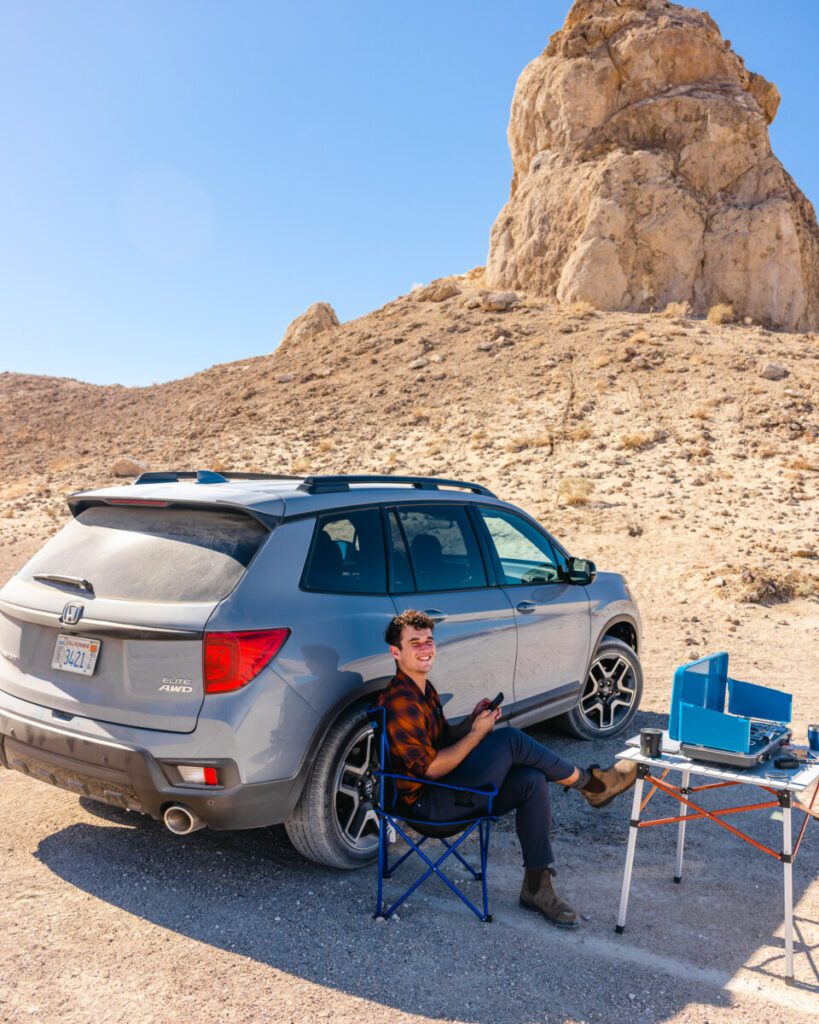 Instagram Creator Fund
Instagram launched Reels bonuses in 2022 for accounts with under 1 million followers in the USA. Although it's still not technically available to everyone, it does provide more incentive than what the platform has offered in the past. With about 300,000 followers and posting 1 reel everyday a month, we typically make around $1500-$2500 a month in passive income from the Instagram Reels fund.
Keep in mind, in order to make money from this, you do have to be in good standing with the platform and continue to abide with the community guidelines. If you violate any of them, you will be banned from monetizing on the platform, similar to every other creator program.
Tik Tok Creator Fund
Out of all of the creator funds on social media, unfortunately, Tik Tok's is the least fruitful for its creators.
When you have a Tik Tok Creator account and area enrolled in the TikTok Creator Fund, you can earn between 2 and 4 cents for every 1,000 views. This means you would likely only yield $20 to $40 after reaching one million views.
Youtube Creator Fund
Youtube pays its creators very well for long form content; much more than any other social media platform. However, it is MUCH harder to grow an audience on Youtube when compared to Instagram or Tik Tok. Youtube uses Google Adsense to help creators make money on the platform.
Once you reach 1000 Youtube subscribers and hit the 4000 hours of watch time needed to join the creator fund, you are eligible to apply to Google Adsense. If approved, you can start making passive income as advertisers will run ads on your Youtube videos and you will receive a percentage of that income.
Starting in 2023, Youtube will be scaling its Youtube Shorts Creator Fund which is super exciting for creators on the platform. This is a huge win for Youtube Shorts Creators that have been posting without the monetization feature in 2022.
Pinterest Creator Fund
Pinterest's Creator Fund has been in beta for the past year and recently just ended. The fund was only available to people in certain niches and locations. However, it isn't certain if the fund will be reinstated in the future or not.
Hosting Group Trips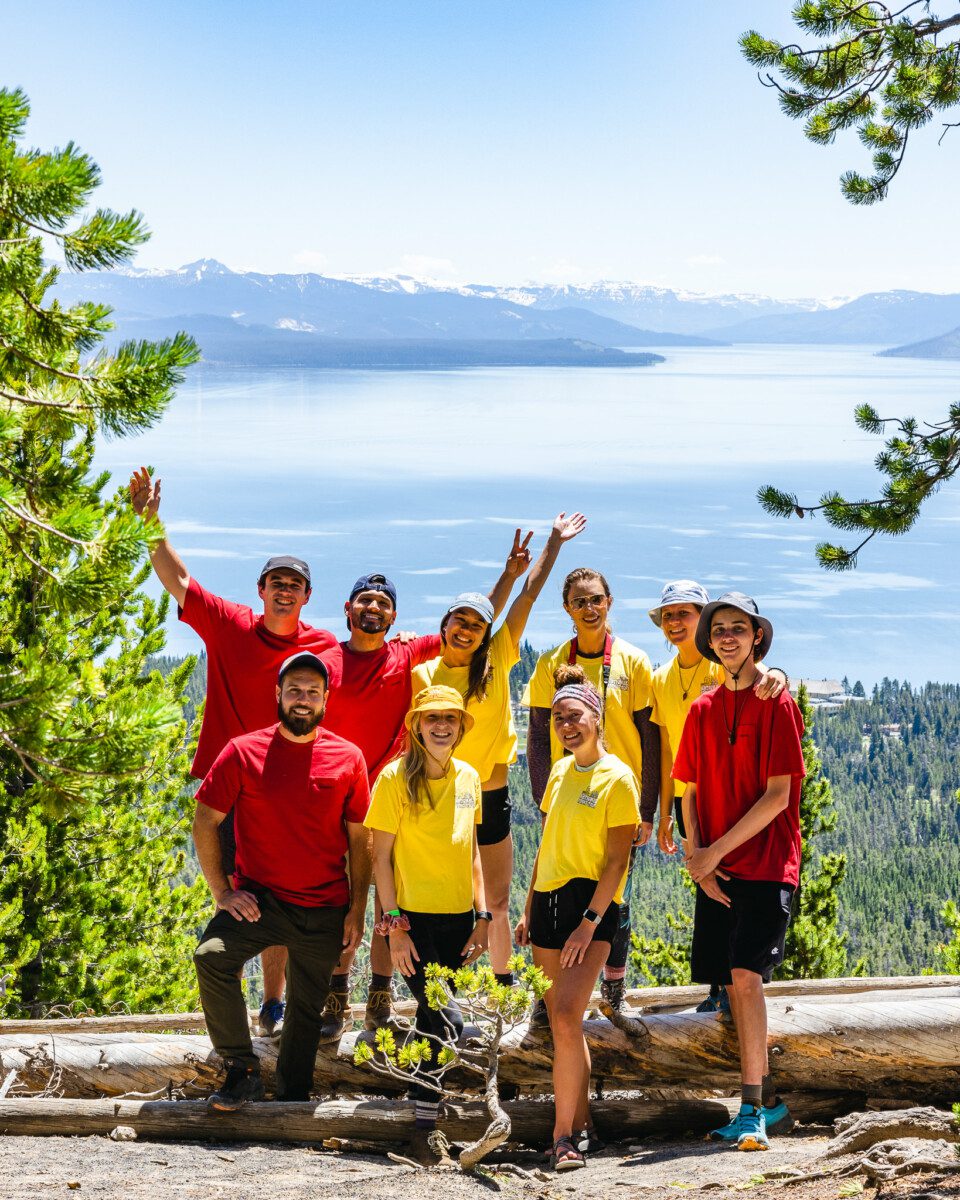 Although this isn't a huge category for us, we were able to make some money as a content creator by running a group trip. We partnered with Trova Trip, who helped us run the trip, and we were able to make a commission from selling and marketing the trip to our followers that joined us.
If you were able to run and sell out multiple group trips a year, you could probably make quite a good chunk of income from this department of income. However, it really depends on how expensive the trips you run are and how many people you can get to book. This is a great way to make money while traveling.
Other Streams of Income as an Influencer
This list is by no means exhaustive as there are now so many ways to make money online. If you're a photographer, you can do travel portrait sessions for couples, graduates, or families. You can put yourself on platforms like Upwork or Fiverr as a freelance social media manager to help brands with their social media strategies. Alternatively, you could list yourself as a product photographer. There are a ton of options if you're willing to get creative!
Final Thoughts on Making Money as a Content Creator
We hoped this guide to how to make money as a content creator was helpful in gaining some insight into our jobs. Social media and content creation has solely allowed us to make money while traveling. These streams of income have given us the flexibility to make content creation a full time job.