Surprise Proposal in Switzerland | Our Love Story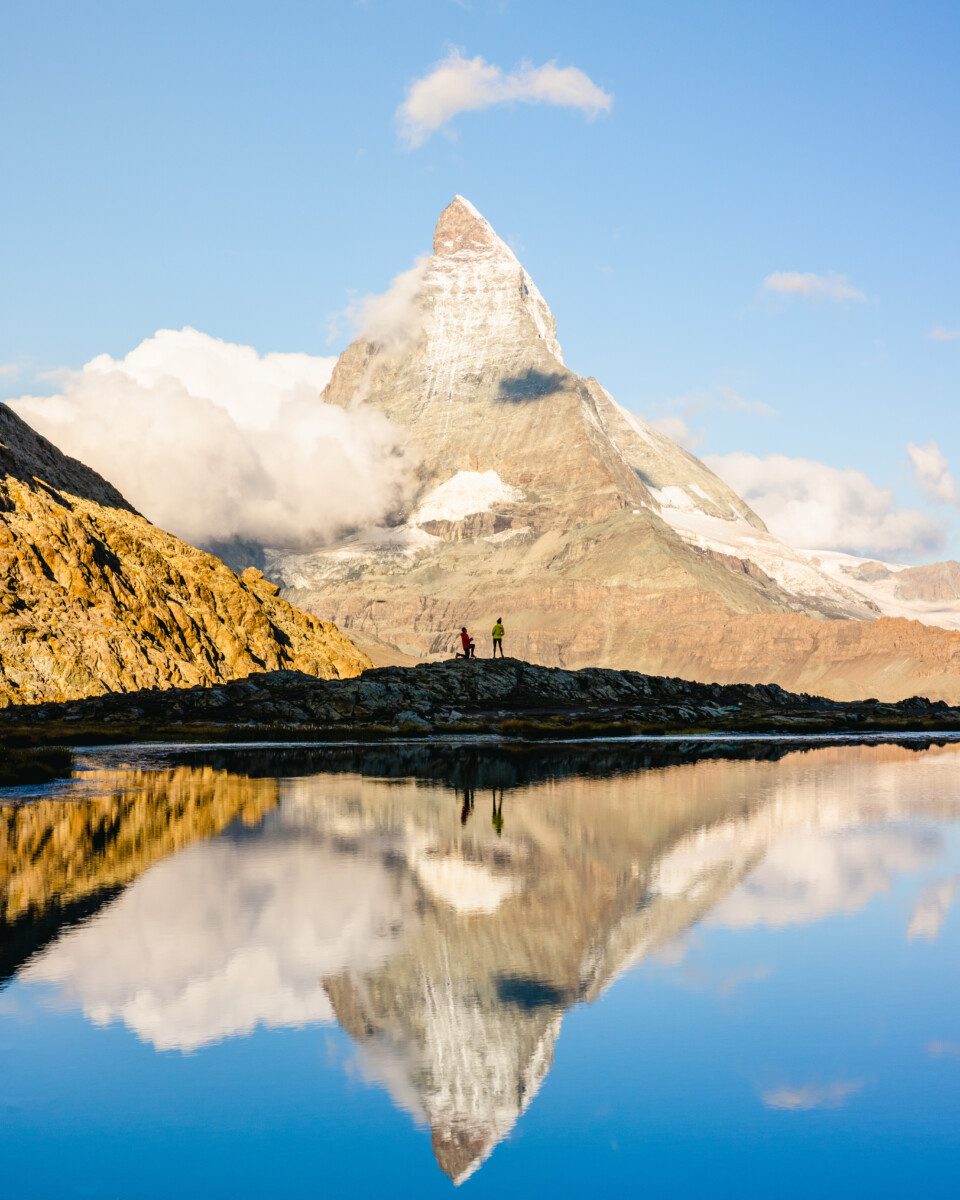 Our Story
On December 1, 2018, we had no idea that our lives were going to change forever. 4 years ago, I wouldn't believe it if you told me I'd be planning a surprise proposal to the girl of my dreams so soon.
This post is in collaboration with James Allen Rings. Click here to check out their beautiful selection of customizable, ethical engagement rings.
The Night We Met
Our mutual friend Lindsay was throwing a joint 21st birthday party with Giselle in Santa Barbara, California, since they had both had their birthdays over Thanksgiving break while attending UC Santa Barbara. 
I went to high school with Lindsay and Giselle went to college with her. She immediately pushed us together and set us up to get to know each other. We instantly hit it off. From travel and adventures to our goals and dreams, we chatted almost all night. Giselle claims that she was super happy she did her hair and makeup the day that we met too.
Our First Dates
We ended up having chemistry right away and decided to go on our first date a week later. Giselle took me to her favorite coffee shop in Santa Barbara, Crush Cakes, and we spent the next 3 hours chatting about how I love adventures, and she loves traveling. The date went so well, we decided to go on a sunrise hike the next week. 
One week later, I asked Giselle to wake up at 5am and go on a sunrise hike up one of my favorite mountains. To my surprise, she was up for the adventure, and it ended up being the perfect morning. This is where I started to fall in love with Giselle's spirit for adventure. Both of us were having so much fun getting to know each other, we decided to plan some bigger trips for our next few dates.
Next thing you know, we are driving 5 hours up north to Big Sur, singing to Imagine Dragons and Taylor Swift at the top of our lungs. This became one of our favorite road trips and paved the way for the rest of our relationship. The next few years were filled with tons of National Parks, international travel, backpacking trips, and hundreds of miles of hiking trails.
After three and a half years together, I decided in February that 2022 was going to be the year that I proposed to Giselle. She had the adventure spirit and travel bug, her stubbornness matched my own, she was the smartest and most beautiful girl that I had ever met, so I wanted to take our relationship to the next step.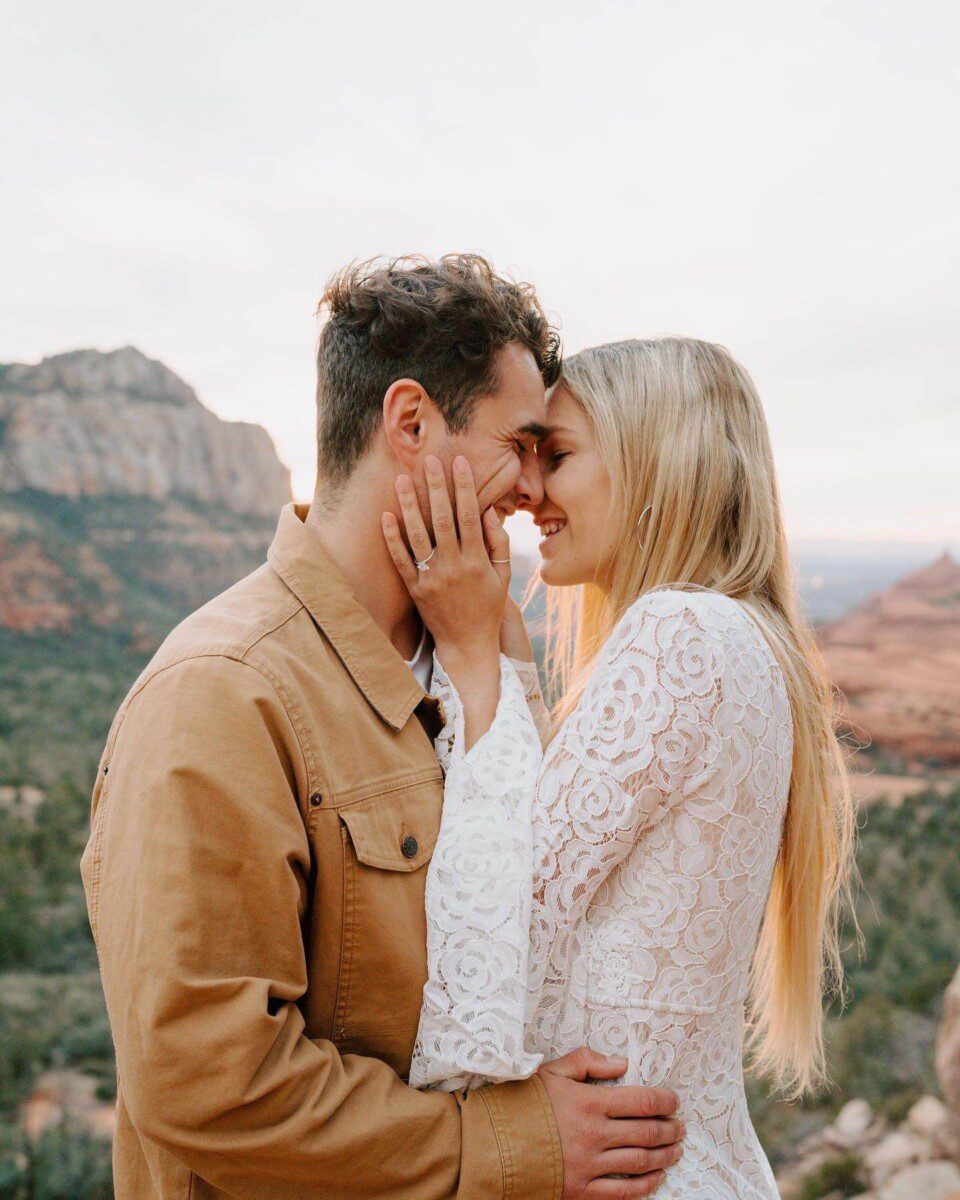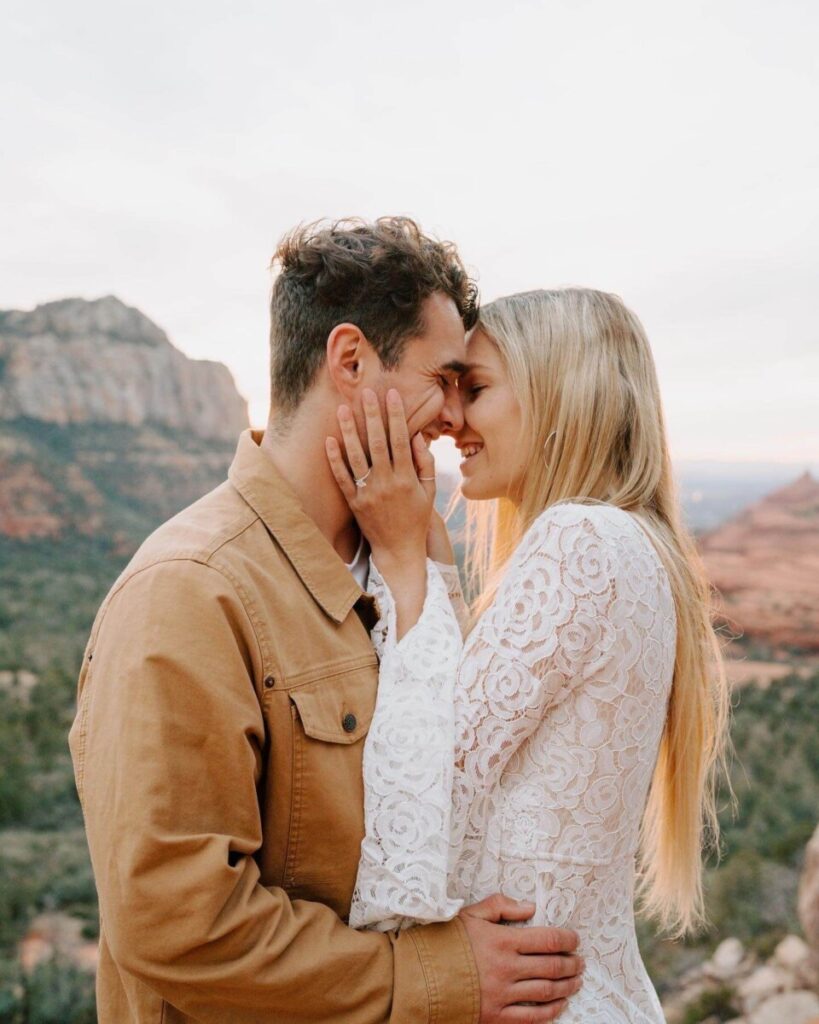 Planning the Surprise Proposal
The hardest part about planning the proposal was trying to keep it a secret from Giselle! She has a knack for finding out things, especially since we run a business together. Fortunately, we were going on a Norwegian Cruise Line trip through Europe, and decided to tack on an extra week exploring around Europe. Both of us were trying to decide where we wanted to go, but then I remember that on our first date, Giselle told me that her favorite country she had ever been was Switzerland.
We decided to rent a van and spend a week road tripping through Switzerland after our NCL cruise through Europe. Giselle started planning out the entire trip, because she is the mastermind behind all of our trips, and I started trying to figure out how I wanted to propose in a country that I had never been to before.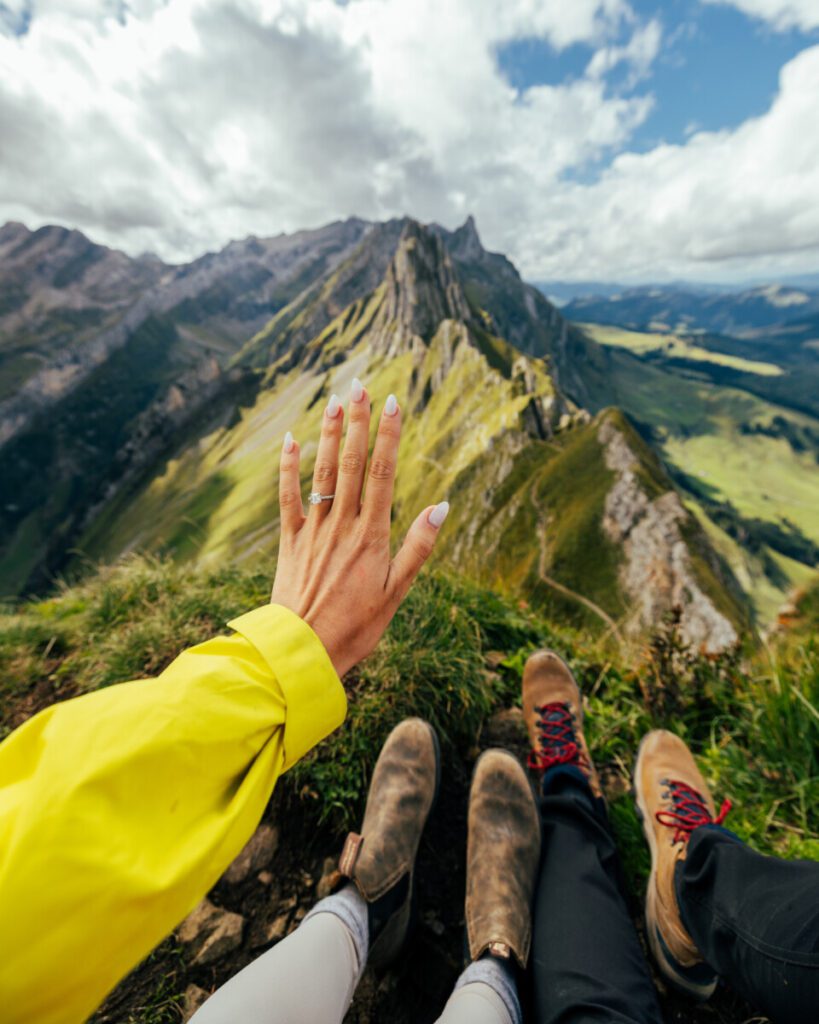 Keeping the Element of Surprise
Basically, I let her plan the whole trip to Switzerland and pretended to barely even look at the itinerary; when in reality, I knew and researched every single spot she suggested and made some itinerary swaps without her realizing. We were going to be road tripping through Switzerland with a few of our good friends, so I asked them to help me plan the whole proposal and capture photo/video of the moment. 
I had our friends that were traveling with us, Karlie and Colin, suggest that we basically do the trip she planned in the opposite direction, so I could propose in Zermatt while they were still going to be there, so they could help me pull it off. The whole time I was communicating with Karlie and Colin, it was through FaceTime and Phone calls so that Giselle would not find any of us messaging!
I decided to make a plan A, B, and C, just in case anything went wrong, but the initial plan was to get a helicopter, fly on top of a glacier, propose in the middle of the Swiss alps, and pop champagne during sunset before flying back down the Interlaken. The biggest thing that I was worried about was having a lot of people around us when I proposed. I wanted it to be a private moment with just Giselle & me, so that is why I decided to book a helicopter tour to get away from the crowds.
Picking Out The Ring
The next step was picking out the perfect ring for Giselle. The only problem was, like most men, I had no idea what to look for and how to pick out the best engagement ring for Giselle. Luckily, I found James Allen Rings, and it made the whole process so much easier.
Giselle had told me she wanted something super classic and timeless, and wanted an ethical diamond. The only other thing that I had to go off of was her Pinterest board that I had access to. I hopped on a phone call with the professionals at James Allen, and they helped me pick out the perfect diamond style, the best quality and clarity for the budget that I wanted to spend, and talked me through each step of the process.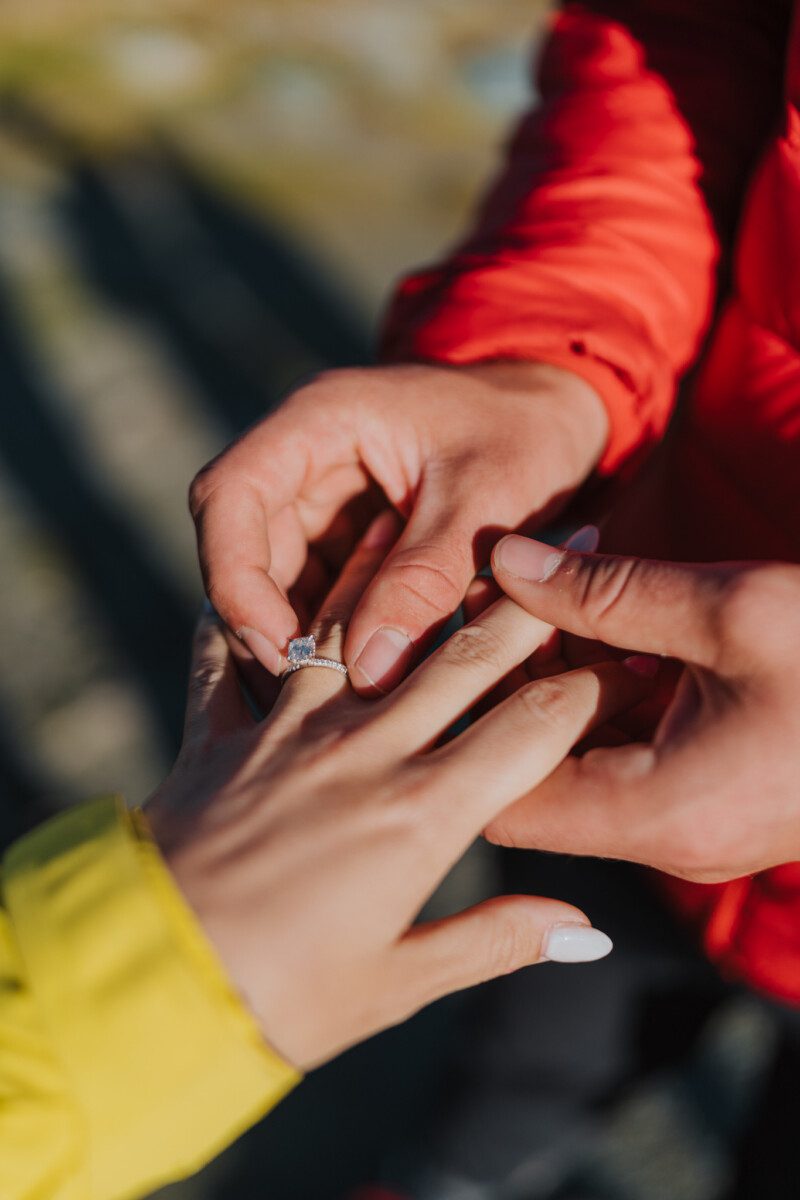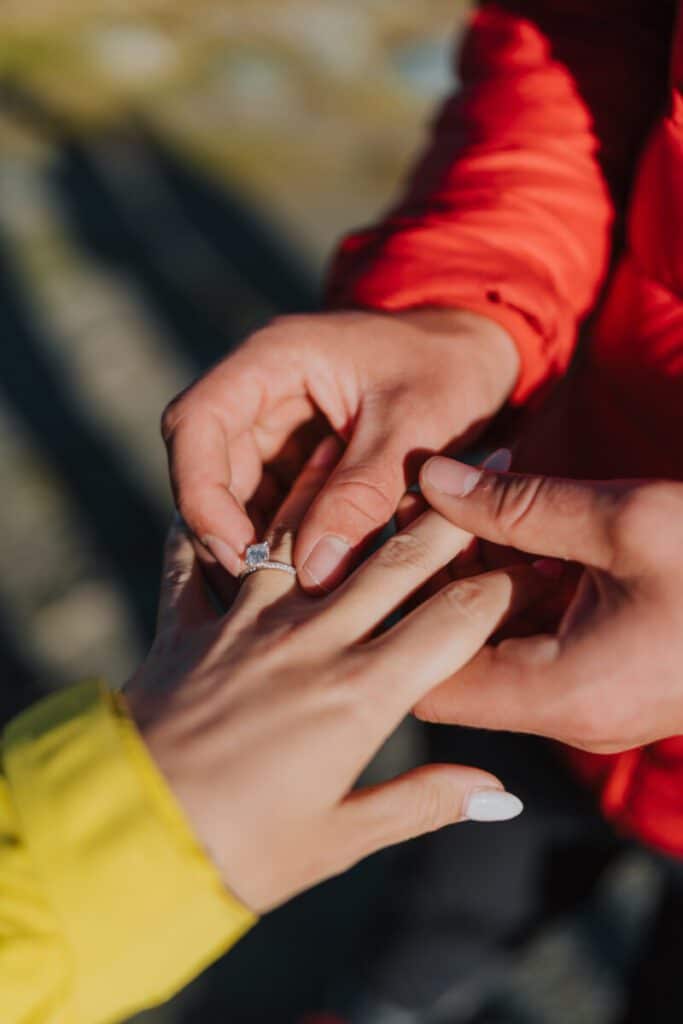 When the ring arrived in the James Allen box, the proposal really started to come to live. The ring was inside the classic red James Allen engagement ring box, and the ring was even more beautiful than I ever could have imaged. Deciding to hop on the phone with a professional and get help from James Allen Rings made the whole process so much easier, and helped me pick the perfect ring for Giselle.
She Said Yes
The moment we landed in Switzerland, the nerves started to his me. The helicopter had been booked, she had not found the ring in my suitcase yet, and I was ready to make the biggest decision of my life, when all of a sudden I checked the weather forecast for the next week, and it said it was supposed to be raining the entire week! The only day with a clear sky and good weather ended up being the second day that we were in Switzerland. I decided to pull an audible and go with my Plan B and cancel the helicopter ride.
On September 5, 2022, I got smacked in the face by my phone when I woke up in our van in Zermatt and immediately took that as a literal smack from the heavens saying it was time to propose that day.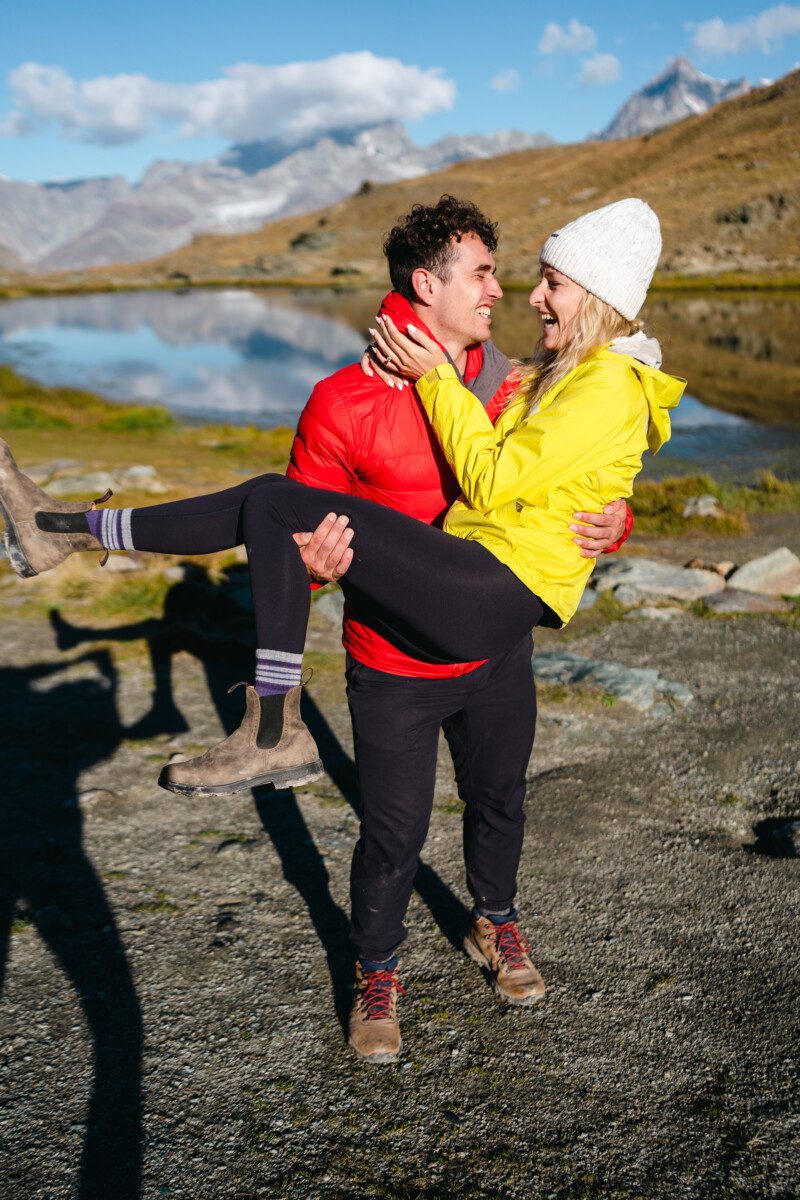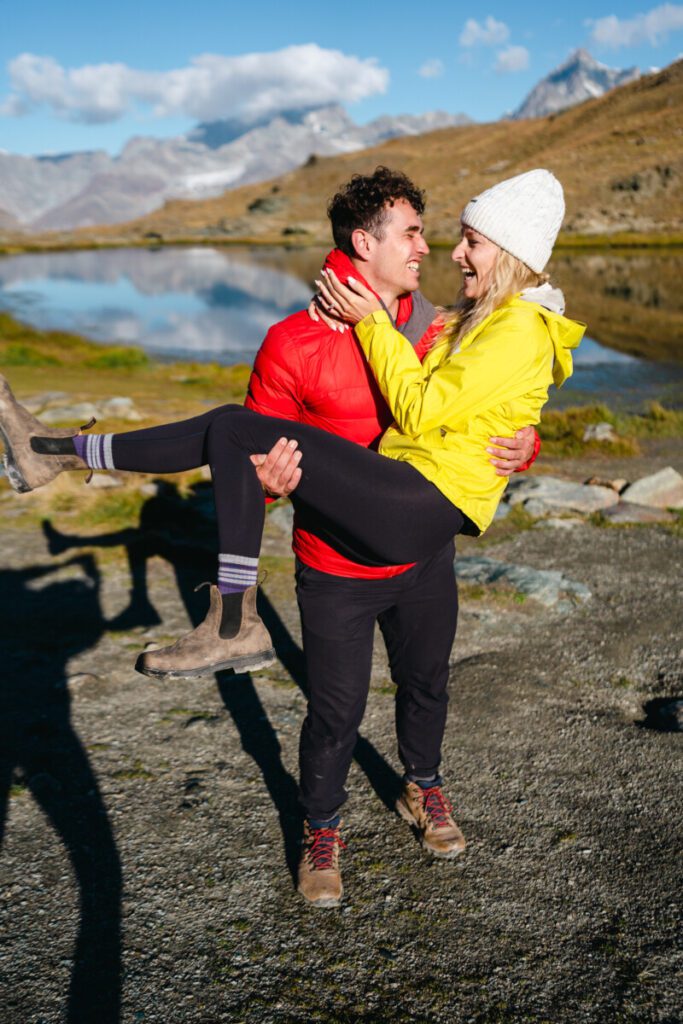 The Morning of the Surprise Proposal:
We woke up and headed up one of the most beautiful train rides in all of Switzerland in Zermatt and started hiking to Riffelsee Lake at sunrise. The lake overlooks the Matterhorn and is actually where the Toblerone package was inspired. We had the lake all to ourselves and a perfect, stunning view of the Matterhorn popping out for the first time all trip. 
I asked Karlie, Colin, and Mahna if I should just do it at that moment while Giselle was distracted and setting up some photos for our Instagram. We walked to the opposite side of the lake, I got down on one knee, and proposed to the girl of my dreams.  It was a spur of the moment decision which made it the perfect surprise proposal.
Giselle was so surprised, and I was still shaking from nervousness, but everything ended up being perfect. The ring that I had picked out from James Allen Rings was even more beautiful in front of the beautiful Matterhorn with the sun out, and Giselle loved it even more then I thought she would.
Wedding Planning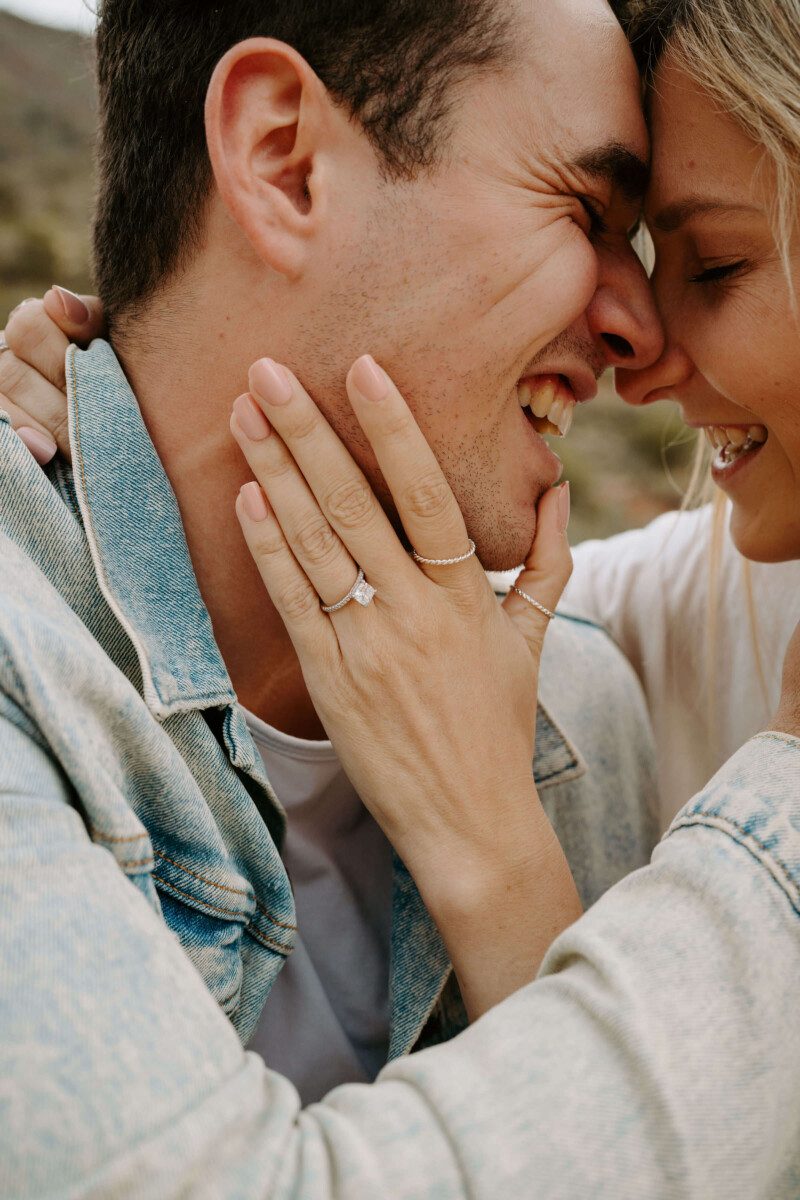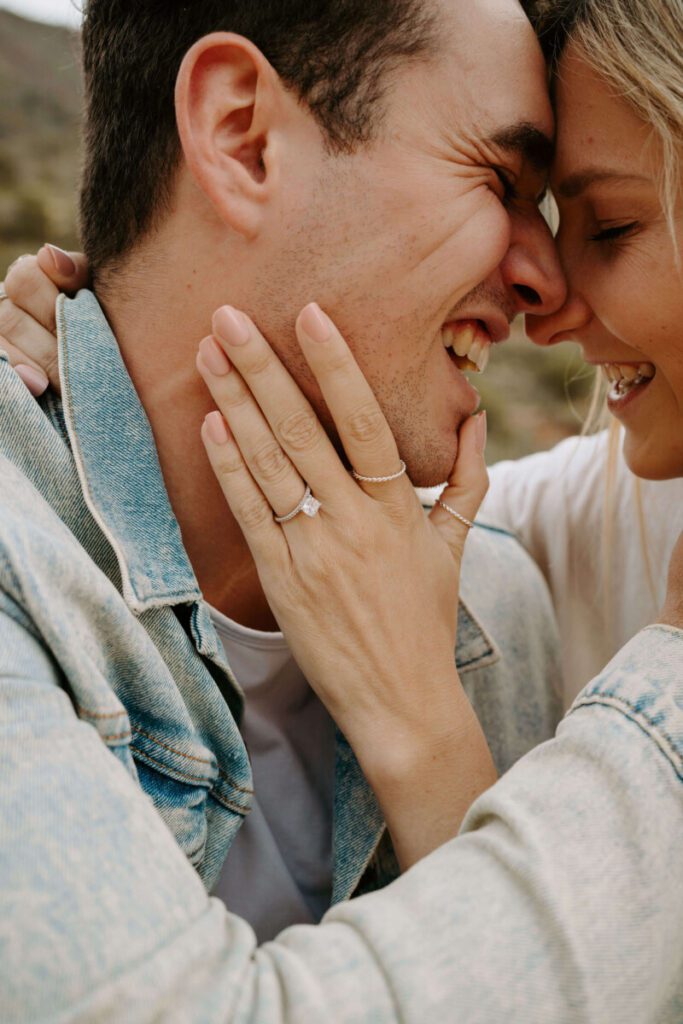 After this crazy epic surprise proposal, we can't wait to celebrate our marriage in July 2023 in Santa Barbara, where our relationship began! Stay tuned for all the photos to come next year!