How to Visit Olympic National Park in One Weekend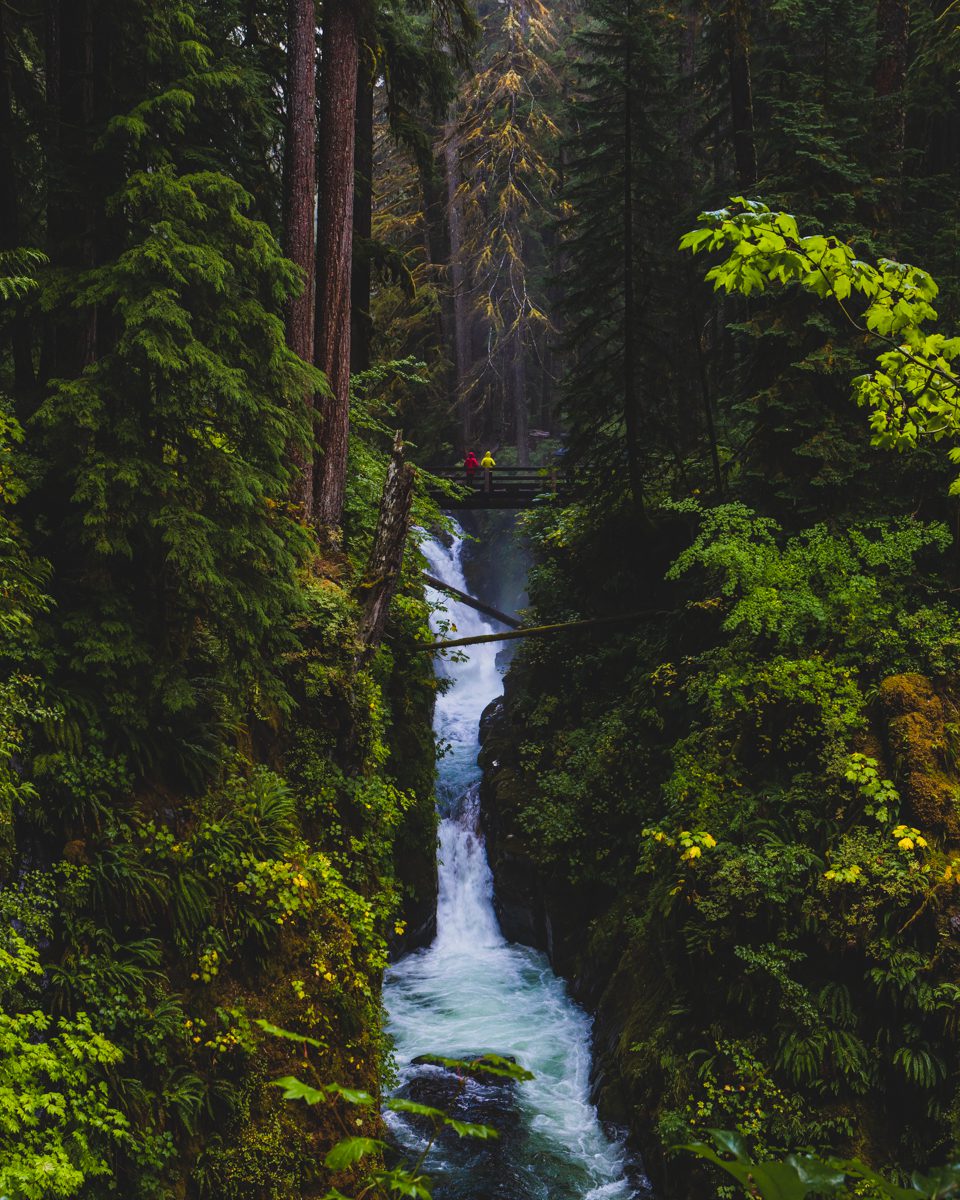 Located on the western side of Washington State, Olympic National Park is home to one of the only Rainforests in North America, which is a big reason why it's so popular. When we visited this National Park, it was our first time in Washington and what an introduction it was. We were truly amazed by everything we saw. Mountains, rivers, lakes, rainforests, coastal views, mossy trees and glaciers, this park has everything any adventure lover would want. The park alone covers 922,651 acres and has hundreds of different kinds of animal species. We think it's safe to say, you won't be bored in this park.
Although we only came for a short weekend, we were able to see so much of the park and quickly find our favorite hikes and viewpoints. If you're flying into Seattle like we did, keep in mind that the drive to camp from the airport is about 2 and a half hours.
We want your visit to Olympic to be nothing short of amazing, which is why we created this blog. Here we'll show you how to visit Olympic National Park including what to wear/bring, where to camp, and where to explore if you only have a few days. This guide is perfect for those wanting to get a quick taste of the highlights of Olympic National Park in one weekend.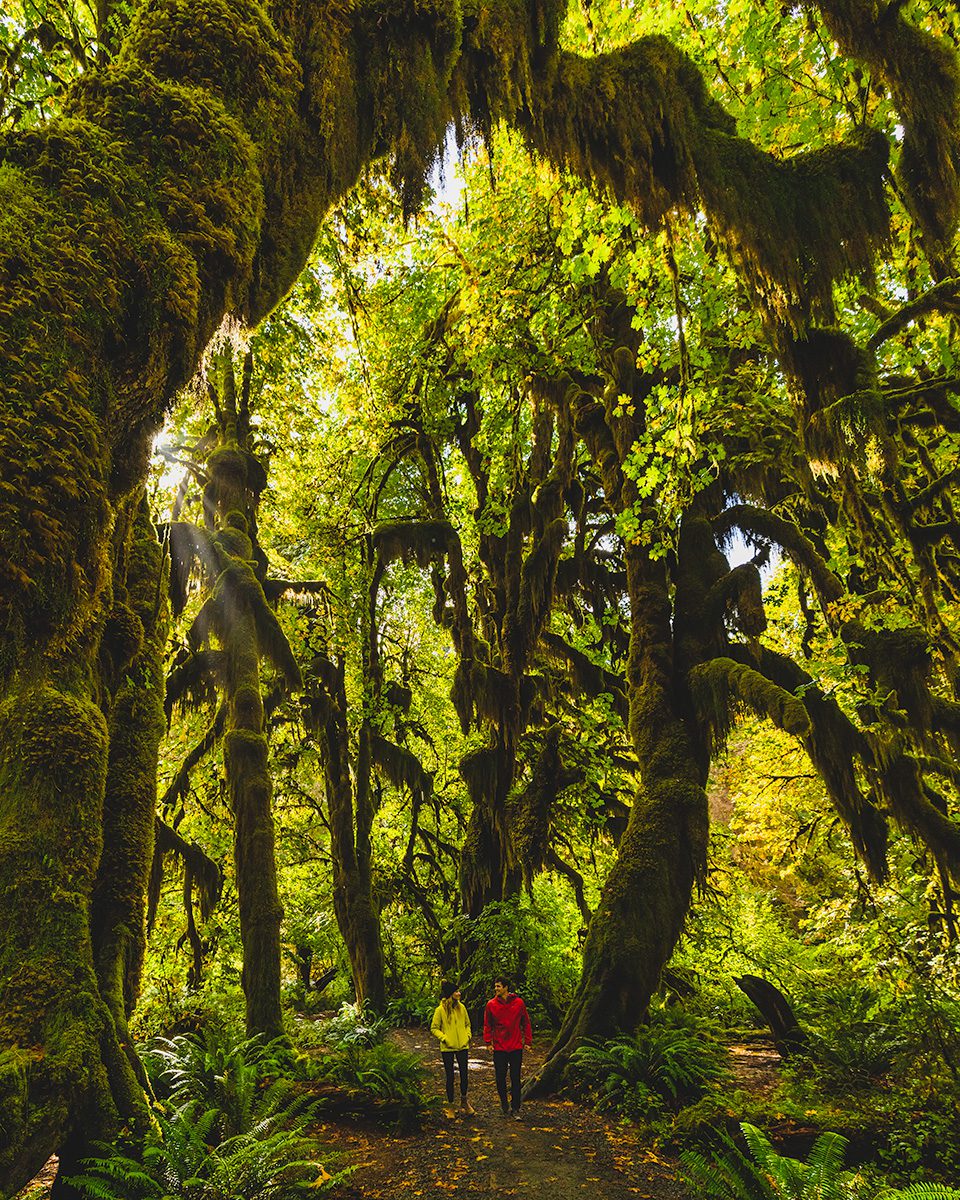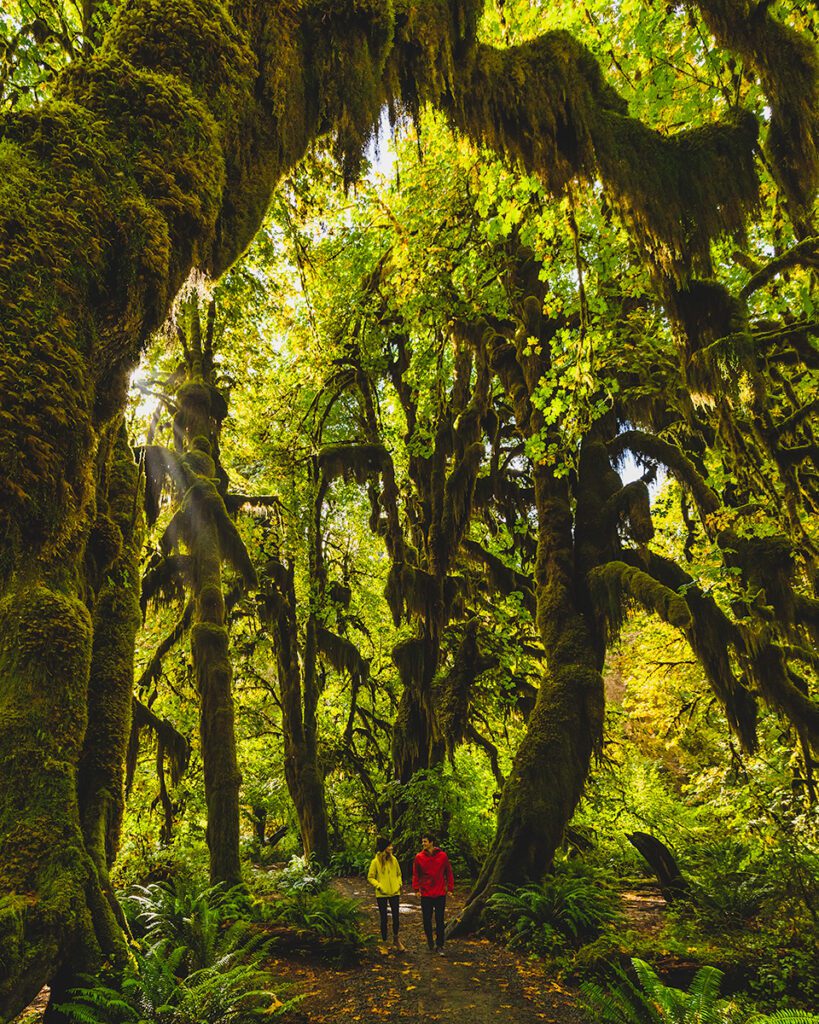 What to Bring to Olympic National Park
No matter what time of year you choose to come to Olympic National Park, always bring a rain jacket. The rain can be extreme, misty, or clear all throughout the day. You never know when it's going to hit so always make sure you have a rain jacket to keep you dry. 
Because it does rain so often, we highly recommend bringing extra clothes with you. The rain can soak your pants and socks and make your hikes unpleasant so we suggest bringing a change of clothes to leave in your car so you can change before your next hike or once you get back to camp.

Check out our hiking apparel blog to see some of our favorite clothing items.
If you choose to come in the summer months, definitely bring layers you can peel off as the weather warms up. The winter months are also pretty cold, so layers are essential as well.
Due to the rainy weather year-round, the ground can be very slippery. We highly recommend packing hiking shoes that have great traction so you can avoid slipping and injuring yourself during your visit.
Pack your own food. We highly recommend this to every adventure lover as it can save you tons of money. Make sure to bring food that will taste great and give you lots of energy to continue hiking and exploring the park.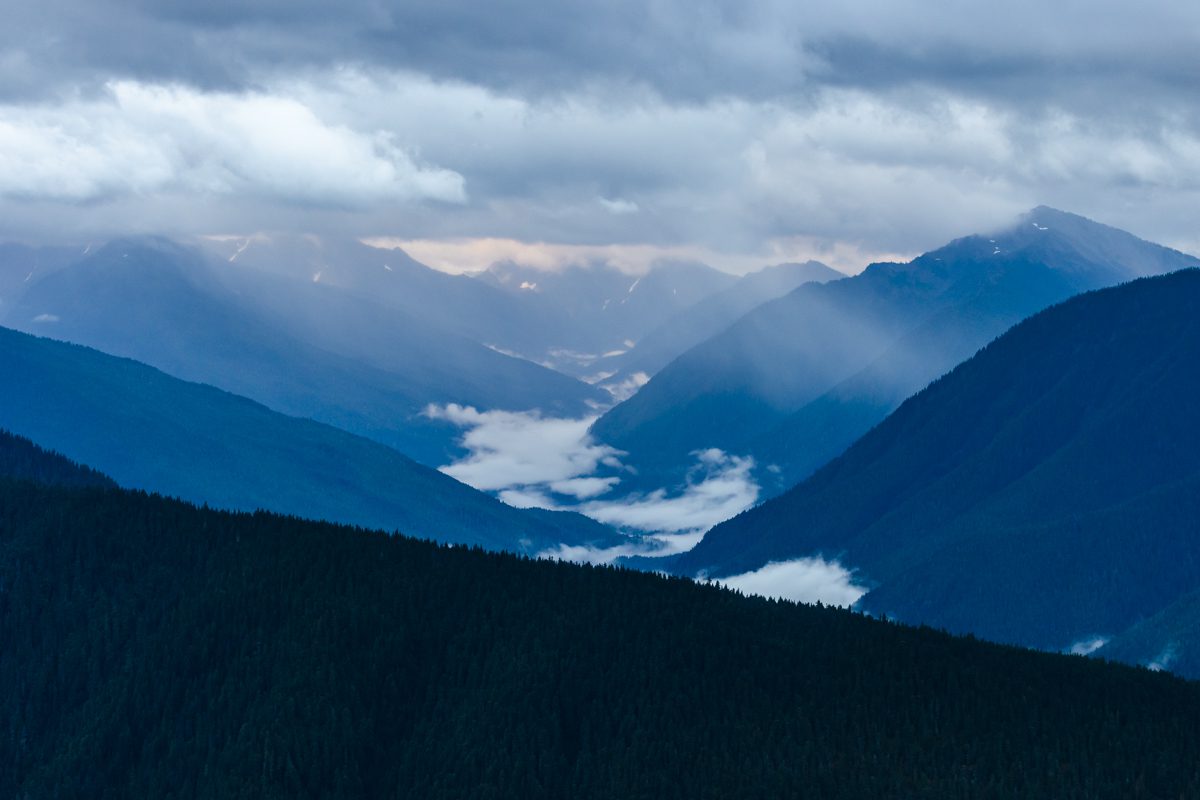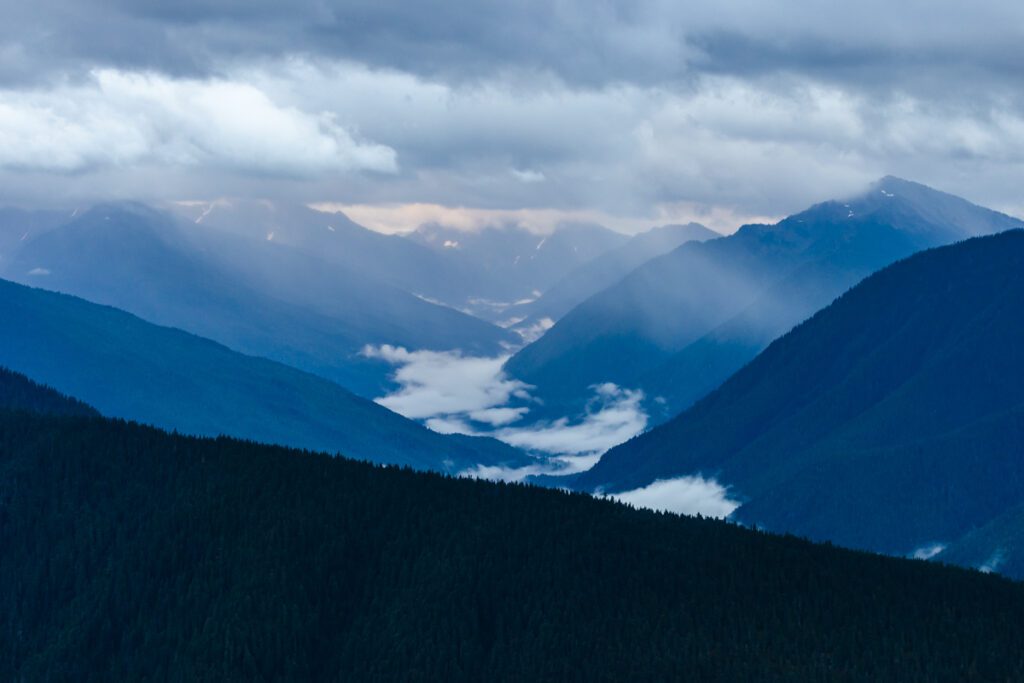 Where to Stay in Olympic National Park
When we visited Olympic National Park, we camped at the Heart O' the Hills Campground. It was a cute little camp spot with a fire ring and a table. The campground is first come first reserve and costs $24 a night, but we do recommend it to anyone staying in the park.
Remember when out in nature, to keep your campsite clean and practice Leave No Trace. For a full list of campgrounds in Olympic, check out the NPS reservation page here. There are a variety of campgrounds that are first come first serve, as well as reservable in advance. If you're having trouble finding a spot to camp, make sure to check out Free Campsites for boondocking options nearby Olympic National Park.
Make sure to check for closures before attempting to camp at a first come first serve campground. You will want to check for updates especially regarding construction and weather closures in the winter.
Best Hikes in Olympic National Park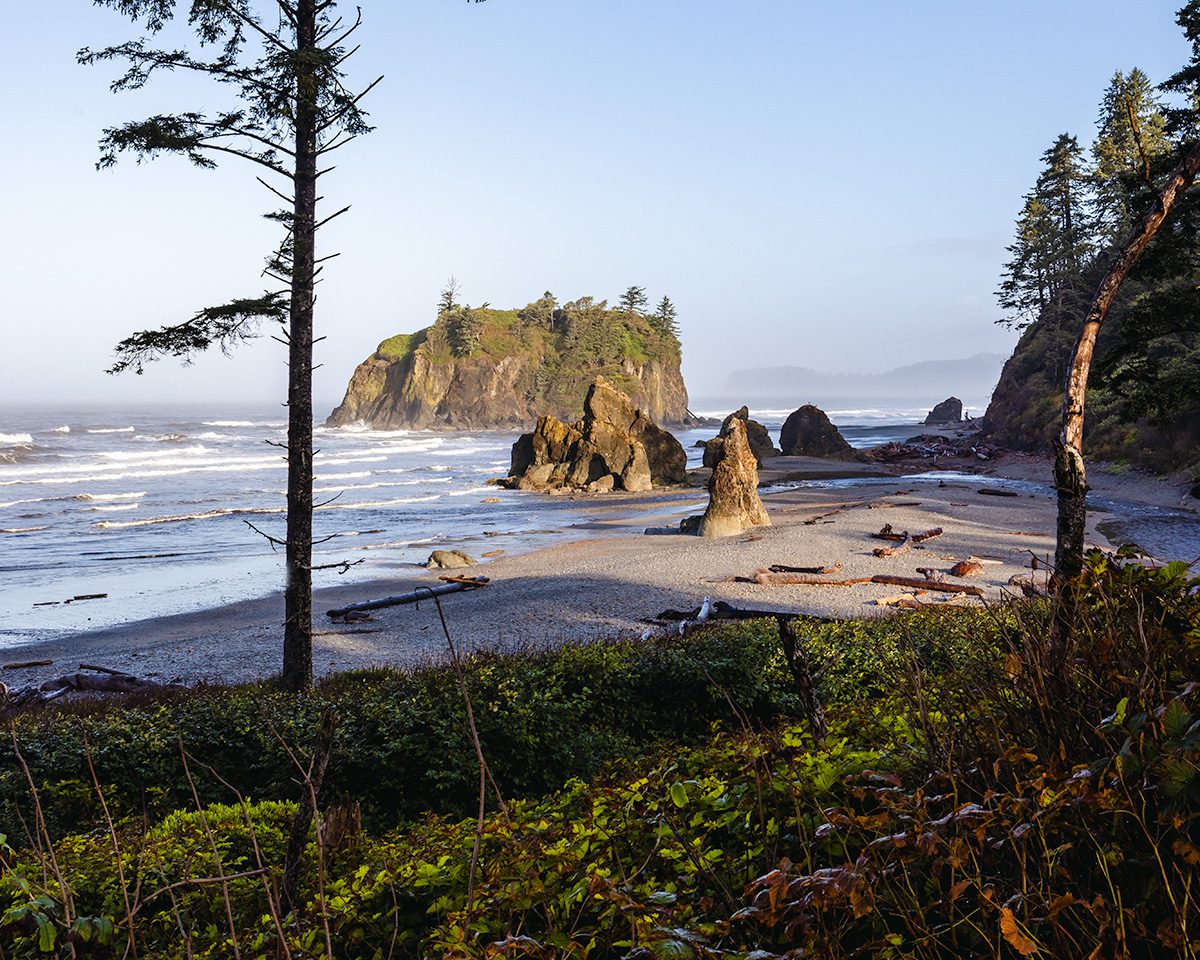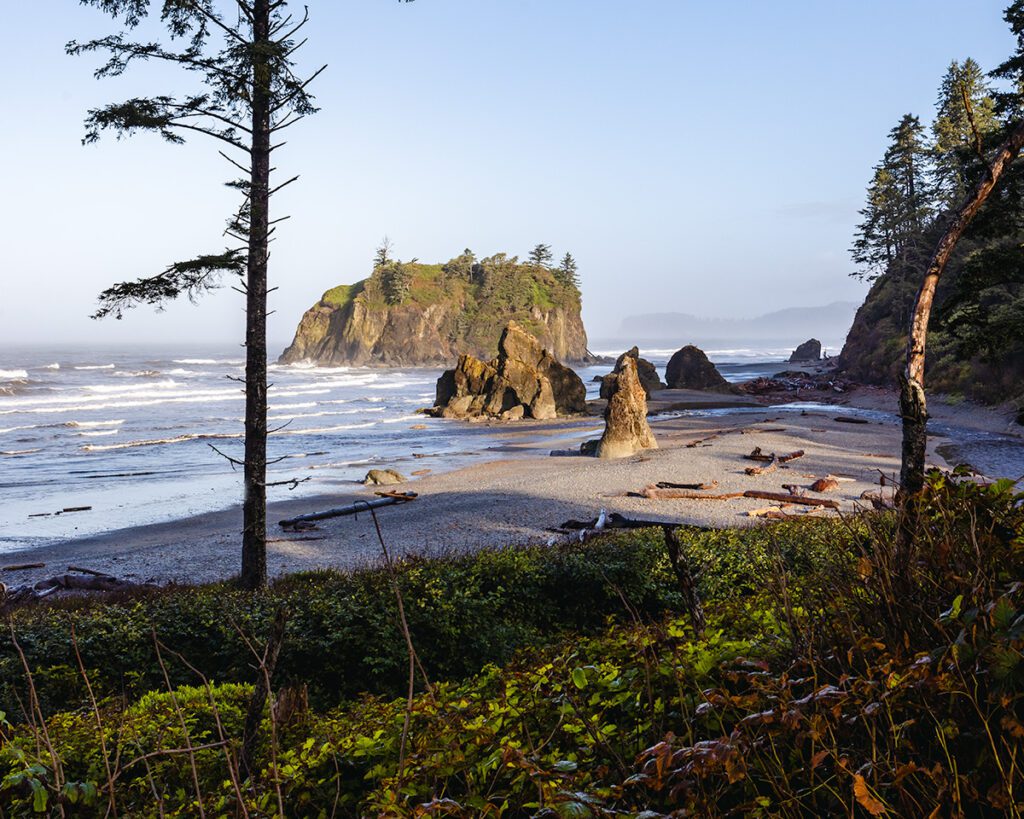 Ruby Beach
We highly recommend starting your trip to Olympic National Park on the more western side. Here you can explore Ruby Beach which offers beautiful coastal views. The air here is extremely crisp and if you get there early you might even have the beach all to yourselves. This beach is also great if you have a dog with you as it's dog friendly. Just remember to bring a leash with you and to clean up after your pup.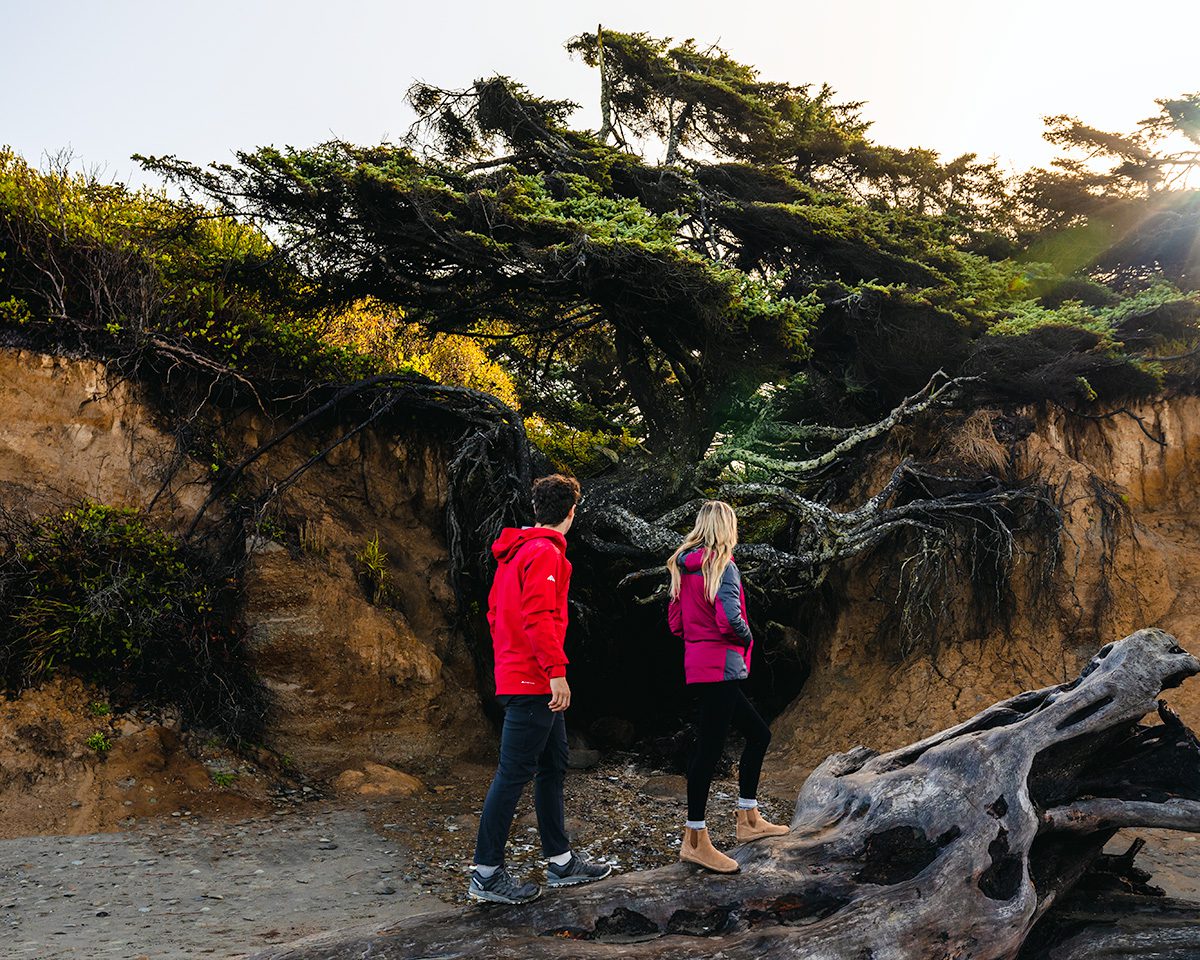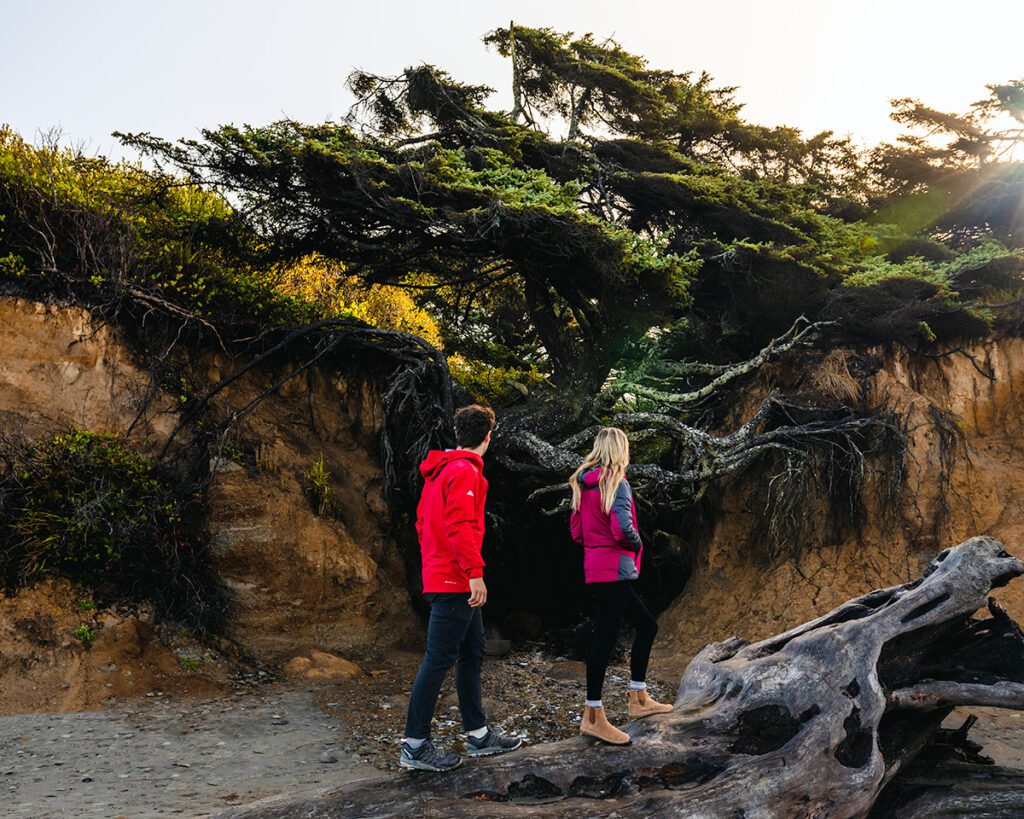 Tree of Life
Next up, we went to see the Tree of Life. This tree is perfect for families with small children or anyone who doesn't want to hike much. The Tree of Life was basically right next to the parking lot and was really cool to see. This area is also dog friendly, but the beach does get kind of busy as the day goes on. With that said, the Tree of Life and the beach around it is very beautiful and are fun spots to check out.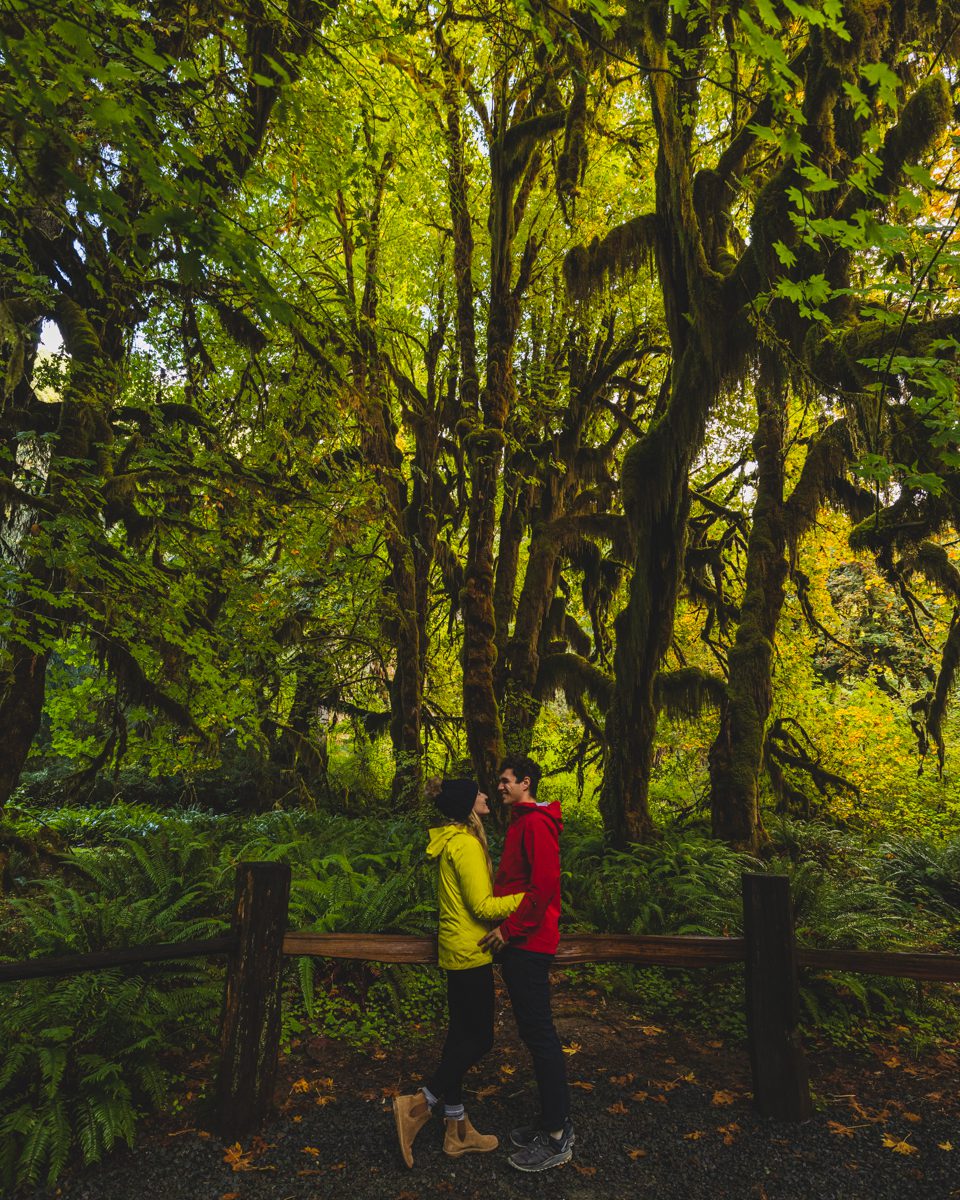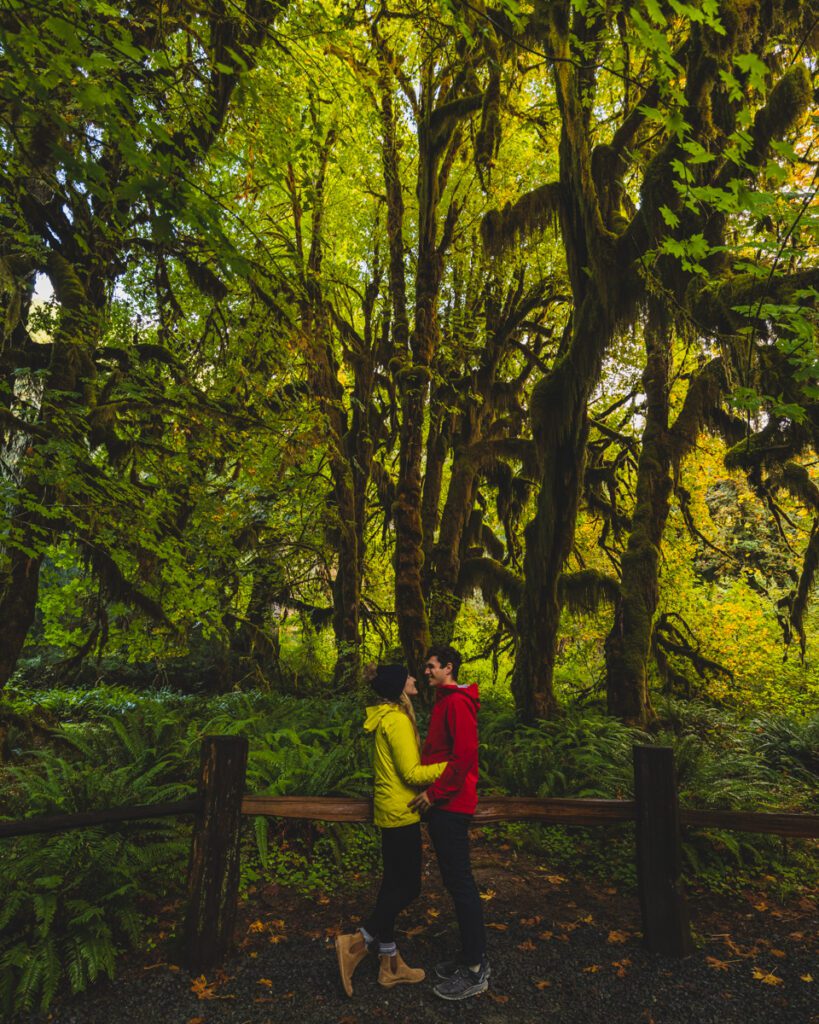 Hoh Rain Forest Hall of Mosses
While in the Hoh Rain Forest, we hiked on the Hall of Mosses Trail. This hike is for all skill levels and is about 1.1 miles total with little to no elevation gain. The trail is very well maintained and can be heavily trafficked at times. If you do this hike, we highly recommend going all the way to the end of the trail. There's a beautiful area called Maple Grove and it was easily our favorite part of the hike.
Spruce Nature Trail
Next is the Spruce Nature Trail. This hike is about 1.4 miles roundtrip. There is little to no elevation gain and unfortunately you must leave your dogs at home. The trail itself shows off mossy trees and "nurse logs", which are fallen trees. You can actually combine this with the Hall of Mosses Trail if you'd like to make your hike a little longer.
Hoh River Trail
From what we saw, the Hoh River Trail leads to many different other trails in the park near Forks, WA. The actual trail itself is about 17.4 miles one way and takes you to see the Mount Olympus Blue Glacier. You can either do the trail as a backpacking trip, or just hike along out and back as far as you'd like. If choosing do a backpacking trip, make sure to get wilderness permit reservations.
Sol Duc Falls Trail
This trail is about 1.6 miles roundtrip. The Sol Duc Road closes for the winter season so make sure to keep that in mind when planning your trip to Olympic National Park. When on this trail, we got poured on by the rain, but it gave us a chance to stand under and check out a super cool shelter that was built in 1939. It's located right before you get to the bridge, and we recommend checking it out or using it to wait for the rain to calm. We loved the bridge at Sol Duc Falls, it was extremely loud but offered amazing views of the waterfall.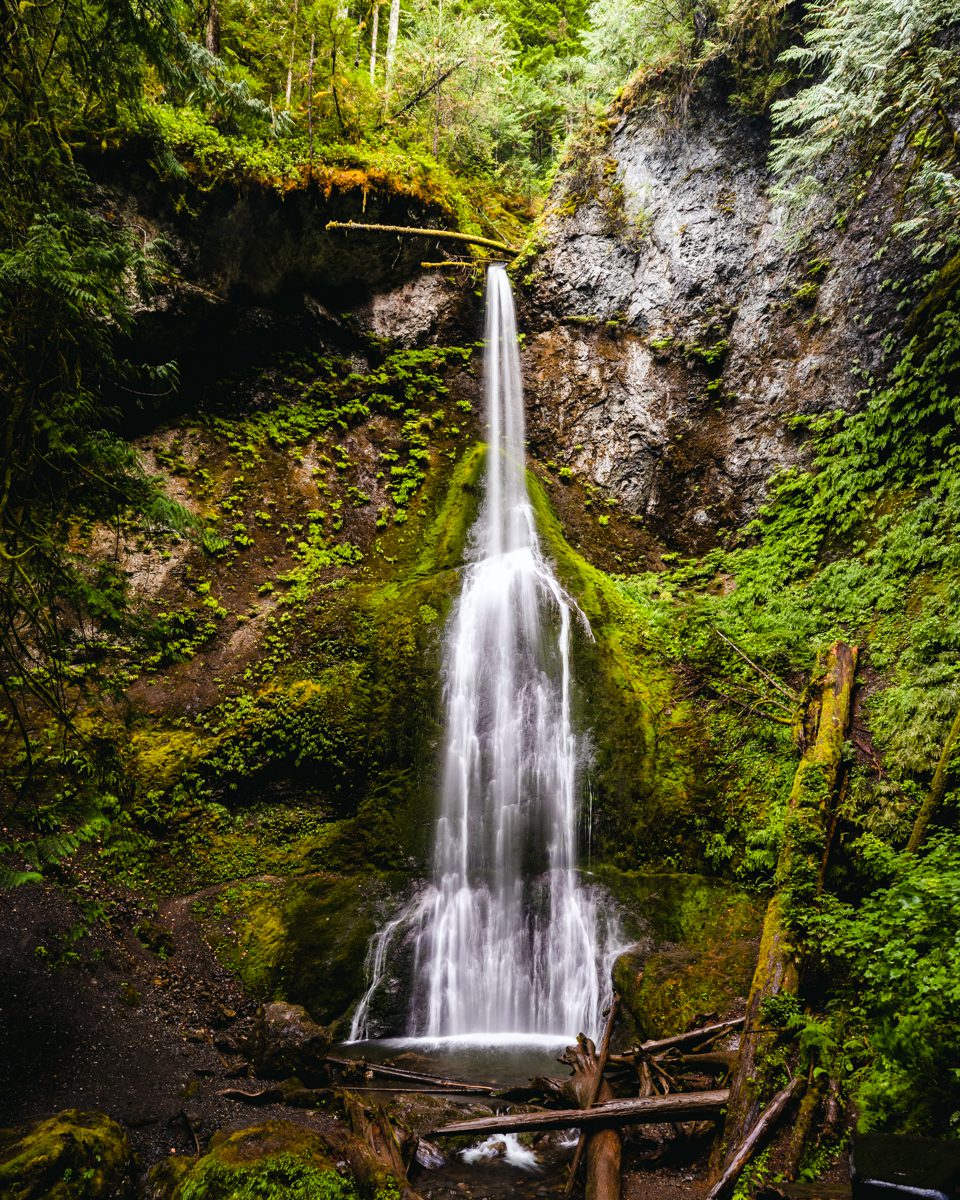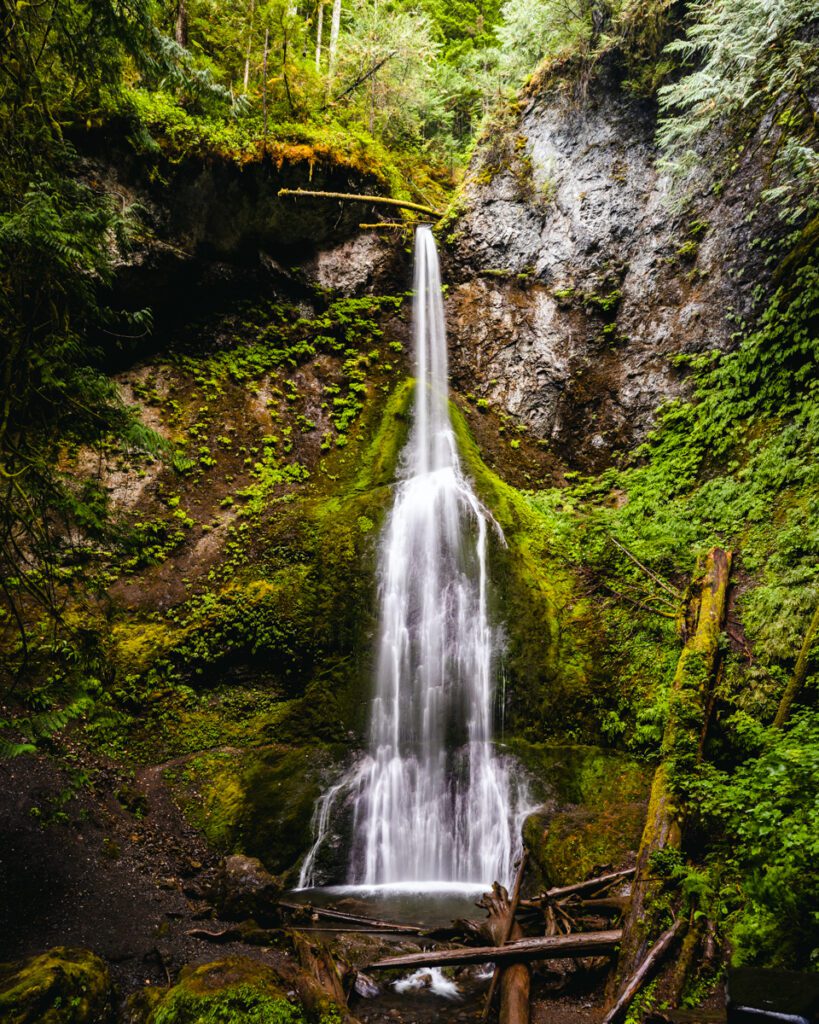 Marymere Falls
Next, we recommend doing the hour drive from Sol Duc to Mount Storm King. Here you'll find Marymere Falls. This trail connects to Mount Storm King at the base of Crescent Lake. The hike to the falls is very easy at 1.7 miles roundtrip and 298 feet of elevation gain. The waterfall itself isn't very big but it's super pretty and in the summertime, you can take a dip in the water.
Mount Storm King
Mount Storm King is a pretty difficult hike. It comes to 4.1 miles total but has 2,106 feet of elevation gain. If you're wanting to do this hike, we recommend bringing plenty of water and snacks to help get you to the top. The top has stunning views that we unfortunately weren't able to see. About 12 switchbacks in we ran into a couple people that were on their way down. They told us the view wasn't worth it due to the cloud cover and rain. We were pretty bummed, but plan on visiting again and finishing the hike. With that said, we highly recommend this hike to all adventure lovers and hope the weather allows you to see the beautiful views from the top.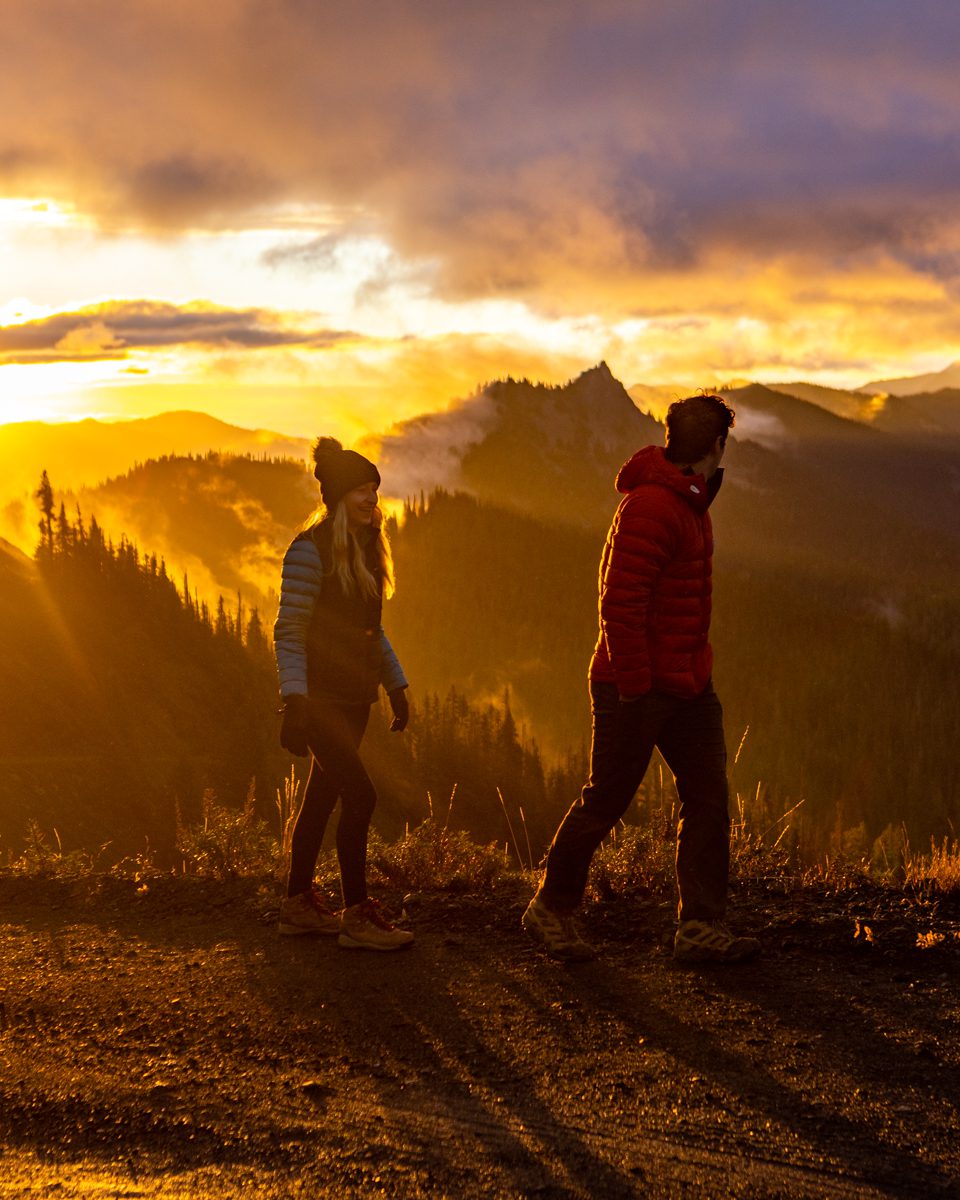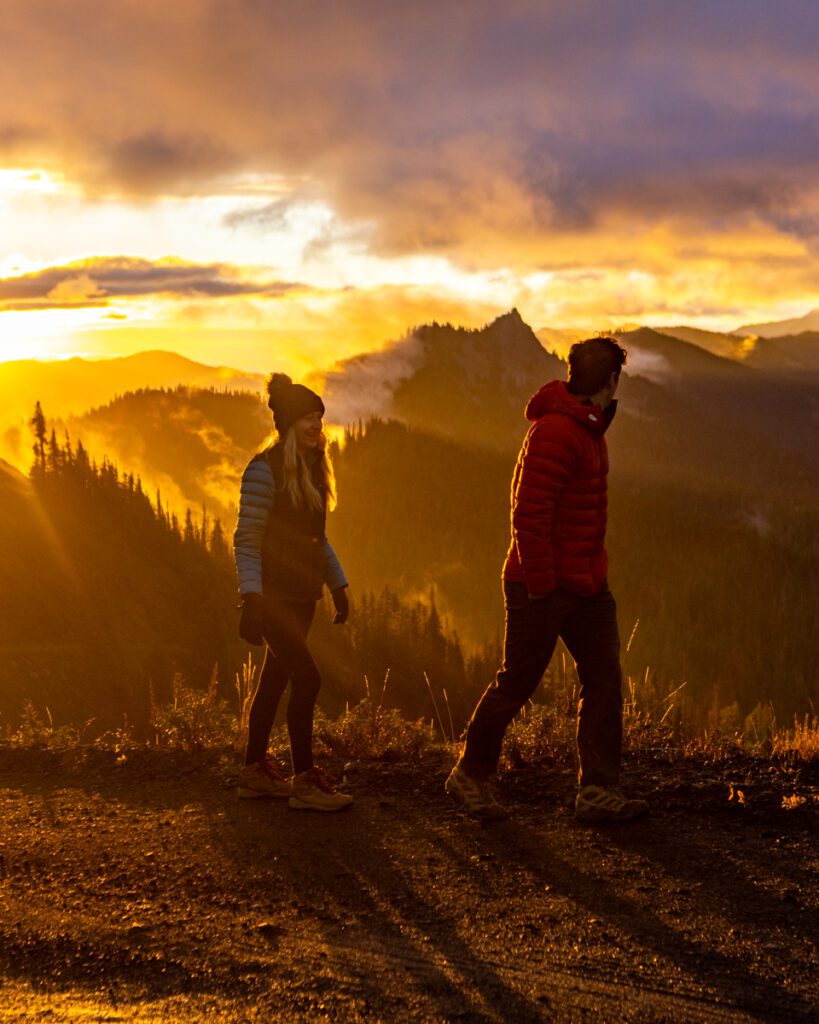 Hurricane Ridge
This viewpoint was absolutely stunning. We came for sunrise and seeing the sun peeking out of the clouds and over the mountains was unreal. The sky was cloudy and moody, and it was definitely cold, but so worth it. We loved coming for sunrise, but we're sure sunset is just as beautiful. No matter what time of day you come, this spot is a must see in Olympic National Park.
Best Hikes Nearby Olympic National Park
If you're making a round trip adventure from Seattle, you can check out these optional add on hikes for more adventures as you make your way back to the airport.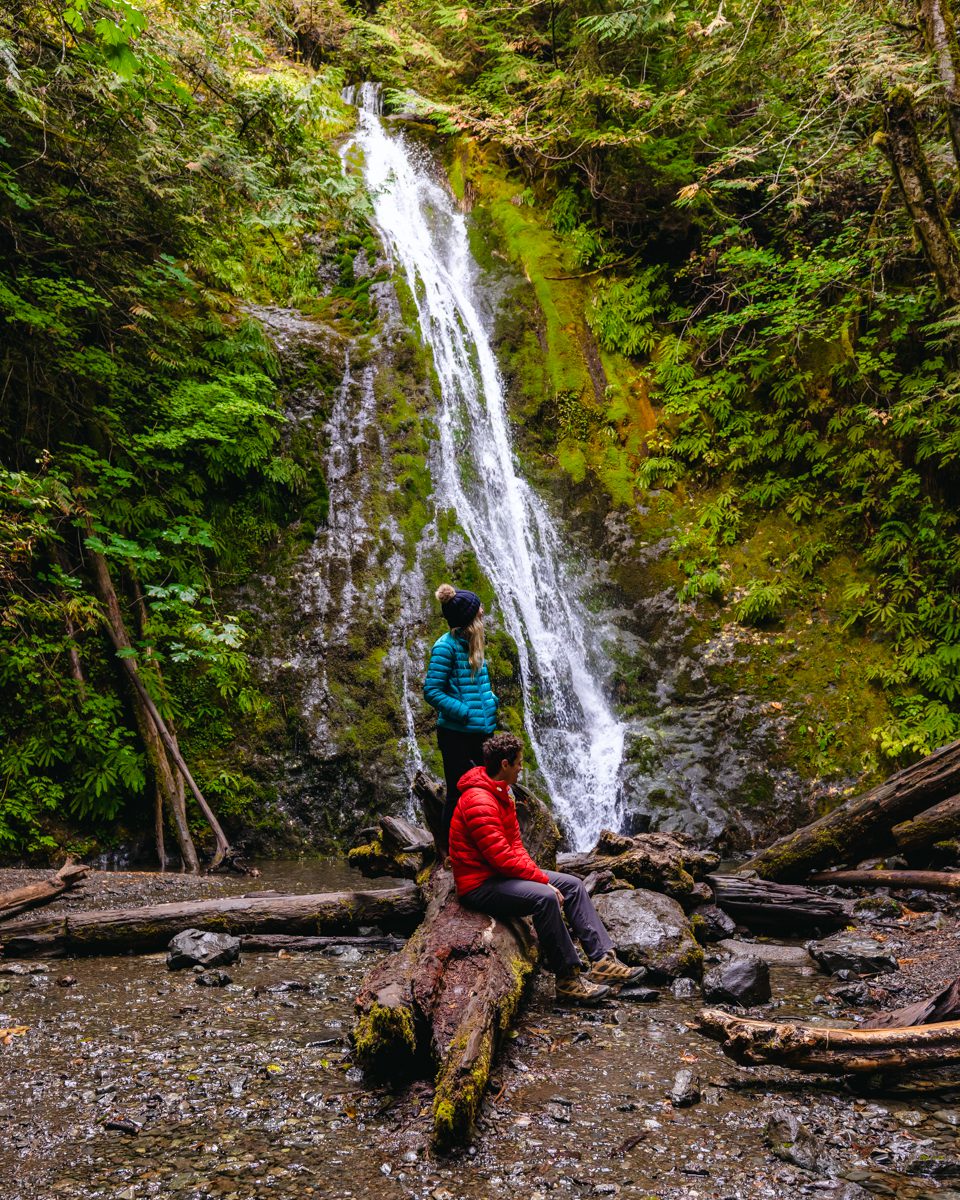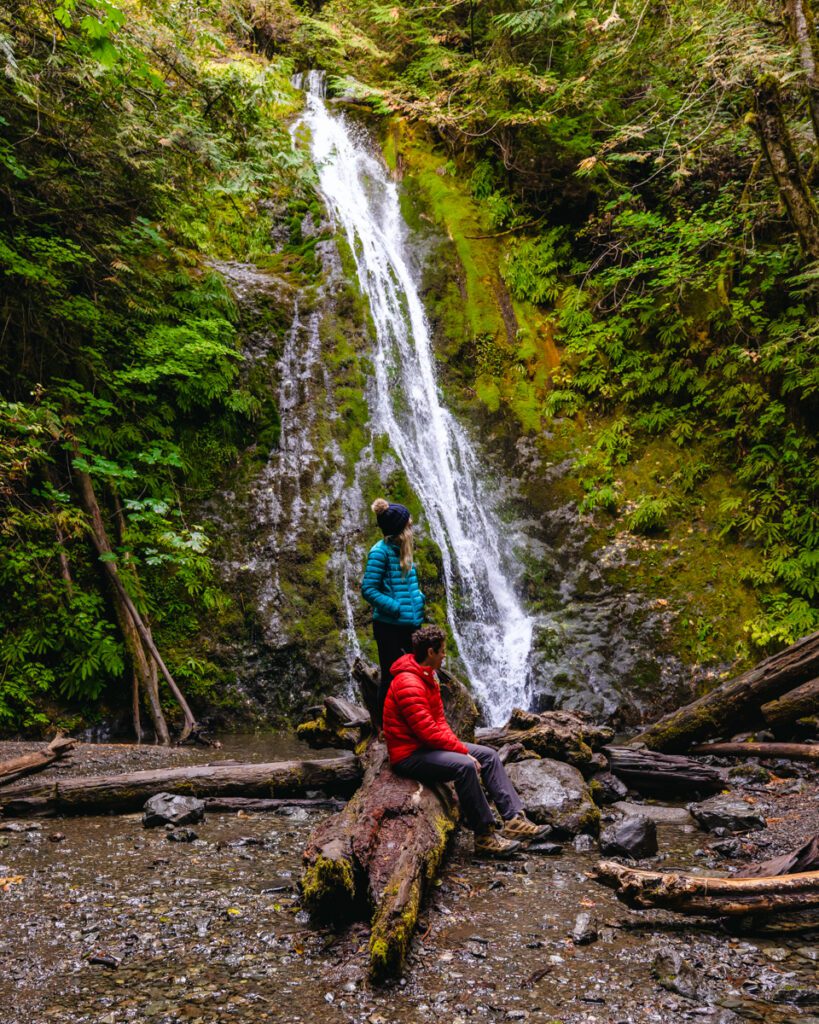 Madison Falls
This super short hike is .25 miles and is handicap friendly. It appeared to be a little less known as there weren't many people there with us. The waterfall was beautiful and looked like something out of a tropical forest. It gave us Hawaii vibes for sure and we highly recommend checking it out.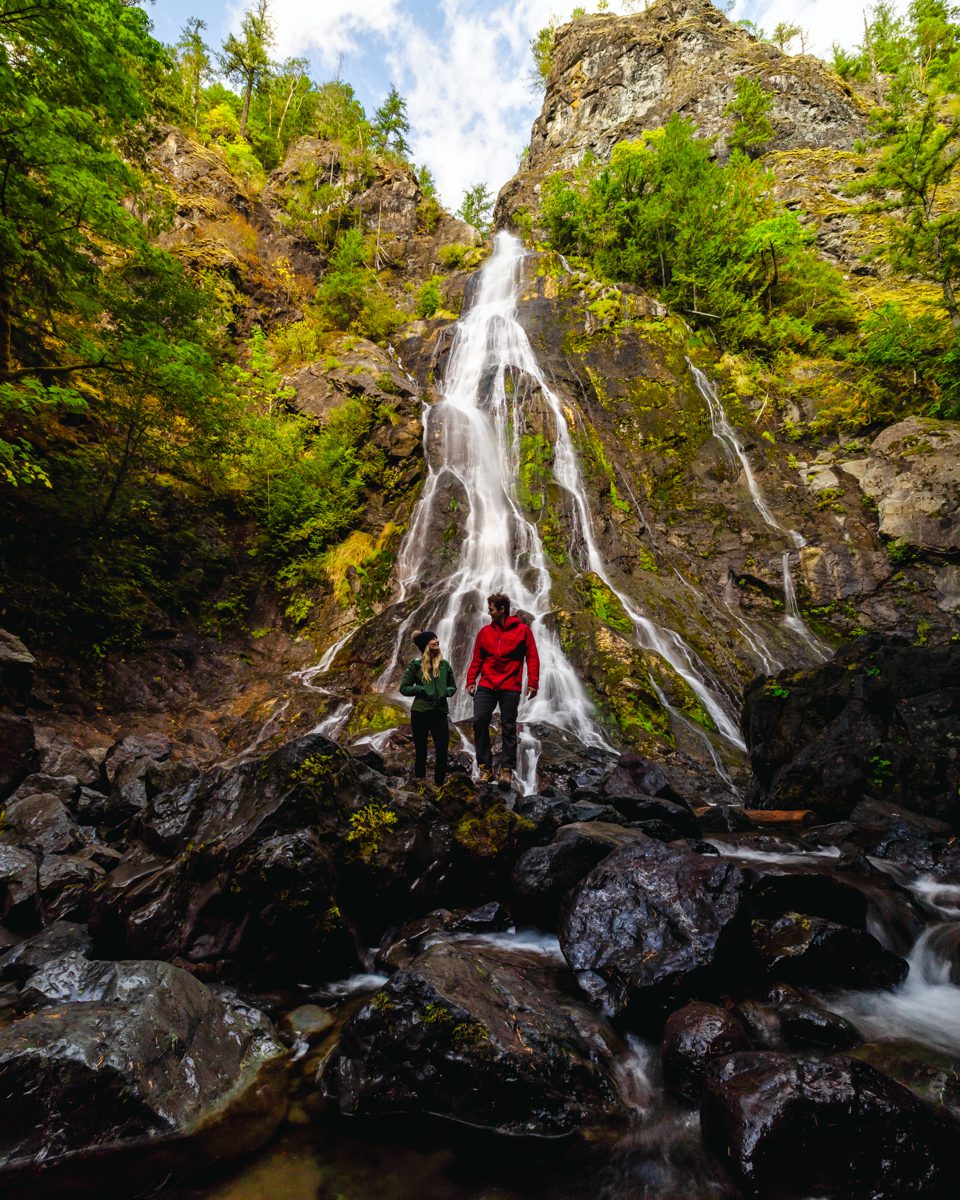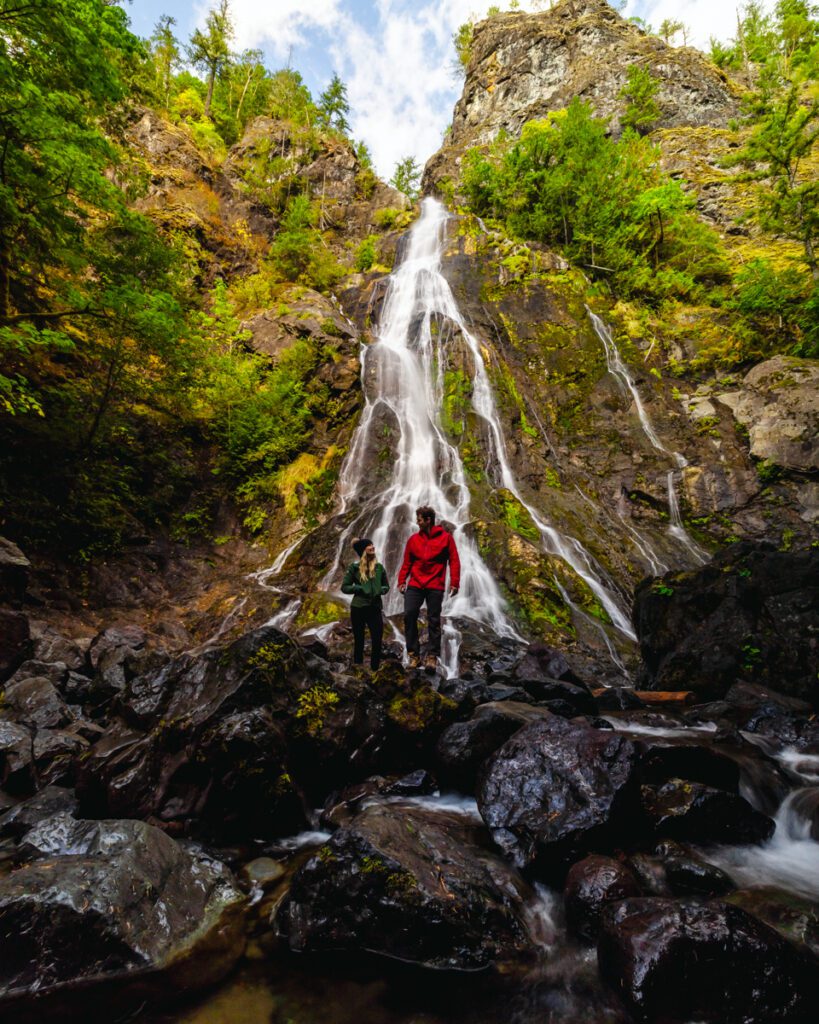 Rocky Brook Falls
Here at Rocky Brook Falls, we got to witness salmon migrating upstream. We don't see much of this in Southern California, so we found it super cool to watch. They have a board on the trail you can check out and learn what kind of salmon there are and where they're going. The trail itself was very slippery so we definitely suggest wearing shoes that have good traction to avoid slipping.
If you're wanting to snap some photos of the falls, we recommend getting there earlier in the day because the sun makes the pictures a little hard to expose for. Either way, if you're on your way back to Seattle, we suggest stopping to check out this beautiful waterfall.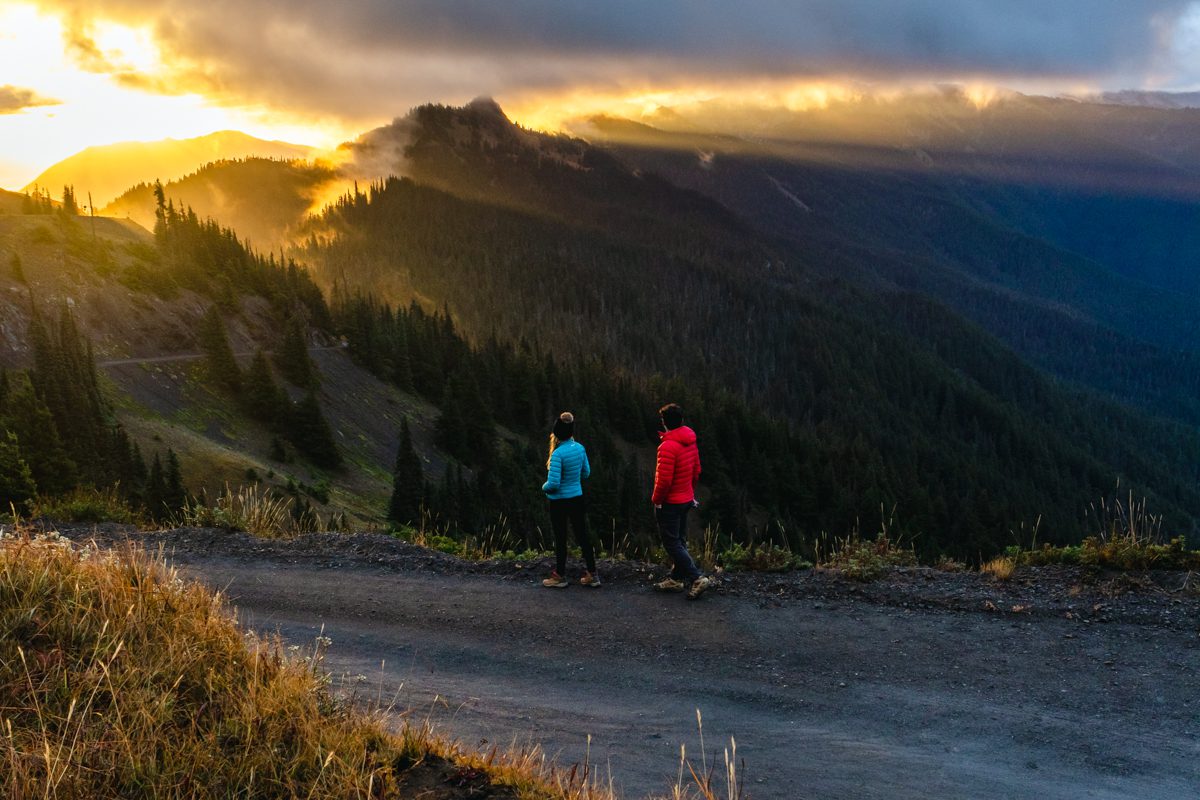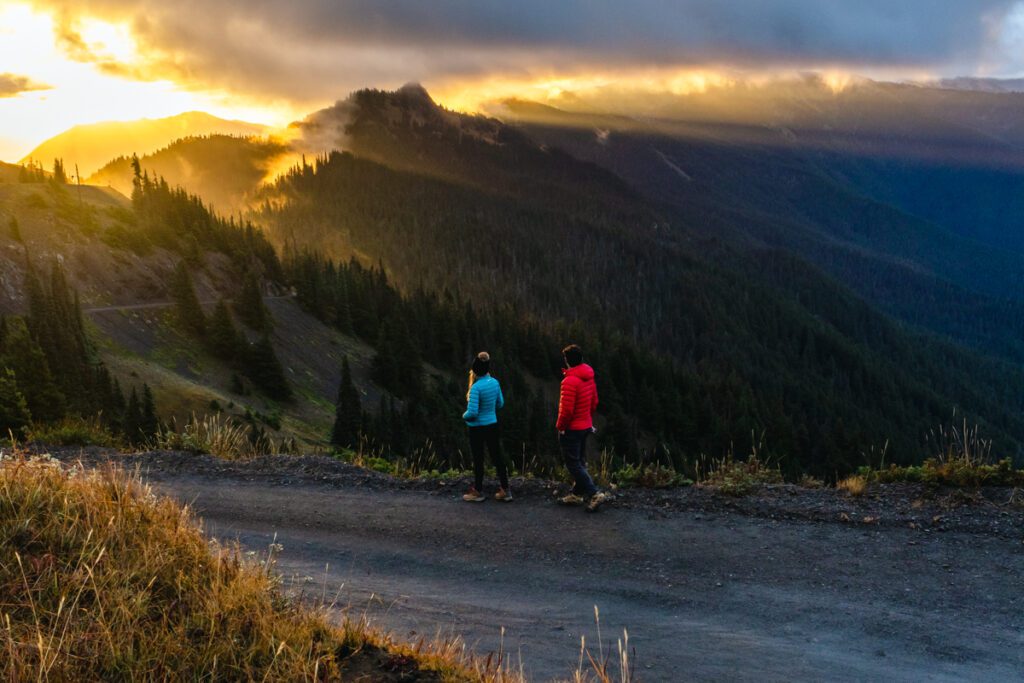 Olympic National Park is such a magical place, and we think it's a must see for every adventure lover out there. We hope our guide gave you some nice tips and tricks you can use when planning your visit to this park. If you've been to Olympic National Park, let us know what your favorite hikes and spots are in the park.