Holiday Gift Guide for the Adventure Lover in 2022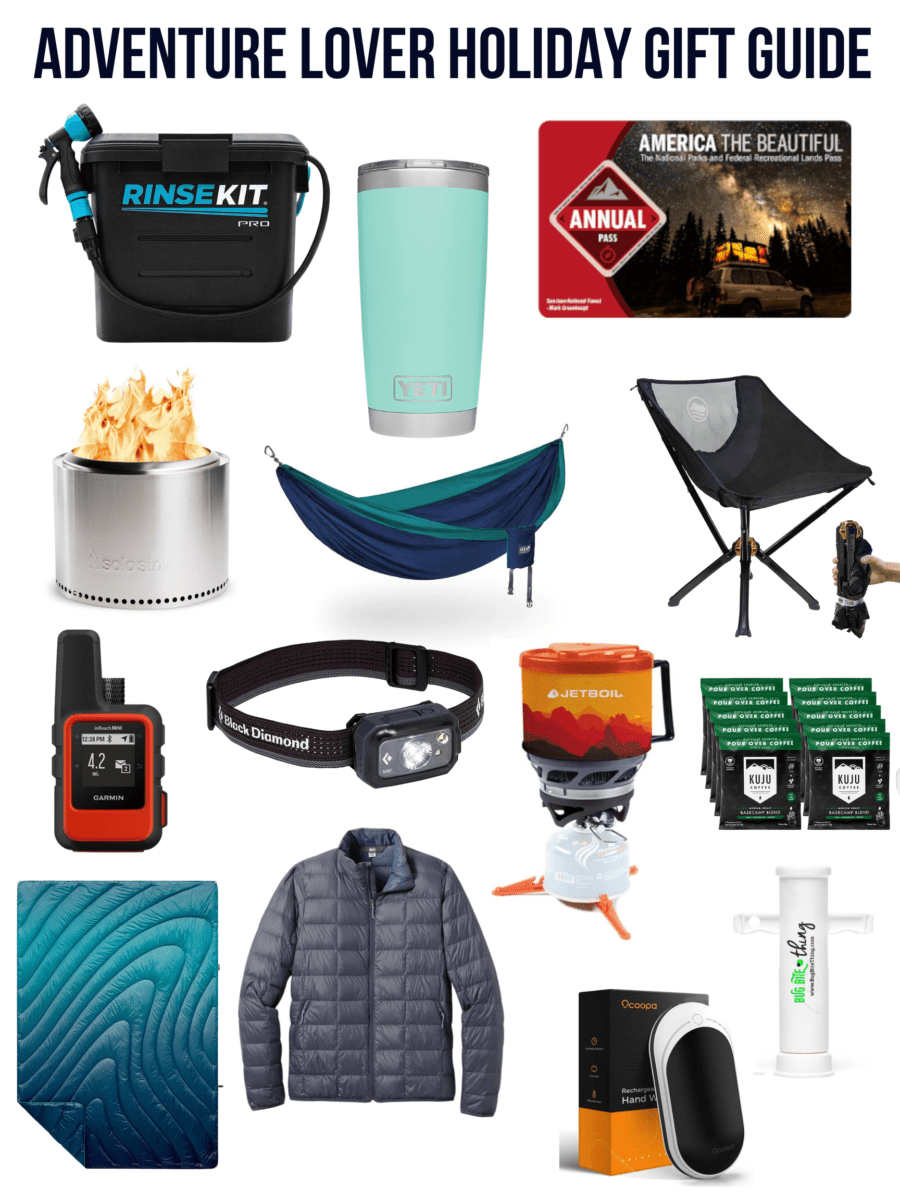 The holidays are here and with that comes the crazy chaos of buying gifts for all your loved ones. To make your holiday season that much easier, we've compiled a list of fun, unique gifts the outdoorsy people in your life will love. Whether they're an avid camper, professional hiker, or casual outdoor enthusiast, our holiday gift guide will help keep them prepared, comfortable, and warm on their adventures.
These are some of our favorite outdoorsy items, big and small that we believe every adventure lover needs. 
Outdoorsy Holiday Gifts
National Parks Pass
If you want to get a holiday gift that will really wow them, get them a National Parks pass. This is the gift that will keep on giving throughout the year. If your friend or family member enjoys exploring the many National Parks in the U.S., getting them a year worth of unlimited access is sure to be the perfect gift. Furthermore, this gift is perfect for the experience lover or the friend that already has everything.
Black Diamond Headlamp
The Black Diamond Headlamp is perfect for anyone who enjoys sunrise or sunset hikes. This gift will help guide them through the trails in the dark.
Yeti Tumbler 20 oz
For those that need a lot of caffeine to kick start their day, the 20 oz Yeti Tumbler will help them do just that. The larger size allows extra coffee or tea and is great for those mornings where they might have to drive a ways to reach their trail head.
ENO Singlenest Hammock
The Singlenest or Doublenest Hammock are ideal gifts for all adventure lovers. We love taking our hammocks on our camping trips to read in, nap in, or simply enjoy the views. They pack down super small so they're great for day hikes and backpacking trips.
Smartwool Base Layer
For all the outdoorsy people who love to explore during the colder months, this Smartwool Base Layer is a must-have. This shirt will keep them warm under their jackets and also allow for breathability during any strenuous activities. 
Jet Boil Flash & Minimo
The Jet Boil Flash is great to bring along for anyone looking to make tea, coffee, or dehydrated meals. It provides an easy way to boil water while camping and is compact enough to bring backpacking. Whereas the Jet Boil Minimo is geared more towards those who enjoy cooking their own meals while out in nature and is also highly recommended for backpackers. 
Deuter Men and Women's AC Lite Backpack
If you're shopping for anyone who loves backpacking or is maybe wanting to get into backpacking, look no further than the Deuter backpack. This backpack is comfortable, light weight, and has lots of pockets for storing your essential items. Offering backpacks for both men and women and many different colors, you're sure to find the perfect one for your adventure lover friend or family member.
Also, the nice thing about these backpacks in particular is how adjustable they are for all heights!
Luno Life Car Camping Mattress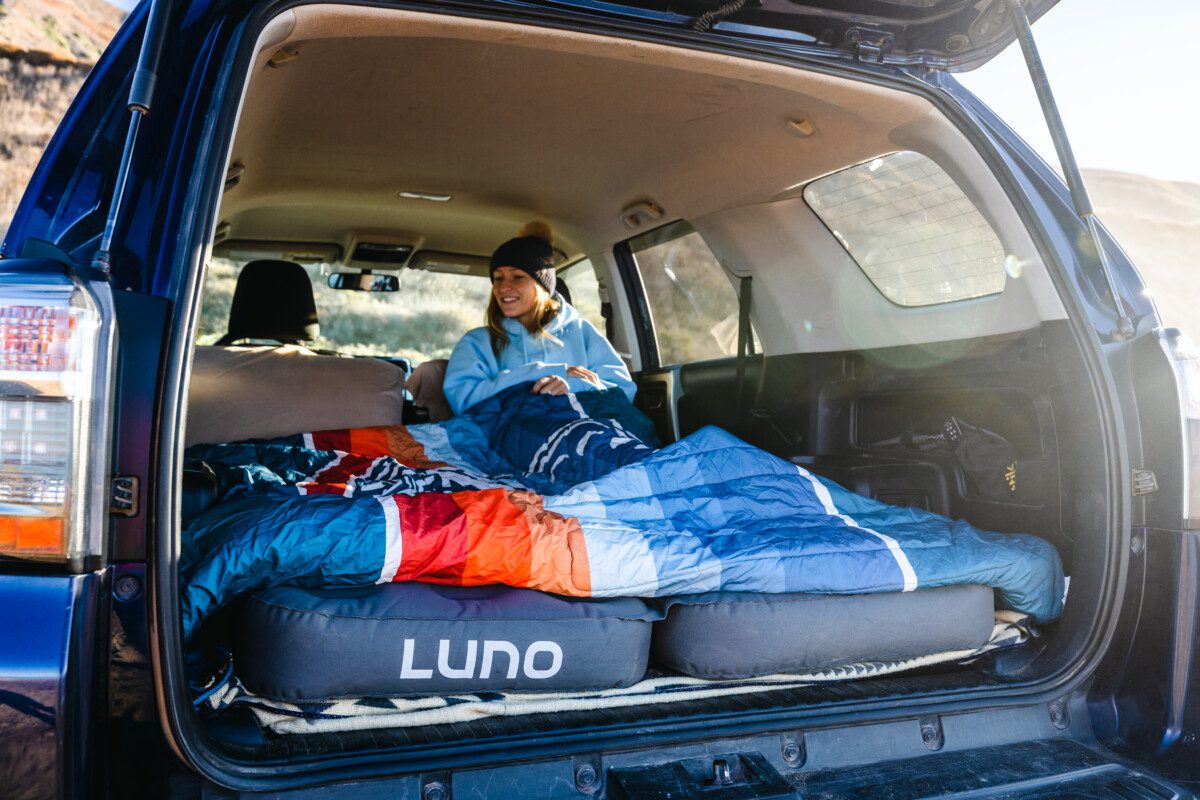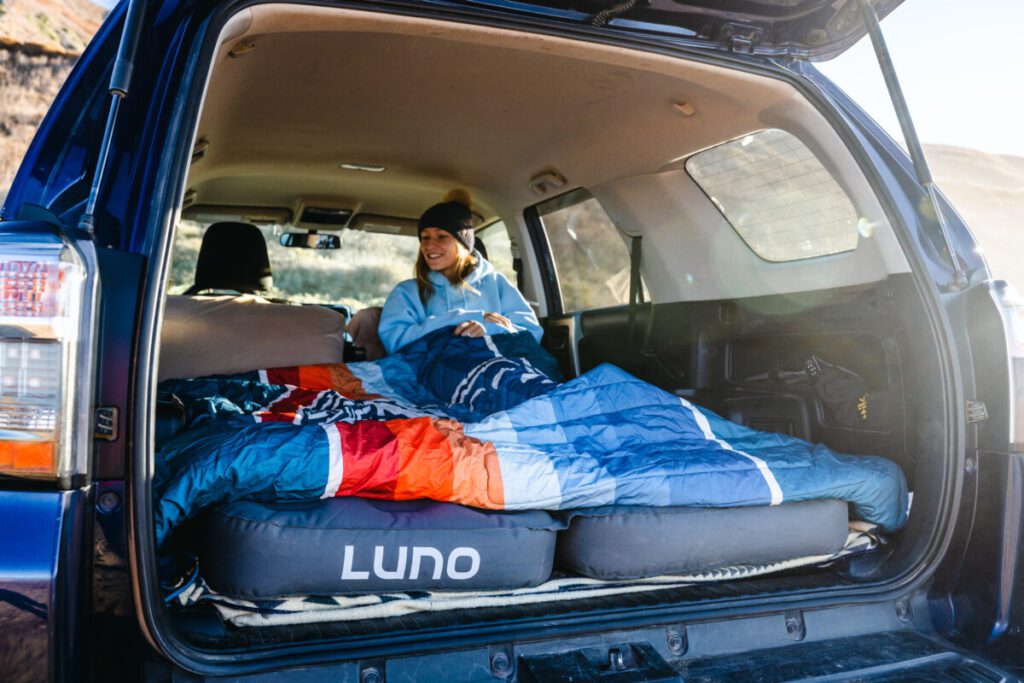 Do you know someone who loves adventuring in their car? The Luno Car Mattress is a must-have for those that enjoy car camping. We love using our mattress on our trips and being able to feel comfortable when away from our beds.
Rinsekit Pro
This gift is perfect for anyone who enjoys camping, surfing, hiking, biking, or any other outdoor activity. The RinseKit Pro allows them to clean off their gear and themselves while on the go! Help them to feel refreshed and ready for the next adventure.
Cliq Chairs
If an adventure lover you know is in need of compact camping chairs, we recommend checking out Cliq Chairs. These chairs are comfortable and fold down to the size of a hydro flask which makes them easy to take anywhere. They are the perfect practical holiday gift for your avid campers or road trippers. We've been using these for 3 years now and absolutely love them!
Moonshade
Moonshade is a great gift for van lifers or car campers. Providing 9 ft by 7ft of shade, this awning attaches to almost any solid surface and is very compact and easy to assemble and disassemble. We attach ours to the side of our 4Runner for shade while camping and love it! You can either get suction cups or ties to tie to a roof rack. Our readers can use our exclusive coupon code PASSPORT30 for $30 off your purchase!
Patagonia Nano Puff Jacket
Staying warm while in the great outdoors is essential. During this holiday season, get your friend or loved one a Nano Puff Jacket to keep them cozy whether they're hiking, biking, or snowshoeing. Patagonia offers an array of cute colors.
For more of our favorite outdoor apparel, check out our go to hiking and backpacking clothes here.
Garmin In Reach Mini
The Garmin In Reach Mini is an essential item that every outdoorsy person needs. If any of your adventurous loved ones or friends don't have one, add this to your holiday list for them. This holiday gift will help them to stay in touch when they are out in areas that don't have cell service. Being able to communicate their whereabouts or if they're in danger will give you and them peace of mind knowing help is always just a button away.
Packing Cubes
Give the gift of organization this year. Packing Cubes are perfect for any adventure lover that is looking to stay organized while on the road. They're great for those that want to stay compartmentalize their clothes in their suitcases. Additionally, not only are they great for air travel, but they're perfect for road trips as well.
Rumpl Puffy Blanket
If you're looking for a fun and practical holiday gift for the adventurous people in your life, we recommend purchasing them a Rumpl Puffy Blanket. These blankets are not only warm and cozy, but they also come in tons of super fun colors and patterns. Experiencing wear and tear is what this blanket was made for, which makes it ideal for using in the great outdoors. They are the best for road trips!
Solo Stove
Give the gift of smoke free camp fires this holiday season. I think we can all agree that the smoke on campfires is not enjoyable. The Solo Stove Bonfire provides campers with an extremely warm and long-lasting flame to cozy up next to without having to smell like smoke the next day.
It comes in a travel bag, so it's easy to transport for road trips as well. It's perfect for those wanting to bring campfires home or for those that want a contained pit while on the go.
Outdoorsy Holiday Gifts for the Stockings
Spork
If you are looking to give a holiday stocking stuffer that is both useful and non-expensive, a Spork is perfect. This gift is great for all kinds of outdoor enthusiasts, especially those that use dehydrated meals.
Bug Bite Thing
Being in the great outdoors means bug bites are inevitable. This year you can help your family members or friends fight the itch with the Bug Bite Thing.
Darn Tough Socks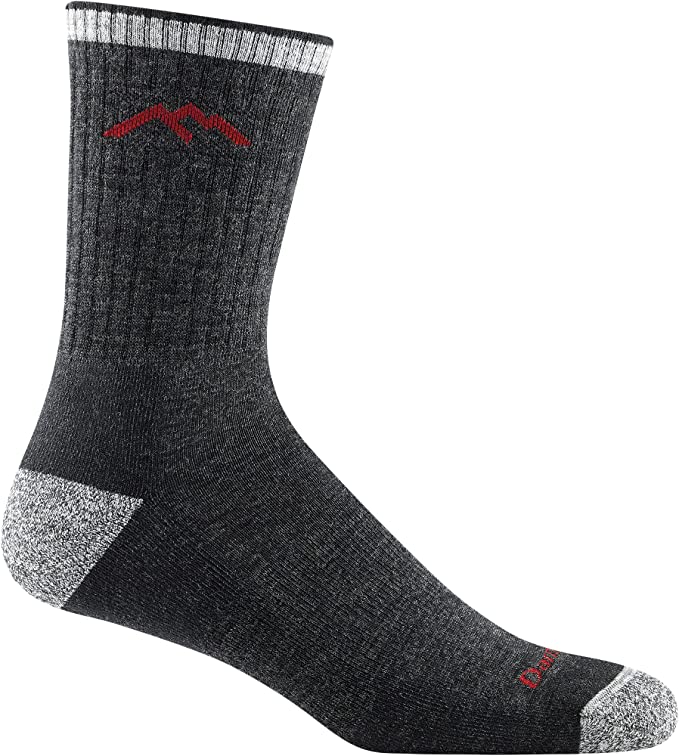 Give the gift of durability this year with Darn Tough Socks. Gifting this stocking stuffer will ensure that your loved one's feet will be comfortable and warm on any outdoor activity they choose to go on. We love these socks and wear them on all our hikes. We especially love the hiker Micro Crew designs for our outdoor adventures.
Carhartt Beanie
Carhartt Beanies are both practical and stylish. You can't go wrong with adding this to someone's stocking. They are the go to for tons of adventure content creators for a reason!
Rechargeable Hand Warmers
If you have a friend or family member that loves exploring the outdoors in the winter months, we highly recommend getting them Rechargeable Hand Warmers. Regular hand warmers lose their warmth quickly, but these stay warm for hours and recharging them is extremely easy.
Kuju Coffee Gift Set
This holiday gift is perfect for those who love to enjoy a cup of coffee while backpacking or even just camping. All they need is a mug and some hot water and they'll have a delicious cup of joe in minutes. We love bringing Kuju Coffee with us on trips because it's super easy to make and store.
Hiking Emergency Kit
Having an emergency kit is essential for all outdoor enthusiasts. You never know what could go wrong and it's always best to be prepared. If any of your adventurous loved ones or friends don't have one, we recommend gifting them the a Hiking Emergency Kit.
Mosquito Head Net
A Mosquito Head Net is ideal for those that want to avoid bug bites and be able to hike in peace.
Holiday Gift Guide Shopping
Thank you for reading our 2022 holiday gift guide. We hope this list was helpful for your holiday purchases coming up. Let us know what some of your favorite outdoorsy gifts are.