How to Take a Kayaking Weekend Trip in Santa Cruz Island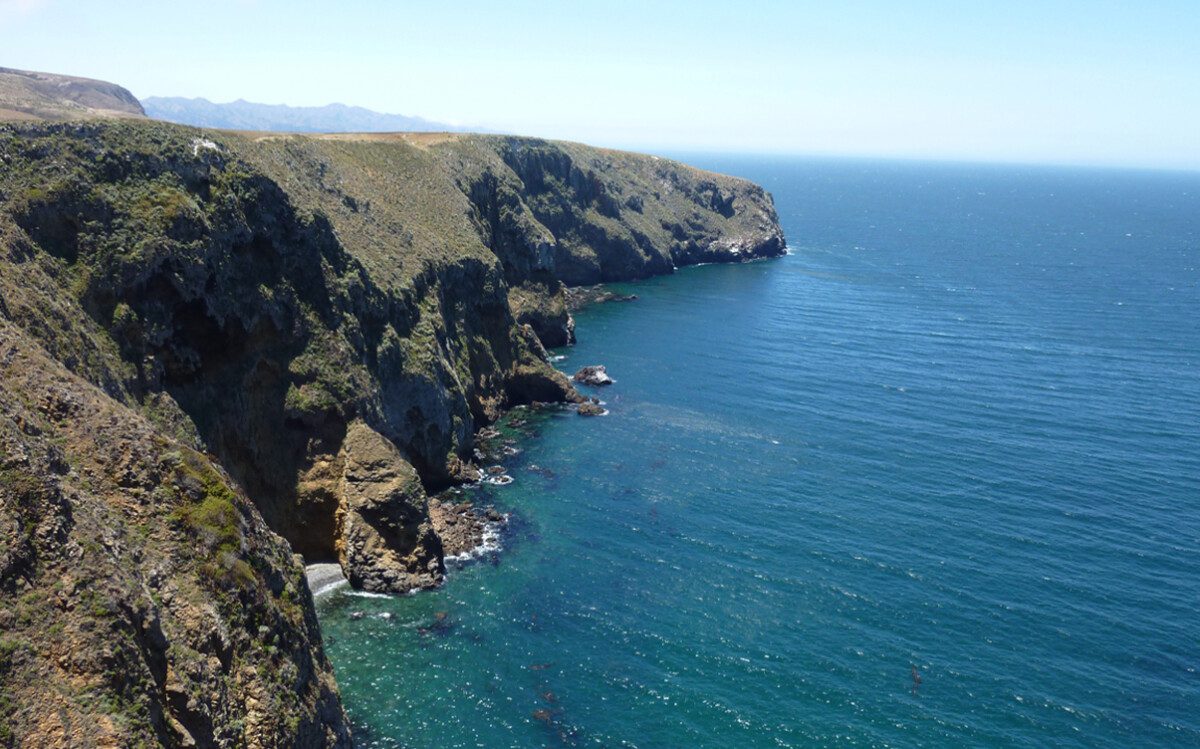 Kayaking can be a lot of fun if you know what to expect and how to prepare. It's an absolute joy to paddle around an island under your own power, with complete freedom to explore and check out anything that interests you. As California natives, some of our favorite kayaking destinations are just a short hop away, off the coast of Los Angeles: Santa Cruz Island and its surrounding area.
If you want to have a memorable experience, explore some local islands, and soak in the sunshine, we have a bunch of tips to make it a great weekend getaway.
All About the Santa Cruz Islands
First off, we should clarify: we're talking specifically about the Channel Islands, a series of islands off the coast of California. Why? There's another set of islands called the Santa Cruz Islands, all the way out in the Solomon Islands area off the coast of Australia. While these are also beautiful and wonderous, they're a lot harder to get to and definitely outside the range of a weekend trip.
The Channel Islands are a series of eight islands just 25 miles off the coast of California. They've been the subject of decades of hard work from the Nature Conservancy to restore an ecology once on the brink of collapse. Now, they show you what SoCal looked like before we built giant cities all across it, and it's wonderful. The islands are also divided into two chains: northern and southern. Northern is where most tourism takes place, and what we're focusing on today.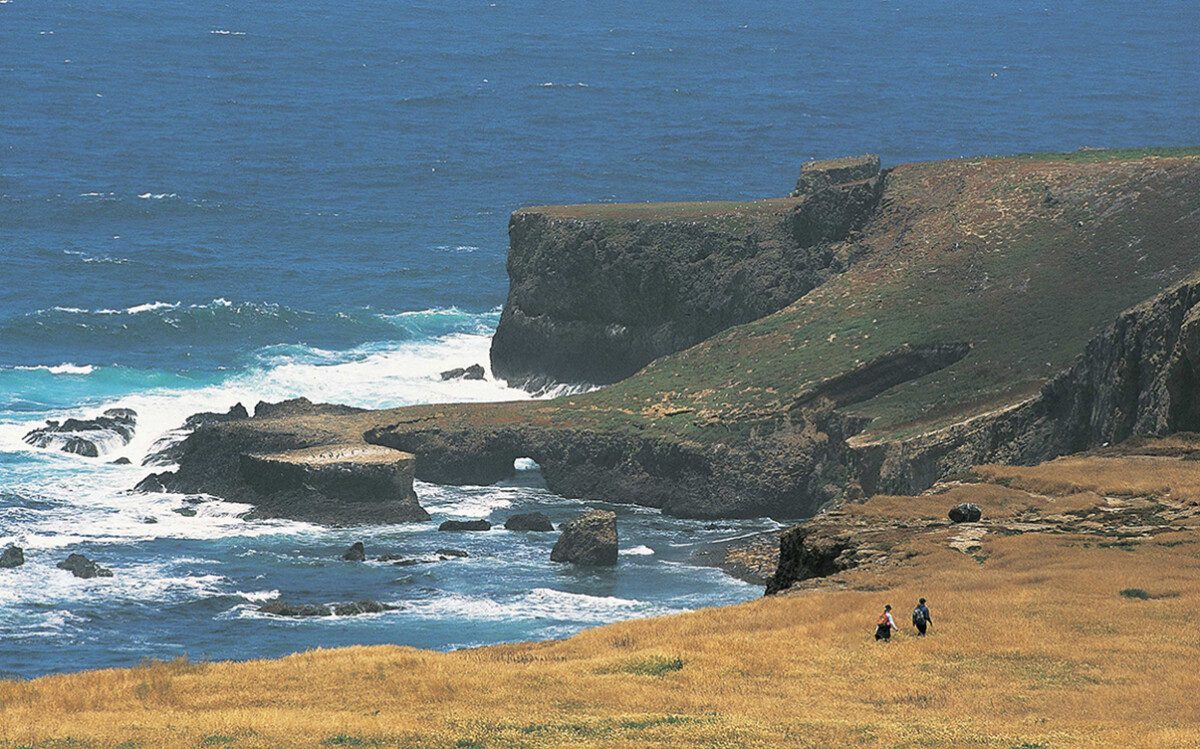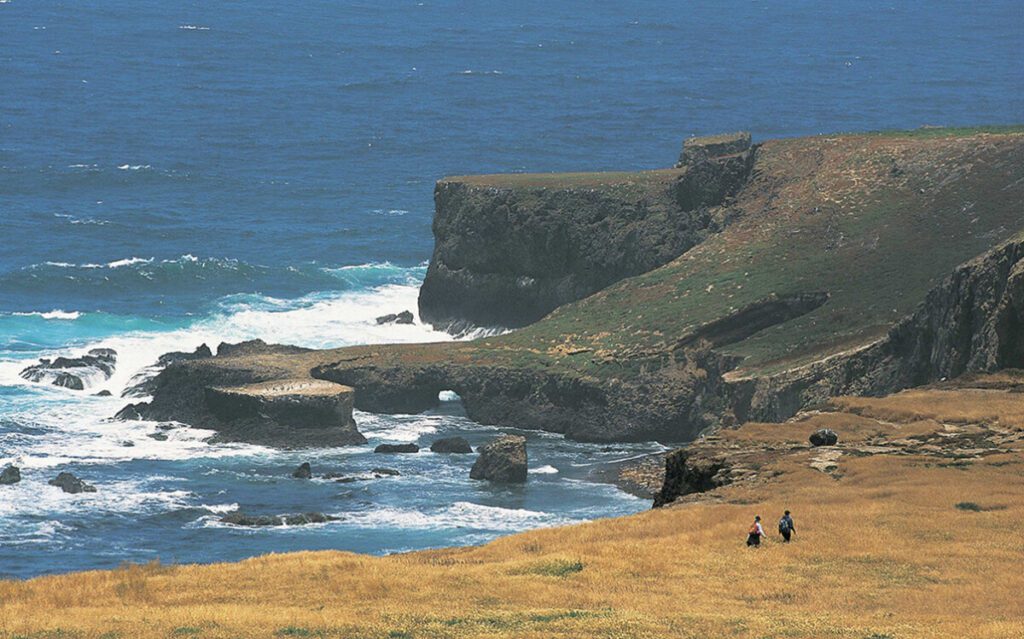 The main island, which is the busiest and hosts the only harbors official tours land at, is Santa Cruz Island. It's a great home base for your first adventure out, and there's a ton to explore without ever reaching the other islands. With plenty of hiking, coves, caves, and all sorts of watery attractions, there's more than enough to fill a weekend.
The second-largest island is Santa Rosa Island, which is somewhat less rugged but also less developed. It's a great secondary destination if you're looking for more backcountry adventuring or a longer kayaking journey.
Third up is San Miguel Island, the furthest west out in the Pacific. It's maybe not the most interesting island in the chain (decades back, it was described as "a barren lump of sand," though it has undergone significant restoration since), but it's home to a ton of interesting wildlife.
The smallest of the northern chain is Anacapa Island, which is a set of three small, rocky outcrops jutting out of the waves. Kelp forests off the coast provide excellent snorkeling and diving opportunities, while a simple two-mile trail system gives you a bit of hiking when the sea has worn at you a bit.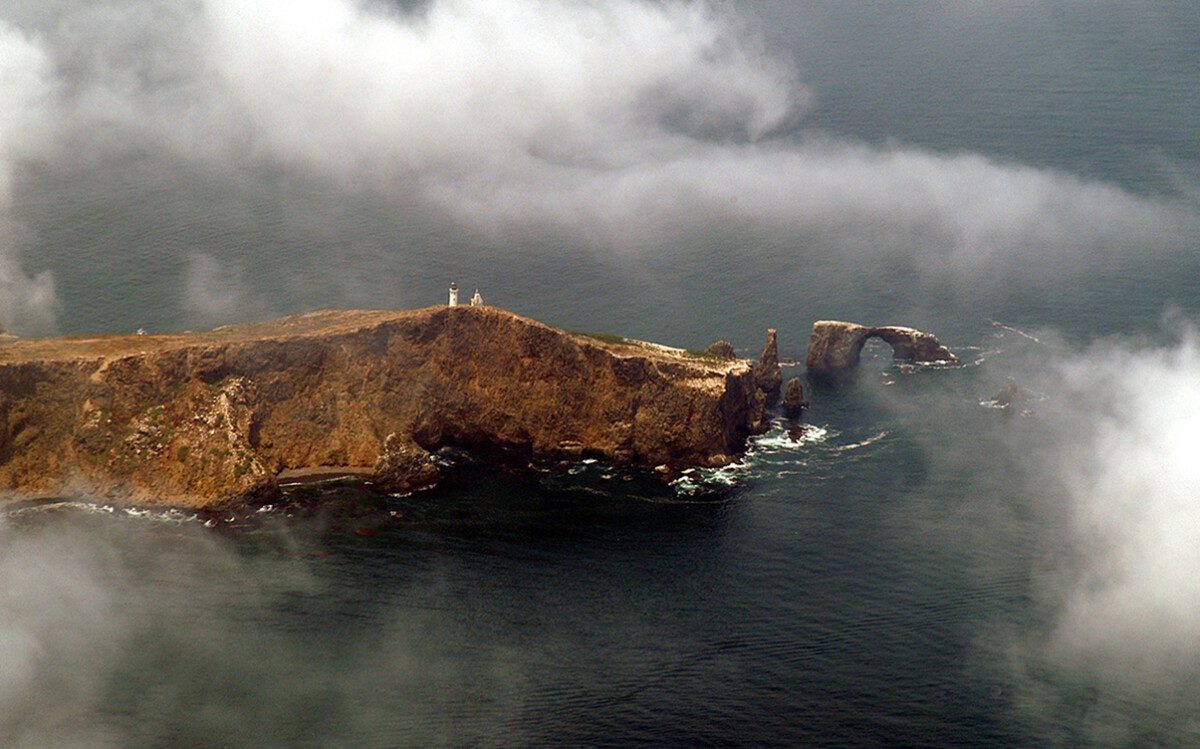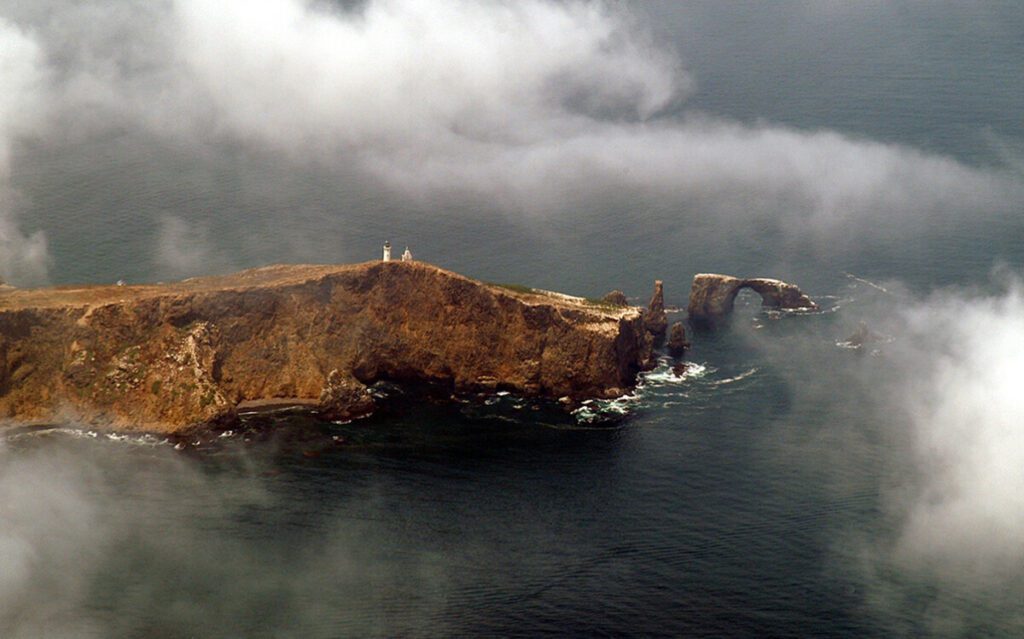 The southern chain includes the remaining three islands.
Santa Barbara Island is a one-square-mile island with a ton of untouched beauty. It's technically part of the northern grouping according to which agency controls the islands, but it's geographically closer to the southern group.
San Nicolas and San Clemente are both great secondary destinations once you've had your fill of the main islands.
Santa Catalina is the only island in the chain with permanent human residents, including the town of Avalon.
Planning your island adventure for a weekend trip can be tricky with all these options, so here's our best advice.
Planning a Kayaking Weekend Trip
A weekend getaway to the Santa Cruz islands is easy to get rolling, but you still want to lay the groundwork for a successful weekend. Since it's just a quick overnight trip, you don't need to pack for the long haul, but you still need to be prepared.
Where do you start? Ventura or Santa Barbara. Unless you have your own private boat, you'll be taking a boat from Island Packers out to the Channel Islands to start your vacation. There are a few other places you can depart from, but the closest are those two.
Note: Island Packers provides both trips in and out, and full tours, depending on how much guidance you want on your trip.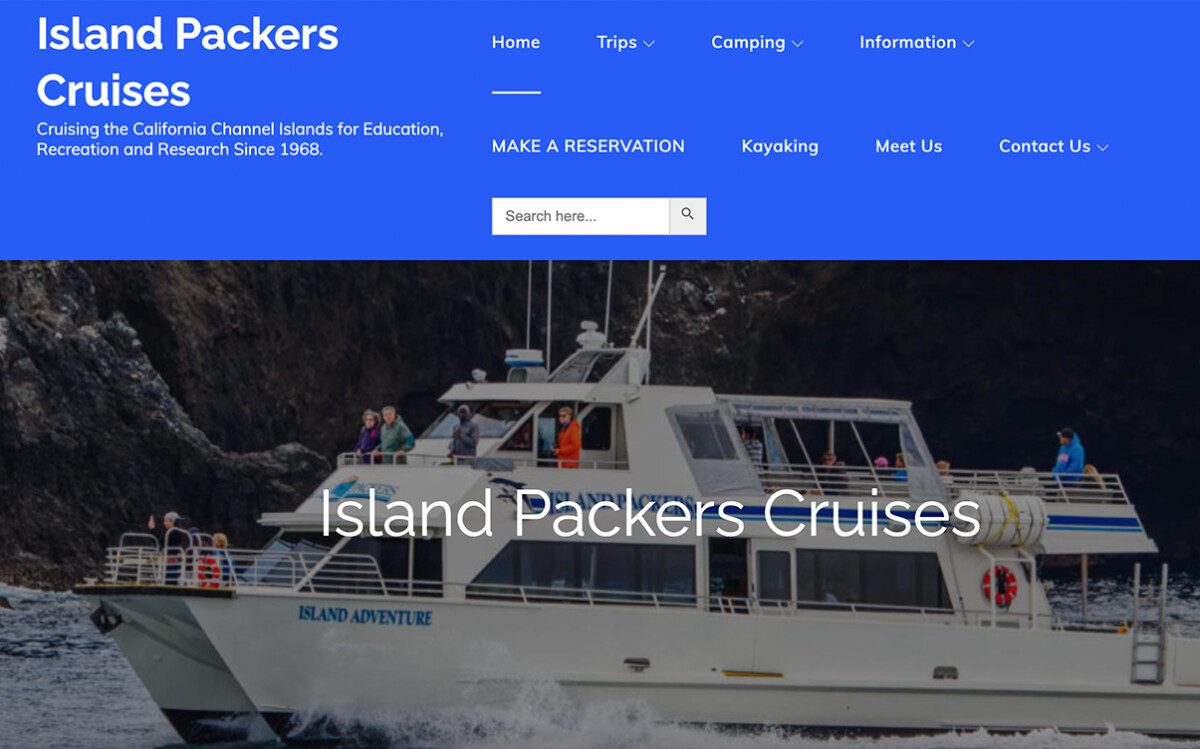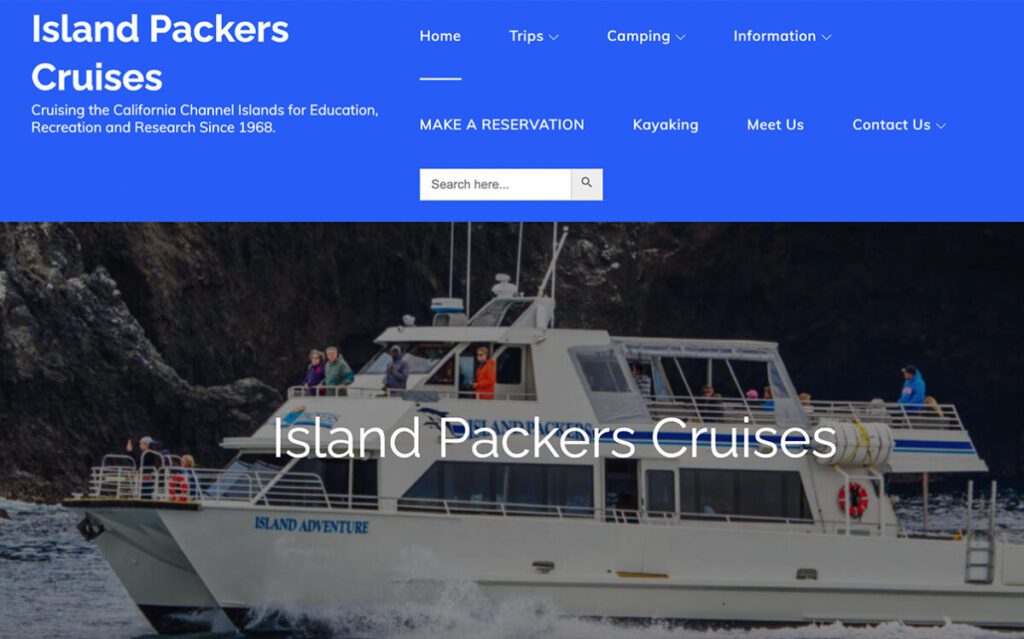 A weekend trip full of kayaking will include one night of camping (or two if you have an extended weekend), and there are a couple of campgrounds on the main island, and some more camping available on Santa Rosa Island for the more adventurous campers.
Since you're camping – not staying in nicer facilities – everything we usually say about camping applies.
Comfortable clothing is a must. Remember, kayaking means you're getting wet, so be prepared with extra dry clothing and gear.
Have the right gear. Camping supplies can vary depending on location, but you definitely want to make sure you bring what you can carry; your gear is ferried to the island with you, but they won't haul it around for you.
On a similar note, prepare for the weather. Even in the summer, long sleeves and warm gear can be necessary for cold ocean winds and rapidly changing weather. UV protection is also a must-have, especially if you'll be out on the water for hours. It's really easy to be burned, even on overcast days!
Bring a camp stove. Campfires are not permitted on the islands, so you'll need to make do with what you can bring in.
On that note, bring your own food and some water. The main campgrounds, at least on Santa Cruz Island, have spigots with water available, but you'll still want to bring backup water and means to carry some when you go out kayaking so you don't dehydrate on the water. You'll need even more water if you go to the backcountry camping spots since they don't have even rudimentary facilities.
Test and check everything. You really don't want to be out on the island ready to set up, only to find your tent is missing a pole or has a tear in the side!
Do your research. Planning a few destinations to hit, registering for a place in the campgrounds, and building an itinerary is a strong foundation. While a more free-form adventure can be fun, it's best for experienced pros who do it all the time.
Make sure you can hoist your gear. Most of the campgrounds at least require hiking or stairs to reach from the anchorages, and some require ladders. If you can't haul your gear up to your space, you're going to have a hard time.
You'll need to book space in the campgrounds, since most of the land is protected and you can't just set up shop on whatever beach you like. Each of the islands has an official campground, and Santa Rosa and Santa Cruz islands both have limited backcountry camping available. Make sure you read ahead and don't camp where it's not allowed!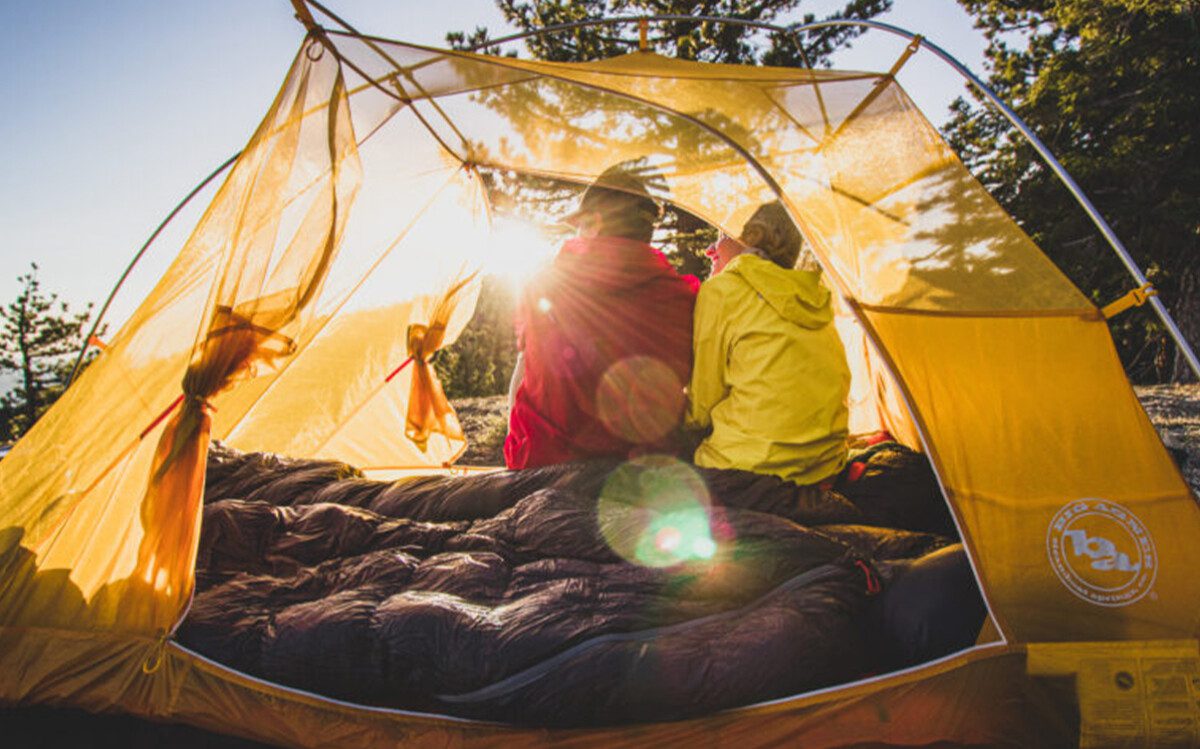 Make sure you pick the right time of year for your trip. The Channel Islands are rougher and much more dangerous during the winter months (November through May), and it can change both the conditions and the schedule of the boats used to get to and from the island.
You have three options for kayaking the islands.
BYOK: Bring Your Own Kayak. For experienced kayakers, you can book space on one of the shuttle boats to bring your kayak with you and explore at your own pace. You're on your own, though, so make sure you understand kayak safety. Island Packers also has specific guidelines for acceptable kayaks, found here.
Rental Kayaks. You can rent a kayak to bring with you from the appropriately named Channel Island Kayak Center. Located on the mainland, you have to book your kayak before you head out because there are no facilities on the islands. Make sure to do this in advance, because they can only ship 18 kayaks a day. You'll also need to book transportation to the island separately.
Guided Kayaking. This is the best for less experienced adventurers. A guided experience shows you all the hot spots and minimizes the risks and dangers of kayaking alone. You can book your adventure through the Channel Islands Adventure Company.
Remember, water safety is incredibly important. People die kayaking even in safe areas every year, and the Channel Islands can be surprisingly harsh, especially when the weather turns unexpectedly. Make sure you have safety precautions, gear, and someone who knows where you've gone.
Schedules, Closures, and Warnings
As with any national land conservation, these islands are tourist destinations second and conservation areas first. That means a variety of factors, from weather to conservation programs to damage to wildlife, can close different areas of the islands at different times. For example, here's a warning directly from the National Park Service site:
"WARNING: Western Gulls Nesting on Anacapa Island From April Through Mid-August

During this time, visitors will encounter seabird rookery conditions: guano, strong odor, constant noise, bird carcasses, and birds protecting their territory. If visitors consider these conditions adverse, it is advised that they visit another island."
Make sure you check the Channel Islands Current Conditions page for warnings, closures, and other notices. For example, while writing this, part of San Miguel is closed off due to trail damage, part of Santa Cruz is closed due to a controlled burn, and part of Santa Barbara is only accessible by private boat.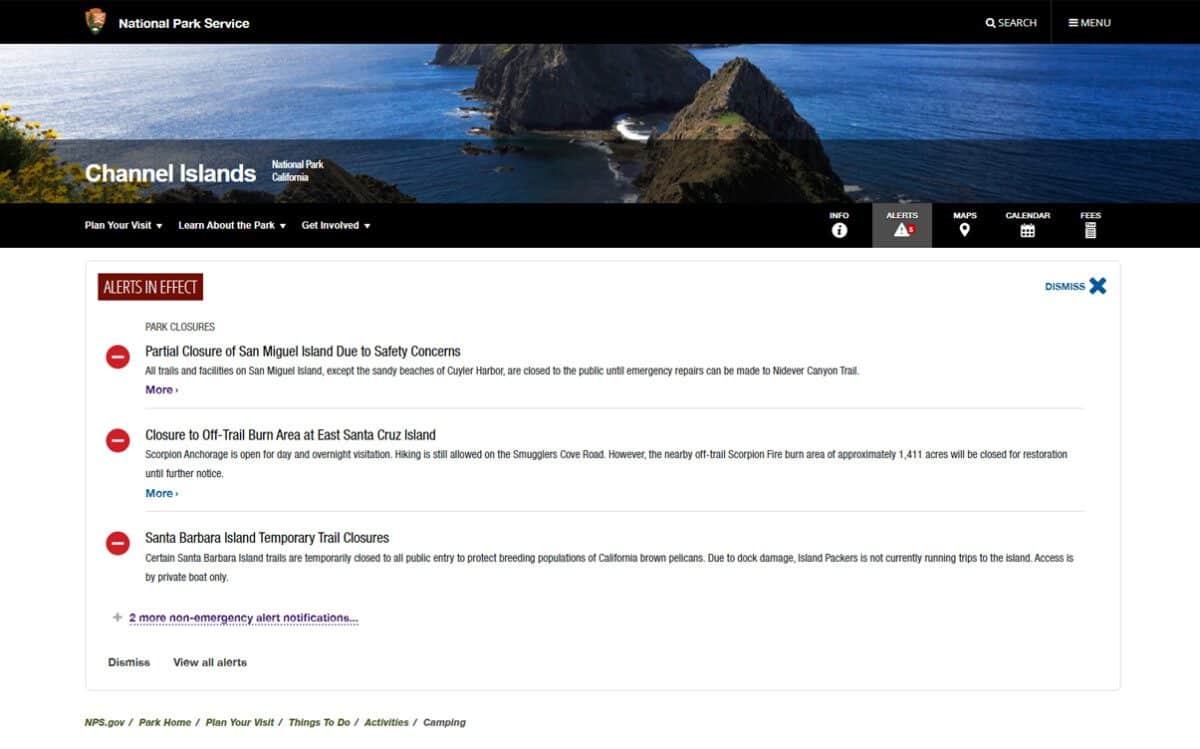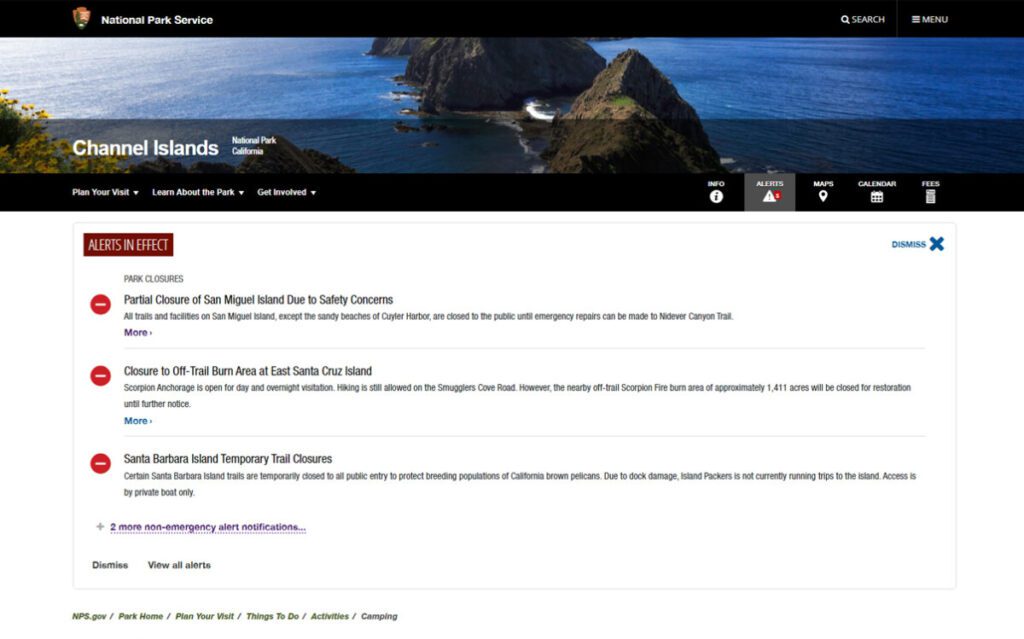 You should also be aware of what's not allowed on the islands. Some items are prohibited for safety reasons, and others for conservation reasons. You can't bring live or potted plants, soil, flowers, or firewood of any sort. You can't even bring unfinished wood, including hiking sticks! Corrugated cardboard is prohibited as well. No motor vehicles or bicycles are allowed, either, and single-use plastic bags are banned.
Most of this is typical and is part of the Leave No Trace ethos to which we subscribe. Leave nature as good as, or better than, you found it, so it's there for return trips and for others to enjoy.
Tips for Getting the Most Out of Kayaking
A weekend kayaking trip is a great adventure to get out of the city and onto the water without needing to pack up for an extended stay. There's more to it than just booking a tour and heading out, though. Do everything you can to make the most of your kayaking adventure!
Plan some destinations! It's not just about hitting specific islands; there are a ton of photo ops, cool attractions, and points of interest scattered around. For example, if you're basing yourself at Scorpion Anchorage, you can visit spots like Cavern Point Cave (8 miles one-way out) or more local destinations like Seal Beach Cave, L Cave, or Scorpion Rock Cave, all within a mile of the anchorage.
Build in some variety! Kayaking is great, but you'll probably want to get up and stretch your legs from time to time. There are a ton of hiking opportunities throughout the islands, and if something aquatic is more your speed, snorkeling is wonderful, and there's a ton to see just under the waves.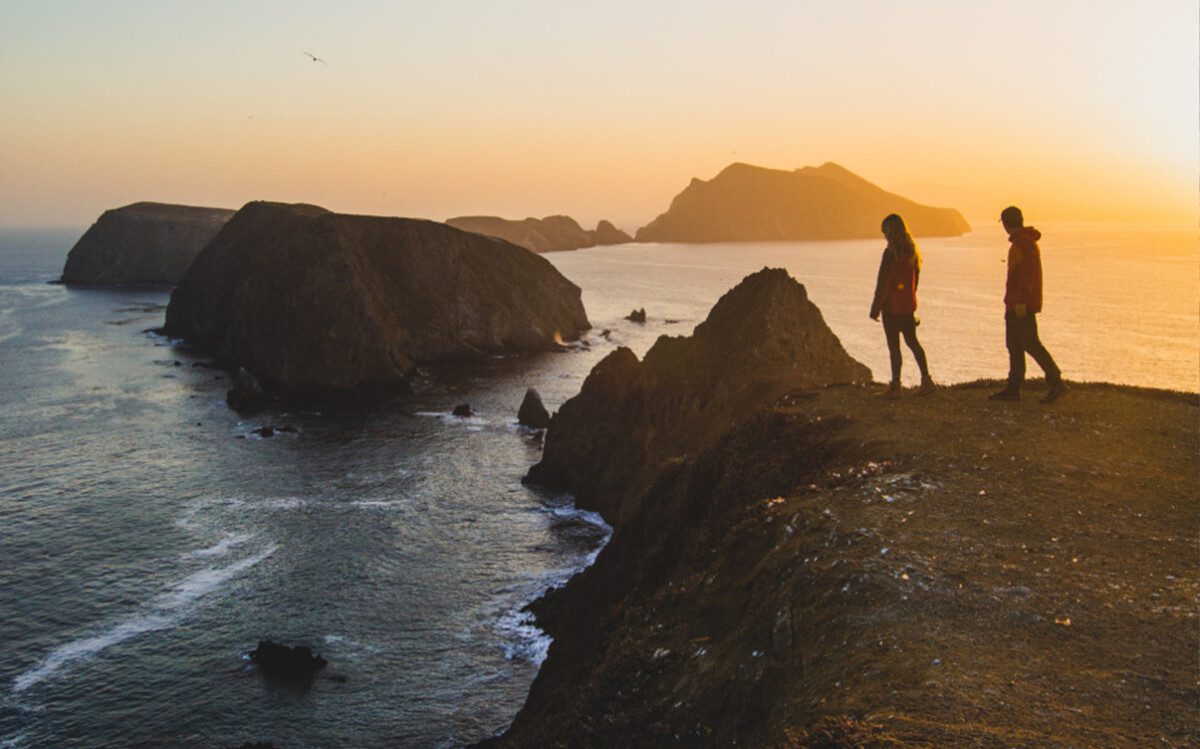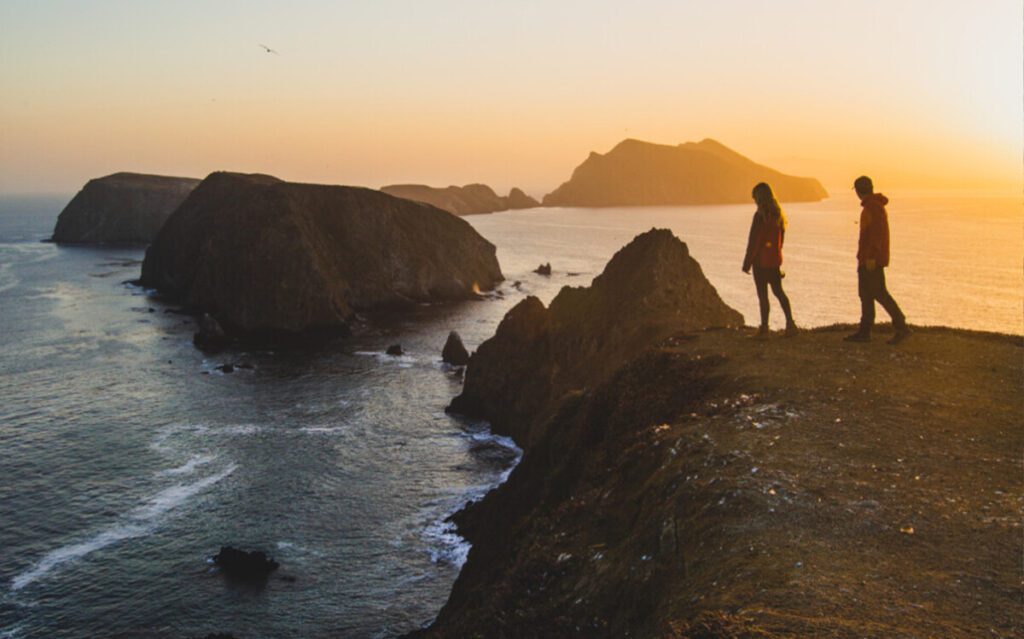 Don't bite off more than you can chew. Kayaking can be surprisingly tiring if you're not used to it. Make sure you're not planning for more than you can handle, because the last thing you want is to get stranded miles from your campground, or worse, from the shore.
Make sure you have your emergency kit. A good kayaking emergency kit should include items that can let you handle a night stranded if need be, along with things like water, food, and basic sleeping supplies. You may also want some survival supplies, like a compass, emergency whistle, knife, and first aid supplies. Don't forget floatation devices! Here's a rundown of a full safety kit to cover all the worst-case scenarios.
The Channel Islands are beautiful, and even a weekend trip can be the adventure of the year, but don't forget that as beautiful as nature is, it can be just as unforgiving. Sudden weather changes, rough seas, and even wildlife can be a danger to the unprepared. Play it safe!