Couple's Adventure Travel Tips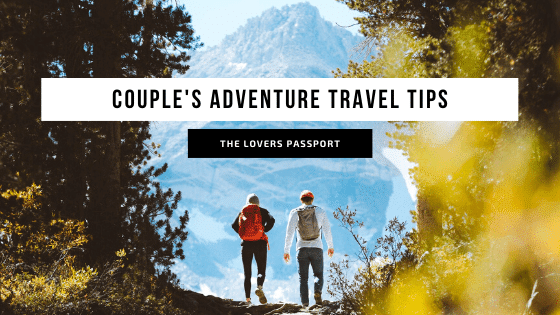 Camping, Road Tripping, Backpacking, Hiking, & More
Top Tips to Not Killing Each Other While Traveling
The first trip Stephen and I ever did together was a 4-day backpacking trip to Havasupai, Arizona only a month after we first started dating. And if that trip didn't bond us together, I don't know what would have. Planning our trip and traveling together really opened up a level of vulnerability and closeness that nothing else could have. Couple's adventure travel has really been at the core of our relationship since and we wouldn't trade it for a thing. 
You think you know someone until you travel with them, whether it's road tripping, camping, backpacking, or flying. Seeing your partner at his or her most exhausted levels or peeing in the backcountry can really teach you a lot about each other and your relationship. It's not always easy but it's definitely worth it.
We've compiled a list of tips to help make the most out of your couple's adventure travel. 
Tip #1: Agree on a Budget
You need to be on the same page in terms of how much you are each comfortable spending, and how you want to spend your money ahead of time. People like to inherently travel differently: luxury resorts vs. hostels, hotels vs. Air BnBs. Or, if you're going on a camping trip or road-tripping figure out how you're paying for gas, transport, permit fees, campsites, etc. This way, neither person has false expectations about money and you can both save up accordingly beforehand. Stephen and I are all about splitting everything on a trip 50/50 in terms of money, and knowing so ahead of time saves headaches and stress.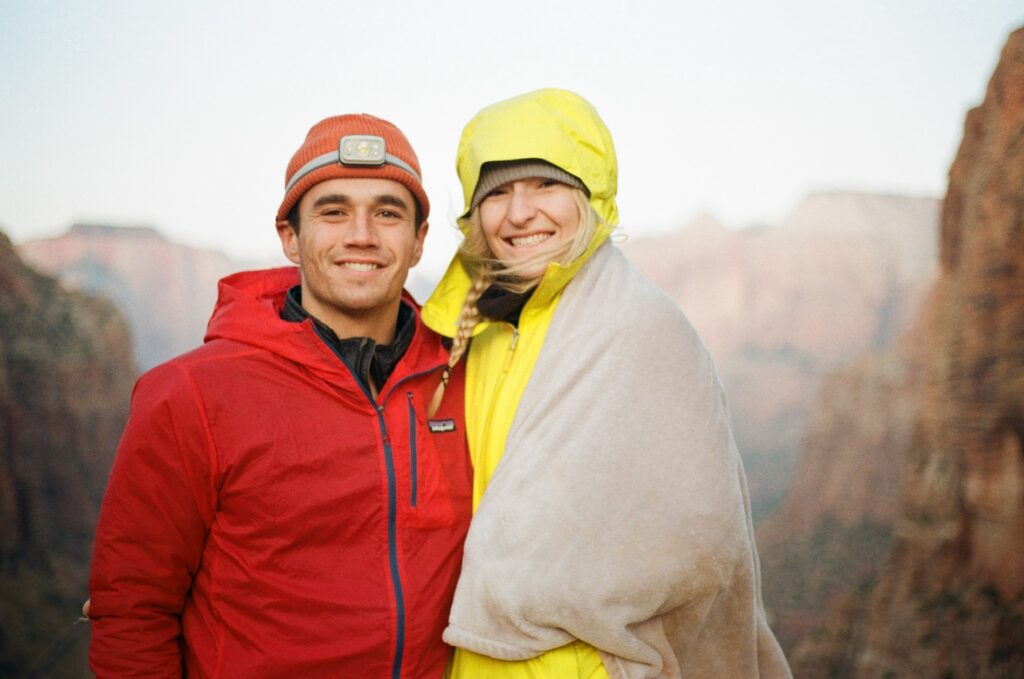 Tip #2: Research, Research, Research
Once you agree on a budget, figure out what kind of adventurers you are. There are many types of couple's adventure travel: relaxing at a resort, backpacking in the backcountry, road tripping, or traveling abroad. There are so many options for kinds of travel, let alone locations. From there, you can narrow down locations that are best suited to your couple's travel style and budget. Based on budget, we look at flight prices, average accommodation rates, currency exchange rates, and transportation to establish our budget.
For us, we are not the "relax at an all-inclusive resort" type. So, we mainly research locations in the backcountry or adventurous cities abroad. Both people should really take the time to research the location, culture, food, language, and gear you'll need for your trip. If you're doing any sort of outdoor adventure in the backcountry, make sure to check out our Couple's Outdoor Gear Guide for some inspiration on what to pack. Starting with looking at the location's tourism website as well as reviews of locations on Trip Advisor is always a good place to begin.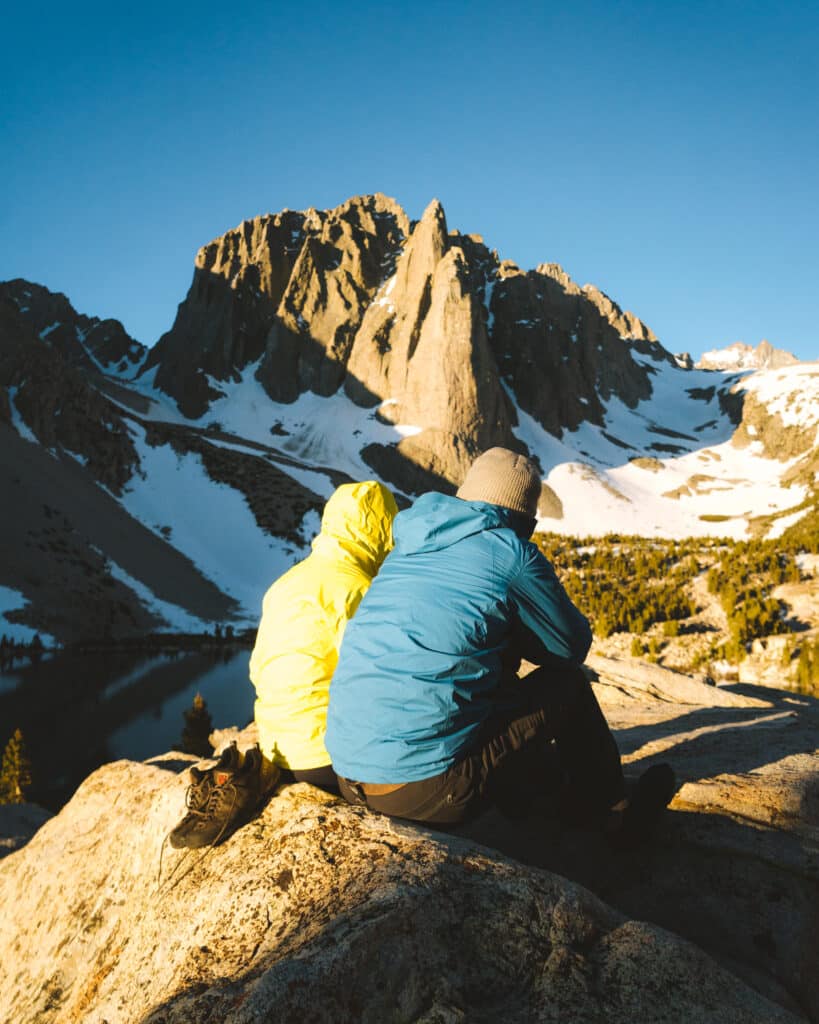 Tip #3: Deep Dive in the Details
Transportation: How are you guys getting there and back? 
Campsites: Do you need to reserve a campsite ahead of time, or can you get a walk-in site? How far in advance do you need to reserve one? When Stephen and I were planning Havasupai, permits sold out in less than 10 minutes. Make sure you know deadlines and release dates. 
Miscellaneous: Do you need any extra items that you normally wouldn't need? For example, do you require a passport, specialty equipment, special vaccines, permits, or Visas?
Time to Go: When's the best time to go to certain locations, when is it peak season vs. off-season. Can you get time off of work?
Food: Do you have to bring your own or is their local food available? do you want to eat out, are you getting an all-inclusive package, or are you going to make your own food?
Sunrise & Sunsets: What are the best locations on your trip to watch the sun? Are you both early risers? We find that sunrise is always the best time to visit stunning popular locations because there are usually fewer people as most won't get up super early while vacationing. 
Tip #4: Plan Itineraries TOGETHER
This is so important. Create a bucket list of all the things you want to do during a trip individually and then share them together! If your interests overlap, then great! If not we find it easier to compromise and choose a handful of each of our activities. This can pertain to activities, locations, hikes, cities, etc. We will take turns choosing our top activities so that both of us have our favorite activities to look forward to.
Tip #5: Pack for your Couple's Adventure Together
Make a packing list and pack your bags or backpacks together. For 3 main reasons: 
You'll make sure you both aren't forgetting anything. 
You can evenly distribute weight if you are backpacking to make it easier on each other.
You'll make sure you have enough food for the both of you & make sure you've gotten each other's favorite snacks and meals. Hangry-ness on trips is no fun. 
Tip #6: Schedule Some "Me" Time
When you are spending 24/7 with someone while traveling, it's still important to carve out some time for yourself! Couple's adventure travel can be tiring. It's nice to get some time to yourself to decompress whether it's by journaling, taking a walk, drinking coffee outside, etc. 
Tip #7: Go with the Flow
If your partner doesn't want to stick to the itinerary perfectly and decides to be spontaneous and deviate the plans, go with the flow. Or, if something gets canceled, you miss a flight, or any other random circumstance comes up, don't have a meltdown. Being the person that has to have every minute of every day planned can be stressful and annoying. If your original plans go astray, game plan as a couple and brainstorm what you'll do next instead! Who knows, maybe your new plans will be better than your original ones.
Tip #8: Be Communicative
If something does come up or disagreement happens, it's best to work things out right then and there. That way you avoid taking unnecessary grudges or complaints with you through the rest of your trip! Acknowledge when it's tough and try to come to a solution or agreement. 
Couple's adventure travel is not always easy. With exhaustion can come snarky comments or hangry-ness (it's real) and you want to make sure that your partner knows where you're at so they can help. It's also super important to discuss your physical and emotional limits before traveling! You're a team and want to support each other when things can get tough!
Overall, couple's adventure travel is something we can not recommend highly enough! Do you have any other advice that you live by while traveling with your significant other? Let us know in the comments!