Title Nine: Brash Collection Review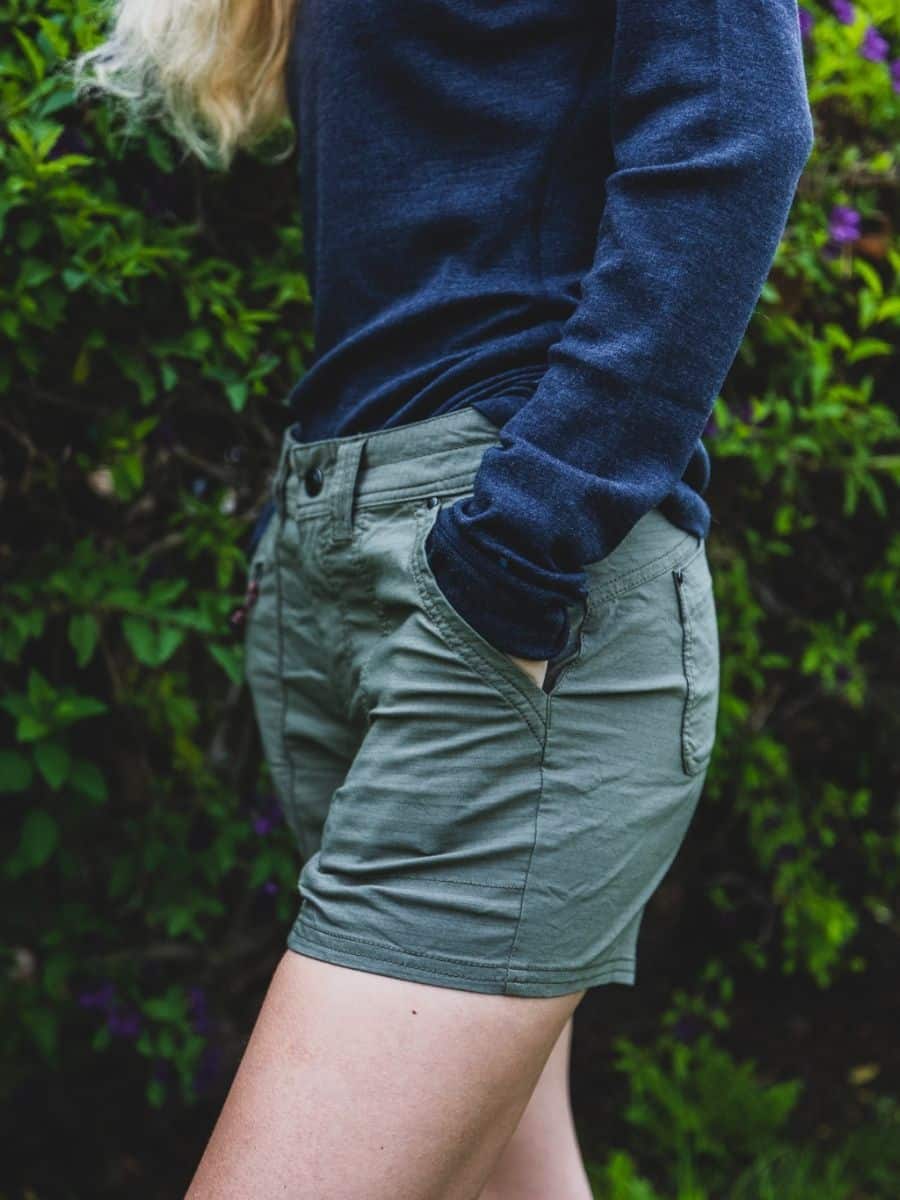 Title Nine reached out and asked me to test out their newest line of women's clothing out adventuring: the Brash Collection.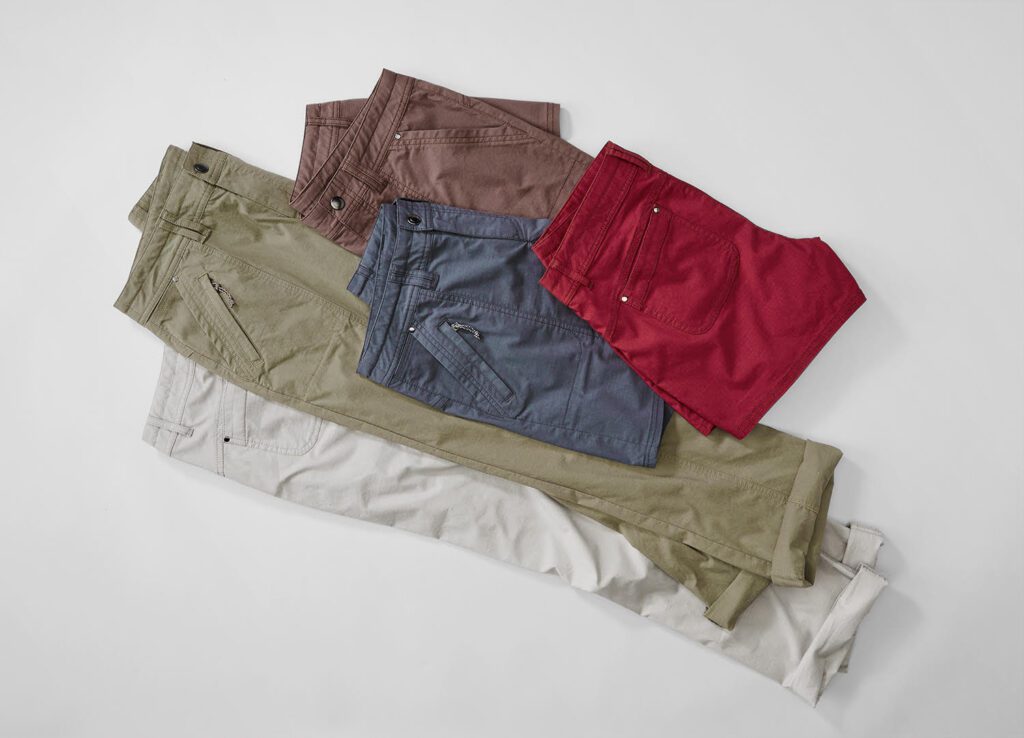 ABOUT THE TITLE NINE BRAND
A little bit about Title Nine, they are a woman-owned, woman-designed, and woman-tested company that creates functional and flattering outdoor clothing for women. That being said, I was super stoked to test out a collection specifically made for women's bodies and for the outdoors!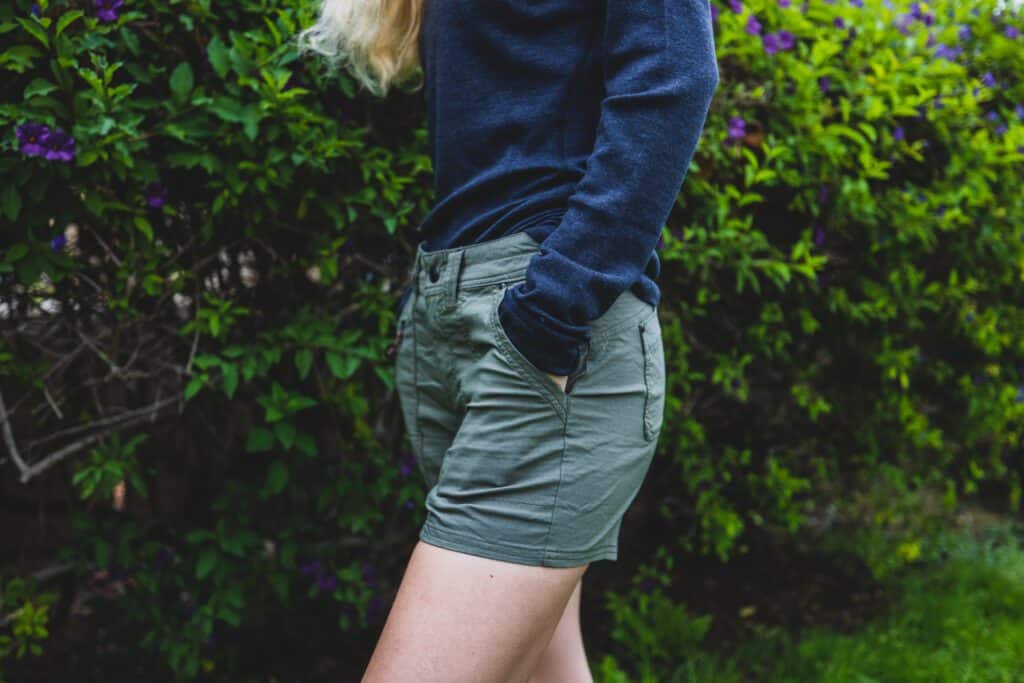 The Brash Collection, according to Title Nine's website, is "Tough enough to get the job done, still sharp enough for brunch. Nothing stretches, surprises, and performs like Brash, all year round." So, when testing this collection out, I made sure to see if it lived up to the hype in terms of its ripstop and stretchiness capabilities.
Without a doubt, the nicest thing about this collection, which is often hard to find in a non-legging pant, is the incredible stretchiness that this line of clothes offers. With ripstop fabric, I knew it was going to do well on all of my future adventures since I'm pretty hard on my clothes whether I'm out backpacking, hiking, or road tripping.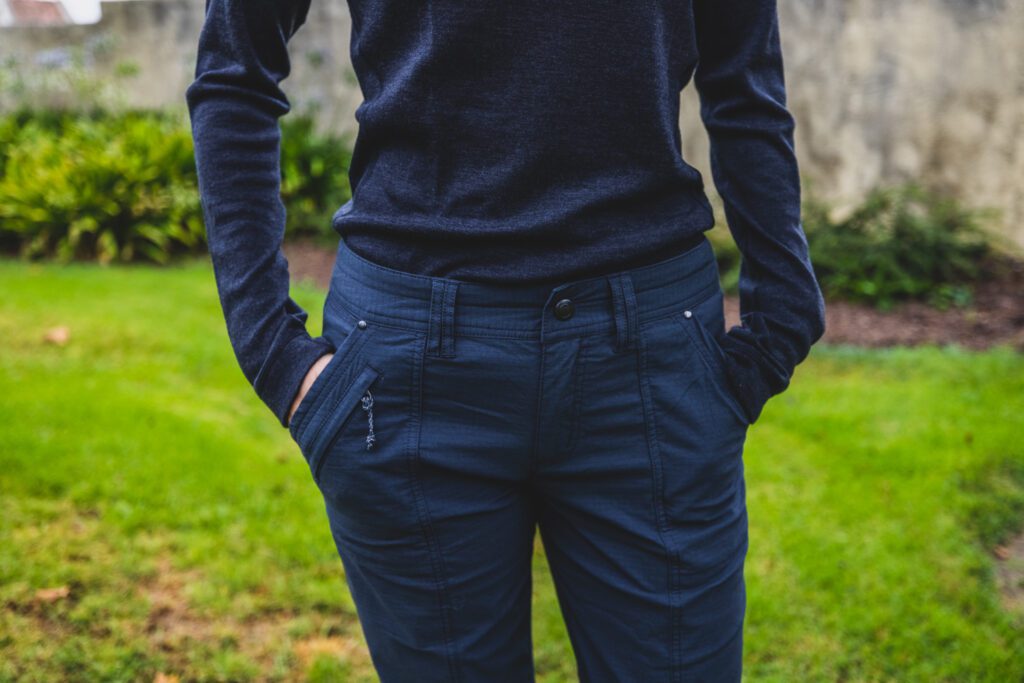 THE BIG B PANTS BY TITLE NINE
First of all, I don't tend to wear pants for hiking unless I'm backpacking because I prefer leggings, HOWEVER, these pants were so stretchy and functional that I would totally wear them for either activity. The fabric is super lightweight and breathable, and even when it gets snagged while on hikes with a bit more bushwacking, it held up and was quite durable.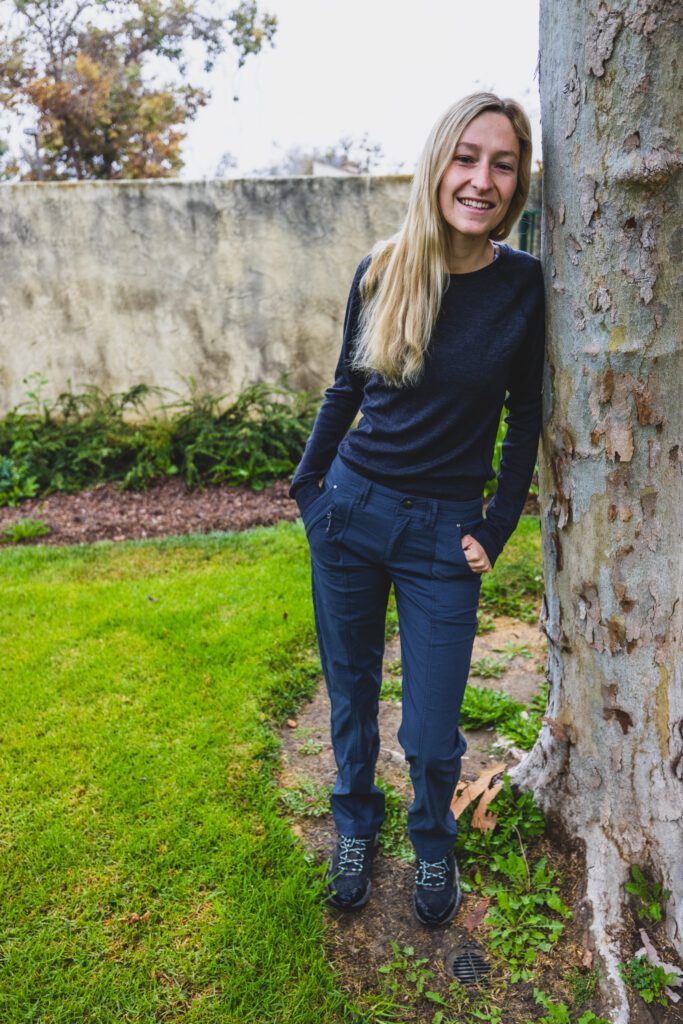 You have quite a bit of flexibility and room for movement in them as well which is something I definitely look for when I'm out backpacking and rock scrambling. The cotton material was also super soft and comfortable against the skin so chafing wasn't an issue. And although they are more lightweight in terms of material than some of my other pants, they did pretty well against mosquitoes as well!
Pockets & Fit
One of the features that I really loved is the deep front and back pockets for storage, as I find that lacking from a ton of other women's clothing. As a photographer, it was nice to be able to store my phone and extra SD cards in the pockets without them falling out or being uncomfortable. However, be wary of the back pockets since they're a lot smaller than the front ones. They also didn't take too much room or weight up in my backpack so that's always a plus as well.
In terms of fit, I'm 5'8" with pretty long legs and they fit perfectly to my long and thin figure. These pants will definitely be in my rotation of my top 3 favorite backpacking pants going forward!
TITLE NINE'S BIG B 4" SHORTS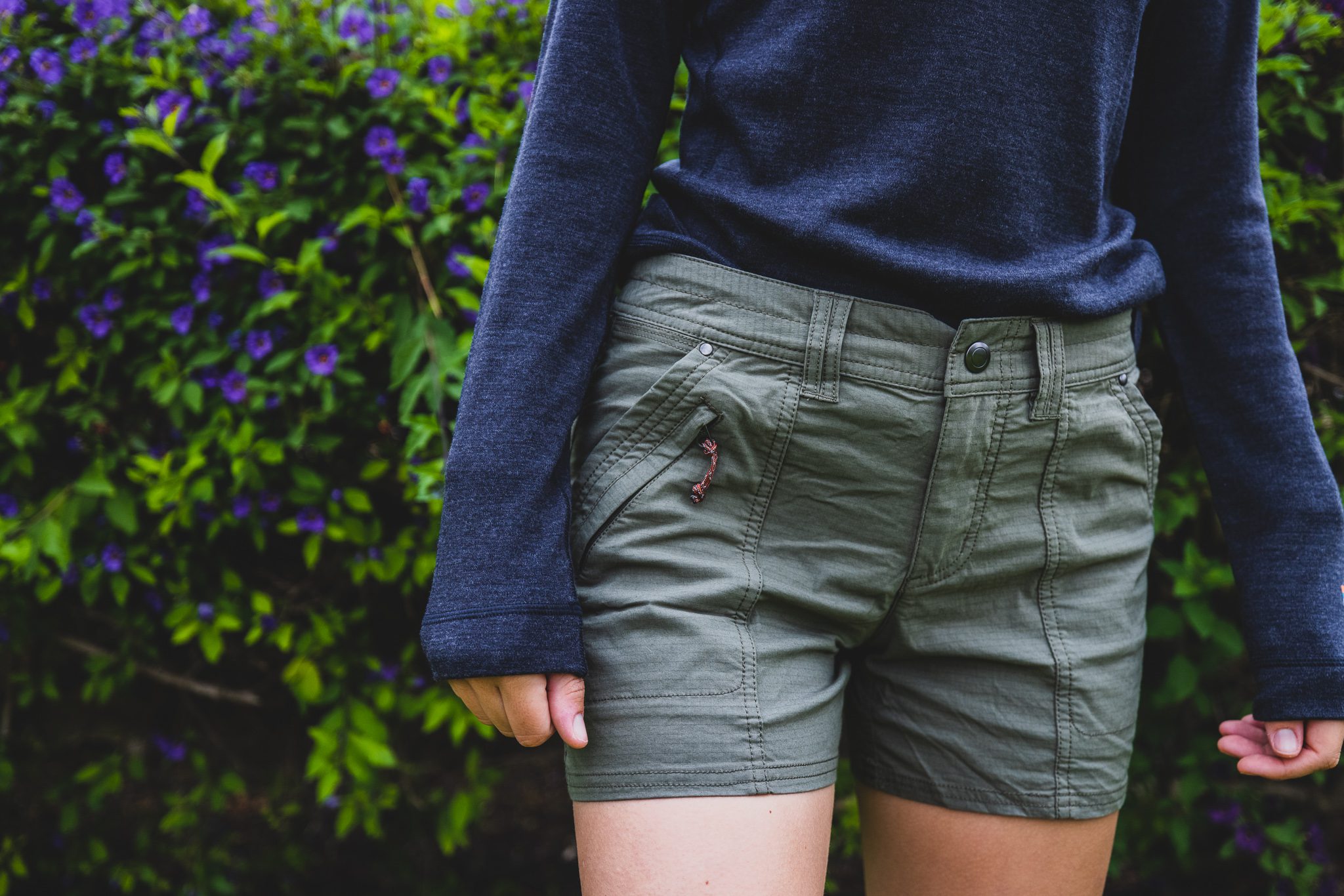 Finally, outdoor apparel shorts that I actually love! Disclaimer: I usually wear running or athletic shorts out hiking. I've never really liked the fit of cotton shorts on me. Since I have long legs and a smaller waist, I have a harder time finding shorts that aren't too short on me, fit properly in the waist, and are aesthetically pleasing. This pair changes that.
This pair of shorts ticks all the boxes. The Big B shorts are fitted and flattering without being too tight where you can't move. Once again, I love the pocket availability on these too and they perform exactly as needed. It's also super nice because the material dries fairly quickly as well if you sweat or are hiking in areas with a bit of water!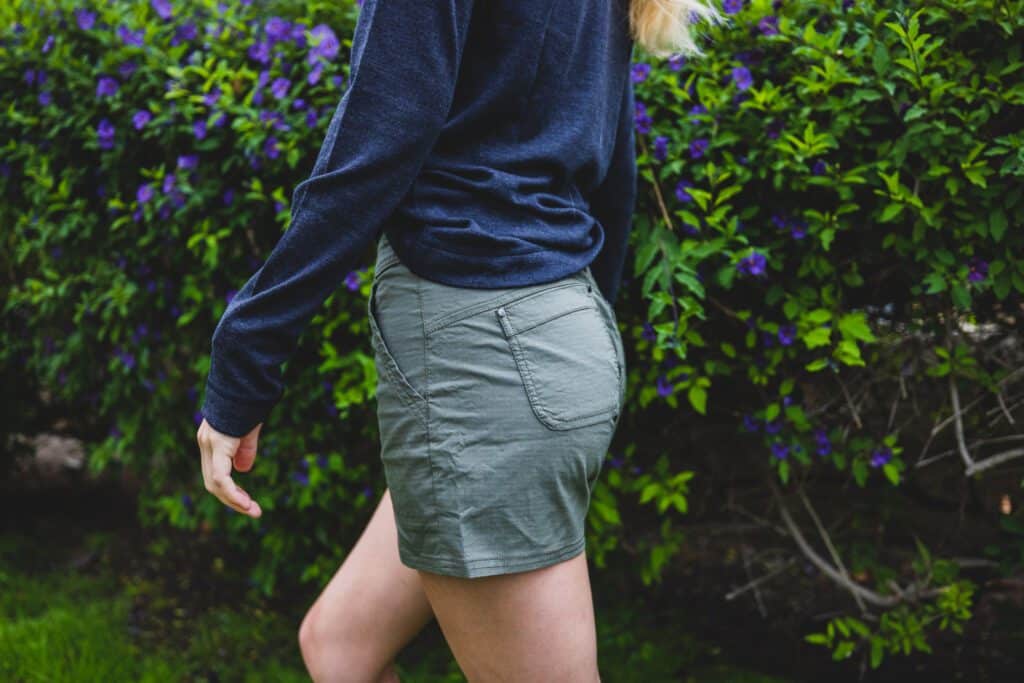 When bending over, they don't ride up at all which is a blessing. And they are seriously the perfect length where they aren't too long, but not so short that they'd be showing the goods.
Scout Overall Jumper Dress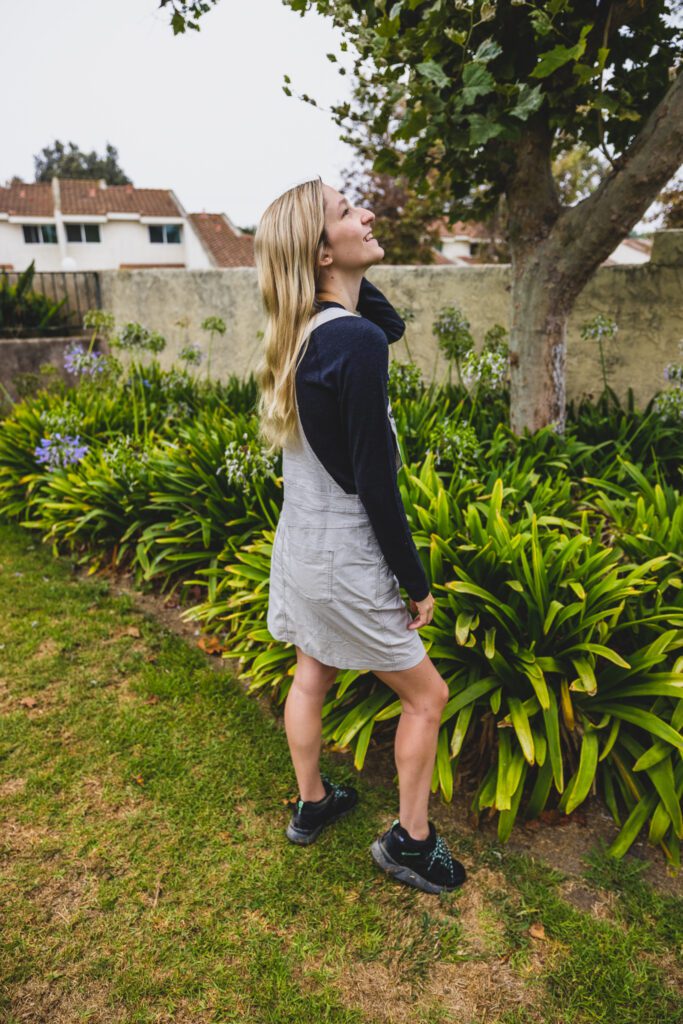 This is the perfect piece for adventures by the beach. I took this up on a road trip to Big Sur and it was perfect for walking around on the beach on a nice summer day. I wouldn't necessarily recommend this for an intensive hike, but if you were doing a flat walk around a trail, then this could be comfortable and breathable!
I'm a big fan of the adjustable straps and ample pocket space. I would try layering this with a cute bikini or swimsuit if at the beach as a cover up, or pair it with a cute tee shirt or bandeau underneath.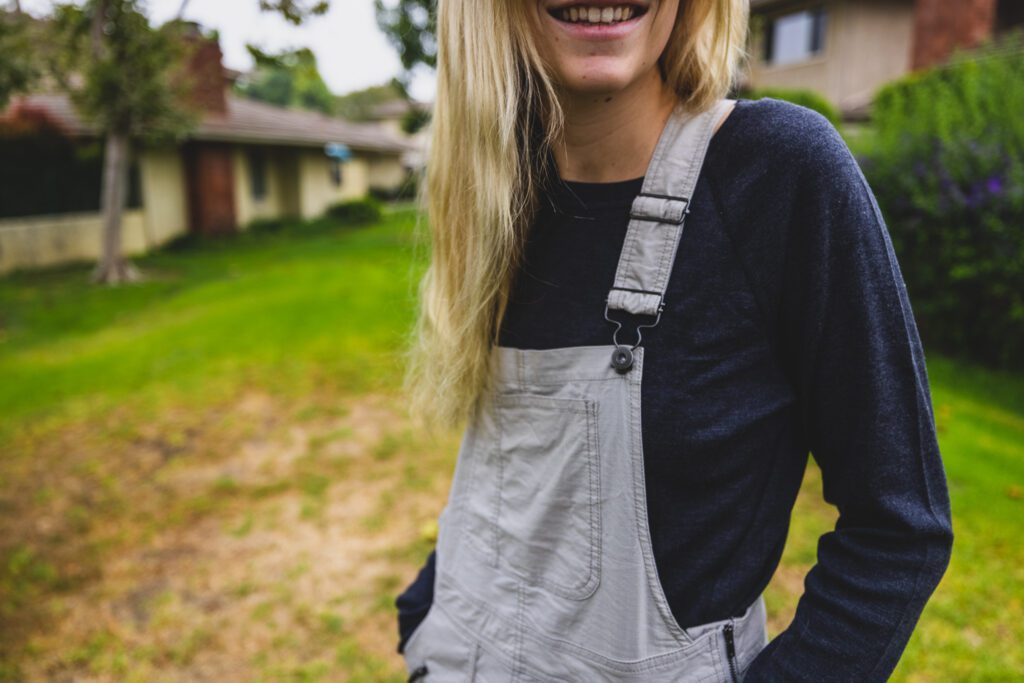 Overall, I really loved testing out Title Nine's new Brash Collection and was beyond impressed! I would definitely recommend giving the collection a try. You can shop the new set here.