Visiting the Vibrant Rocks at Seven Magic Mountains in Vegas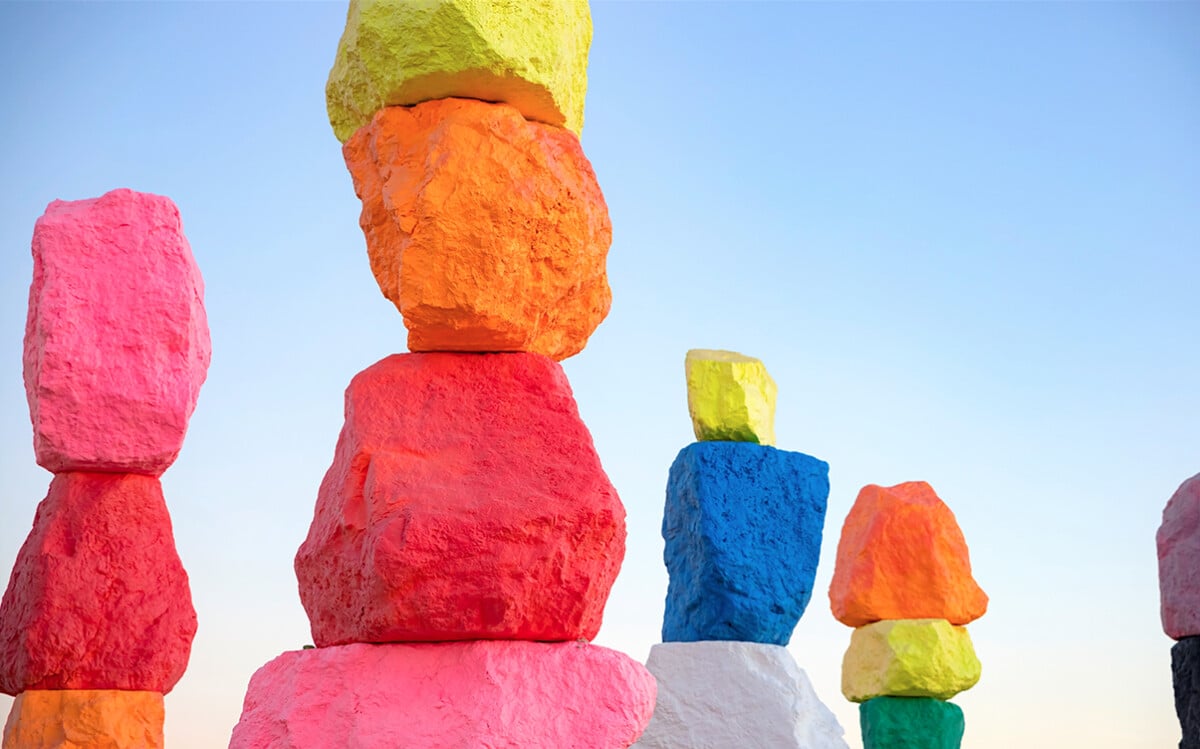 Most of the trips we talk about on this site are lengthy adventures or exotic places to visit in far-away locales. We've got you covered if you want to visit national parks in Europe, waterfalls in Iceland, or canyon adventures right here in California.
Sometimes, though, you have gaps in your itinerary. Maybe you're spending a week in a new place you've never visited, and you have a spare afternoon to use; it's not enough for a day trip or an overnight camp, but it's plenty to visit some of the easier-to-reach or more touristy destinations.
That's what the Seven Magic Mountains are for in a Vegas trip. Las Vegas has a ton to see and do within city limits – heck, you don't even need to leave the strip if that's your thing – but there's also plenty to find in the surrounding area. It's also a fun thing to stop and see on the way in or out to the desert for a longer adventure.
What Is the Seven Magic Mountains?
The Seven Magic Mountains is an art installation, not a natural formation. Here, we'll just quote their official website:
"Comprised of seven towers of colorful, stacked boulders standing more than thirty feet high, Seven Magic Mountains is situated within the Ivanpah Valley adjacent to Sheep Mountain and the McCullough, Bird Spring, and Goodsprings ranges of mountains. A creative expression of human presence in the desert, Seven Magic Mountains punctuates the Mojave with a poetic burst of form and color."
The art installation is a joint production by the Nevada Museum of Art and the Art Production Fund, and it was created by the Swiss artist Ugo Rondinone. It's been open since 2016 and was only supposed to be open for two years, but the high degree of interest in the colorful, vibrant painted rocks has kept the exhibit open to this very day. They're fundraising to keep it open on an ongoing basis, so feel free to donate at the link above once you've seen it (or even before if you want to help ensure it'll be there for a future trip.)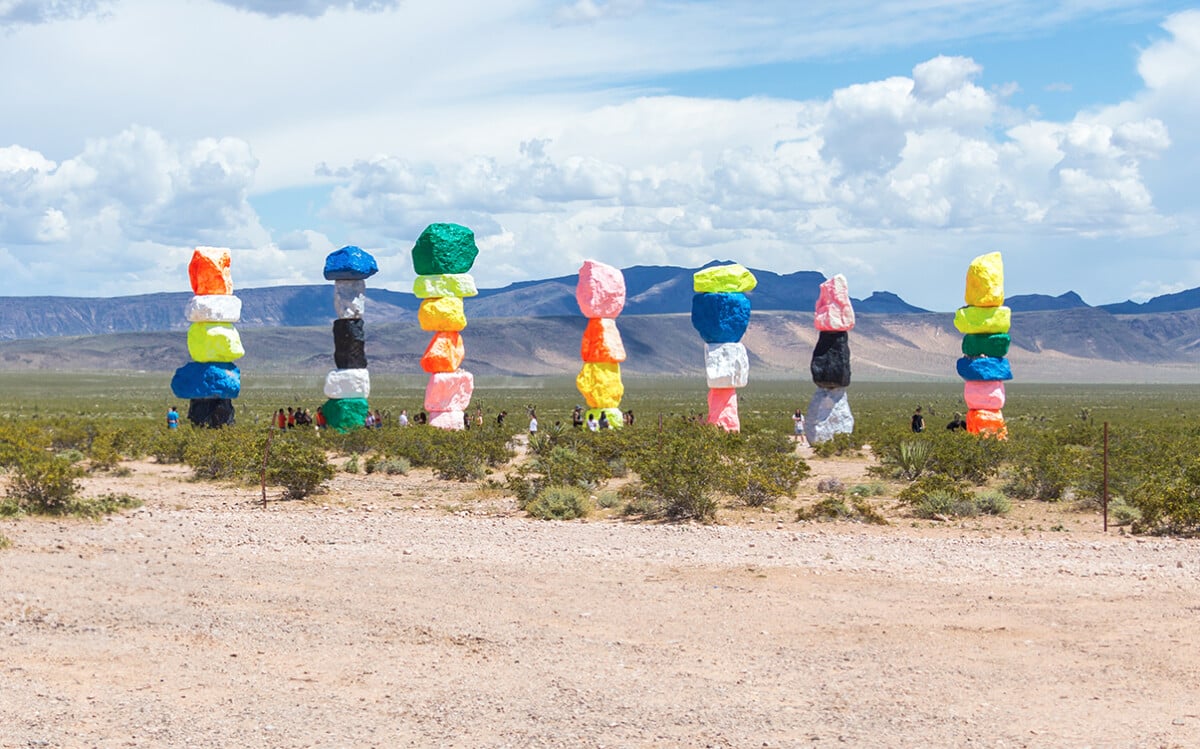 The boulders, stacked over 30′ in the air, were cored and are supported by an internal pole to prevent them from falling over. They're painted vibrant, incredible colors, and while the photography makes them look out of place, they're actually surprisingly in tune with the desert around them and can resonate with both bright blue skies and the brilliant colors of a sunrise or sunset over the desert.
Fun Facts About the Seven Magic Mountains
The individual stones, which can be six or more feet tall themselves and are stacked 30-35 feet depending on the tower, can weigh as much as 55,000 pounds. No one really knows the exact weights, but they were certainly man-made, so it's not impossible to move them.
Ugo Rondinone, the artist behind the mountains, is known for his mastery of a variety of different forms of art, including drawing, painting, photography, and even video/audio installations. He's installed a wide range of different art projects around the world, including several other "mountain" pieces with similar compositions of tall, vibrant stacks of painted rock.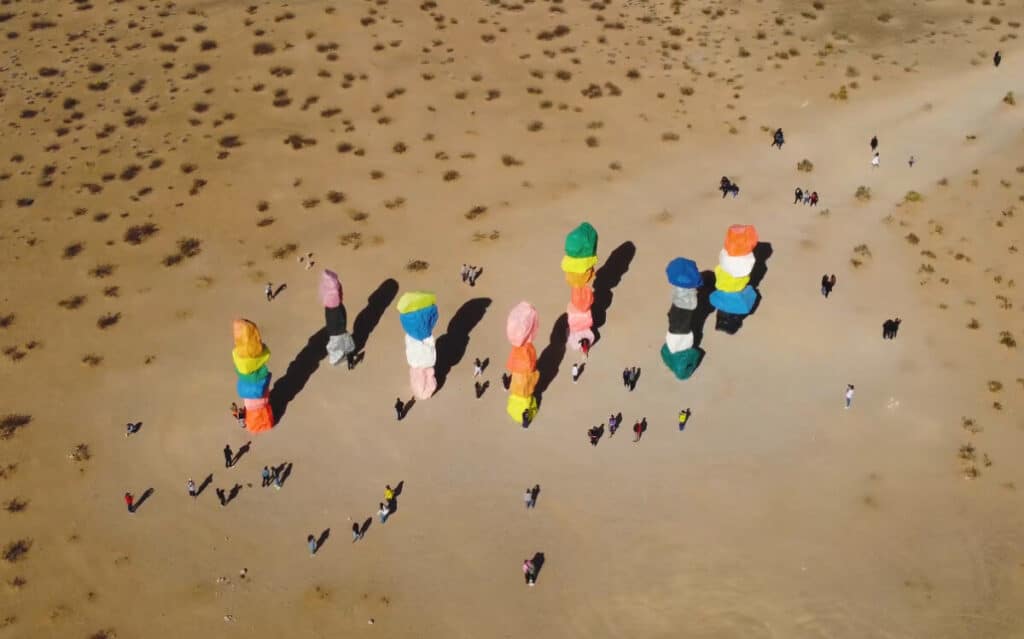 While we won't spoil the fun of the full experience, here's what the artist has to say about the meaning behind the piece:
"Seven Magic Mountains offers a creative critique of the simulacra of destinations like Las Vegas. According to Rondinone, the location is physically and symbolically mid-way between the natural and the artificial: the natural is expressed by the mountain ranges, desert, and Jean Dry Lake backdrop, and the artificial is expressed by the highway and the constant flow of traffic between Los Angeles and Las Vegas."
Natural wonders, tall towers of artificial stone and paint, and the blaring lights of the strip on the horizon combine into a unique and impressive experience.
Where to Find the Seven Magic Mountains
Seven Magic Mountains is located 10 miles south of Las Vegas, 26 from the strip (about half an hour's drive, depending on where you're starting), along the I-15 route. Here are some directions from their website:
"Follow I-15 S to Sloan Rd (exit 25). Turn left (east) to Las Vegas Boulevard. Drive approximately 7 miles south on Las Vegas Blvd., and the artwork will appear on your left (east)."
It's pretty easy to find. Plus, they tower over the nearby surroundings, so it's not terribly difficult to locate them.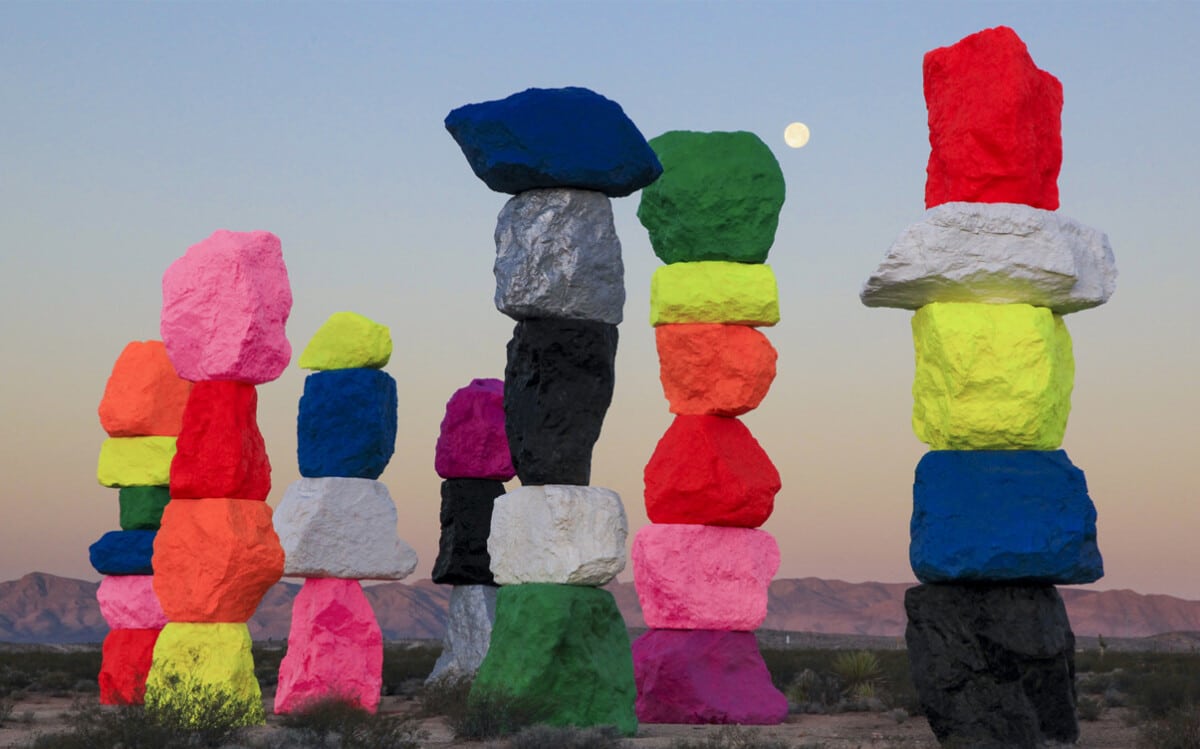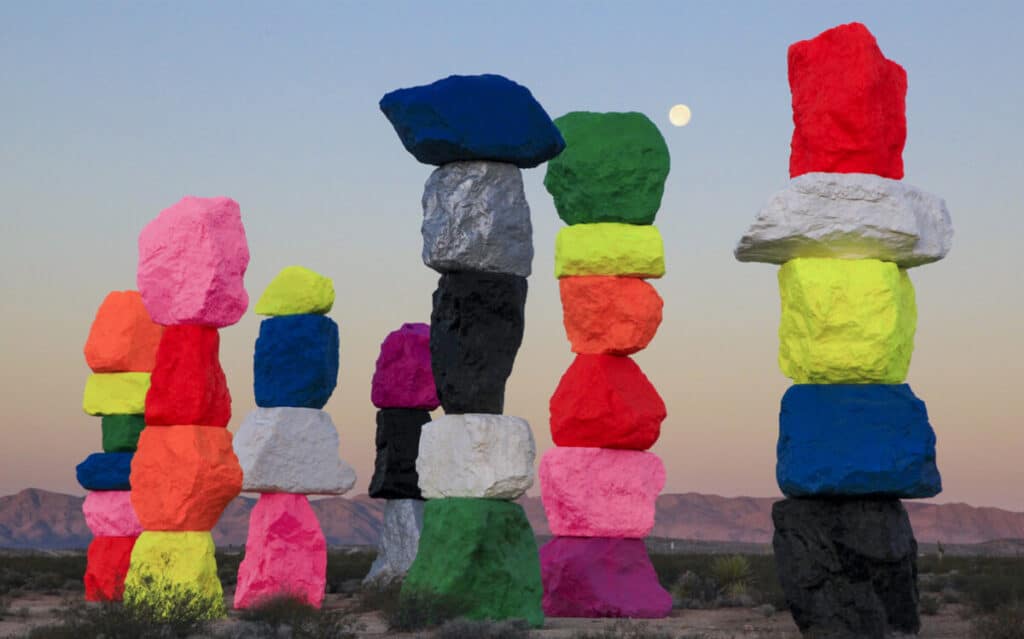 The art technically doesn't have a street address, but you can find it on Google Maps, and the GPS coordinates are 35.839006393657556, -115.27090117663252.
How Much is Admission to the Seven Magic Mountains?
This vibrant art installation is situated on public land, and as part of a public art exhibition, it's actually completely free.
That's right; there's no cost of admission, no tickets or reservations, and even the parking is free. The only cost is your time, your attention, and the price of gas to get there.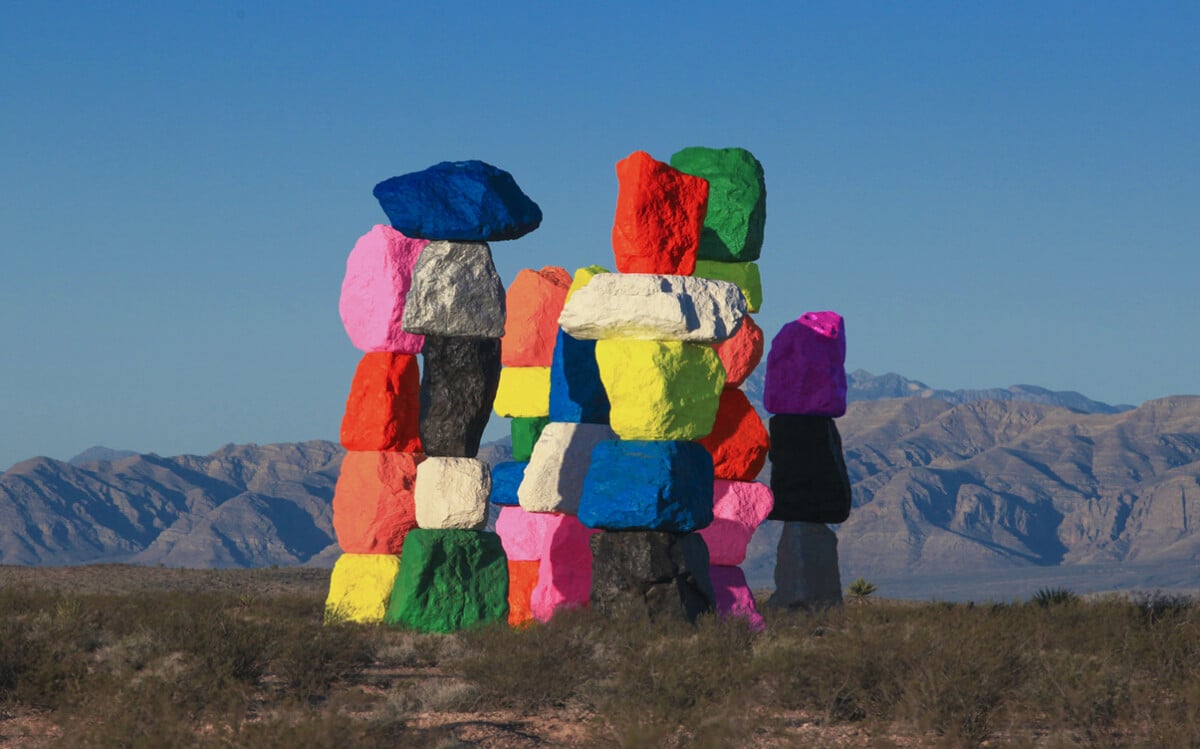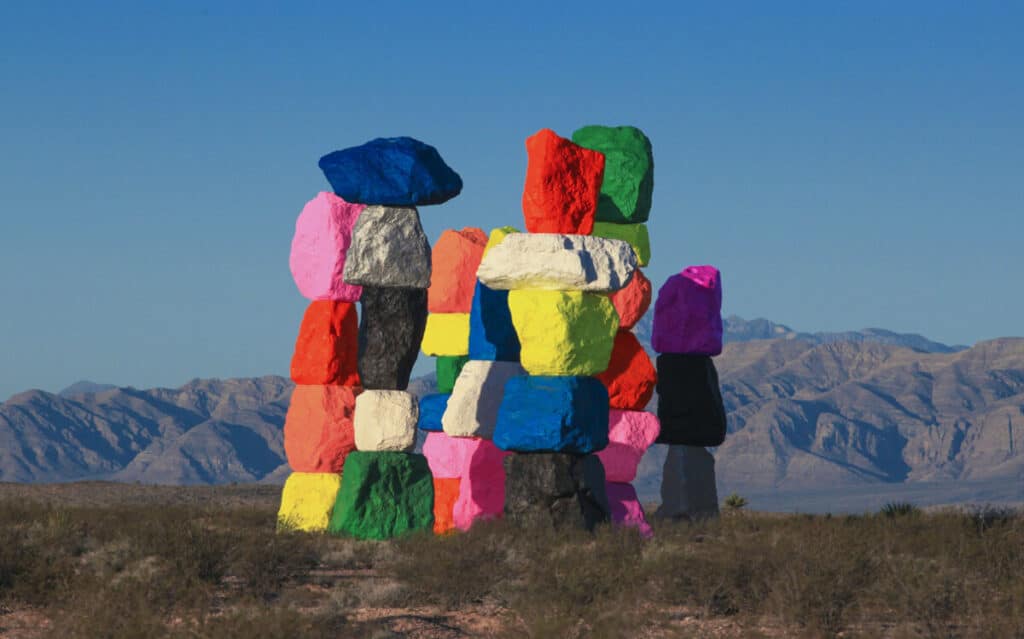 If you choose to book a tour group to visit local Las Vegas landmarks and destinations, that'll be its own fee. You'd have to check with your tour company for their rates and fees and what gratuity you might want to include.
How to Plan a Trip to Seven Magic Mountains
Seven Magic Mountains is a relatively small adventure, at least compared to the kinds of adventures we usually cover here on this site. You aren't going to be camping out or going on a lengthy hike; you don't need to prepare with good shoes or camping gear. However, this is still the Nevada desert, so you do need to be at least a little prepared.
First of all, being the desert, you need to pay attention to the weather. It's always possible to get stuck in a seasonal monsoon or flash flood, and that can put a serious damper on your plans for the day. At the same time, the fierce desert sun and hot temperatures mean you should make sure to take all of the usual hot weather precautions, like:
Sunscreen
Sun hats and sunglasses
Light clothing to avoid overheating
Plenty of water to avoid dehydration
You may want to plan your trip for a time away from peak summer hours, too.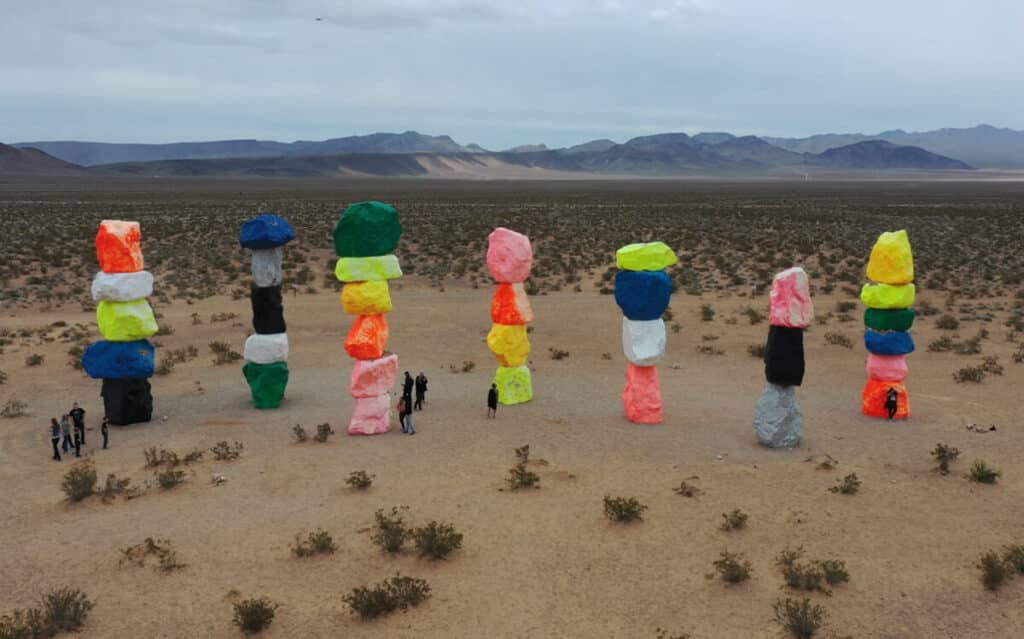 It's worth mentioning here that the Seven Magic Mountains is a great experience, but it's not a long experience. It won't take you very long to see the rocks from every possible angle. There are signs and other information you can partake in:
"You will find interpretive signage at the installation, as well as a Guide-By-Cell offering in both English and Spanish for deeper engagement. Call 702.381.5182 and follow the prompts to learn about the artist, the artwork, and land art in Southern Nevada."
But that still only adds so much to your trip. You're not looking at a full-day, half-day, or quarter-day trip here; this is something you do when you have a couple of hours to spend, and you're already in Las Vegas or the Nevada Desert area for other reasons or on another adventure.
Seven Magic Mountains also follows a Leave No Trace philosophy. You can bring in food and drink, but take out any rubbish with you. You're requested not to leave the natural wash trail from the parking lot to the sculpture and to be mindful of the flora, fauna, and artifacts that can be seen in the surrounding desert. You can bring in pets, but clean up after them.
The artist and producers prefer that the work be seen between sunrise and sunset. It makes sense, too; the colors are only really vibrant during the day, so at night, all you're seeing is some towers of rock. Camping is not allowed in the area, either.
Photography is allowed if it's casual, but they request no tripods or professional equipment, including things like drones. Additionally, photos of the art cannot be used for commercial purposes. You can read their full policy on their website.
Does Seven Magic Mountains Offer Tours or Experiences?
No, not really.
The closest thing you get to a tour is the above-mentioned phone number you can call to learn more about the art and the area. There are no tour guides, no on-hand staff, no visitors center, no gift shop, nothing of the sort. It's a parking lot, a trail, and some towers of stone, all in a relatively untouched section of the desert.
There are no restrooms or other accommodations in the area, so make sure you've done your business before you arrive.
There are a handful of companies offering tours of the area, including Seven Magic Mountains. If you want these kinds of experiences, feel free, but the artist and producers don't recommend any of them except one, from Mr. Las Vegas Tours.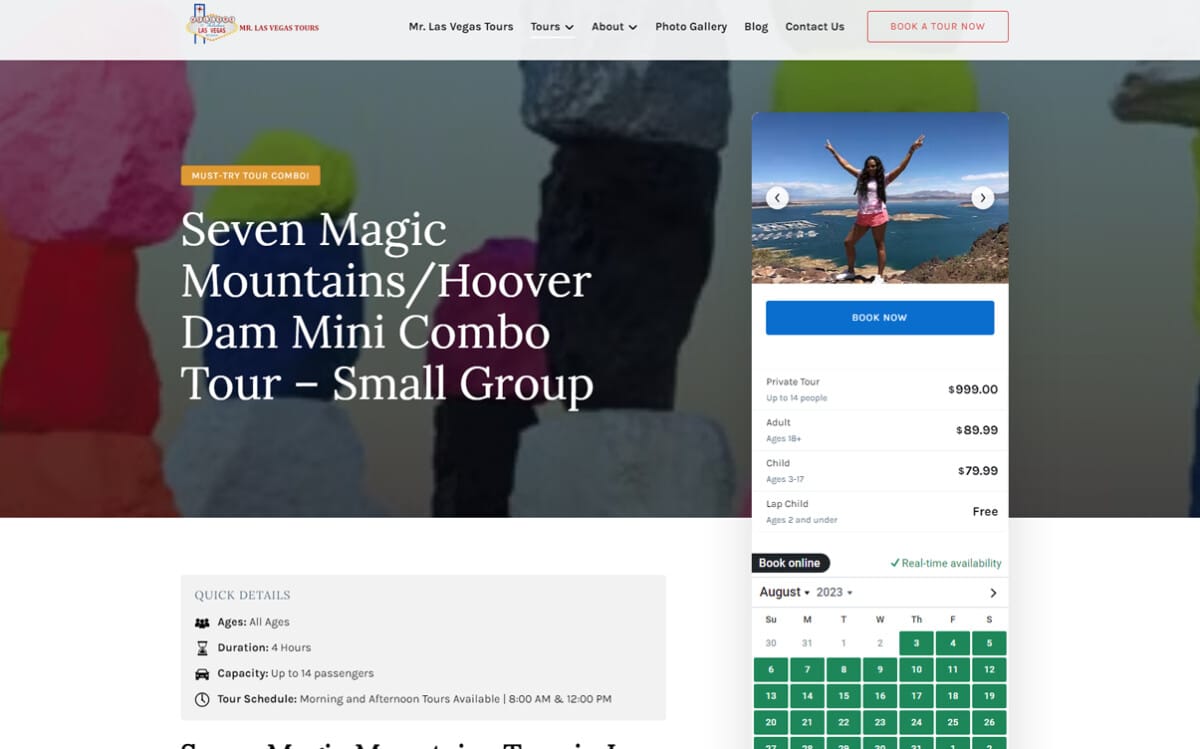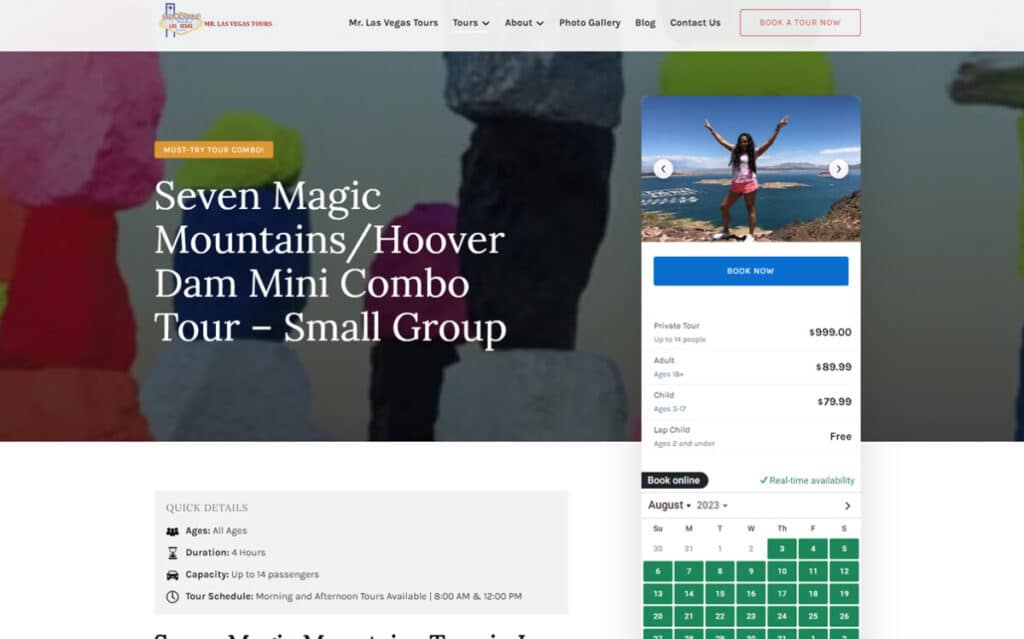 Good tours will generally take you on a half-day or full-day experience visiting many local Las Vegas landmarks, like the Hoover Dam, the Valley of Fire, and elsewhere. Or, you can plan your own itinerary and visit whatever areas and landmarks are the most interesting to you.
Is Seven Magic Mountains Really Worth Visiting?
Well, yes and no.
Some people are going to love the experiential nature of the art and how you find your own meaning through prompting from the signs and information call, seeing the rocks in the stark beauty of nature, yet surrounded by the trappings of human culture and our impact on the world we live on.
Other people might be a bit disappointed that "all" there is to it is a tower of painted stone. It's certainly not as viscerally impressive as a real mountain range – some of which you can even see in the distance – or even other huge-scale art and sculptures.
Seven Magic Mountains is generally not itself worth an entire trip to Las Vegas. It's a little under a four-hour drive from Los Angeles, and while you could certainly do that in a day, it's a long drive for a small exhibit.
But, if you're already in Vegas for other reasons, whether it's city-tuned business or experiences, the more natural landmarks and parks in the area, or as a gateway to a desert adventure in the harsh lands of the Mojave, it's a great little roadside attraction you can stop into on your way in or out of Las Vegas.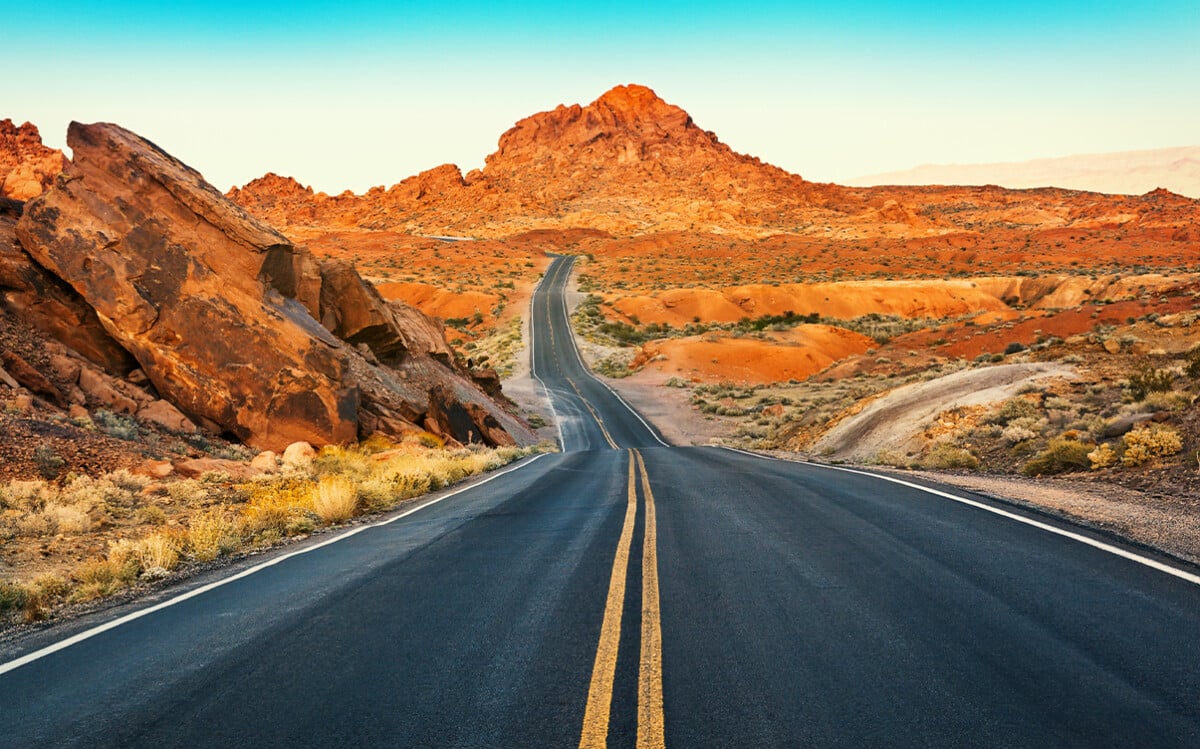 For example, if you're checking out other things in the area like:
Valley of Fire State Park
Red Rock Canyon National Conservation Area
Lake Mead National Recreation Area
Mt. Charleston and the Spring Mountains
You can get a lot out of a trip to the surrounding Nevada hills and parks. It's all part of a greater adventure, and that's what makes it wonderful as a piece of connective tissue in a larger plan.
In other words, it's not your prime destination, but if you're in the area, it's worth the detour to go see and take in. Some people will find it incredibly moving, and others may not; that's fine. It's the nature of art to experience it in a personal way, however that way may be.
Tell Us Your Stories
Have you been to Vegas before with an eye for adventure? Do you love the natural formations, parks, and surrounding areas that make Vegas more than just another desert city?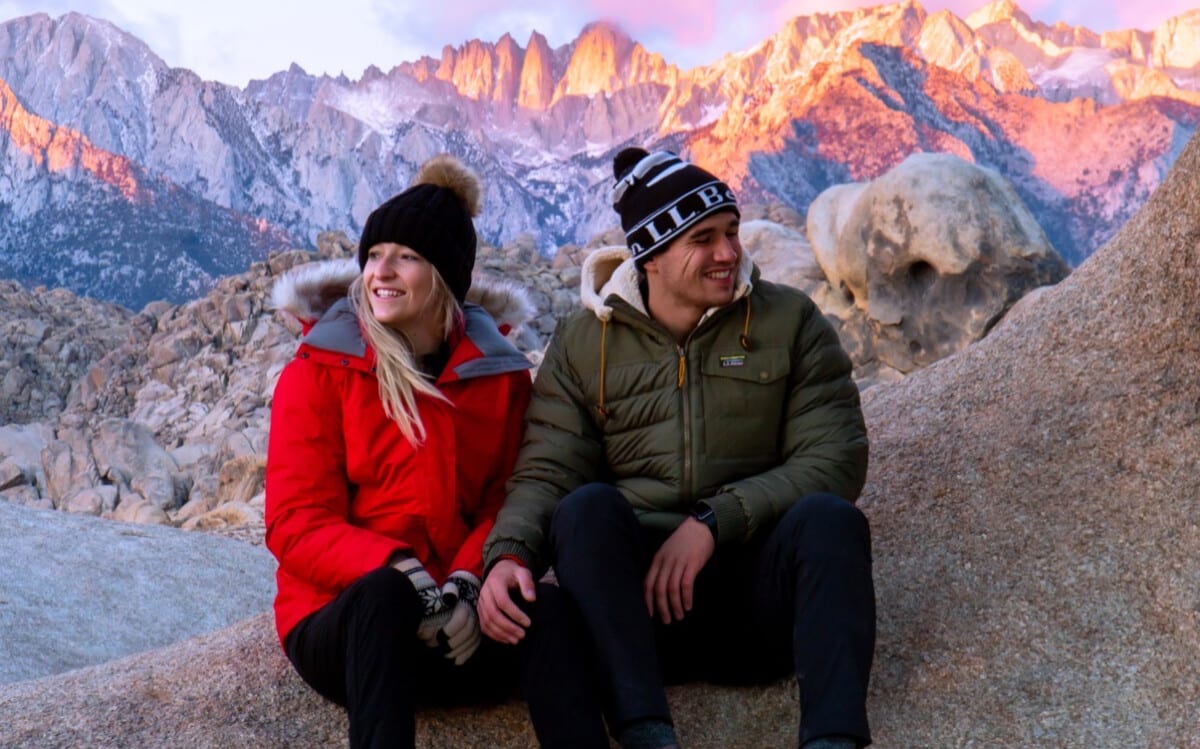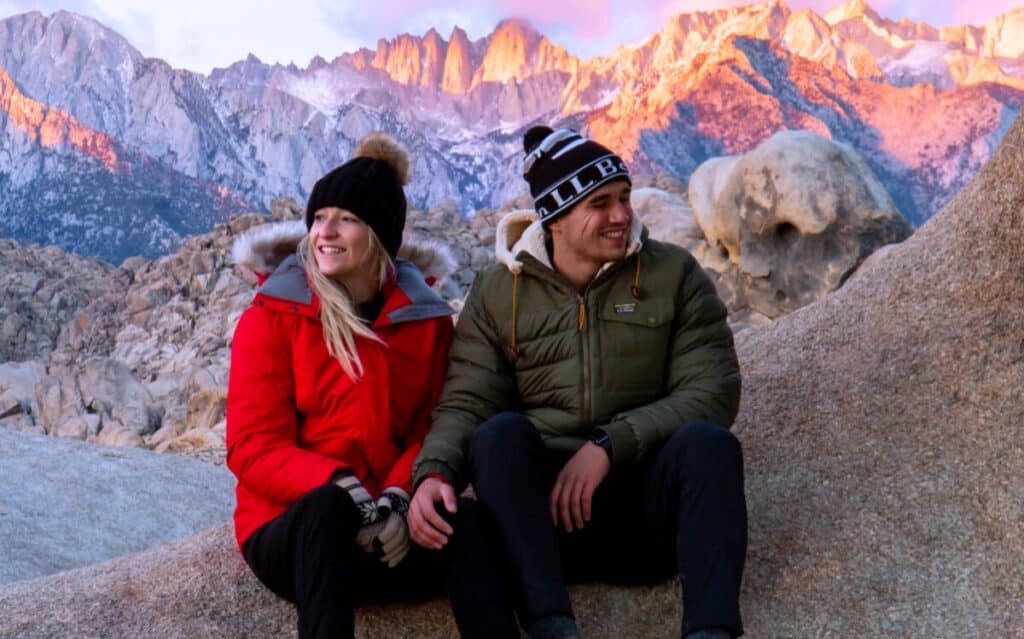 There's something for everyone in Vegas, but more than that, it's an area with unlimited possibilities and a ton of hidden gems and secret spots you might never find without the help of other adventurers. We're not Vegas natives, so we rely on people like you to tell us about your adventures and recommend new places for us to visit. So, what are your favorite places? Have you been to the Seven Magic Mountains, and if so, what did you think? Let us know all about your experiences in the comments below. We'd sure love to hear from you! And if you have any questions, we'd be more than happy to answer any of those, as well!