Garmont Boots Brand Review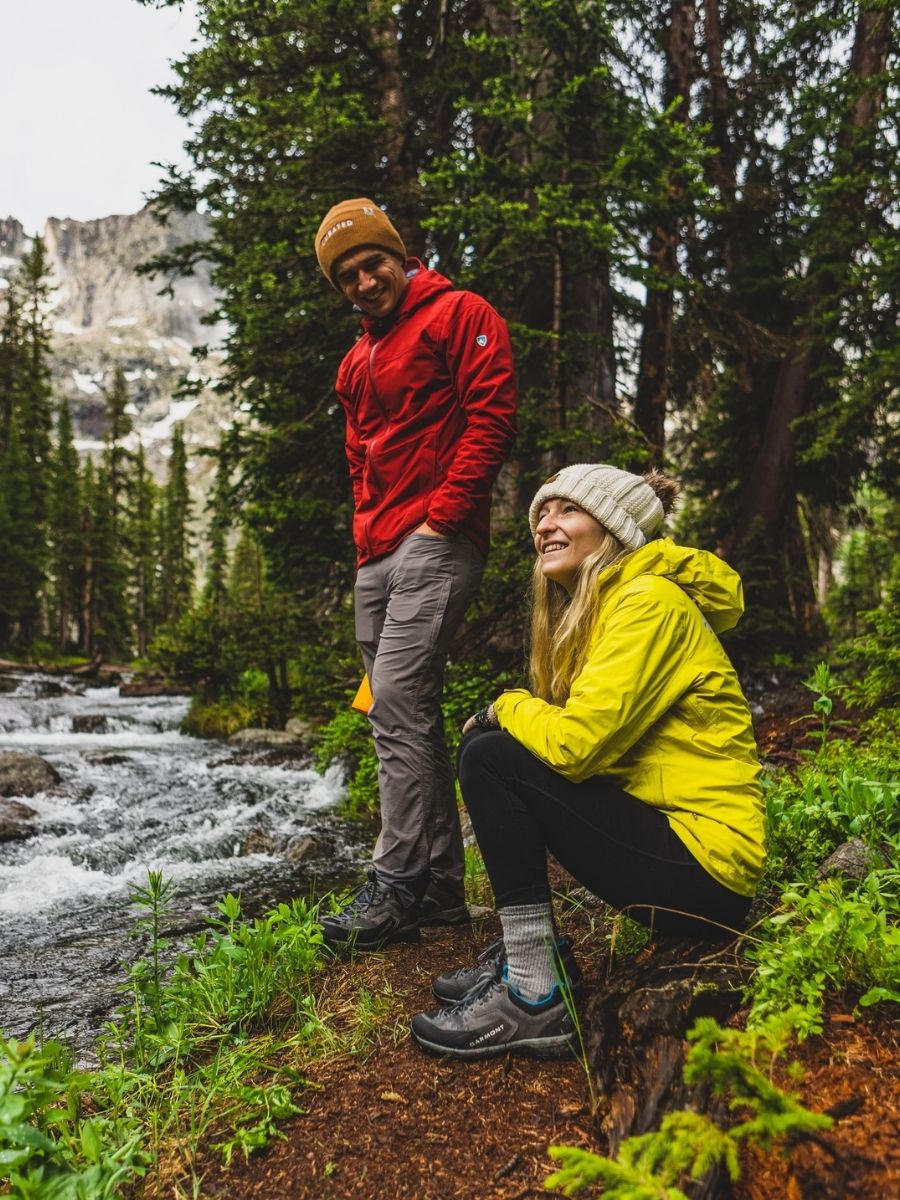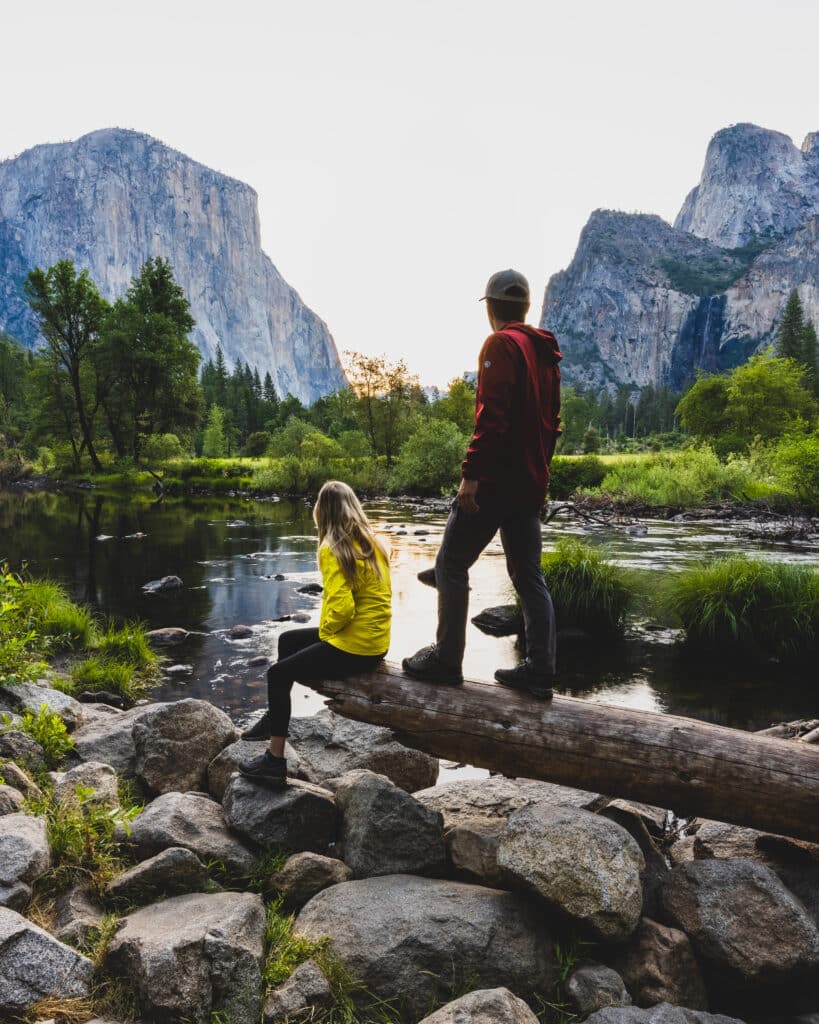 Disclaimer: This blog post is in collaboration with Garmont Boots and features some affiliate links. This means we get a small commission if you make a purchase (at no extra cost to you). Use code GARMONTPASSPORT20 to get 20% off your first Garmont order (some exclusions apply). This has absolutely no effect on our recommendations or evaluations and all opinions are our own. Thanks for supporting our adventures!
Our biggest piece of advice for those just starting in the hiking & backpacking outdoor space is always to invest in a good pair of hiking shoes, as footwear can truly make or break your trip. We'll be covering all the features to look for when selecting your pair of boots or shoes and more in this guide on Garmont Boots.
We have been extensively hiking for several years now, including week-long backpacking trips in California wilderness and backcountry, day hikes across several US national parks, weekend hiking trips around the Southwest, and more. We've tested out several brands across our trips and are excited to share with you our favorite styles and features from Garmont Boots.
About the Brand – Garmont Features We Love
Garmont boots utilize a variety of technologies across their footwear lines. When choosing a shoe, make sure to keep an eye out for its technical features. Here are some of our favorites that they offer:
G-Dry Technology: Offers durable waterproof protection, perfect for hiking in snow, rain and other inclement weather.
Garmont ADD: ADD Stands for Anatomically Directed Design. This technology basically enables your foot's natural ability to stabilize, absorb shock, and propel forward.
Vibram Sole: Not only high quality sole, but extremely durable with tons of traction. Also, a good insulator for feet.
Double Damper: A two-part system for superior shock absorption. The midsole dampens ground impact, while the internal shock absorber dampens heel impact. The combined result is enhanced cushioning and less fatigue. The inner layer is more anatomical in the heel and underfoot areas to help reduce foot movement within the shoe, adding greater comfort and stability overall.
Ergo Last: The contours of this anatomical last are smooth and rounded, to more closely follow the shape of the human foot. Footwear built on this last wrap the foot better, especially the heel and bottom of the foot, for a more comfortable, ergonomic fit.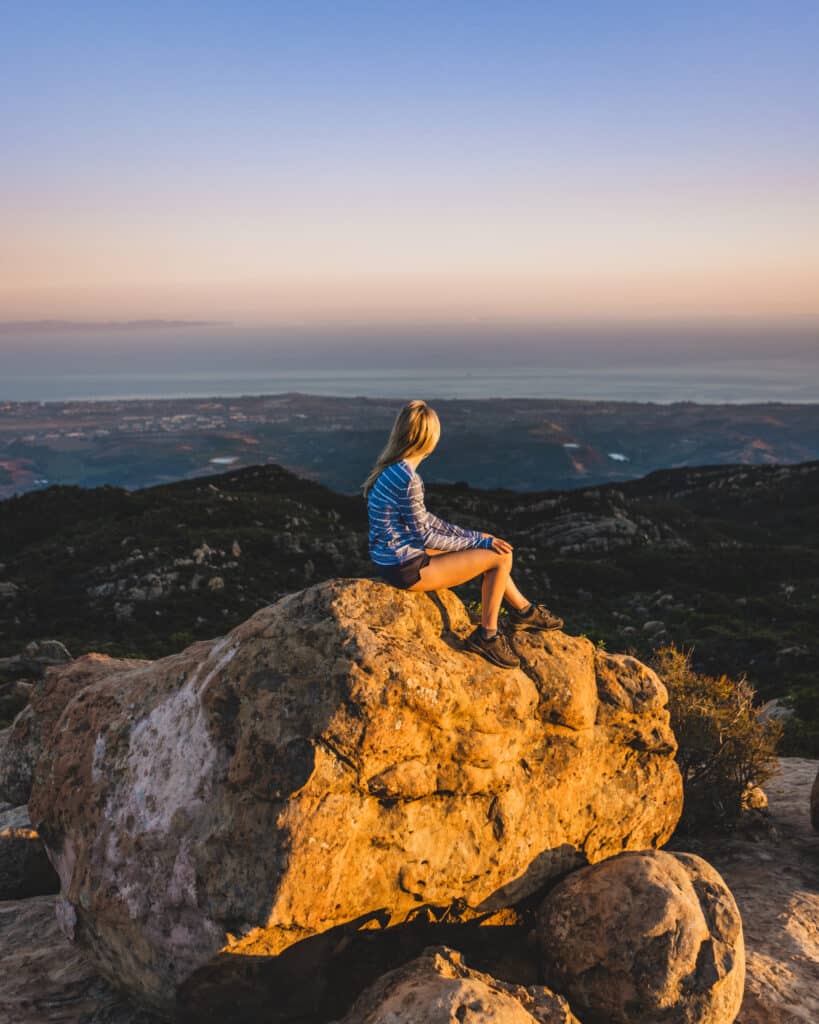 Dragontail G-Dry Boots
Garmont reached out for us to test out their newest Dragontail G-Dry Boots model out on our adventures. These specific shoes are great for the versatile outdoor enthusiast. If you are doing a lot of rock scrambling or crossing terrain with lots of scree and tallace, these shoes are perfect in design. They're also great for your average day hike in the mountains as well since they're pretty lightweight and breathable.
Sizing & Fit
Since these boots initially have a tighter, more narrow fit (which makes them ideal for the mountains) you will definitely want to break these in ahead of your hikes. If you are a woman with larger feet, just note that as a size 10 US Woman's shoe, I had to hop into Men's sizing because they don't make woman's shoe sizes that big! I had absolutely no issues with the fit even so, though. If you are in-between sizes, we'd definitely recommend sizing up a half size or full size. Wearing them around the house or your day to day before your activities can help prevent blisters while out in the wilderness. Both Stephen and I broke ours in on short walks around our neighborhood.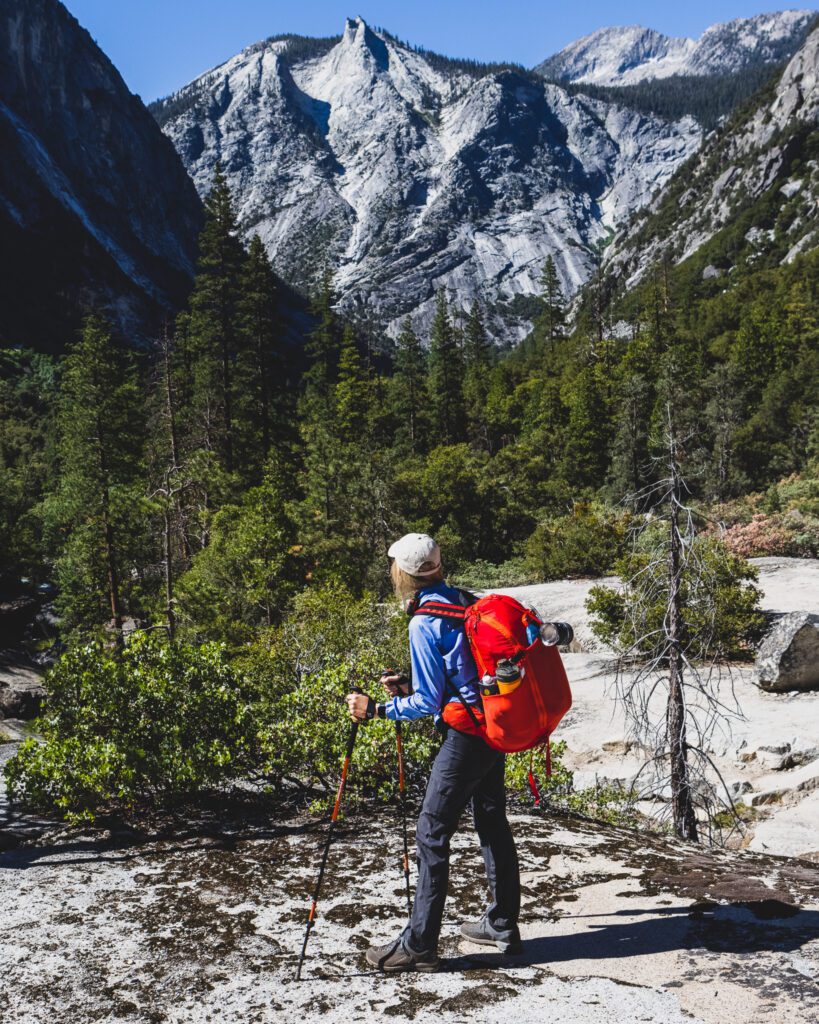 Our Experiences with the Garmont Boots Dragontail G-Drys
Instantly, we noticed the support in the Dragontail G-Dry Boots is incredible. They are super comfortable and are constructed with foam soles. The sole is super nice because it's so stable and grippy. Across several types of terrain wearing these, we felt very confident in our feet not slipping. They are also super lightweight, so they are a fantastic, comfortable choice for backpacking or longer mileage trips as well.
We loved that the shoes were waterproof with this G-Dry Technology. We wore them in a hail and rainstorm in Colorado, and our feet stayed dry the whole time! However, the outer parts of the shoe did take a bit of time to dry afterward, but the insides remained perfectly dry.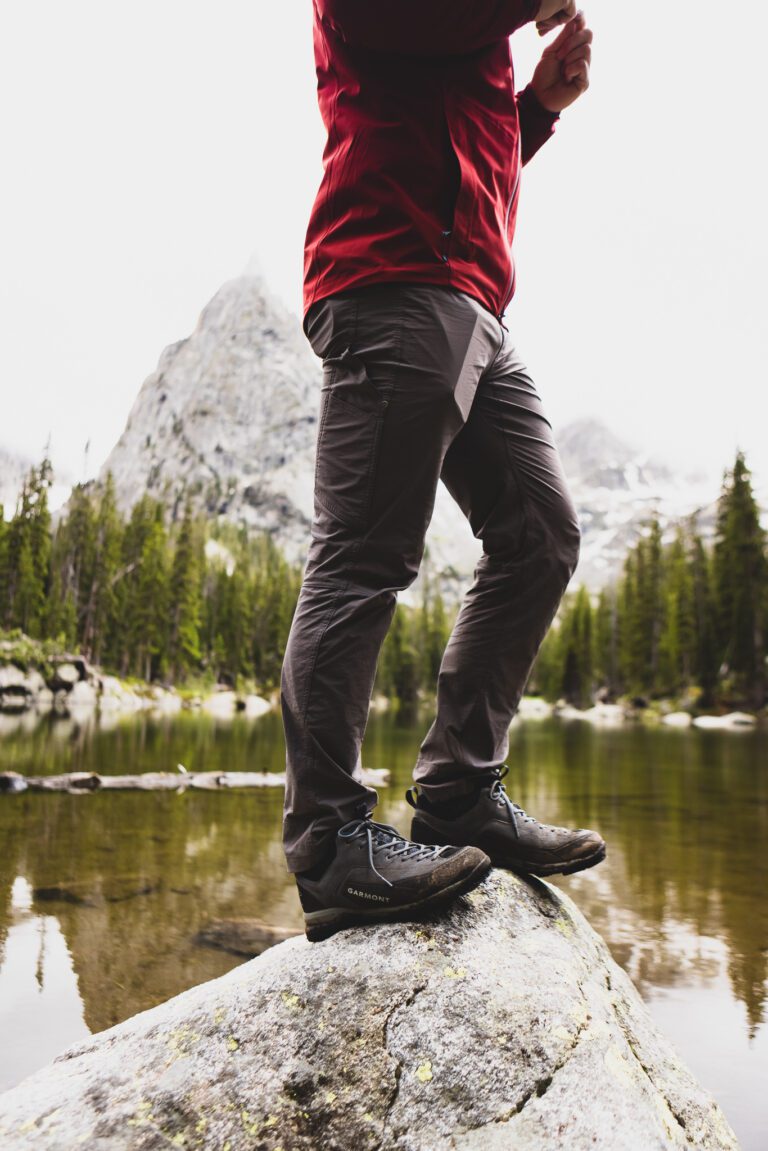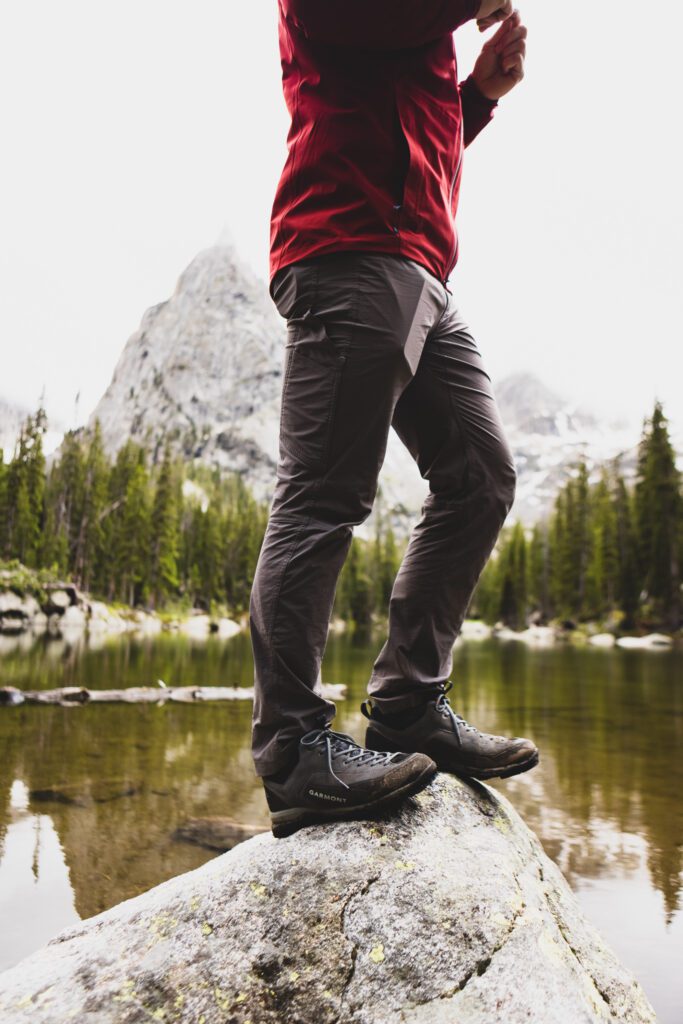 We again wore them on our trip to hike Clouds Rest, a 15-mile round trip day hike with 3000 feet of elevation gain in Yosemite National Park. Their traction and grip across dirt and granite performed excellently.
The only other note we had of these shoes is that we both did get some blisters on our first few trips with them. Luckily, we always brought moleskin or Rock Tape and our feet were as good as new once we treated them. Safe to say, we probably could have broken them in a bit more, but overall for the mileage and steep elevation gain we were trekking, these shoes performed excellently.
Garmont Integra High WP Thermal Wms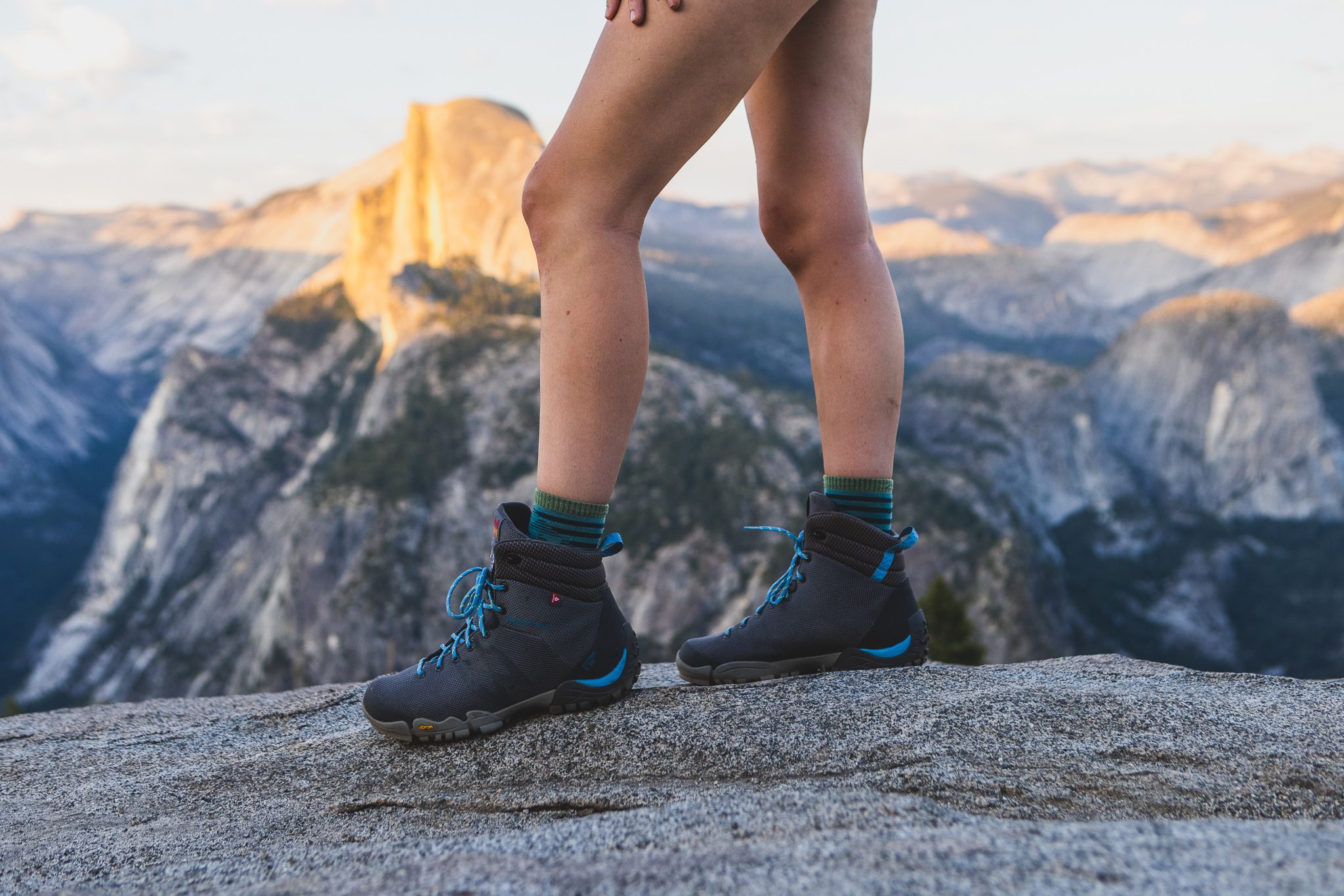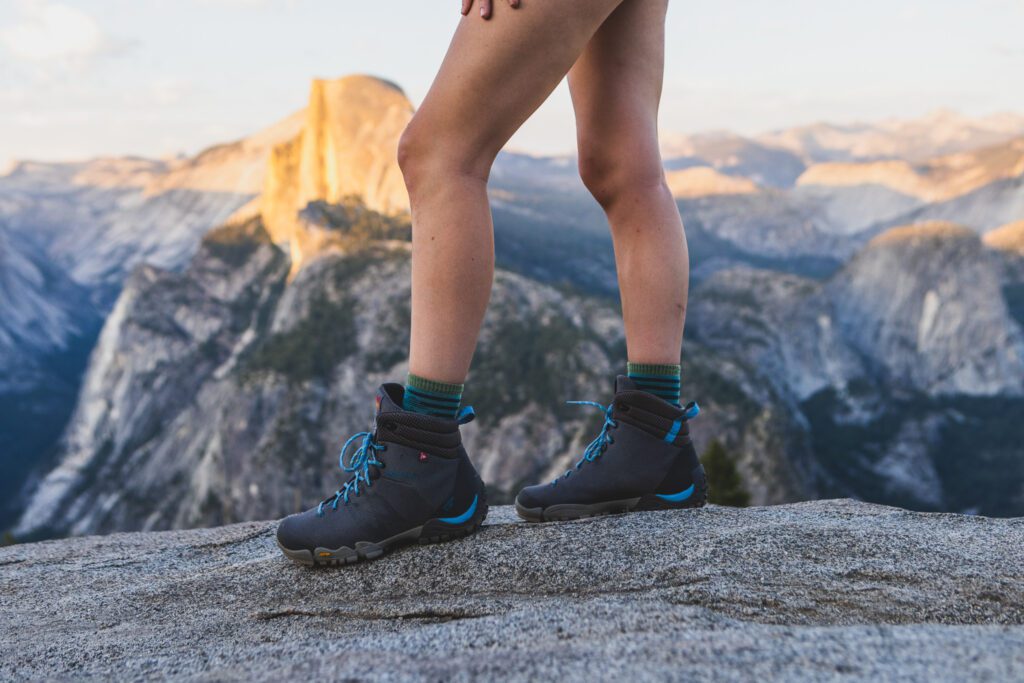 The Integra High WP Thermal boots felt super lightweight and breathable compared to my experience with the Dragontails, but they are definitely made for colder weather. I would probably choose the Dragontail model as a spring/summer shoe and the Integra as a fall/winter shoe! I loved the ankle support in these boots as my ankles felt super supported but not suffocated. Later this year, I will definitely be using these boots for the snowshoeing season, as they're also waterproof. They are also really cushiony which I really like in terms of support.
Toubkal GTX
Whereas the Garmont Dragontail shoes really shined on day hikes, the Toubkal GTX shoes really stood out on longer backpacking and hiking trips. Stephen loved the support and cushion offered in this shoe.
These are definitely going to give you a better experience in the wintertime, as they are heavier and prepped for snow! Stephen loved the clasps for the shoelaces and the heel lock to provide sturdy support in the ankles. These will go perfectly with snowshoes.
Overall Thoughts
The only thing we found to be potentially wary of as a potential consumer is the price point. If you're balling on a budget, then Garmont may not be your best option. However, if you are looking for highly technical versatile shoes, are hiking in the mountains quite a bit, and have a little bit more money to invest into a hiking shoe, then Garmont offers some amazing quality options that we highly recommend.
If you're interested in purchasing anything from Garmont Boots, feel free to use the code GARMONTPASSPORT20 at checkout!