Best Highway 1 Road Trip Itinerary & Guide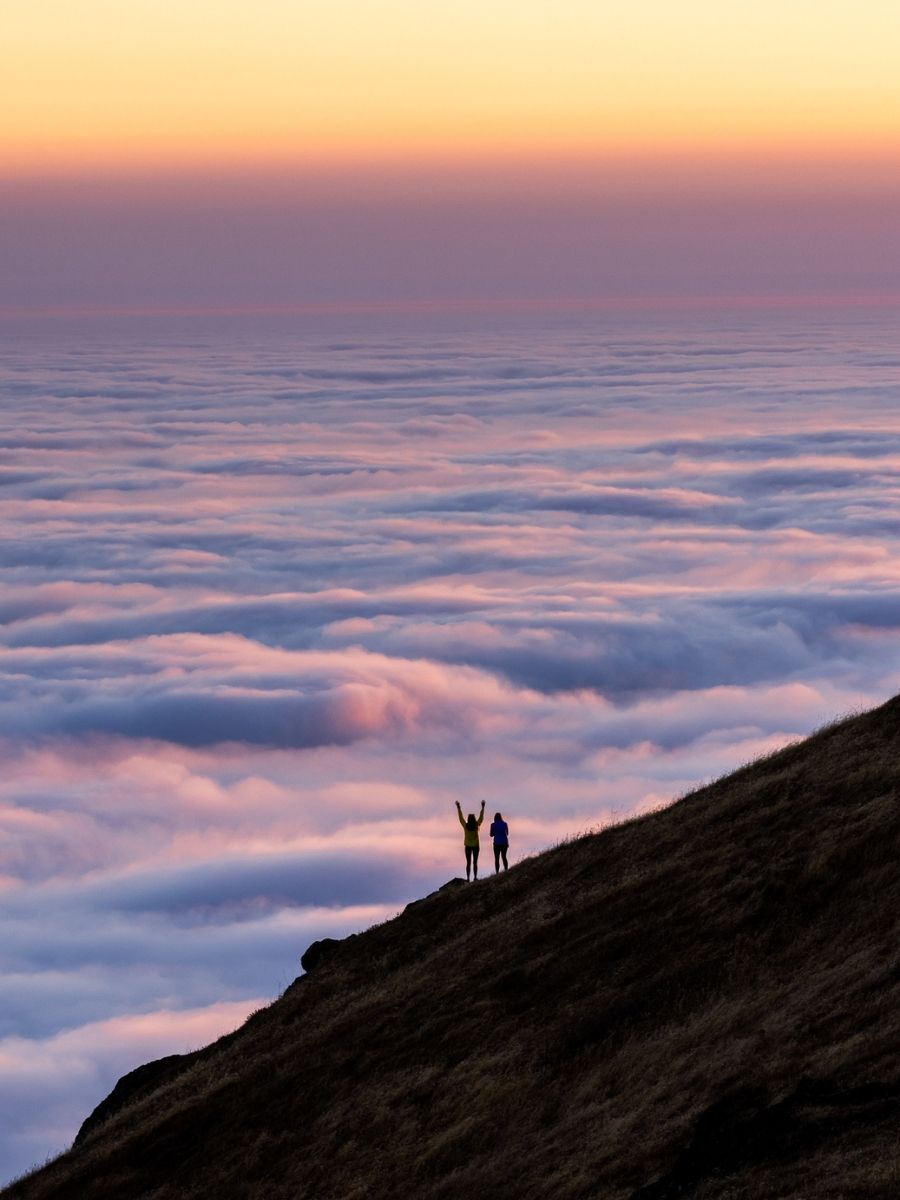 Highway 1 is arguably one of the most beautiful stretches of coastal roads in the United States, perhaps even in the world. Our first road trip together was actually this very itinerary! If you're looking for jaw dropping views of never ending coast, beautiful blue water beaches, and gorgeous overlooks, this is Highway 1 Road Trip for you.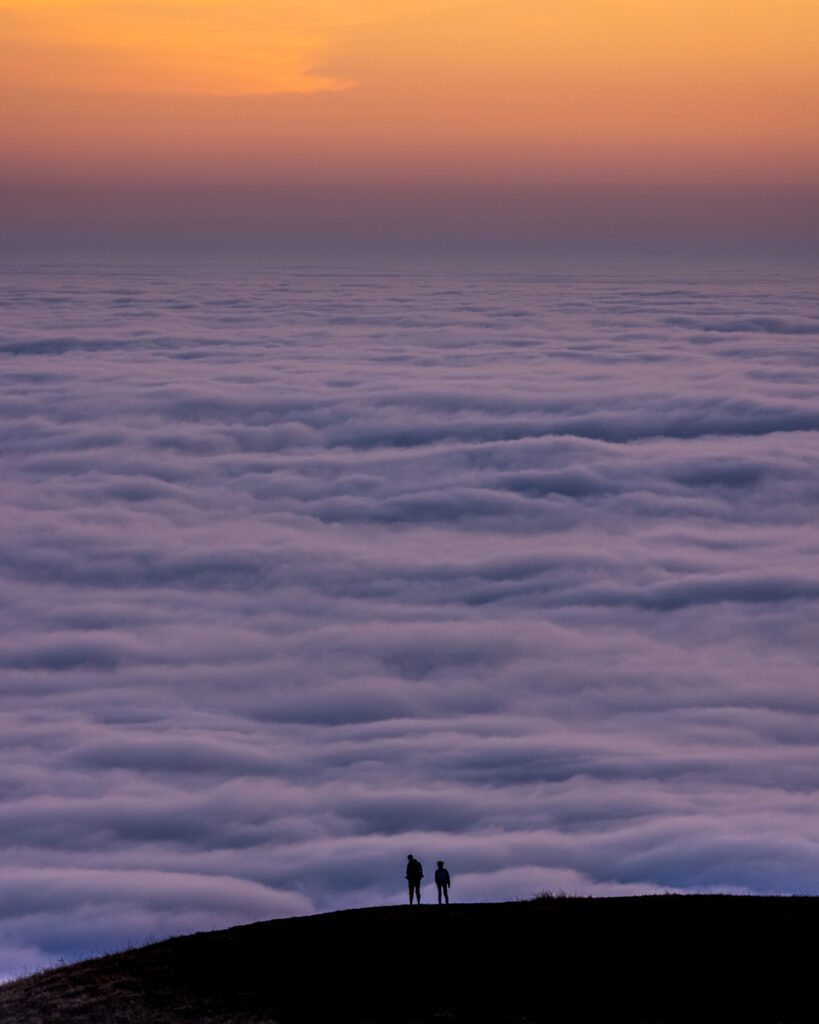 Disclaimer: The Lovers Passport is reader-supported. Your engagement on this site allows us to bring you this content for free! Since this website contains affiliate links, if you make a purchase through these links, we may earn a commission at no extra cost to you. It's one of the ways I can keep producing free guides and resources for all of our readers. This has absolutely no effect on our recommendations or evaluations and all opinions are our own. Thanks for supporting our adventures!
ROAD TRIP ITINERARY
Living in California for all of our lives, both Stephen and I have done this road trip several times. In fact, we've probably done this itinerary at least 4 or 5 times in the past year. So this blog post is all based on our own personal experiences down the coast, as well as some recommendations from fellow adventurers we've met along the way.
WHERE TO START & END YOUR HIGHWAY 1 ROAD TRIP
Since LAX is one of the most popular starting spots for this trip, we'll be starting off on a route from LA up the coast and back, as well as a route for those that would rather make a loop around after completing the stretch of Highway 1. In saying that, you could jump on either of these itineraries at any stage of your Highway 1 road trip and you may choose to start/finish in different spots. Or, if you start from San Francisco, you can drive down the route in reverse and just complete it in a different order. This itinerary is more geared toward those driving the whole way, whether it's in your own car, a rental, or a campervan, rather than flying in between major cities.
If you decide to go the camper van route, we loved doing this itinerary in our Kuga Rental from Traveller's Autobarn. We picked it up in Los Angeles and drove all the way up to Point Reyes and Back using this itinerary. The van was so convenient in terms of spaciousness, comfortability, and transportability. We usually car camp, so this was our first van life experience, and the rental worked out super well for us in terms of getting us from Point A to B in a super easy and hassle free way!
If you're interested in booking a camper van for your Highway 1 Road Trip, make sure to use the code "LoversPassport" at checkout with Travellers Autobarn to receive a $50 discount on a Kuga camper van rental. The coupon will work on a 5 day minimum rental for a Kuga Campervan model for the rest of 2021!
HIGHWAY 1 ROAD TRIP TIPS:
BEST TIME OF YEAR TO VISIT HIGHWAY 1
California generically has fantastic weather year round. However, when it comes to the coast, expect several mornings to be socked in with low hanging clouds or fog. Usually it will burn off by the afternoon, but we've encountered the Big Sur Coast to be cloudy and moody like 7/10 times we've gone so just be prepared.
Honestly, the summer months of June, July and August are the most foggy. The best weather is usually in September or October with still moderately warm temperatures, less crowds, and less likelihood of clouds. Mid-to-late February through April is also pretty nice, just with mildly colder temperatures.
WHERE TO RENT A VEHICLE FOR YOUR HIGHWAY 1 ROAD TRIP
Choosing a Highway 1 rental car will depend on the type of trip you plan to take and whether you would prefer to stay in Air BnBs, hotels, tents, or stay in a camper van. If you plan to stay in hotels or guest houses then you can opt for a regular rental car and we would recommend picking it up after you fly into Los Angeles International Airport.
We personally love to either travel via a SUV with a camper build or rooftop tent or a camper van when traveling around the coast of California. That way we have more flexibility in terms of where we want to go each day and what we want to do, as well as where we want to stay the night. Other perks of renting a car camper or camper van is that you can adjust your plans on the go without having to worry about a spot to sleep. Click here to book your Highway 1 campervan rental (we highly recommend using Travellers Autobarn if flying into Los Angeles or San Francisco). If you plan to tent camp then you're probably best to opt for a small rental car as that will be your most budget-friendly option.
WHERE TO STAY ALONG THE CALIFORNIA COAST
The biggest piece of advice when it comes to finding accommodations is to plan in advance! Campground reservations along the latter part of Highway 1 up closer to Big Sur book out several months in advance. If you want to stay in established campgrounds, make sure to set reminders on your calendar of when campground permits are released.
However, there are several other options. If you don't mind dispersed camping in which you are completely self sustained, then make sure to check out freecampsites.net or iOverlander to find campsites along the route that you'd like to stay at.
If you are going along the hotel route, some of the most popular hotels along this route tend to run on the more pricey side. That being said, we'd still recommend some popular favorites like the Ritz Carlton Bacara or Rosewood Miramar Hotel in Santa Barbara, The Cliffs Hotel in Pismo Beach, the Madonna Inn in SLO, Ragged Point Inn near San Simeon and Big Sur, and Ventana in Big Sur.
LOGISTICS OF A HIGHWAY 1 ROAD TRIP
GAS
Gas in California has gotten quite expensive recently. Mapping out your route ahead of time can give you a good idea of how much you're going to need to budget for gas since this road trip does cover quite a bit of miles! We always like to use Gas Buddy to find the best gas prices along our route.
THEFT
Theft is also quite prominent in major cities. Always make sure to be wary of your surroundings and keep your valuables with you and out of sight when exiting your car along Highway 1 Road Trip stops.
CAR SICKNESS
Also, it should be noted that there are a lot of curvy roads along the way. If you get carsick, make sure to take proper precautions!
CLEANLINESS ON THE ROAD
While road tripping for a week, you are likely going to want to shower. We love bringing our Rinsekit on road trips like this where we are typically car camping. It's a portable shower that is so easy to just pack in the car so you can basically shower anywhere you want! We lay down a tarp we bought from Walmart and hang a towel across the back of the car with magnets for privacy, but you can also invest in a pop up shower tent to go along with your Rinsekit.
LENGTH OF YOUR HIGHWAY 1 ROAD TRIP
If you are dedicated and don't mind driving a ton with less time at each stop, you could totally do this itinerary in 3 days. However, if you want to fully experience Highway 1, I'd recommend allotting 5-7 days to really experience each town along the way. Since the total drive is quite a bit of miles, it will be nice to pace your itinerary out a bit rather than rushing through the whole thing.
That being said, Stephen and I both work full time office jobs during the week and are able to do this road trip with modifications on a Friday Night-Sunday Night. If you have less time, I would cut out 3-4 of the stops listed below so that way you can still enjoy your Highway 1 Road Trip without feeling rushed. You'll also have an excuse to come back and see the beauty of the California Coast again in the future!
EPIC HIGHWAY 1 ROAD TRIP ITINERARY
Any Highway 1 Road Trip is going to be jam packed with lots of beautiful spots and lots of driving. BUT, it'll totally be worth it! Thankfully, the California Coast has some of the most scenic coastal viewpoints where your mind will be blown for the majority of the ride,
SANTA MONICA
Whether you love relaxing at the beach or hiking in the mountains, Santa Monica has a variety of things to do. Make sure to stop by the Santa Monica Pier and shop around the Third Street Promenade. If you are a history or fine arts lover, the Getty Villa is also close to Highway 1 and is a great little stop to enjoy beautiful views of the Santa Monica coastline.
For our avid hikers, check out Tuna Canyon for beginners, or one of our favorites in the Santa Monica recreation area called Sandstone Peak. If you head up to hike Sandstone Peak for sunrise or sunset, you may just get treated to a cloud inversion depending on the cloud elevation!
MALIBU
The Malibu coastline boasts some of the best beaches in all of California. My home beach of Zuma Beach is a classic one to visit to enjoy a summer day or learn how to surf. Leo Carrillo State Beach is another gorgeous option for a beautiful beach day.
For some classic brunch spots along the Malibu coast, check out Duke's Malibu and try to get an early reservation for brunch outside for a view or Malibu Farm along the pier for a trendy (but expensive) brunch or cocktail with a gorgeous beach in front of you! If you are a wine lover, make sure to check out Malibu Wine Safari and Rosenthal Winery right along Highway 1.
For our outdoorsy lovers, check out Point Dume. If you love outdoor rock climbing, you can actually climb here! As previously mentioned, the surfing in the area is fantastic, or you can enjoy a variety of coastal hikes found here on All Trails. Finish up your time in Malibu with a sunset at El Matador State Beach.
OXNARD & VENTURA
This is our stomping ground, so if you're ever in the area make sure to reach out and say hi! Check out the Oxnard or Ventura Harbor and even rent a kayak or paddleboard if you want to get out on the water. Enjoy a beautiful view of the beach towns up at Serra Cross, grab a delicious brew from Madewest Brewery on the Ventura Pier, and check out the surfers at Surfers Point before heading on up the coast further. If you want a more in- depth guide on just Ventura, check out this video on a day in the life of the gorgeous coastal city.
OPTIONAL HIGHWAY 1 ROAD TRIP ADD ON: CHANNEL ISLANDS NATIONAL PARK
While at either city harbor, you can check out Island Packers, where you can book a day trip or overnight trip to one of the Channel Islands in Channel Islands National Park! We recently did an overnight trip to Anacapa Island and it was beautiful, but you could definitely do it as a mini day trip! Santa Cruz is by far the most popular island and offers a lot more diversity on the island! Make sure if you decide to camp out there that you book your sites in coordination with your ferry tickets out to the islands.
Check out our Youtube video of our experience camping on Anacapa to see the full experience!
SANTA BARBARA
Just around 40 minutes north from Ventura, you'll find a beautiful paradise in Santa Barbara. This city is a MUST stop along the way! Stephen and I both lived here for 4 years and it's honestly our favorite city in all of California. There's a little something for everyone.
For the adventure lovers, make a little detour from Highway 1 up the Santa Barbara Mountains via the 154 and check out Lizards Mouth or La Cumbre Peak for sunrise or sunset. If you are into hiking, check out Inspiration Point or 7 Falls Trail for beautiful views of the Santa Barbara Coast and the Channel Islands in the distance on a clear day. For more on Santa Barbara, check out our Couple's Guide to Santa Barbara or our Santa Barbara videos on Youtube.
Make a stop at East Beach and set up your hammock or slackline among the palm trees. Swing by East Beach Tacos or La Superiqua for some amazing Mexican food for lunch. Some of our other favorite beaches in the area are Hendry's Beach (dog-friendly, too, and has a great restaurant called Hendry's Boat House there), as well as Butterfly Beach and Santa Claus Beach. There's also the beach that is next to the Santa Barbara Pier which is often nice, and you can also rent kayaks or paddle boards here.
For the city lovers, check out the Funk Zone in downtown Santa Barbara for some of the finest wine, beer, and food. We always love checking out The Lark, Loquita, Helena Avenue Bakery, the Lucky Penny, Finneys, and there are so many more options for amazing restaurants in the area. Once you're done exploring there, you can cruise on up to State Street and check out the amazing outdoor shopping and other dining opportunities. Lastly, make sure to get some ice cream from McConnell's Ice Cream on State Street before heading to your next road trip stop!
GAVIOTA
North of Santa Barbara, you'll encounter Gaviota, which is a quaint little area with beautiful, quieter beaches than Santa Barbara. We always love checking out Gaviota State Park! Our favorites are the Gaviota Hot Springs Hike as well as the Gaviota Wind Caves hike, which is a great one for kids as well. Please make sure to leave no trace and keep the trails better than you found them when recreating in these areas since they are more fragile and less maintained.
OCEANO & PISMO
We always love making a pit stop at the Oceano Sand Dunes right near Pismo Beach. If you've ever checked out the Sand Dunes in Death Valley, you probably won't be as impressed. However, these dunes are still super fun to walk around. We love coming here for sunrise photography since there's usually no one else around. Beware, walking on the sand is much more strenuous than you think though! Allot yourself more time than you think you'll need when visiting here.
We love stopping at Brooks Burgers here for lunch before we keep heading up Highway 1.
AVILA BEACH
One of our favorite hidden gems along the coast is Avila Beach. Right after Pismo and right before you get to San Luis Obispo, check out Avila Beach. It is tucked away off the side of Highway 1 and is the cutest little beach town! We love parking in the beachfront area and ordering a pizza from Mission Pizza (their Maui Wowie pizza and Cheese Sticks are awesome) and having a beach side picnic. There's also a cool mini hike down to Pirate's Cove. This requires descending down a cliffside rope, so make sure to be wearing the right shoes and don't do anything you aren't comfortable with. Beware, you might see some nude people hanging around since there's a neighboring nude beach right there as well!
SAN LUIS OBISPO
Stephen's all time favorite donut place in California is SLO Donut Company and it's right off of Highway 1. If you're driving late, it's open from 5am-12am (*check Yelp as hours may change with pandemic restrictions), and it has the best donuts and fantastic coffee.
We always love heading into downtown SLO as well for other restaurants, fun nightlife, and nice shopping. If you are a Spanish food lover, we cannot recommend the Paella from Luna Red enough.
SLO is also an adventure lovers playground. Bishop Peak offers several amazing outdoor climbing routes and an amazing view of the city when hiking the peak itself. Madonna Mountain, also known as Cerro San Luis, also offers some nice hikes. Another stop to include would be Terrace Hill for a beautiful view of the ocean.
MORRO BAY
Morro Bay State Park and Morro Strand State Park are amazing parks to check out if you have time. They both offer stunning views of Morro Rock and are great areas to sit and enjoy the sunset. If you have extra time, also add the nearby Montana De Oro State Park to the list. Monta De Oro State Park features rugged cliffs, quiet sandy beaches, coastal plains, streams, and more.
CAYUCOS
Unless you are into surfing, the only pitstop in Cayucos you really need to make is visiting the Brown Butter Cookie Company. You will thank us later. They have some of the best homemade cookies you will ever try.
SAN SIMEON
San Simeon is home to the famous Elephant Seal Lookout and is pretty close to Hearst Castle as well. If you have kids, this is a great stop along your Highway 1 Road Trip! Due to the pandemic, Hearst Castle hasn't been open recently; however, it's definitely worth checking out when it reopens!
RAGGED POINT
Ragged Point is known as the "Portal to Big Sur." It truly is the first amazing look at the Big Sur coast line on your way up from LA. We like to stop here for a coffee and we'll take it around the property so we can look at all the beautiful viewpoints around the inn. If you are in need of some food, too, they usually have a cafe as well!
BIG SUR
For more information on Big Sur specifically, make sure to check out our ultimate guide to Big Sur. This blog covers all information from campsites, hikes to do, and beaches to see across the Big Sur stretch of Highway 1.
We highly recommend checking out all of the following stops along the Big Sur Coast!
Sand Dollar Beach
Limekiln State Park
Julia Pfeiffer Burns State Park
Mcway Falls
Hike Partington Cove
Andrew Molera State Park
Bixby Bridge: Make sure to not park illegally here or you will get a ticket. People drive quite crazily trying to pull off here, so just be aware.
Notley's Landing: if you blink, you might miss it! This is just a tiny little pullout for a few cars with a gorgeous look at Bixby Bridge from a far.
Garrapata State Park: One of the few dog friendly beach areas in Big Sur!
The Big Sur area, in particular, is especially known for limited accommodations. Make sure to know exactly where you will be camping or staying before since you can get in trouble for staying overnight on certain parts of Highway 1, and campgrounds fill up incredibly quickly.
Before you get to San Francisco, also try hitting Monterey, Santa Cruz, and Davenport along the way for beautiful views of beaches! Shark Fin Cove is also along the way if you happen to be driving by it for sunset.
MONTEREY
Monterey is a beautiful coastal city right along Highway 1 after Big Sur. There are so many family friendly activities in Monterey. For a more in depth guide to exploring this beautiful area, check out our weekend recommendations for visiting Monterey.
SAN FRANCISCO
A note before visiting San Francisco, this city, especially now, has been experiencing more theft and break ins ever than before. Please remember when visiting to take all of your valuables with you and leave nothing in sight in your car or van to prevent theft. If you can't find a reputable campground, there are a variety of hotel options as well.
As more outdoorsy people, we hardly ever venture into the city because of the insane amount of traffic and trash. HOWEVER, we try to make a point to hit the following spots in San Francisco when doing our typical Highway 1 Road Trip.
Golden Gate Bridge Viewpoints:

Battery Spencer
Bunker Hill Hike
Golden Gate Overlook
Hawk Hill
Kirby Cove
Baker Beach
Marshall's Beach
Food wise, Aristicault's Bakery is a MUST for pastry lovers. Their croissants are seriously next level. When we take people with us to visit SF, we will also do the touristy clam chowder bowls down in Fisherman's Wharf or take them to the Ferry Building to look around.
POINT REYES NATIONAL MONUMENT
Point Reyes was one of those spots that we had little expectations for, but it absolutely blew us away! That's why we chose to end the road trip itinerary here! Make sure to hit the Cypress Tree Tunnel and the Lighthouse area to take in mind blowing views of the California Coast line that almost compare to those of Iceland's Black Sand Beach.
If you are lucky enough to have more time in this area, definitely check out the hikes in the monument. The coastal bluffs are ridiculously beautiful.
And that's it for this itinerary! If you continue on heading up North via Highway 1, you'll get some amazing chances to visit the Redwoods. But we'll save that for a specific Northern California Road Trip itinerary! If you decide to do a more Northern CA road trip, we would recommend picking up your campervan in San Francisco and doing a loop from there.
Have you ever taken a road trip up Highway 1? If so, which spot was your favorite?
The Lovers Passport is reader-supported. Your engagement on this site allows us to bring you this content for free! Since this website contains affiliate links, if you make a purchase through these links, we may earn a commission at no extra cost to you. It's one of the ways I can keep producing free guides and resources for all of our readers. This has absolutely no effect on our recommendations or evaluations and all opinions are our own. Thanks for supporting our adventures!