Couple's Guide to Zion National Park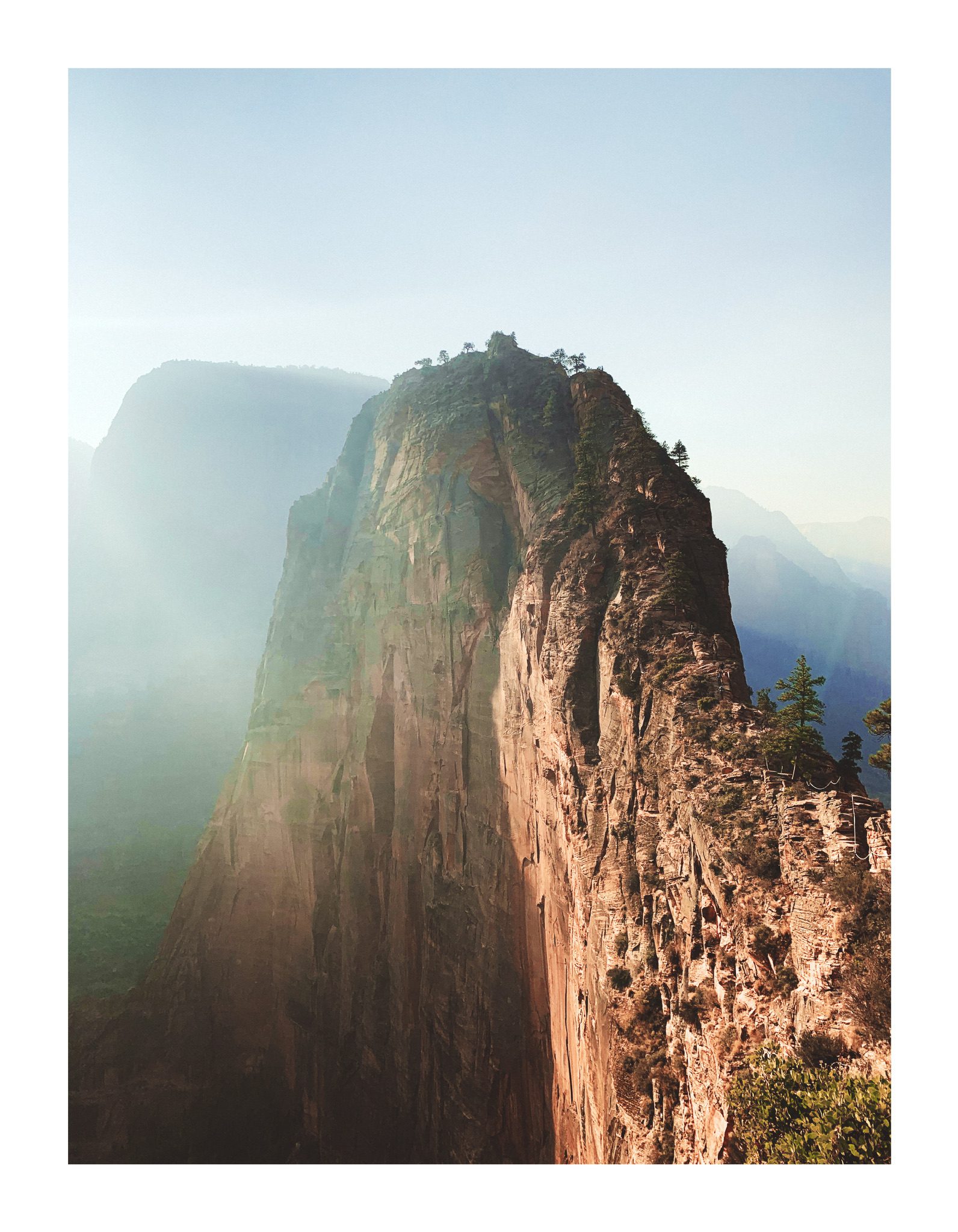 We went to Zion National Park in November for Stephen's birthday and it was one of our favorite trips ever! We Vlogged our whole trip as well and you can find the videos here. The mix of stunning views, beautiful climbs, insane landscapes, and ease of access make this our favorite park in Utah. We made mistakes because it was our first trip out there. We want you to have the best trip possible so enjoy our Couple's Guide to Zion National Park!
Things to Know Before a Couple's Trip
Best Time to Go:
Zion is one of the most popular National Parks in the nation. Find our other recommendations for National Parks here. The park gets millions of visitors every year. We try to avoid the crowds so we decided to go later in the year in November and the weather was PERFECT! The days are getting shorter during this time of the year which is the only bummer, but the weather is a little cooler so it keeps crowds away. Zion gets too hot during the summer, especially if you want to go hiking. The summer is also heavily trafficked due to tourism. The busses are always packed and it is almost impossible to find a camping spot.
Winter months can be a fun time to go because of the snow. The white powder across the massive peaks can be a surreal experience. Climbing is also best to do in very cold temperatures so winter is ideal. We tend to stay away from freezing temperatures for comfort. As a Couple's Guide to Zion National Park, in October and November the crowds will thin and makes for great outdoor activity weather.
Reservations and Permits
Reservations in the park can be insane! We looked for reservations 6 months in advance and almost every camp site was booked. You can find reservations here. Reservations can be booked up to 1 year in advance and we highly recommend booking your stay as soon as you can. As far as fees go there is a fee of $35 for vehicles to enter the park. There are also options to park outside of the National Park and take the shuttle in. We were lucky enough to have a National Parks Pass that was good for getting us in with one time yearly fee.
What to bring
To decide on what is best to bring it is important first to decide what kind of Zion trip you want. There are opportunities for canyoneering, rock climbing, hiking, photography, family trip, or just a romantic couple's trip. To see what kind of trip we had check out our Vlog here. Decide on what you and your partner are most excited about before making decisions. There are 5 essentials that we believe no matter what adventure you should bring. For a full gear guide list check out our recommendations here.
First bring lots of sunscreen. There is some shade in the park, but it is very sunny for most of the day. Second bring a camera that is waterproof or something to store it in that is waterproof. There is so much to capture in this park that we believe it necessary. Third thing is good hiking shoes. There is a lot of walking in this park! You have to walk between shuttles, on hikes, and everything in between. Fourth make sure to bring lots of water. It is easy to get dehydrated because of how hot it can get here so be prepared. Lastly, bring a sense of adventure. Create your own memories and go off the beaten path. This will help your Couple's Guide to Zion National Park be personal and something that you both enjoy.
Top 5 Hikes for Couple's in Zion National Park
1. Angel's Landing
Angel's Landing was our favorite hike in the whole park! We woke up at 4am to start walking on the road to the trailhead of the hike. The road is blocked so you can not drive here and is only accessibly during shuttle hours. The shuttle does not open until 7 am so we decided to go for it.
The hike was so epic because of the insane exposure. When hiking through the hundreds of switchbacks you gain some serious elevation. We were the first people to the top which gave us the whole area to ourselves. The hike does get very backed up so we highly recommend going early. This is a great hike for our Couple's Guide to Zion National Park because it is quite intense and can be a fun bonding experience.
2. The Narrows
We have never experienced something like the Narrows. It was hard to decide which was going to be our #1 hike on our Couple's Guide to Zion National Park. This hike can be as short or long as you want. The Narrows are best enjoyed early in the morning because that is when the most light is allowed in. The water is FREEZING in all months besides summer.
To avoid being in pain from the cold we recommend stopping at the rental shop right outside the park. They rent you a walking stick, waterproof pants, and boots. This made a HUGE difference in our experience. The rocks are very slippery and it is easy to fall when hiking. We suggest hiking to "Wall St" which is about 1 mile up stream. It took us about 2 hours to hike to it including lots of stopping for pictures.
3. Canyon Overlook Trail
This hike is a fun walk up that does not take a lot of effort. The drive up to this beautiful spot is half of the adventure. We recommend going for sunrise to avoid most of the crowds. The view is insane because you can see through the whole valley.
The hike there gives a clearer view of the landscape that Zion has to offer. We hiked it in the dark with headlamps and it only took 30 minutes. The view was stunning and the observation point was huge so everyone had their own space to enjoy. This is a great spot for a romantic breakfast or dinner with a stunning backdrop.
4. Carmel Highway
The drive between Mt. Carmel Highway and Zion is stunning. We took the drive after a sunrise at Canyon Overlook and saw almost no-one. The road winds through the canyon to some unbelievable sights. We saw Checkerboard mesa, mountain goat, interesting landscapes, and were singing car karaoke the whole time.
This drive is part of our Couple's Guide to Zion National Park because it was so relaxing and beautiful. The drive is fun with all the twists in turns in the road, hopefully you do not get carsick!
5. Emerald Pools
We had heard so much about the beautiful Emerald Pools and Weeping rock before heading to Zion. We can say that we were not super impressed. The hike was our first in Zion so we were excited to get moving. The views were stunning in all directions leading up to the end but it was not the gorgeous waterfall I thought it would be.
This hike would be awesome if we had done it during a different part of the year. We suggest hiking to upper Emerald Falls and then hiking down to the lower one. The views are gorgeous throughout the hike, but the end result is not great. It is also a very overused trail so we saw a lot of trash and more crowds. We would have rather spent the time exploring Angel's Landing more!
Learning the Shuttle System
USE THE MAP! The shuttle system can be tricky depending on where you are going and coming from. We thought this was a necessity for our Couple's Guide to Zion National Park because it can be quite difficult to navigate. Always have 2 maps is something that we learned. 1 map is going to get ripped, wet, and or lost without a doubt. Always bring a backup and pay attention to which direction the bus is facing. We hopped on a bus that was taking us into the park by accident when we wanted to leave a few times just because we did not realize which direction the bus was facing.
Another tip is to not rely on your phones. The signal in Zion is terrible and the wifi is equally as bad. We turned our phones on airplane mode so that we could enjoy each others company. The busses come every 5-10 minutes in our experience so be ready at the bus station. Most importantly when using the bus system is to get off and explore for yourselves. Do not be a tourist on a ride at Disneyland. Grab your love and go exploring together! We really enjoyed the moments we were exploring the hikes and hopping off the bus just to wander through the park.
Best Campgrounds for Couples in Zion National Park
Watchmen
This campground is in the heart of Zion National Park. Sadly, it is only open for part of the year. We did not have the opportunity to stay here, but if we go during a different part of the year, I would definitely try. Waking up with massive orange mountains standing above sounds like a dream. Getting reservations here is very difficult because it is so popular. If you do want to stay here, there is a first come first serve for those that are last minute travelers. We recommend placing your reservations as far in advance if you have hopes on staying here.
South Campground
This is the campground that we stayed at and we loved it. It is a huge campground that has accessibility for RV, tents, car camping, and everything in between. They reserve spots on a rolling basis of 14 days before your trip. You can reserve spots up to 6 months in advance if you are a planner. We decided to plan far in advance and enjoyed that we did not have to stress about somewhere to sleep. This campground is great because it is so close to town and the visitor center shuttle pick up. Highly recommend this place for our Couple's Guide to Zion National Park if you are on a budget.
Style of Comfort
There is a place to stay for everyone in Zion. We are on a budget so we decided to go with the tent style of camping in one of the campgrounds. There is also a hotel in the middle of Zion that offers full amenities for a pretty penny. If you are not one for roughing it, but still want to take in the beautiful scenery then we recommend staying here. There are also more affordable rooms to stay in outside of Zion in the small town.
Traveling as a couple is all about what you can afford and what you want your experience to be. You can order room service, eat out every night, and do one hike a day. We decided that is not what we enjoy and that we want to adventure from dawn to dusk. We hope our Couple's Guide to Zion National Park has helped you decide that this will be one of your future trips!
Picture Credit for all above photos goes to our good friend Chris Meugniot. Check out his website with out favorite adventure photos.