All 63 National Parks: Unveiling America's Natural Wonders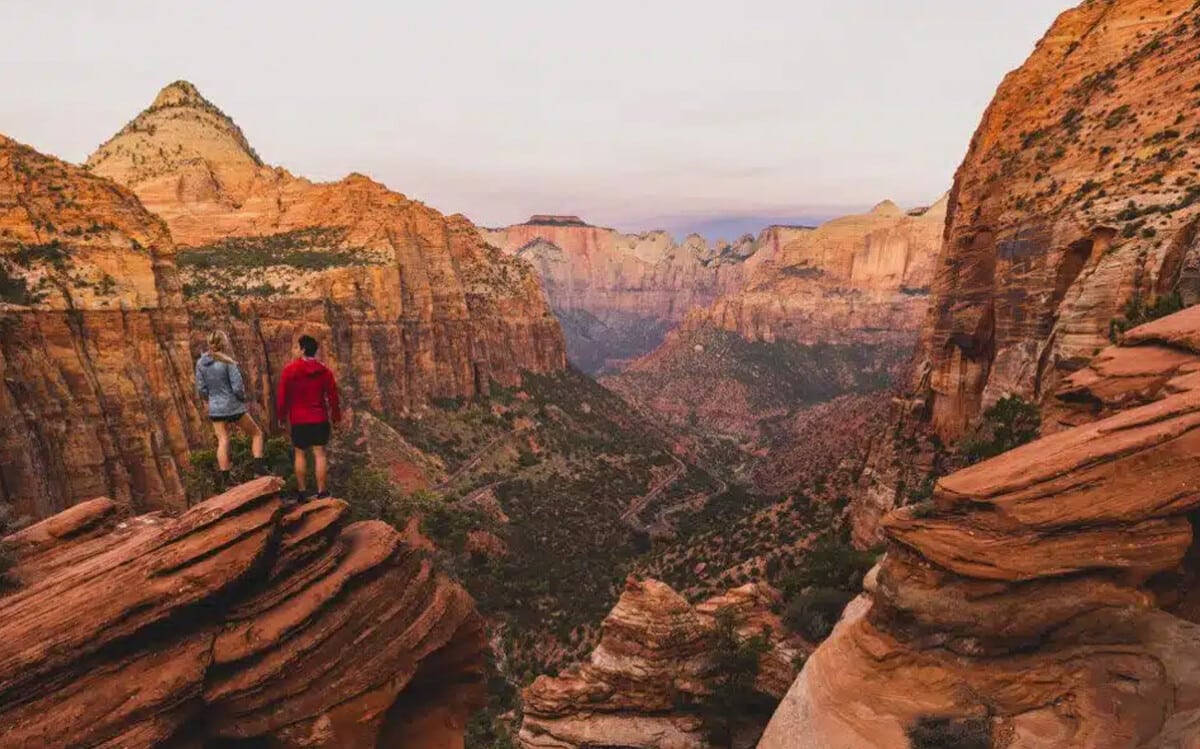 The United States is a vast country, and despite being home to over 330 million people, there are large tracts of land that are relatively untouched by civilization. While some of these are just stretches of land in the mountains where it's difficult to set up a town, others are beautiful areas designated as protected land by the federal government. All in all, there are hundreds of protected sites across the country, including everything from city parks and arboretums to state parks to, yes, national parks.
It's those national parks we're most interested in today. Not only are they some of the most beautiful, stunning, and incredible places to visit in the country, but their status as national icons means they get plenty of upkeep. Despite their popularity (and some of these parks get millions of visitors each year), they are well-maintained, and as long as everyone who visits practices the principles of Leave No Trace, they will stay that way for decades to come.
There are 63 national parks scattered across the United States. Many of them (though not all of them) are located in the continental United States, but a handful are located elsewhere, including Alaska, Hawaii, the Virgin Islands, and American Samoa.
Whether you're looking for a checklist or you're just looking for inspiration on parks to visit, here's the list of all 63 United States National Parks, with a few fast facts about each. If you want a map of all of the parks, many are available; the National Park Service also offers this tool to browse parks and other locations by state. It includes national parks, as well as protected lakeshores, scenic trails, and other great locations.
Now, on with the parks!
1. Acadia National Park
Located in Maine, this 49,000-acre park is the furthest northeast national park in the United States.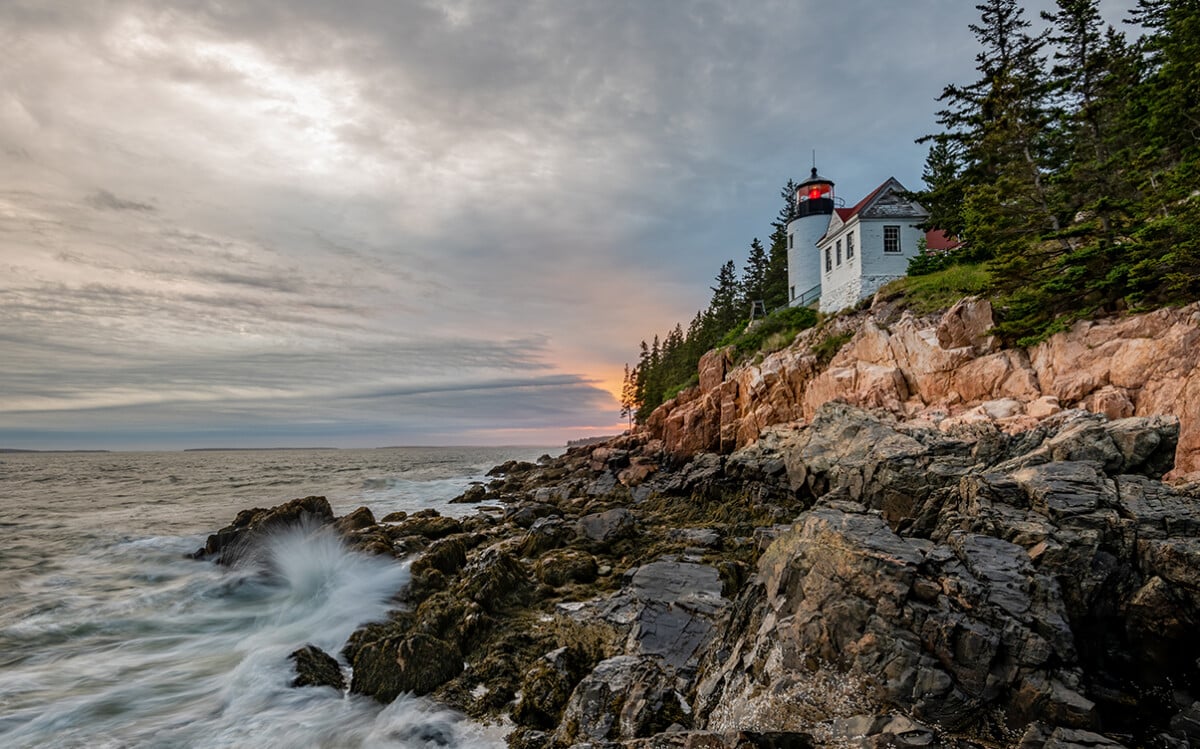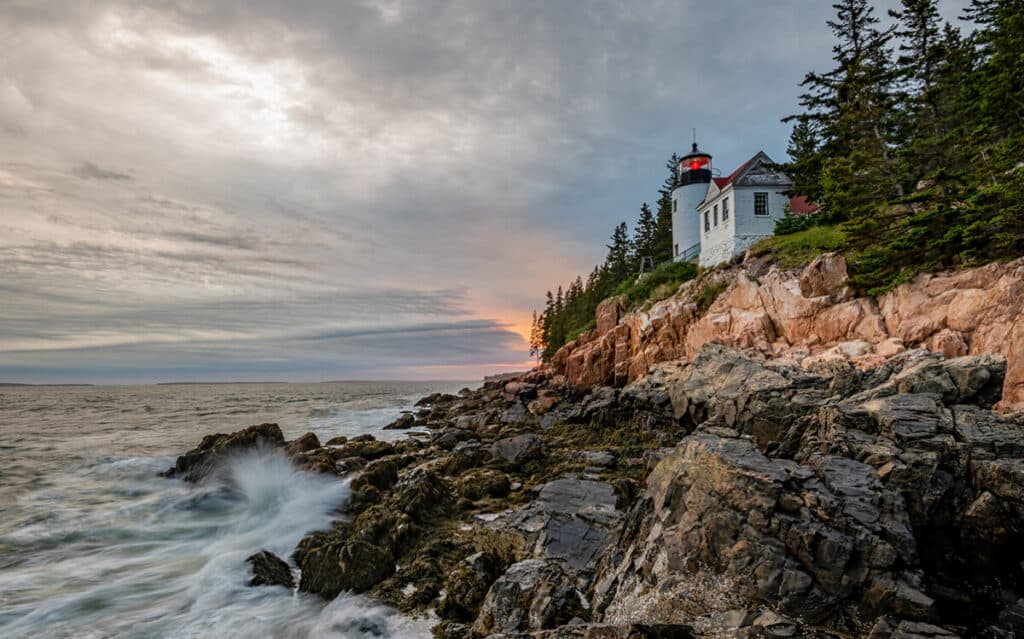 It's home to the tallest mountain on the Atlantic, Cadillac Mountain, which makes for a great climb (though there's also a road, so you can just drive up if you prefer.)
2. Shenandoah National Park
Situated in Virginia, this park is packed full of beautiful forests, stunning waterfalls, and gorgeous mountains.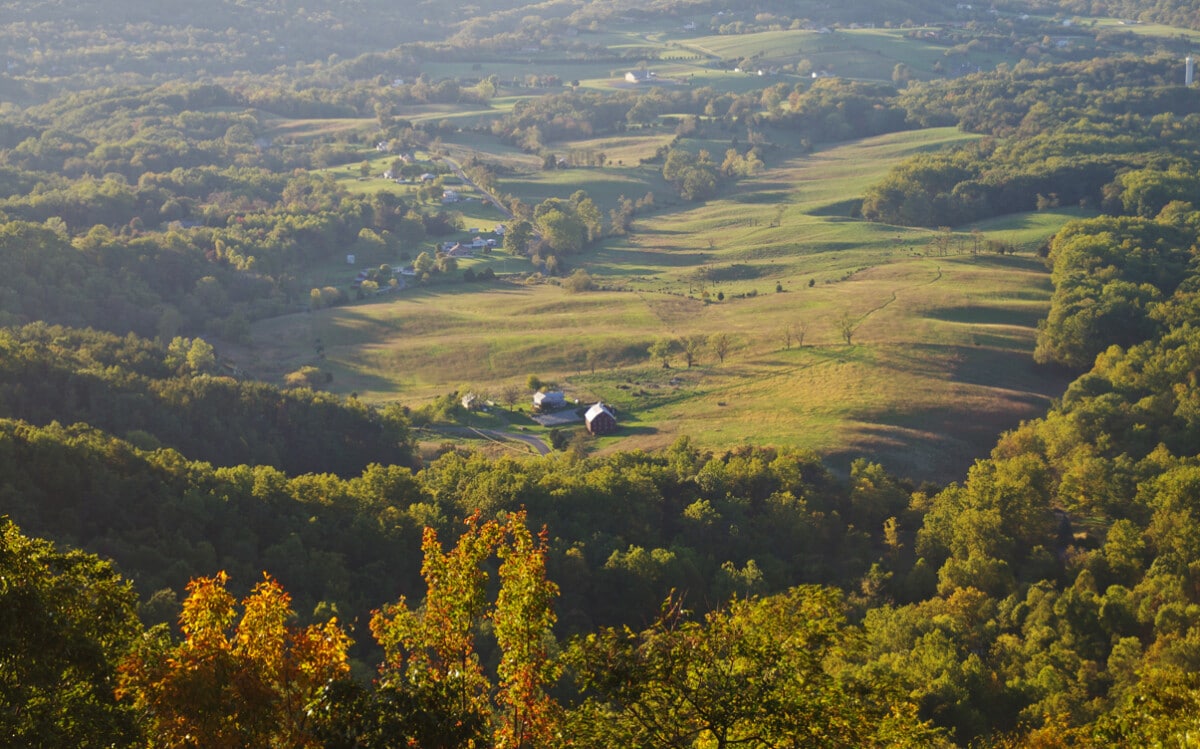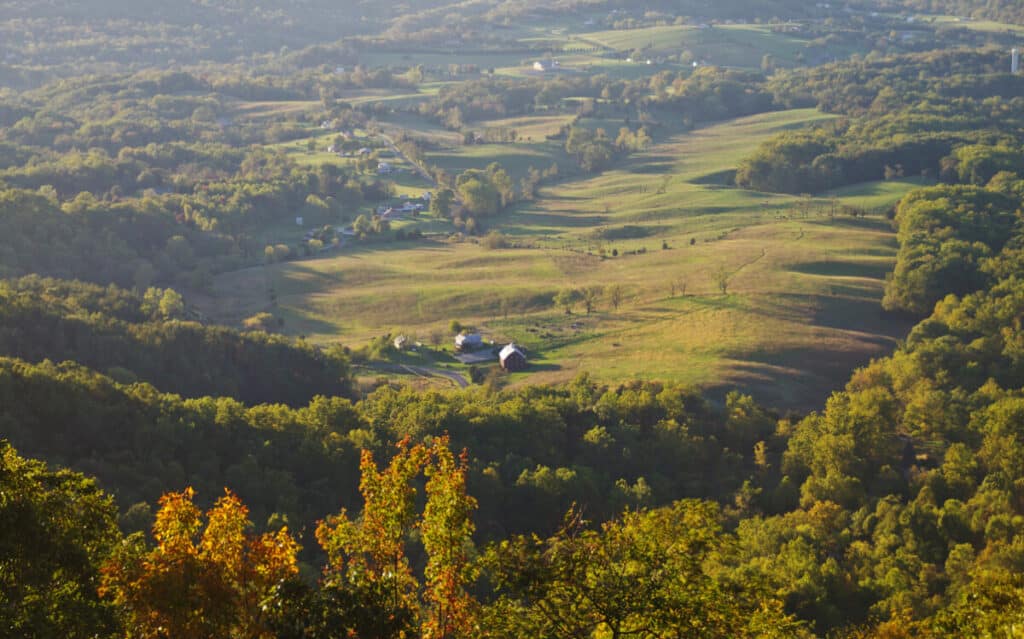 With over 500 miles of trails, the 200,000-acre park is expansive enough to make repeated visits always a unique experience.
3. New River Gorge National Park & Preserve
Designated a national park in 2020, you can rank this West Virginia park as the newest national park in the country. It's 72,000 acres and follows the New River Gorge, with beautiful cliffs and forests surrounding it.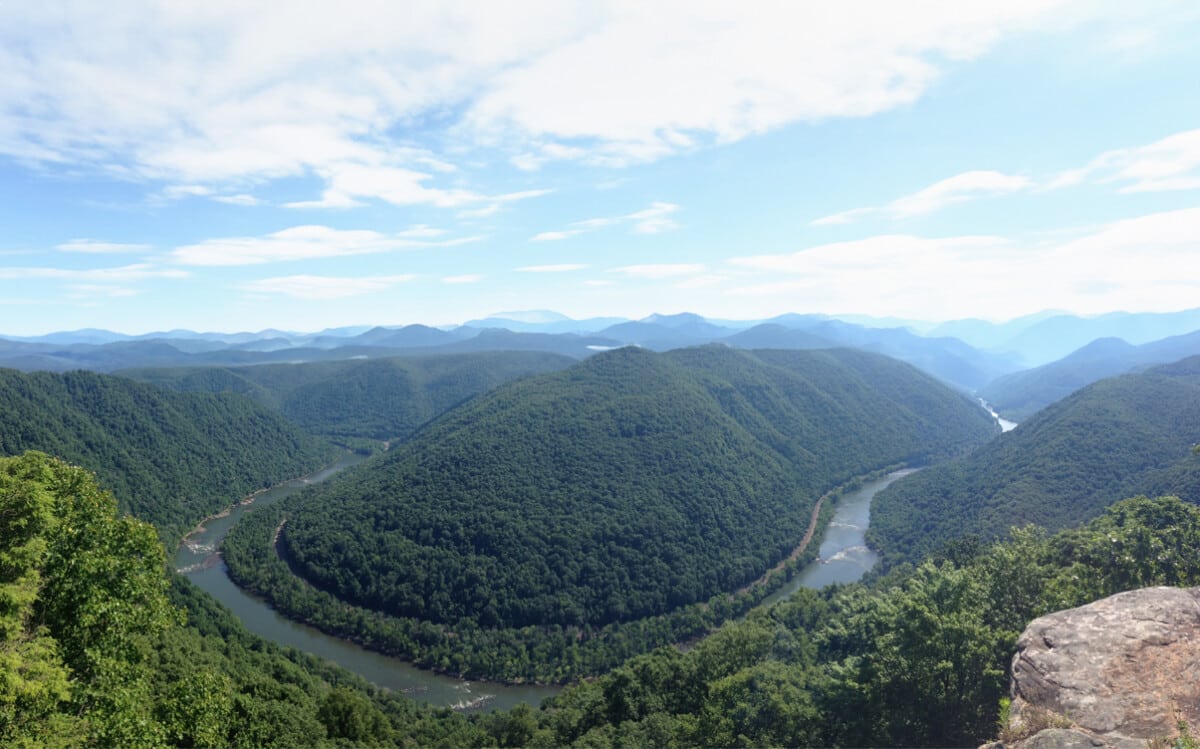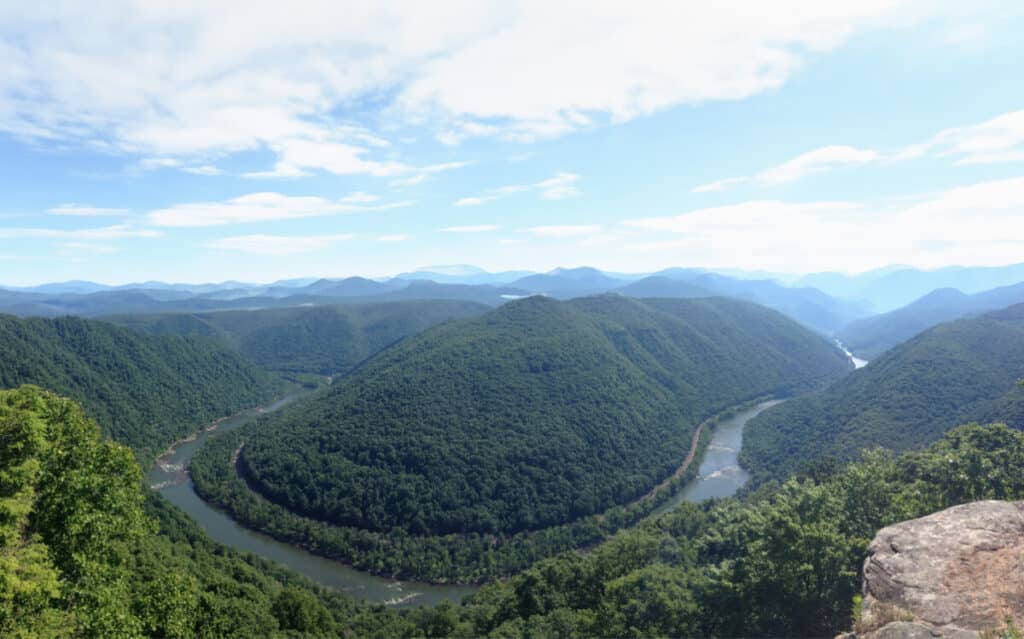 You can camp, visit the visitor's center, and hike along the gorge to experience everything West Virginia's scenery has to offer.
4. Congaree National Park
In South Carolina, you don't need to go far to see the wonders of nature. Congaree National Park is located a mere 20 miles away from Columbia, the capital.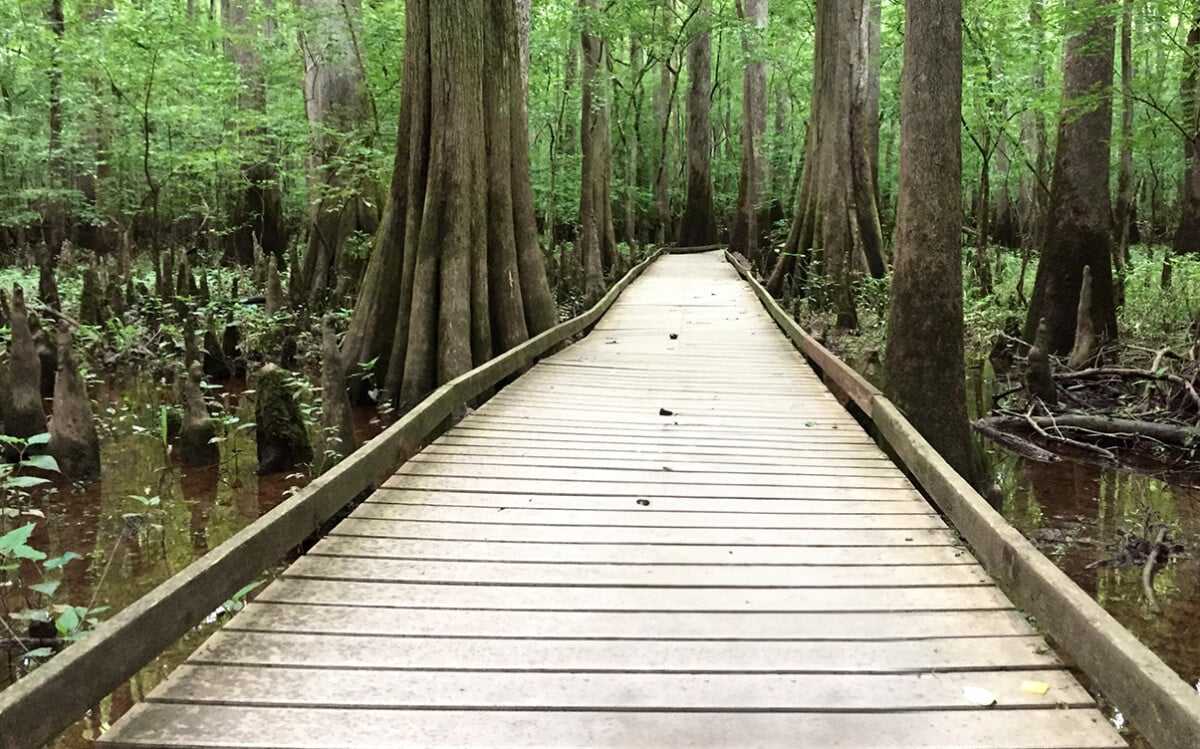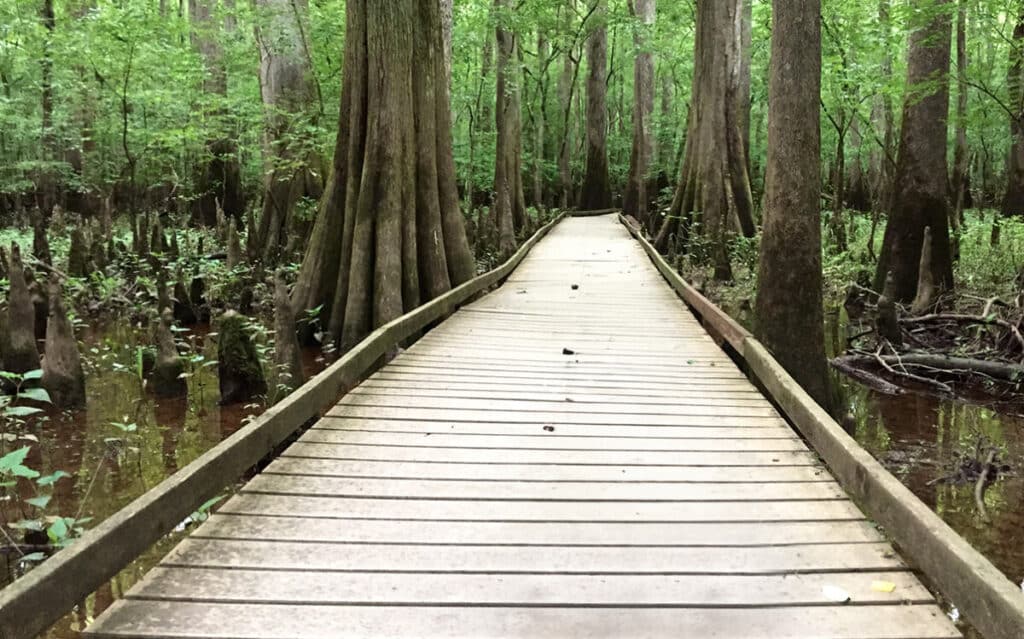 With hiking trails and plenty of activities, it's a fun place to visit when the conditions permit. Though it's mostly swampland, hiking can still be enjoyable, but don't forget your bug spray!
5. Great Smoky Mountains National Park
Situated in the heart of Tennessee, this 500,000+-acre national park is a stunning landscape with peaks, valleys, forests, and so much more. While there are a few touristy towns and places to visit throughout, the scenic drives, hikes, camping areas, and more are all gorgeous.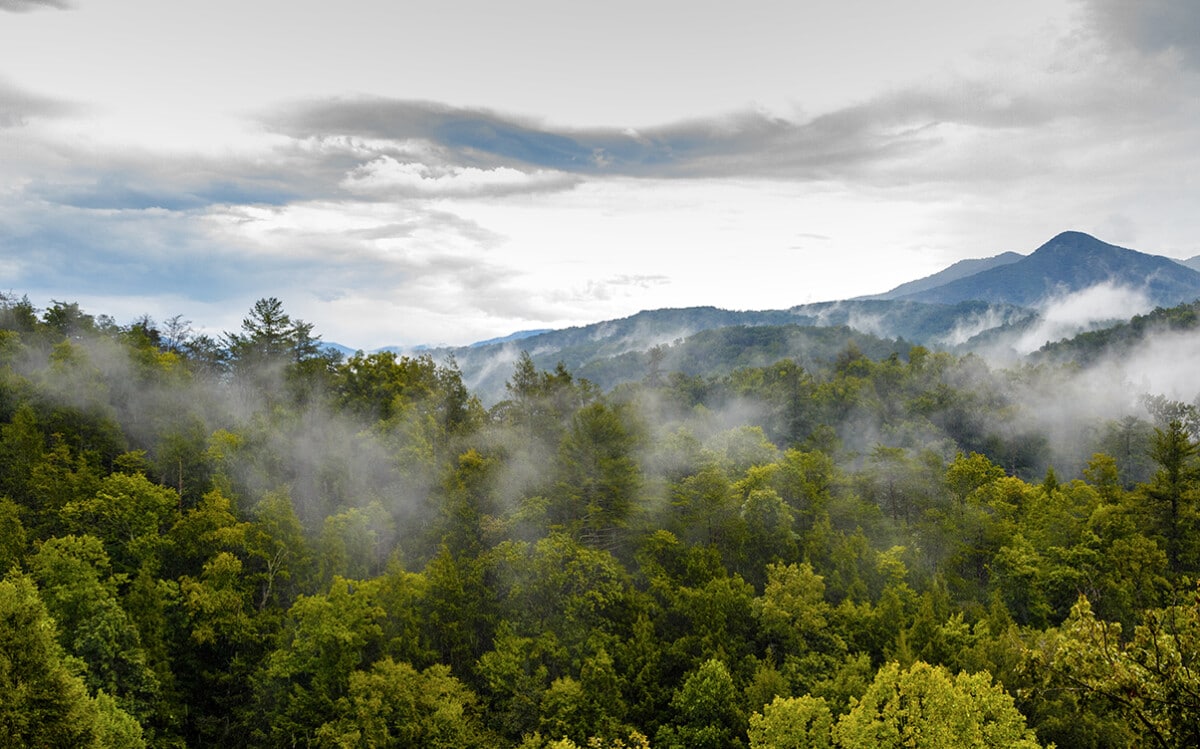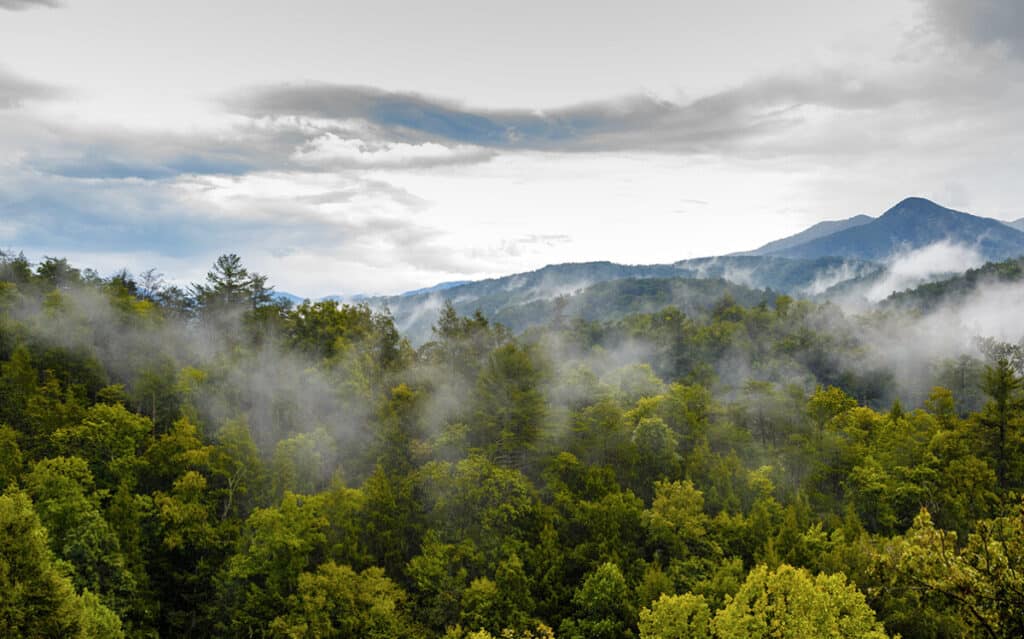 The park is more than just a national park, though; it's a UNESCO World Heritage site and the most-visited national park in the country. Want to know why? Visit and find out!
6. Mammoth Cave National Park
Mammoth Cave is a relatively small national park, despite its name, with "only" 52,000 acres to its name. The biggest draw isn't the forests or the cliffs, though; it's the cave system that runs under Kentucky.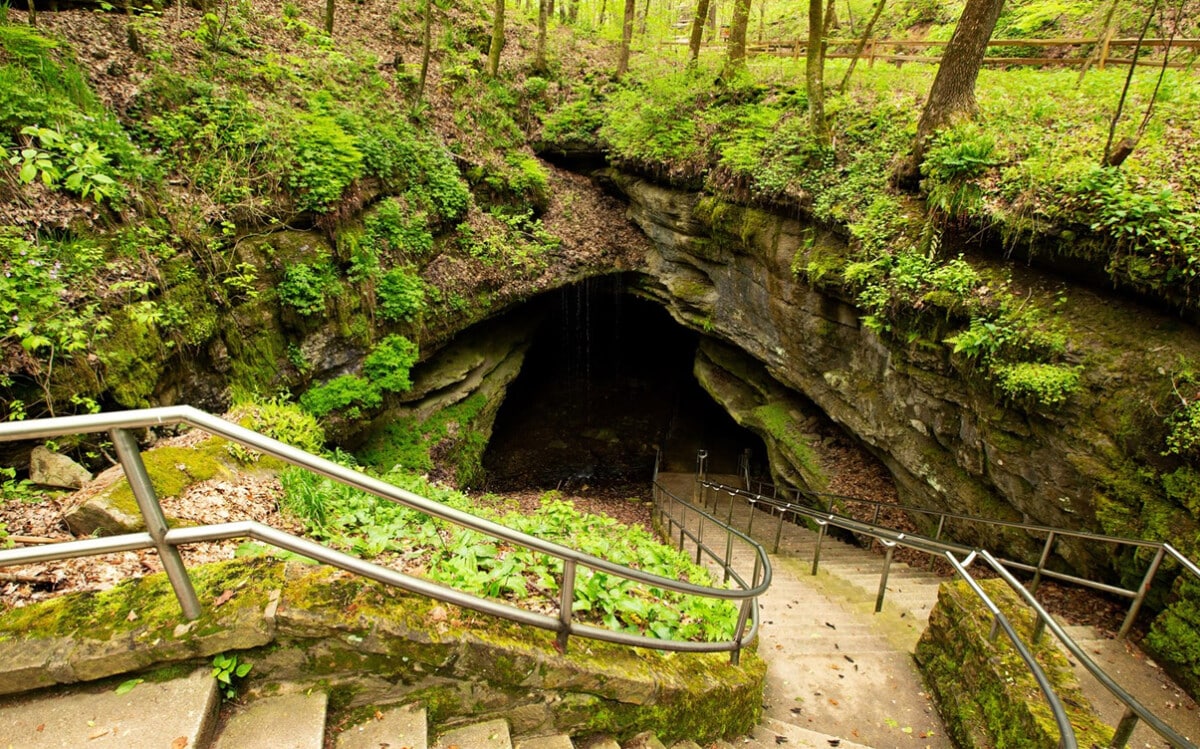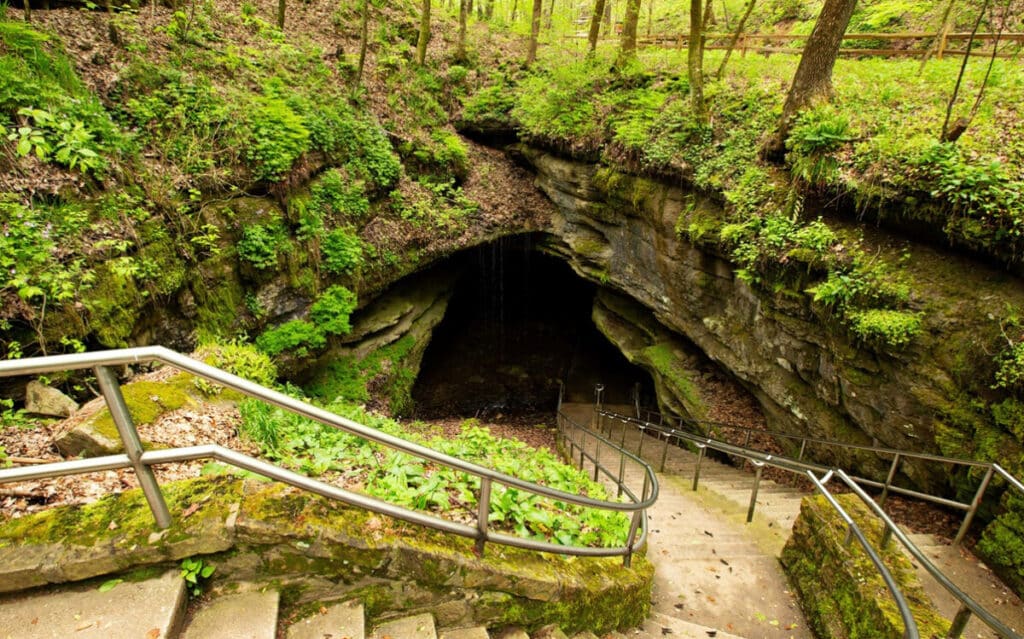 The Mammoth Cave is an unforgettable location for a trip and is only 60 miles from Louisville.
7. Hot Springs National Park
Located in central Arkansas, Hot Springs is a tiny park of only 5,550 acres.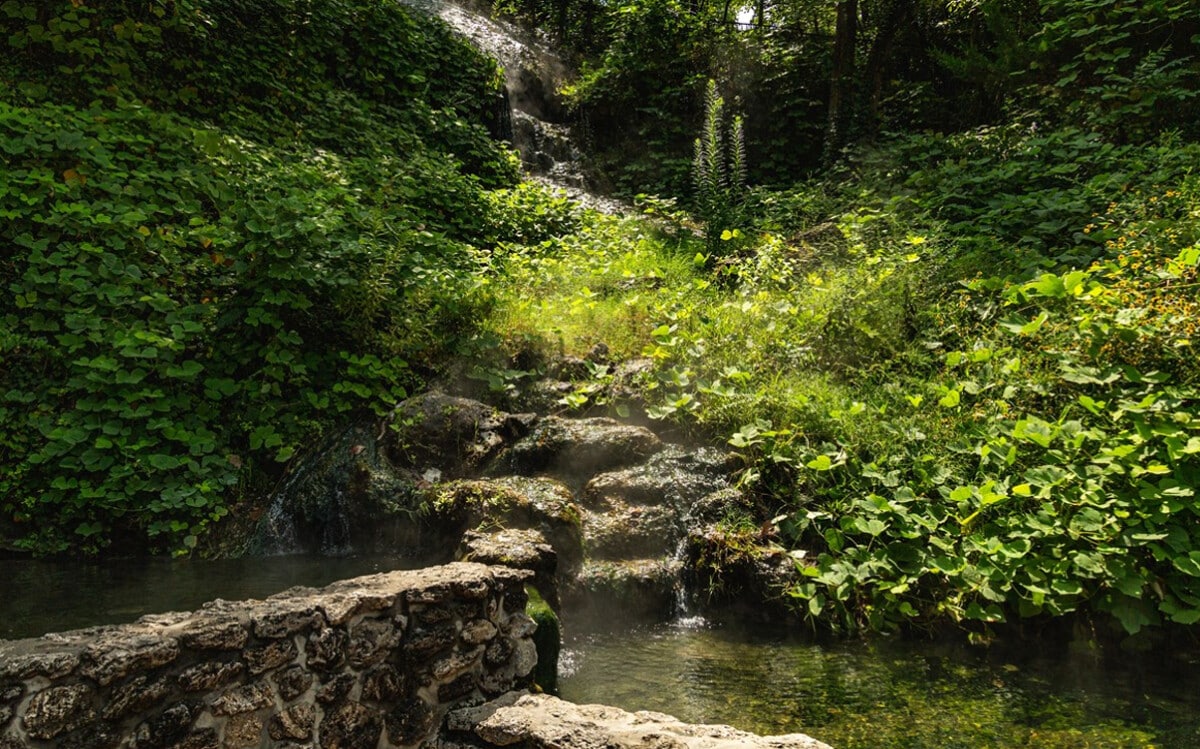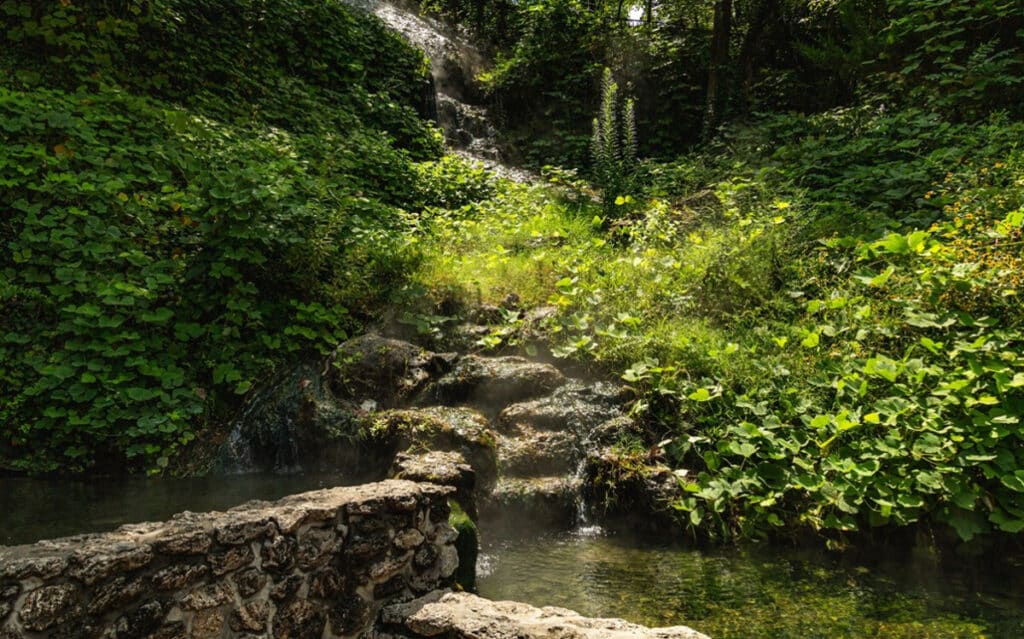 The main draw is, of course, the hot springs themselves, which are said to have therapeutic properties. Whether or not they'll soothe your aching bones remains to be seen, but it's still a neat place to visit.
8. Biscayne National Park
Just 25 miles southeast of Miami, this Florida national park is, as you might expect, largely flat and wet. With 170,000+ acres, there's a lot to explore, and guided tours can be a great experience.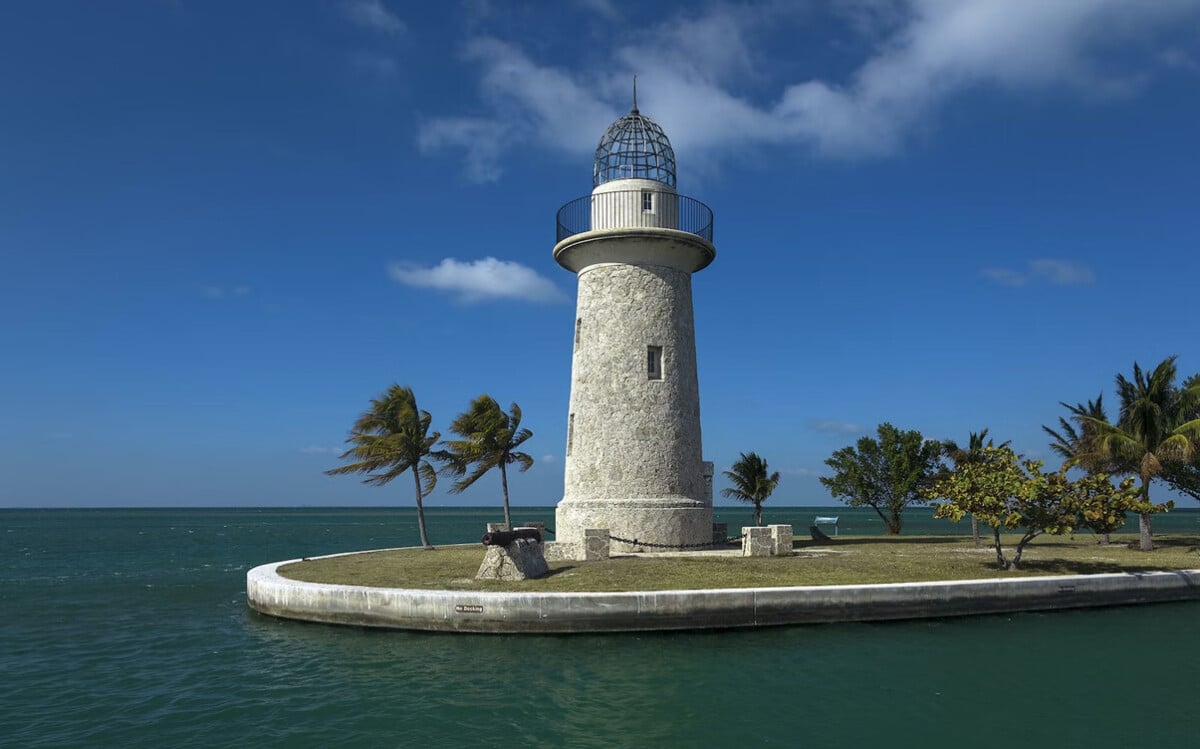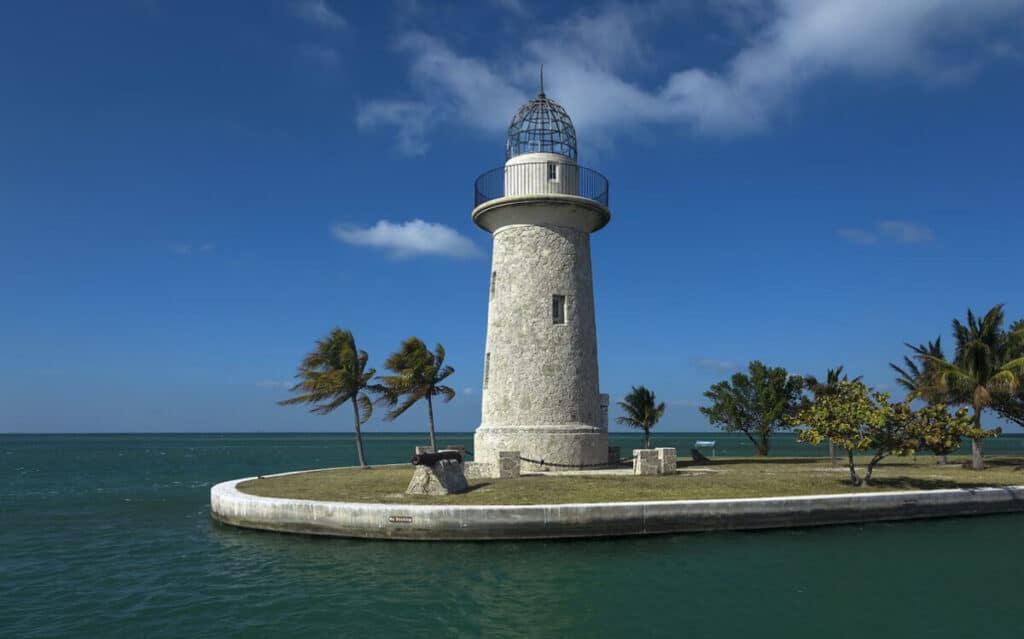 Bring snorkeling gear and check out the corals, mangroves, and wildlife throughout the park, but try to avoid hurricane season for the best time.
9. Everglades National Park
Everyone knows the Everglades, right? With over 1.5 million acres of wetland, this park makes up a huge portion of the southern areas of Florida.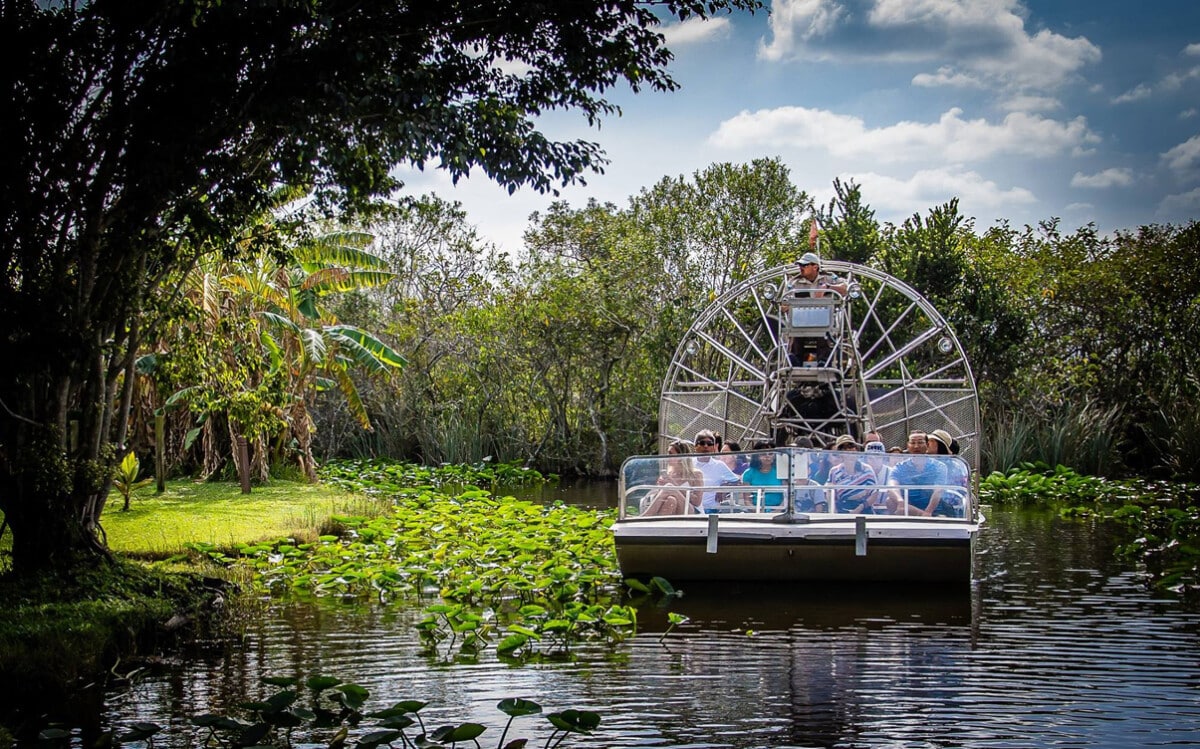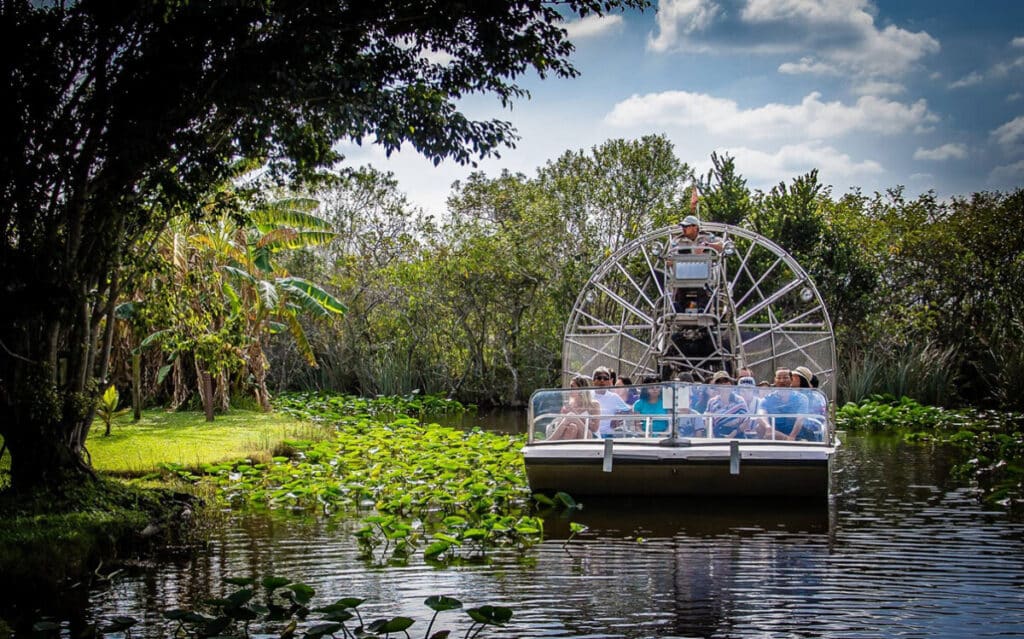 There's a lot to do, but be careful, as the gators are going to keep you on your toes.
10. Dry Tortugas National Park
While the name might make you think of somewhere arid, Dry Tortugas is an island off the coast of Key West in Florida.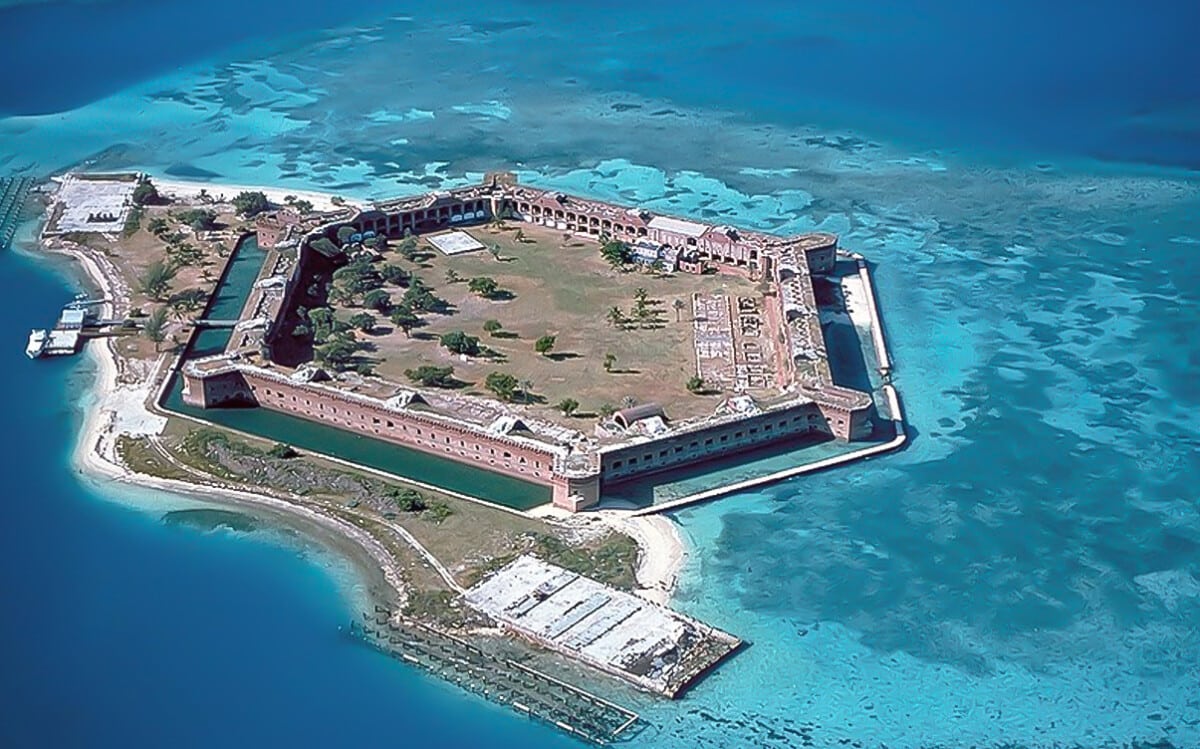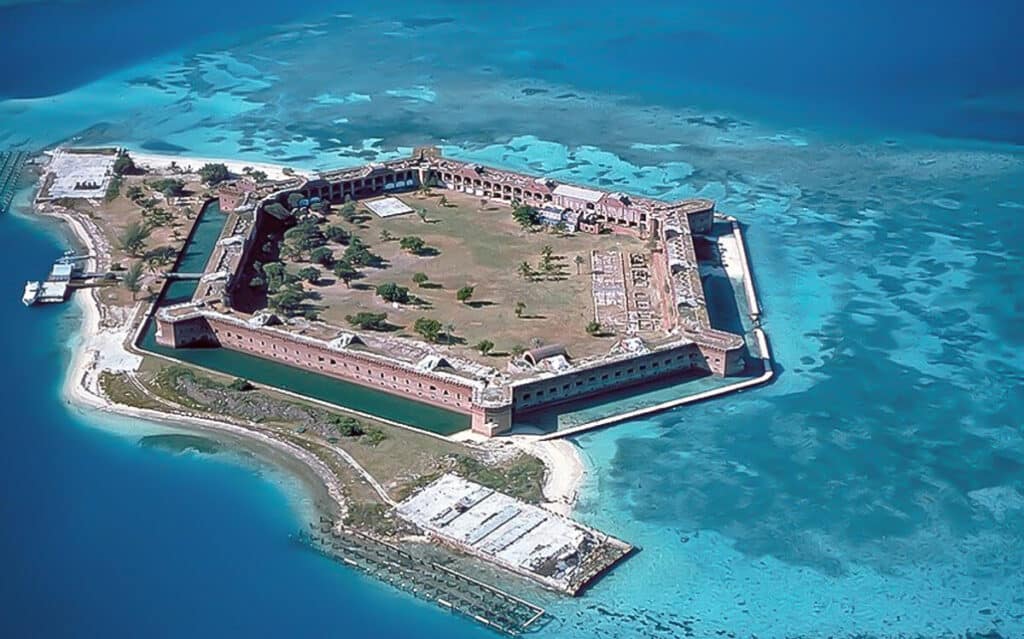 It's 64,000 acres and is a great place to see all kinds of aquatic life, including sea turtles, manatees, and dolphins.
11. Guadalupe Mountains National Park
An 86,000-acre national park in Texas, this is one of the best places in the country for stargazing, located as it is in the middle of a large, arid area.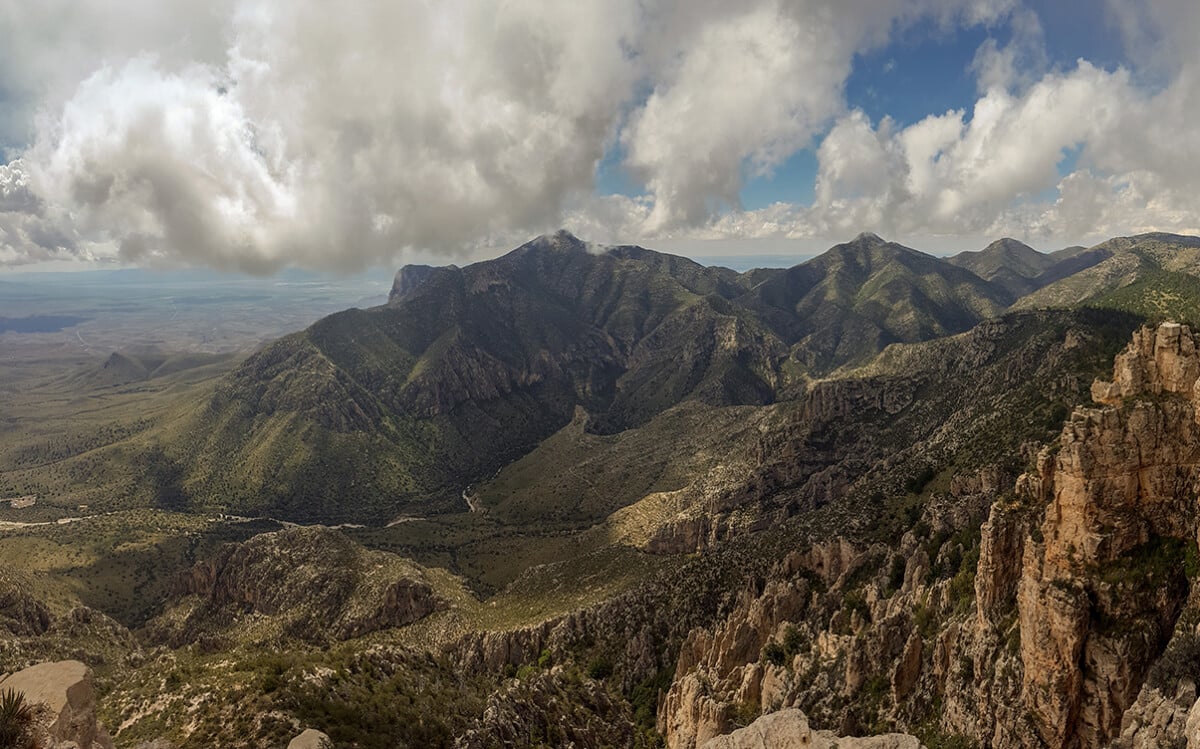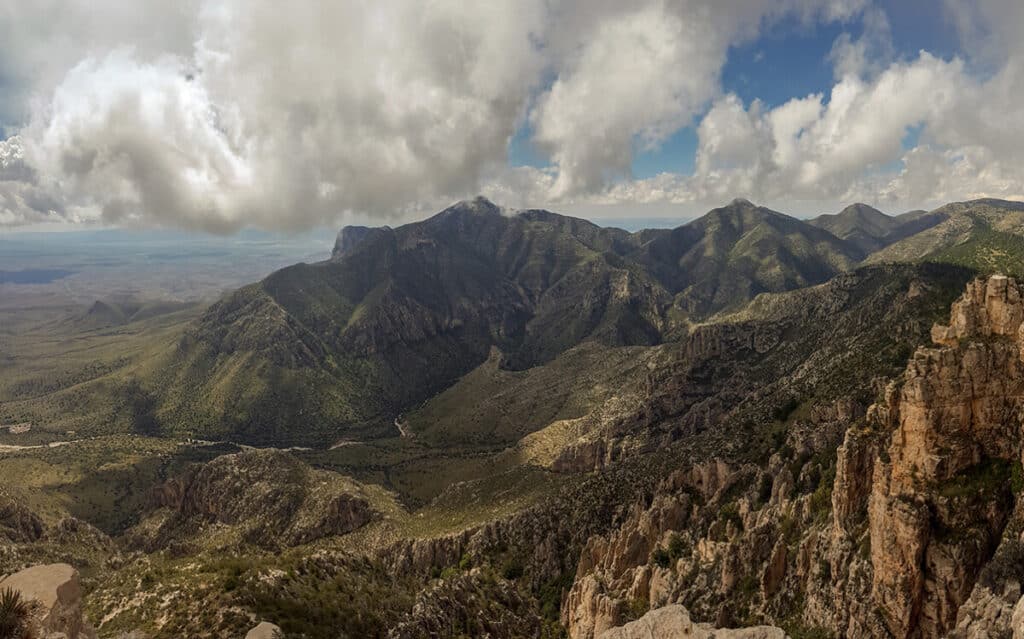 Home to Texas' largest peak, you get a ton of awesome geological features, horseback riding, and so much more.
12. Big Bend National Park
For those of you who like arid, desert adventures, camping, and exploration but don't want to head out to somewhere as harsh as Death Valley, Big Bend is for you.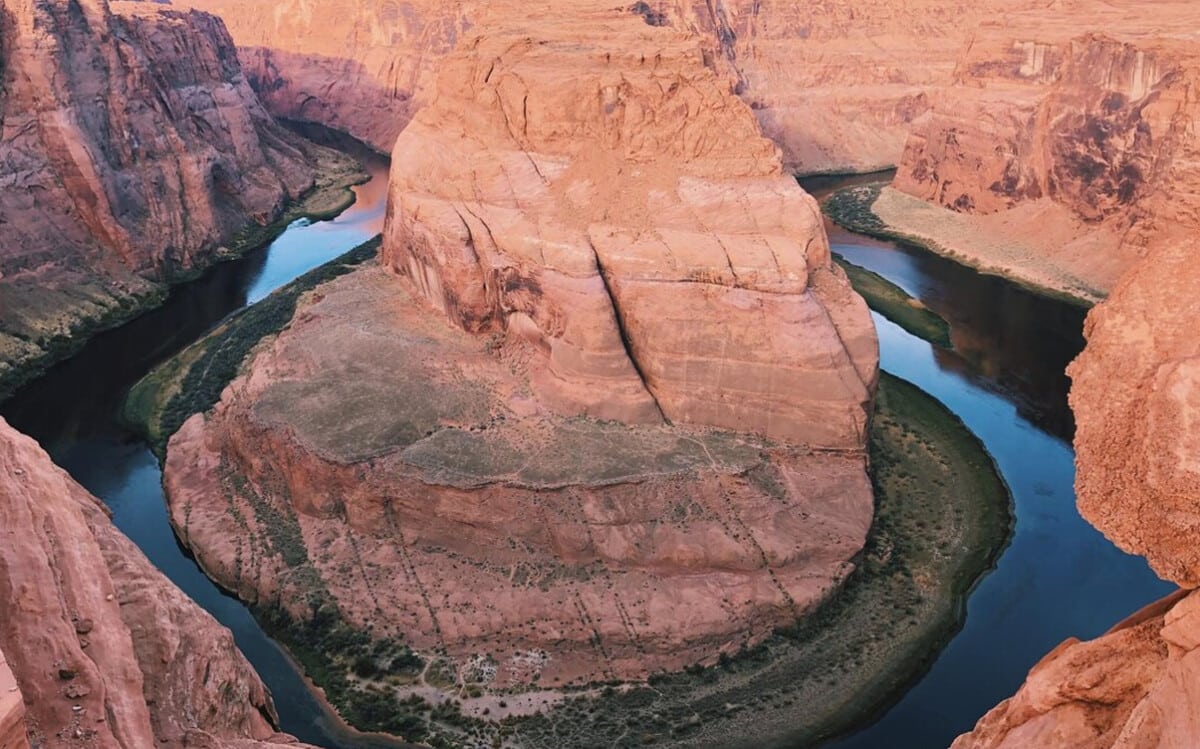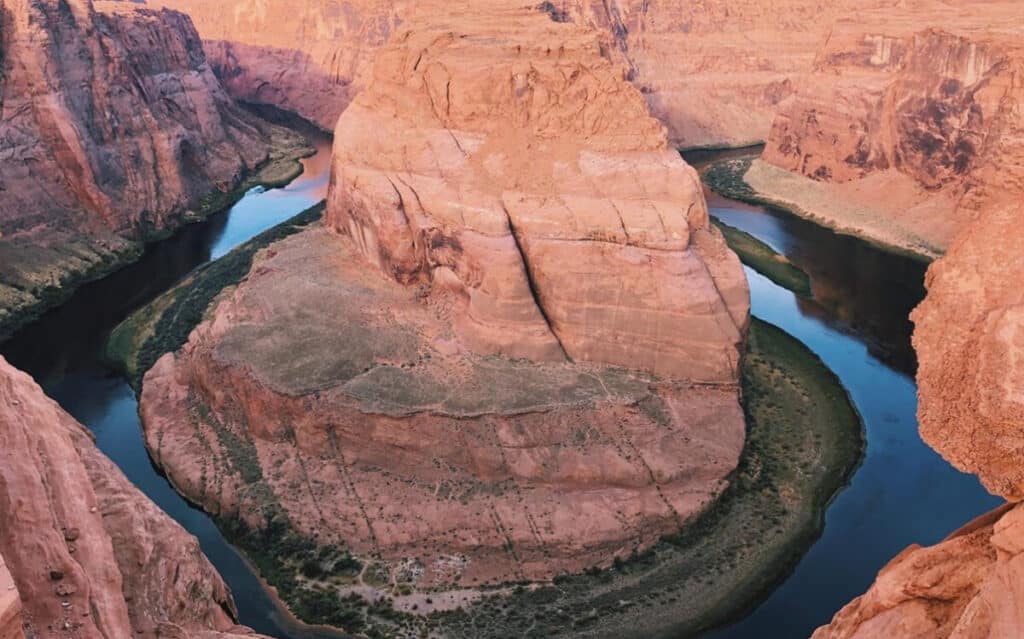 With over 800,000 acres of desert, including mountains, canyons, rivers, and more, you can spend a lifetime exploring just this one place. Of course, we recommend more than just a desert for your life's adventures.
13. Isle Royale National Park
Michigan is home to extensive forests, several protected lakeshores, and other beautiful scenery, but only one national park. Isle Royale is far to the north off the coast of the Upper Peninsula, almost more in Canada than it is in the USA.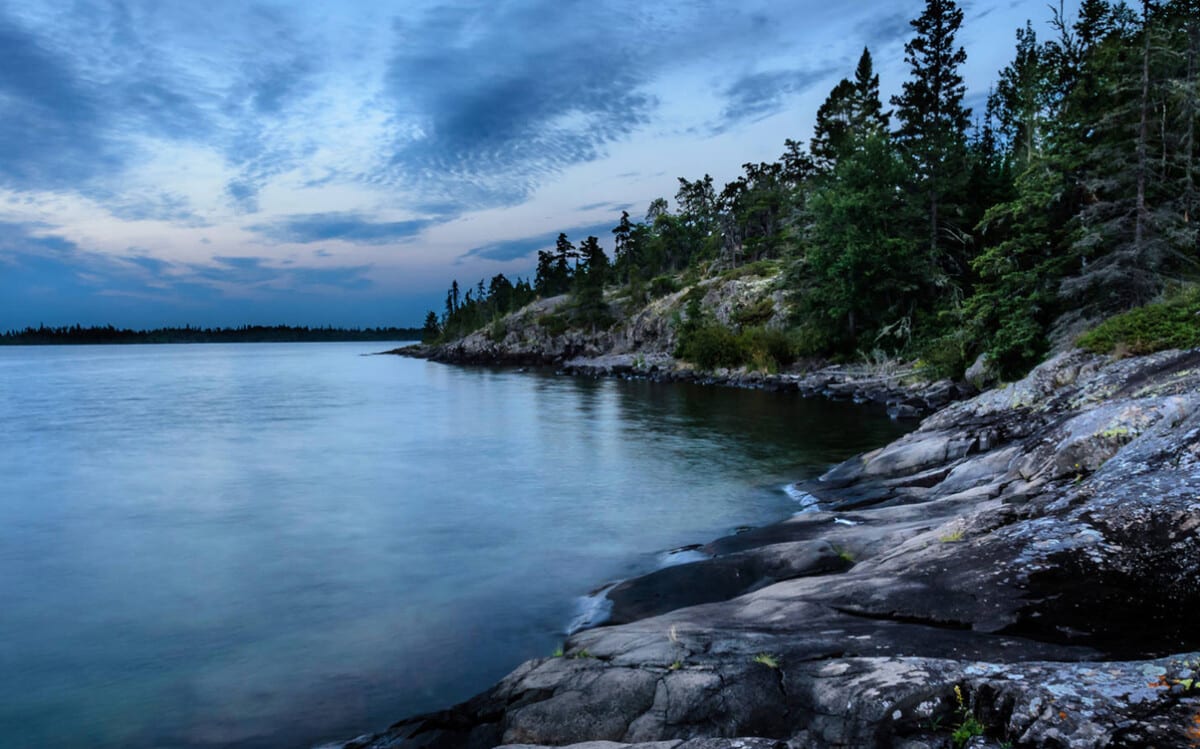 The whole island, all 132,000 acres of it, is a designated national park, and it's an incredible place to visit, especially for winter adventures.
14. Cuyahoga Valley National Park
If we told you that Ohio had a national park, would you believe us? Of course you would; we're trustworthy folks.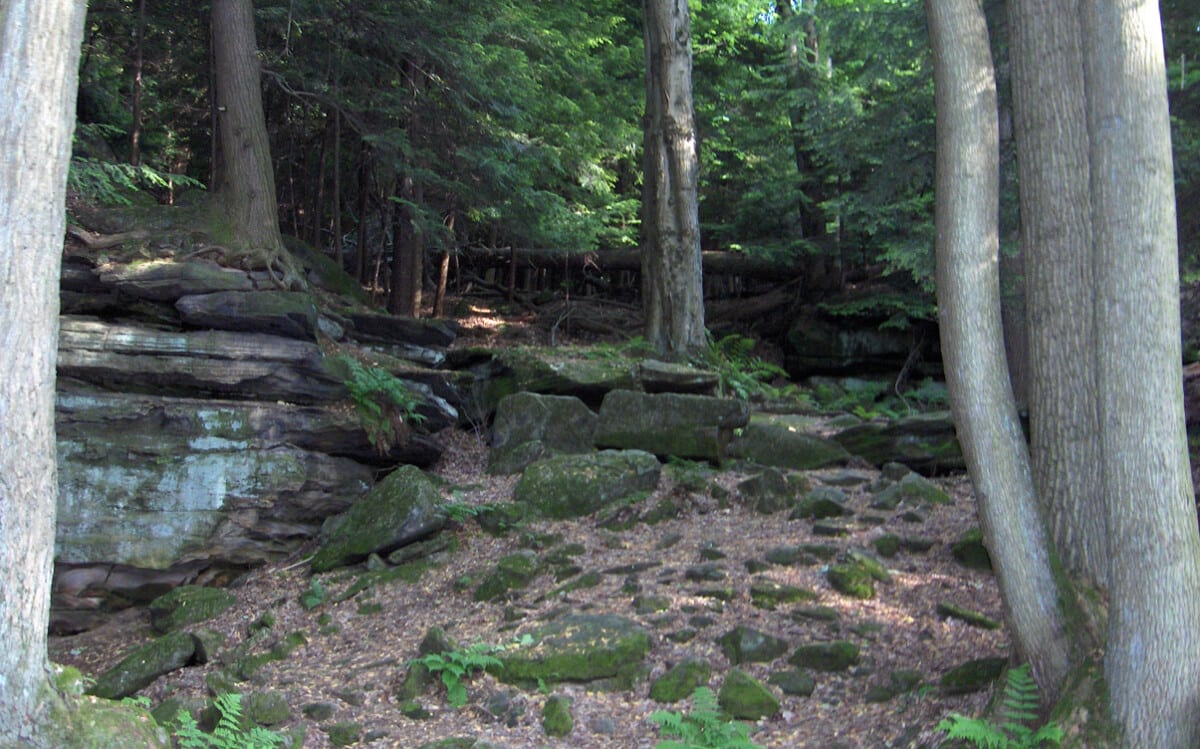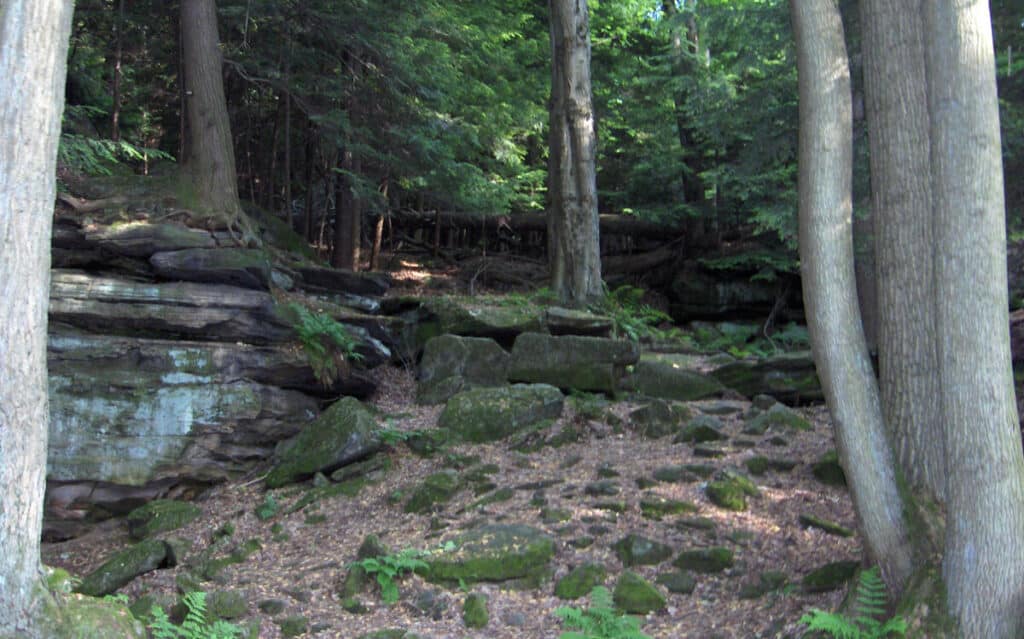 With 33,000 acres, Cuyahoga is a mixture of forests, wetlands, and waterfalls with an array of scenic trails along the river of the same name. It's also largely flat and easy to hike, making it perfect for family-friendly adventures in the Midwest.
15. Indiana Dunes National Park
On the shores of Lake Michigan in the northwest of Indiana, Indiana Dunes is a small 15,000-acre national park along the lakeshore.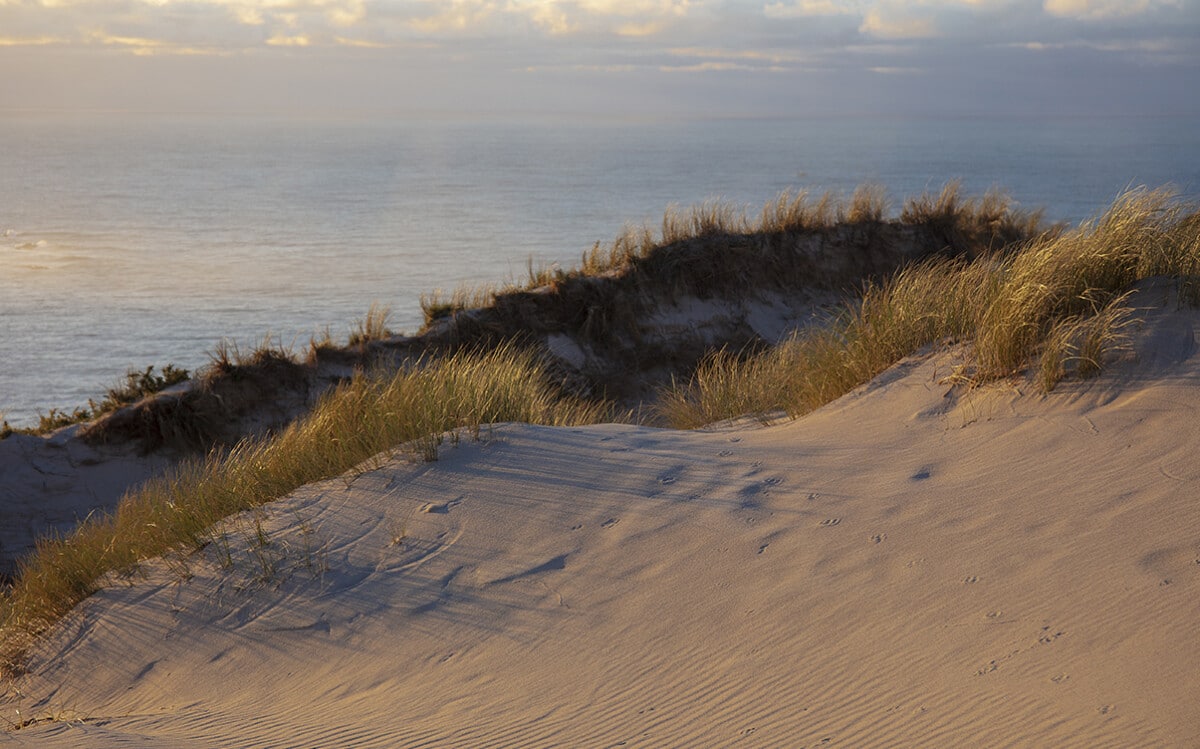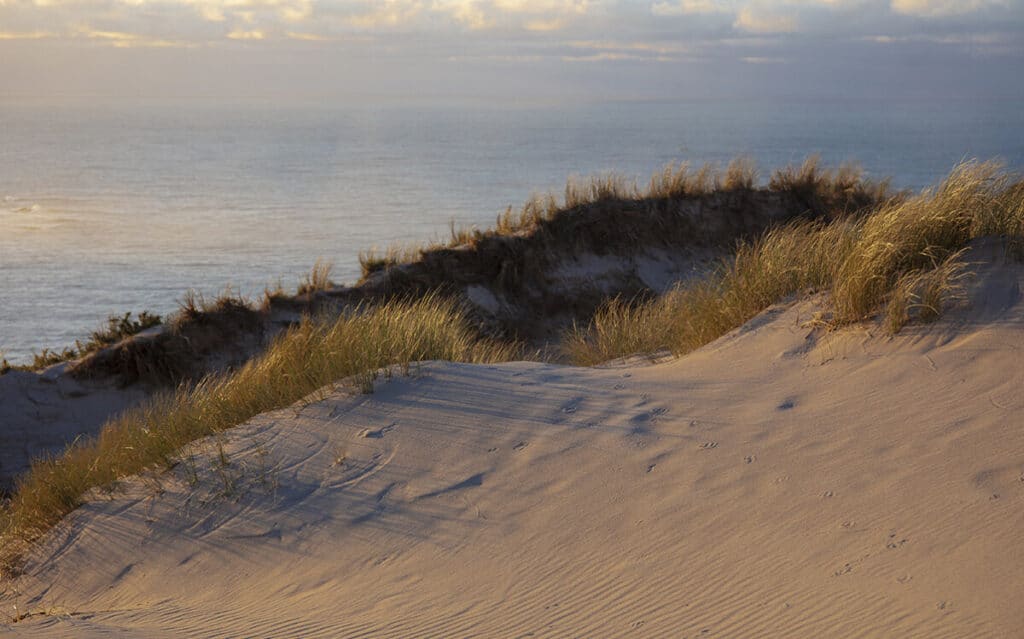 While there are many national lakeshores with sand dunes, this is one of the few full national parks to feature them, and it includes some of the tallest sand dunes in the Midwest, a must-see for anyone in the area.
16. Voyageurs National Park
In Minnesota, you're going to be surrounded by so much nature, so many beautiful lakes and forests, that you'll feel like the whole state is a national park. Much of it is, really, including Voyageurs, which has over 200,000 acres of awesome adventures.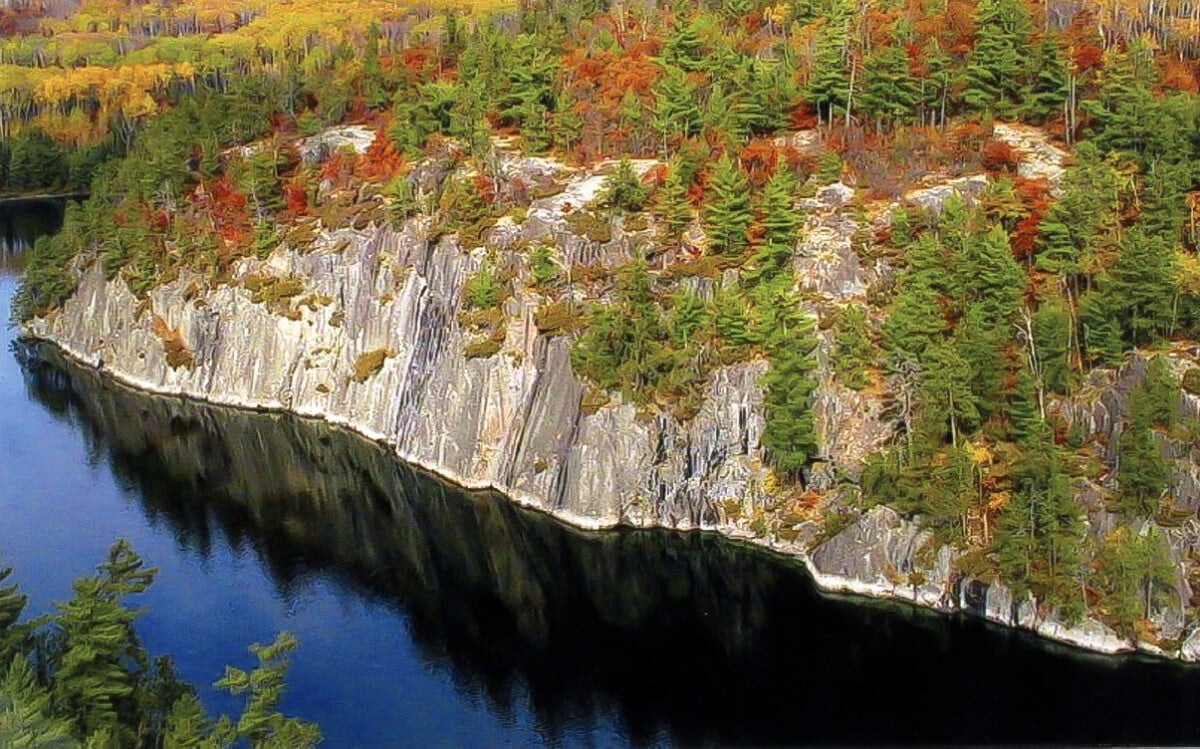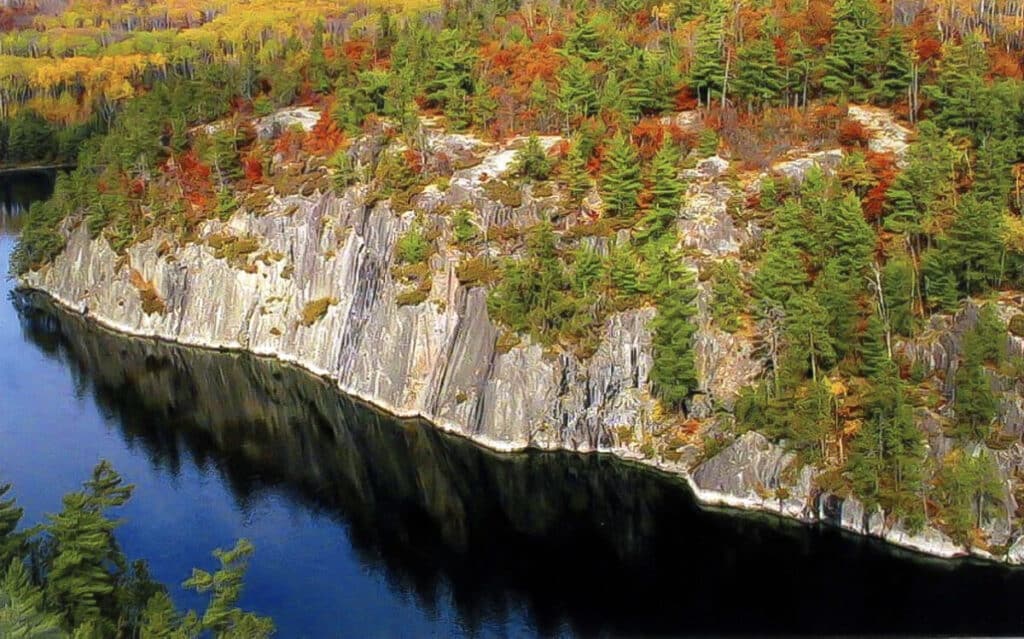 This is an excellent place to visit for fans of water travel; you can go through the entire park on a kayak, canoe, or other water conveyance with ease.
17. Badlands National Park
Located in South Dakota, this 244,000-acre national park is famous for having an exotic and beautiful landscape often used as the scene for alien planets in TV and movies.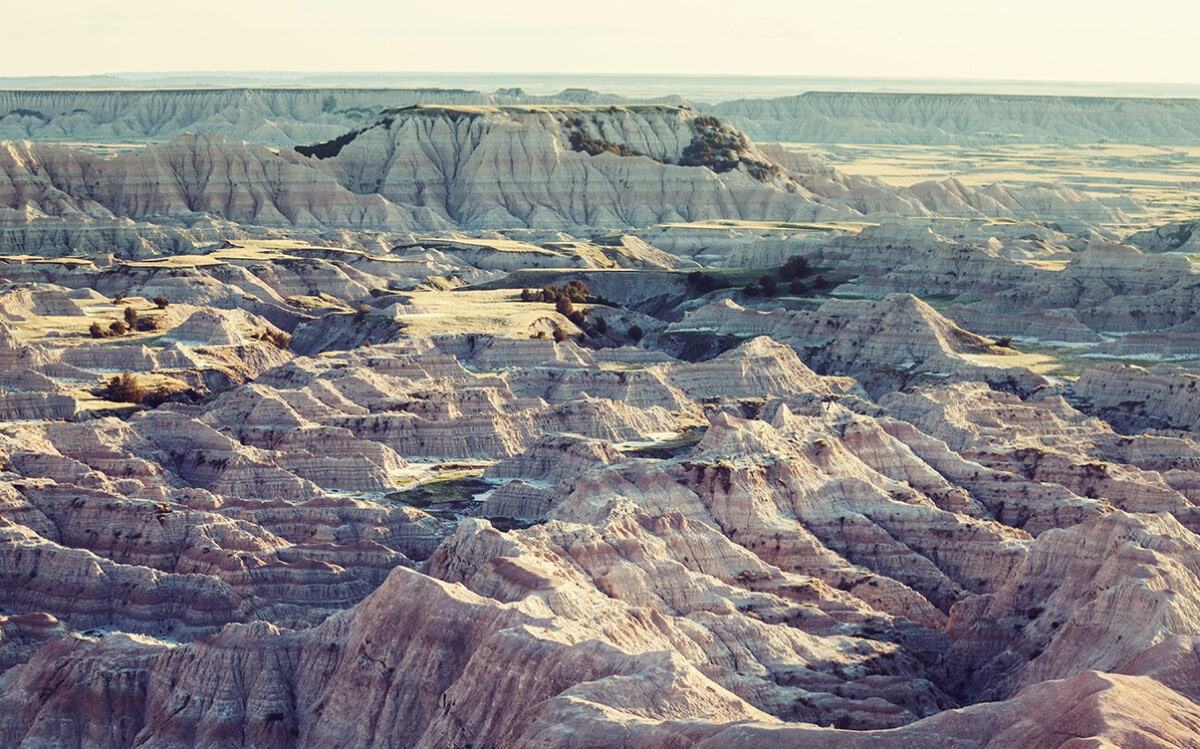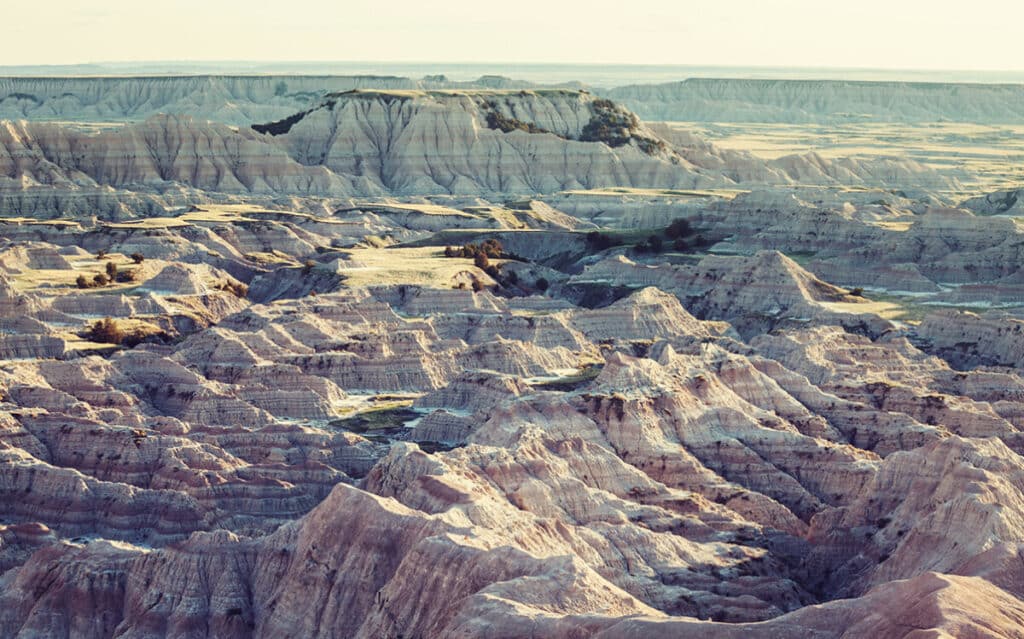 You can see native wildlife, fossils, and a stunningly unique landscape just in a single visit.
18. Wind Cave National Park
Another smaller park, with just 33,000 acres, Wind Cave is all about the long, winding caves hiding under South Dakota's landscapes.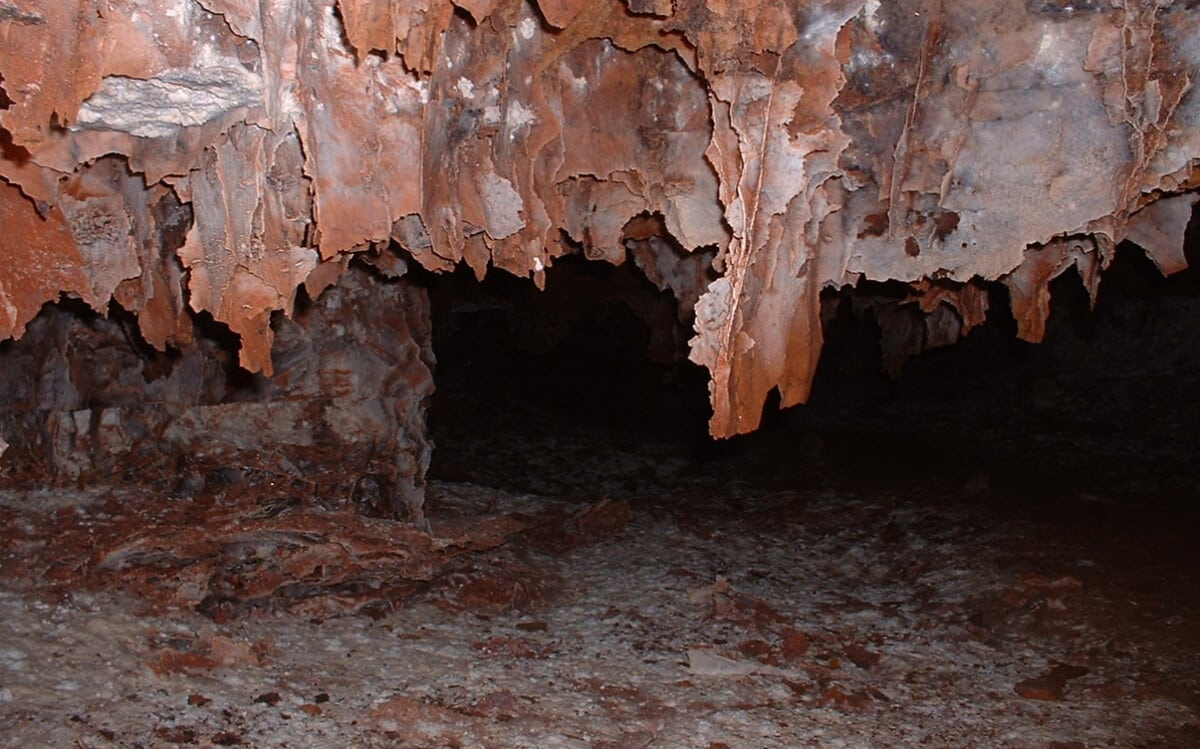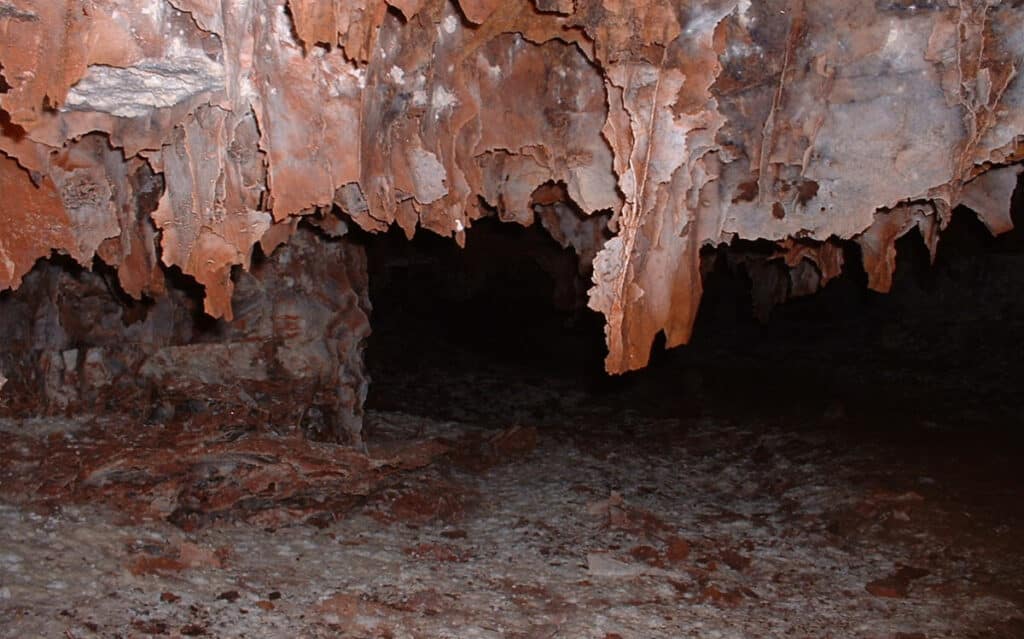 It's not for the claustrophobic and can be quite physically demanding, but the rewards are well worth it. Be prepared for an extensive trip, as the park is quite a ways away from amenities.
19. Theodore Roosevelt National Park
Located in North Dakota, this is a park primarily dominated by grasslands with stark cliffs towering over them.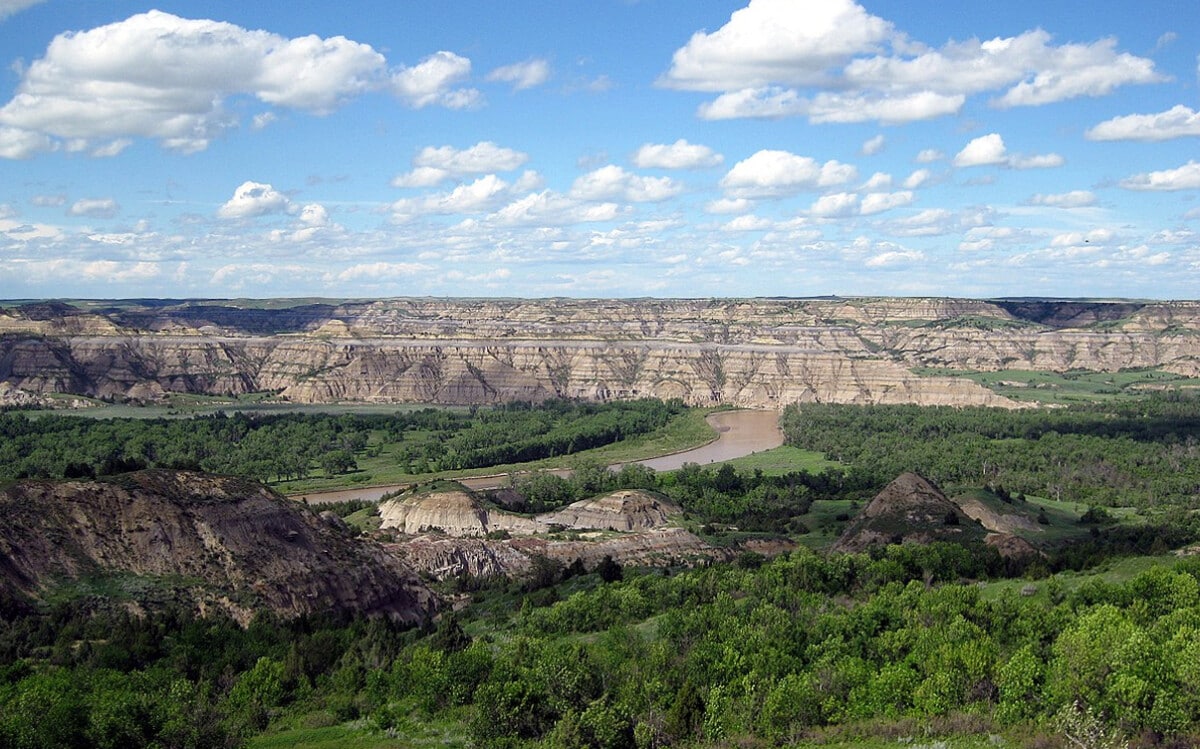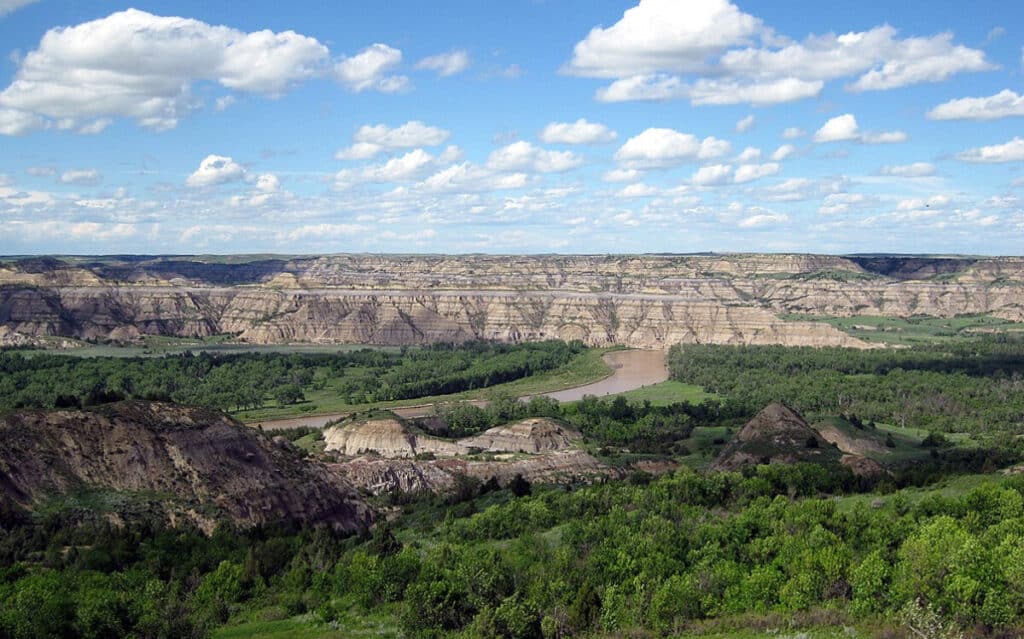 It's particularly noteworthy as the place Teddy Roosevelt stayed during his hunting trips in the area. There are 70,000 acres to explore, full of wild horses, bison, and so much more.
20. Gateway Arch National Park
Out of all of the USA's national parks, this is one you might least expect. The Gateway Arch is an incredible landmark in Missouri, but many people don't know that the area around it – including the museum of westward expansion – is a 90-acre national park.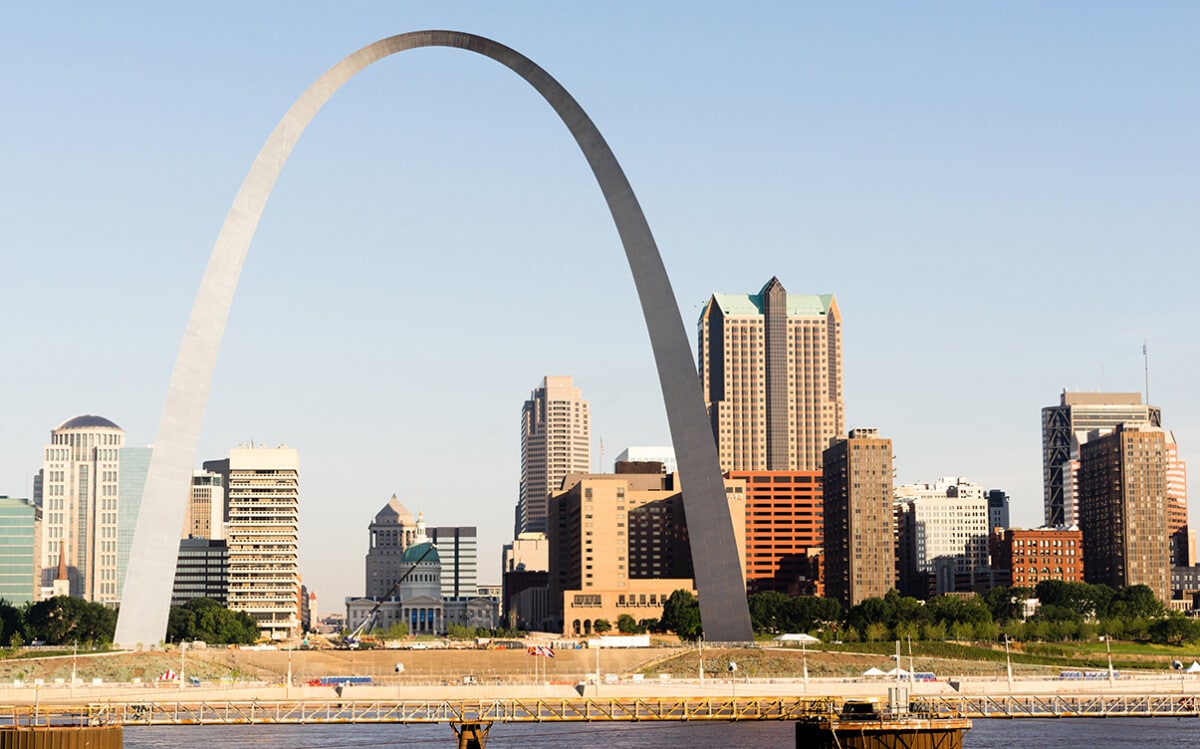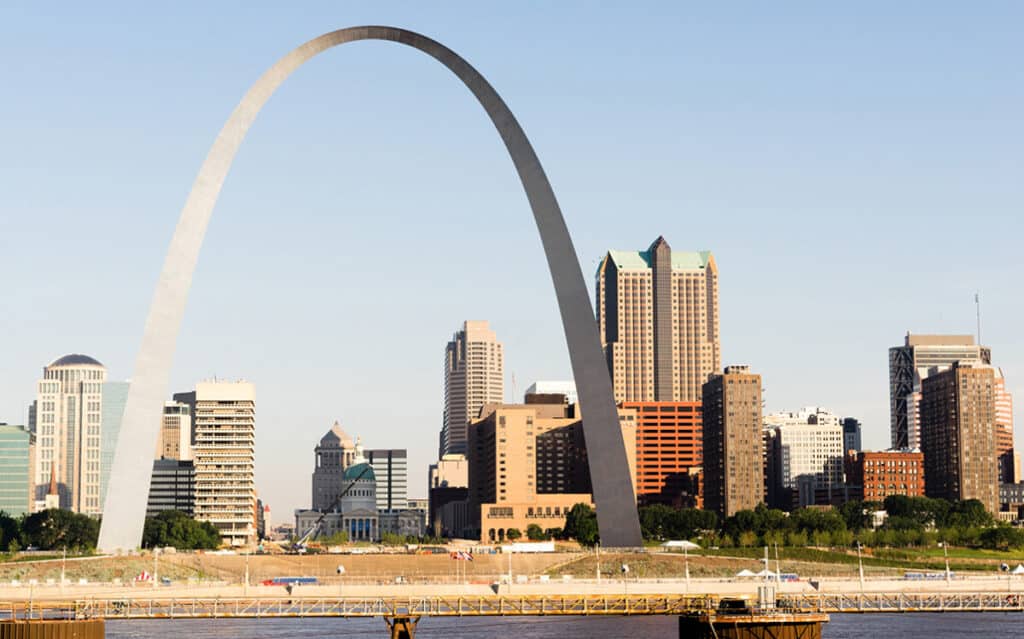 If you're passing by, stop in and give it a look!
21. Yellowstone National Park
Possibly one of the most famous national parks in the world, Yellowstone has been featured in all sorts of media and is a favored destination of millions.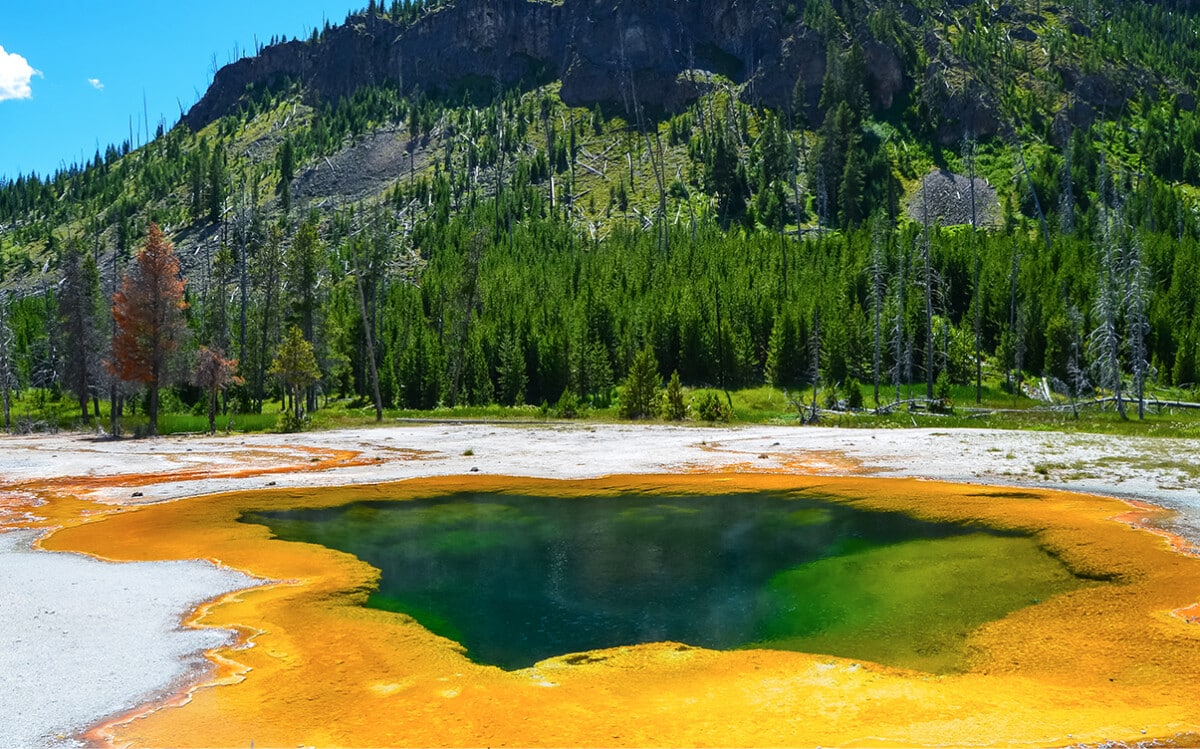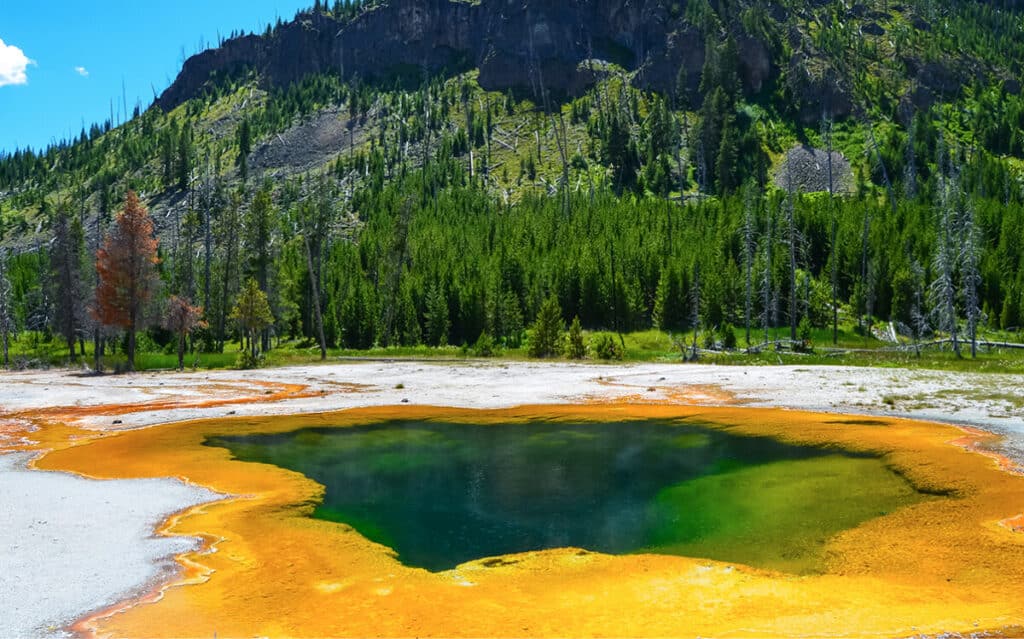 We love it there, and with over 2.2 million acres to explore, every trip feels entirely unique.
22. Grand Teton National Park
Another Wyoming park, the Grand Teton Park has some of the most impressive mountains in the country, along with glacial lakes, beautiful meadows, and so much more.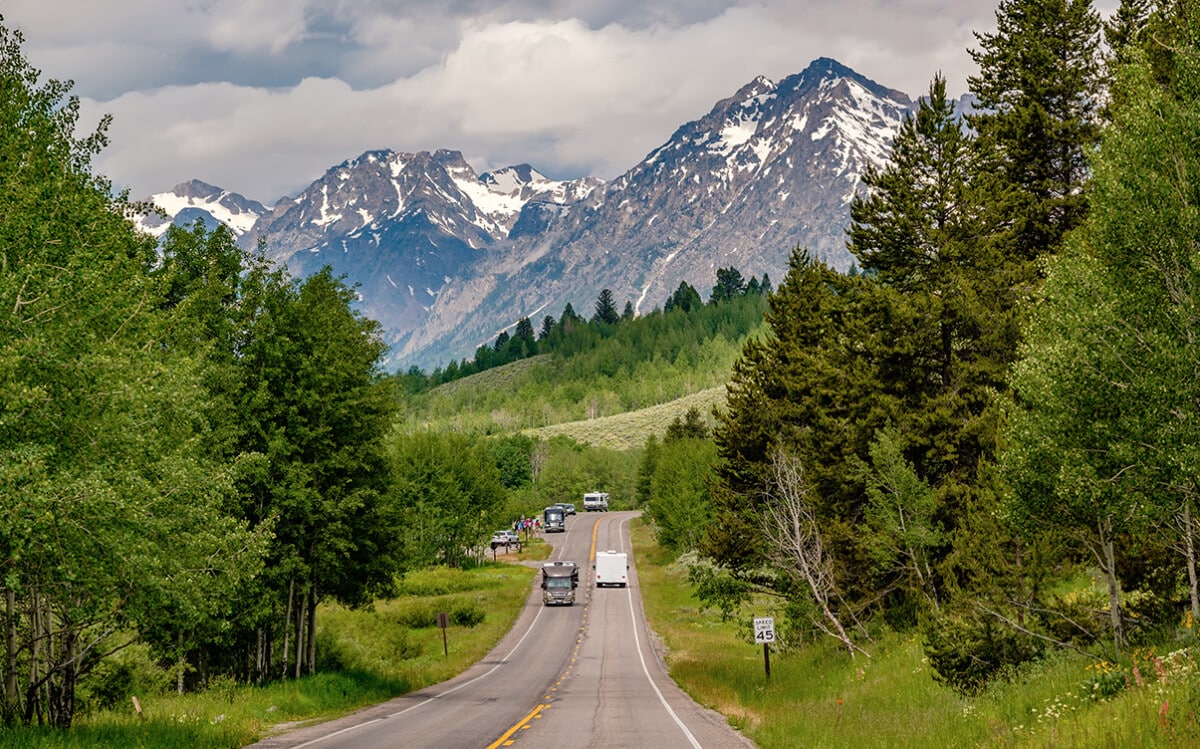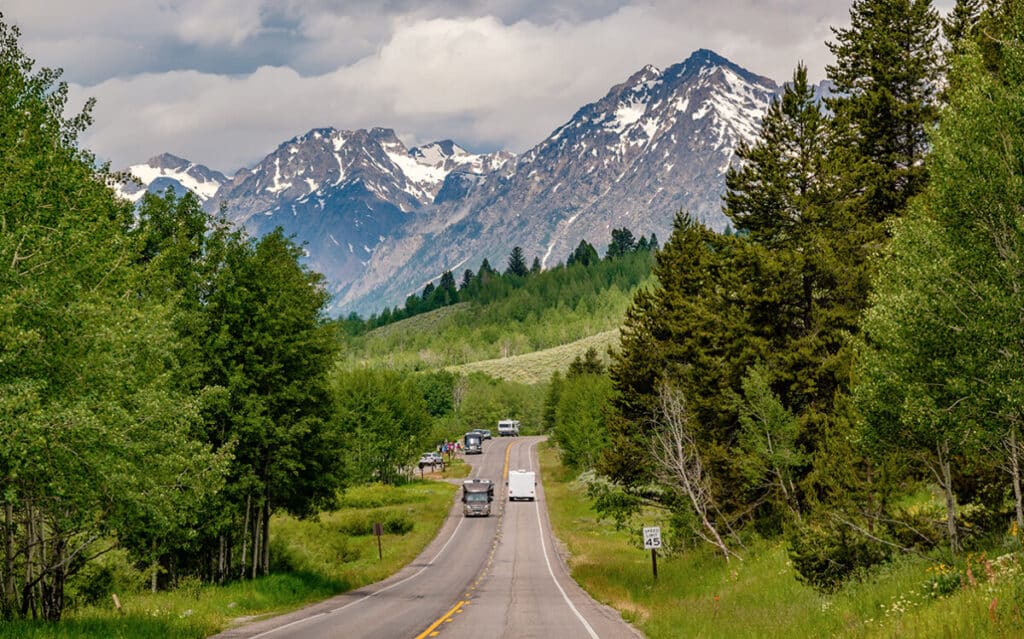 If you're looking for the most breathtaking scenery in America, you're probably going to be visiting the Grand Teton area.
23. Glacier National Park
With a million acres in Montana in its boundaries, Glacier is a park full of towering mountains, glacial lakes, and incredible scenes.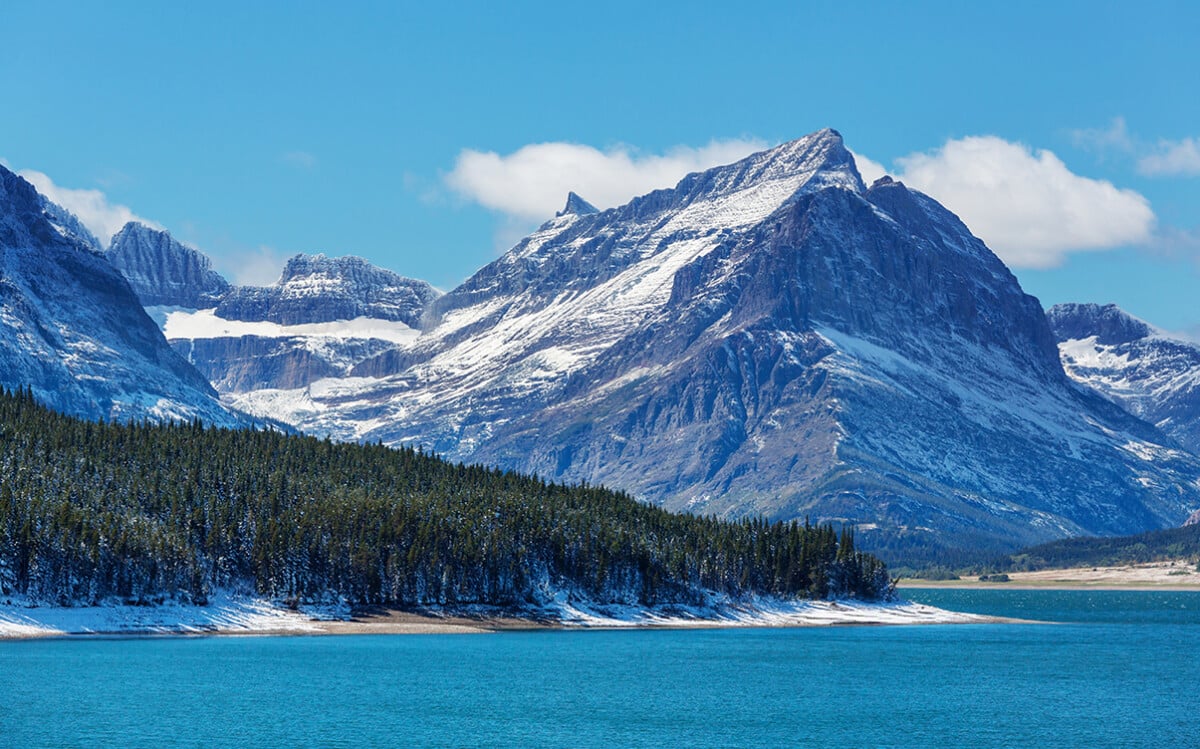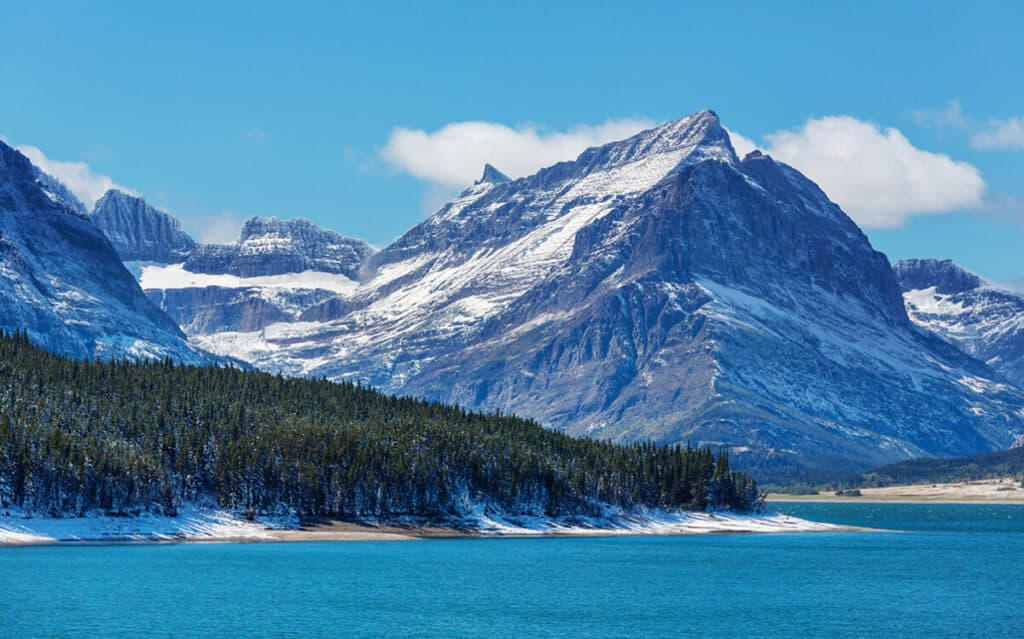 It's also a prominent cultural site for several native peoples and is one of the most popular tourist destinations in the country.
24. Black Canyon of the Gunnison National Park
The name may be a mouthful, but it also tells you everything you need to know. The Gunnison is a river in Colorado, and this park is centered around a canyon it has carved over the eons.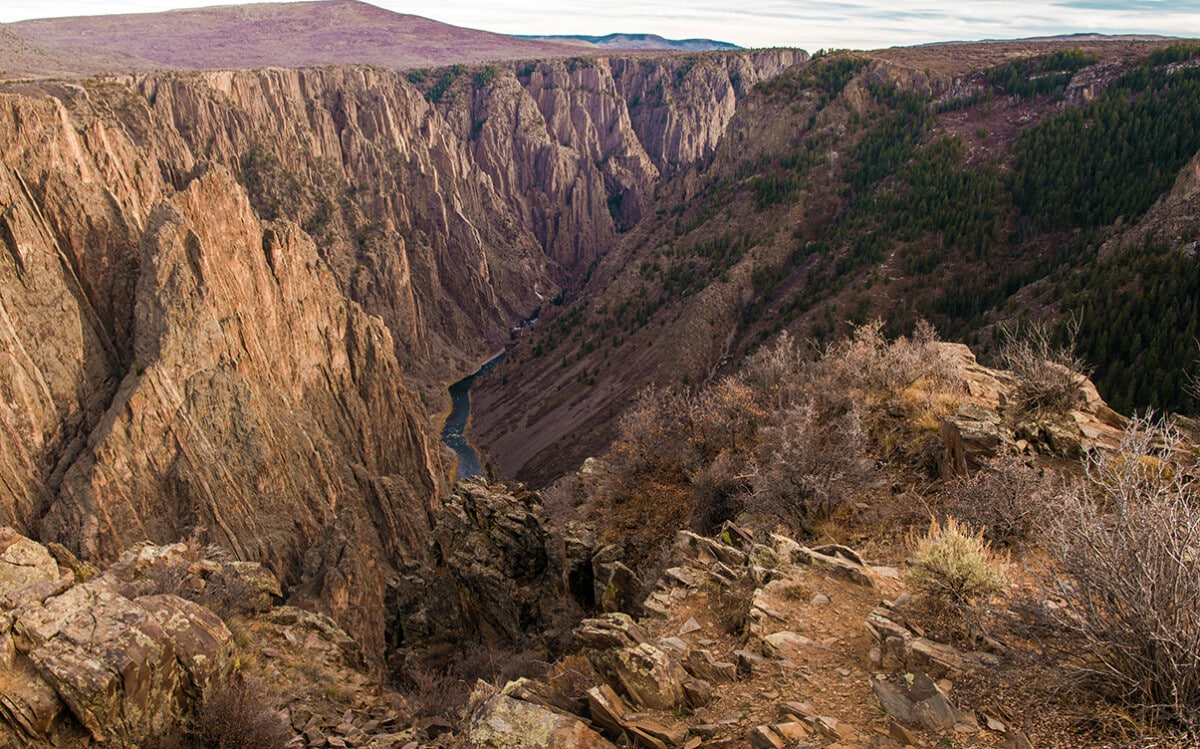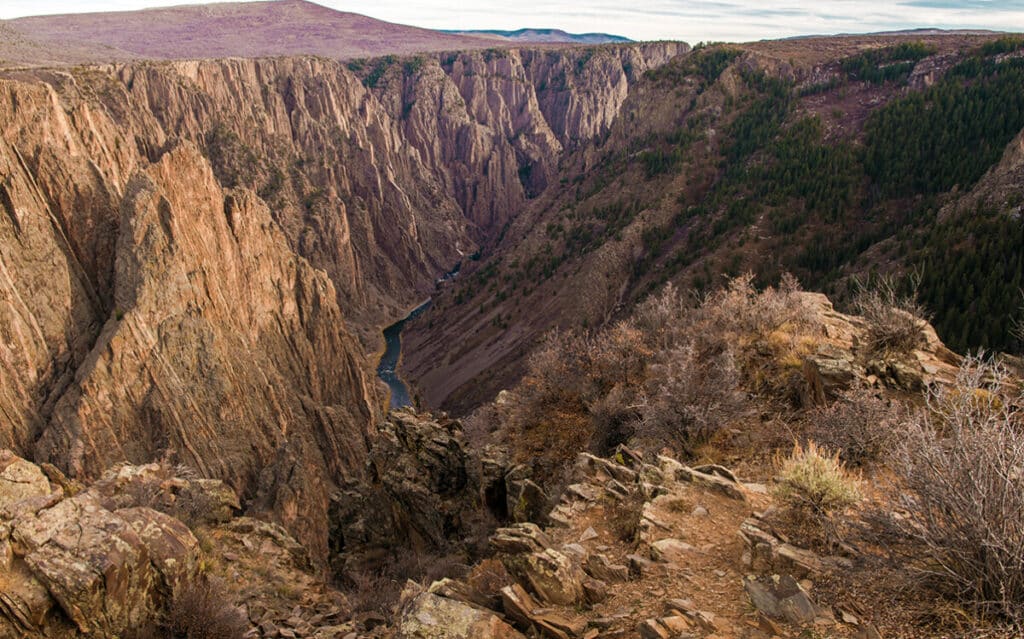 It gets its name from the steep, tall sides of the canyon, which block the sun for most of the day, leaving you in darkness for most of your trip. Even so, it's spectacular.
25. Rocky Mountain National Park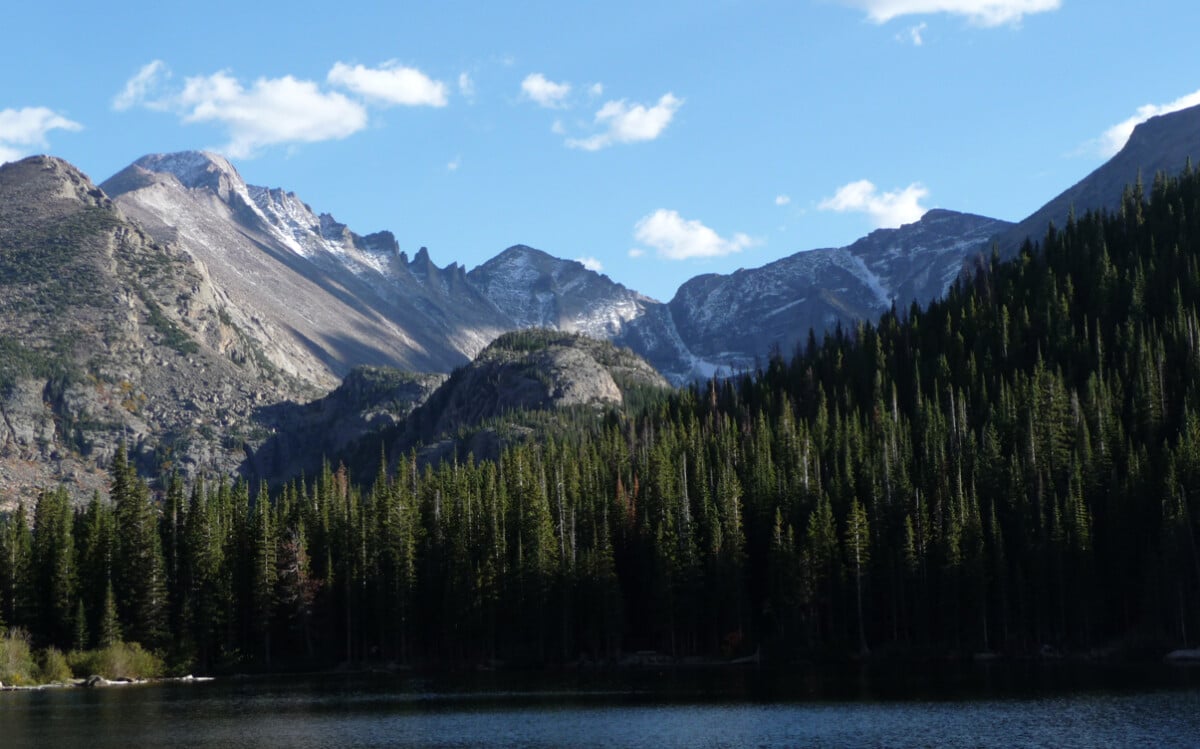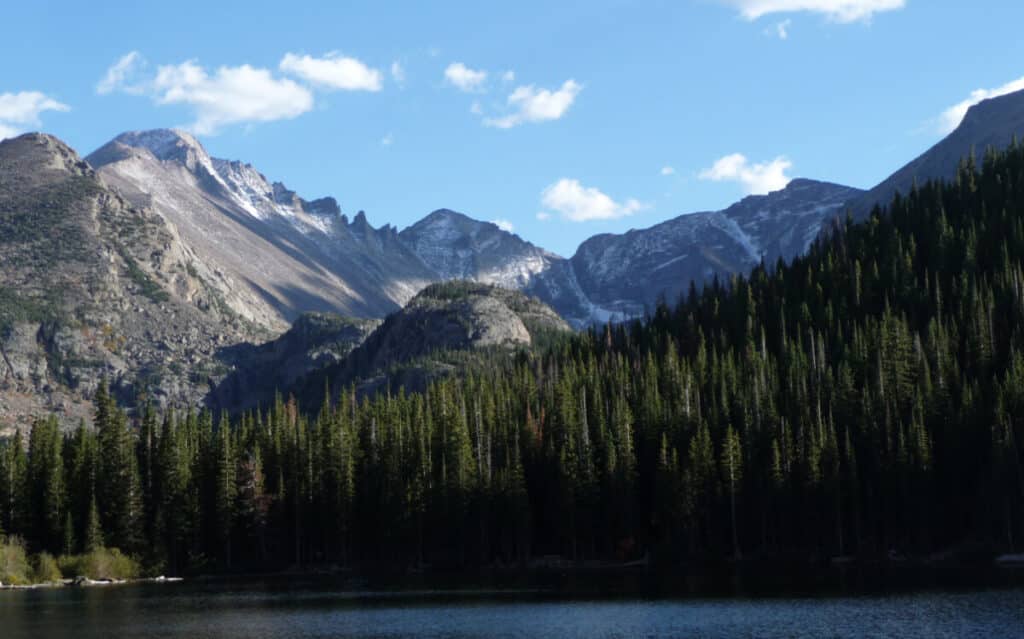 Another stunning mountainous national park in Colorado, Rocky Mountain National Park is a beloved park with millions of annual visitors checking out the various ecologies, from forests and meadows to steep cliffs and so much more.
26. Mesa Verde National Park
Yet another Colorado park, Mesa Verde is in the southwest of the state and is an incredible place to visit for archaeologists.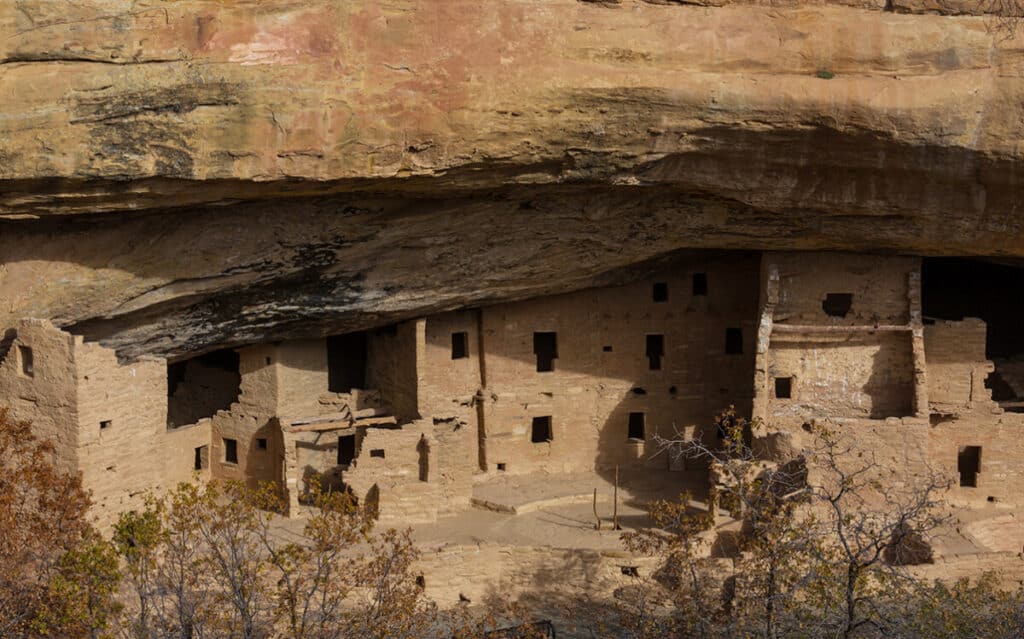 It's historic and popular, with guided tours, incredible vistas, and more history than you can shake a stick at.
27. Great Sand Dunes National Park & Preserve
Indiana may lay claim to the tallest sand dunes in the Midwest, but this 150,000-acre national park in Colorado has some of the tallest in the world. Who doesn't want to climb a sand hill over 700 feet tall?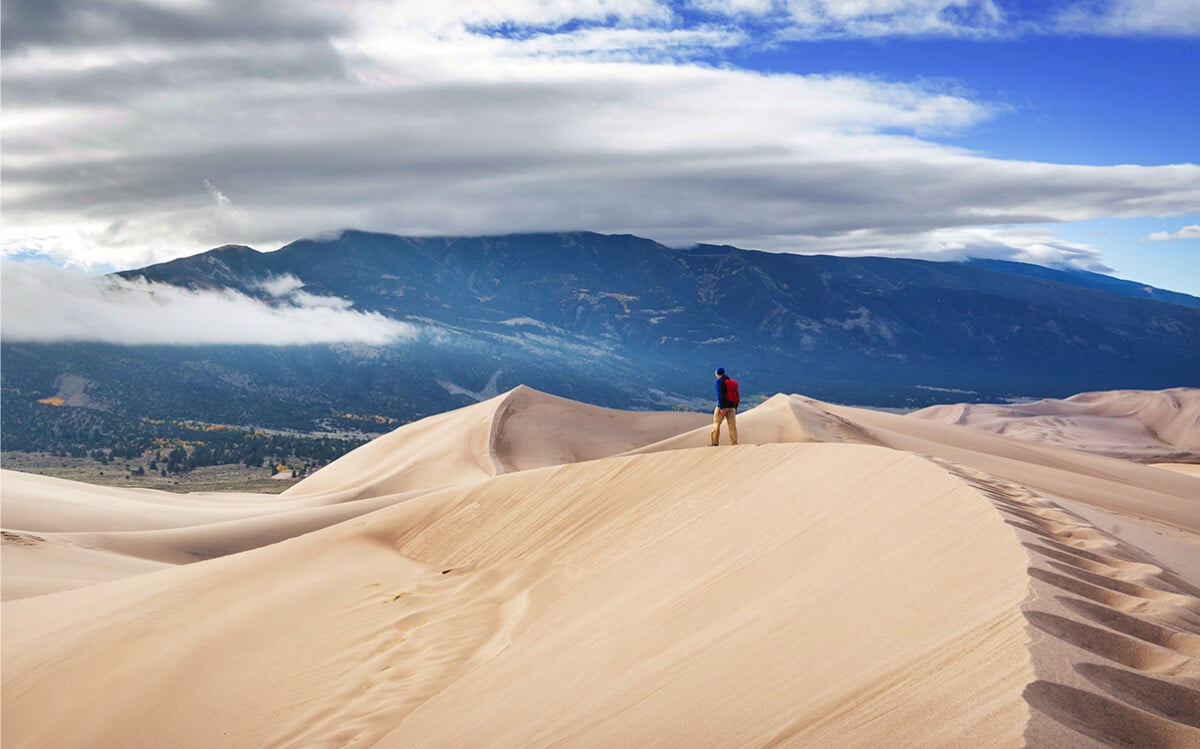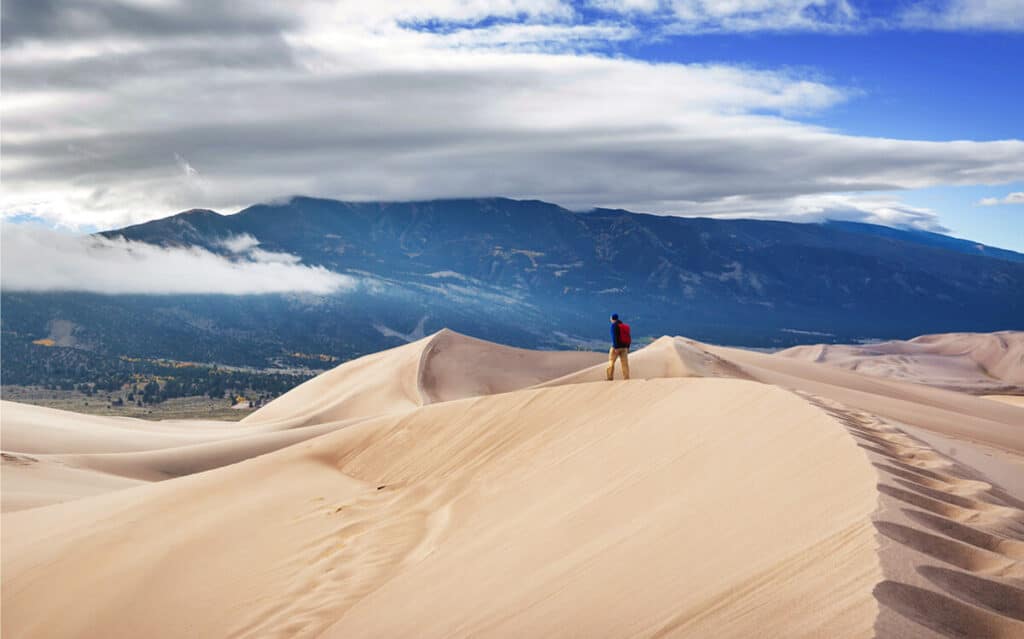 If you've ever considered sandboarding, this is the place to do it.
28. Arches National Park
Sandstone is noteworthy for how well it erodes while holding its shape, leaving exotic and alien-looking landscapes, and that's just what Arches is.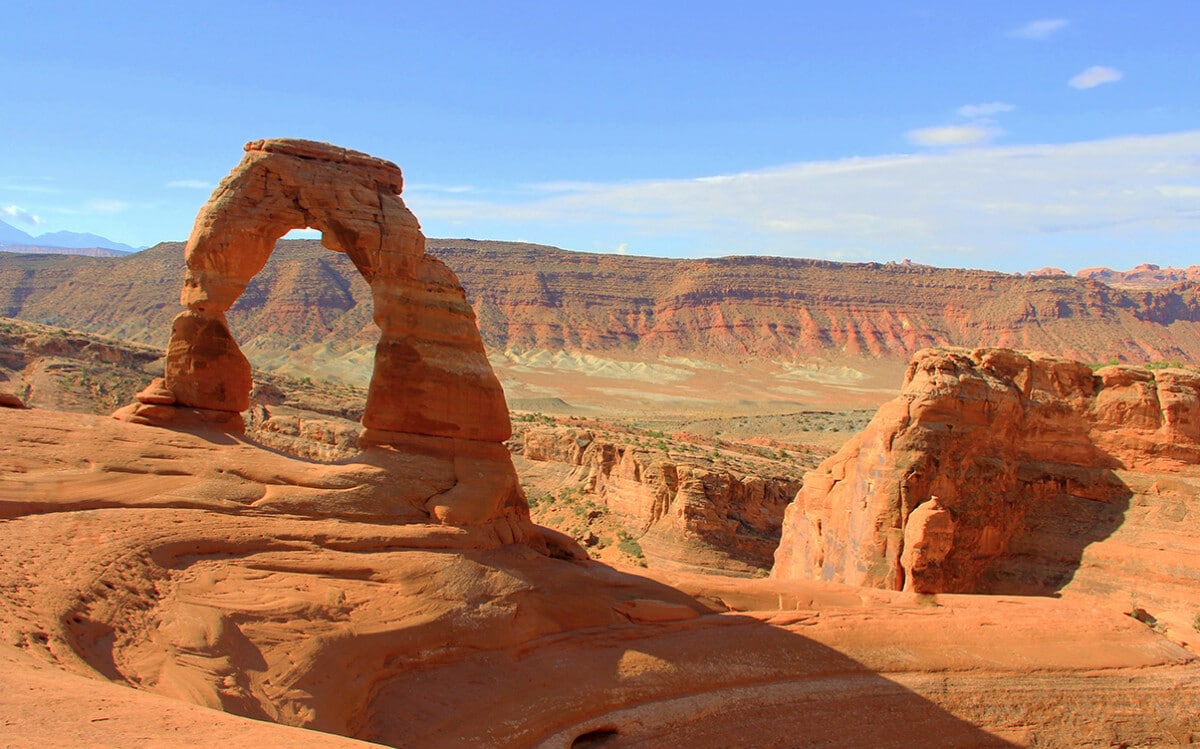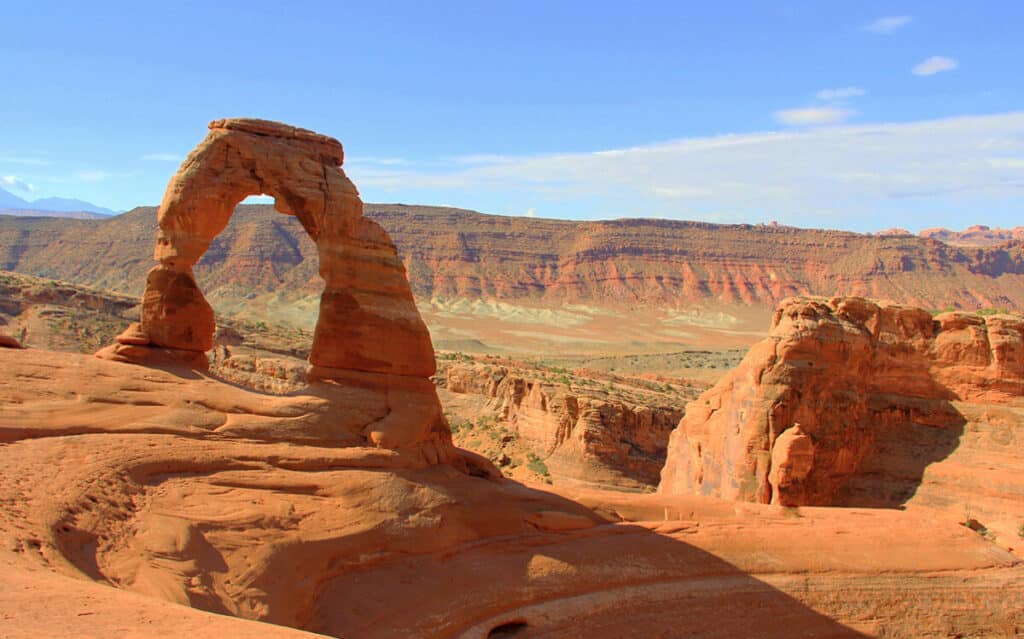 With over 2,000 natural sandstone arches, this is a rock climber's dream, but there are plenty of hiking trails and more throughout the Utah park.
29. Capitol Reef National Park
Another Utah park, this one has white sandstone domes that have eroded over the years into something that looks a whole lot like the US Capitol Building's domes – or is it the other way around?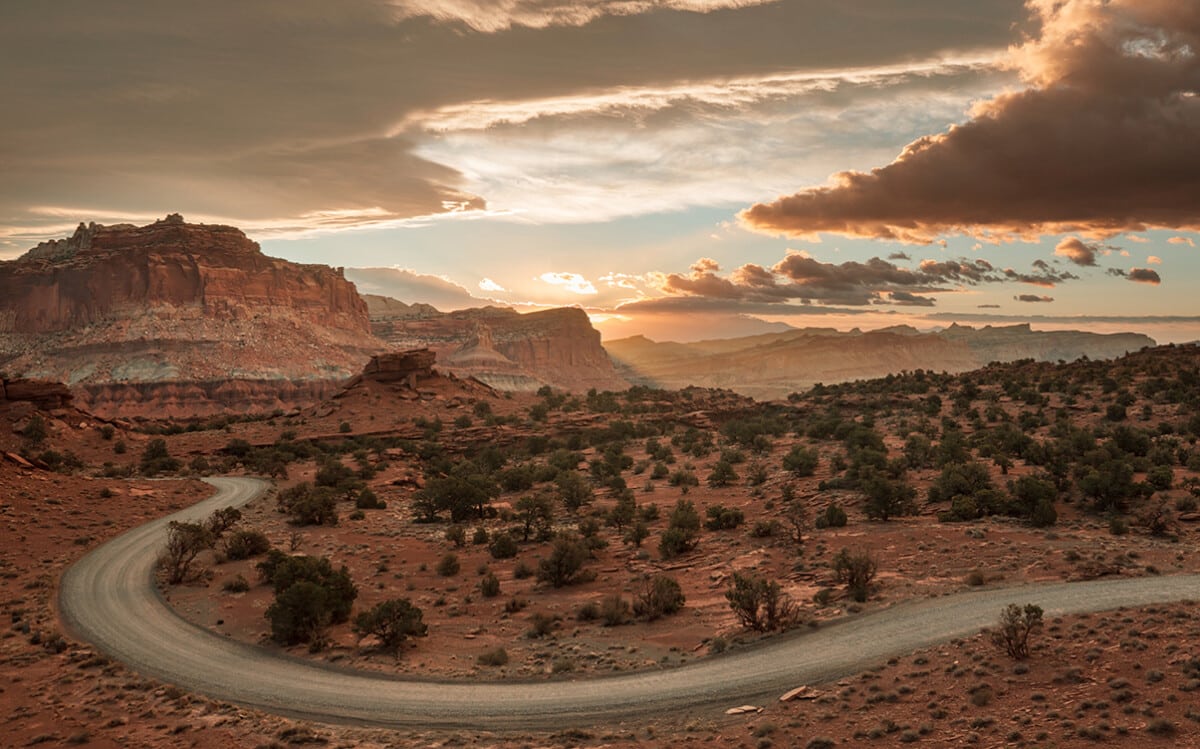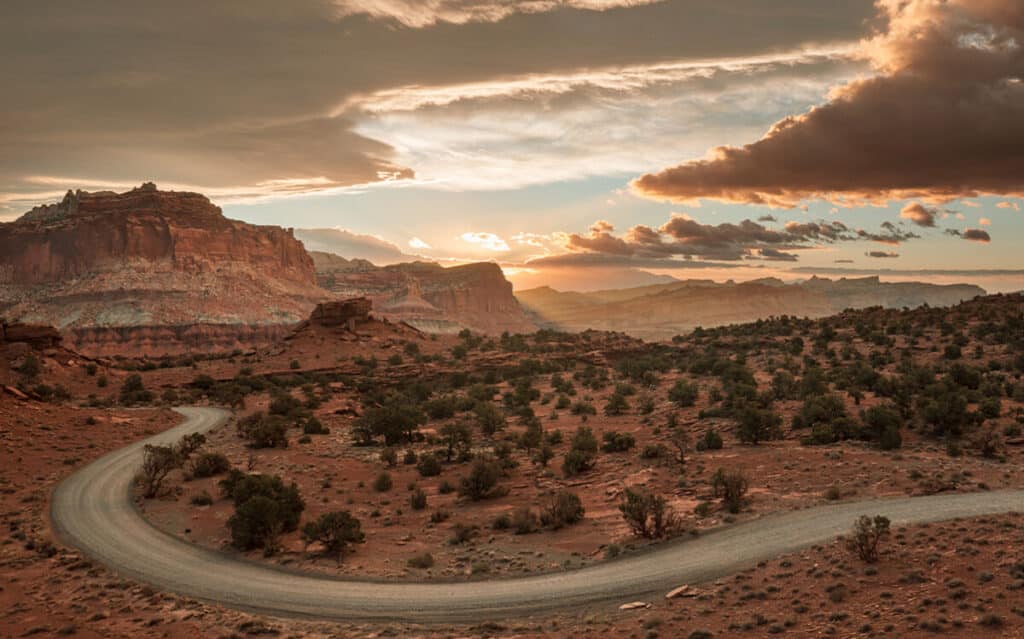 Spanning 241,000 acres, this historical location has tons to do and some unique scenery you can't see elsewhere.
30. Canyonlands National Park
Utah is full of incredible scenery, with canyons and rock formations that truly live up to the national park designation.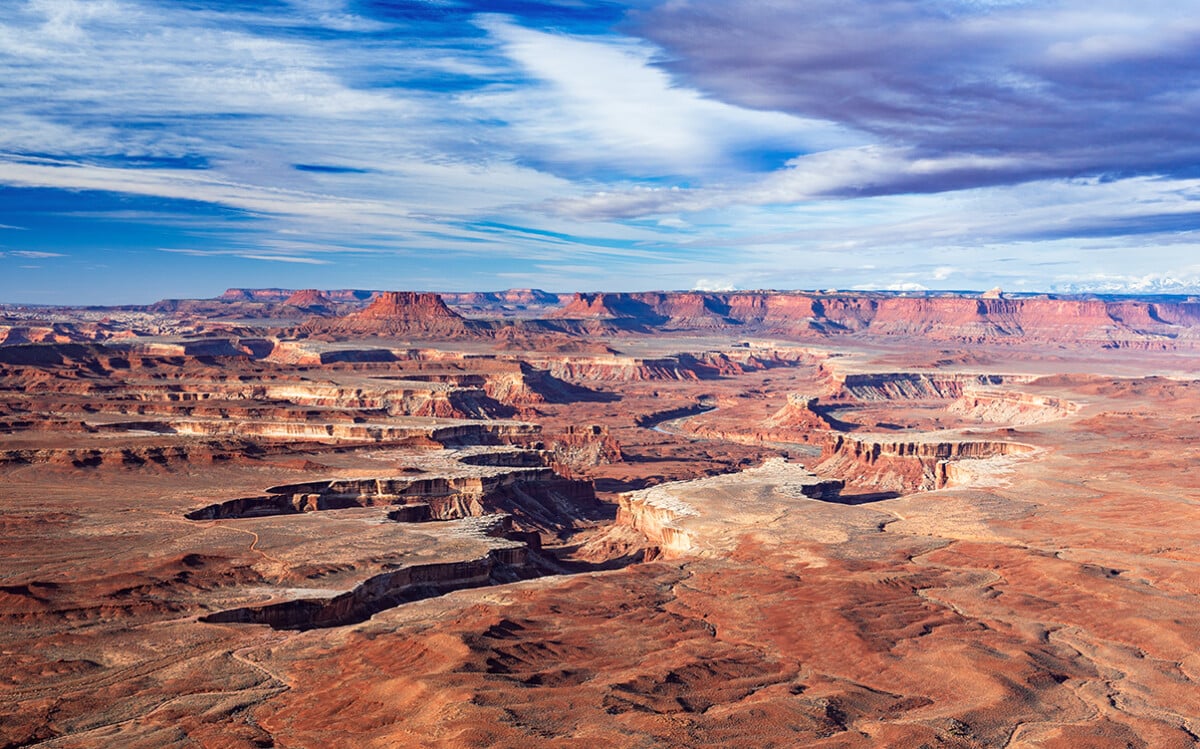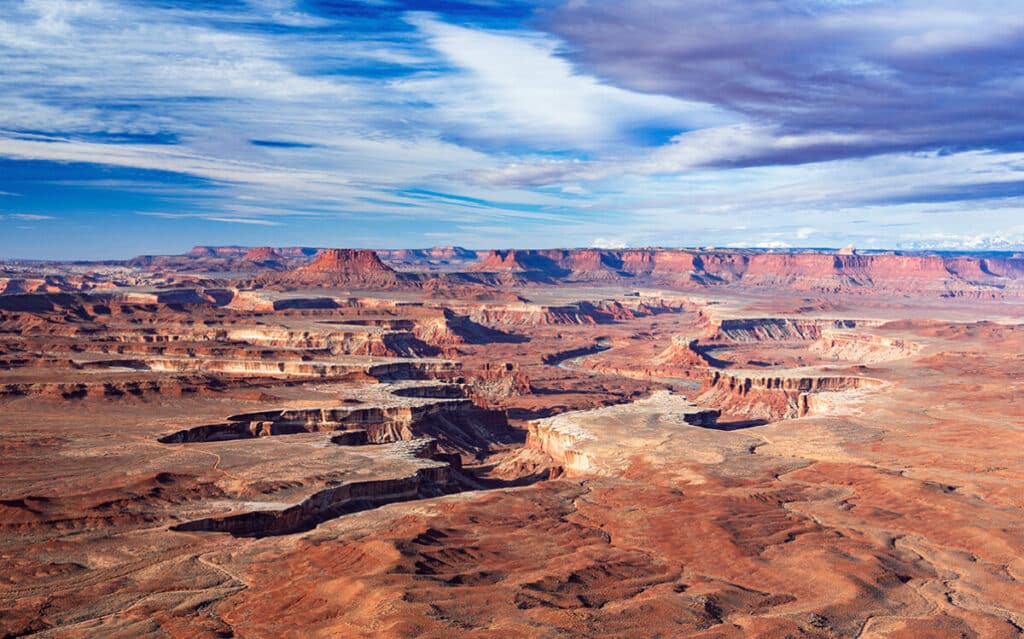 Canyonlands is a great place to hike, camp, and see rare wildlife, and with 337,000 acres to explore, it'll never get old.
31. Bryce Canyon National Park
If you've ever seen pictures of those natural rock formations with narrow bases and wide tips, like mushrooms, those are called hoodoos, and they're right here in Bryce Canyon.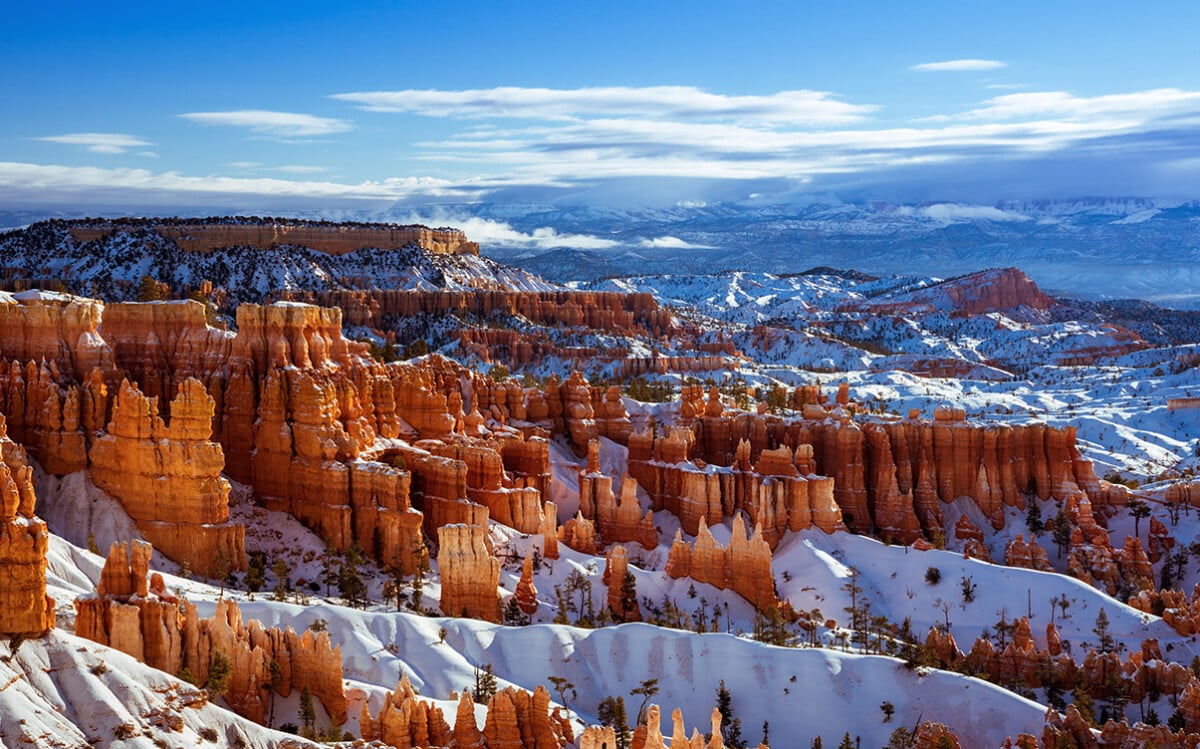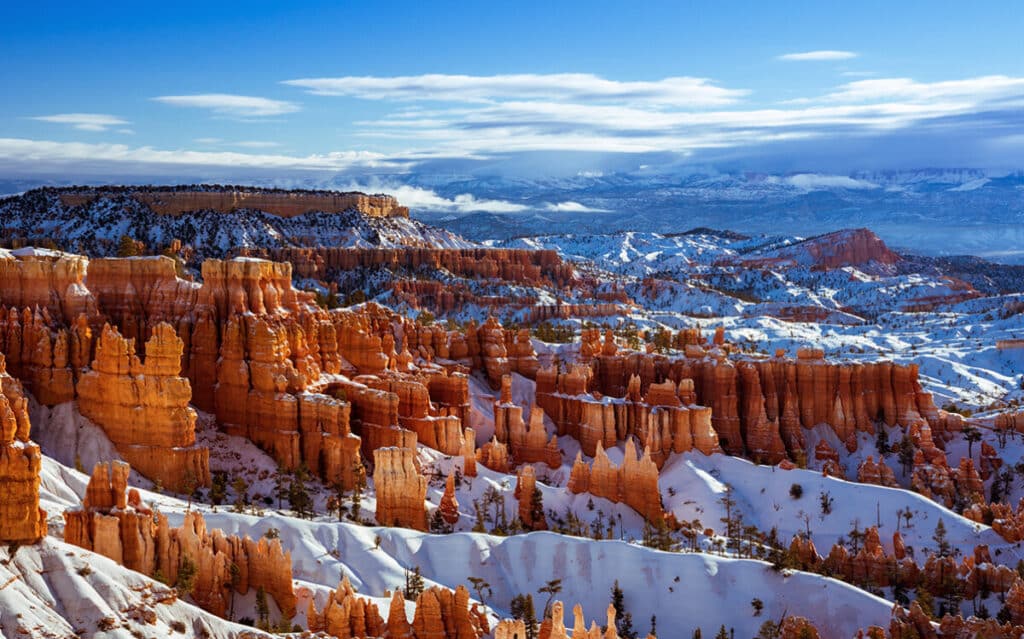 Though smaller than the other national parks in Utah at just 35,000 acres, Bryce Canyon is among the most popular because of those unique rocks.
32. Zion National Park
Utah has so many national parks it's a wonder there's any land in the state that isn't designated.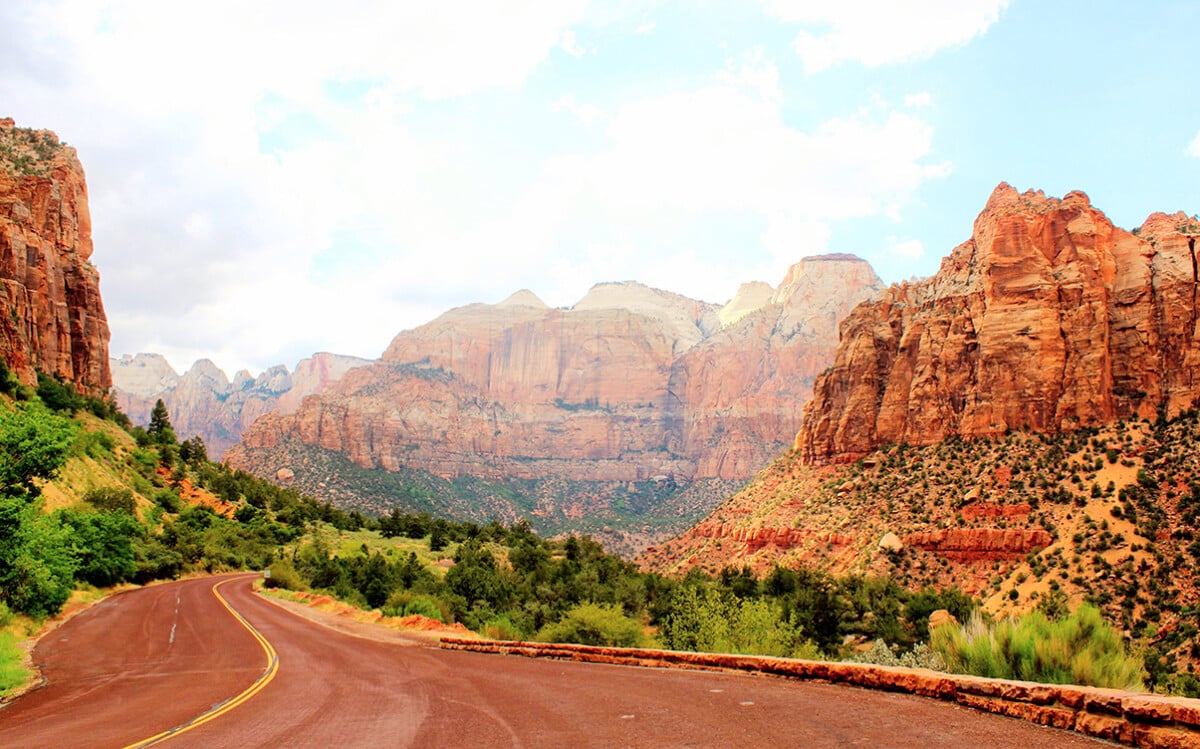 Zion is another of the most popular national parks in the country. Zion was once home to the Paiute people, and their petroglyphs and other art still remain for intrepid adventurers (or tourists) to find.
33. Crater Lake National Park
Crater Lake in Oregon is the deepest lake in the United States, and while you aren't visiting to see the bottom, it's an awesome lake to visit.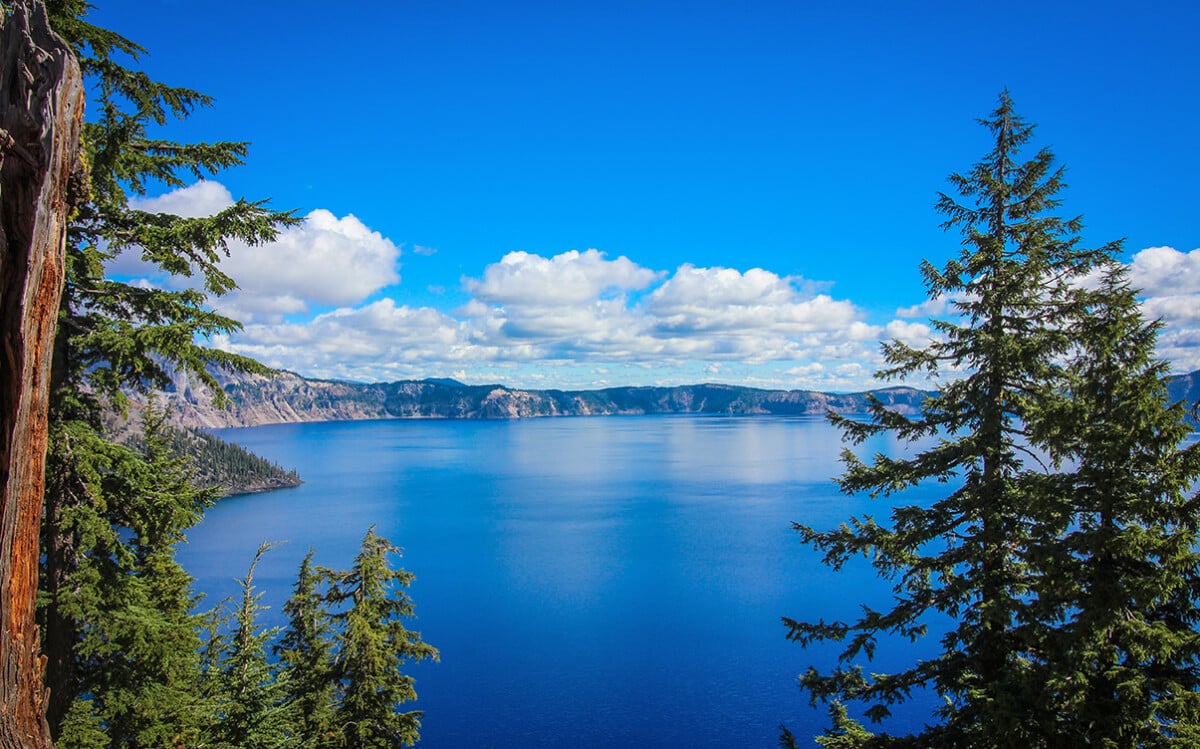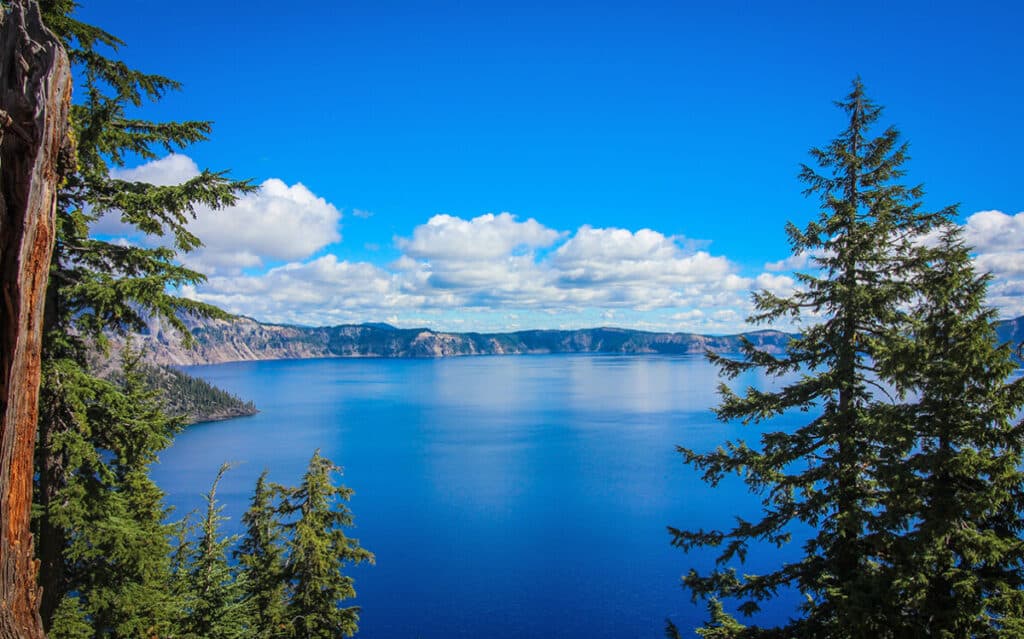 The surrounding park is amazing as well, and there's so much to do in Oregon it really makes you want to take up residence in the Pacific Northwest just to see it all.
34. North Cascades National Park
A half-million-acre national park out in Washington, the Cascades are a famous range, and the national park is the best place to visit to see much of the most fascinating aspects of the wilderness.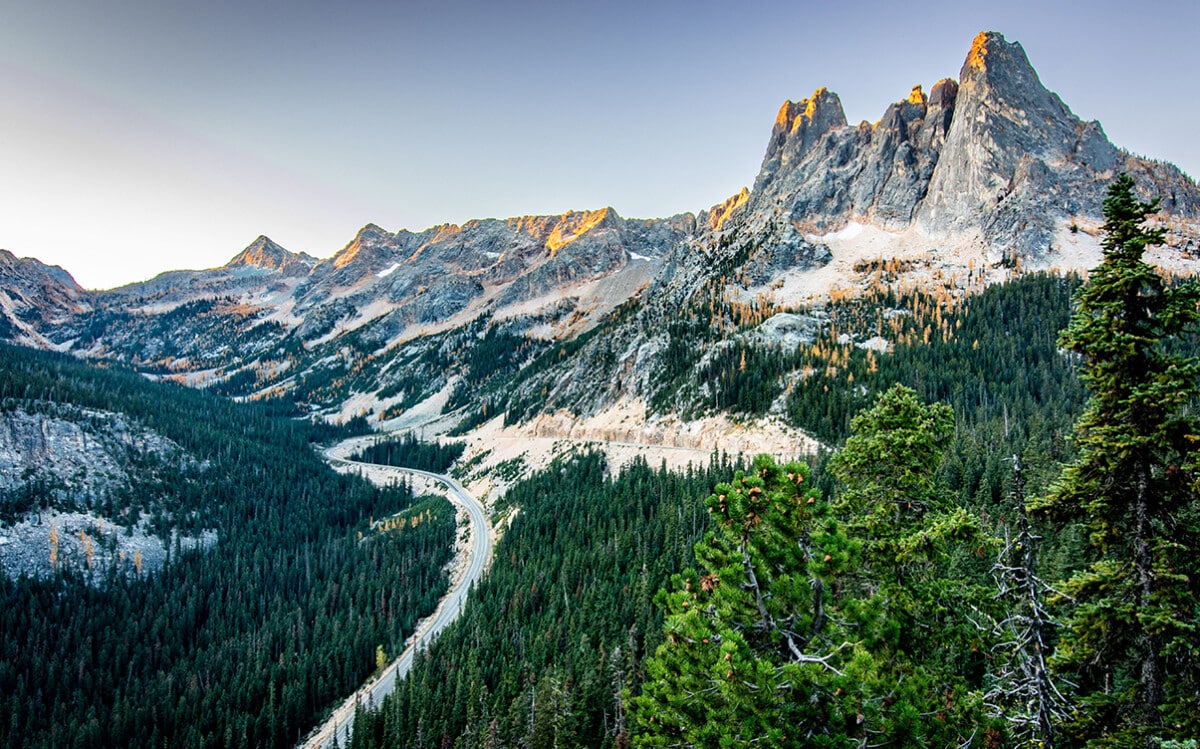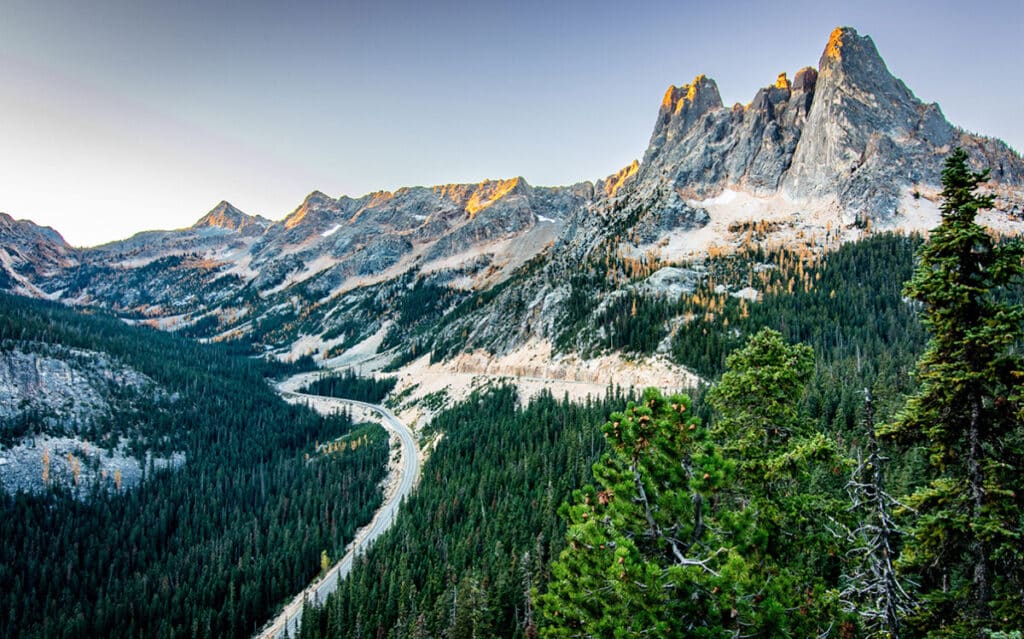 A lot of it is family-friendly, too, making it a perfect destination for both shorter and longer trips.
35. Mount Rainier National Park
One of America's few active volcanoes is located here in Washington, and the stunning 14,000-foot-tall mountain is gorgeous all year round.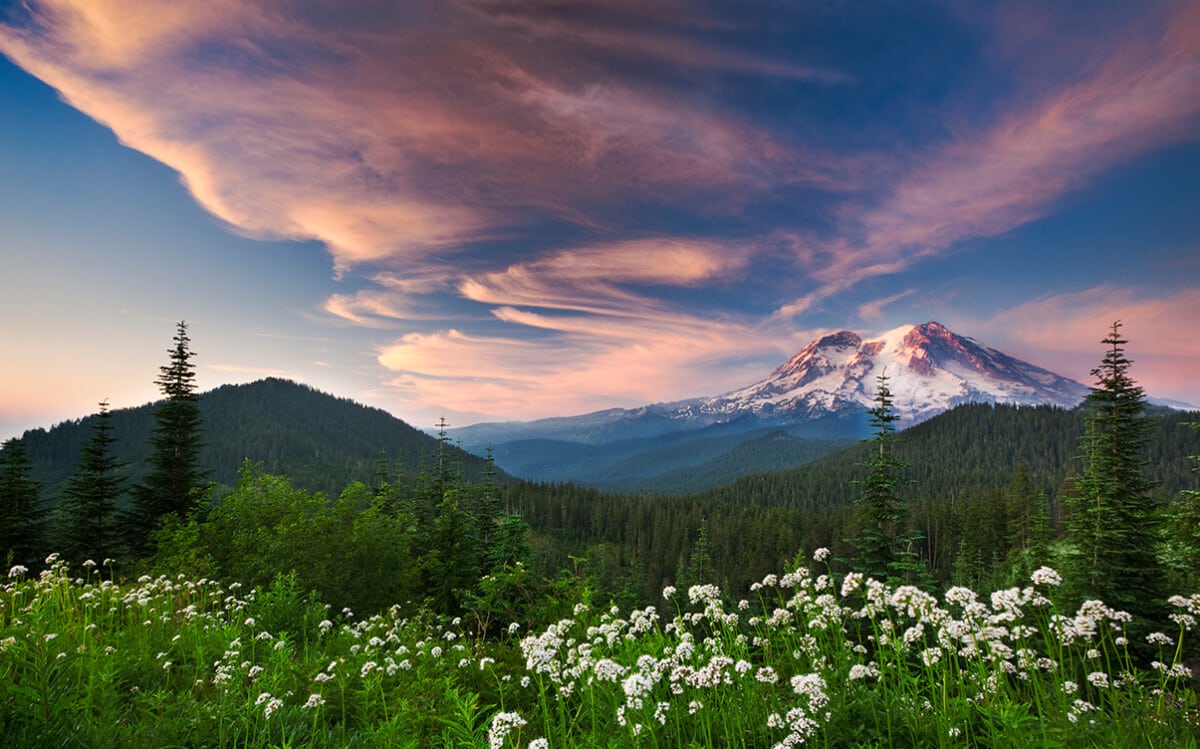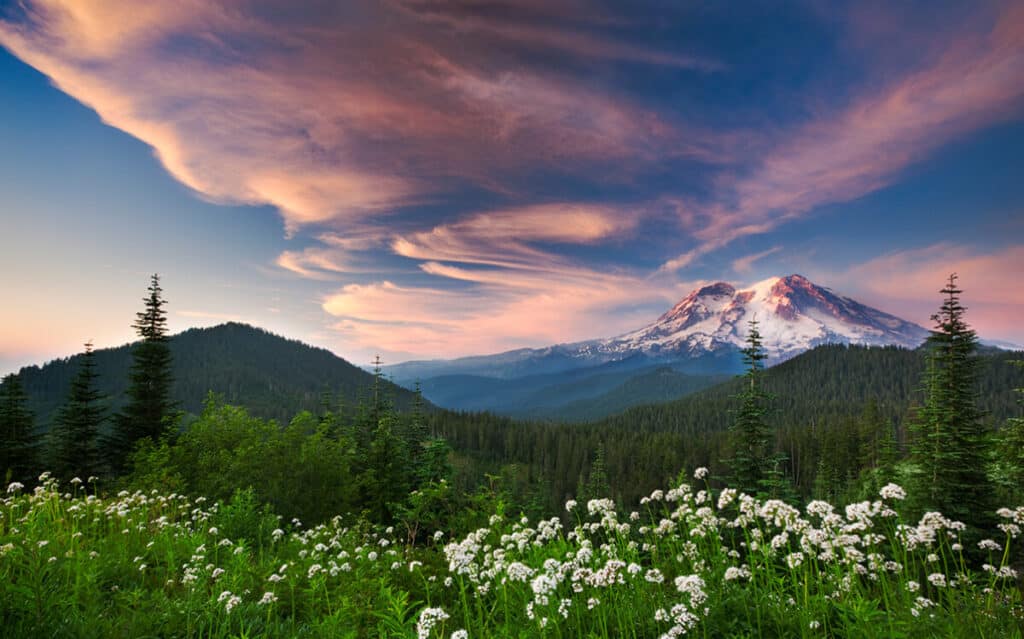 While you probably won't be climbing the slopes, seeing it both from afar and up close is an adventure unto itself.
36. Olympic National Park
Washington's Olympic Peninsula is an incredible region with a coastline, both temperate and rainforests, and a handful of different ecosystems that include everything from raccoons to porcupines.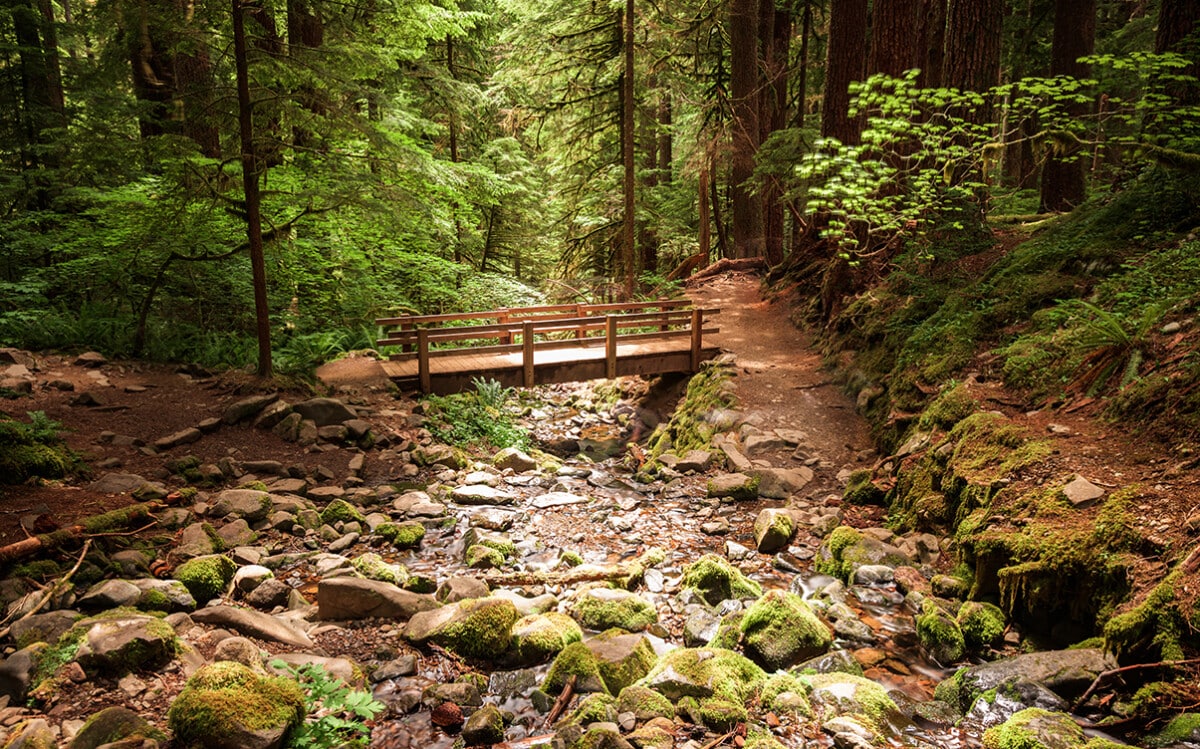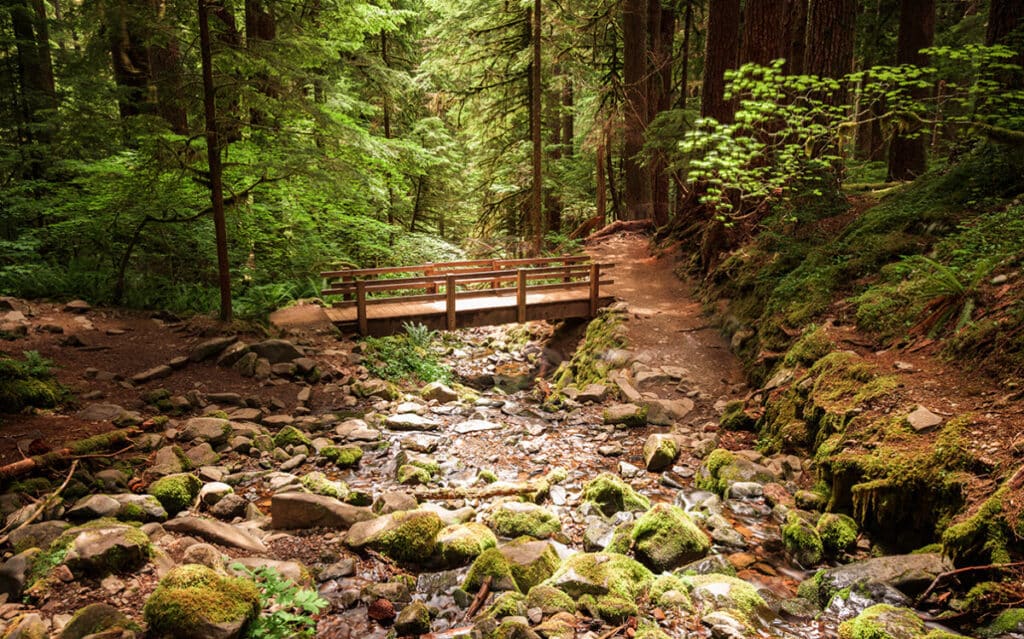 With just under a million acres to experience, it's a good thing the park is accessible and open all year.
37. Joshua Tree National Park
Joshua Tree is a stunning and extremely unique national park with dramatic rock formations, unique trees you can't find anywhere else, and some of the best stargazing in the country.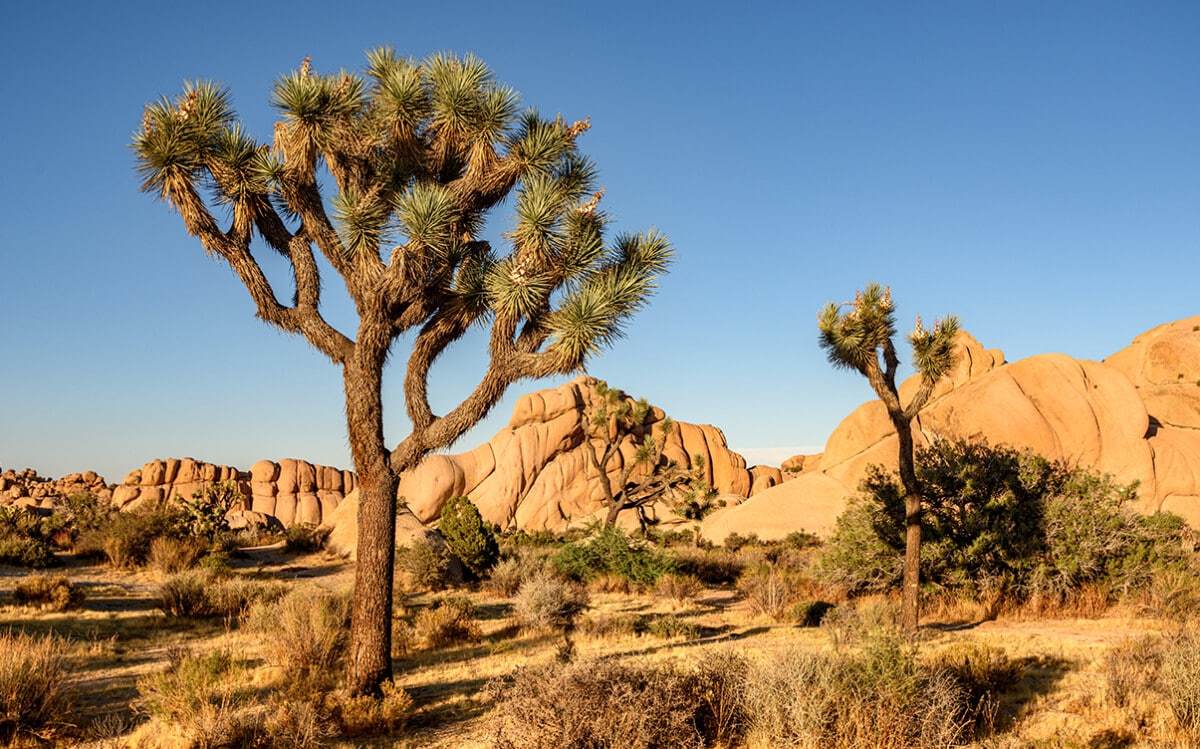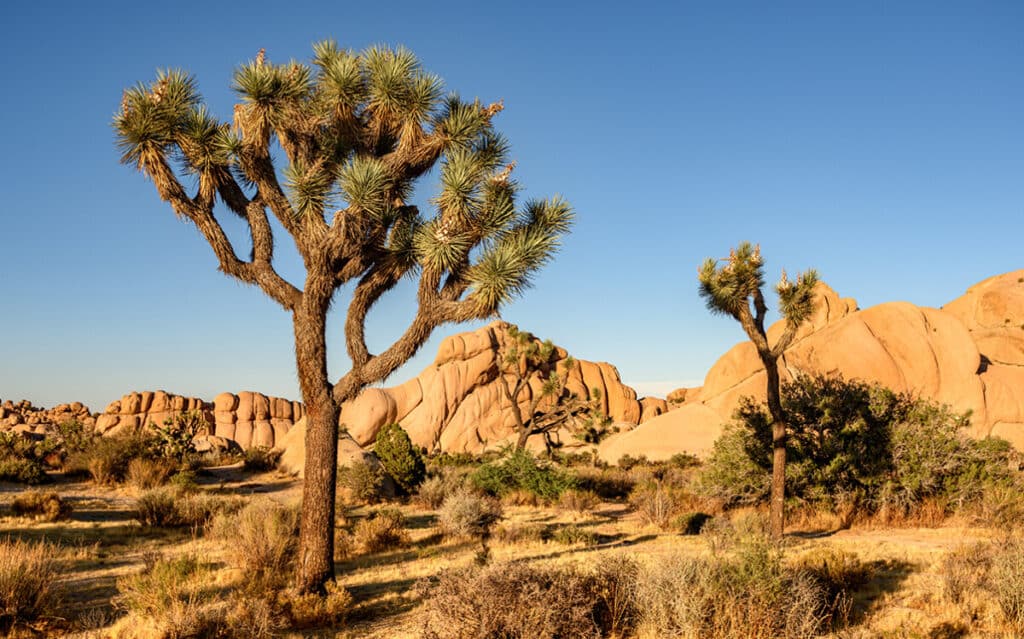 It's certainly not the most forgiving of national parks, but if you can plan a camping trip to spend a few days in the wilderness, it's an unforgettable experience.
38. Death Valley National Park
Death Valley gets its reputation from the extreme heat, barren landscape, and petrified woods that make it seem like a long-dead wasteland. The truth is, it's a thriving ecosystem unlike anything else on earth.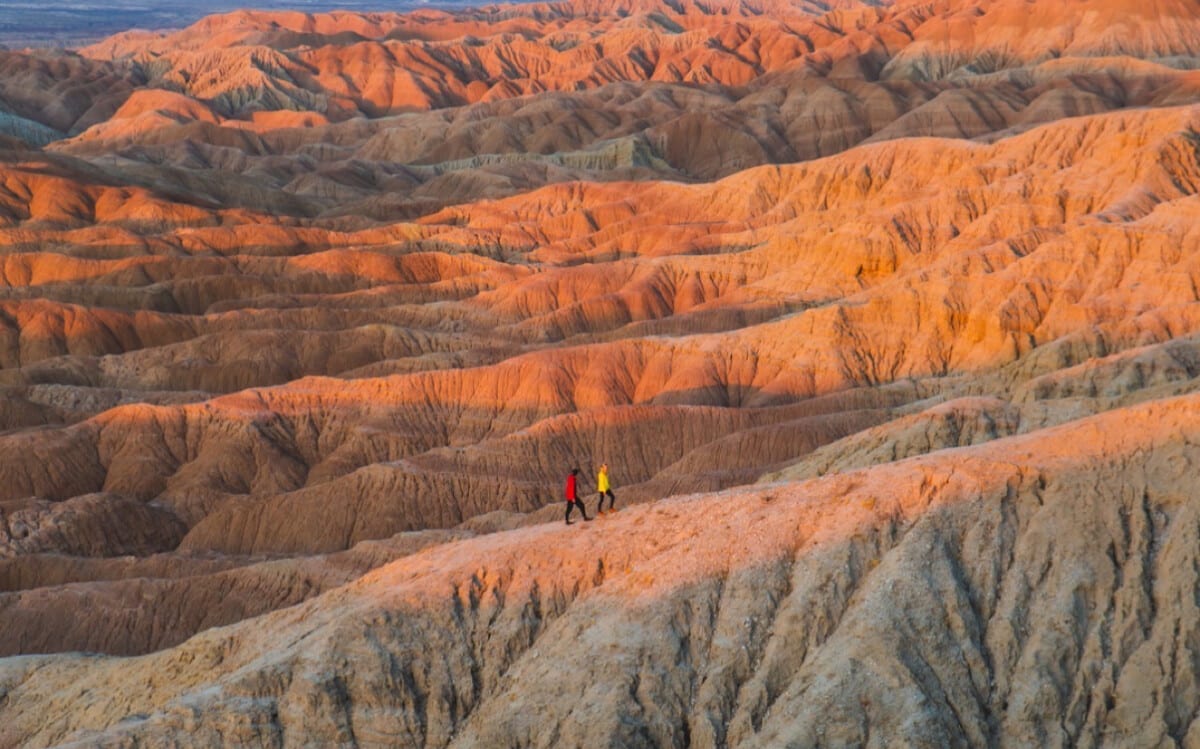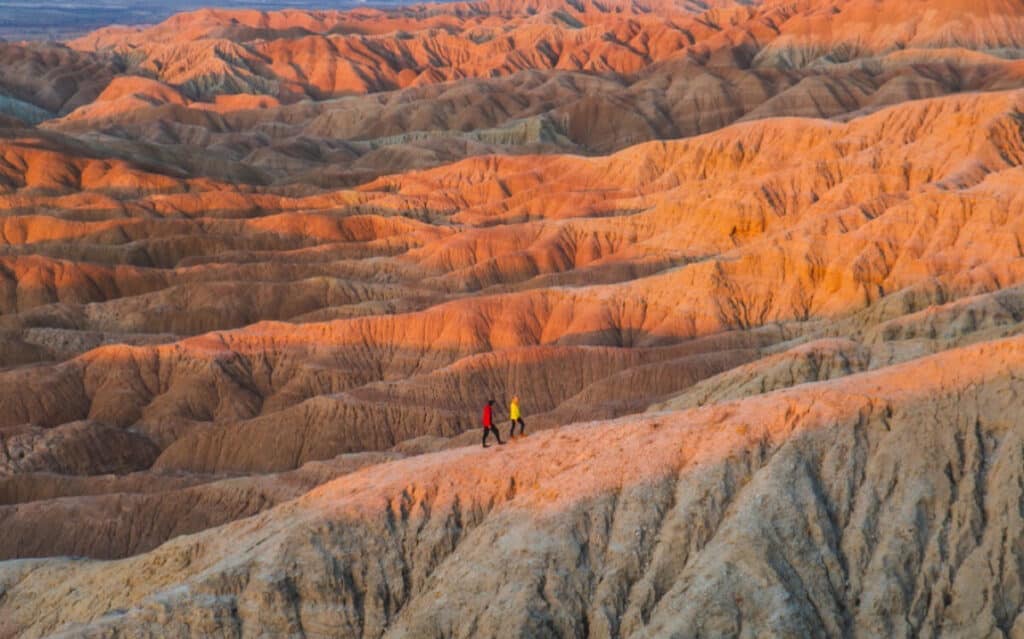 We highly recommend visiting in the winter when it's a lot cooler and more accessible, but even then, plan ahead.
39. Channel Islands National Park
Islands can easily be designated as national parks when they're uninhabited, and the Channel Islands join Isle Royale as one such example.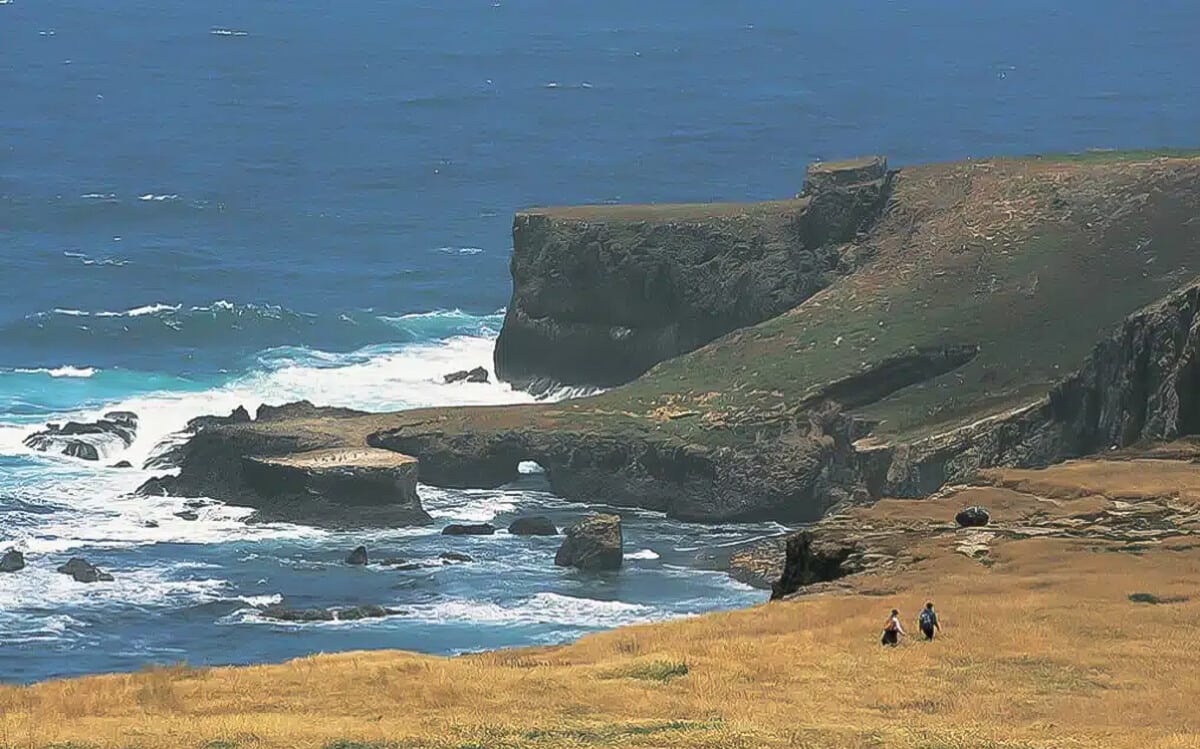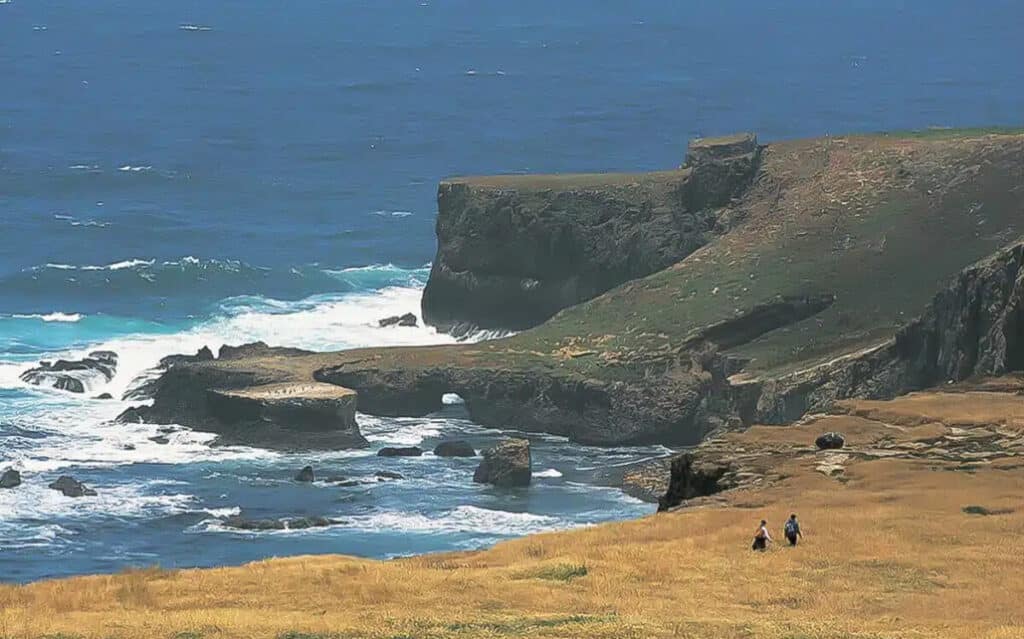 California's own, these are right on our doorstep, and we love taking a kayak out to explore.
40. Kings Canyon National Park
Another California national park we're deeply fond of, Kings Canyon is a must-visit location for hikers, climbers, and anyone who loves seeing the wonders nature can show off.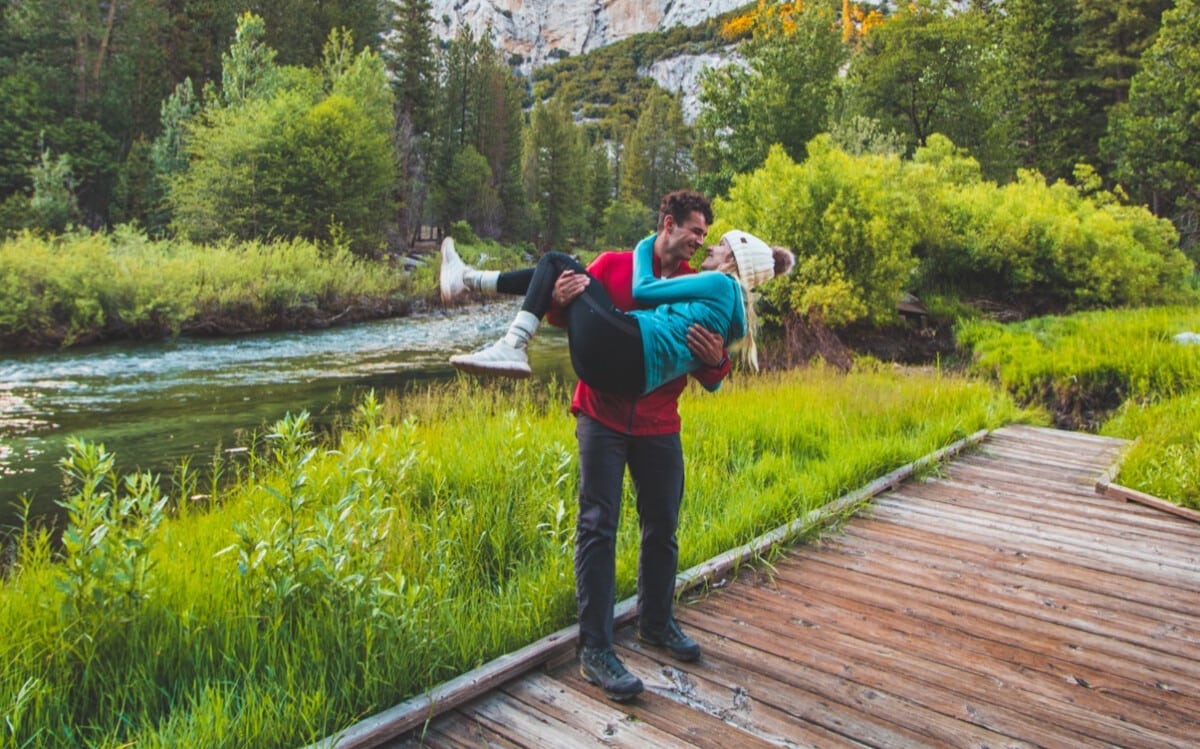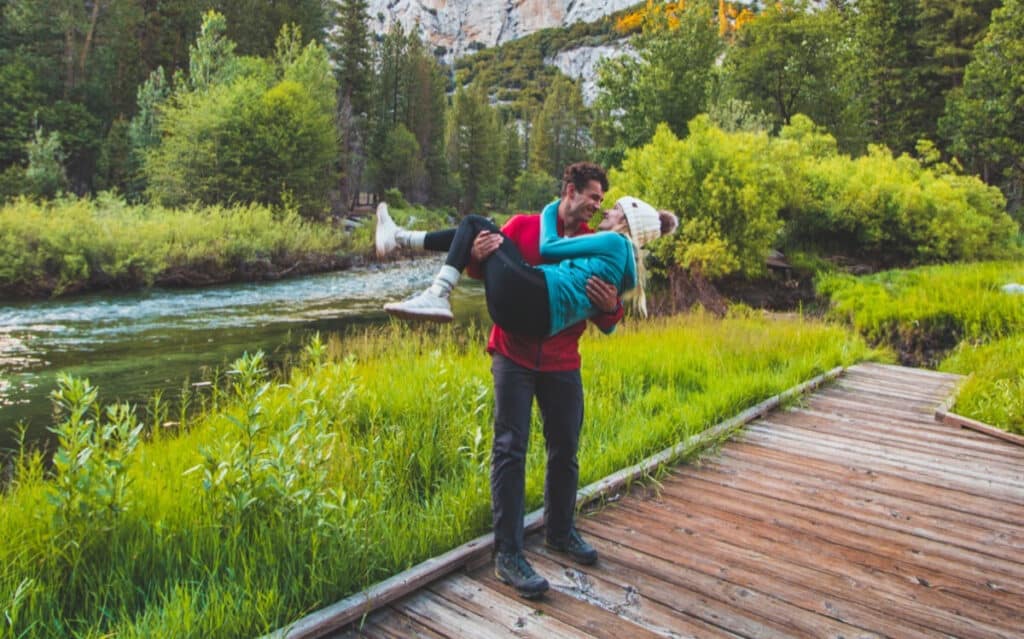 It also contains part of the extensive John Muir trail, which, if you can swing it, is a once-in-a-lifetime kind of experience to hike.
41. Redwood National Park
Redwood National Park is a stunning forest in California with some of the tallest trees in the world.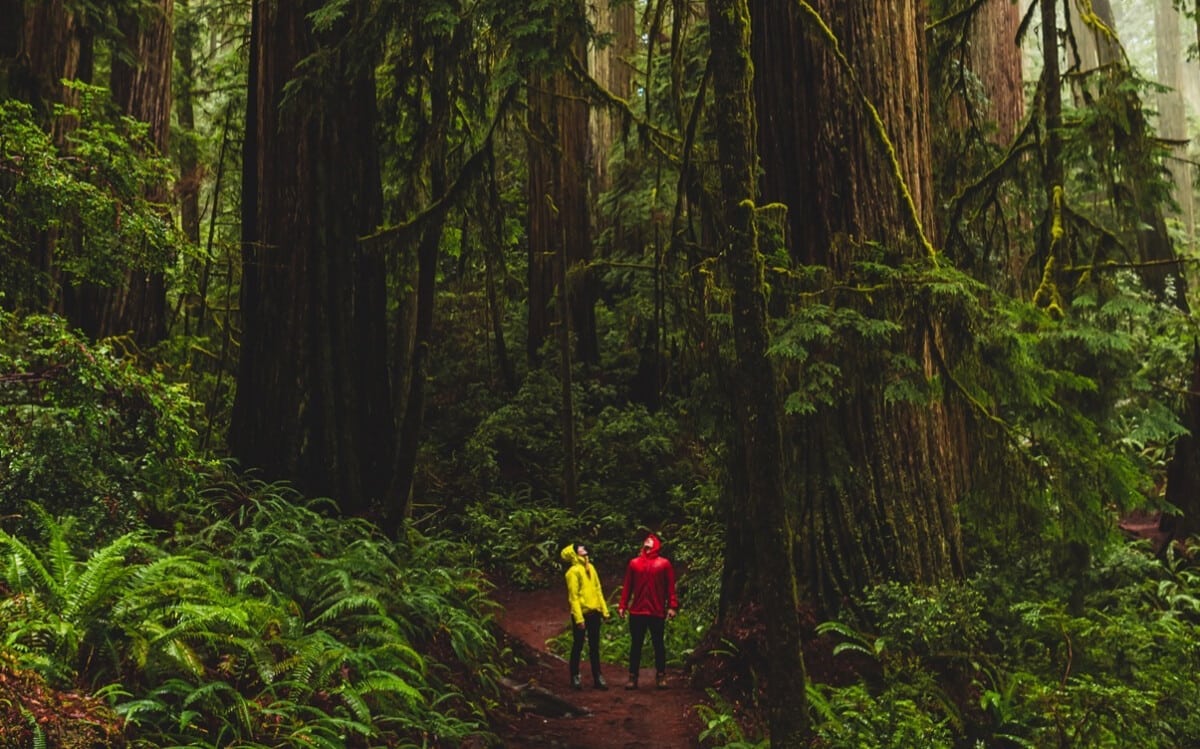 While this park isn't quite the remarkable experience of Sequoia, it's still an incredible place to visit, and the scenic drive-through roads are an excellent, easy trip to make if you don't want to spend extensive time exploring on your own.
42. Pinnacles National Park
Another relatively small national park, with just 26,000 acres, Pinnacles is a "hidden gem" as much as any national park can be.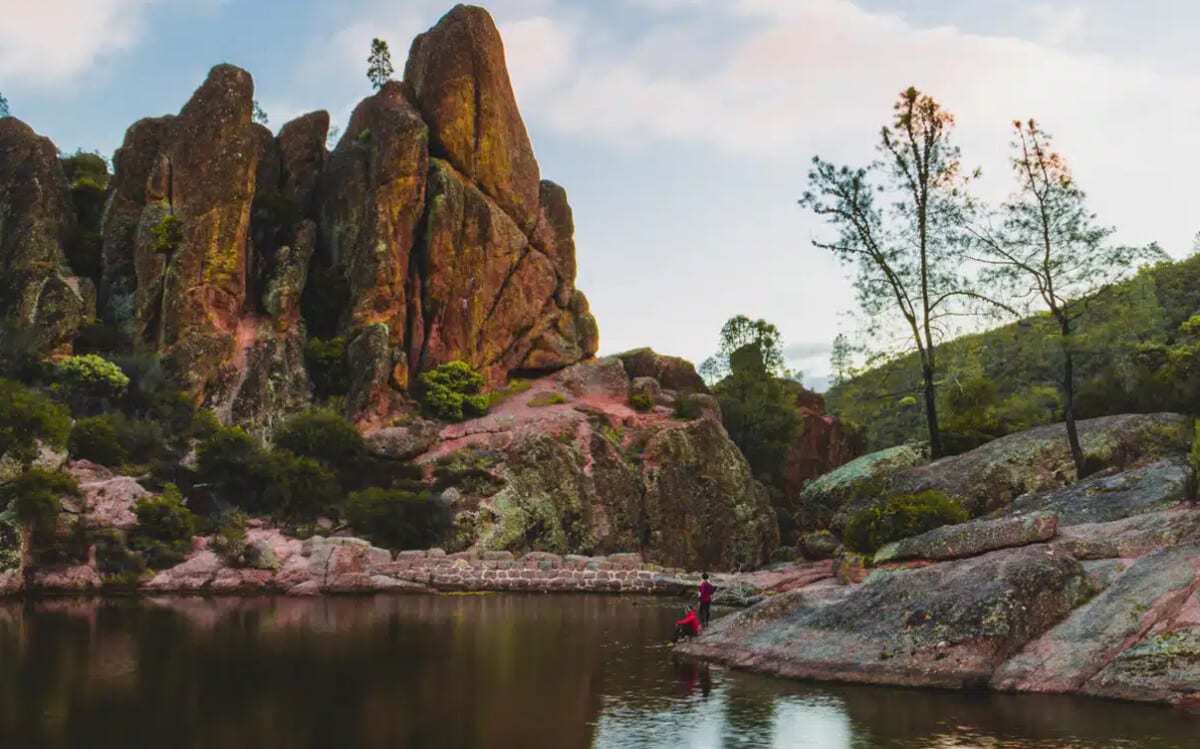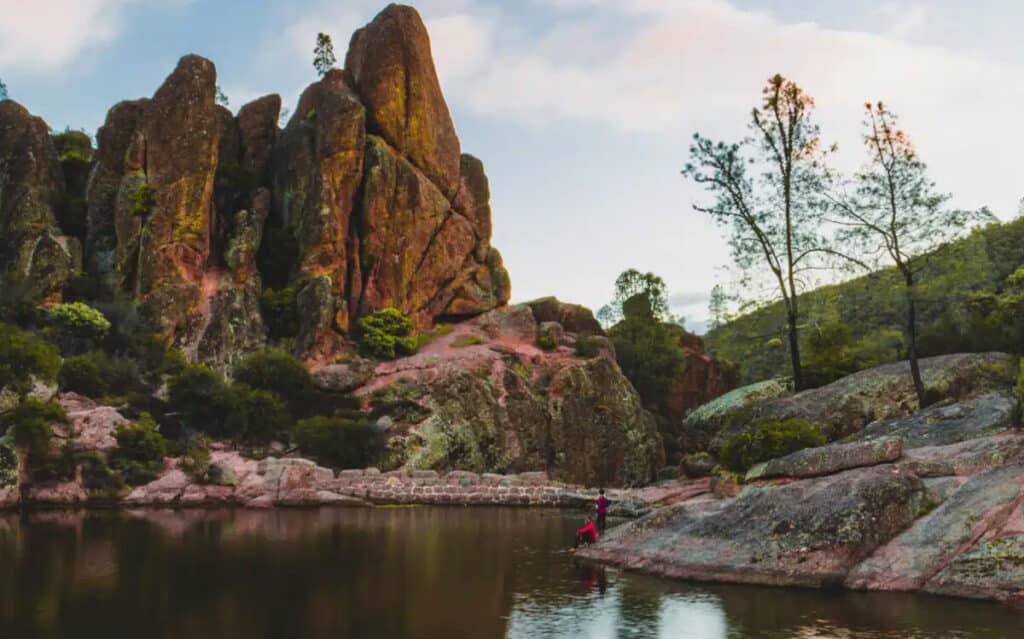 The rock formations are exotic and interesting, and the trails through the park are always a great adventure to hike.
43. Lassen Volcanic National Park
Lassen Peak is the largest plug dome type volcano in the world, and it's the furthest south active volcano in the Cascades.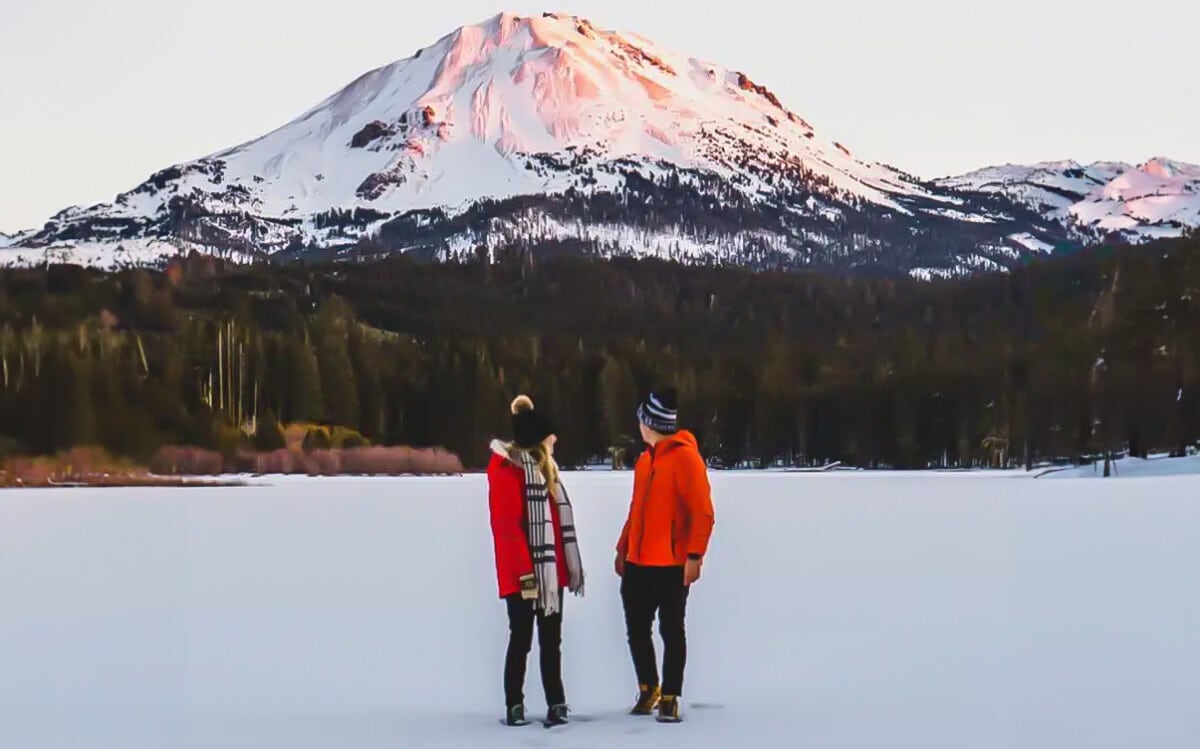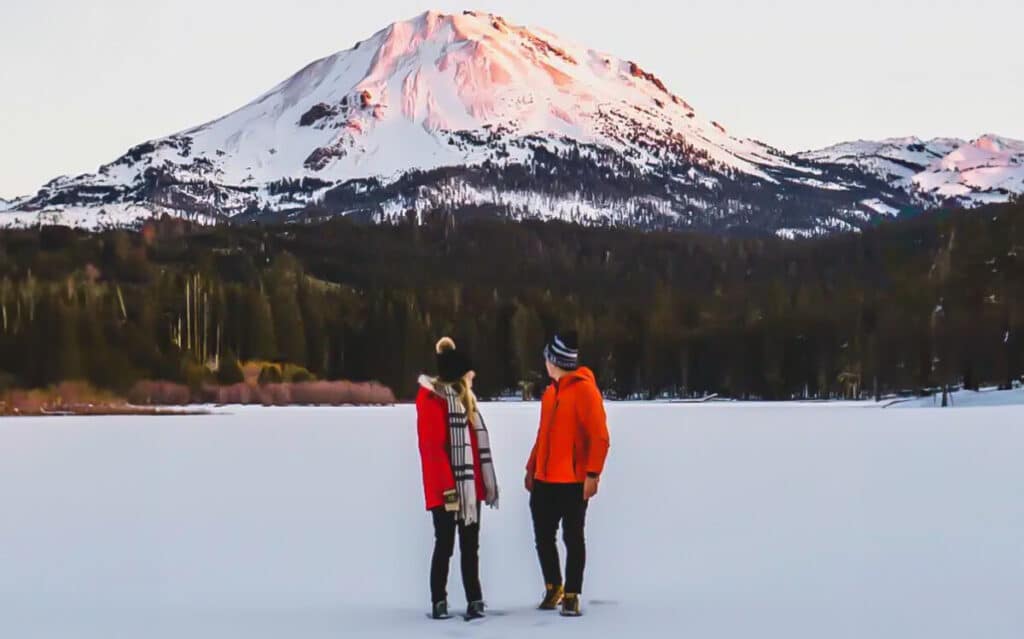 Originally a national monument, it was expanded into a national park later on and now stands as one of California's coolest destinations for adventure lovers.
44. Sequoia National Park
Everyone knows the iconic sequoias of California, the gigantic trees that defy belief until you see them up close. Trust us, pictures don't do it justice; the majesty of this park cannot be experienced from afar.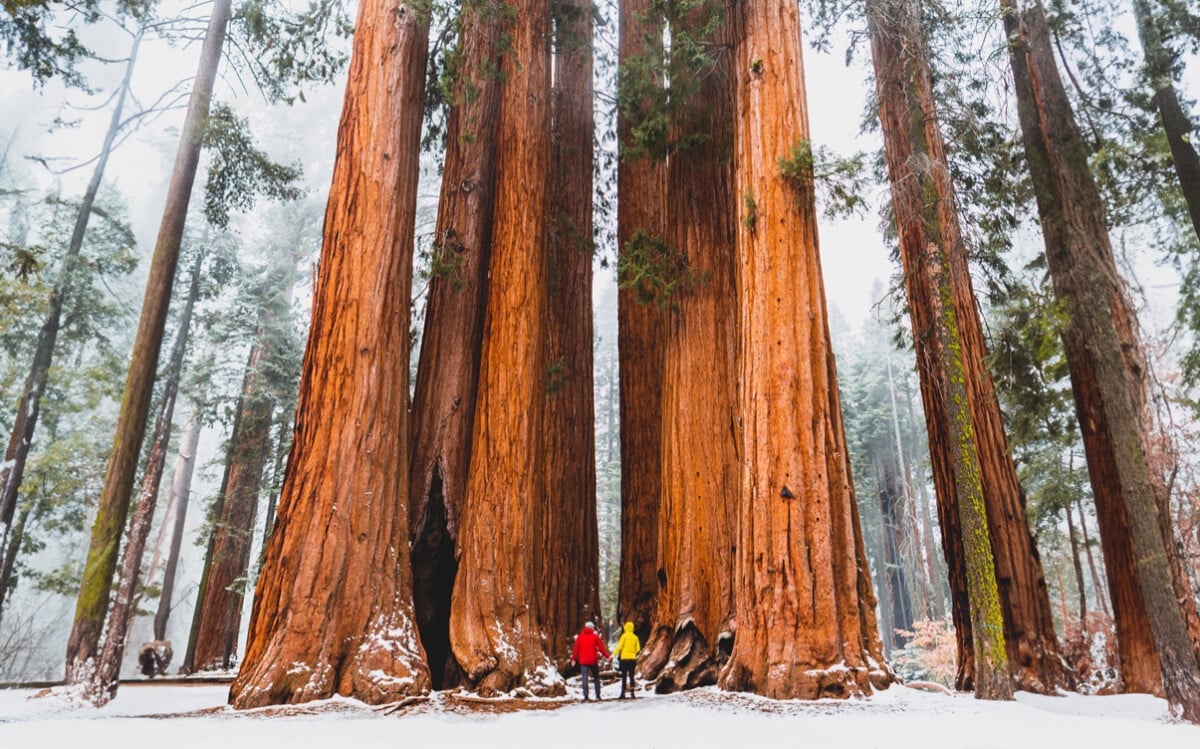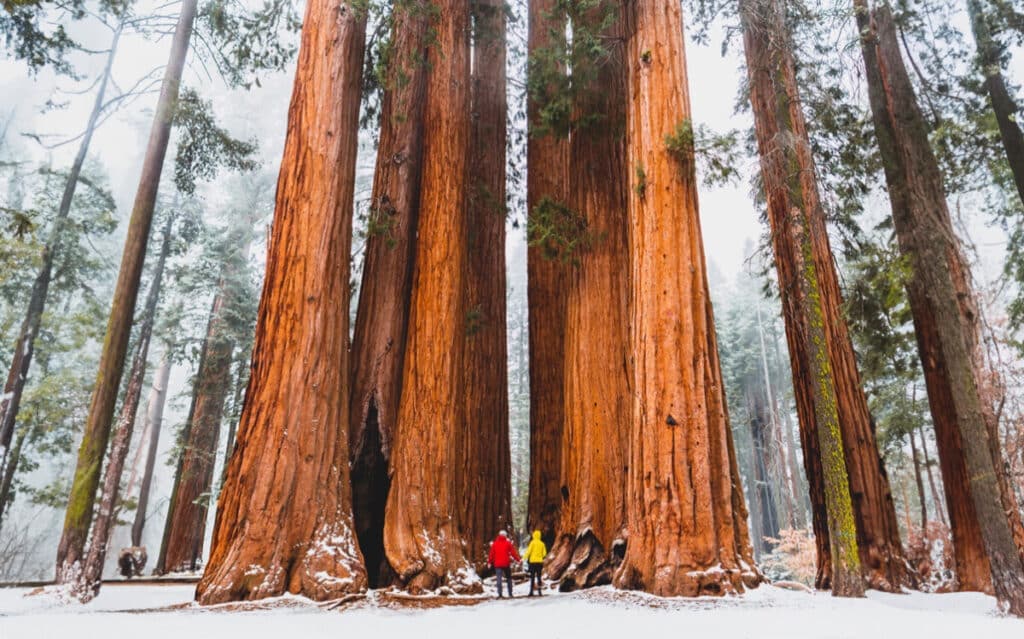 Don't let the trees dominate your trip, though; Moro Rock and the hiking trails can show you some of the hidden gems many people overlook.
45. Yosemite National Park
Up there with Yellowstone, Yosemite is one of the most famous national parks in the country and, indeed, the world. It's a must-visit for tourists as close as California or as far as the other side of the world.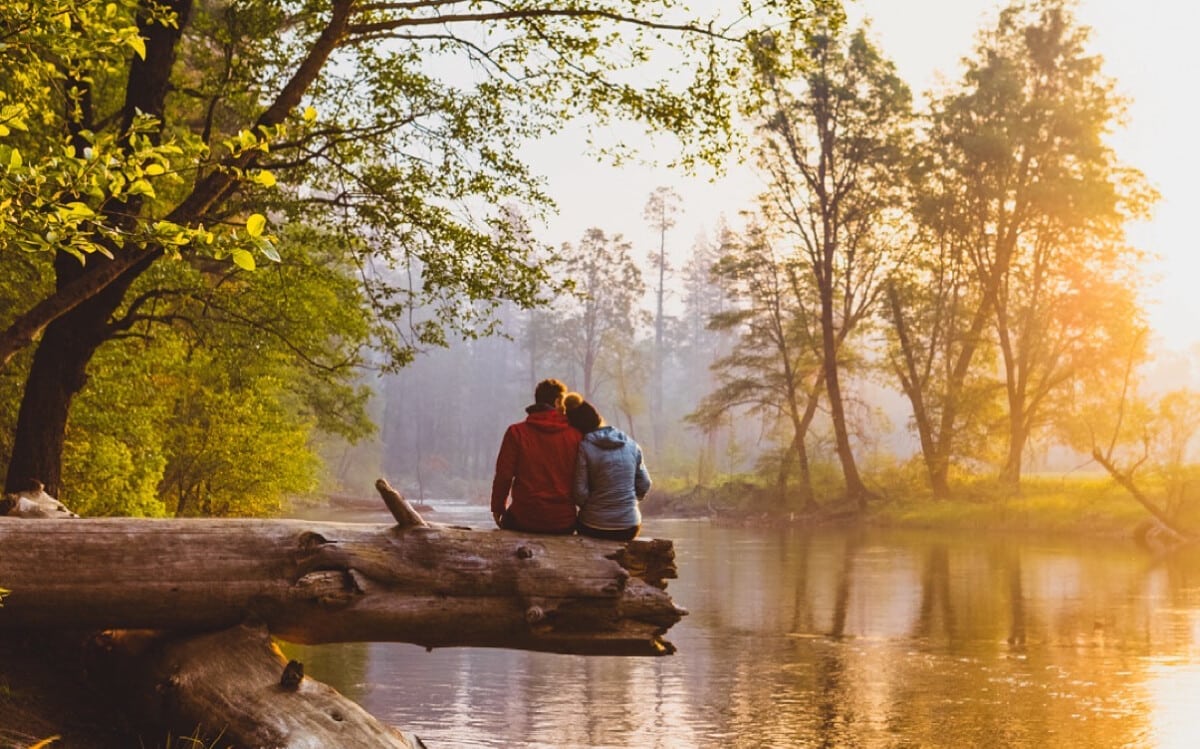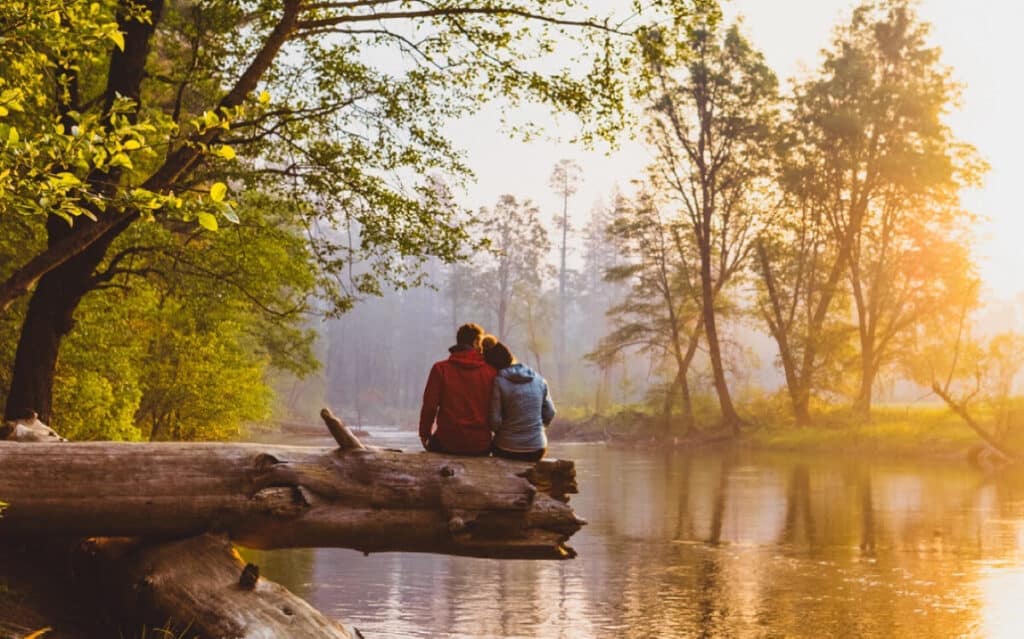 It's huge and extensive, with so much to do you could spend a lifetime exploring. We've visited several times, and there's always something new to do.
46. Great Basin National Park
Located in Nevada, the Great Basin is a unique mixture of natural scenery and wonder and cultural experiences you can't find anywhere else. It has caves, hiking trails, forests, and so much more.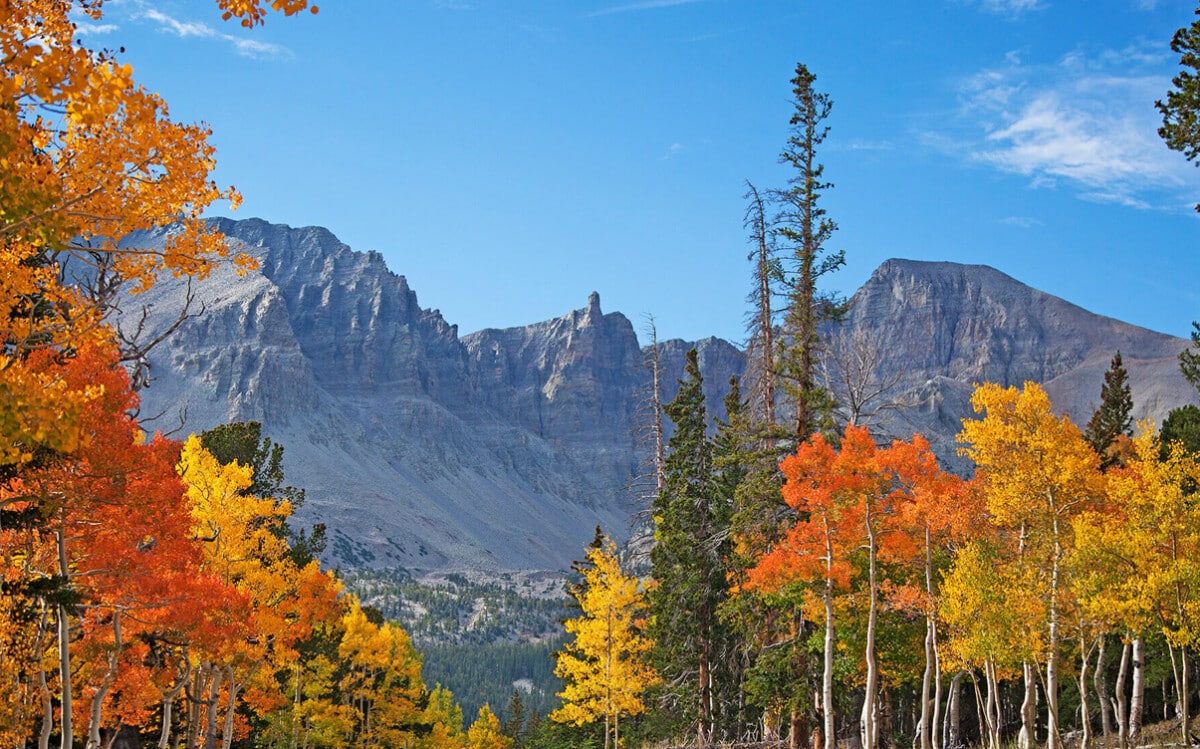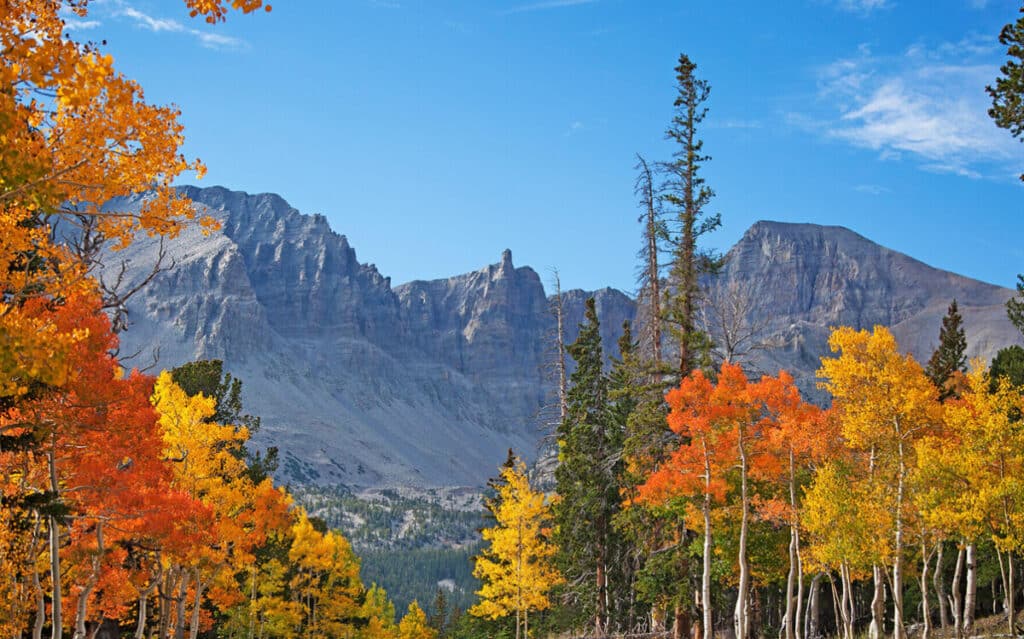 A visit feels like stepping into the distant past and seeing the country the way it was when people first arrived.
47. Saguaro National Park
Named for the cacti – which are the tall, ancient versions you think of when you picture the word – this national park is a desert, but it's much more forgiving than some of the other deserts on this list.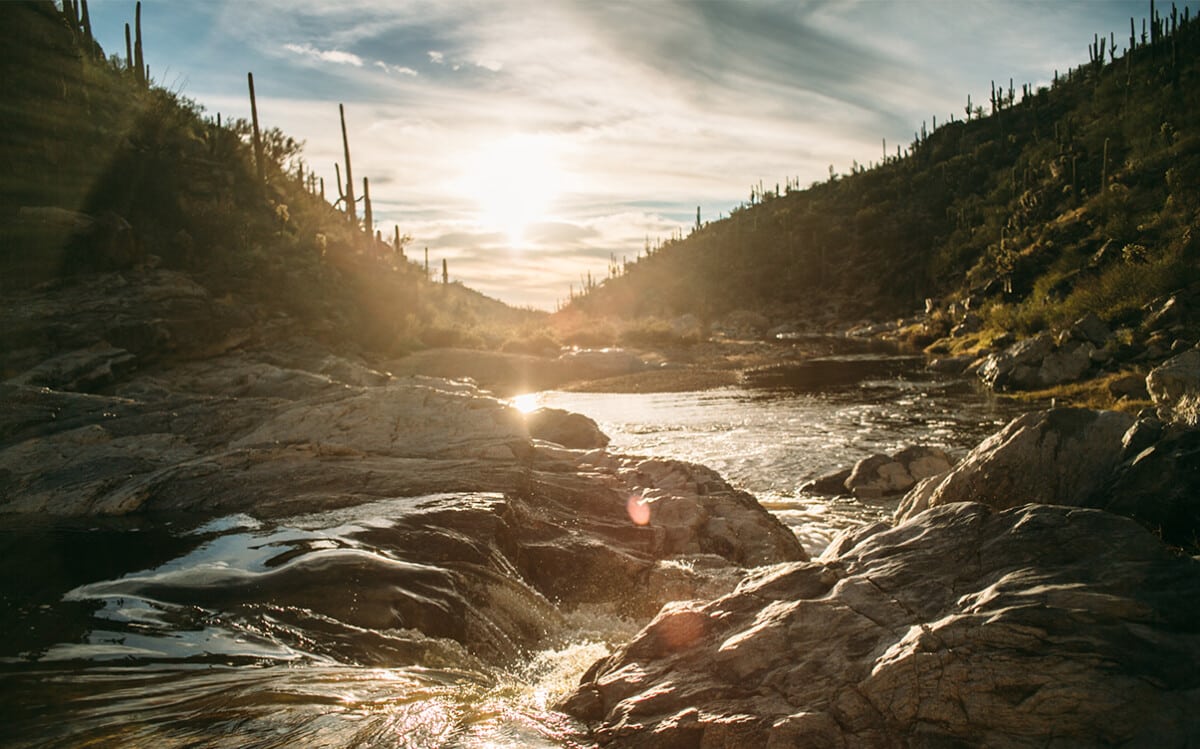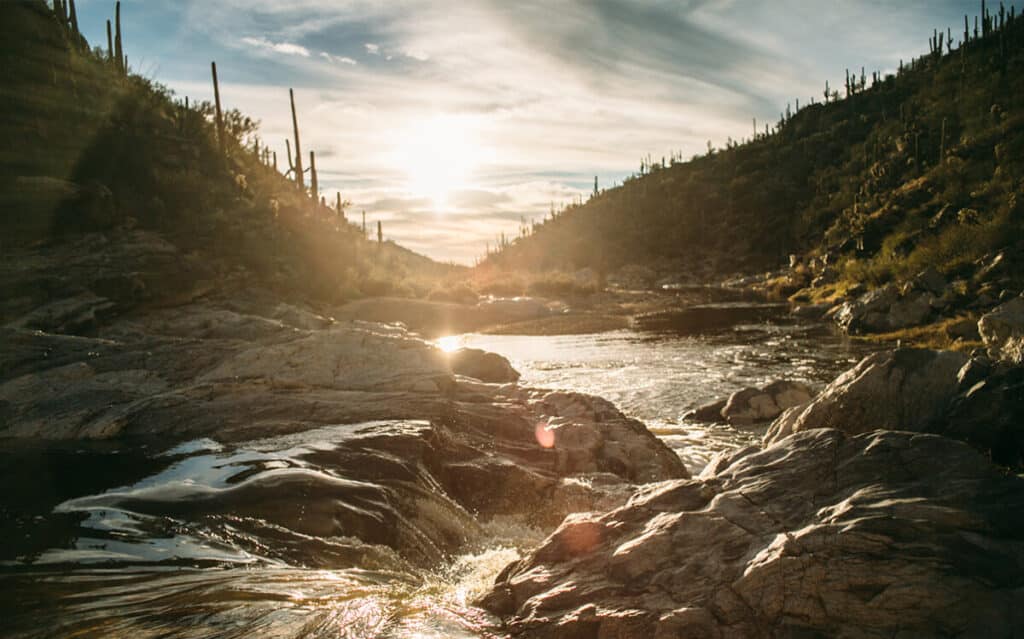 With trails, hikes, and guided tours, it's an easy visit to make and a great way to try out desert adventures.
48. Petrified Forest National Park
Petrified wood is an incredible phenomenon, trees that died so long ago that the bacteria to rot them didn't even exist yet.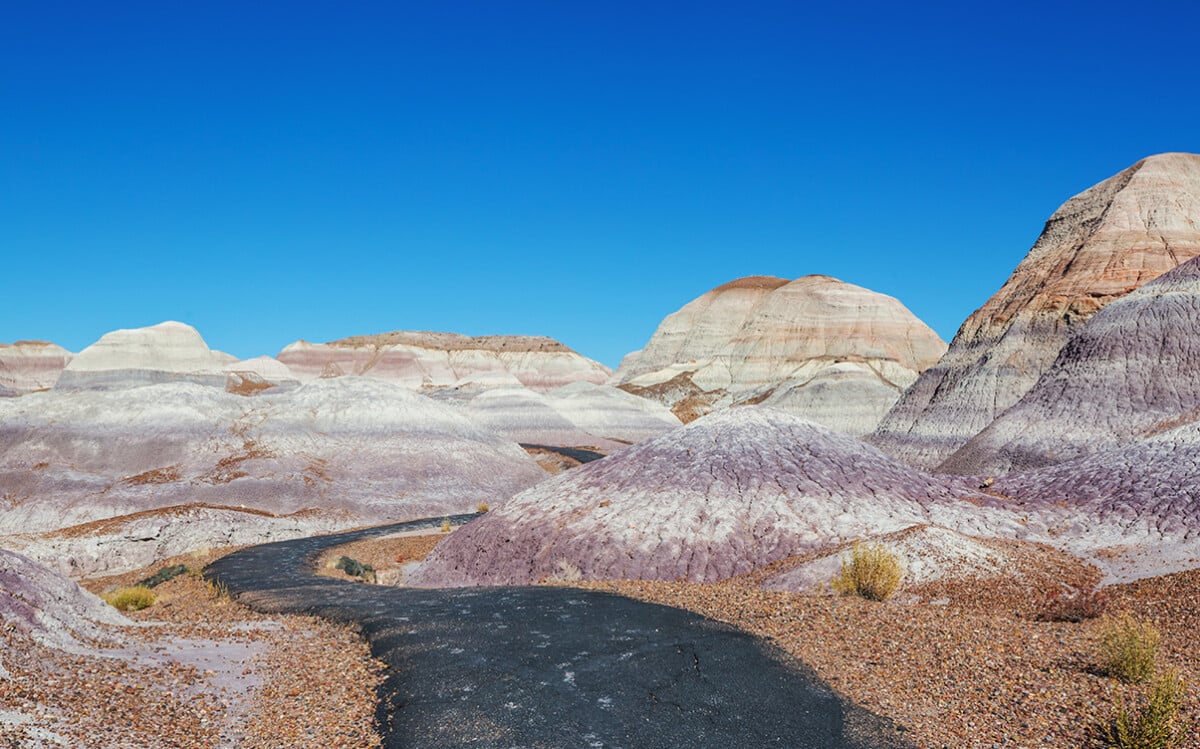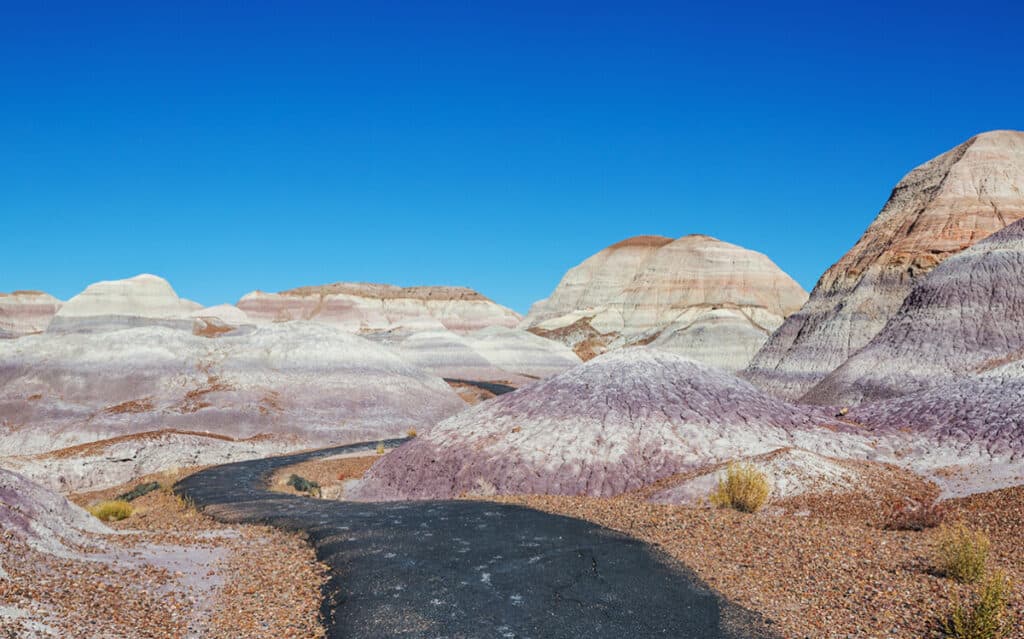 The painted desert cliffs are gorgeous as well, and geologists can experience some of the coolest scenery in their field right here in Arizona.
49. Grand Canyon National Park
Who doesn't know about the Grand Canyon? Arguably one of the most famous natural wonders on the planet, there's a near-endless array of adventures to be had climbing in, out, around, and through the canyon.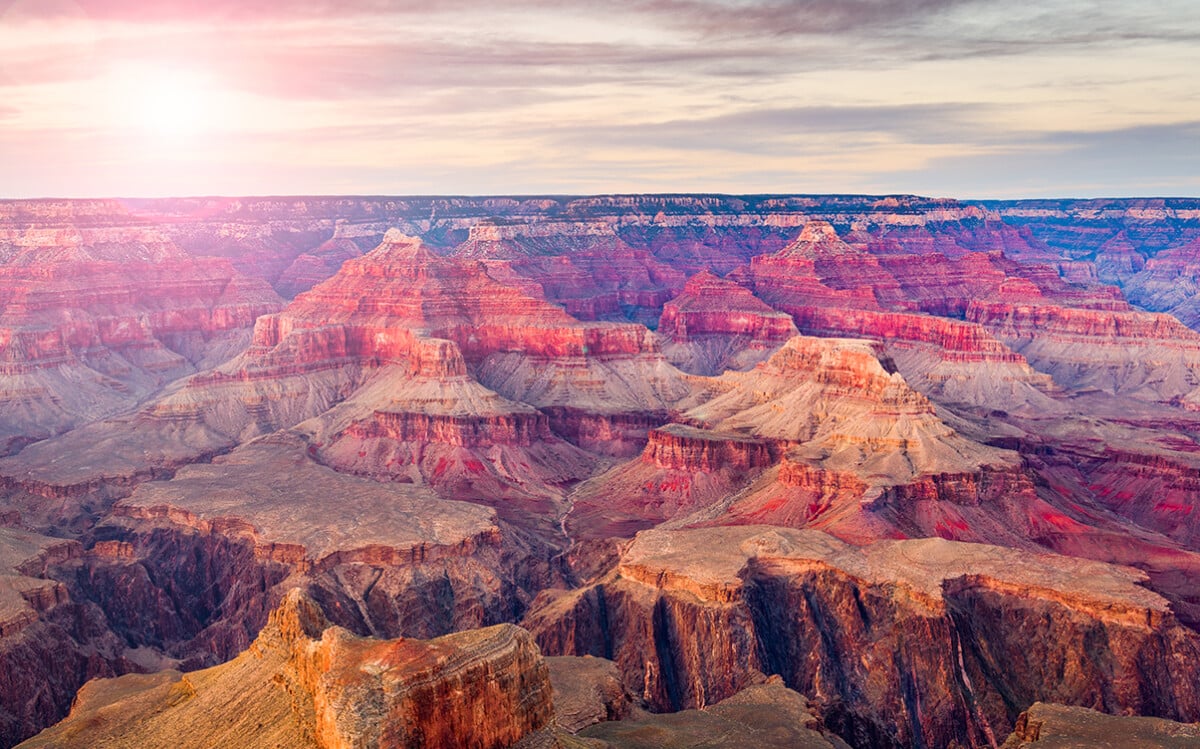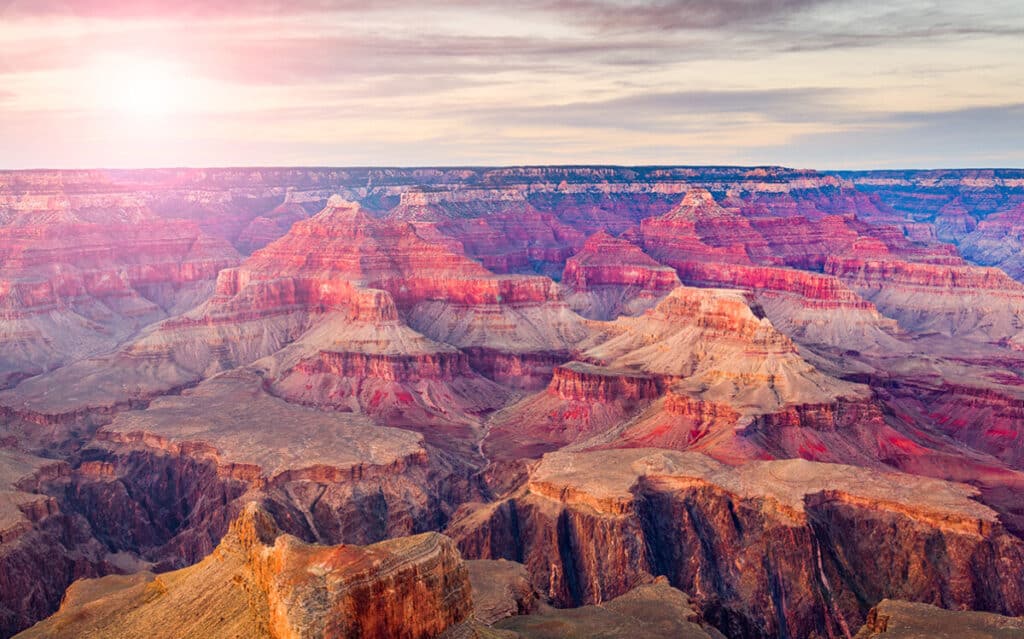 There's something for people of all ages and skill levels, and it's definitely something everyone should see before they die.
50. Carlsbad Caverns National Park
Another natural cave system designated as a national park, the Carlsbad Caves offers tours, unique locations distinct from the other cave parks, and camping outside the caves.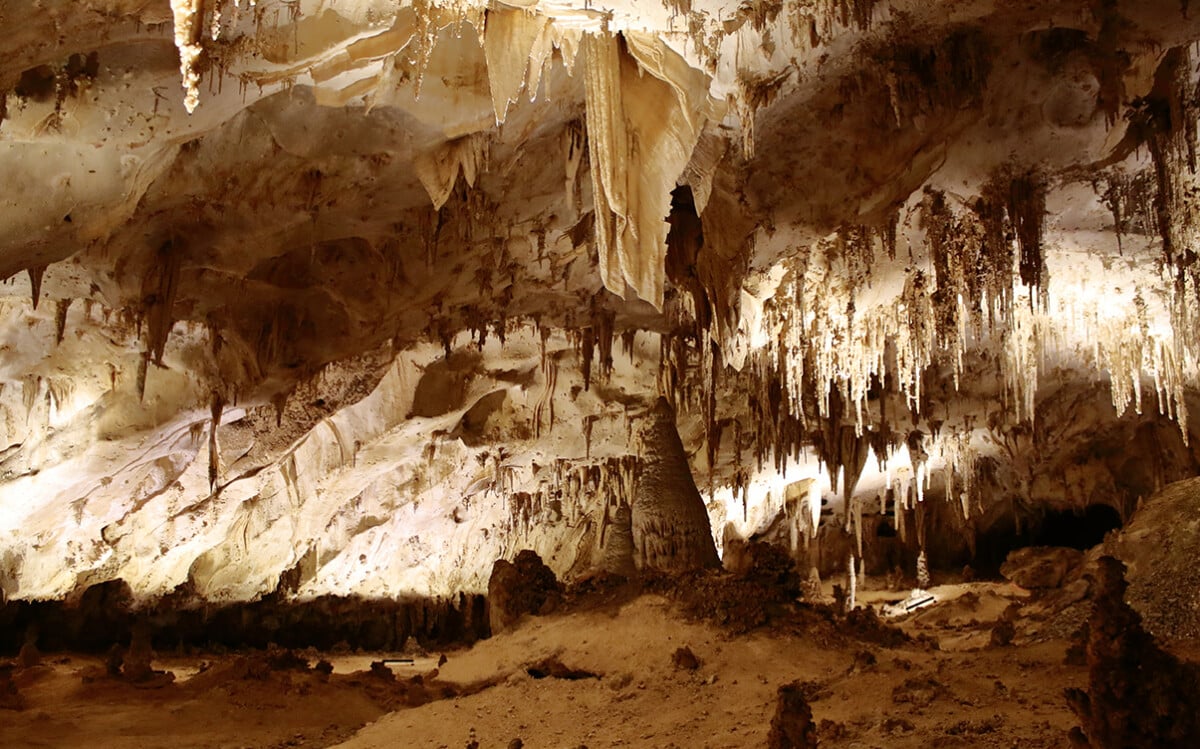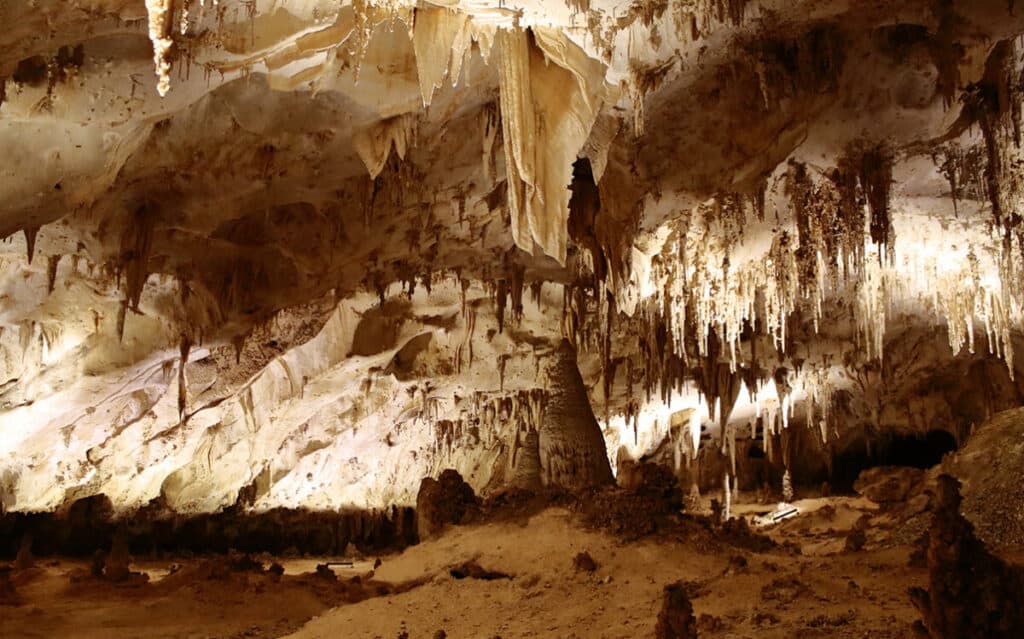 It's unforgettable and unique and a must-see if you're in or near New Mexico.
51. White Sands National Park
Another New Mexico national park, White Sands is unique with stunning, pristine white sand made of gypsum and piled up in dunes.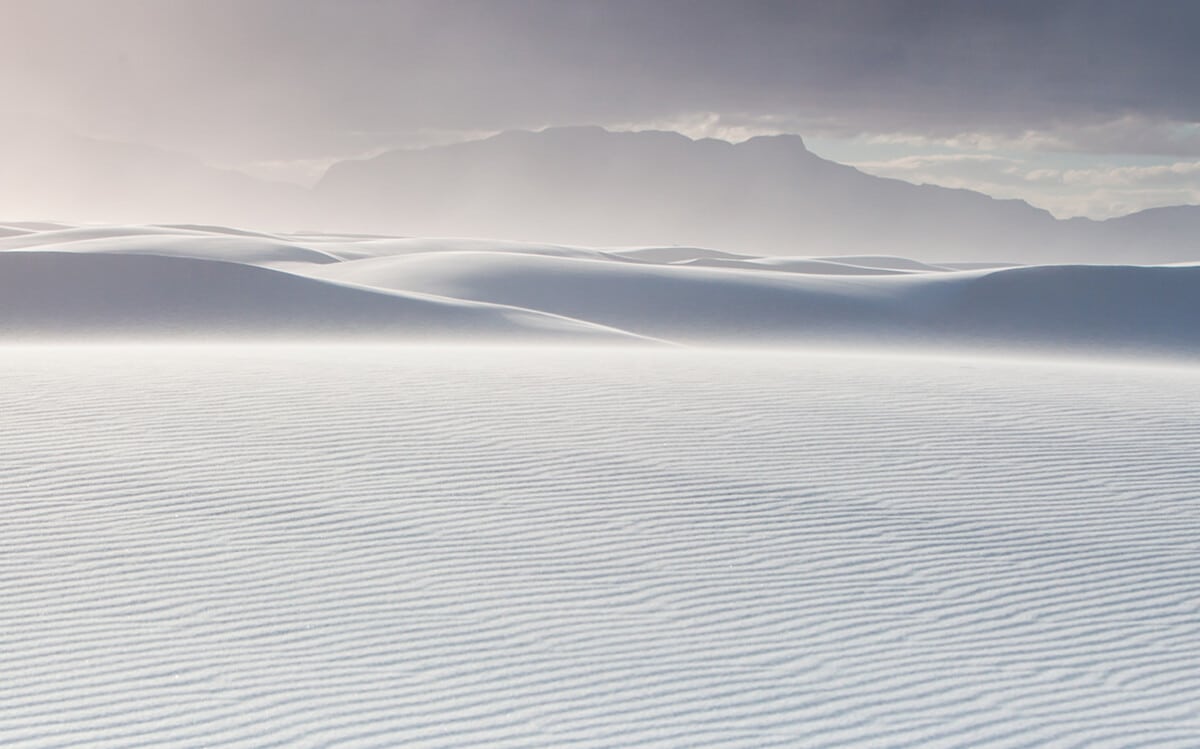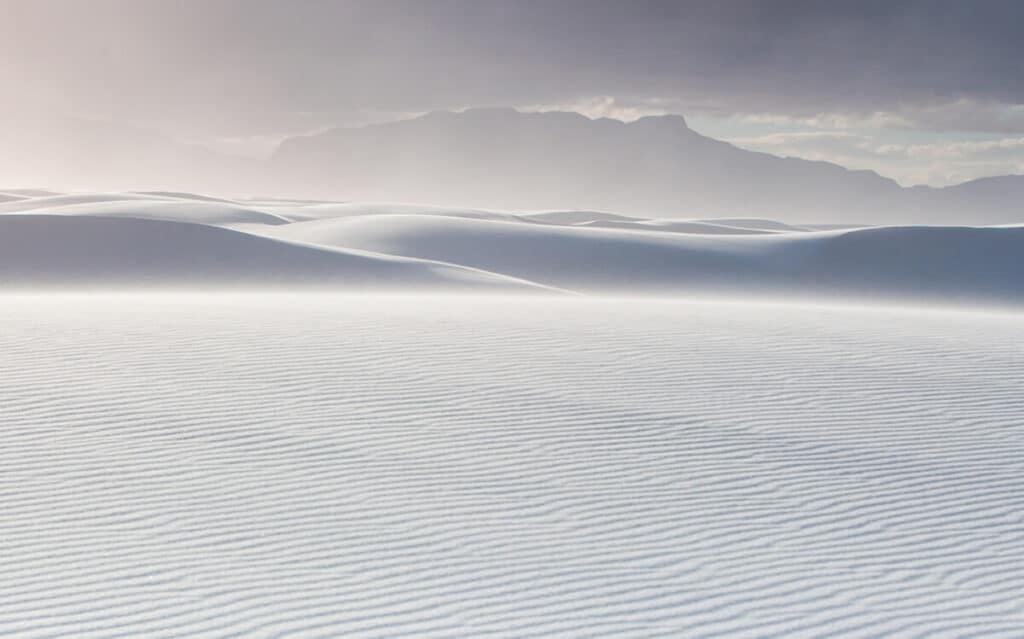 It's another excellent park to visit to get a taste of desert adventures and to see some of the more unique forms of wildlife a desert can offer right up close.
52. Gates of the Arctic National Park & Preserve
Stepping outside of the continental US, Alaska has several national parks to visit. And, since Alaska is huge and varied, there's a ton to offer.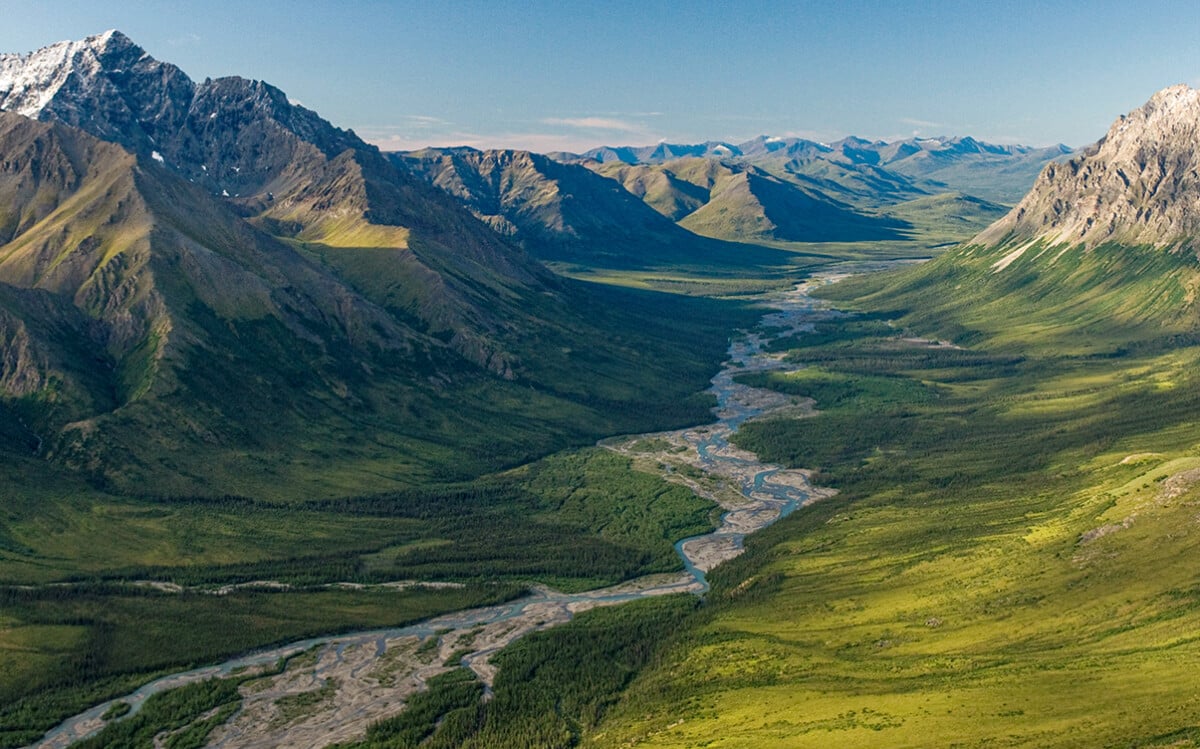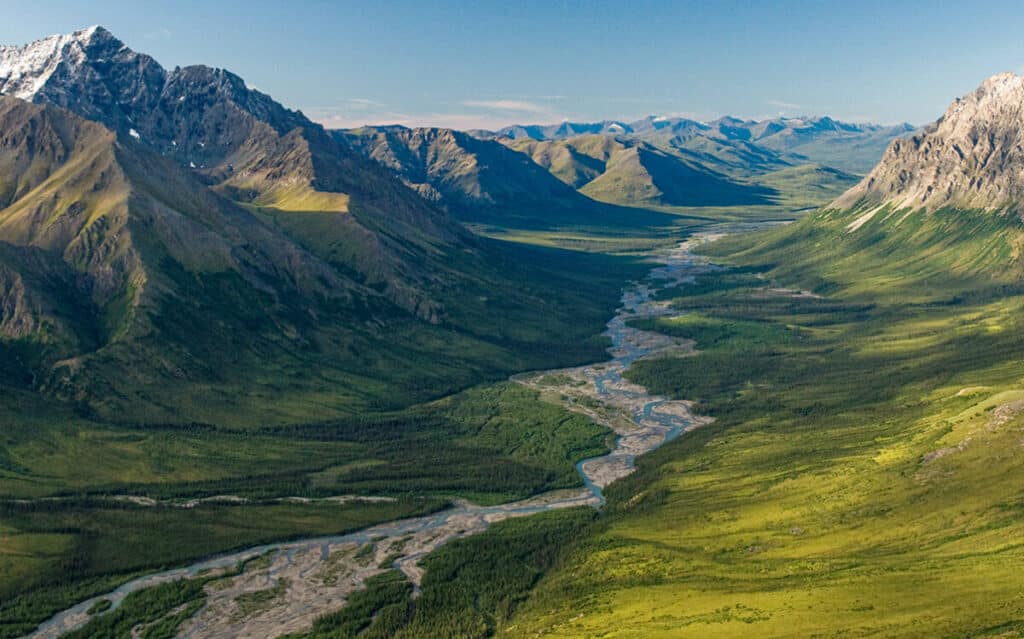 Gates of the Arctic is 8.4 million acres and showcases everything Alaska has to offer, including untouched wilderness, cultural heritage, wildlife, and more.
53. Glacier Bay National Park & Preserve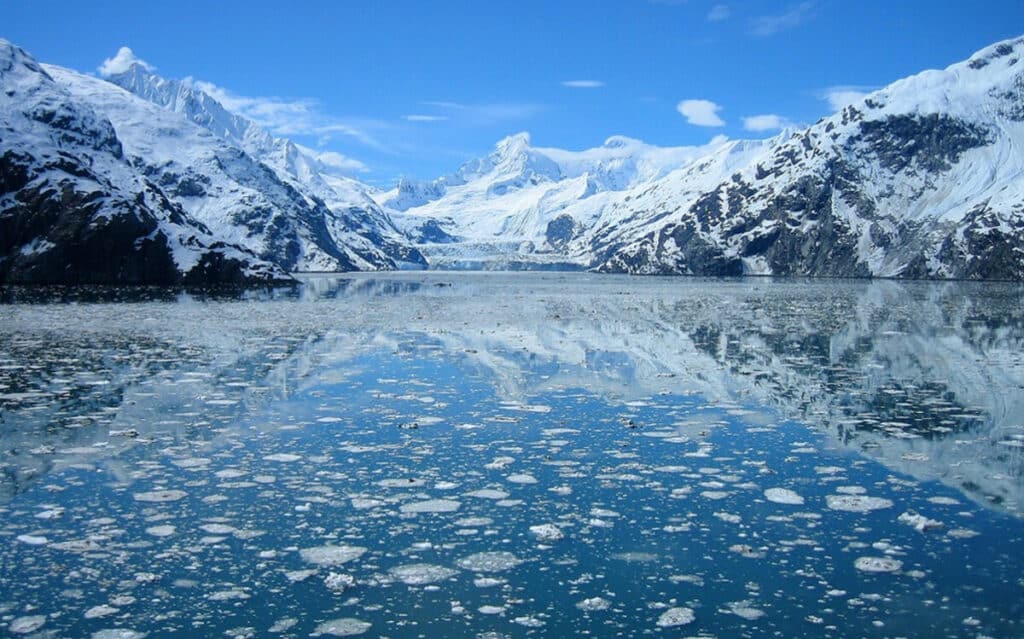 As if Gates wasn't enough, Glacier Bay is another 3.3 million acres of near-untouched wilderness in Alaska, a bay with oceanfront views and landscapes you'd never see anywhere south of Canada.
54. Katmai National Park & Preserve
Are you keeping count of the acreage of Alaska dedicated to national parks? If so, you can add another 4.3 million acres to the total. Katmai is billed as the most exciting of the national parks in the state, with extensive volcanoes, glaciers, and wildlife to check out.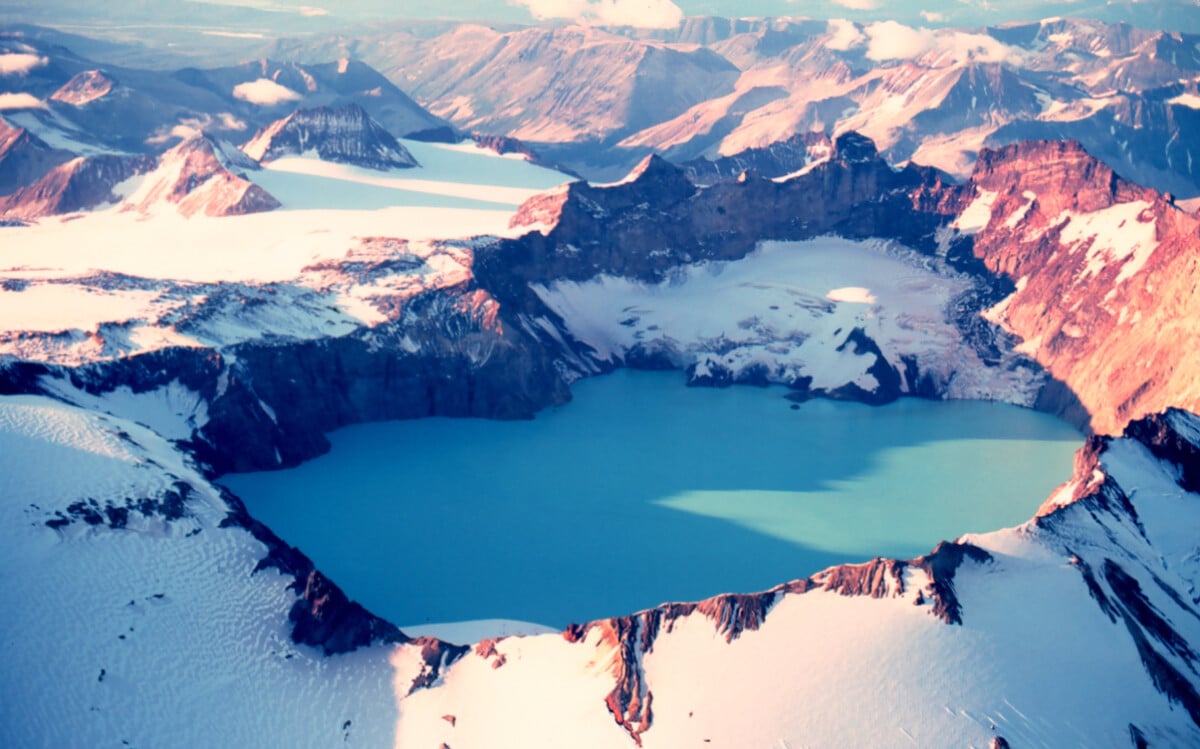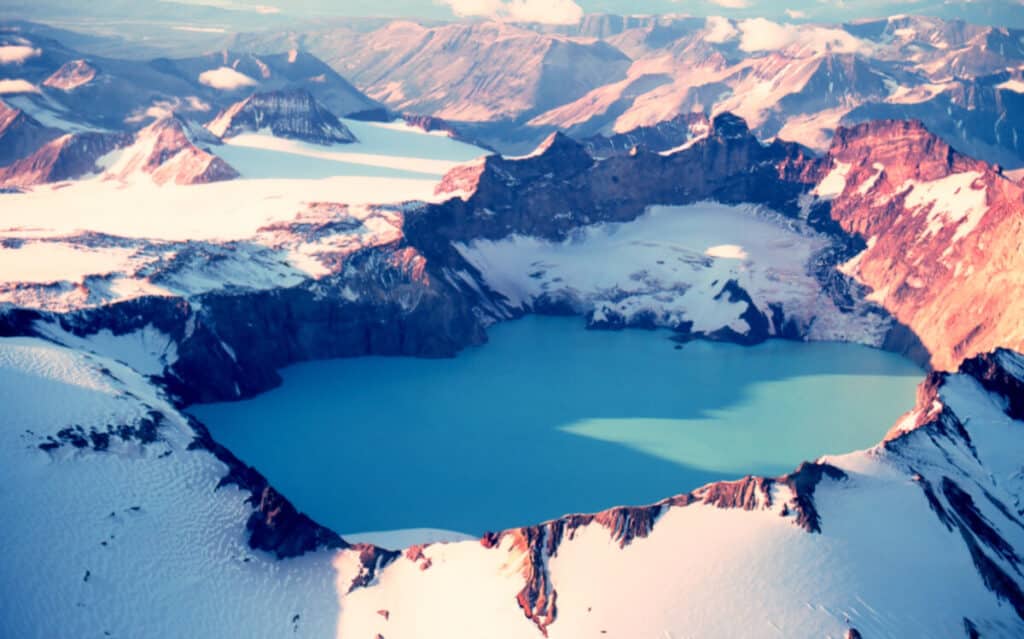 Just remember: don't try to pet the bears, as cute as they are.
55. Kenai Fjords National Park
A park that would make most of the continental national parks look small in comparison is itself small for Alaska.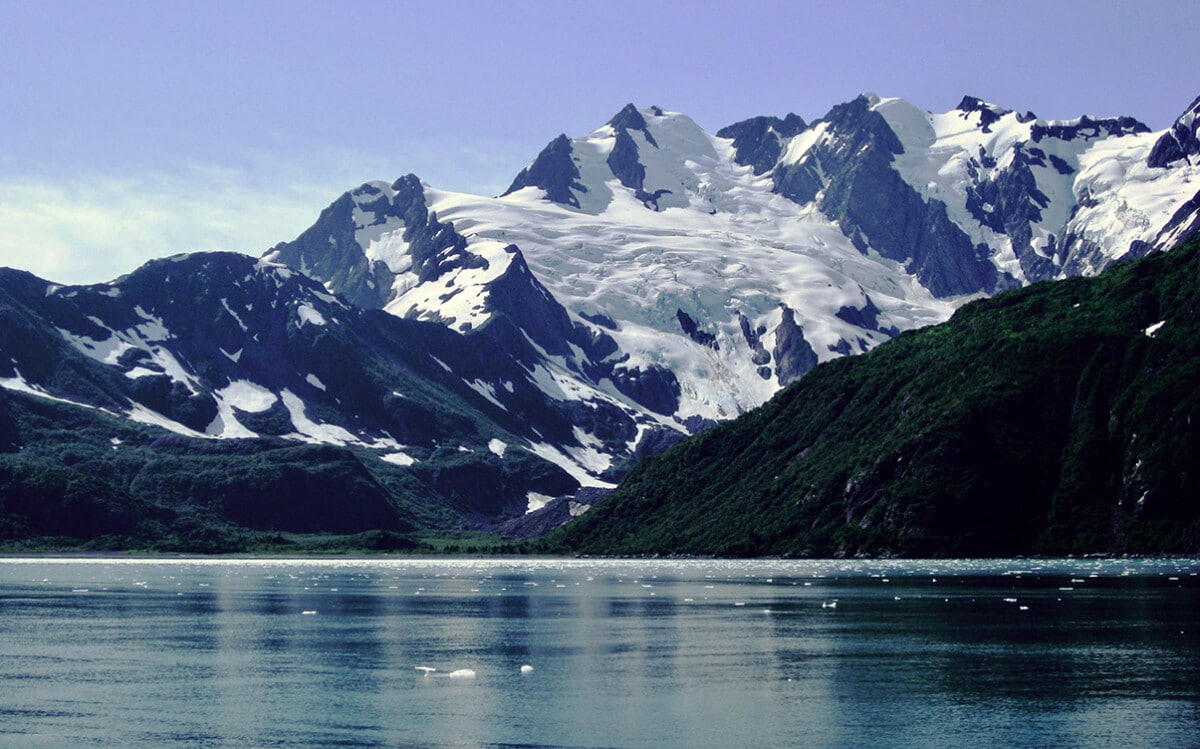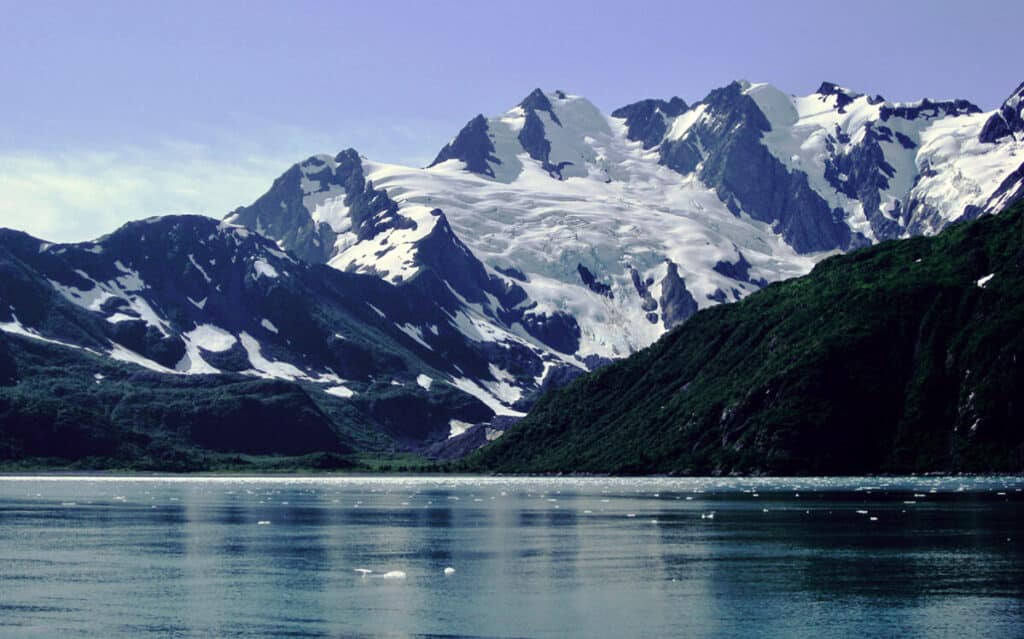 Clocking in at 670,000 acres, this is a combination of national park and adventure park, with all sorts of activities to enjoy, from tide pool tours to whale watching to mountain climbing and everything in between.
56. Kobuk Valley National Park
Still keeping count? Kobuk Valley is just shy of 1.8 million acres and is made up almost entirely of pristine, untouched wilderness, with dune fields, rivers full of salmon, and, of course, the namesake valley itself.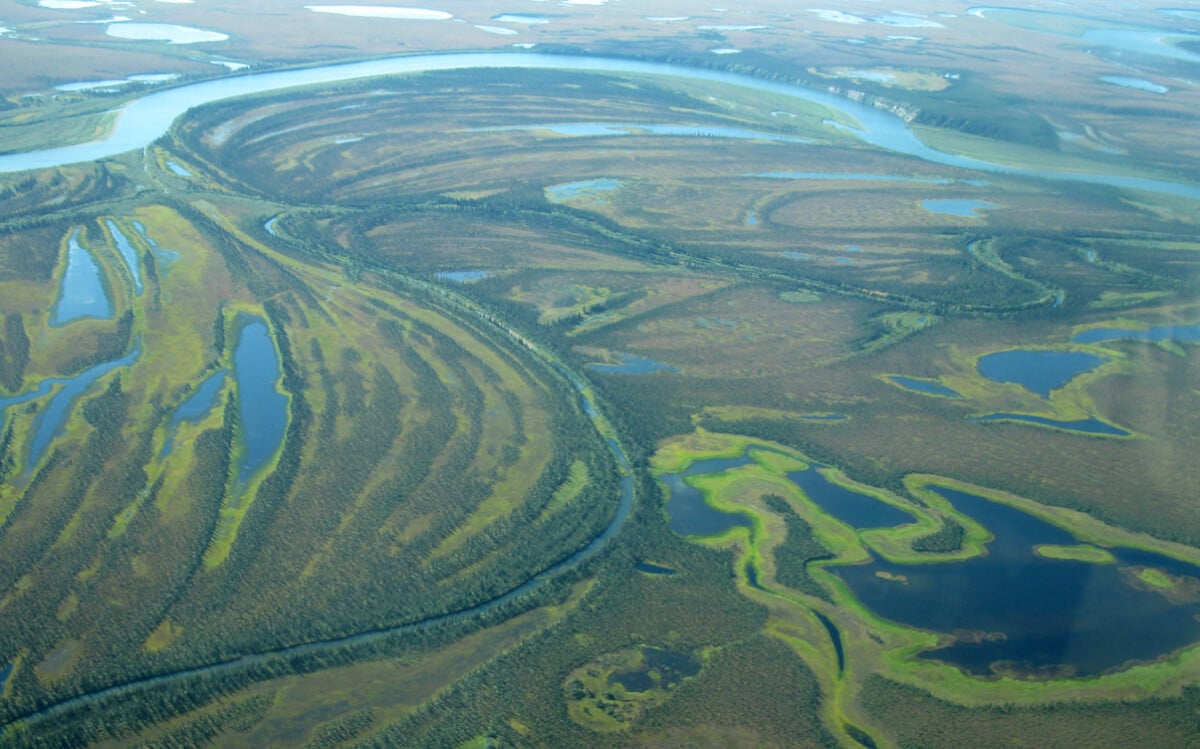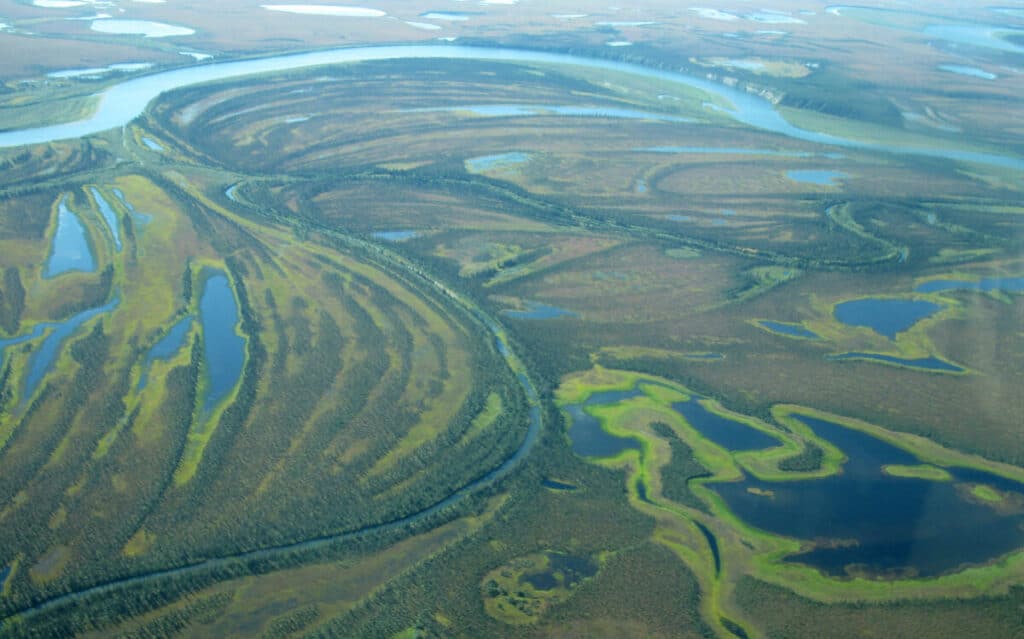 Camp, hike, and experience the views of an untouched planet.
57. Denali National Park & Preserve
Denali is the tallest peak in North America, and while you probably won't be climbing it unless you're very experienced, the entire 6-million-acre park is open for exploration.
They also offer helicopter tours if you don't want to try to cover that much ground on foot.
58. Lake Clark National Park & Preserve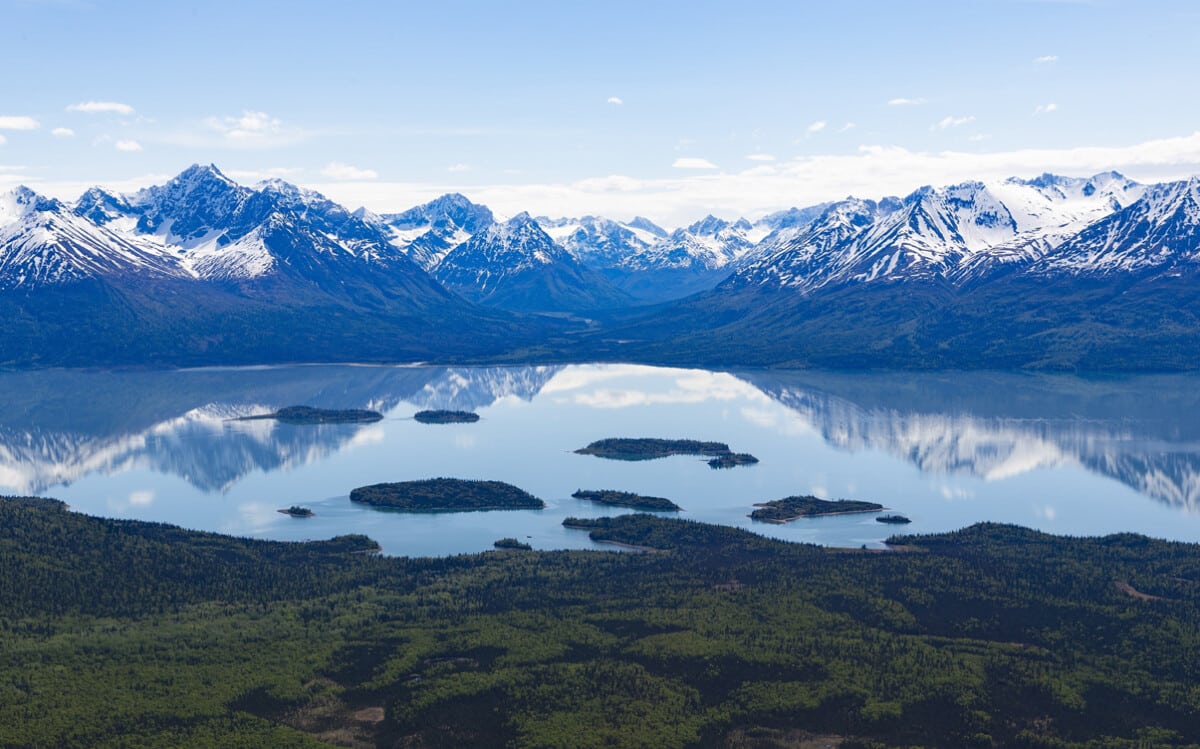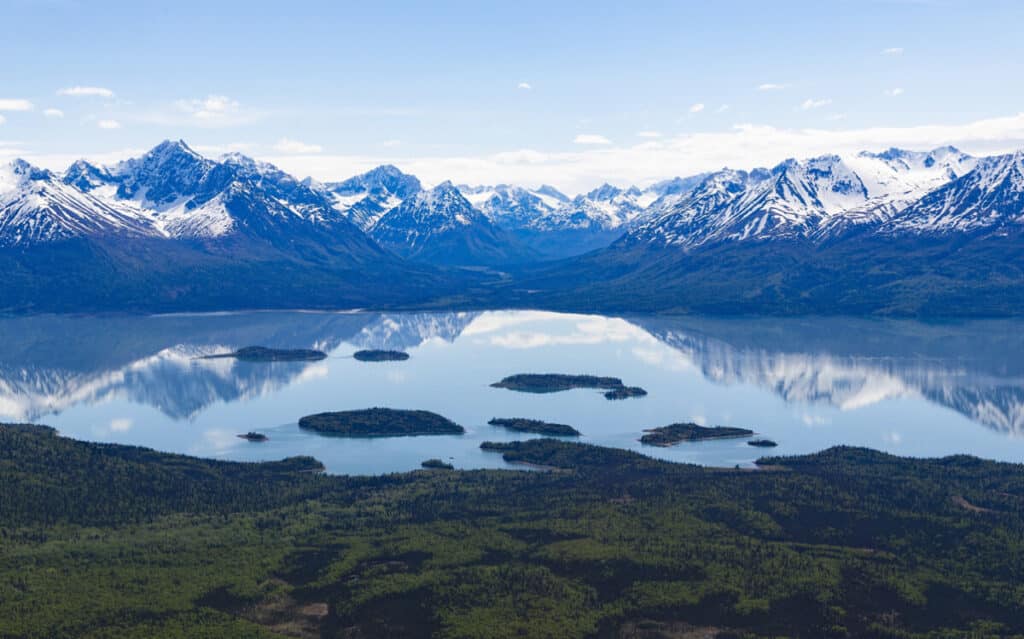 Another four million acres of Alaska are dedicated to Lake Clark Park, another untouched patch of wilderness that shows just how little of Alaska we people have managed to settle.
59. Wrangell-St. Elias National Park & Preserve
If you thought Alaska's national parks were huge, you haven't seen the half of it. Wrangell-St. Elias is 13.2 million more acres of national park and the largest single national park in the country.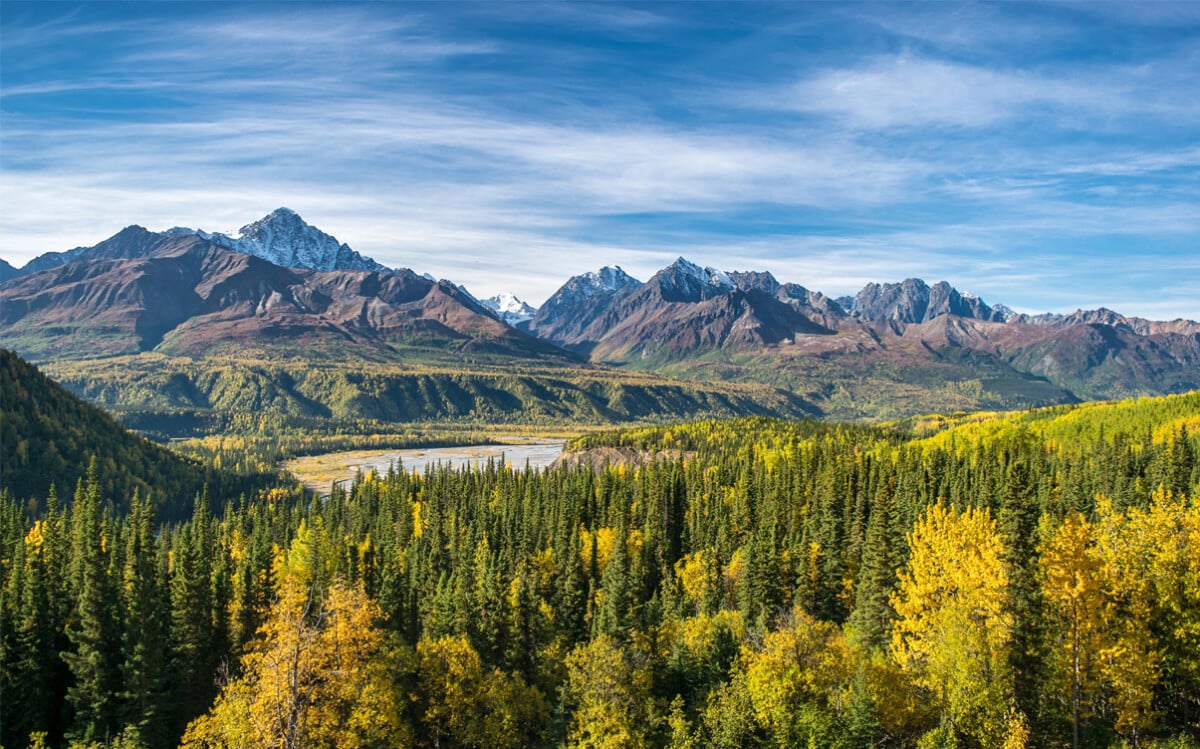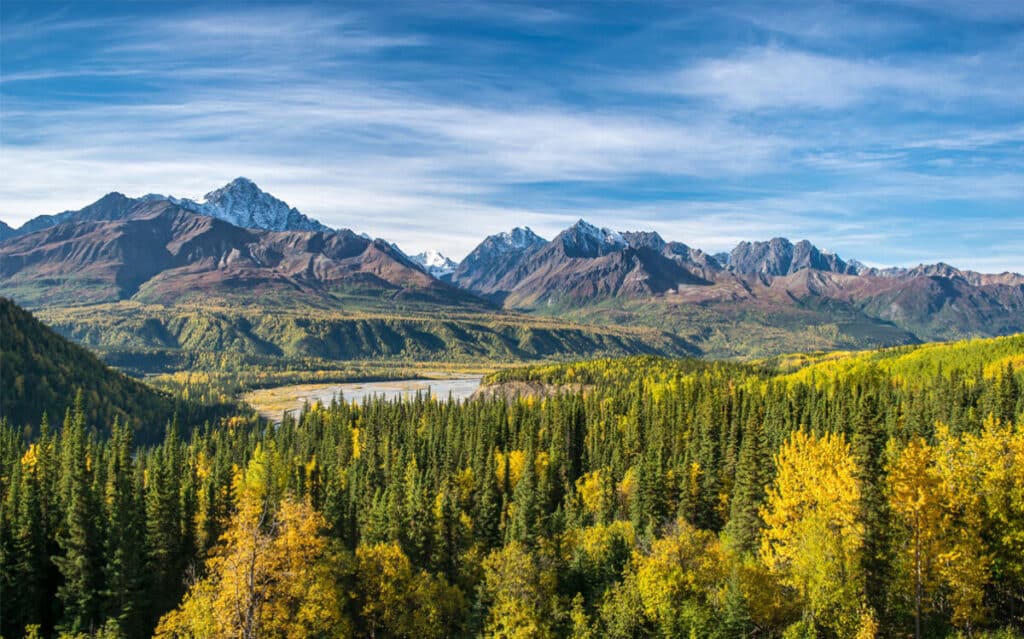 From blue beaches to glaciers to mountainous terrain, you can do anything your heart desires in this park.
60. Hawaii Volcanoes National Park
Hawaii is an exotic tropical destination, and the active volcanoes, while causing trouble for the locals every few years, are an incredible sight to see when they aren't a danger.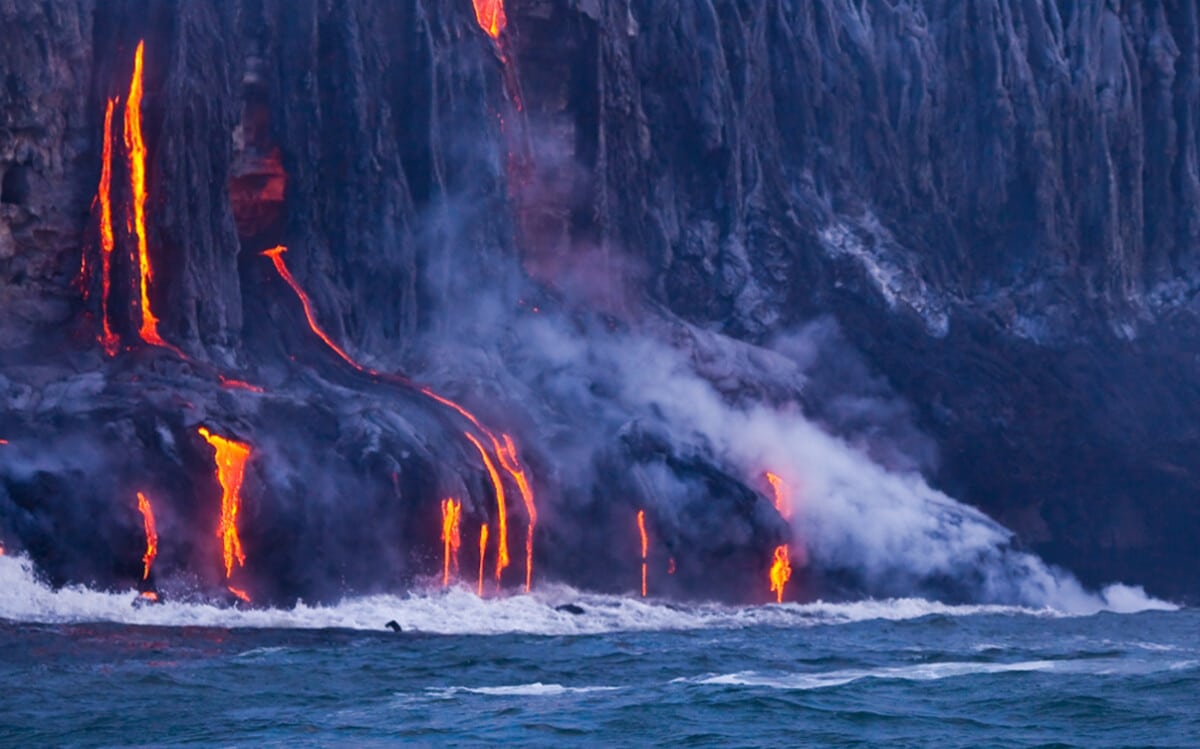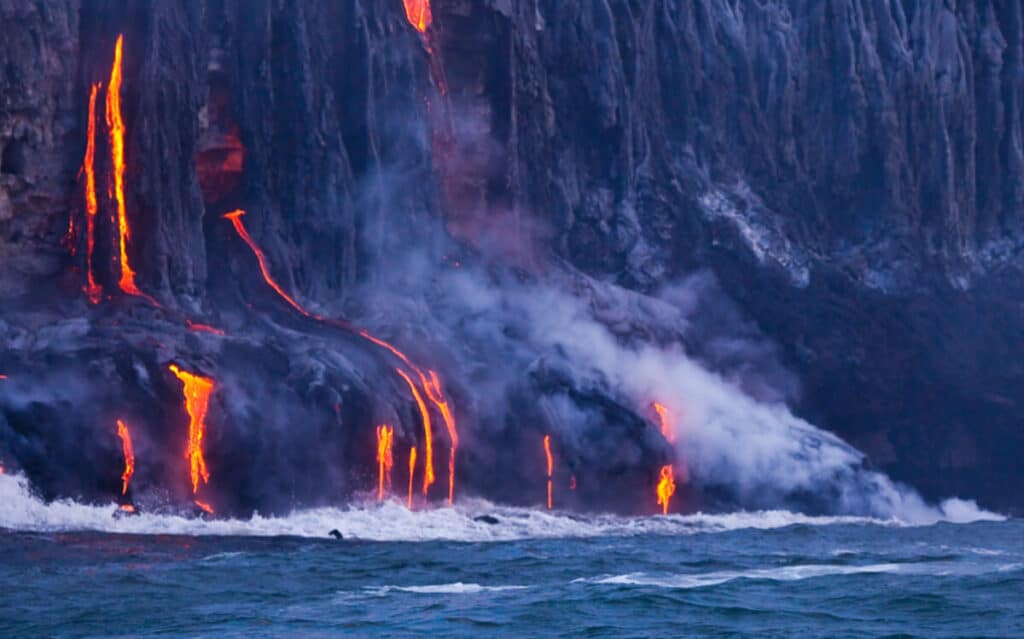 You can also see some of Hawaii's most interesting and unique native wildlife in the 300-acre park.
61. Haleakala National Park
Located on Maui, this park is one of the most popular parks in Hawaii and is another UNESCO site, this time an International Biosphere Reserve.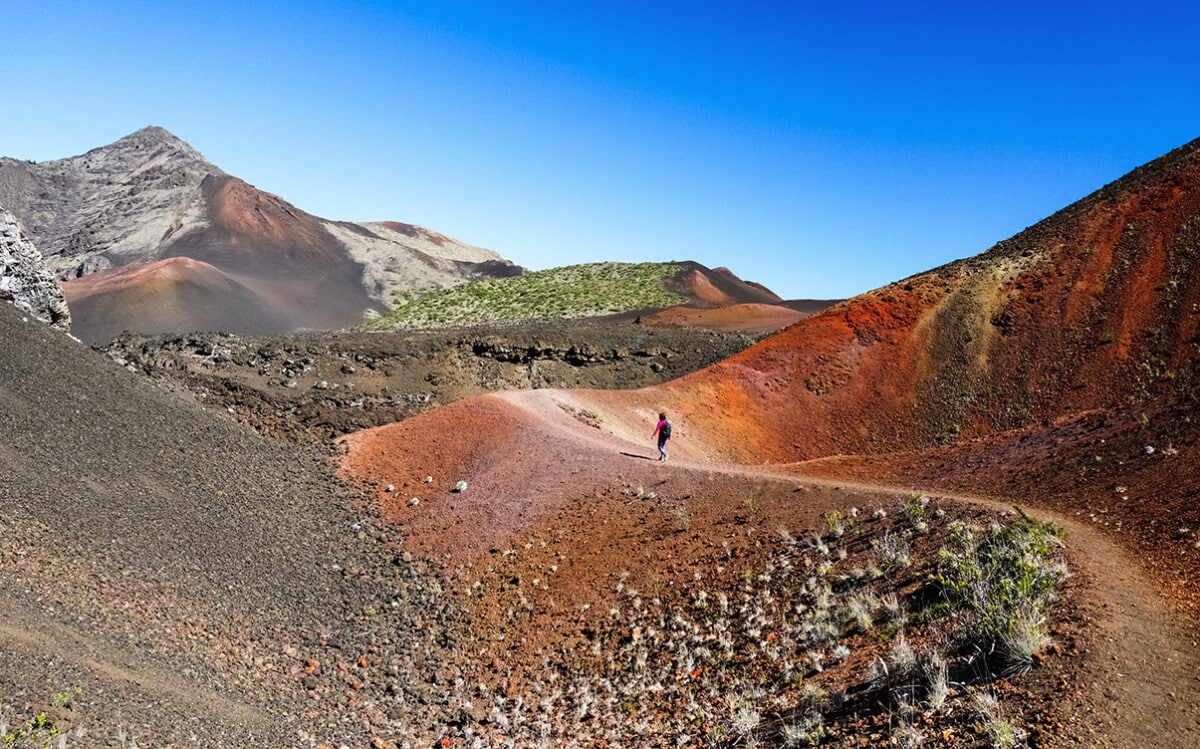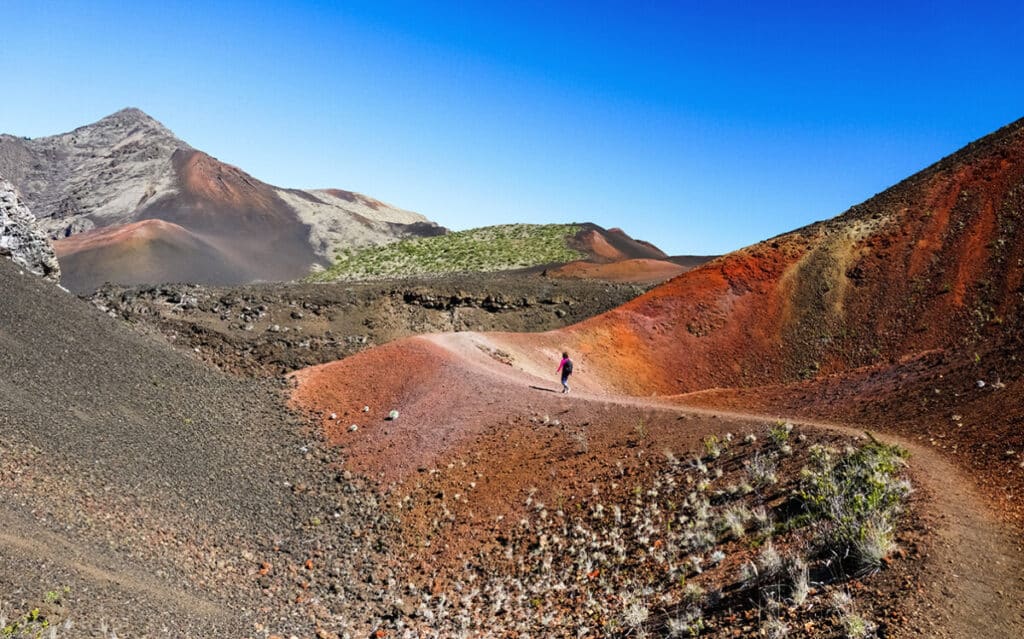 We highly recommend this park as a must-visit for families since there's so much to do that you can't see anywhere else in the world.
62. National Park of American Samoa
American Samoa is an oft-forgotten tropical island with its own rich culture and heritage, and the fact that it's not on everyone's bucket list is a travesty.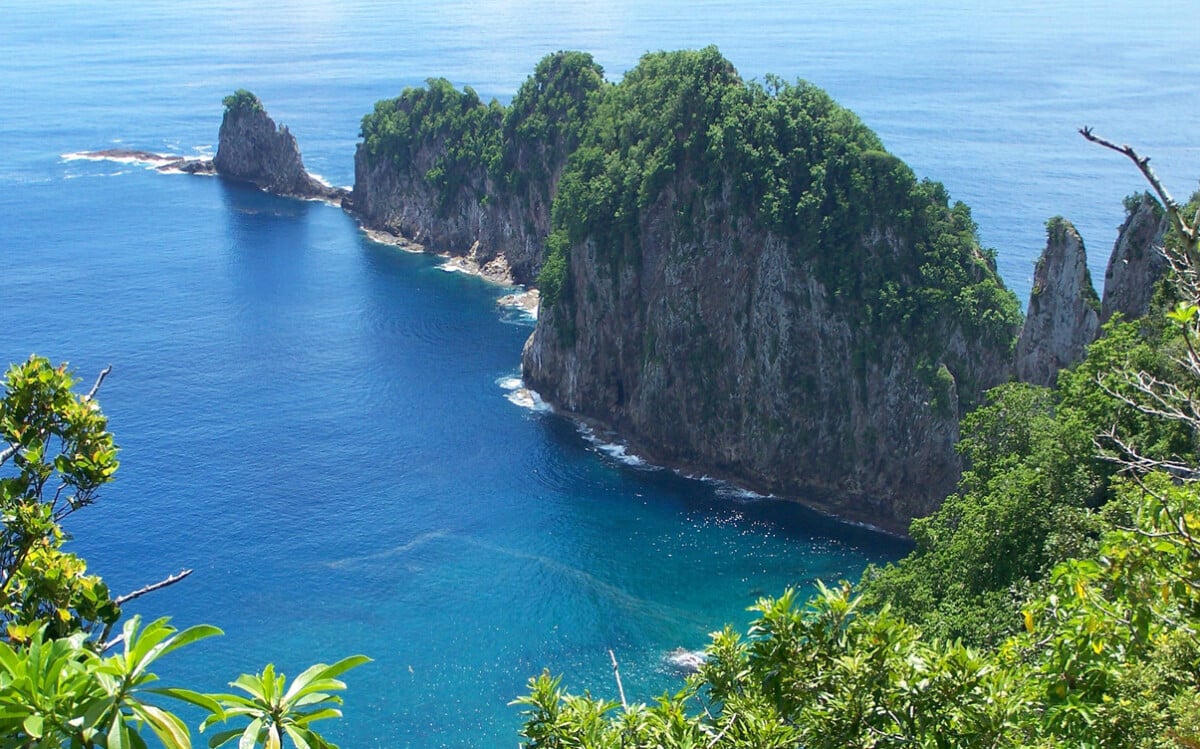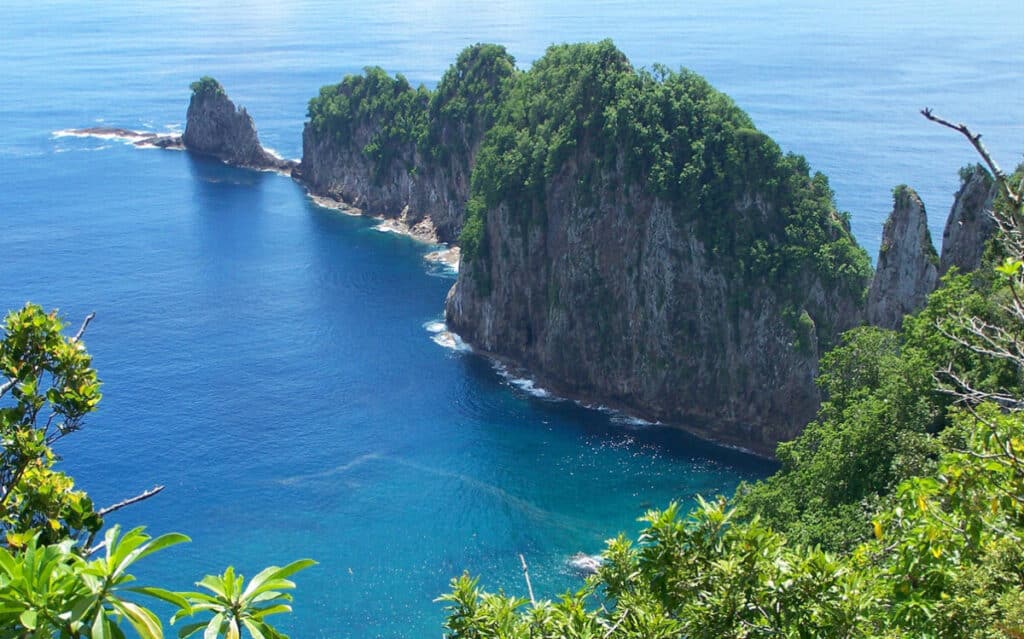 It's only 9,000 acres, so it's easy to see most of it on a single trip, and it's a trip you definitely need to make.
63. Virgin Islands National Park
Last but not least, the Virgin Islands National Park is a crown jewel of the Caribbean and a stunning oasis with a unique combination of age-of-sail history, colonial Dutch heritage, and incredible sea exploration. Add it to your list!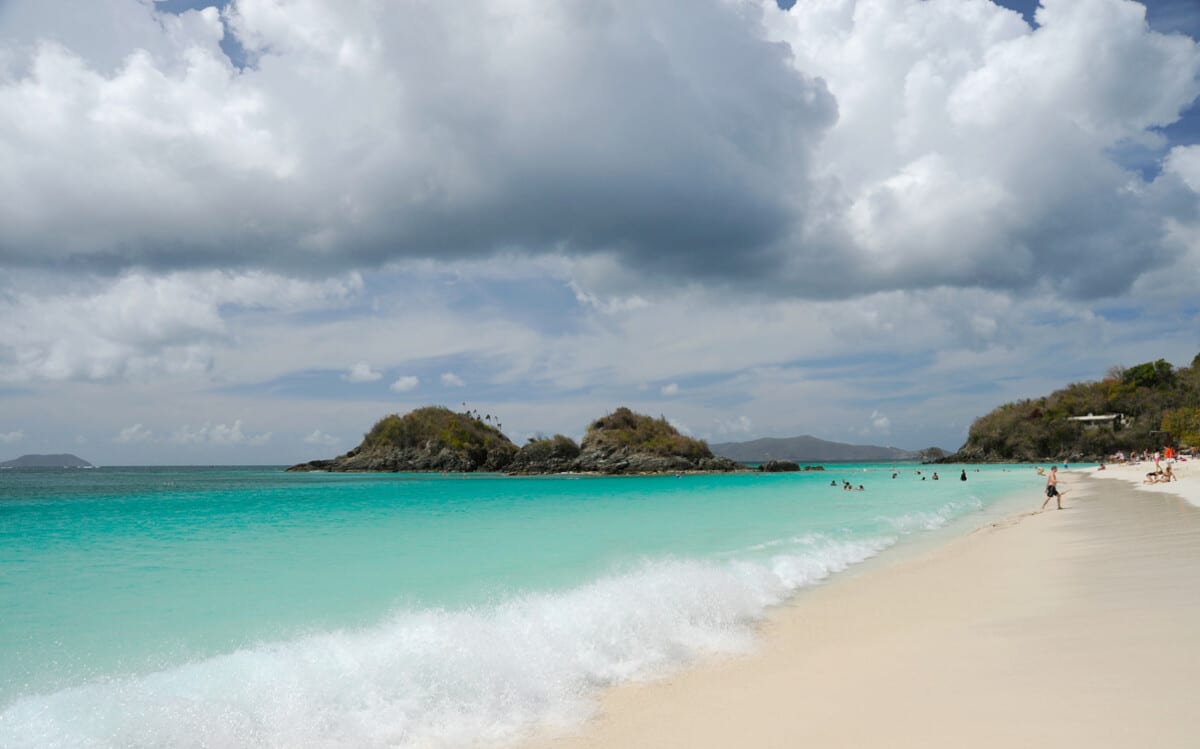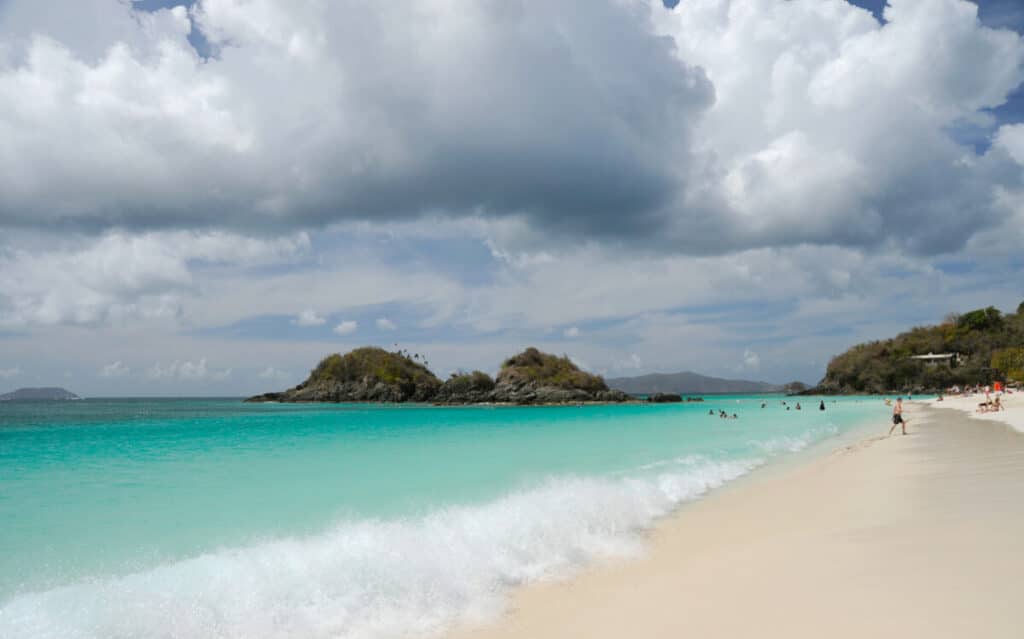 So there you have it: a brief rundown of all 63 national parks in the country. Which ones have you visited?