How to Save Money on a Road Trip
Traveling the world is a dream of yours – but you're just not sure how to fund it without breaking the bank. Sound familiar? Road trips are actually one of the best ways to get out and explore while also saving money on travel.
Back in 2019, Stephen and I started road tripping on the weekends in between our 9-5 jobs. We wanted to be able to travel, keep our PTO in tact, and ball on a budget. Road trips allowed us to see so much of the USA and kept costs low so that we could travel a ton. We love road trips since they are more cost effective, give you much more flexibility to see a lot in a short amount of time, and could allow you to get off the beaten path.
In this ultimate guide on how to save money on a road trip, we will teach you exactly how we keep our road trips budget friendly. From our 4+ years of personal experience road tripping around the USA and internationally, this guide will help you travel for less while exploring new places, creating unforgettable memories, and bonding with friends and family.
Best Hacks for Road Trip Travel on a Budget
Plan Your Route and Budget in Advance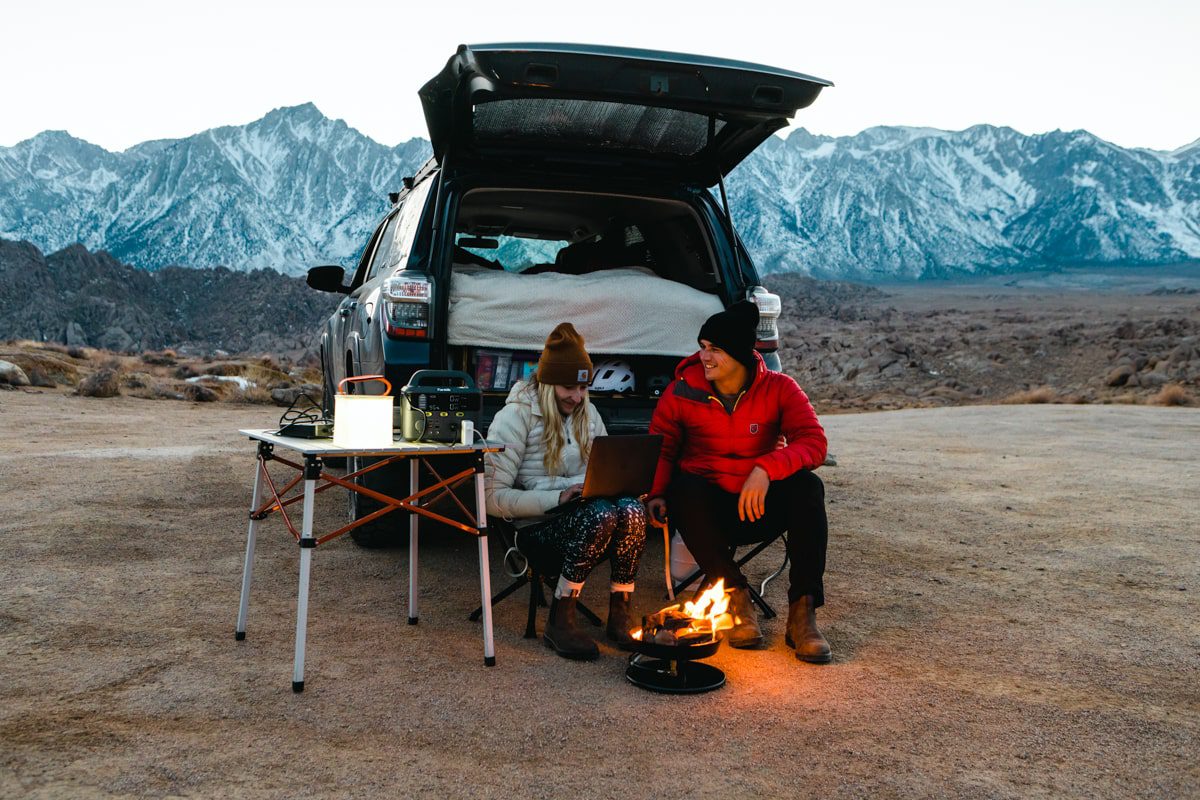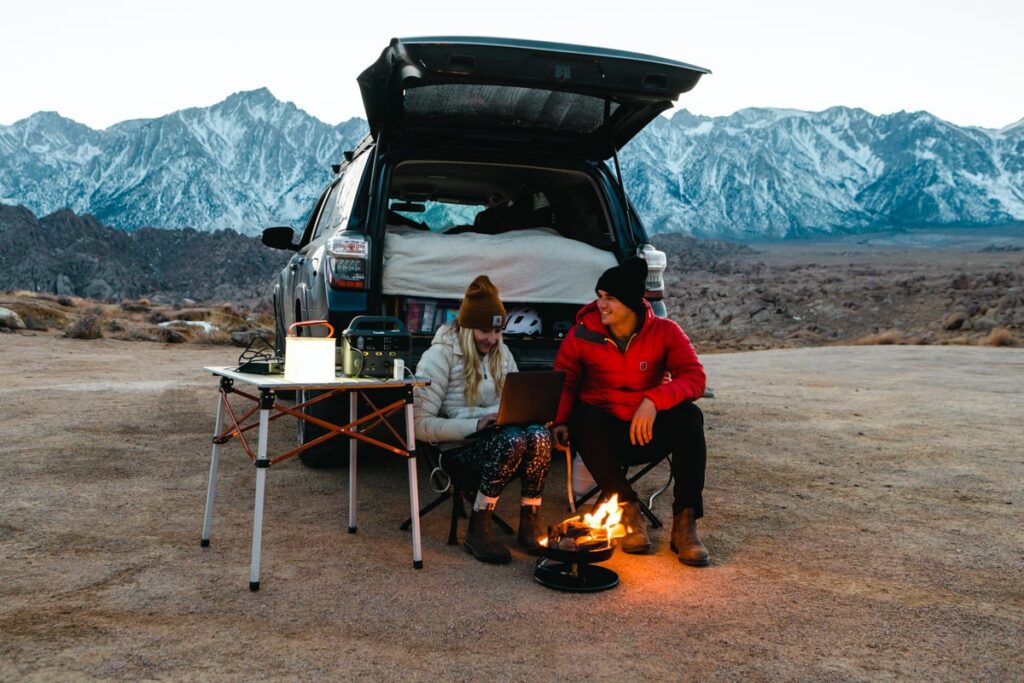 Before embarking on your road trip, it's important to plan your route and budget in advance. This will give you an idea of how much money you'll need for gas, food, and accommodation along the way.
This typically includes us mapping out our road trip route on Google My Maps to figure out our total estimated mileage. It also allows us to figure out where the closest free campsites near our route are and what estimated gas prices will look like along the way. Download your map data ahead of time so you don't have to worry about finding your campsites with little to no cell service while on a road trip.
From there, we typically use blogs and Instagram to find inspiration on which activities we want to do on our road trip. Most of the time, we opt for hikes since they're free!
On average in 2020, our typical weekend road trip would cost us about $200 for the whole weekend including gas, entry fees or permits, food, and accommodations. This typically included us car camping on free land, bringing out own food and drinks, and gas for driving within 3-8 hours from home each way to reach a destination. We would save 10% of our paychecks for our monthly travel fund.
Pack Your Own Food and Drinks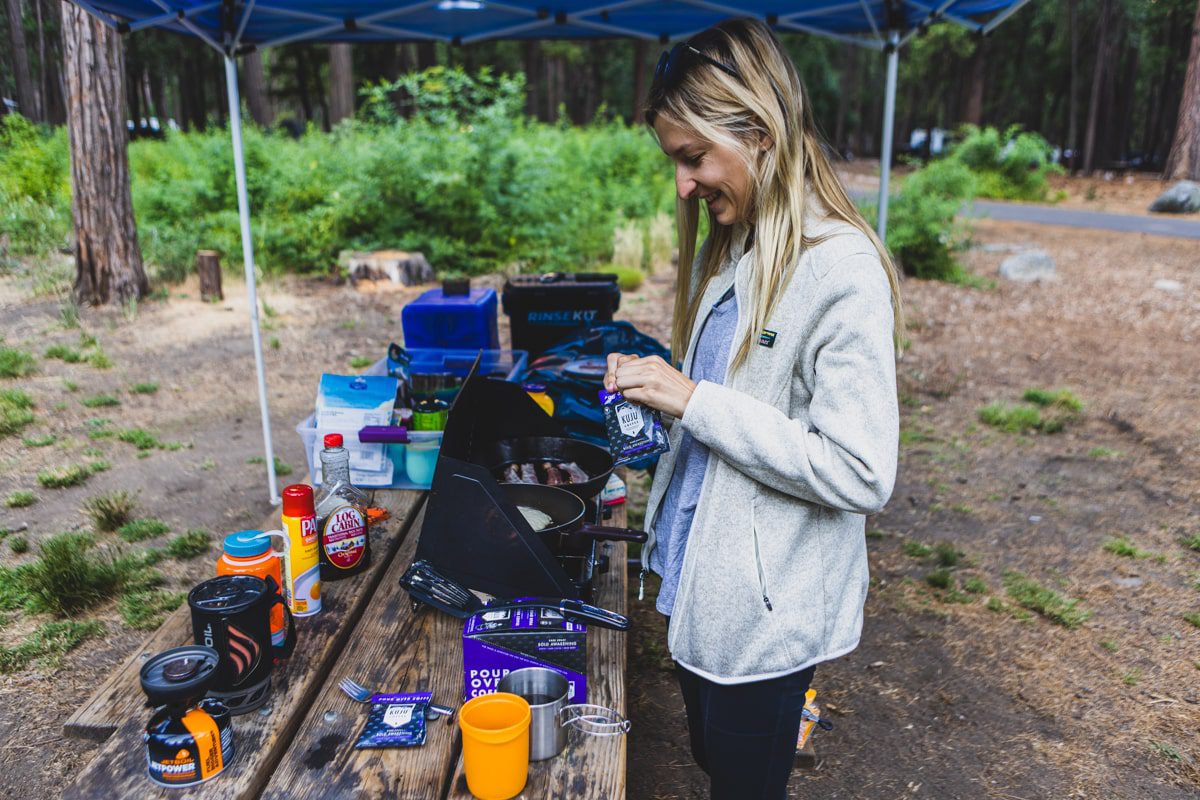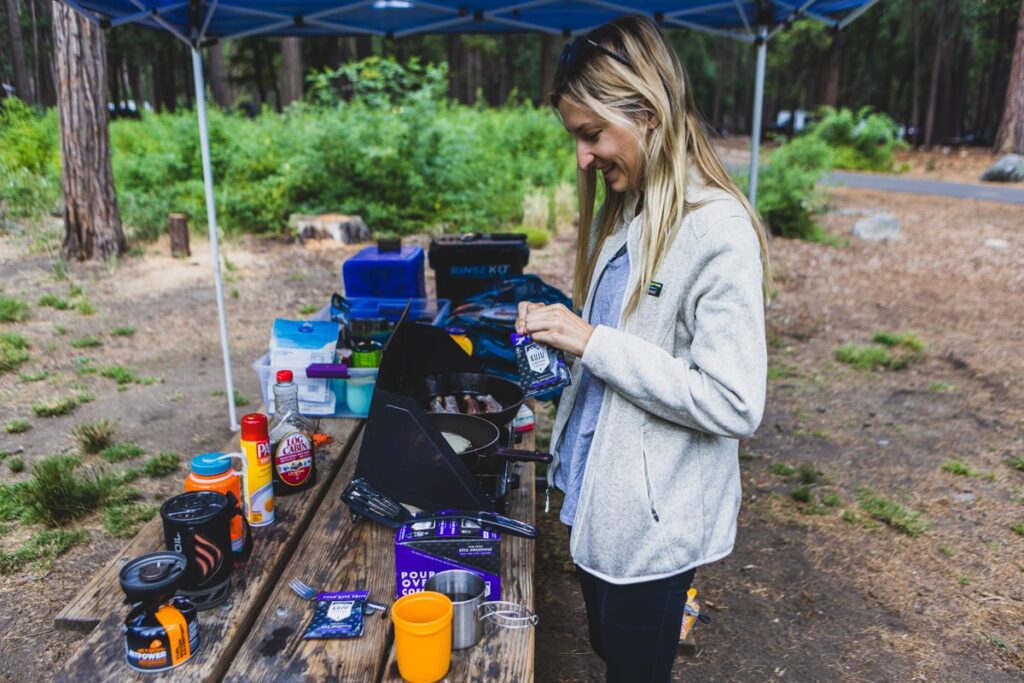 Eating out can quickly add up when you're on a road trip. To save money, consider bringing your own food and drinks. When planning our route, we typically also map out a meal plan so we can optimize our groceries to be as cheap as possible. Consider shopping at
Pack a cooler with snacks, sandwiches, and drinks, and stop at rest areas or scenic spots to enjoy a meal. Not only will this save you money, but it will also allow you to enjoy the scenery and spend more time outdoors. If you're looking to eat healthier options on the road, consider investing in a portable fridge for the long term.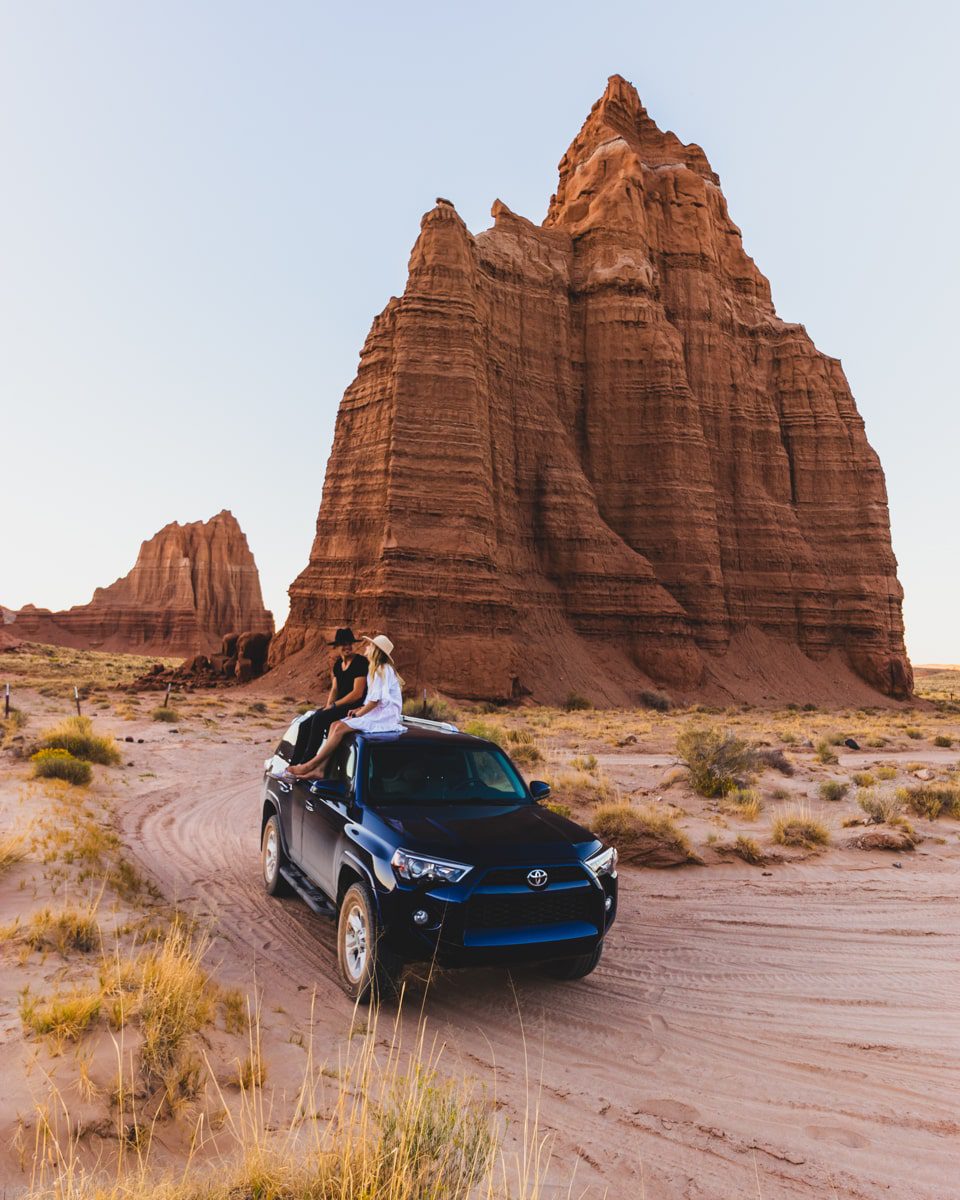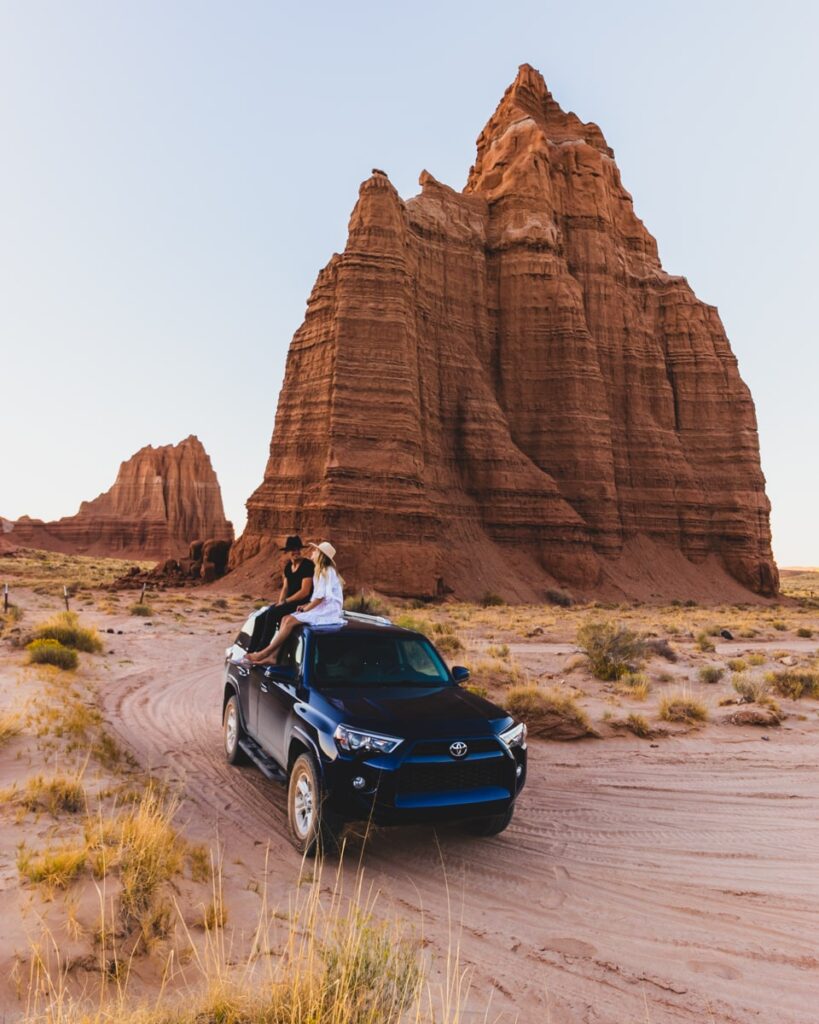 Use Gas Price Apps
Gas prices can vary greatly depending on where you are, so it's important to know where to find the cheapest gas. Use gas price apps like GasBuddy or Waze to find the best gas prices along your route. Some apps even allow you to search for gas stations with amenities like restrooms, convenience stores, and car washes.
We also always recommend to fill up your gas tank before getting close to any national park. Typically, in our experience within parks the USA, gas is significantly more expensive inside of a national park than outside of it. So, just make sure to scout using your gas apps before getting too close to the vicinity of a park.
Camp at Free Campsites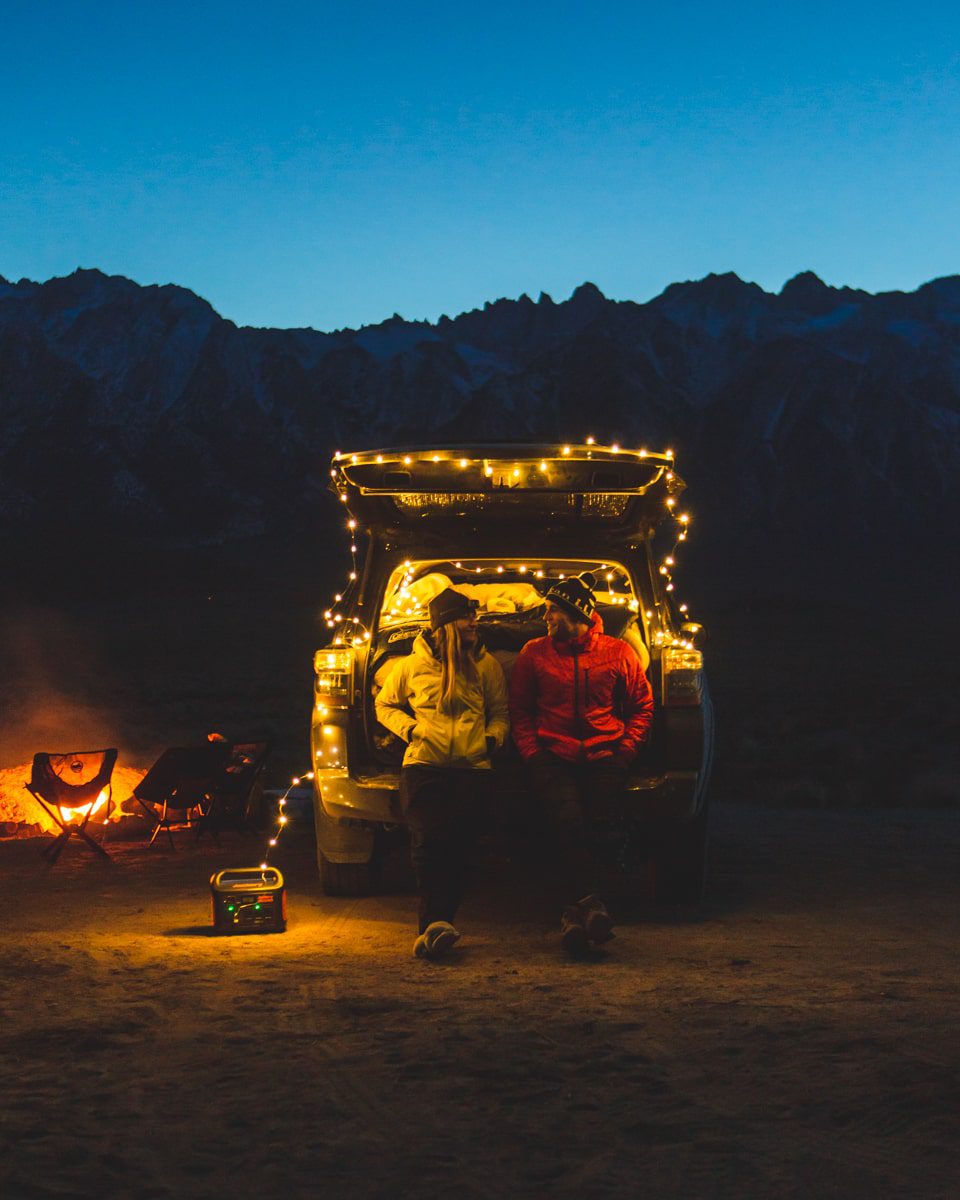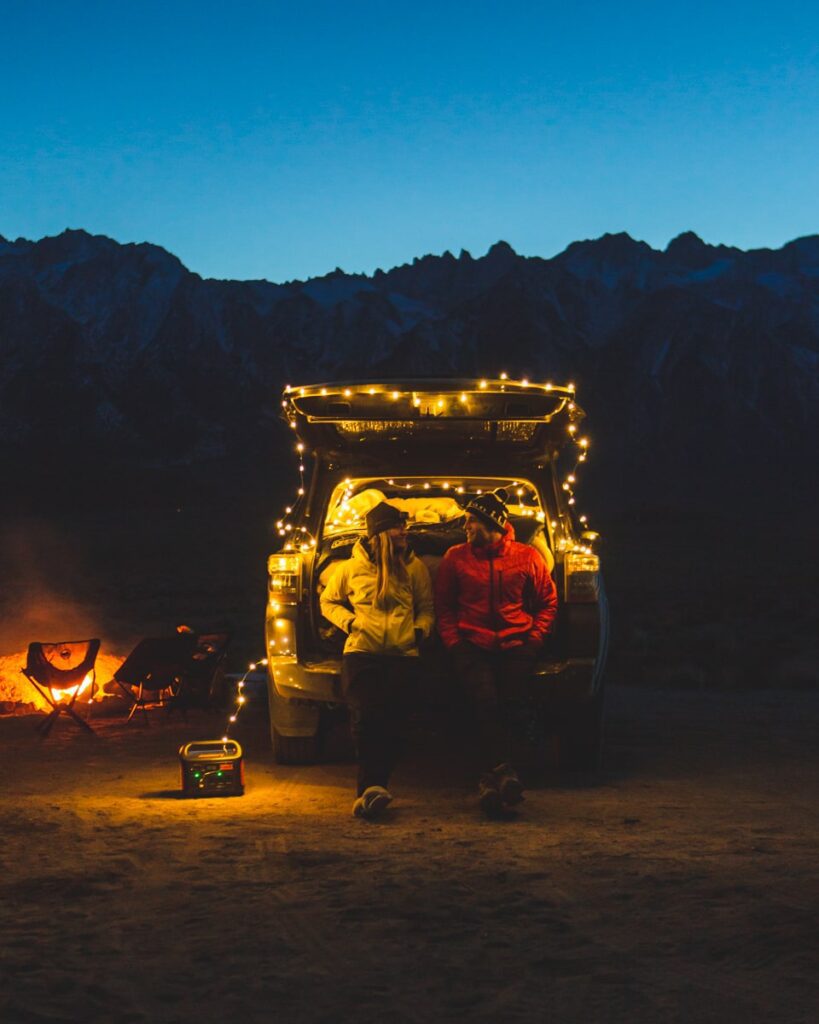 Camping is a great way to save money and enjoy the great outdoors. However, camping for FREE – even better! Of course, if you're not comfortable with car camping or dispersed camping with minimal external resources, you can always stay at established campsites for pretty cheap. That being said, we always try to recommend people to get into camping for free to save a ton of money over time! Keep in mind, free camping is typically much easier on the west coast of the USA than the east coast; but, it's not impossible!
How to Find Free Campsites
Finding free campsites in the USA can be a bit of a challenge, but there are several resources available that can help you locate them.
Use a camping app or website: There are several camping apps and websites that can help you find free campsites in the USA. Some popular options and our personal favorite platforms include Campendium, Free Roam, and Free Campsites. These resources allow you to search for free campsites by location, and often include user reviews and ratings.
Check with national forests and BLM land: Many national forests and BLM-managed lands allow free camping in designated areas. Check with the local forest service or BLM office for information on free camping in the area.
Consider parking lot camping: Some Walmart stores, Planet Fitness stores, and other businesses allow RVers and campers to park overnight in their parking lots. While this may not be the most scenic option, it can be a convenient and free option for overnight camping. Keep in mind, for this option, you'll need to be car, van, or RV camping instead of in a traditional tent or rooftop tent.

Note: When we do stay in a Walmart parking lot for the night, we always try to buy something from the store as well 🙂

Rest Stops & Truck Stops: This is typically our last resort option. Some (not all) rest areas and truck stops do allow overnight parking for RVs, vans, and other vehicles. It's also worth noting that sleeping in your vehicle at a rest stop or truck stop can be uncomfortable, as these areas are often noisy and well-lit.
What is BLM Land?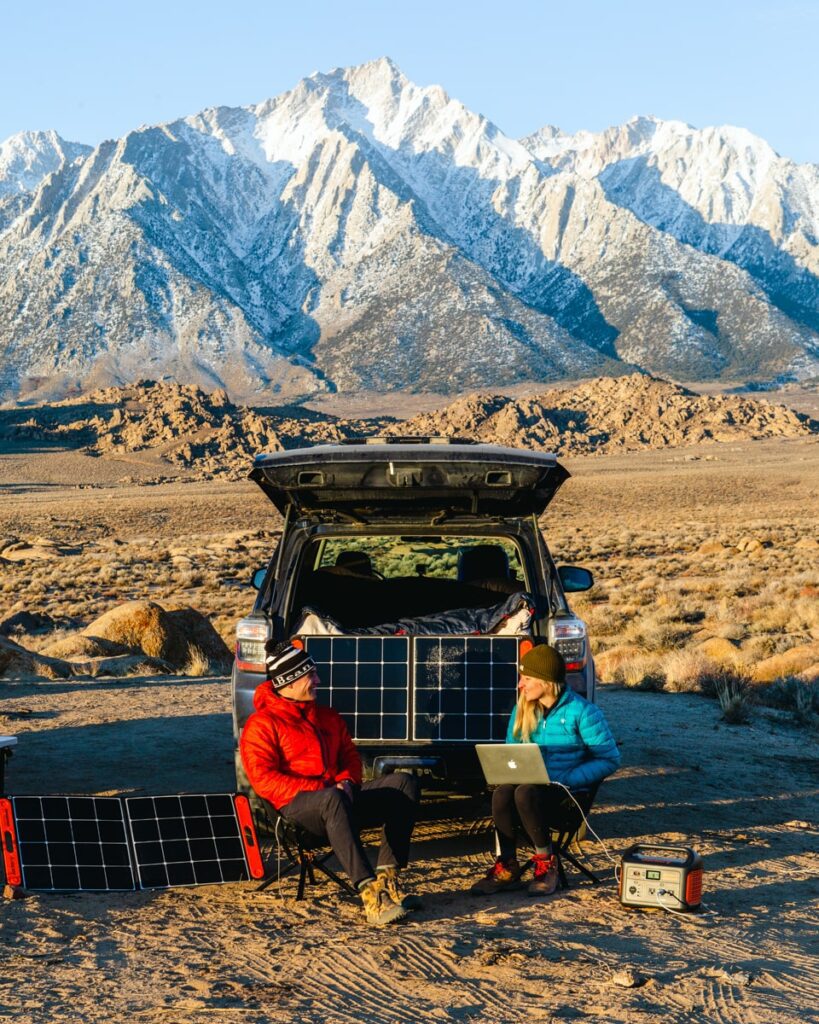 BLM land refers to public lands that are managed by the Bureau of Land Management. These lands are located primarily in the western United States and cover over 245 million acres of land, which is approximately one-eighth of the land in the country.
One of the unique features of BLM land is that it is free to camp on up to 14 days in a 28 day period. However, when you camp on BLM land, you'll be experiencing a more rugged and remote wilderness experience. Camping on BLM land is typically a self-sustaining experience as there's usually no amenities, restrooms, or stores nearby.
Finally, it's important to follow Leave No Trace principles when camping on BLM land to help preserve the natural environment and ensure that the land remains open for public use. This includes packing out all trash and waste, using established campsites if available, and minimizing your impact on the land.
Camping on National Forest Service Roads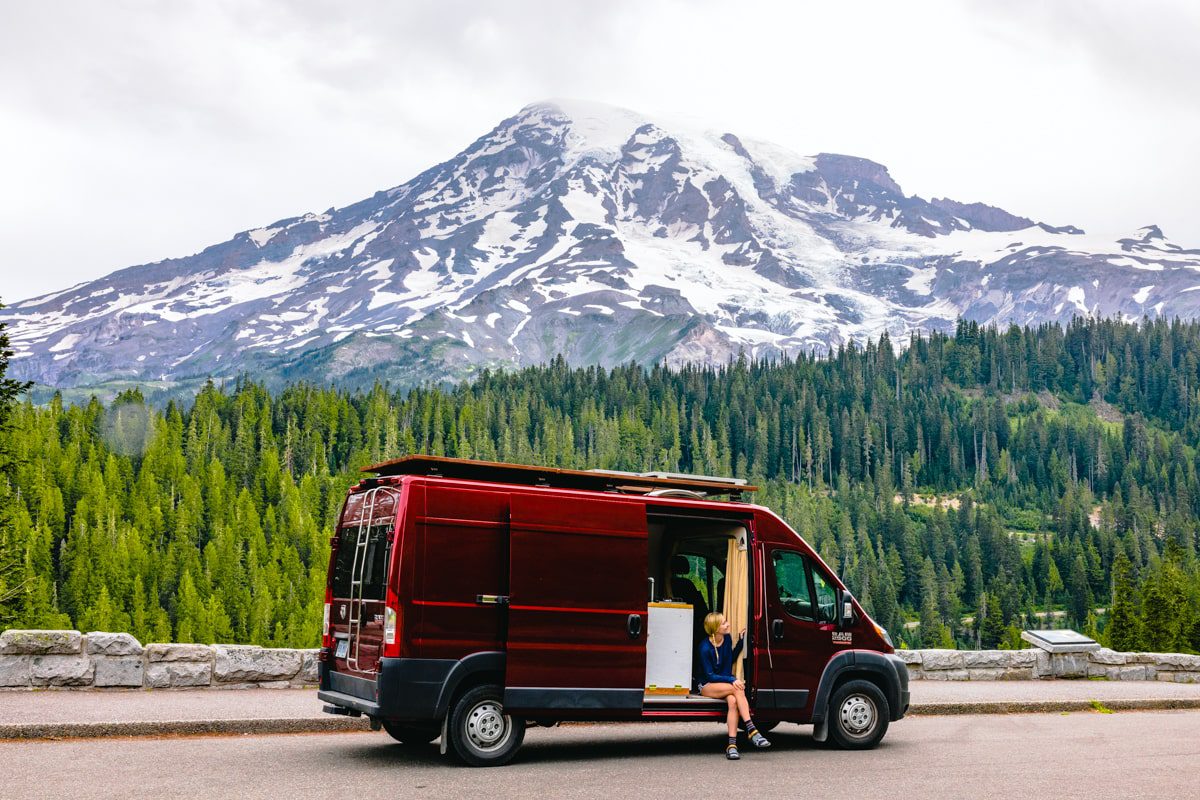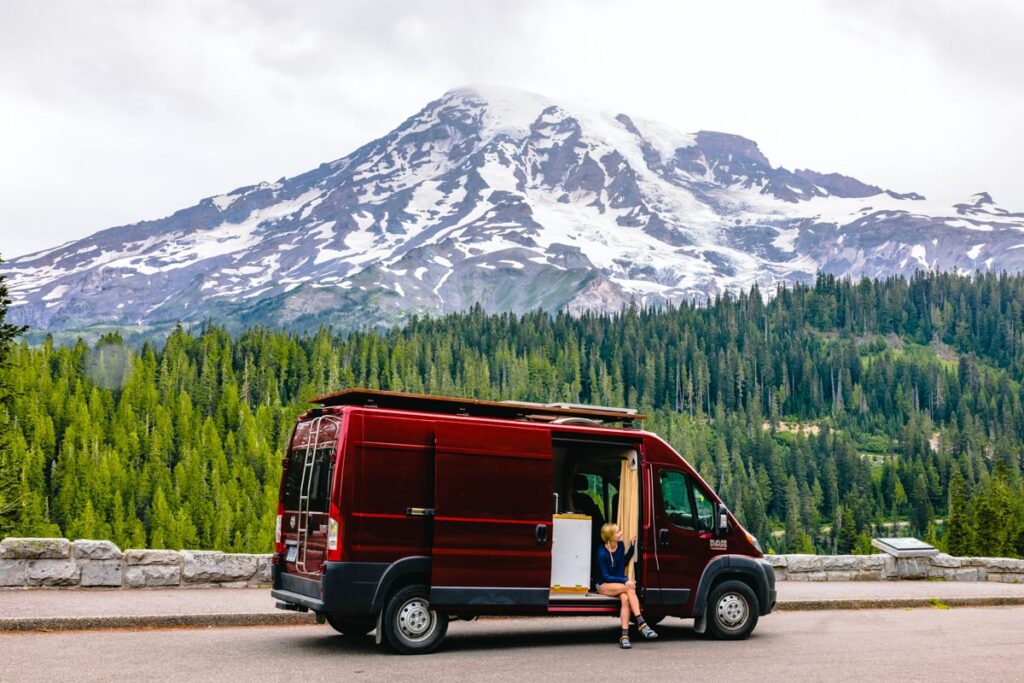 Camping on forest service roads for free is allowed in many areas, but the rules and regulations can vary depending on the specific area and local regulations. In some cases, camping on forest service roads may be allowed for free, but in other cases, there may be fees or permits required.
If you are planning to camp on a forest service road, it's important to check with the local forest service office or ranger station for specific information about rules and regulations in the area. Some areas may have restrictions on where you can camp, how long you can stay, and what types of vehicles or equipment are allowed.
Best Way to Sleep in Your Car
When we discovered that sleeping in our car was an option to save us money on road trips, we knew we would be doing it quite often. For that reason, we ended up investing about $200 on a budget car build in our Toyota 4Runner to make the process much more comfortable.
We built out a wooden platform in the back of the car with drawers for storage, as well as a flat surface for our mattresses. We typically switch between using our Luno Air Mattress or our memory foam mattress, depending on how much gear we are bringing with us.
Our Full Car Camping Gear Checklist:
If you're thinking of doing a ton of car camping to save money on a road trip, we'd recommend investing in gear for the long term to make the experience more comfortable. Keep in mind, you DON'T need these, however, they do make the road trip experience more enjoyable in the long run. We slowly built up our gear over the years so it wouldn't be a ton of money out at once. Here are our top gear favorites for car camping on road trips:
No matter where we are road tripping, we always bring out top road trip essentials with us.
Take Advantage of Free Activities
Road trips are all about exploring new places, and there are many free activities and attractions to enjoy along the way. Look for free things to do – take advantage of hiking trails, scenic overlooks, and beaches. Or, you can ask locals for their recommendations on hidden gems in the area.
Invest in a National Parks Pass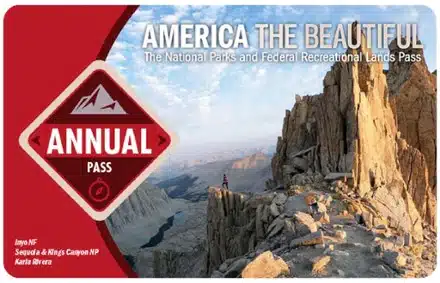 Alright, this budget travel tip is technically only if you are planning on visiting 3+ USA National Parks in a year. But, it's a real bargain if you are planning on doing so and a great way to save money on a road trip! Rather than paying the $30-$35 entrance fees at every national park, you can score the America the Beautiful pass for $79.99.
Split Costs with Friends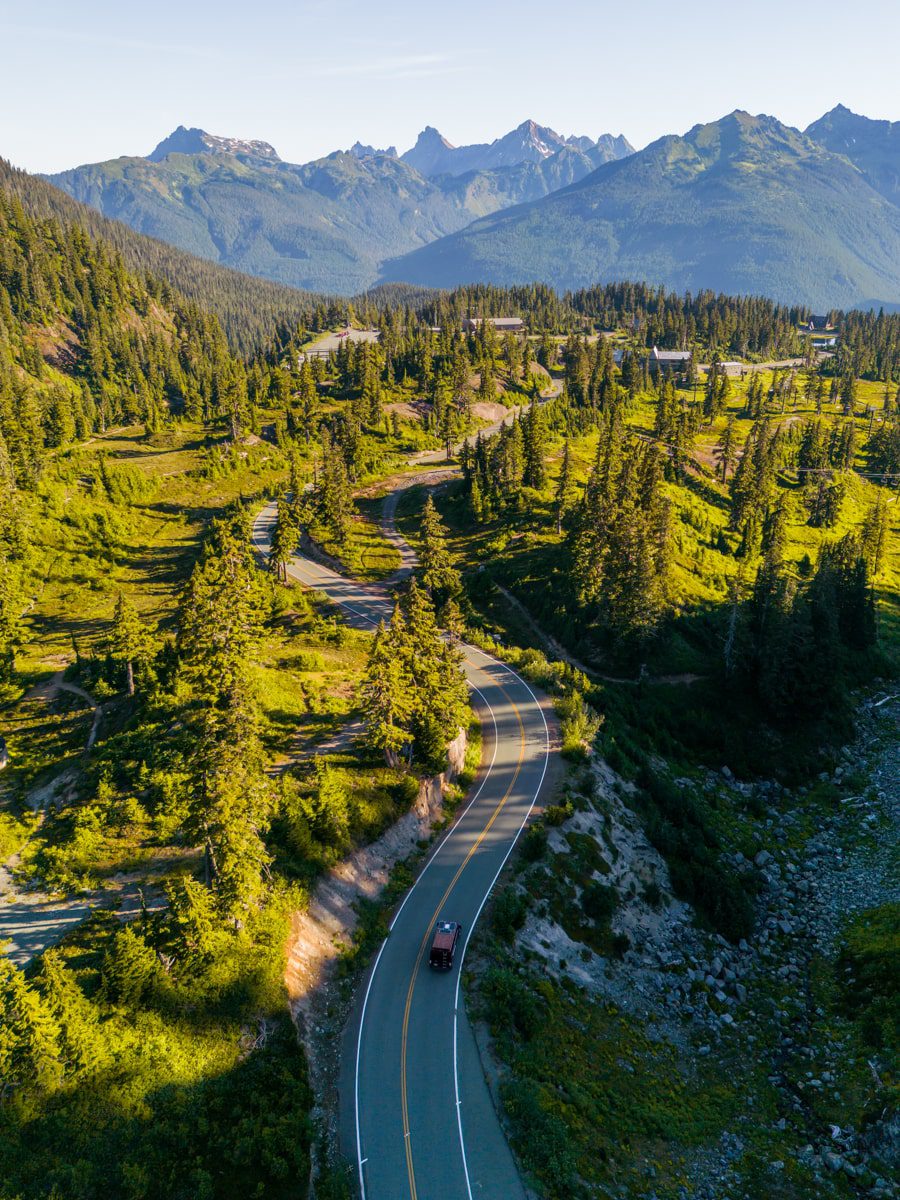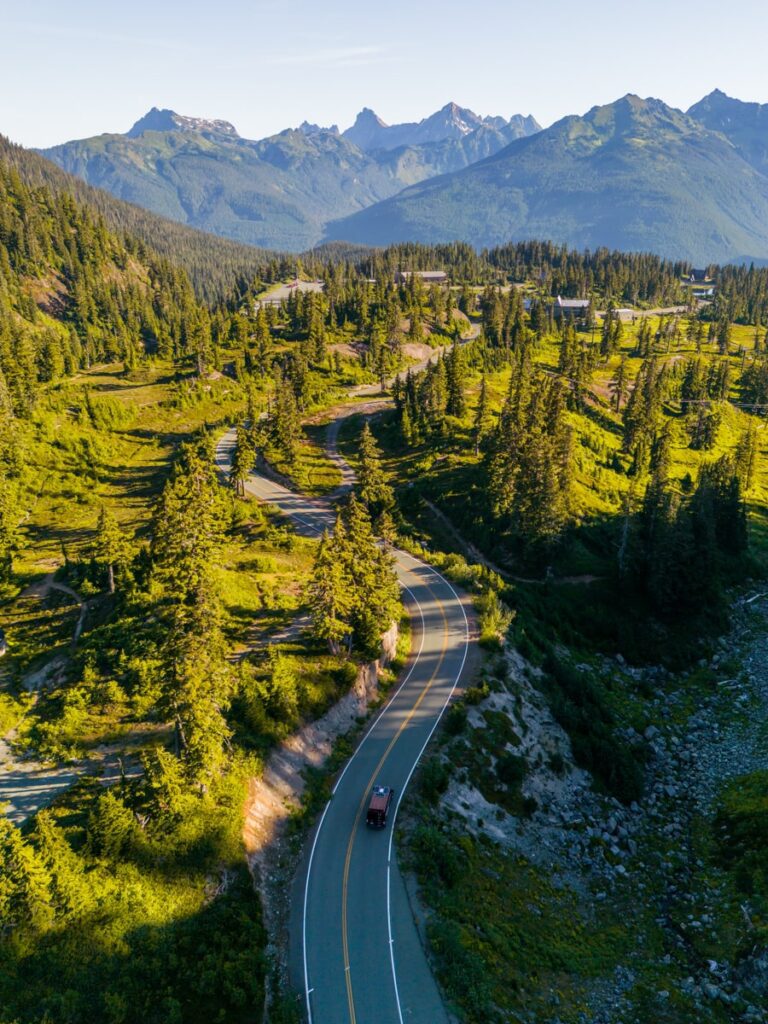 Splitting expenses with friends can be an excellent way to save money on a road trip. Traveling with friends allows you to split the cost of gas, accommodations, and other expenses, which can significantly reduce your individual overall expenses.
Here are some tips for successfully splitting expenses with friends on a road trip:
Agree on a budget: Before you hit the road, sit down with your friends and agree on a budget for your trip. This will help you stay on track and avoid overspending.
Keep track of expenses: Use a shared spreadsheet or app to keep track of expenses and who is responsible for paying for what. This will help ensure that everyone pays their fair share.
Communicate openly: Be open and honest with your friends about your expectations and financial limitations. If someone is struggling to pay their share, try to work out a solution that is fair to everyone.
Share responsibilities: Split up responsibilities like driving, meal planning, and accommodations to make the trip more enjoyable and efficient.
Be flexible: Be prepared to make changes to your plans if unexpected expenses arise or if someone needs to adjust their budget.
Ready to save money on your next road trip?
Make sure to implement what you just learned to save money on your next road trip adventure! Check out some of our favorite road trip itineraries for some inspiration. Highway 395 is not to be missed, as well as California's famous Highway 1.