Planning the Best Trip to Puerto Vallarta, Mexico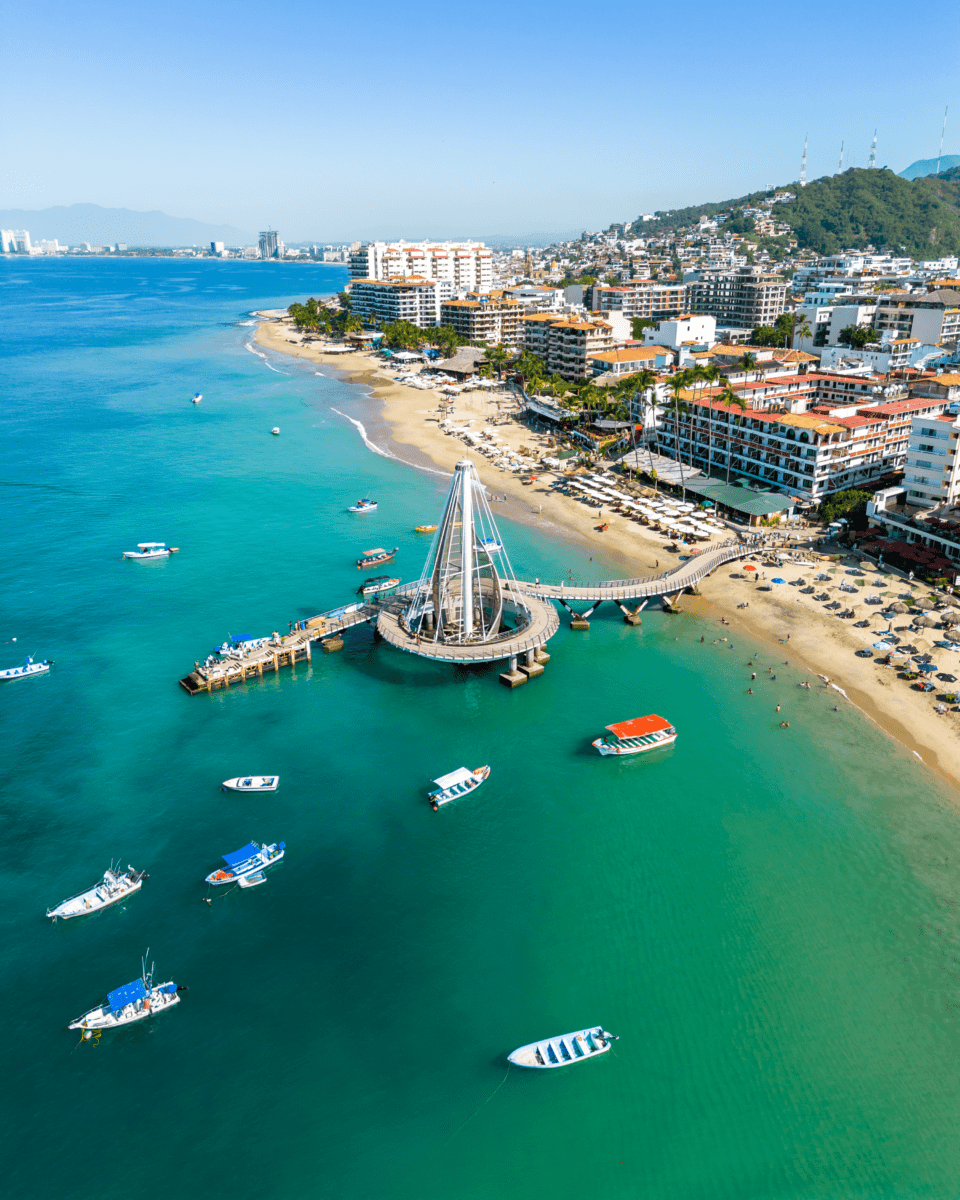 If you're looking for a beach vacation that combines stunning natural beauty with plenty of activities, traveling to Puerto Vallarta is a great decision. Located on Mexico's Pacific coast, this vibrant city offers something for everyone with its stunning beaches, lively bars and restaurants, and exciting nightlife. The city's colonial architecture adds to its charm while its rolling hills provide amazing views of the surrounding area.
The beaches in Puerto Vallarta are simply beautiful from white-sand beaches overlooking turquoise waters to secluded coves accessible only by boat. No matter what kind of traveler you are, there are plenty of activities in Puerto Vallarta to keep you busy. From water sports like jet skiing, kayaking, and parasailing to hiking trails that lead up into the surrounding hills, there is no shortage of things to do here.
In this ultimate trip planning guide to Puerto Vallarta, we are here to shed light on what Puerto Vallarta is really like, what to expect, where to stay, and what things you should prepare for. We absolutely love visiting this city and are so excited to share our knowledge with each of you.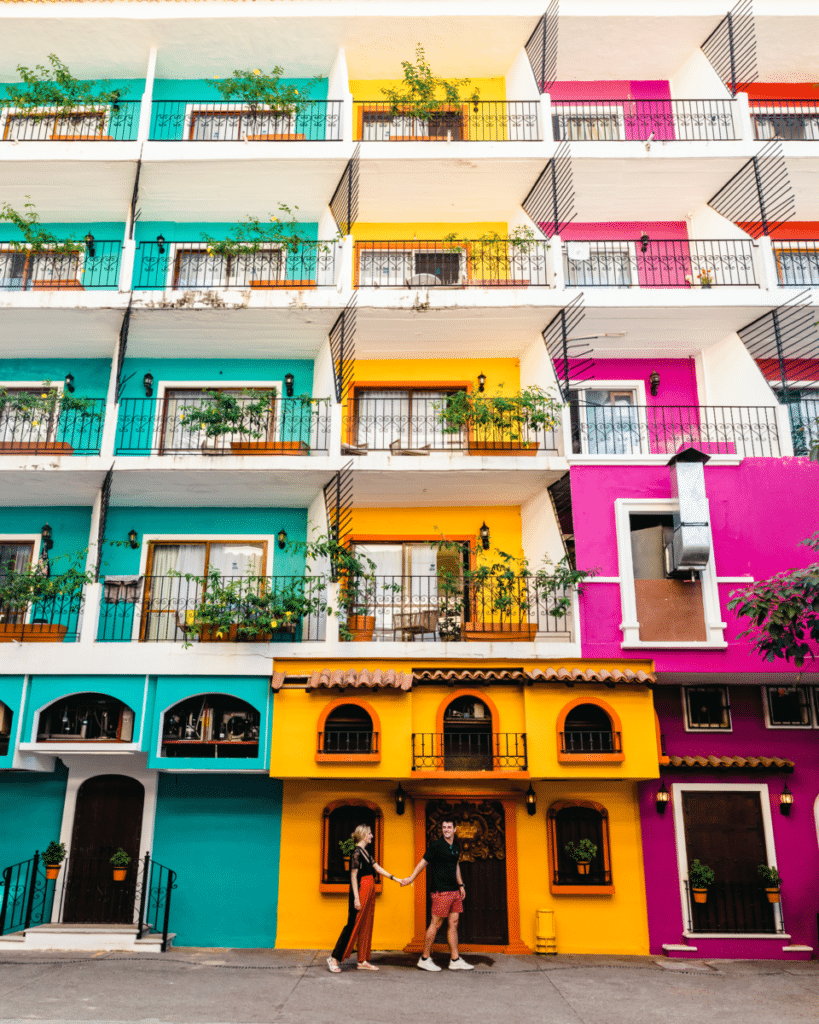 What to Know Before Traveling to Puerto Vallarta
Is it Safe to Travel to Puerto Vallarta?
Puerto Vallarta is one of the best parts of Mexico for vacations and one of the safest places for tourists! We love coming here because feeling safe in other countries and new areas is incredibly important.
Almost every hotel and resort have security, cameras, and gates all around. If you're worried about safety, we recommend researching the security at the hotel you plan to stay at before you book it to ensure it has all the safety features you want.
Puerto Vallarta is incredibly safe for every kind of person whether that be a solo female traveler or someone in the LQBTQ+ community. Anyone and everyone are welcomed here.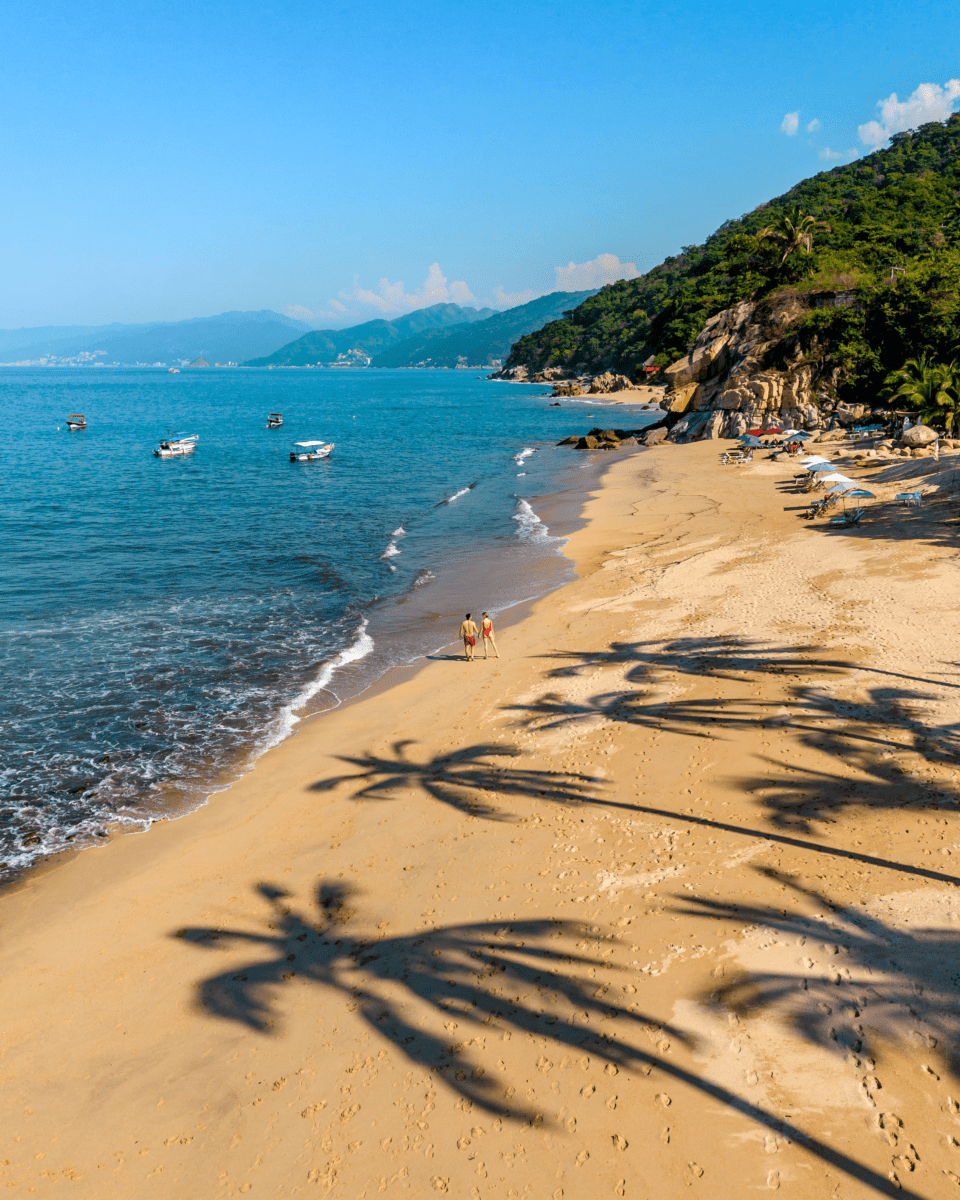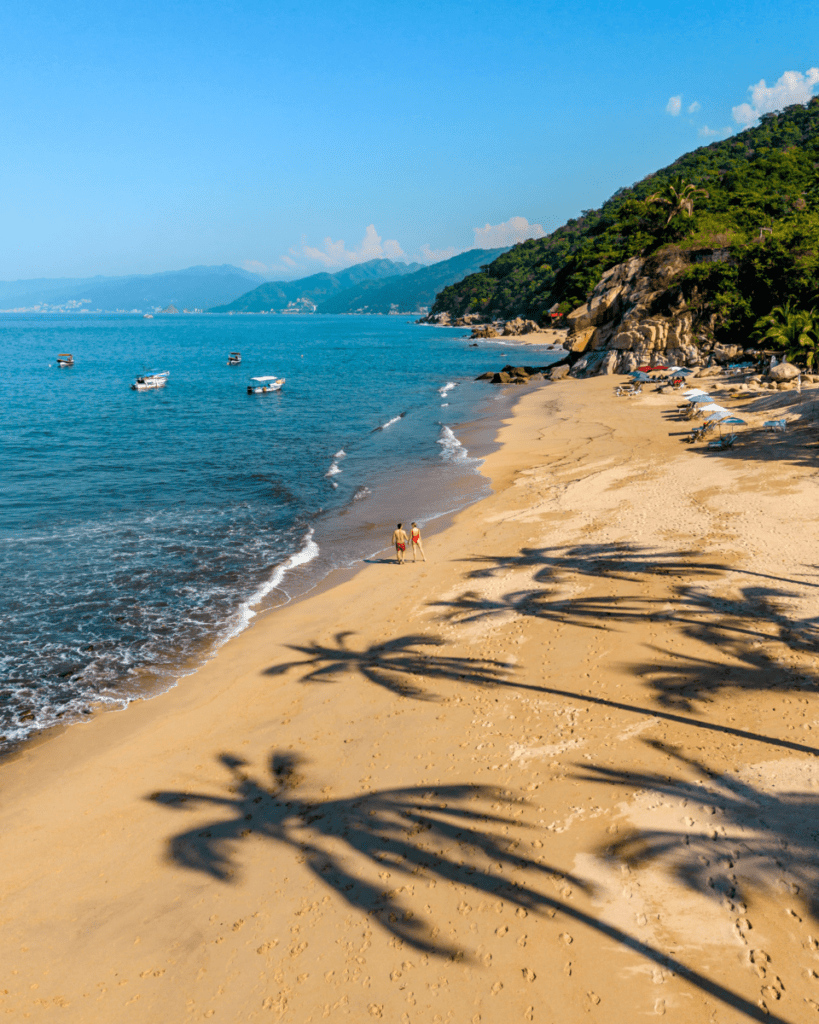 Best Time to Travel to Puerto Vallarta
Puerto Vallarta is known to have a low and a high season, also known as rainy or dry. The low/rainy season is from July-September and the high/dry season is from December-mid April. The high season temperatures are usually below 85 degrees Fahrenheit and the low season temperatures range from 90-95 degrees Fahrenheit.
Many people avoid traveling to Puerto Vallarta during the rainy season because the temperatures are high, it rains almost every day, and the humidity is a lot to handle. Another reason is that July-October is hurricane season, and a most don't want to deal with that on their vacations. On the flip side, the plants and flowers are booming this time of year and the area looks like a lush jungle. The water is also at its warmest and the snorkeling is the best you'll see all year if the wind isn't too crazy. The rainy season has less crowds and prices for flights and hotels are a lot cheaper.
As for the dry season, temperatures and humidity are a lot lower and the skies are generally clear and sunny. This time of year has the best surfing as well. On the downside, the dry season brings lots of crowds and the price for your stay in Puerto Vallarta will increase significantly.
Ultimately, the best time to visit depends on what you're looking to get out of your vacation. If you don't mind the crowds and you want to catch some great surf, we recommend coming in the dry season. If you want to avoid the crowds and don't mind a little rain each day, the rainy season is for you.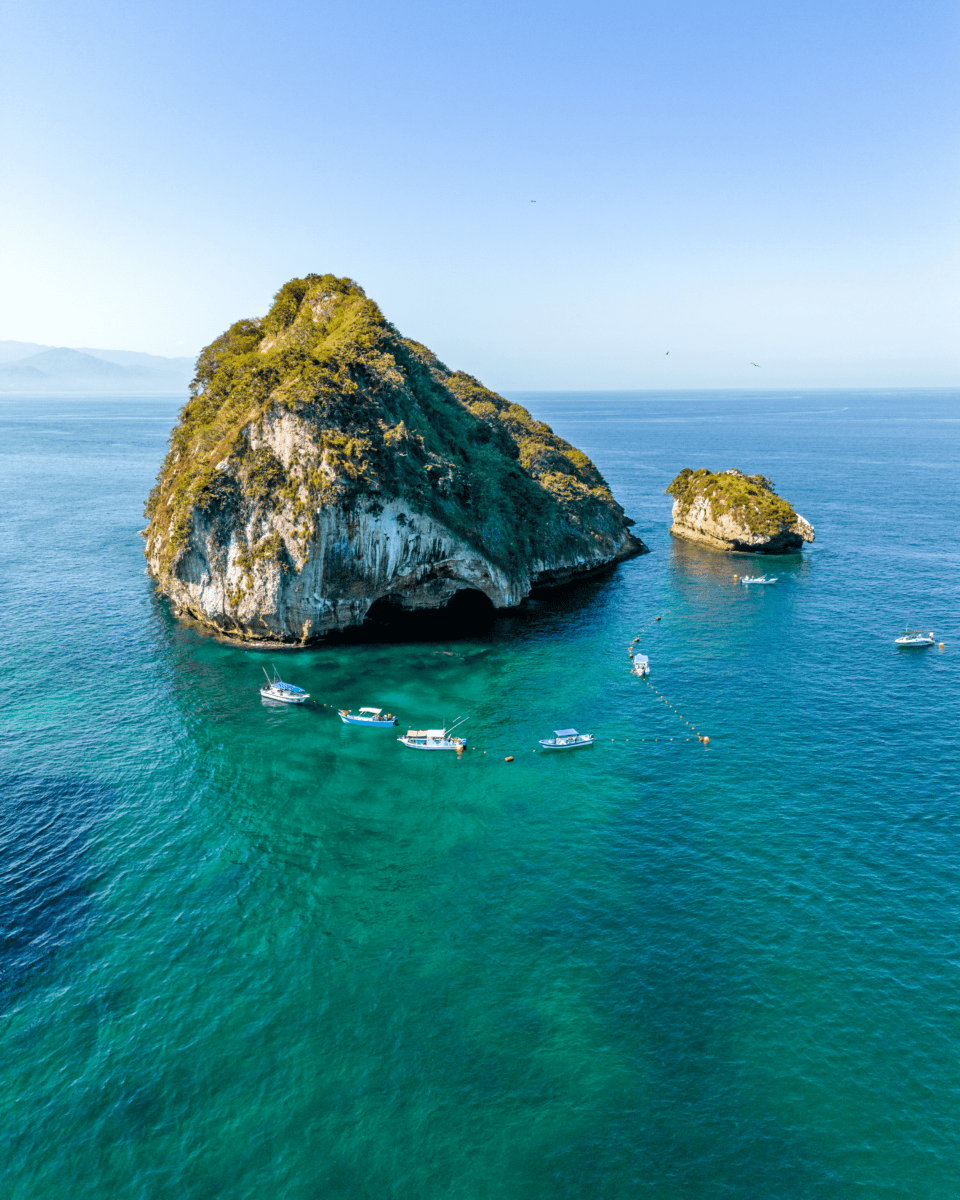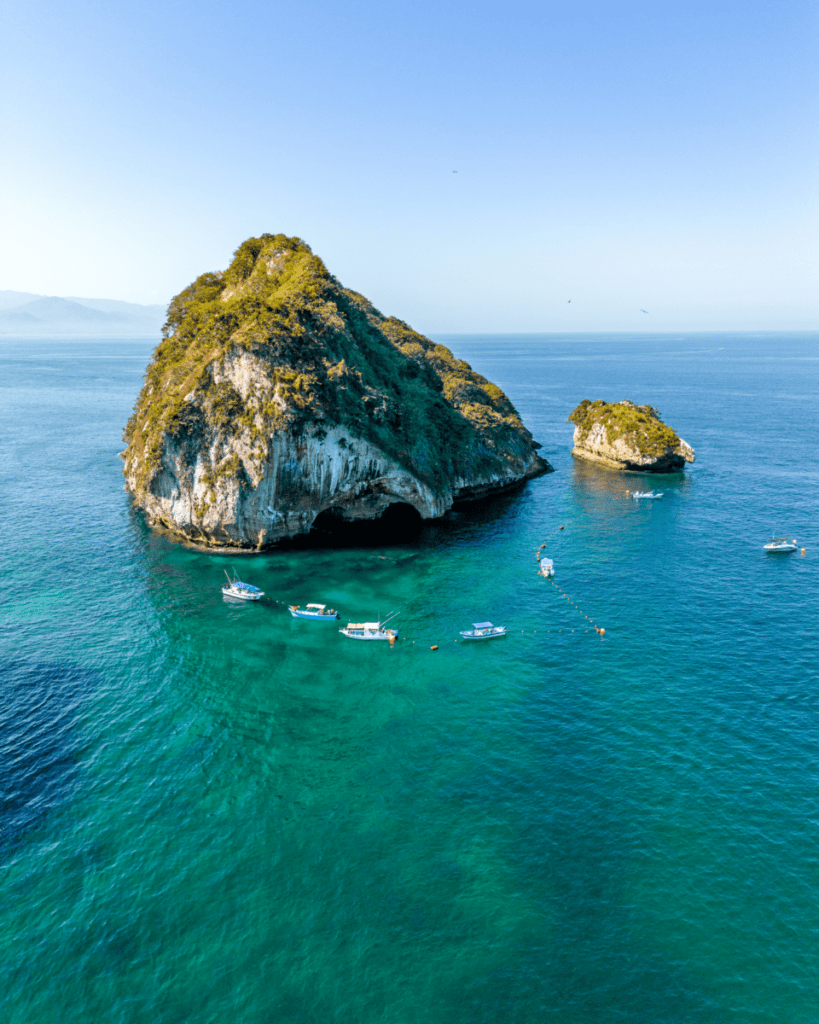 Traveling to Puerto Vallarta on a Budget
If you're wanting to travel to Puerto Vallarta on a budget, go in March or December. This is during their off season and the weather shouldn't be too rainy. Staying at an all inclusive resort will also help keep your costs low during your trip.
How Long Should You Stay?
We recommend planning to stay in Puerto Vallarta for about 4-7 days. There is a lot to explore around the area and giving yourself at least four days ensures you won't leave feeling like you've missed out on all the adventures Puerto Vallarta offers.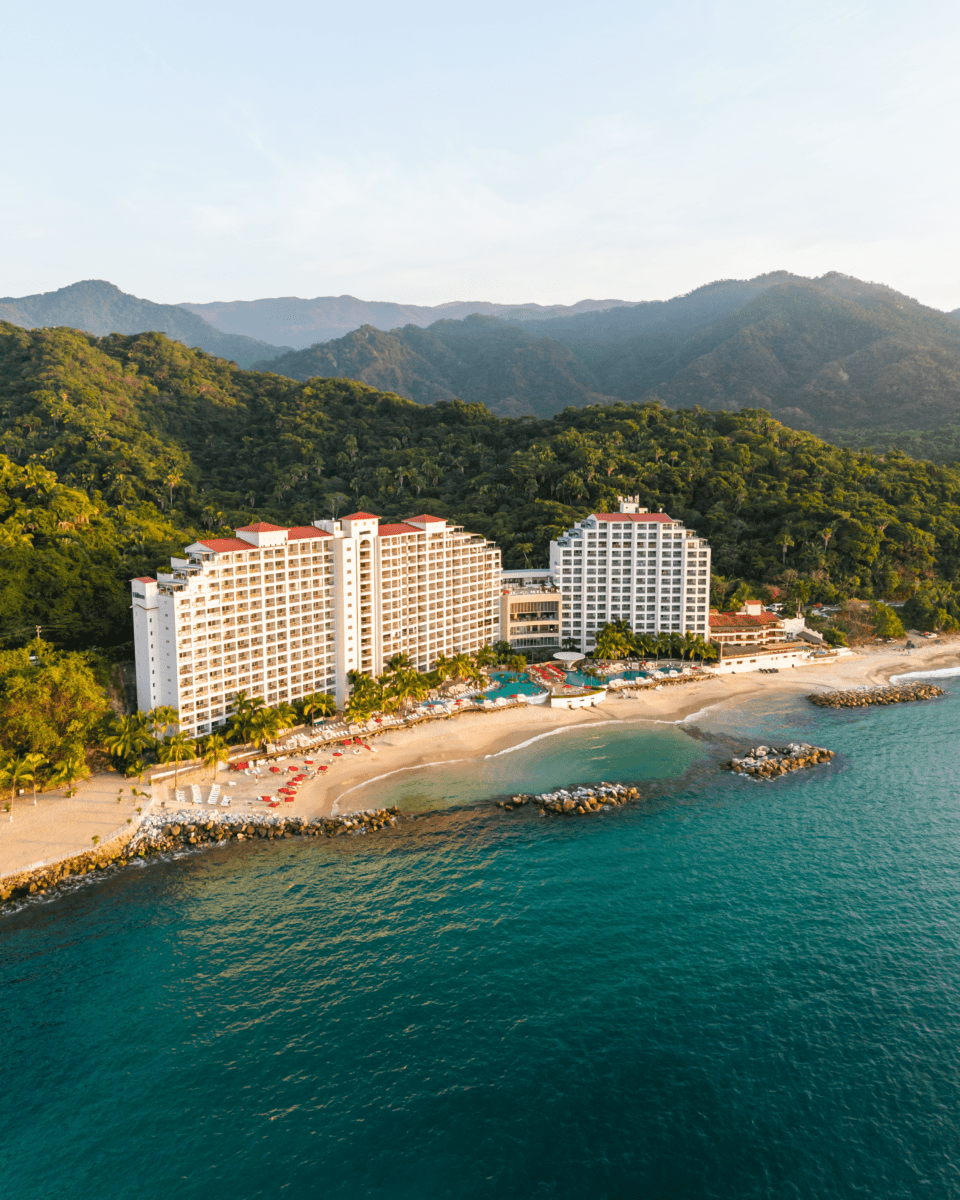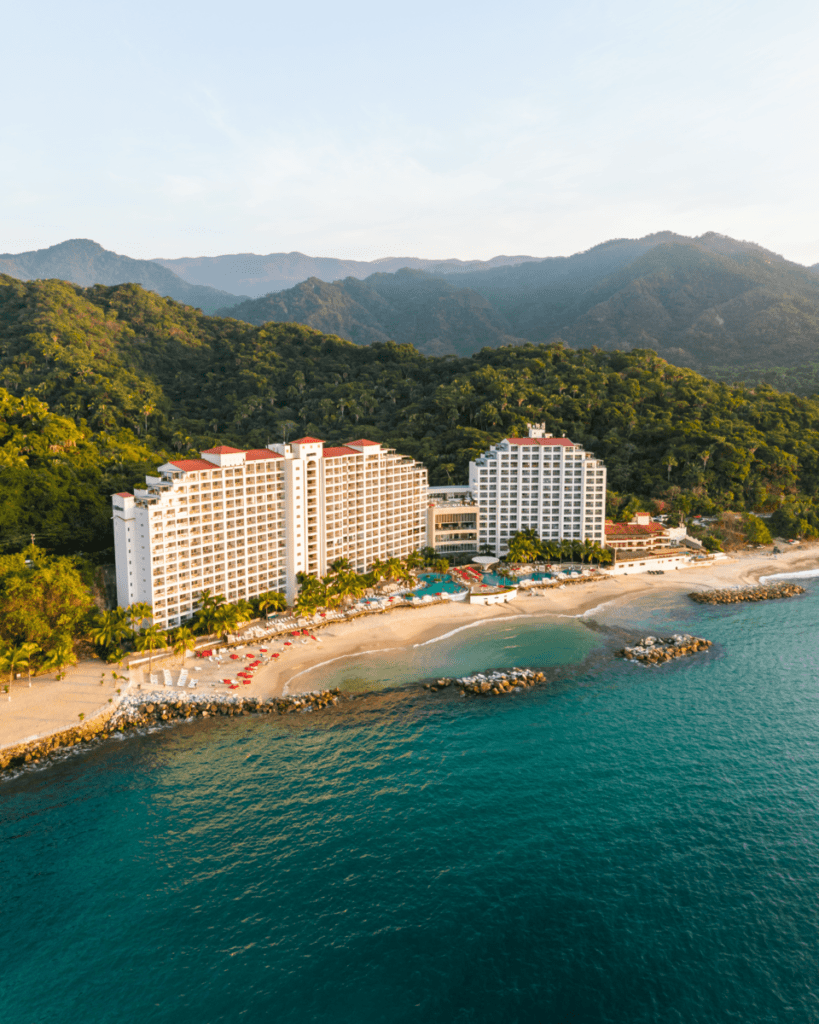 Where to Stay in Puerto Vallarta
When traveling to Puerto Vallarta, it's important to figure out what your vibe is for your stay. There are areas that have great nightlife and areas that are quieter. Where you choose to stay is all up to you.
Zona Romantica (The Romantic Zone) is known for being the best for nightlife. This area is best for couples, LQBTQ+, friend groups, and anyone else who wants to have a good time. This is the most popular spot to stay in PV and has the most restaurants, shops, bars/night clubs, live music, and DJ's.
Downtown Puerto Vallarta is the second most popular place to stay in the area and is known for being quieter than Zona Romantica. Downtown is perfect for adventure lovers as many of the city's main attractions are located here. It's full of restaurants and shops, but also walkable to Zona Romantica if you want more options of places to go. 
Sayulita is about an hour and a half from Puerto Vallarta and is a small beach town. If you're looking to stay outside of PV but still experience a nightlife, this area is for you. Sayulita isn't as much of a party spot as Zona Romantica, but it still has a good nightlife. Since the town is so small everything is easily accessible and walkable.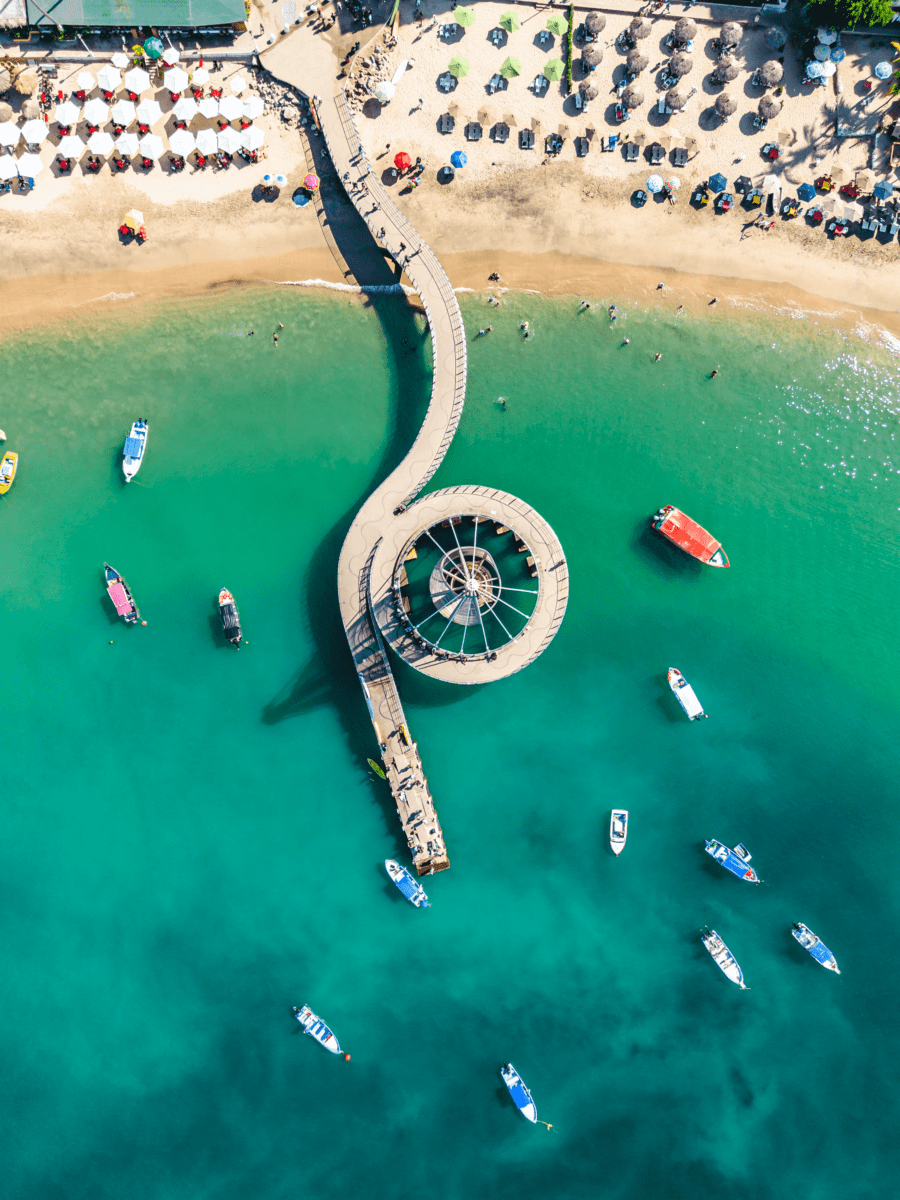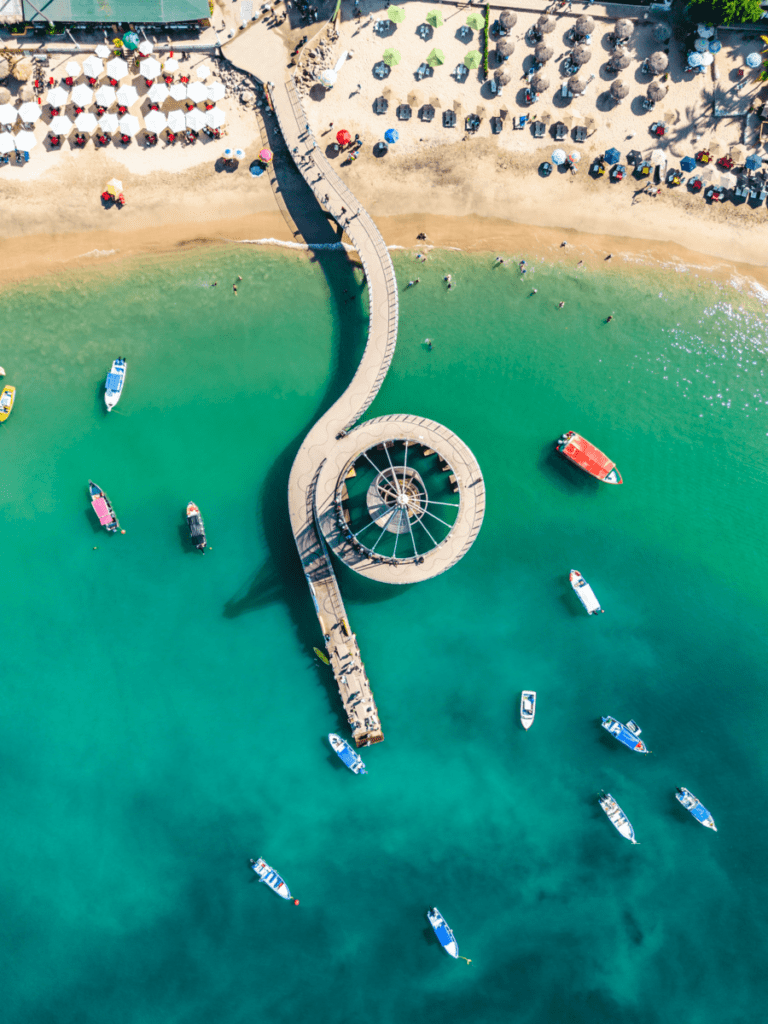 All-Inclusive vs. Not All-Inclusive
Many people ask whether or not all-inclusive resorts are worth it. In our personal opinions, all-inclusive resorts are the way to go if you're on a budget and want to save money. On the other hand, hotel food is average, and you experience more of the culture and their food by not doing all inclusive.
When we travel to Puerto Vallarta, we opt to avoid all inclusive packages because we like to immerse ourselves in the local culture with food. Puerto Vallarta has such an incredible food scene where we personally think it's worth it to splurge in that regard.
Again, it's all about your own personal preference. You really can't go wrong with whichever way you choose.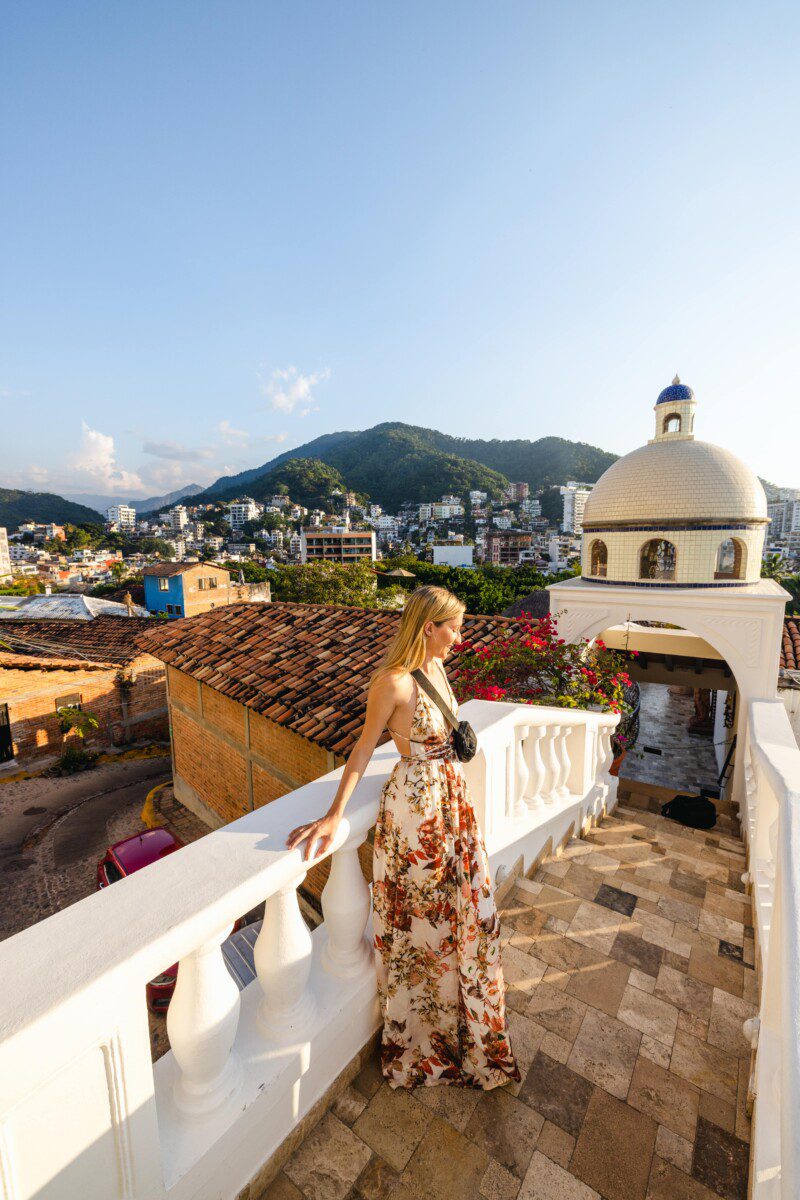 What Should You Wear?
When packing for your trip to Puerto Vallarta, keep in mind that the weather is hot and humid. We recommend bringing lightweight and flowy clothes that allow you to breathe when walking around outside. The majority of the people around wear casual outfits that are also fashionable.
For women:
Dresses
Loose tops
Tank tops/crop tops
Lightweight shorts
Flowy pants
Bathing suits
Sandals/comfy shoes
Athletic Shoes
Swimsuits
For men:
Lightweight t-shirts
Breathable short sleeve button ups
Tank tops
Lightweight shorts
Bathing suits
Sandals/comfy shoes
Athletic Shoes
Swimsuits
Pair of long pants for fancier dinners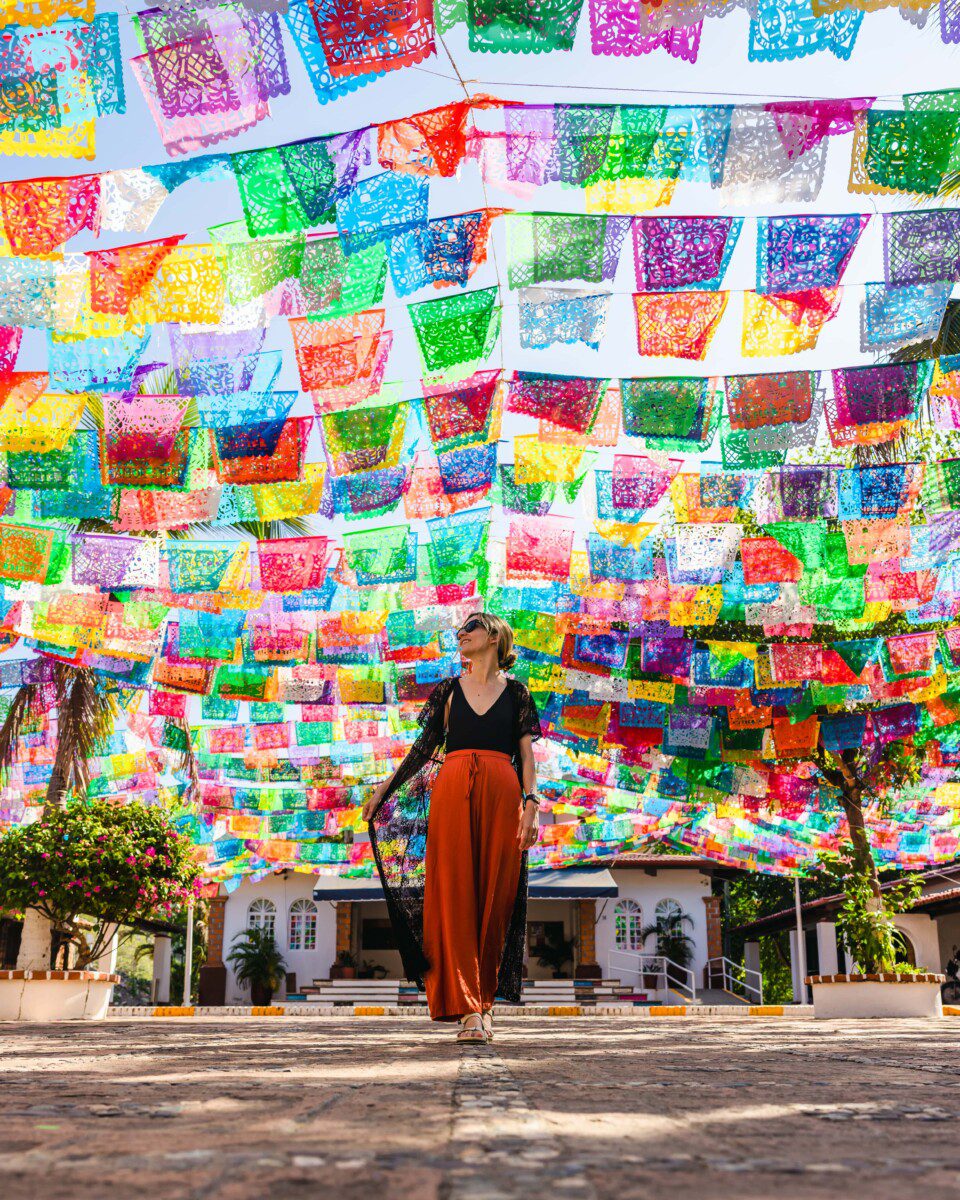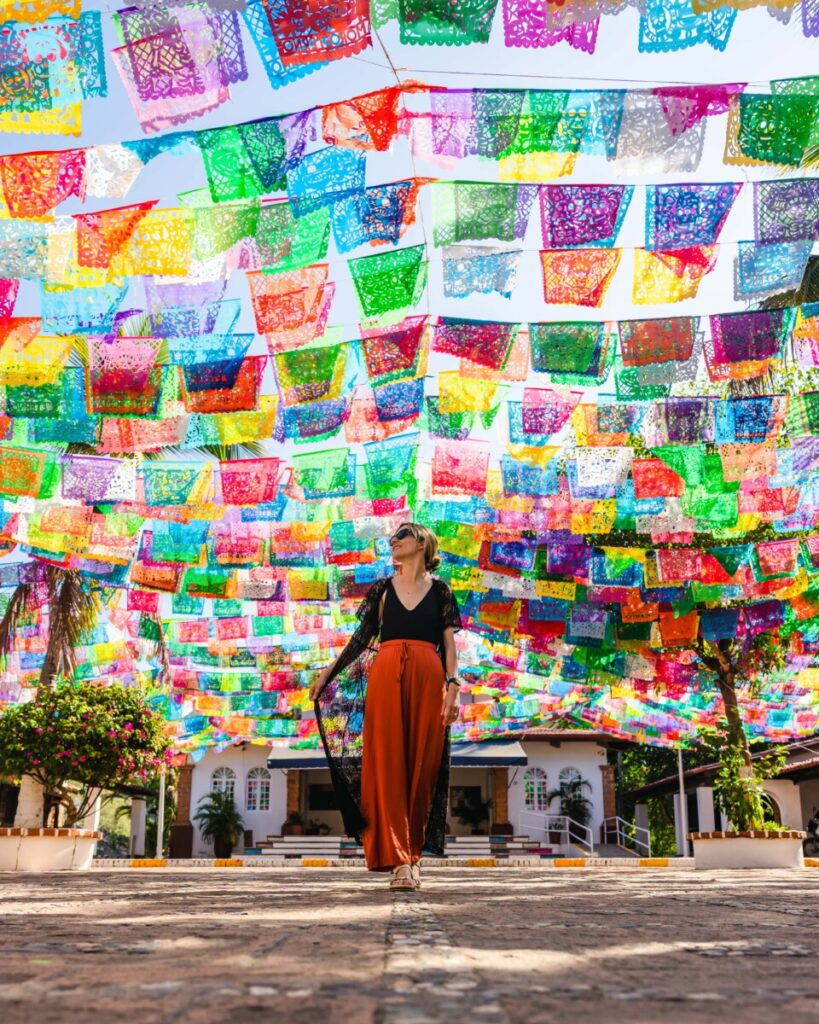 Getting to Puerto Vallarta
Traveling to Puerto Vallarta is very easy. We recommend flying into Puerto Vallarta International Airport (PVR), which is just 10-15 minutes from their downtown. The airport itself is small but is clean and fairly easy to navigate. If you happen to get confused or need help, you can ask any of the airport workers. Almost everyone in tourism speaks English here and they'll be able to help you out. We've been here several times and have never needed a guide or translator despite not knowing Spanish.
Keep in mind that during high season the airport gets extremely busy in the afternoon around 2pm, so you'll want to factor that in when flying back home.
When you land in Puerto Vallarta, make sure to walk all the way out after customs out to the taxis or you might be targeted into uncomfortably chatting about a time share option before you leave the airport. People will try to scam you to visit their resorts with "free" massages and other luxuries to get you to try and buy a timeshare; so, if you don't want that, just keep walking until you're outside and don't talk to anyone.
How To Get Around Puerto Vallarta
Due to Puerto Vallarta being on the smaller side, a lot of the town itself is walkable. There are also other forms of transportation such as Taxis, bikes, buses, and private shuttles.
Taxis: Getting a taxi is fairly easy as they have a lot of them in the area. Be sure to establish the price of the trip as you get in the car, so you know exactly what you're paying. There is also room for negotiation as well.
Bus: If you're looking to spend as little as possible on transportation, we recommend checking out the bus system. This is one of the most inexpensive ways of getting around the city, but it can also be confusing. Many of the bus drivers only speak Spanish and the bus system can seem a little complex if you haven't used public transportation before.
Bikes: Renting a bike is a fun way to explore the city. You can go down the boardwalks and old cobblestone streets creating a unique experience for yourself.
Private Shuttles: You can also rent private shuttles to any excursions or activities you have planned. This is going to be a little more expensive, but if you want to secure your rides ahead of time and have privacy, this is the way to go.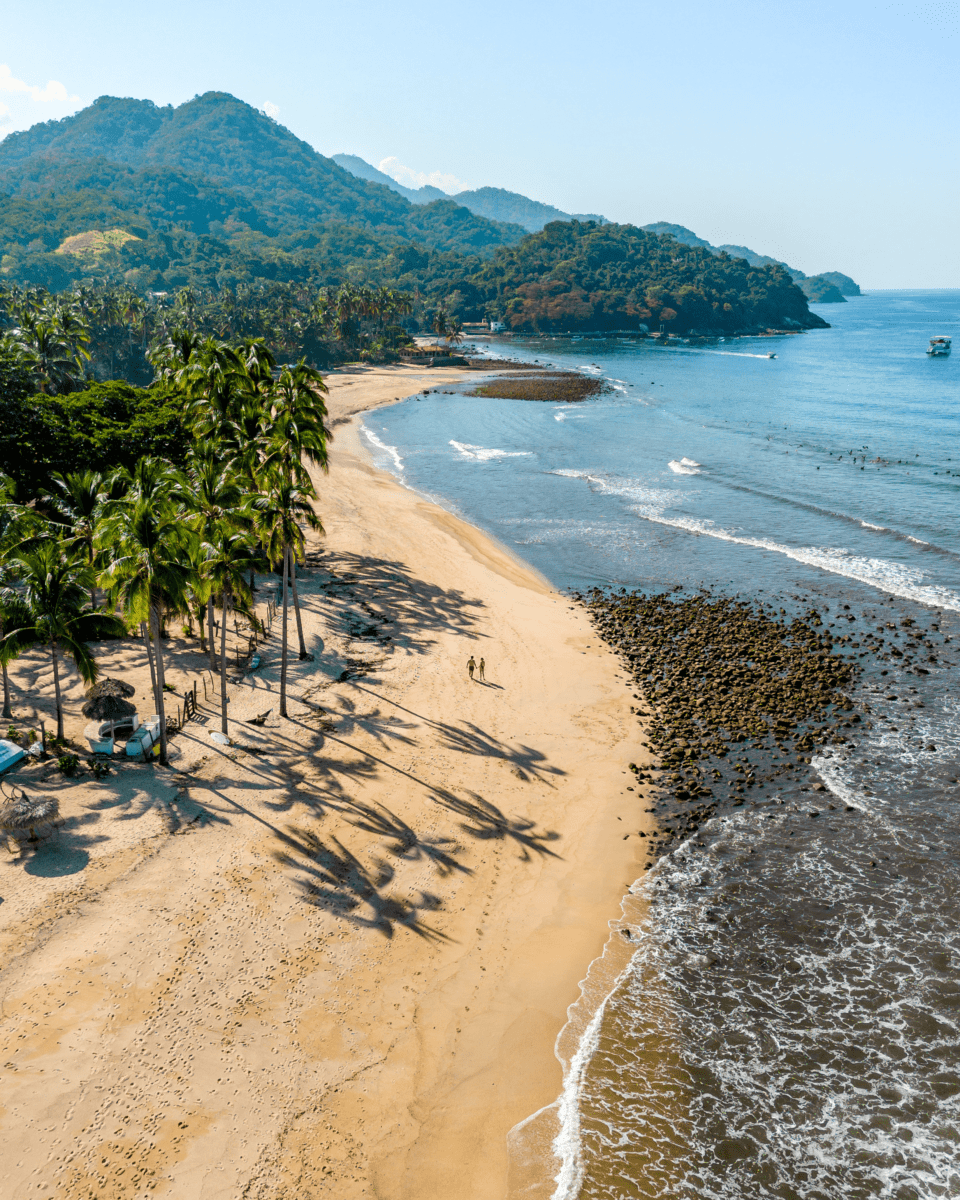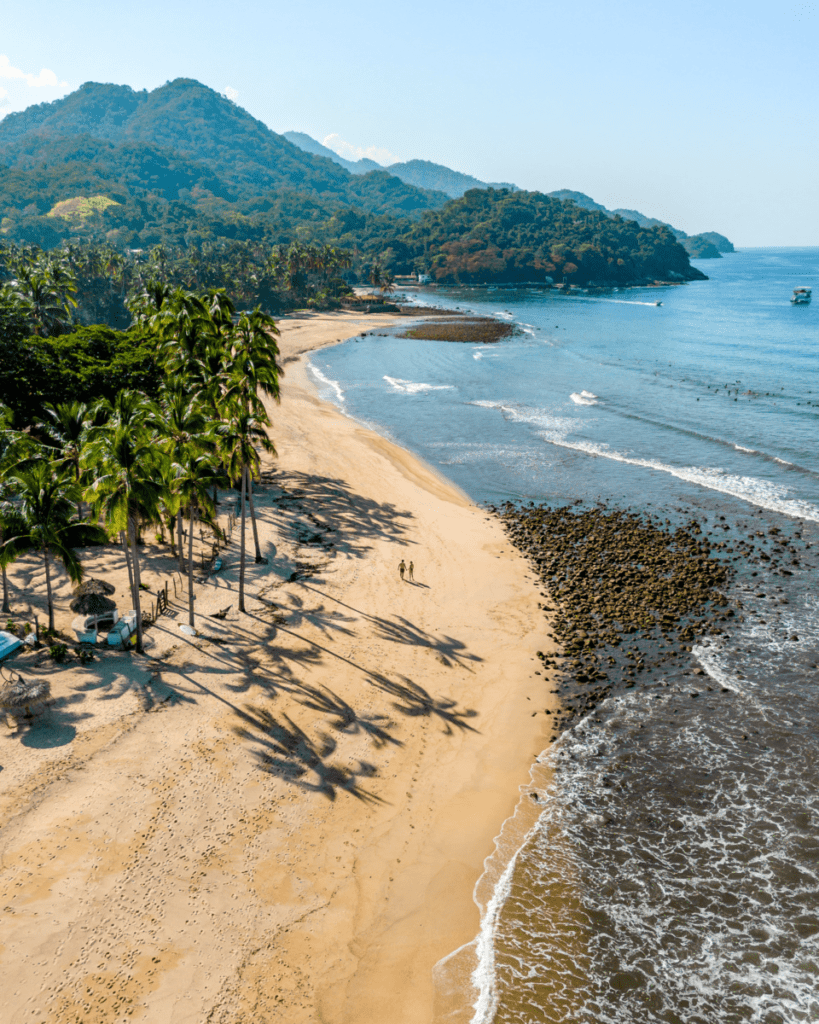 Are Puerto Vallarta Beaches Swimmable?
Yes! You can definitely swim at the beaches in Puerto Vallarta. The beaches are beautiful, and the water is so warm and clear. Here are the top five swimming beaches in the area:
Playa Las Gemelas
Playa Conchas Chinas
Playa Flamingos
Playa de los Muertos
Common Scams to Avoid & Haggling
The mustard scam: With this scam, someone pretends to bump into you and spill mustard (or any kind of sauce) on your back. They apologize and offer to help clean it off you and when they do they pick pocket you. To avoid this, make sure all your valuables are secure and in front of you. For example, don't leave your phone in your back pocket. 
PV Airport scam: As previously mentioned, upon getting off the plane, there are many people holding signs claiming to be associated with your hotel and shuttle service. They'll claim to give you free transportation and great deals on rooms. When this happens it's best to either avoid eye contact and walk past them or just continue to say, "no gracias". They're actually part of timeshares and expensive transportation services and your real shuttles/rides will be outside of the airport waiting for you. Once you get outside you should be good to go.
Timeshare scams: The timeshare scams happen not only in the airport, but also all-around town. You'll know it's a scam when they offer a free meal, free show or a discounted excursion in exchange for you to listen to their one-hour presentation. This presentation can turn into an all-day event about timeshares and if you aren't wanting to purchase a timeshare, you'll be wasting an entire vacation day.
ATM scam: Only use ATMs that have a bank onsite and only during their business hours. Many people mess with the ATMs to get your pin and card info or jam the cash dispenser so that you have to leave the ATM to find help. Always inspect the ATM of any loose parts or items that shouldn't be on them. Don't use any ATMs you see on random street corners or inside stores.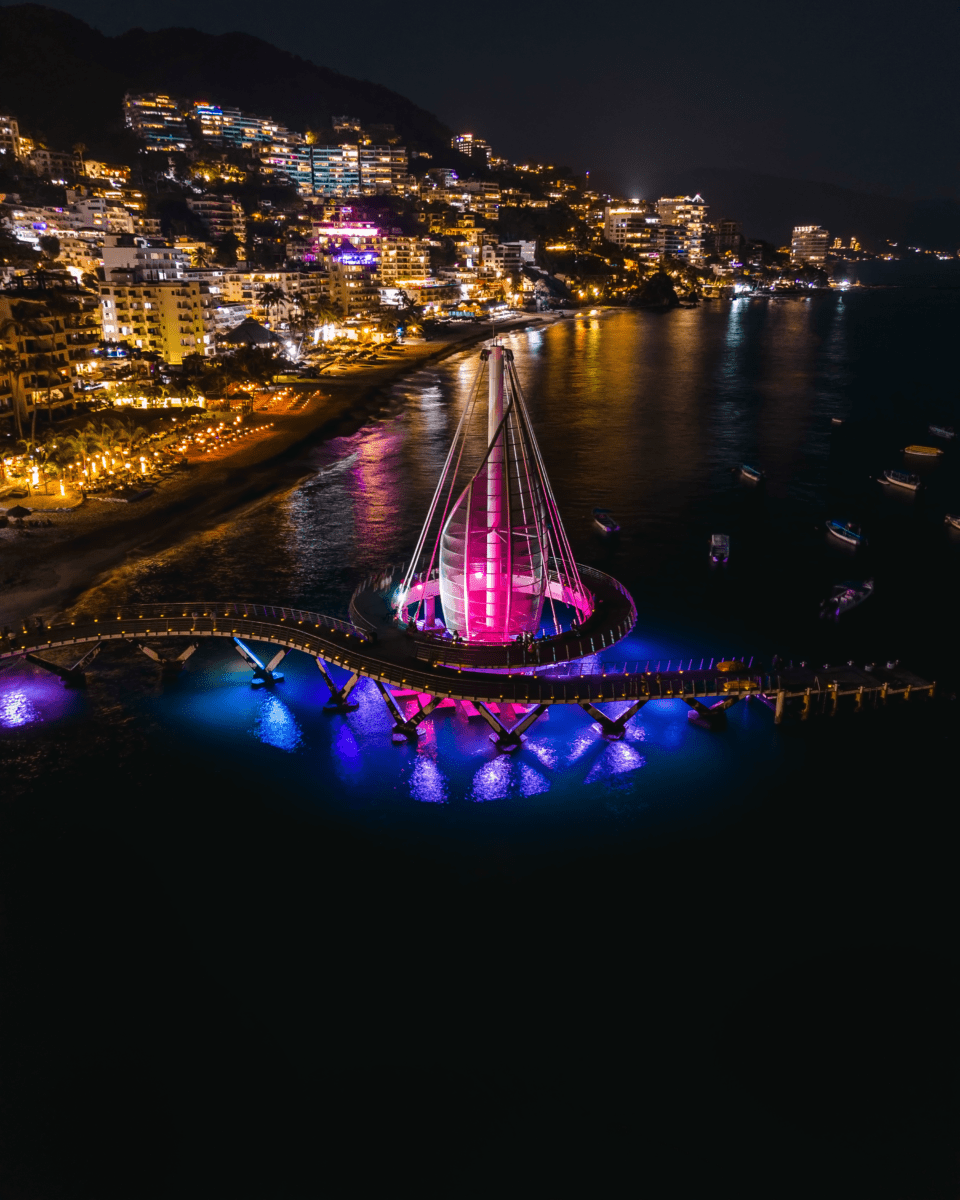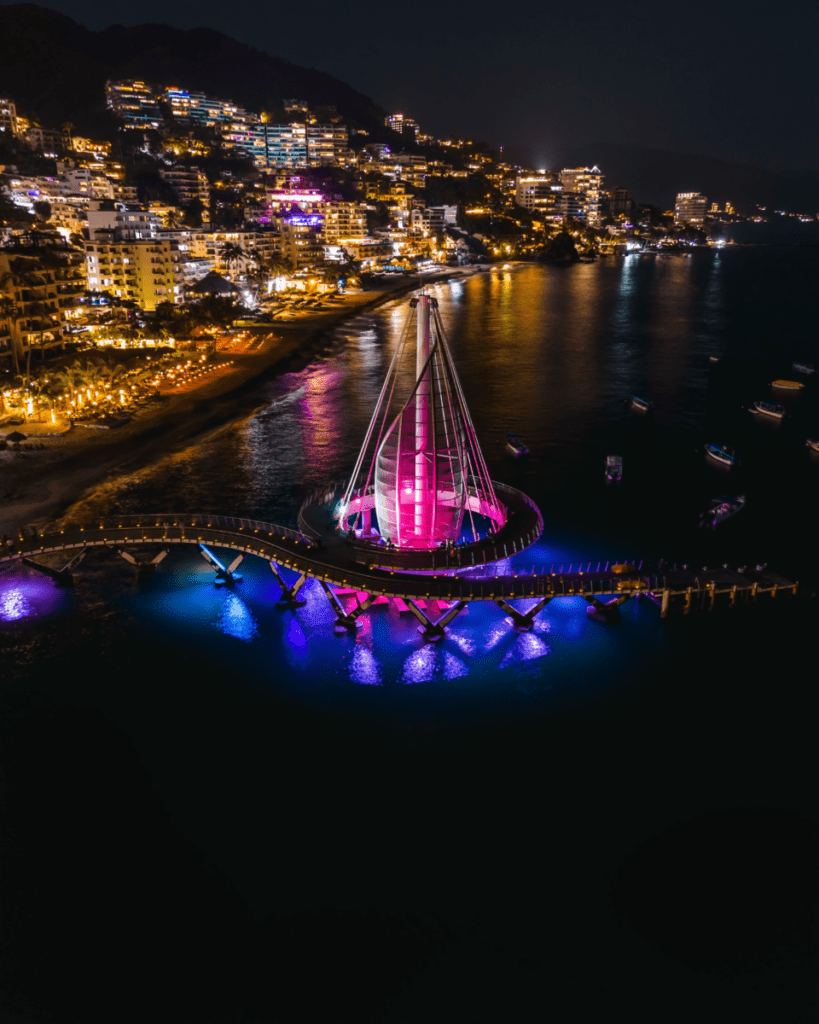 Currency
At the time of writing this, the currency in Mexico is called pesos and 1 peso is equivalent to $0.053 in U.S. dollars. You can check the current conversion rate here. A lot of places such as vendors and transportation only take cash, so we recommend converting some money into pesos at an ATM. Most restaurants take cards, so you won't have to only use cash your whole trip. Just be sure to notify your bank that you'll be in another country.
When converting your U.S. dollars into pesos make sure to get a variety of bills, large and small so you can cover all types of purchases.
When using your travel credit cards in Mexico, make sure to pay in Pesos over your local currency to get the best conversion rate.
Is it Safe to Drink the Water?
Historically, it's known that you should avoid drinking tap water in Mexico. It's a great way to ruin your trip. We recommend buying water bottles or using the hotel refill stations to fill up any bottles you already have rather than risking it. However, Puerto Vallarta has recently spent 6 million in updating their water systems and ensuring their water is pure and safe to drink. With that being said, some of the pipes in the neighborhoods of Puerto Vallarta are still very old and can contaminate the pure water as it flows through. So essentially the tap water is technically safe to drink but it might not be worth the risk.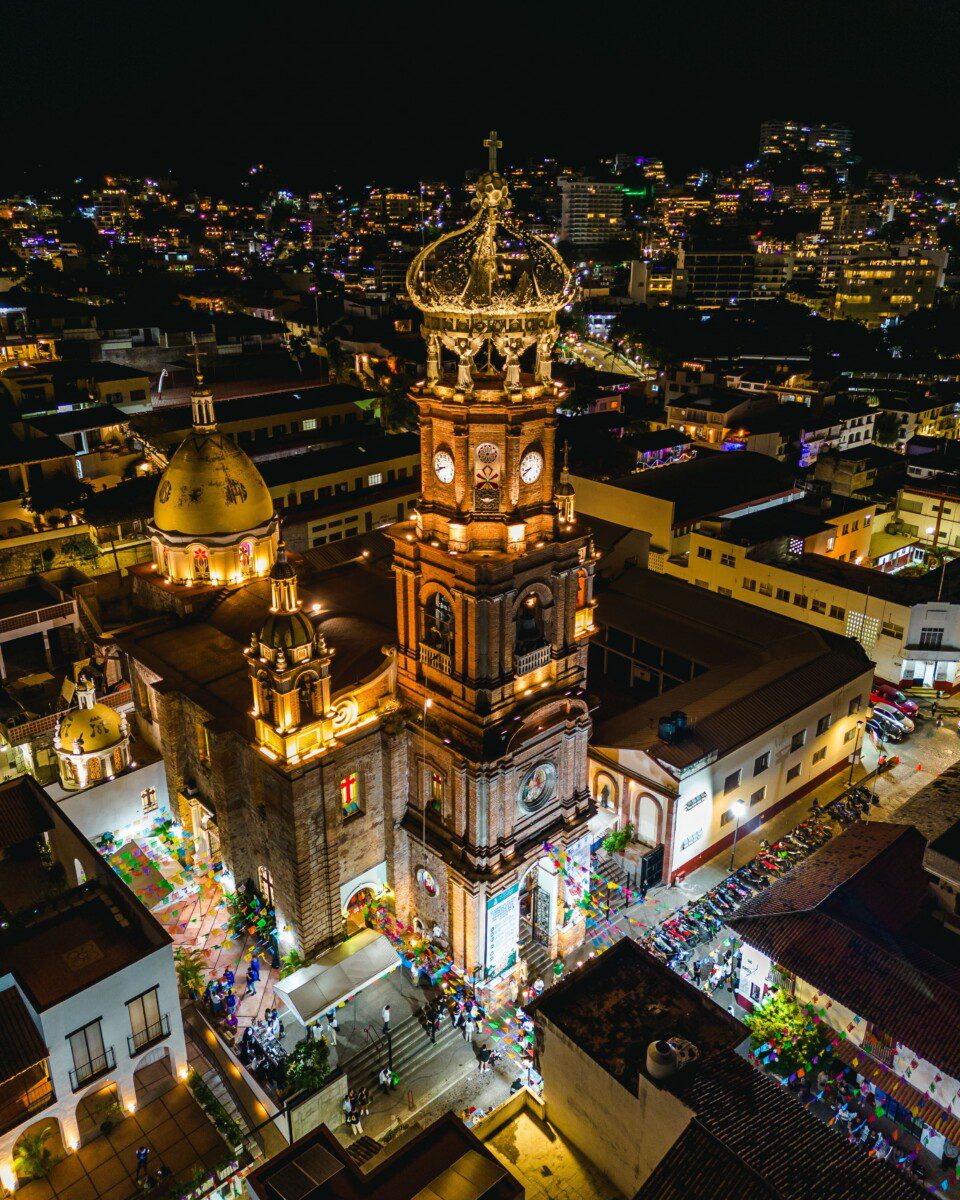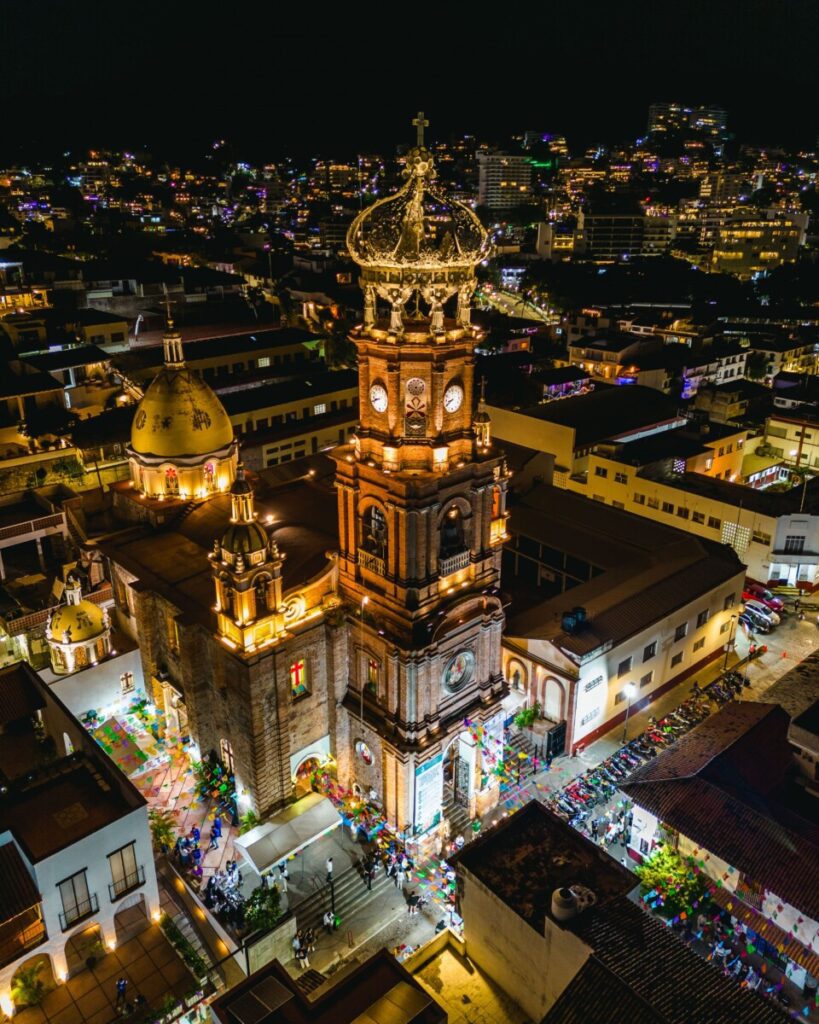 Ready To Plan Your Trip to Puerto Vallarta?
The ultimate question: Is traveling to Puerto Vallarta worth your money? We have to say yes. We've been here multiple times and have stayed in different locations and have never had a bad experience. Puerto Vallarta has so much beauty and so much to explore. We highly recommend visiting this location whether you're a solo traveler, on a friend's trip, with your family, or vacationing with your significant other. PV has something for everyone.