7 Tips for a Memorable Visit to Santa Cruz Beach Boardwalk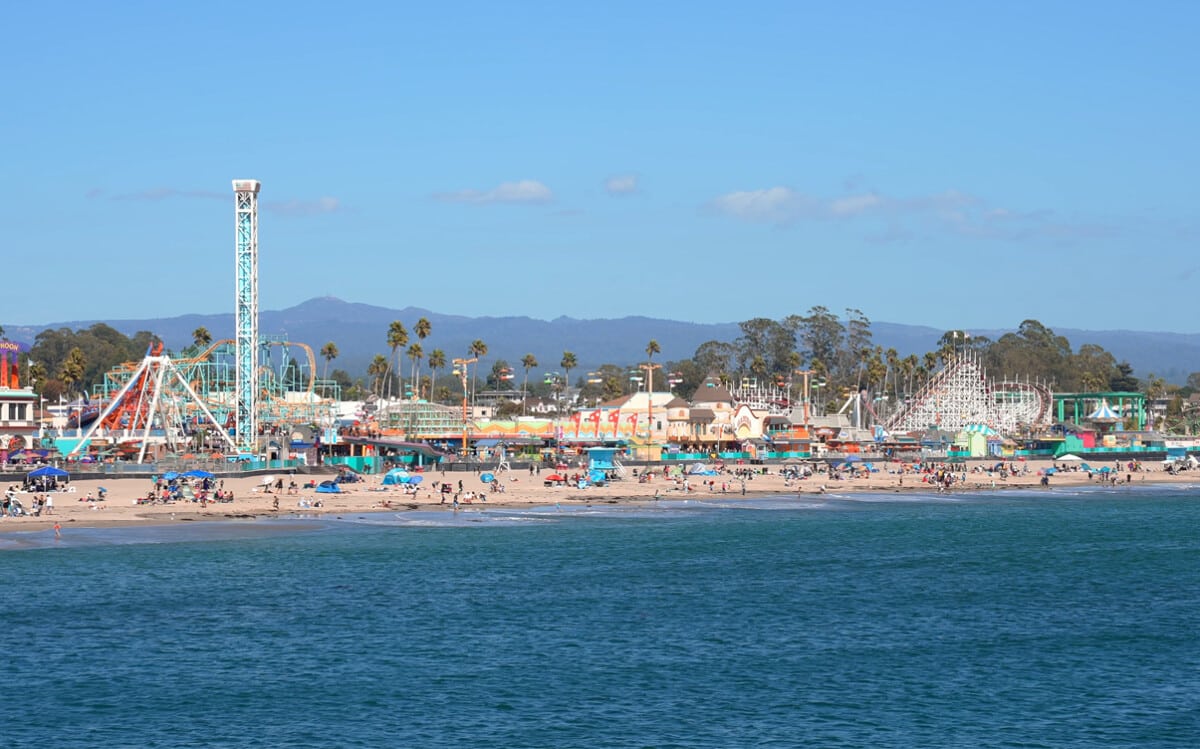 In just a few short years, we've visited such far-off locales as Iceland and Switzerland, we've hiked dozens of national parks, we've visited 18 states, and we've seen everything from impressive mountain peaks and waterfalls all the way to hidden lagoons and impressive art installations.
Sometimes, though, it's not about the adventures we go far afield to see; it's about the things we can do in our own backyard. After all, it's not every day that you get to hop on a plane and fly across the ocean. Any seasoned adventurer knows that there's always something to do nearby; you just need to know where to look and how to make the most out of your adventure.
Today, we're looking at one of those smaller-scale adventures. The Santa Cruz Beach Boardwalk isn't exactly a hidden gem or an off-the-beaten-path experience. In fact, it's one of the most popular tourist attractions in the Bay Area. That doesn't make it any less special, though, and it's still an incredible and enjoyable experience if you know what you're getting into and how to make the most of it.
What is the Santa Cruz Beach Boardwalk?
If you're not familiar with the Boardwalk, you might be thinking it's just that: a scenic boardwalk along a stretch of sandy beach. The reality is, while it may have started life as a boardwalk and casino, it currently wins national awards as an amusement park.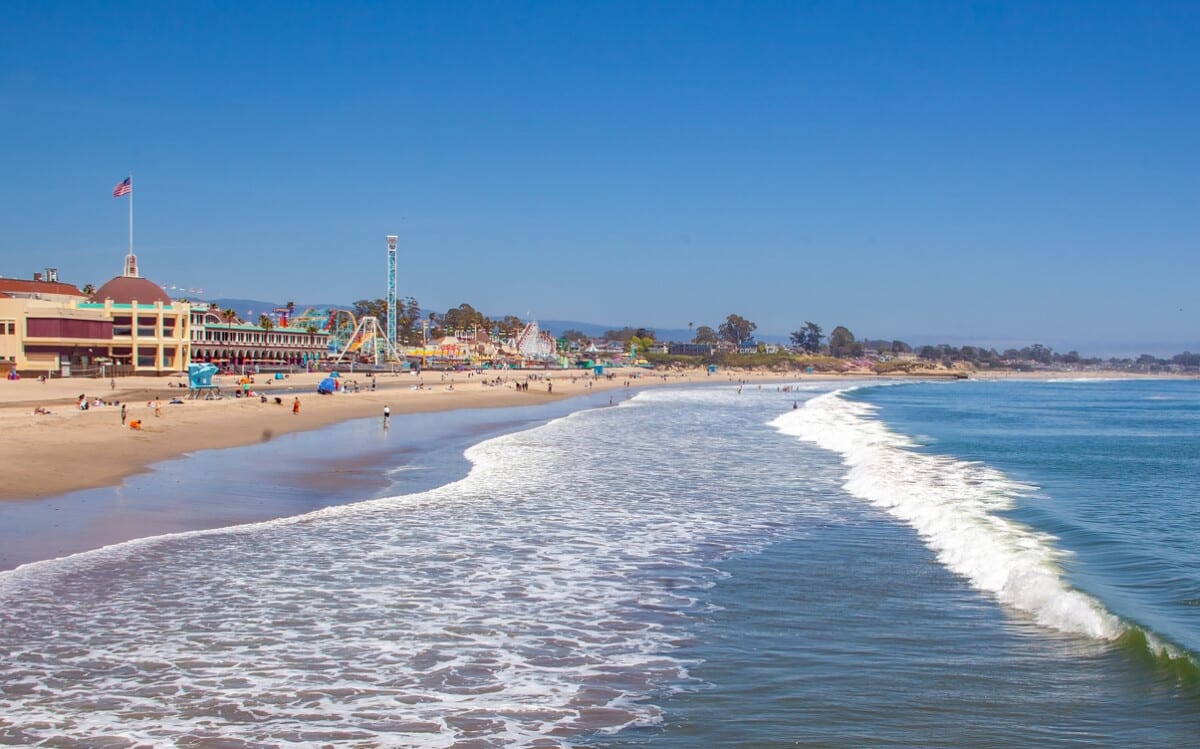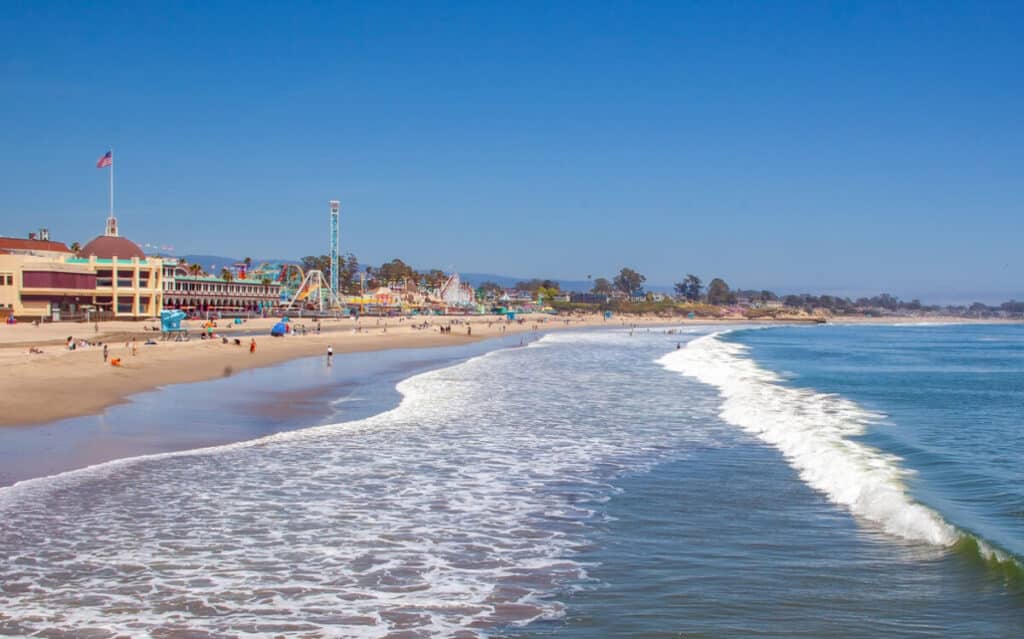 That's right; the adventure you'll have at the Santa Cruz Beach Boardwalk is a family-friendly outing, a combination of a day at a beach and a day at an amusement park. Opening in 1907, the Boardwalk has been a family-friendly establishment for decades, and it's one of the only seaside amusement parks on the West Coast. It's also home to one of the last remaining wooden roller coasters, the Giant Dipper, which has been in active use since 1924.
Vital Information:
Calendar and Hours. The Boardwalk's schedule is complex, with different sections of the park open and active at different times. Always check the calendar to make sure everything you want to see and do is open on your chosen dates.
Tickets and Pricing. The Boardwalk, beach, and park as a whole are open to the public and free to visit. However, parking has a fee when the rides are open, and you need tickets or passes for the rides themselves. There are a variety of ticket options to browse, so pick the one that suits your needs.
Photography Information. Drones, in general, and drone photography are not allowed on the Boardwalk. Tripods are only allowed with permission. Photography isn't allowed on the rides, either. Everywhere else, casual photography is allowed.
If you have any questions, you can browse the official website or drop us a line with your questions, and we'll see if we know the answers.
So, if you're planning to visit the Santa Cruz Beach Boardwalk, you want to make the most of your visit. How can you do it? Here are our seven vital tips to make the most of the park and make sure your visit is memorable in all the best ways.
1. Plan Ahead
One of the best things you can do is plan ahead to make the most of your visit. Are you going to be visiting for one day, going back each day for a weekend, or spending even more time leisurely exploring the Boardwalk and surrounding Santa Cruz?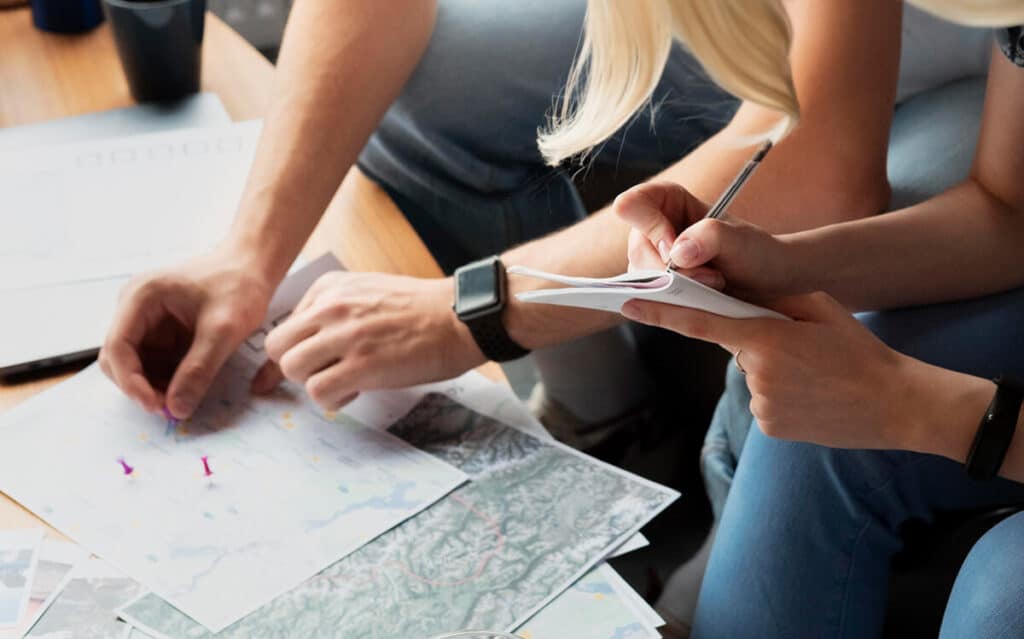 Things to know include:
Where you'll be staying for your trip. The Boardwalk isn't a park where you can camp, so you'll need to find somewhere else to stay, like one of the local hotels.
What kind of schedule you want to plan. Some people like developing complete itineraries, while others just want to hang out and play it by ear. At the very least, you should know what major events are happening and when and what sorts of things you want to make sure you do, like riding the Giant Dipper.
What passes you'll need. Nothing puts a damper on a day at the park quite as much as having to spend time waiting in line to get passes, especially when you can just buy those passes ahead of time on the internet. Pick something that covers most of what you want to do so you don't feel pressured to skip anything because you'd need to wait for a pass.
Pick where you'll park. Adjacent parking is available but can be expensive. Downtown parking is also available, with a shuttle to take you to the Boardwalk. Alternatively, if you're lucky, you can find free parking on East Cliff Drive.
Having a plan can take a lot of the stress out of a visit and help prevent feeling like you missed out on the cooler things you'd want to do on a shorter trip.
2. Arrive Early
One of the best tips we can give you for a visit to any public attraction, whether it's an amusement park, an art installation, or a state park, is to arrive early.
Boardwalk peak hours can vary depending on the time of the year, the attractions that are open, and the special events happening on the Boardwalk. If you want to avoid the biggest crowds, plan to show up early and visit the more popular rides and attractions before the peak. Generally, that peak will be early afternoon, from around 1 pm to 4 pm.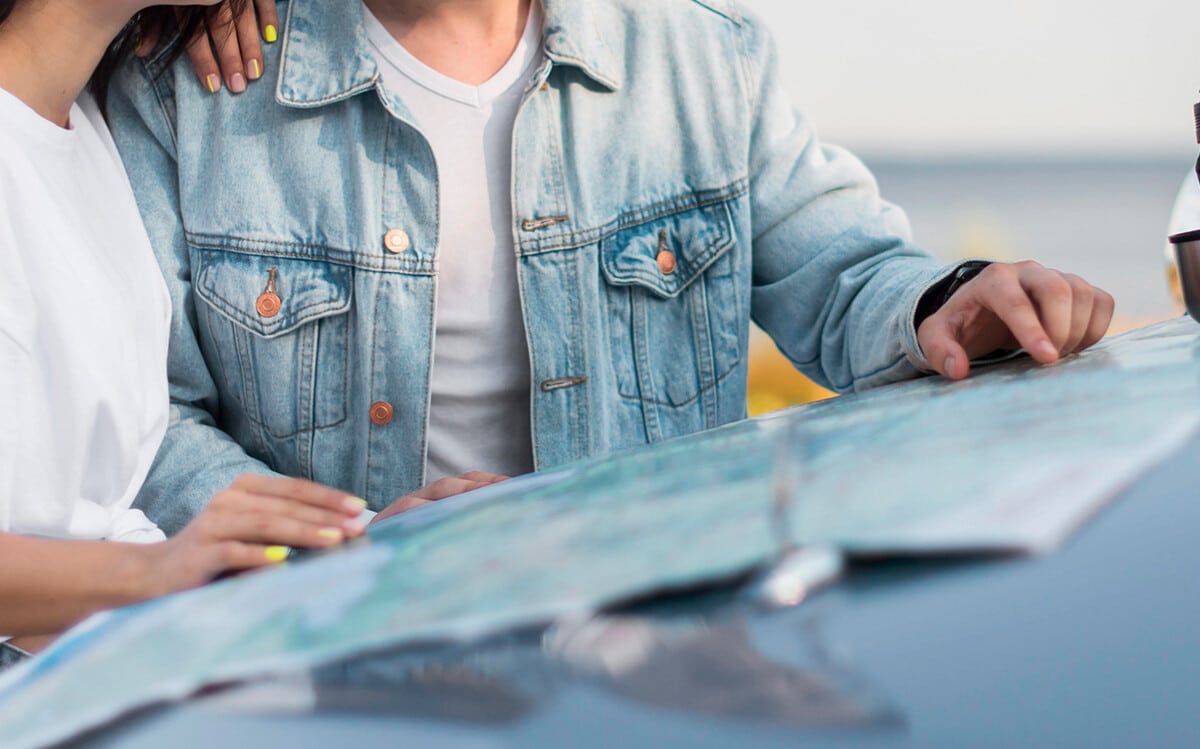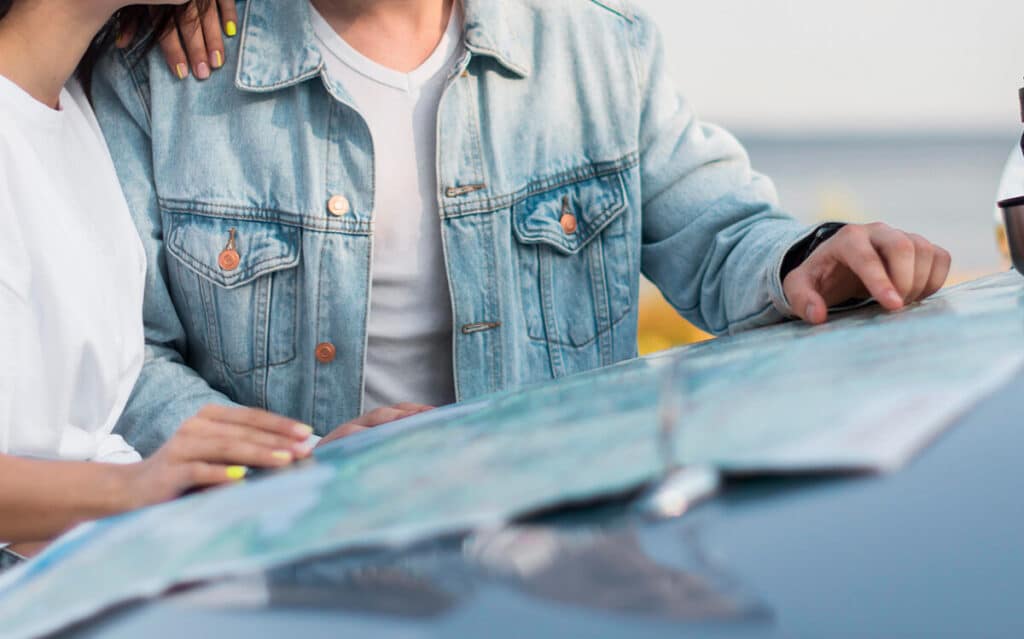 You can't always avoid the crowds, especially if you're trying to visit for one of the special events. You can plan to visit out of the peak season or make sure you visit on a weekday rather than a weekend to try to cut down on some of the crowds.
Even if the pressure of people doesn't bother you, waiting in line is never the best use of your time, which is why planning can be so important.
3. Bring the Right Gear and Supplies
The Santa Cruz Beach Boardwalk isn't a lengthy hike or camp, so you aren't going to be packing in a knapsack full of supplies. You can leave your cast iron and your tent at home. You do, though, still need to pack properly for a day in the sun, on the beach, and in a park.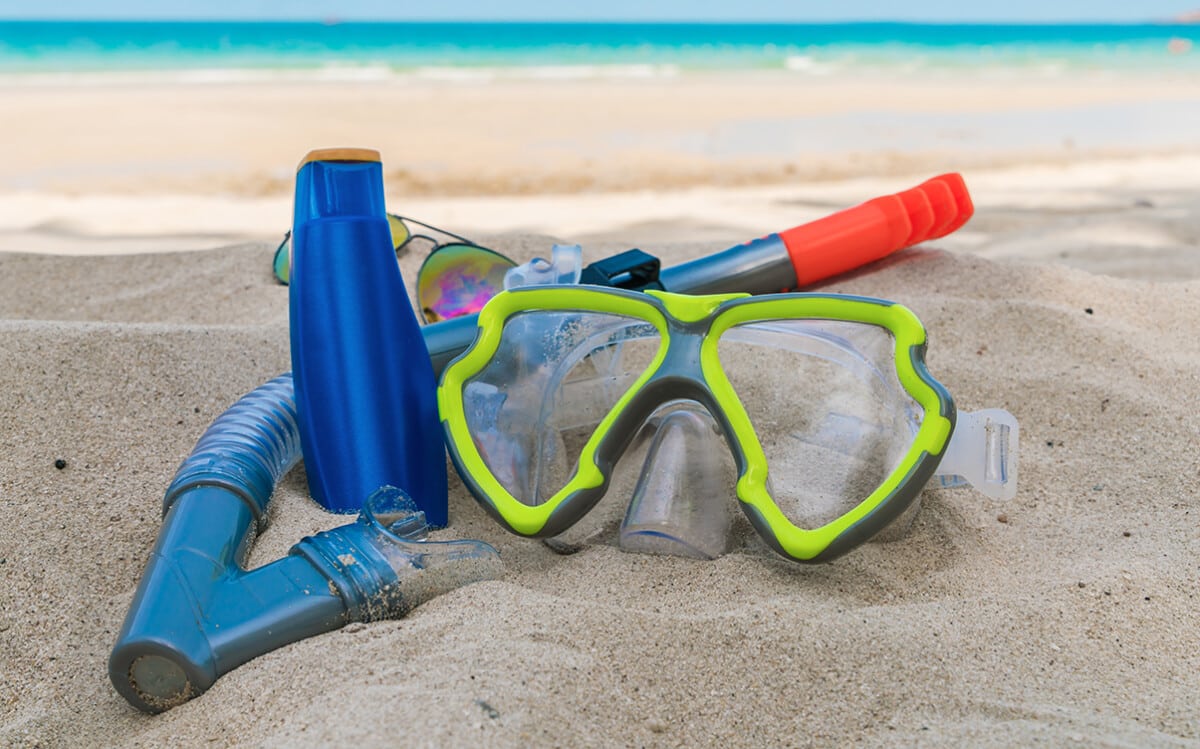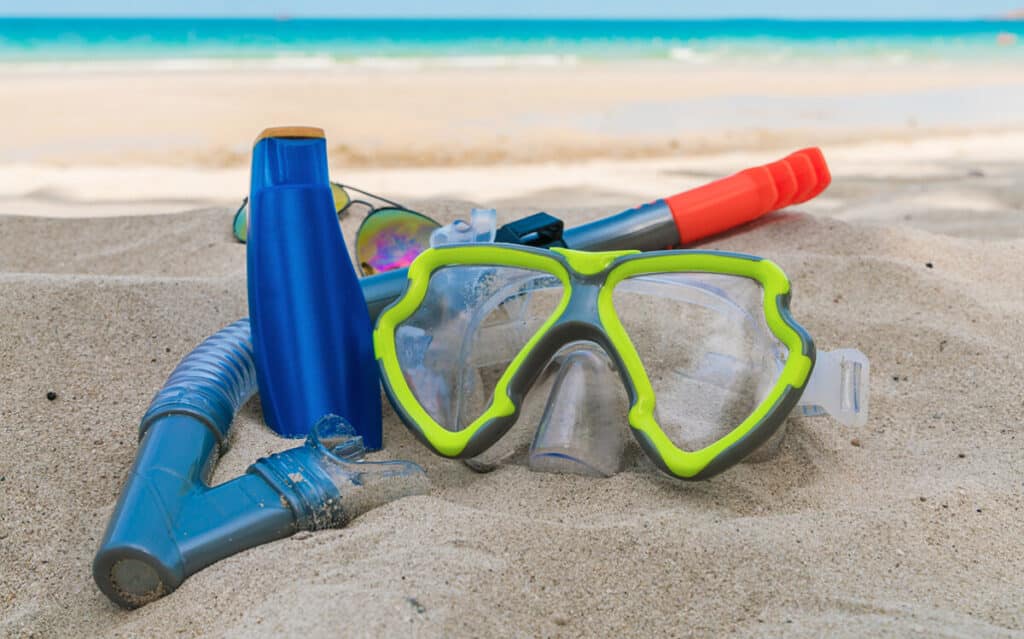 Here's what you should bring.
A backpack to carry all of your supplies. You can't bring it on the rides, but having a convenient carrying bag for the rest of the stuff on this list is essential. The more you have to juggle, the more stressful your visit will likely be.
Layers. Temperatures can vary a lot, from chill ocean breezes and the cooler temperatures of the morning to the building heat on the sand and in the park from the summer sun. Make sure to have layers you can add and remove as needed.
Swimming gear. A swimsuit, a towel, and whatever beach toys you want for your family are all essential if you're planning to spend any time away from the rides and attractions on the beach. A little swimming and sunbathing can be a great break in the middle of the day!
Sunscreen and other sun gear. The California sun is no slouch when it comes to UV rays, so to avoid a painful sunburn, pack sunscreen, a sunhat, sunglasses, and anything else you need to protect yourself from the great ball of fire.
Good shoes. Any amusement park is going to be a day on your feet, and while you don't need heavy hiking boots with traction and grip, shoes with good support can go a long way. You might also want a set of sandals for time spent on the beach, as well.
Other gear may depend on who you have with you and what you plan to do. Bringing some mild entertainment for time spent in line, children's toys for the kiddos, and other gear might be necessary.
4. Bring Snacks
Any amusement park is going to have plenty of places to grab a bite, but a place as popular as the Santa Cruz Beach Boardwalk is going to make it a hassle. Carnival food is great, and there's nothing quite like enjoying a funnel cake on the beach, but the food is both expensive and time-consuming to get. Those food lines can be longer than the lines for the rides!
At the very least, bring some snacks so you can keep your energy levels up in between rides and attractions. Even something as simple as granola bars can be a great option. It's also an excellent idea to have plenty of water on hand. Dehydration is the enemy, after all, and the fountain drinks you can get all around the park are a far cry from what you should actually be drinking during a day on the beach.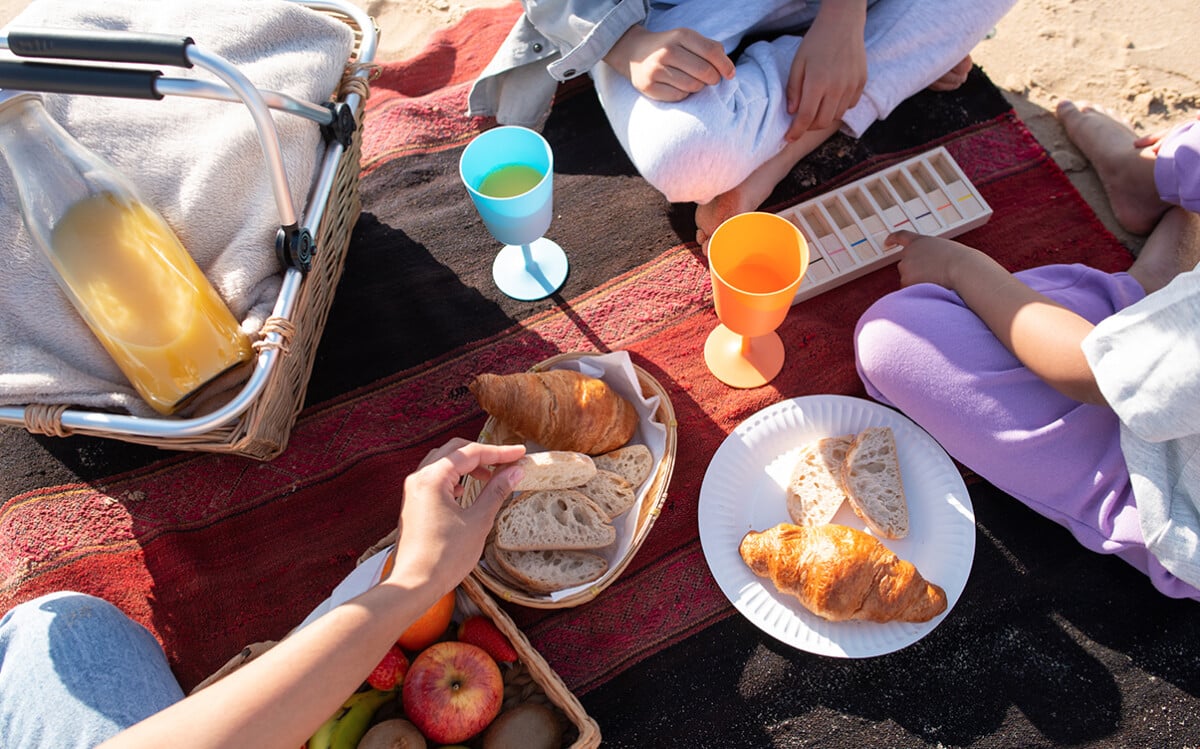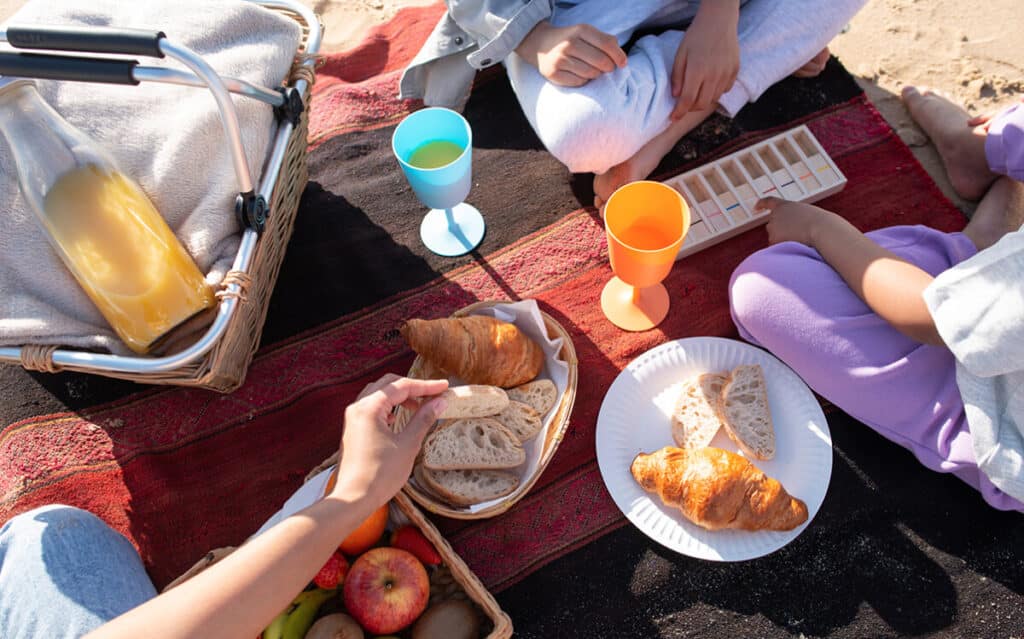 Outside food is not prohibited, so don't be afraid to bring a full picnic basket if you don't mind carrying it around.
5. Don't Miss the Casino Arcade
Neptune's Kingdom and the Casino Arcade are two indoor attractions full of small games and prizes. You can play roll-a-bingo, check out the minigolf course, have fun with a huge array of arcade games, and spend quite a bit of time just hanging out and taking the edge off the sunlight from outside.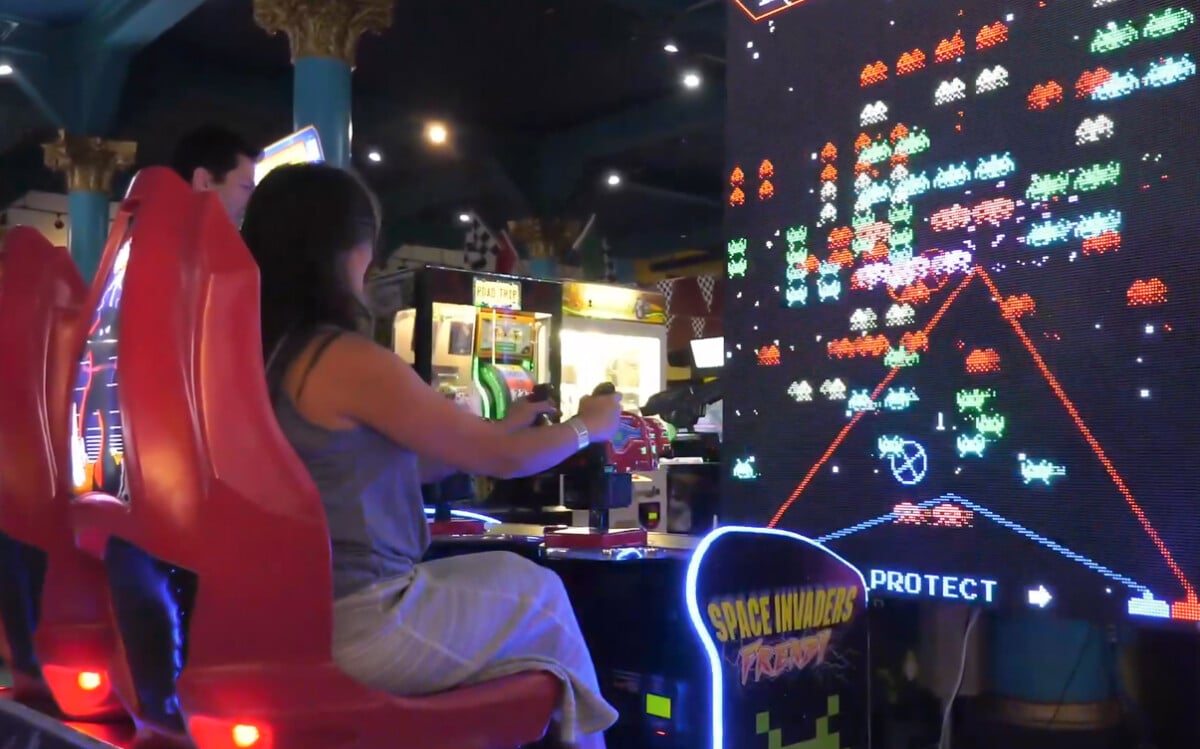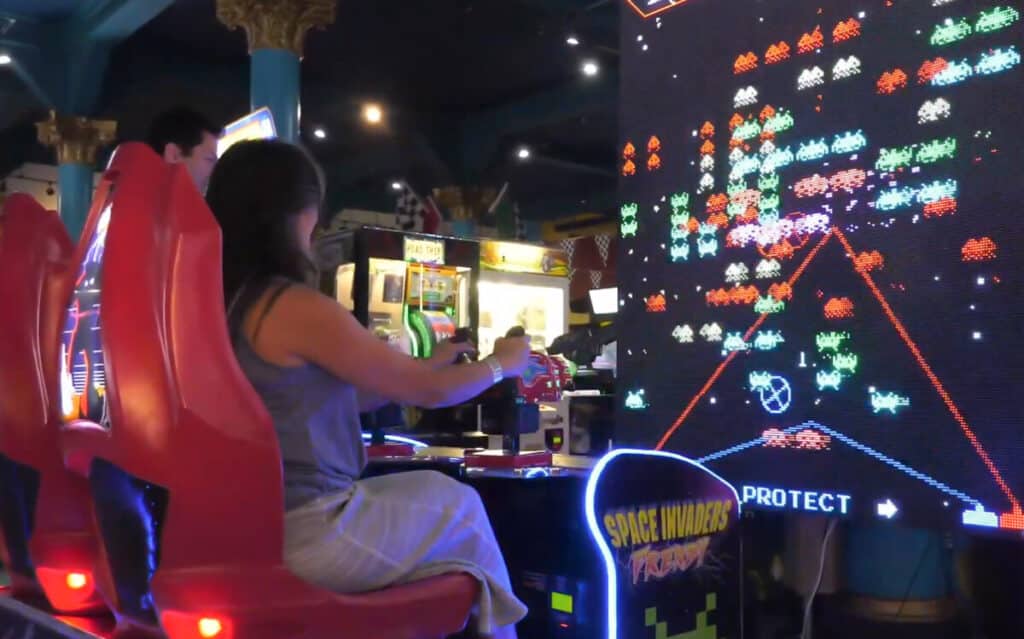 It can be a little crowded, but it's also a good place to hang out in between jaunts outdoors, especially if you're more sensitive to the light outside.
6. Take the Sky Glider
The Beach Boardwalk is a mile long, so you can expect to be walking for at least two miles of distance if you want to see everything. Realistically, you're probably going to start at one end and take a winding path through the boardwalk and park, and you'll probably be pretty tired by the time you reach the far side.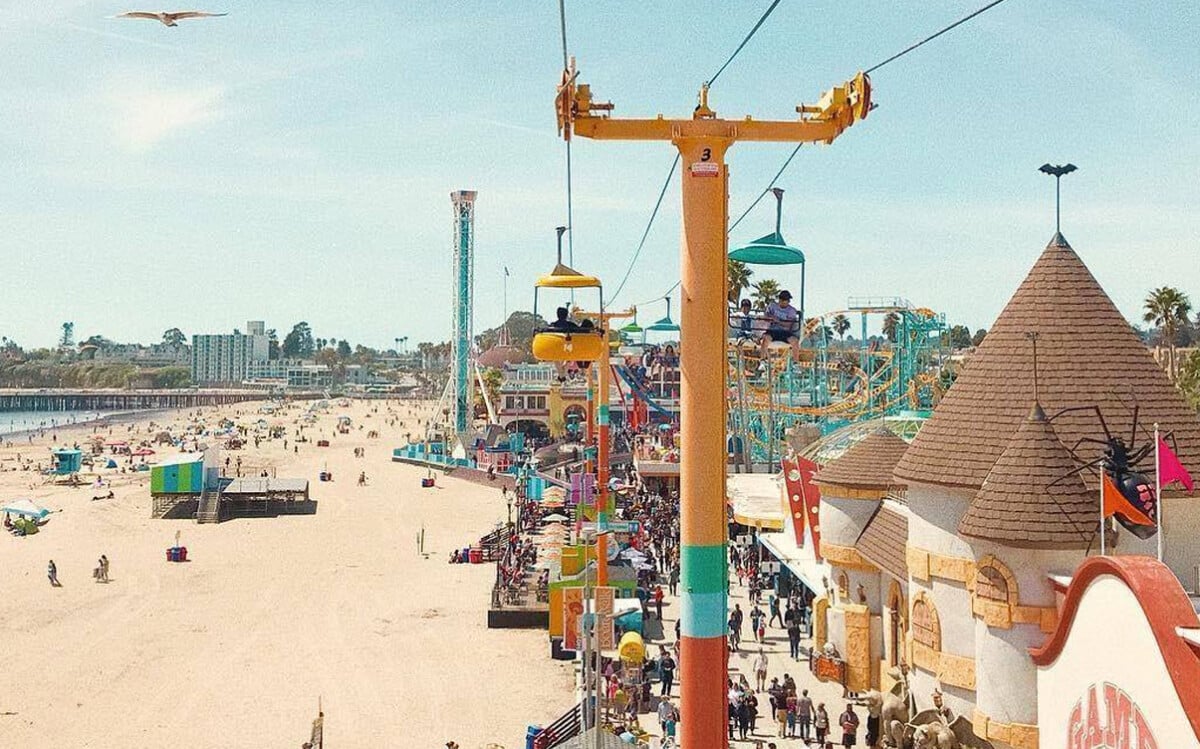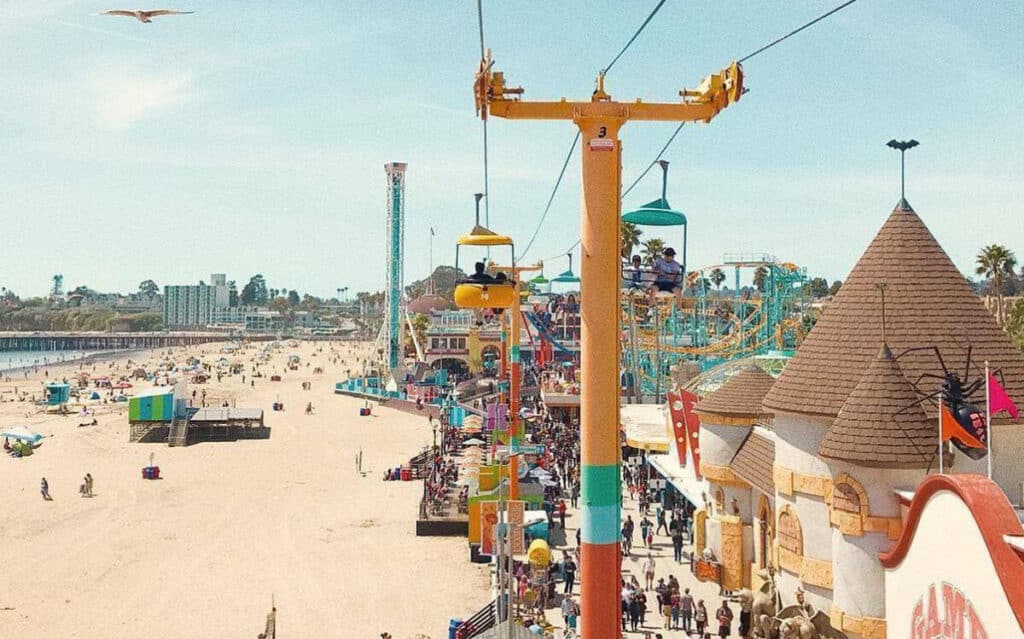 The Sky Glider is a raised tramway you can take to carry you from one end of the park to the other while giving you a fun, sky-high view of the whole boardwalk. Even if you don't need it to save your feet, it's still a fun angle to view the park and look out over the ocean.
7. Plan to Explore Santa Cruz
While it's not part of the Boardwalk itself, Santa Cruz has a lot more to offer than just the amusement park. The Beach Boardwalk portion of the beach isn't even the best beach in the area. Cowell Beach and the Wharf are a fun and scenic stroll, the Seabright beach is just across the river, and the Museum of Natural History is right there to visit as well. You can even keep on going in either direction and check out things like the Walton Lighthouse or Seal Rock.
Further up in the city, you also have the riverwalk, which leads all the way up to Henry Cowell Redwood State Park, also known as the Garden of Eden Park. For something a little further afield, there are even adventures like the Channel Islands to visit. There's so much to do and many more outdoorsy adventures to have in the surrounding area that sticking just to the boardwalk almost feels a little restrictive.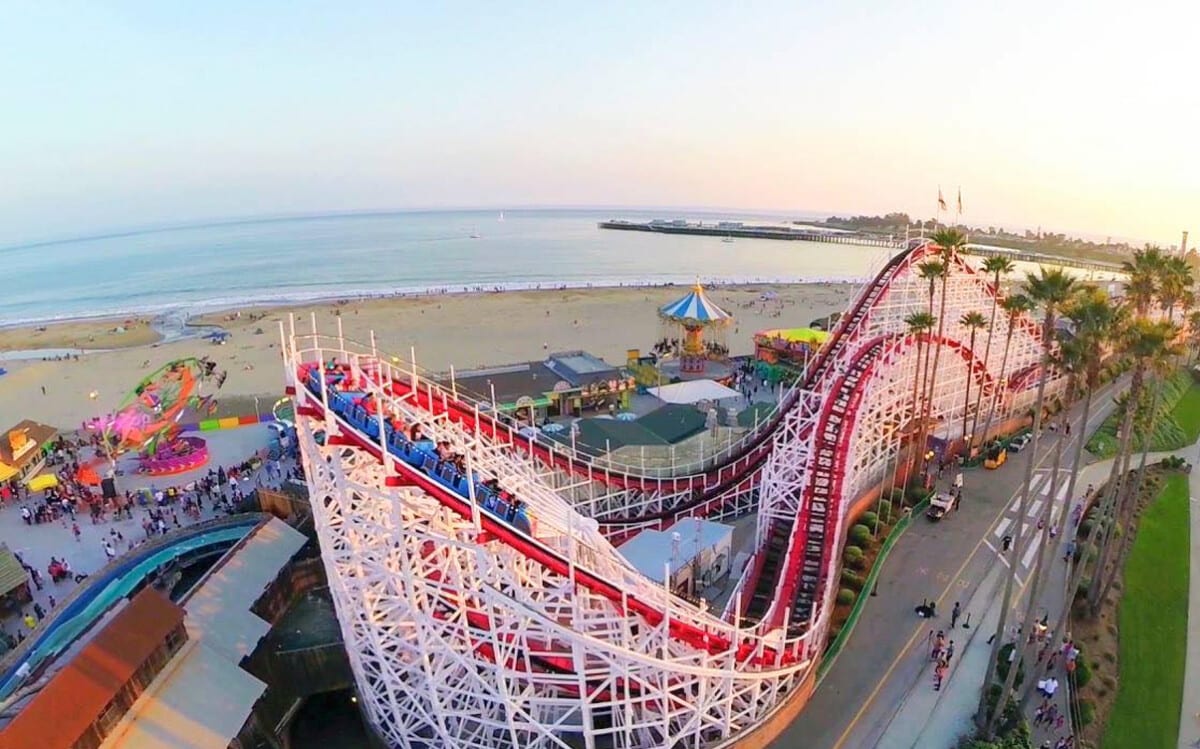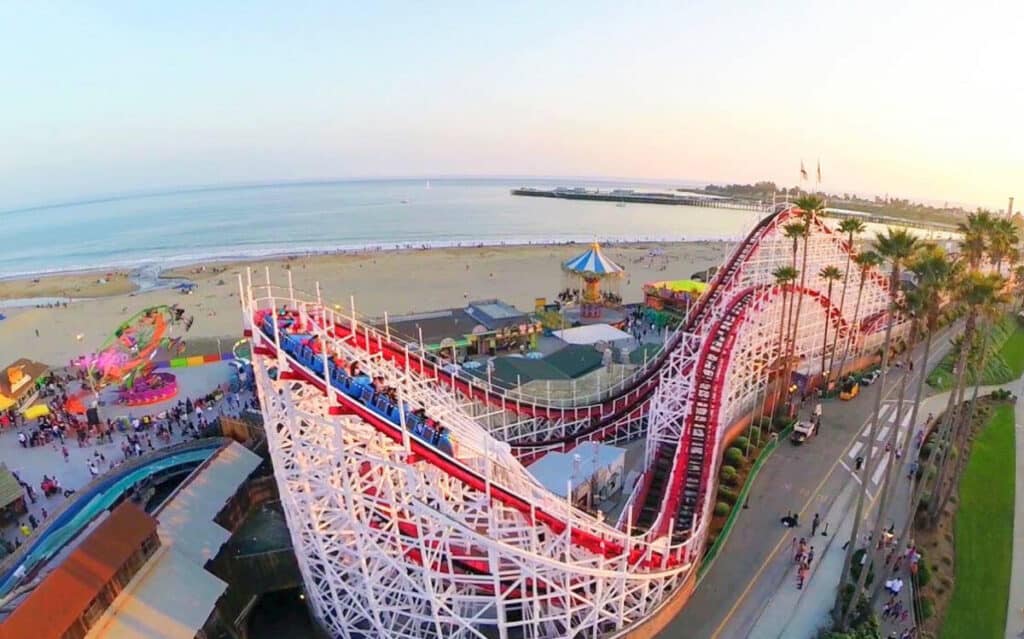 Basically, just don't be afraid to stray away from the Boardwalk itself and check out some of the surrounding area. There are plenty of hidden gems, sights to see, and things to do all throughout Santa Cruz.
If you're visiting the Santa Cruz Beach Boardwalk, why not tell us all about your adventure? We love to see the things our fans get up to; sometimes, they even inspire us to take on new adventures ourselves! Just drop us a line in the comments with your story. When you're done, there are plenty of other adventures in California and beyond, so check out the rest of our blog for ideas!
Do you have any questions about the Santa Cruz Beach Boardwalk? Are you looking for any additional tips and tricks to make the most of your day? If so, be sure to let us know! We'll be more than happy to help you out however we can.