What Are the Best Long Distance Hiking Trails in California?
Published on June 16, 2023
|
Hiking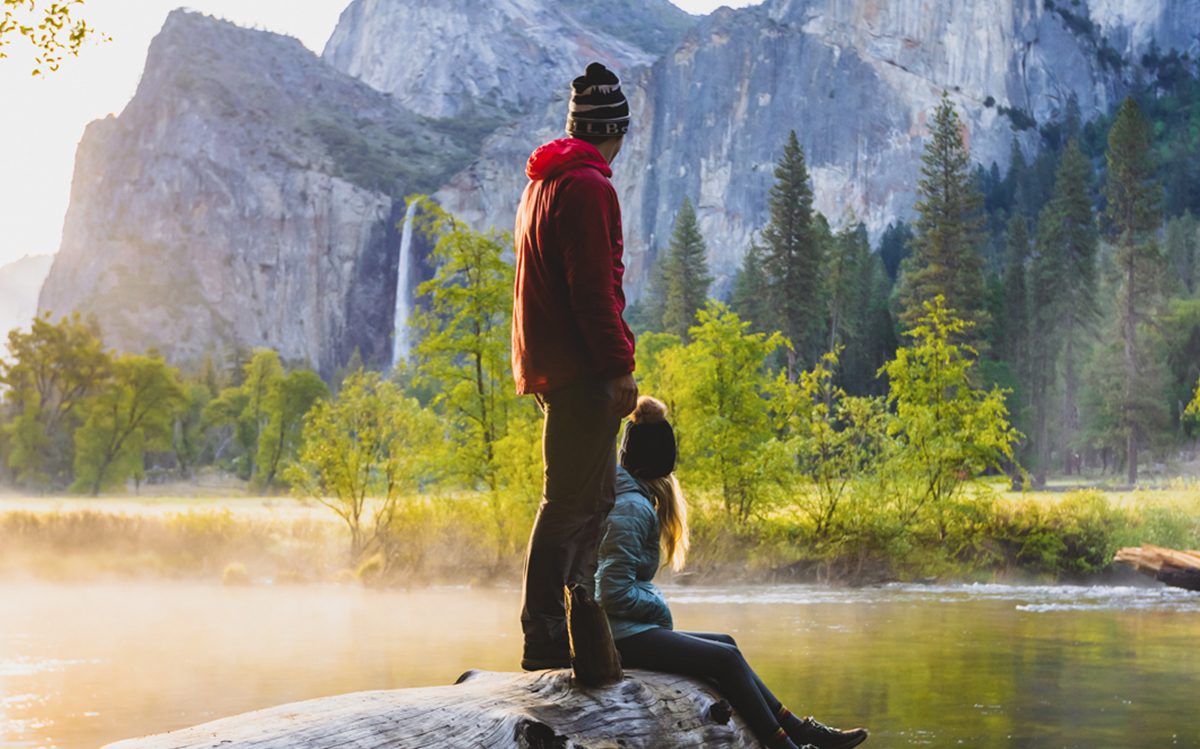 Long-distance hiking can be a fun and exciting adventure, if you prepare for it correctly. California is packed full of lengthy trails and routes through various state and national parks, and the scenery is absolutely gorgeous and well worth the effort. But – and this is important – you need to make sure you're prepared for a long-distance hike so you don't find yourself stranded and unable to continue.
Once you're experienced and prepared, though, long-distance hiking is some of the most soul-growing and mind-opening experiences you can have. Seeing parts of the world that many people never dream of, experiencing nature almost untouched by humanity, and putting your mind and body to the test – not to mention disconnecting from the press of modern living – makes it a powerful and life-changing hobby.
Safety and Preparation for Long-Distance Hiking
Long-distance hiking is an absolute joy, but it's also a challenge. You need to be prepared for full days or multi-day trips, which means everything from packing the right gear to knowing the weather and the kinds of conditions you're likely to experience.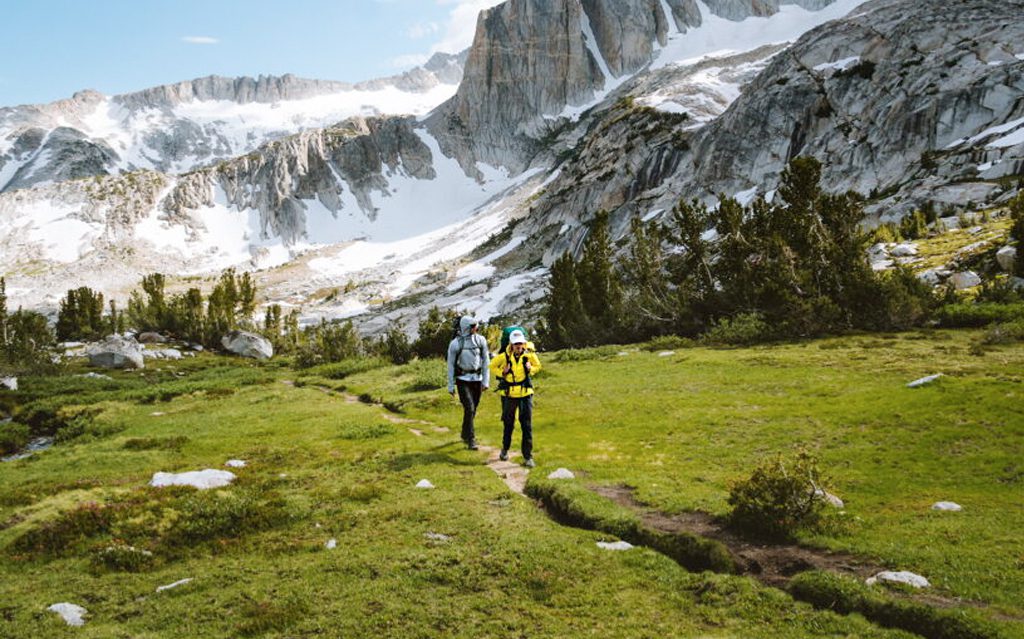 Luckily, we have a ton of great resources for you to prep, and a bunch of tips built from first-hand experience.
Know the weather ahead of time. California has a lot of sunny weather, so you'll want to make sure to have plenty of sunscreen and protective clothing. We have a lot of experience in trying out and reviewing different gear, so if you have any questions, drop us a line.
Have a backup plan. California wildfires have been getting worse and worse each year and can spring up from a spark to a thousand acres in a day. Make sure you have some way to keep tabs on the news and a plan to get out of the area if the worst happens. Hiking outside of fire season is a good idea too. Many hikes are also one-way, so make sure to plan a shuttle or taxi to get back home when you're done.
Similarly, make sure someone who isn't on the trip with you knows where you are and when you should be at various milestones, including home. You don't want to end up lost and realize no one will know you're gone for weeks. It's always a good idea to have an itinerary to leave behind with someone before you go.
Wear good shoes. A lot of California trails have loose stones and some degree of climbing involved, especially the long-distance trails. We've gone through dozens of pairs of hiking shoes and boots and have reviewed our favorites right here. Good shoes are an absolute must-have for even mid-distance hikes, and we can't imagine trying a long-haul hike without them.
Make sure you have the Ten Essentials covered. They are: Navigation, sun protection, insulation, illumination, first aid, fire, repair kits, nutrition, hydration, and shelter. The longer your hike, the more you need in every category to make sure you're safe in any emergency situation. We have a ton of advice throughout this blog on every one of the ten essentials, so browse around or ask us for tips.
The importance of water cannot be overstated. Bring at least a liter of water per person per two hours on the trail. Dehydration hits faster and harder than you would ever expect. Nutrition to keep you moving is also critical.
Leave No Trace. The beauty and splendor of California's trails is awe-inspiring, so make sure you're doing your part to leave that beauty for the next hikers too.
Southern California is our home base, but we've been all up and down the coast and have hiked dozens, if not hundreds, of trails of all different lengths and challenge levels throughout the state. With that experience in mind, here are our favorite long-distance hiking trails in California.
Other Guides to California Hiking and Adventures
Before digging into the specific trails we recommend, here are a few other California-centric guides you might be interested in if you decide long-distance hiking isn't for you.
The best hiking trails in Santa Barbara is our rundown of our home base, with our favorite trails and some of the ones where we got our start hiking. There's a lot to do here for people of any skill level and plenty of adventures to be had, even if you don't want to go hiking.
Conejo Valley is just outside L.A., making it a great, easy trip for tons of people who want to go on an adventure close to home. With some easy and some harder trails to hike, there's something there for everyone, and it's a place we just can't stop thinking about. Give it a try, and let us know what you think!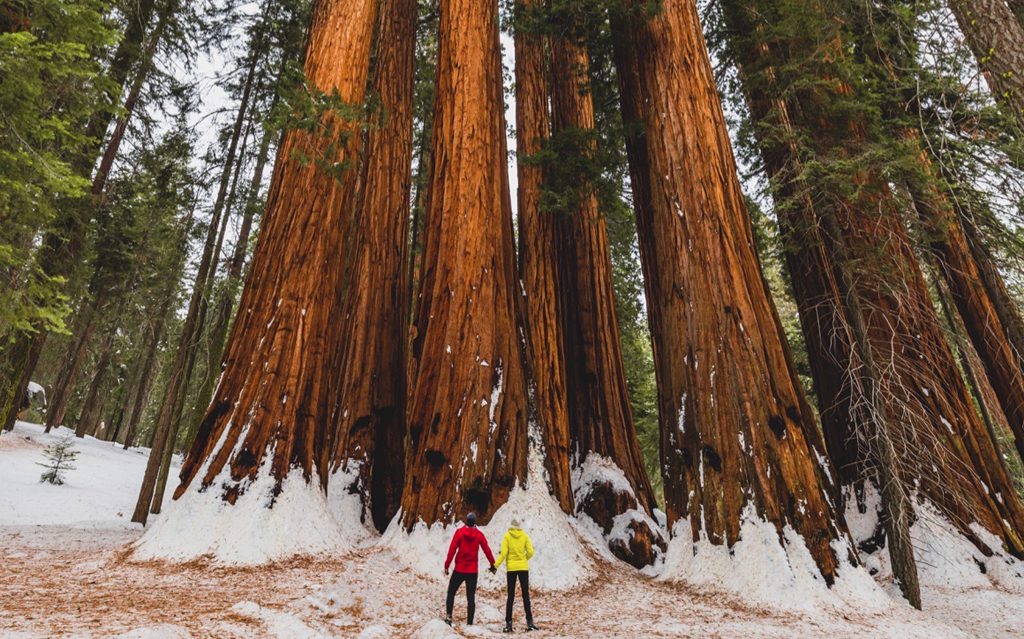 Sequoia National Park and the nearby King's Canyon National Park are packed full of cool trails and places to explore. You could easily spend weeks wandering, camping, and enjoying the sights and adventures, all while still leaving more to find the next time you visit. Our deep dives cover so much they warrant individual posts; that's how much there is to do.
Finally, Death Valley isn't for the faint of heart, but the stark beauty of the desert brings more to the table than most people would dream. It's a completely unique experience right here in our own backyard, and while you very much need to prepare for the trip, it's definitely worth it.
Now, about those long-distance trails. Which ones are the best? While it's at least somewhat up to personal preference, here are the ones we most recommend.
John Muir Trail
Sporting some of the most beautiful mountain scenery available in California, the John Muir Trail is 211 miles long and runs from Yosemite to Mount Whitney in the Sierra Nevada range. It's mountainous, obviously, and the elevation is fairly high above sea level, so make sure you're prepared for the challenges the elevation can pose.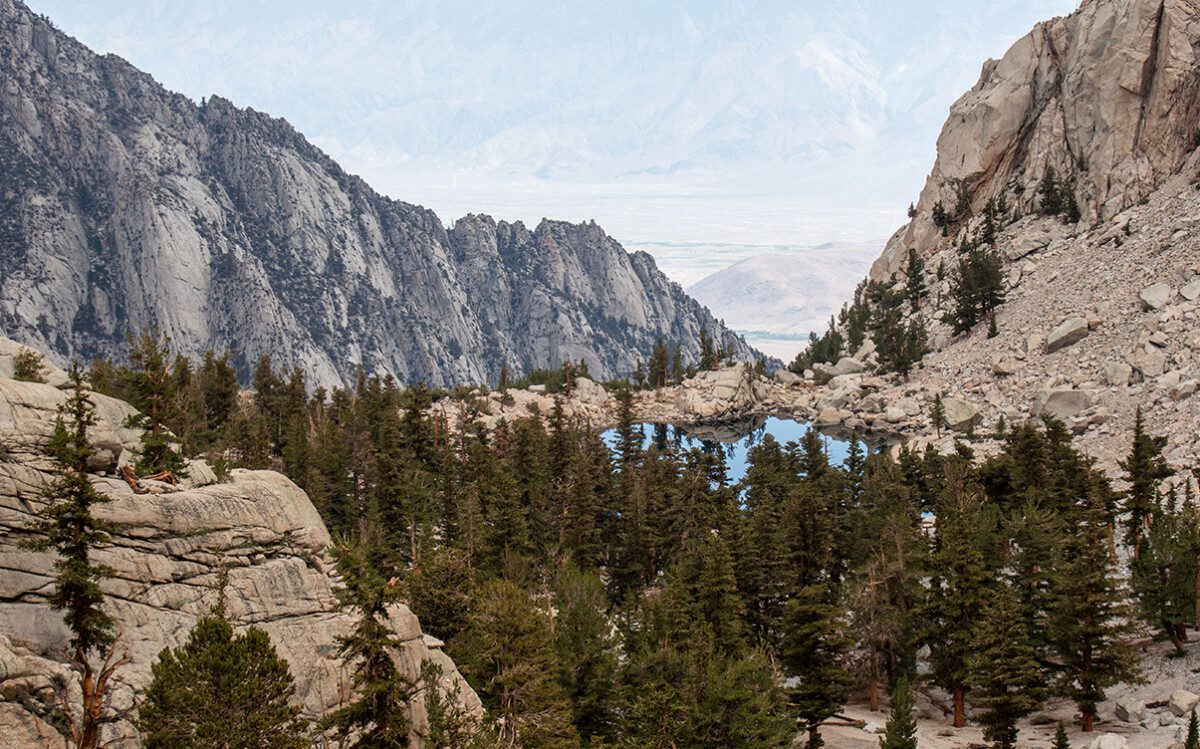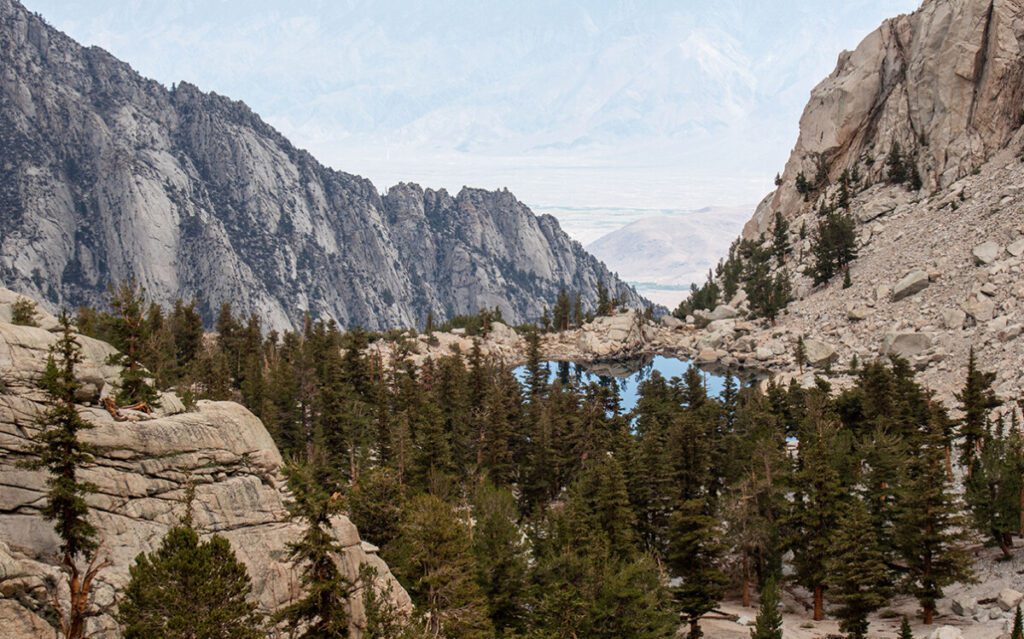 The Pacific Crest Trail Association has a ton of resources on this trail available for any hikers wanting to make the trip.
El Camino Real Walk
Also known as the California Mission Walk, this trail is a 600-mile thru-hike that takes about two months to complete. It's a unique and surprisingly reverent hike that travels from Mission to Mission along a commemorative trail. If you're interested in the Spanish history of California, this is an excellent trail to follow.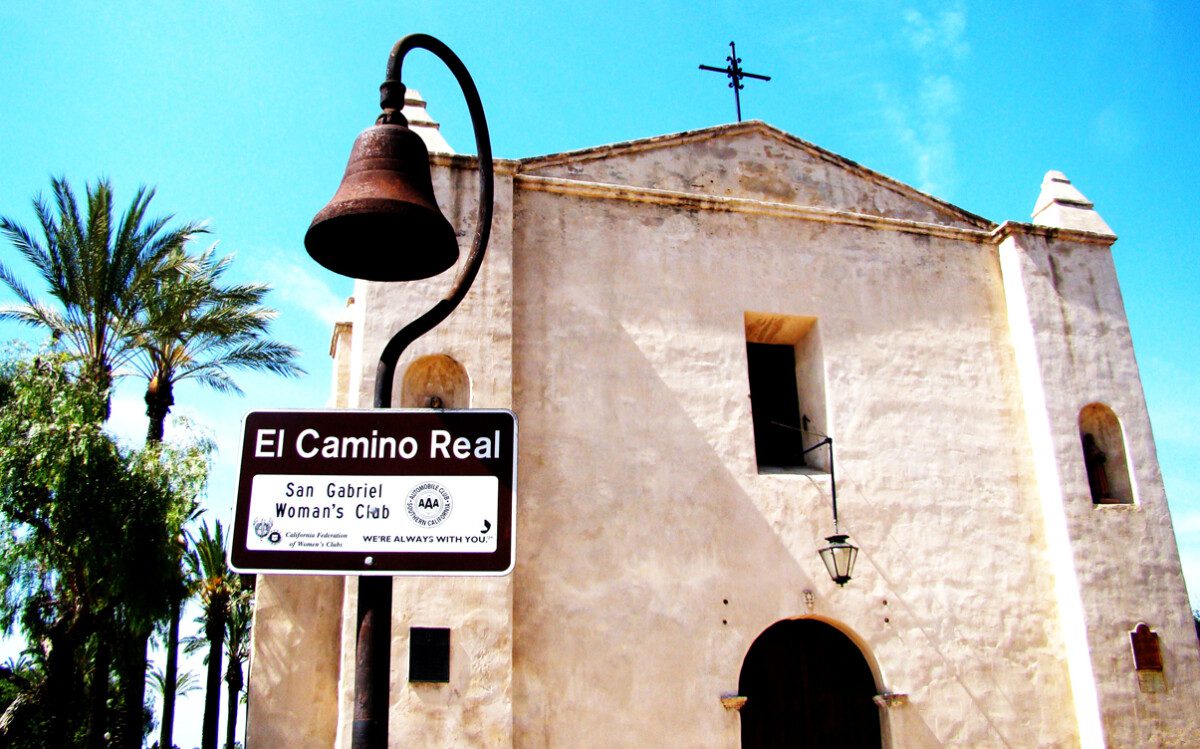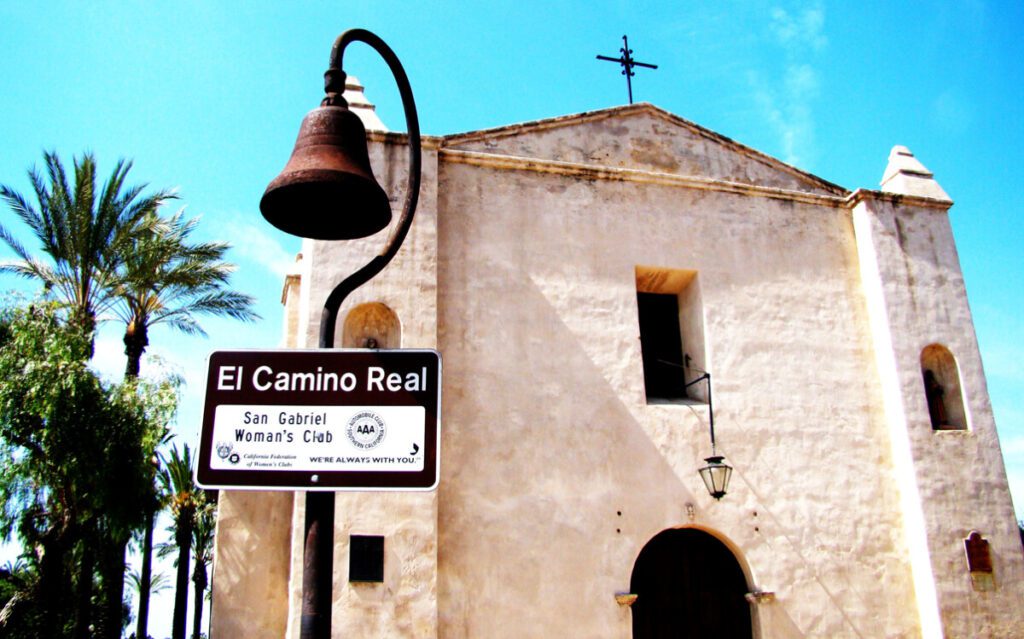 One of the coolest parts about this trail is that it's an organized pilgrimage. It's quite popular and very accessible, and many people go out for a weekend and hike a leg, leave, and come back to pick up where they left off until they've done the whole thing. It's the best of both worlds for weekend warriors and long-distance hikers, so it's well worth checking out.
Tahoe Rim Trail
Lake Tahoe is a fixture of many southwest adventurers, and for good reason. There's so much to do there that every visit is unique, and there's always something new to experience.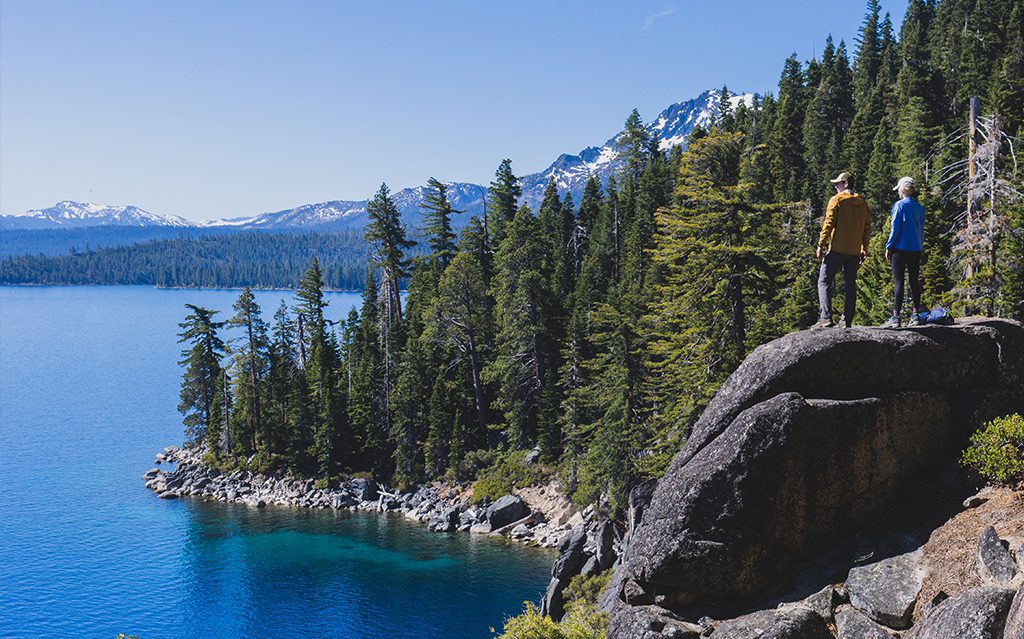 The Tahoe Rim Trail takes you in a circle around the lake, dipping in and out of Nevada, and forms a complete loop you can start and stop at any point. It's 170 miles long and offers plenty of opportunities for partial hikes, day hikes, and even some guided hikes.
California Riding and Hiking Trail
Though somewhat generically-named, this 2-4-day trail takes you through 38 miles of Joshua Tree National Park. Going from west to east gives you the easiest time as it's slightly downhill, so that's usually the recommended option for first-timers to the park.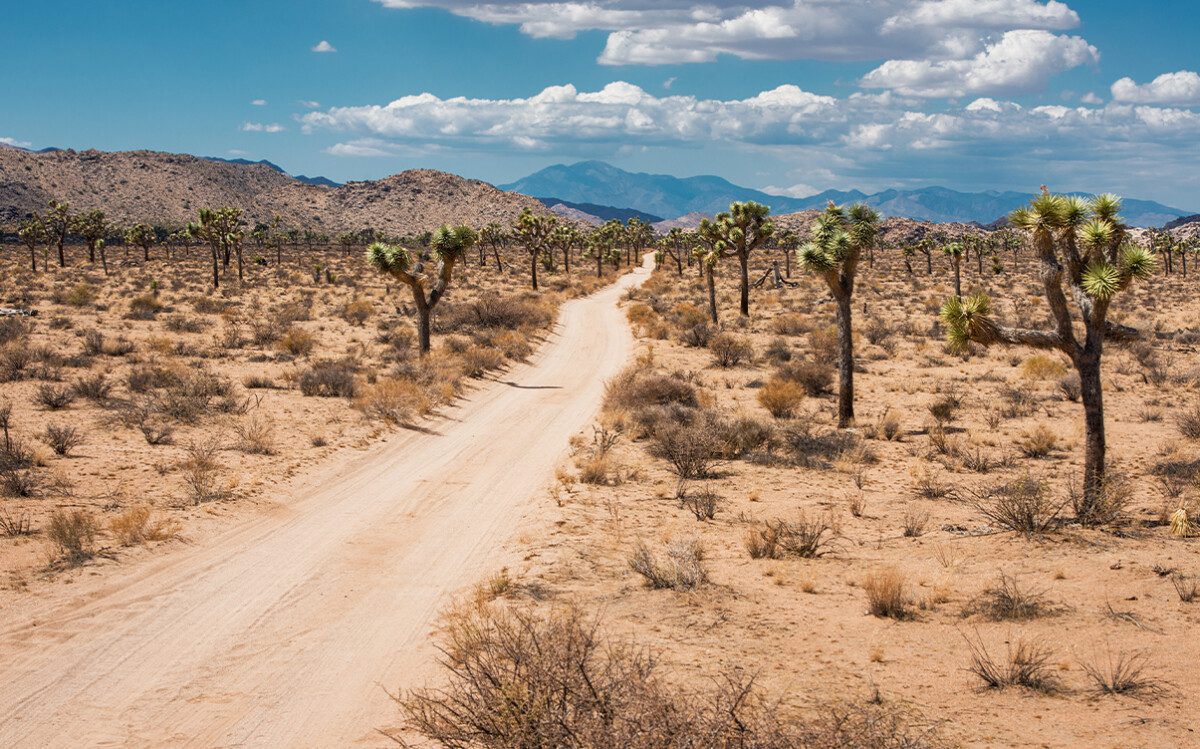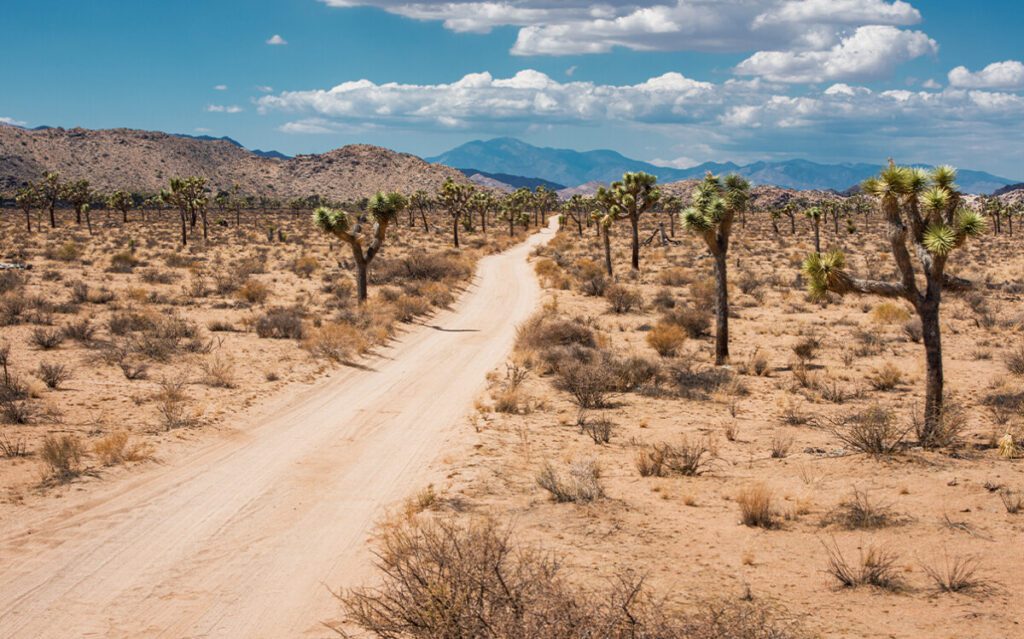 It's also a challenging hike despite its relatively short distance because there's no access to water along the way. Many people drive into a midpoint or two and leave caches of water to recover along the way, so they don't need to bring it all in with them. You can read more about that practice, and some other tips for this hike, over here. Remember, like Death Valley, this is a desert hike, so prepare accordingly.
Lost Coast Trail
A rugged backcountry area, Cali's HWY 1 had to be routed around this section of the coast due to the difficulty of trying to cut a road through it. That left a sizable and relatively untouched section of coastline for hiking and adventures.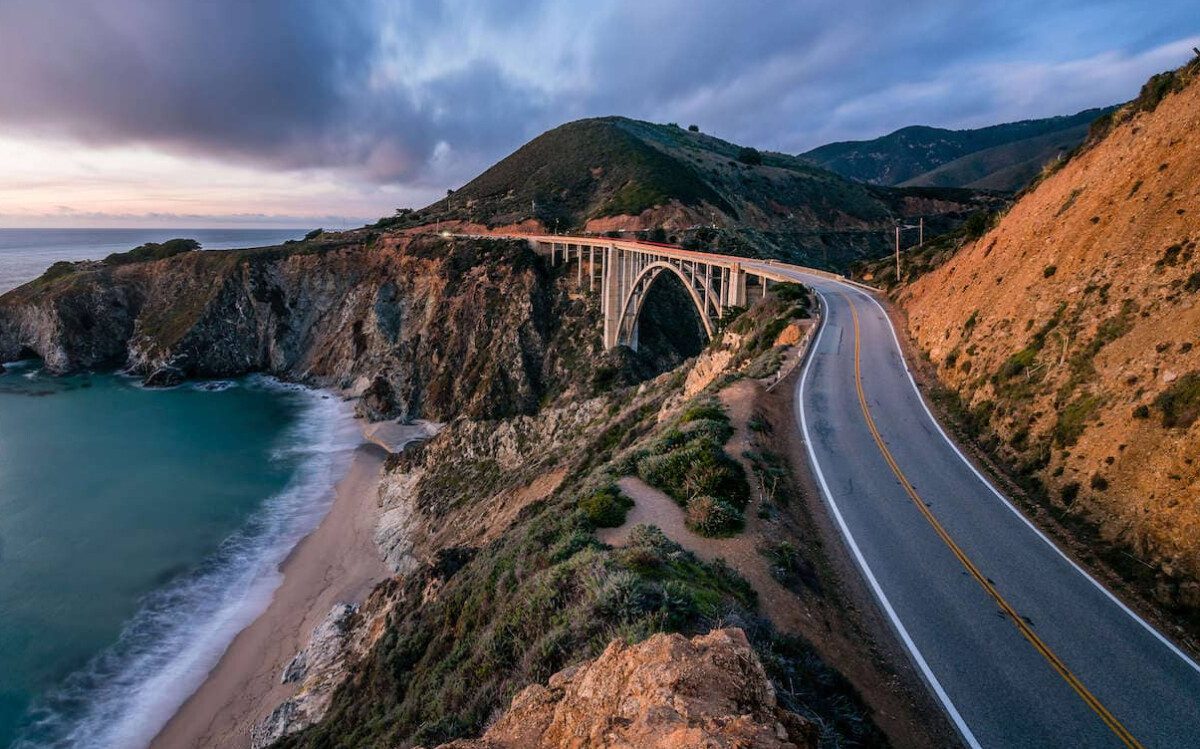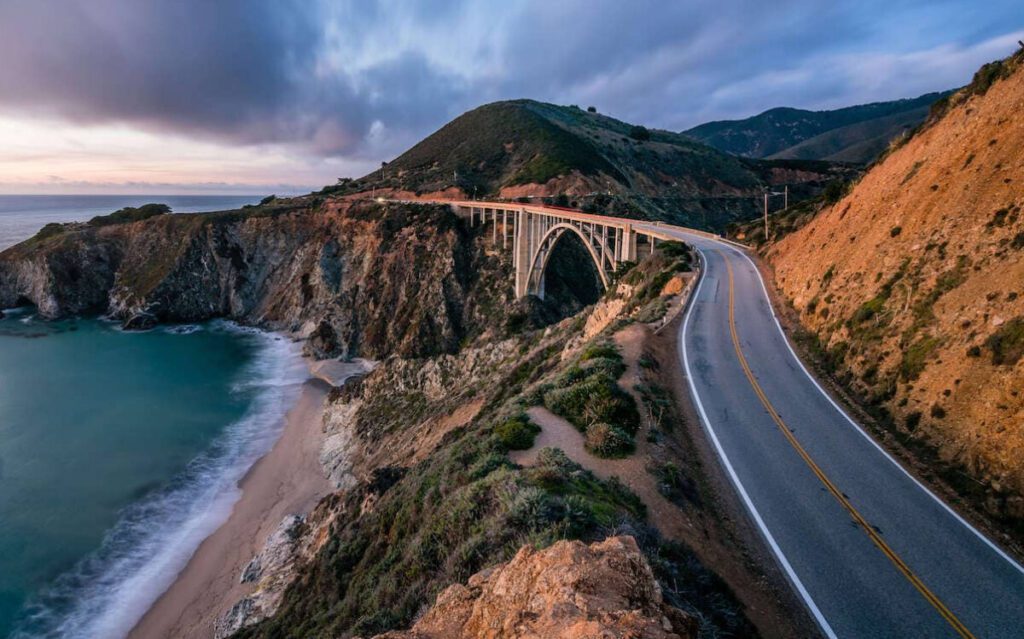 The trail itself is "only" 24.6 miles long, which means highly-experienced and prepared hikers could do it in a long day, but most people will take 3+ to do the whole thing.
There are also several unique challenges in this trail relating to the ocean and coastline, so you'll want to be prepared with a tide table and plenty of weather predictions.
Bay Area Ridge Trail
The Bay Area is home to many outdoor adventurers and experienced hikers, and we can't imagine they haven't heard of this, but if you're from further afield, the Bay Area Ridge Trail is a series of connected trails circling the whole Bay Area itself. It's almost cheating to call it just one trail, though; it's more of a network of interconnected trails, with a few fire roads and roads connecting bits that don't have established trails between them yet.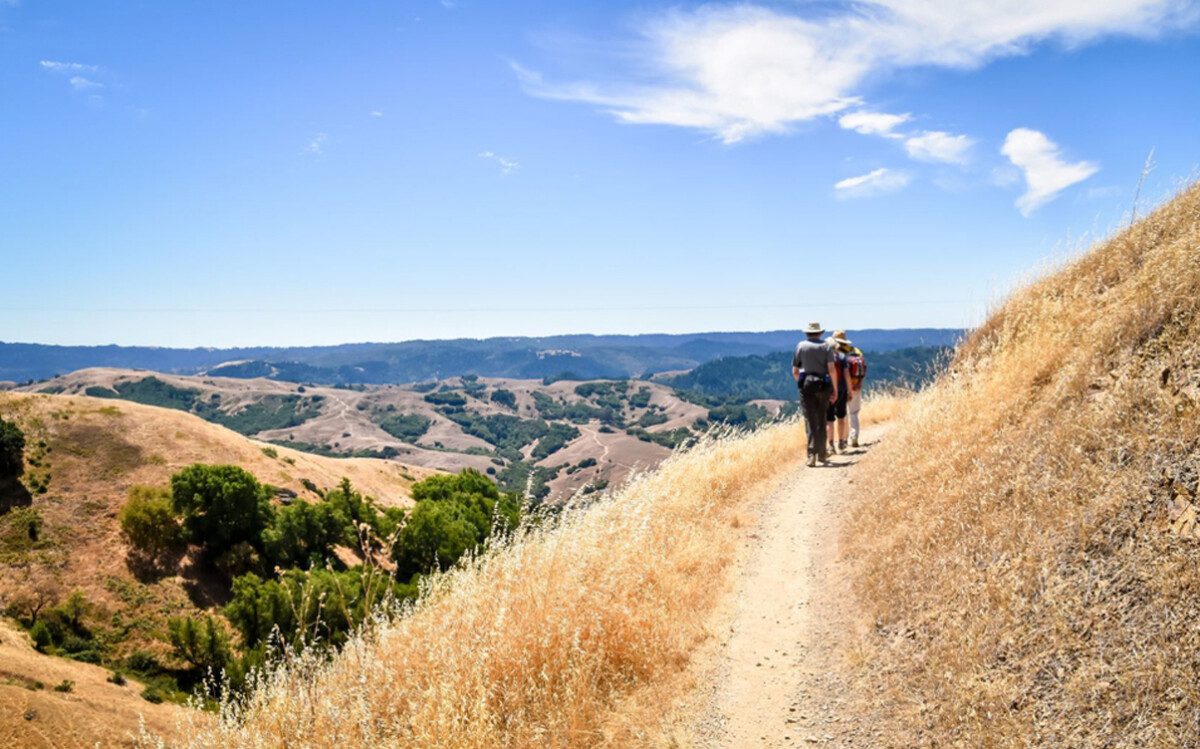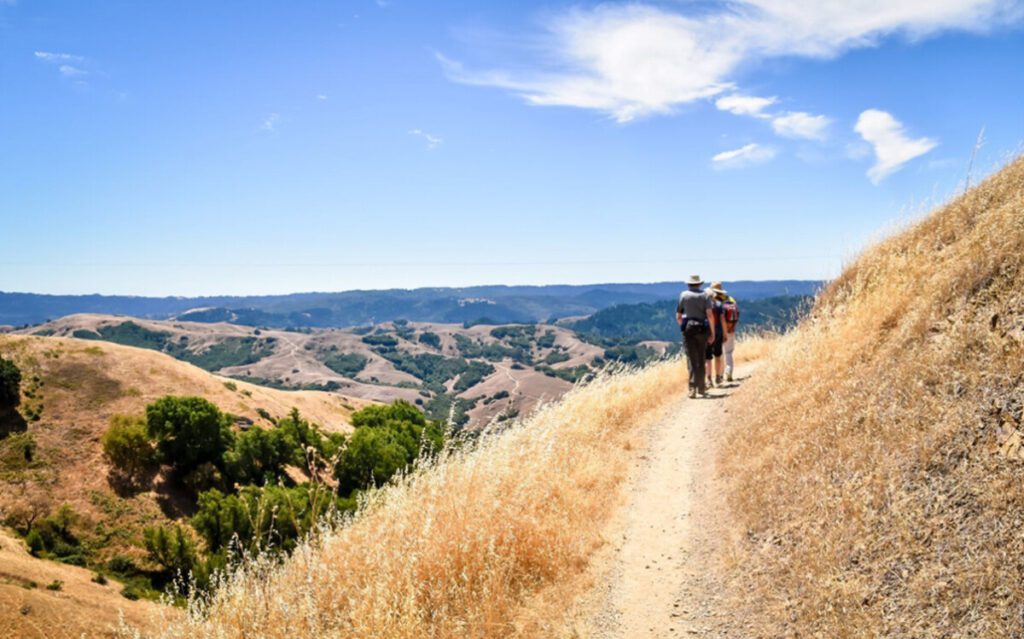 Overall, there are 550 miles of hiking available, with 350 miles of it on trails. There are a ton of different access points and routes to take, so there's always a new, unique adventure to be had. Check out their trail maps and more over here.
Bigfoot Trail
Covering 360 miles of ground in northern California (with a brief dip into Oregon), this trail is actually quite new, having been proposed in 2009 and concepted in 2018.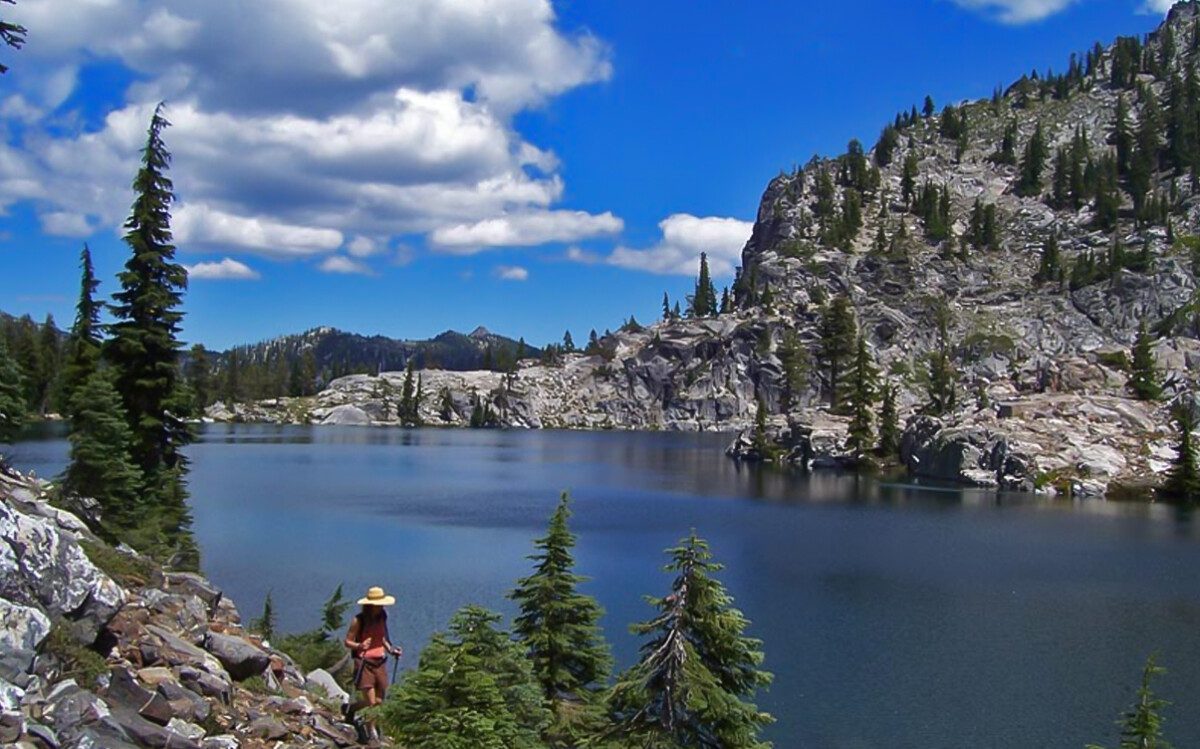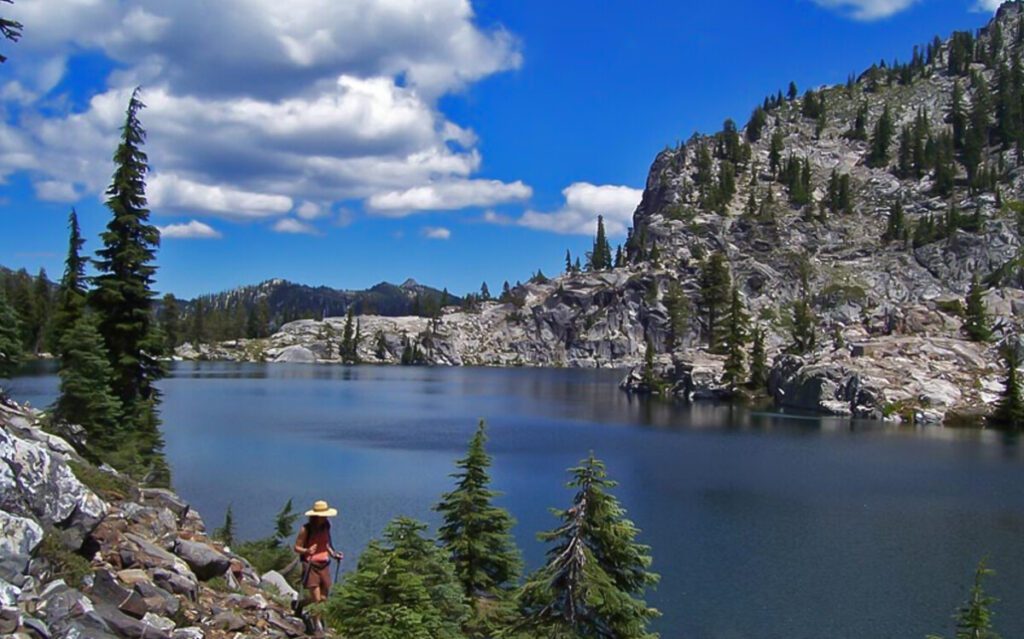 A lot of it is actually not even maintained trails yet, so you're really going to be putting your navigation skills to the test if you take this path. In fact, it's so new they have a disclaimer on their website that you're basically hiking in the wilderness and forging a path to do so. Even if you've done long-haul hiking before, make sure you know what you're doing before you get into this one.
Skyline to Sea Trail
Another of the short side long-distance trails, this one clocks in at 30 miles, making it generally a two or three-day trail to hike. It starts out where HWY 9 meets Skyline above Saratoga and winds its way down through forests, meadows, and crags to the Pacific. We gotta say, there's no better feeling than wrapping up a hike by breaking through the trees to see the sunset over the Pacific stretching out before you.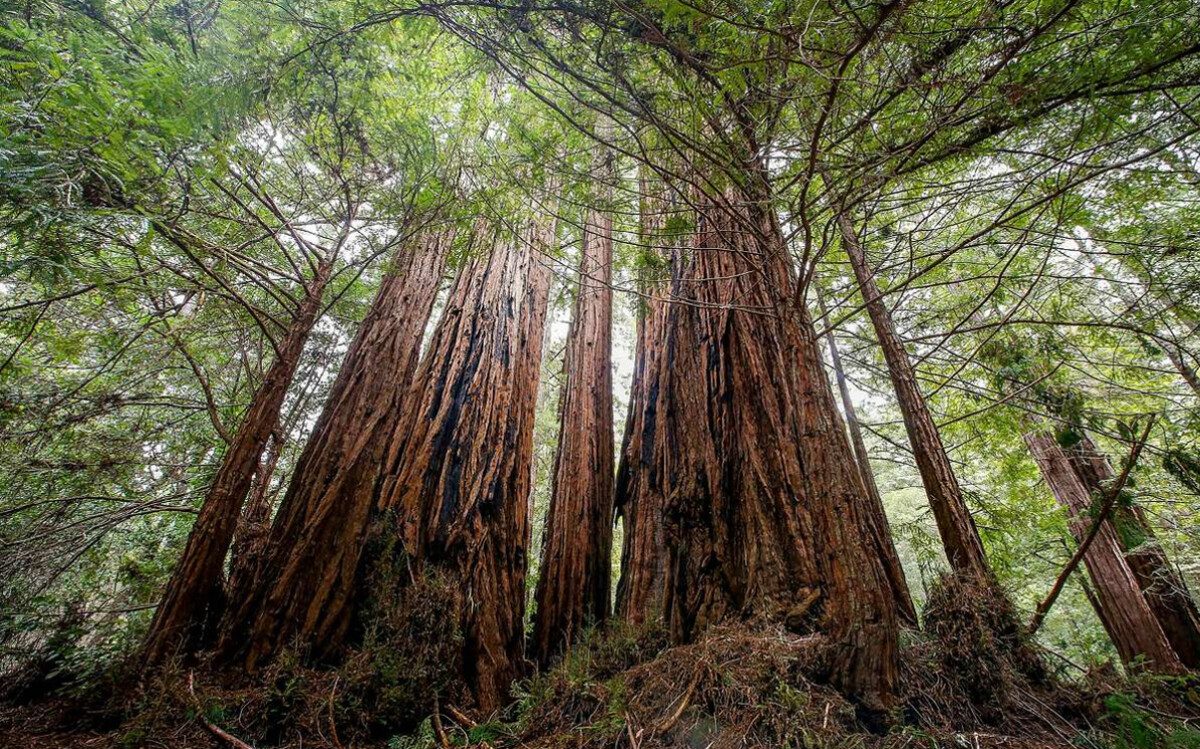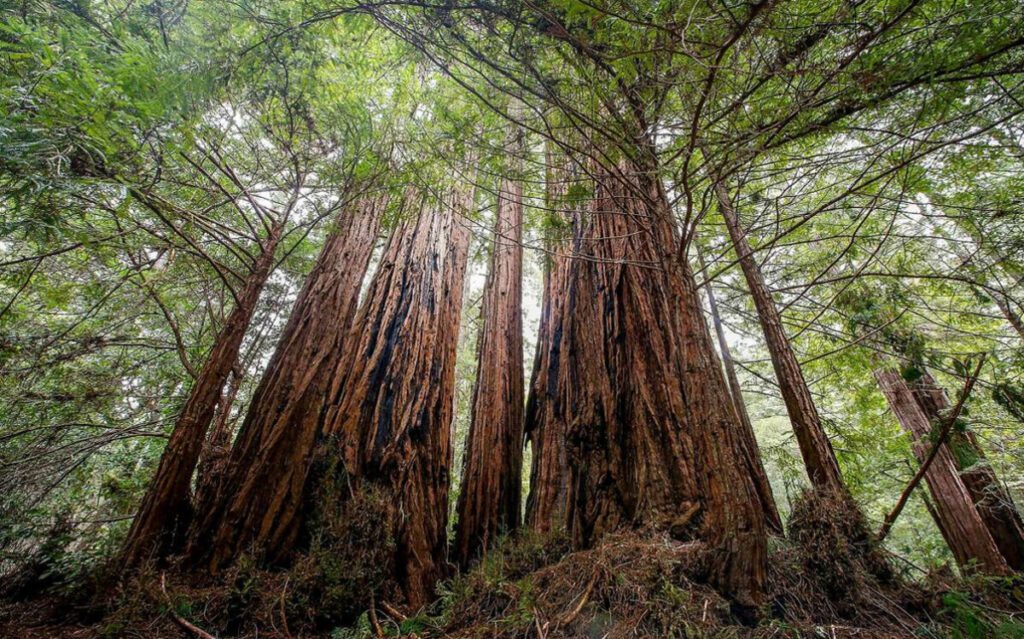 Unfortunately, this trail is currently closed due to damage from the CZU Lightning Complex fire and the restoration efforts to recover from the devastation. Once it's back open, though, you can bet we'll be there.
The Ultimate Trail: Pacific Crest
To wrap up the list, if you want the ultimate in long-haul hiking, the Pacific Crest trail is for you. Clocking in at a whopping 2,661.4 miles, this trail follows the west coast. That's right; all of it.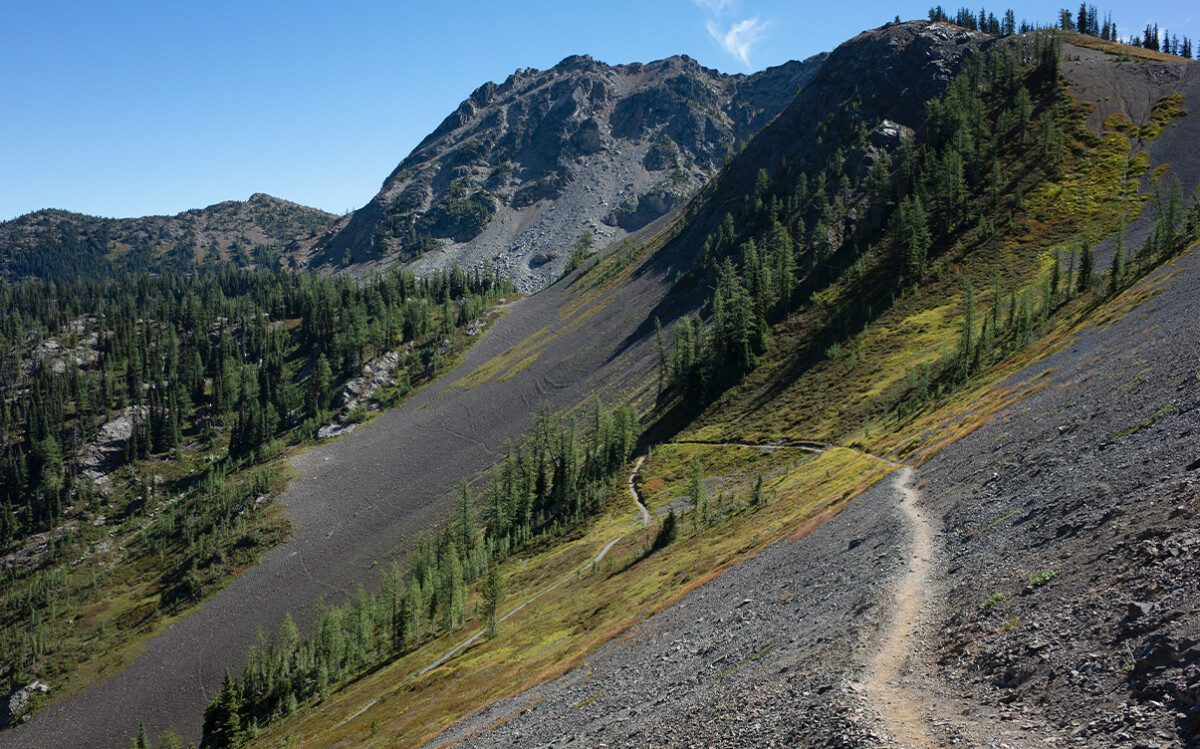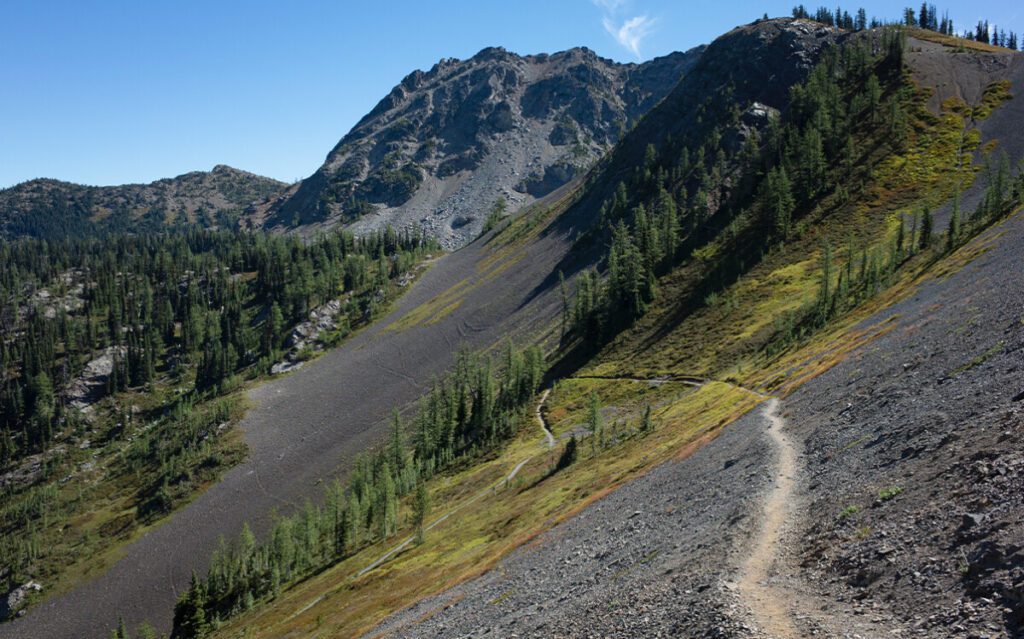 It starts at the border with Mexico in Campo and heads north through dozens of landmarks and parks, connecting to various other trails for legs of the journey. It also stretches beyond California, up through Oregon and Washington, until it wraps up at the Canadian border. It also connects to hundreds of other smaller trails and has plenty of opportunities for starting and stopping along the way.
Your Favorite Trails
We've only just barely scratched the surface of long-distance trails in California with this article. We're also always on the lookout for fun new adventures to have, especially when they're closer to home. Flying out to Iceland or hiking in Switzerland is great, but sometimes you want something that isn't a whole to-do, right?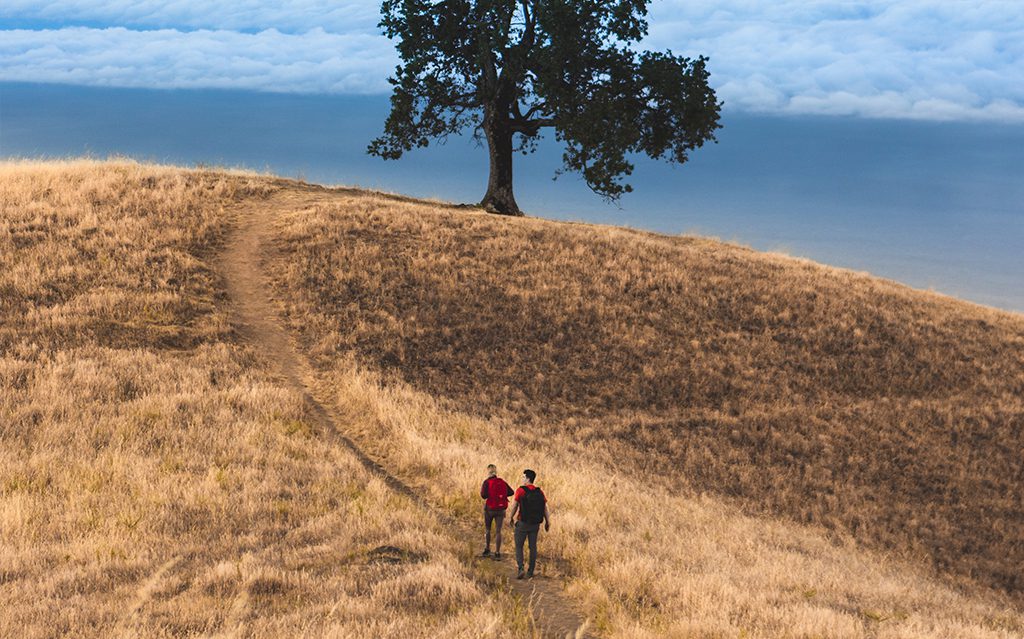 To that end, we encourage you to tell us about your favorite California trails. They don't have to be hundreds of miles or anything, just as long as you've had fun on them. Leave us a comment and tell us about your adventures!